Greetings:
As those of you who receive this publication via email know (because of UPDATES sent you this week), it's been busy. Really busy.
As in SIX new news director openings, with FOUR newly named news directors. All of those from Tegna, and all first time NDs, including hires in two top 20 markets. So…our list of open ND jobs jumps to 28.
ONE of those openings is featured in a Paid Help Wanted ad this week.
We have the complete list of the National Edward R. Murrow Awards, as well as an award for a Denver station from the National Press Club. We also have details on a news manager who crossed the street, as well as a former ND turned GM who also made a cross-town move. We'll give you the link to an AP story about the use of real anchors in movies. And we have obituaries for TWO veteran broadcasters.
All that and more below.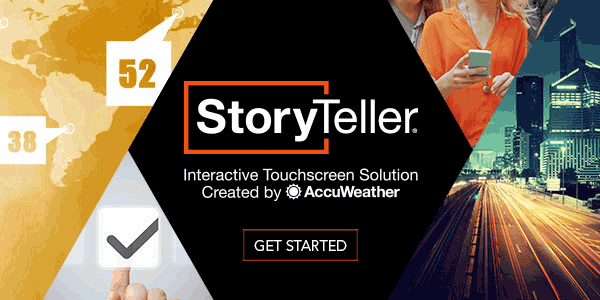 New News Director Openings:
KTTV/KCOP-TV, Los Angeles, CA…we first reported the departure of BILL MONDORA in an UPDATE late Wednesday night. He joined this FOX-owned duopoly in April, 2014, after a long career (24 years) at CBS News in a variety of positions, most involving CBS Newspath. His Linkedin page has his full background dating back to his days as a radio news reporter in Oklahoma.
KMOV-TV, St. Louis, MO…in another story we first shared with you in an UPDATE earlier this week, BRIAN THOUVENOT has left this Meredith owned CBS station. He'd been the ND there for just over two years, moving up when SEAN McLAUGHIN left to be VP/News for Scripps. Here's the memo to staff. Brian's an native of the area, worked at KMOV for six years, and has also working in Springfield, MO, and Lancaster, PA. The St. Louis Post-Dispatch offers this report on his departure.
WSET-TV, Lynchburg, VA…LEN STEVENS has parted ways with this Sinclair Broadcasting owned ABC affiliate. Len was promoted to news director here in August, 2014.   He had been the primary weeknight anchor at the station, and served as the interim ND for a few months before moving up. He started at WSET in 2002, and has also worked in his native Milwaukee, Greenville and Winston-Salem, NC.
WNWO-TV, Toledo, OH…this Sinclair Broadcasting owned NBC affiliate is looking for a new news director to replace NICOLE HAHN. Nicole came here in April, 2014, as part of a management change that included a new general manager, general sales manager, digital content manager, and promotion director. All came from WPTA-TV in Ft. Wayne. Nicole was an EP at WPTA before the move east to Toledo.
KRDO-TV, Colorado Springs, CO…JENE NELSON resigned this week as news director of the News-Press & Gazette owned ABC affiliate. The local newspaper had this story about her departure. She'd been ND here for just over two years, and joined the station a year earlier, first as Managing Editor and then Assistant News Director. Jene also worked for another Colorado Springs station, spent 14 years at KUSA-TV in Denver as a producer, senior producer and EP, and also produced in Las Vegas.
KVRR-TV, Fargo, ND….LEZLIE JOHNSON is leaving this Fox affiliate after two years as News Director to become Assignment Editor at WTMJ-TV in Milwaukee. She worked at a station in Grand Forks, ND. for almost three years as a reporter/photographer. KVRR is owned by Red River Broadcasting.
Newly Named News Directors:
KPNX-TV, Phoenix, AZ…GEORGE DAVILAS will be the next news director for this Tegna owned NBC affiliate. Here's the news release. George's experience centers on the programming side of televison. The question of who he replaces is somewhat murky. It was either MARK CASEY, who was both interim ND and station manager when he left last month, after 17 years there, most as ND, or SANDRA KOTZAMBASIS, who was the news director when she left in March after 18 months as ND.
KXTV, Sacramento, CA…SAM COHEN gets her first news director's job at the helm of the Tegna owned ABC affiliate. She's been the EP of digital and social over a year. Sam worked for the FOX affiliate in Sacramento for almost six years, and worked as a producer in Salt Lake City and Milwaukee. She replaces JEROME PARRA who left in May after four years as ND.
KIII-TV, Corpus Christi, CA…another first time news director fills the opening here as OSCAR GARCIA takes over from veteran ND RICHARD LONGORIA. Oscar has been an EP for KFOX-TV in El Paso, where he has been for almost six years. He's worked for four years at another El Paso station. Richard retired in April after 13 years at KIII and decades in our business, including ND stints in San Diego and Houston.
KAGS-TV, Laredo, TX…MOLLY GARRITY will be the next ND for this Tegna owned NBC affiliate which serves as a satellite to KCEN-TV in Temple. She's been working for KHOU-TV in Houston, and earlier worked as an anchor/EP in San Angelo, TX, and in Spokane, WA. Her proud father, DAN GARRITY emailed me to say she's the first alum of the broadcasting program at Gonzaga University to become an ND. He should know: he's on the faculty there!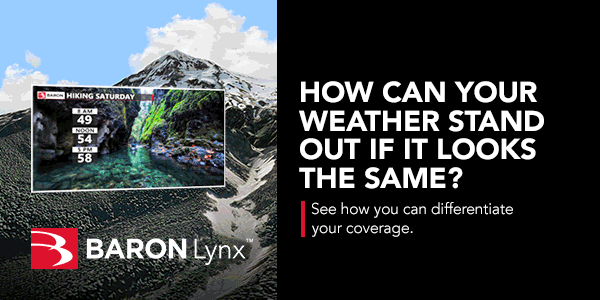 Paid Help Wanted Ads:

News Director, KRNV-TV, Reno, NV:
KRNV in Reno, NV, a Sinclair Broadcast Group station is seeking an experienced, hands-on News Director with strong leadership skills and an aggressive style.
Responsibilities:
Managing the station's news operations, setting budgets, establishing goals and directing the staff that produces 30+ hours of local news weekly
Responsible for initiating and managing content delivery on multiple platforms
Work closely with local and corporate management to establish News content, philosophy and direction
Review daily newscasts to ensure quality control and brand compliancy, and subsequently provide feedback to all news staff
Recruiting, hiring and negotiating contracts for news department personnel
Collaborate with other managers to develop marketing plans, establish ratings goals, and effectively reach said goals
Requirements:
Must have a working knowledge of journalistic ethics, libel, and privacy laws
Will bring strong fiscal experience for both operational and capital expenditures
Must have a demonstrated ability to manage multiple hours of daily newscasts on two stations and must have a proven track record of success in building a winning news organization
Journalism degree and a minimum of five years' experience in news management with noted leadership skills is required
Position Type:
Full-Time/Regular
If interested in this position, please apply at www.sbgi.net
Sinclair Broadcast Group is proud to be an EEO and a drug free workplace!
Other News Management Openings:
ASSISTANT NEWS DIRECTOR:
KMBC-TV, Kansas City, MO (relisted 6/5/16)
WJXT-TV, Jacksonville, FL (relisted 6/12/16)
WVLT-TV, Knoxville, TN (relisted 6/12/16)
KOB-TV, Albuquerque, NM (relisted 5/15/16)
WRIC-TV, Richmond, VA (relisted 4/24/16)
KEZI-TV, Eugene, OR (listed 6/12/16)
EXECUTIVE NEWS PRODUCER:
WAGA-TV, Atlanta, GA (AM EP, new listing this week)
KIRO-TV, Seattle, WA (AM EP, listed 5/1/16)
KMGH-TV, Denver, CO (listed 6/19/16)
WEWS-TV, Cleveland, OH (Dayside EP, relisted 6/19/16)
KXTV, Sacramento, CA (PM EP, relisted 5/22/16)
WRTV, Indianapolis, IN (AM EP, listed 6/19/16)
WBNS-TV, Columbus, OH (listing modified 6/12/16)
WCPO-TV, Cincinnati, OH (AM EP, relisted 6/19/16)
KOAT-TV, Albuquerque, NM (PM EP, listing revised 6/12/16)
WINK-TV, Ft. Myers, FL (listed 6/12/16)
WVLT-TV, Knoxville, TN (relisted 6/12/16)
WOWK-TV, Charleston/Huntington, WV (relisted 5/1/16)
WAAY-TV, Huntsville, AL (PM EP, relisted 5/8/16)
WJCL-TV, Savannah, GA (relisted 5/22/16)
WCTI-TV, New Bern, NC (relisted 5/22/16)
KIVI-TV, Boise, ID (AM EP, listed 6/19/16)
WEEK-TV, Peoria, IL (listed 5/22/16)
MANAGING EDITOR:
WHIO-TV, Dayton, OH (relisted 4/24/16)
Obituaries:
JOHN WOLFE, whose family owns Dispatch Broadcasting, including WTHR-TV in Indianapolis, WBNS-TV in Columbus,  OH, some radio stations and other properties, died Friday June 24th after a battle with cancer. He was 72. The family owned the Columbus Dispatch newspaper for more than 100 years before selling the paper last year. More in this obituary from the Dispatch.
And MARGO COBB, who was one of the first female general mangers in the country, died last week. She was 86. Margo became GM of WLBZ-TV in Bangor, ME, in 1978. This obituary tells more about her life and career.
Names in the News:
NED HIBBERD joins WCNC-TV in Charlotte as the EP of investigations and special projects.  He most recent had been the Assistant ND of FOX's WJZY-TV in Charlotte.  He was there about two years, and spent almost 24 years before that working for KRIV-TV in Houston as a reporter and anchor.
RTDNA announced the complete list of Edward R. Murrow award winners this week.  The complete list can be found here.
And while we're on the topic of awards, congratulations to KDVR-TV in Denver and my client, investigative reporter CHRIS HALSNE, for being named the broadcast winner for consumer journalism by the National Press Club.  The award winning series investigated the use of anti-inflammatory drugs by college athletes.  Here's the link to his report.
If you missed it, this Associated Press story looks at the growing trend of using real news anchors in movies.
General Manager News:
Friday's big news from Portland, OR, is the only GM move we know of this week. ADRIENNE ROARK moved from Media General's KOIN-TV to cross-town rival KPTV/KPTX. This is the memo to the staff announcing her hire.  Many of you know Adrienne, who came up the news ranks, spending time as ND of two CBS o-and-o's (KTVT-TV in Dallas and WFOR-TV in Miami). She also worked for another Miami station, as well as in Orlando, Cleveland, and for two stations in Columbus, OH.
Our Full List of Open ND Jobs:
Here is my list of stations with open ND jobs, as of Sunday, June 26, 2016:
KTTV/KCOP-TV 1999 S. Bundy Dr. Los Angeles CA 90025
KPRC-TV 8181 Southwest Freeway Houston TX 77074

KRIV-TV 4261 Southwest Fwy, Houston, TX 77027
KTAZ-TV 4625 S 33rd Pl, Phoenix, AZ 85040 **
KMOV-TV One Memorial Drive St. Louis MO 630102
WCPO-TV 1720 Gilbert Ave, Cincinnati, OH 45202
KVUE-TV 3201 Steck Ave. Austin, TX 78757
WHP-TV 3300 N 6th St, Harrisburg, PA 17110
WGRZ-TV 259 Delaware Ave. Buffalo, NY 14202
WSET-TV 2320 Langhorne Rd. Lynchburg VA 24501
WNWO-TV 300 South Byrne Rd. Toledo, OH 43615
WHEC-TV 191 East Avenue Rochester, NY 14604
KFVS-TV 310 Broadway Cape Girardeau MO 63701
WAND-TV 904 South Side Drive Decatur, IL 62521
KRDO-TV 399 S. 8th St. Colorado Springs, CO 80905
WVNY/WFFF 298 Mountain View Dr. Colchester, VT 05446
KRNV-TV 1790 Vassar St. Reno, NV 89502 (see ad above!)
KBOI-TV 140 N 16th St, Boise, ID 83702
KVRR-TV 4015 9th Ave S. Fargo, ND 58103
WEEK/WHOI-TV 2907 Springfield Road. East Peoria, IL 61611
WWTV/WWUP 22320 130th Ave, Tustin, MI 49688

KIMA/KEPR-TV 2801 Terrace Heights Dr. Yakima,WA 98901
KSNT-TV 6835 NW HWY 24. Topeka, KS 66618
KRCG-TV 10188 Old Highway 54 North. New Bloomfield, MO 65063
KMID/KPEJ-TV 3200 LaForce Boulevard Midland, TX 79711
KAUZ/KSWO-TV 3601 Seymour Highway Wichita Falls, TX 76309
KYOU-TV 820 W Second St. Ottumwa IA 52501
KQTV 4000 Faraon St. Joseph, MO 64506
* Spanish language station