Tuesday, September 27, 2016 UPDATE:
A new news director today in a top 25 market.
SUZANNE NADELL moves within Cox to become news director for WPXI-TV, the company's NBC affiliate in Pittsburgh.
She's been the ND for Cox's KOKI-TV in Tulsa for more than three years, and earlier worked for Cox stations in Atlanta and Orlando.
This note from General Manager RAY CARTER outlines the rest of her background and praises some of the applicants who made his decision difficult.
Suzanne replaces MIKE OLIVEIRA who was also promoted within the company. He became ND for WFXT-TV in Boston back in August after three years as ND and eleven at WPXI.
More on this move and all the latest developments in our full newsletter this weekend.
regards,
Rick Gevers
**** ***** ****
Greetings:
FOUR newly named news directors.
TWO new ND openings.
And a total of 17 open ND jobs across the country. But there are 29! EP openings.
That's the headline for this week's report.
TWO of those open ND jobs are featured among our FIVE paid help wanted ads this week.
We also have details about two leaders of national journalism organizations, a number of news managers on the move, and some interesting articles I came across on both current and former NDs.
Sadly, we have TWO obituaries. One for a longtime NBC news channel news manager who was married to another NewsChannel exec, and one for the husband of a news director turned agent.
Those stories and more below.
Newly News Director Opening:
KOIN-TV, Portland, OR…KATE GLOVER is leaving this Media General-about-to-be Nexstar-owned CBS affiliate to return to Buffalo as ND for WGRZ-TV. More on that below.
KMVT-TV, Twin Falls, ID…this Gray Television owned CBS affiliate is advertising for a news director to replace CHRIS HUSTON. Chris just started here about a year ago. You can learn more about this opportunity in the paid help wanted ad below.
And while it's not a new opening, please note another ad below for this open news director's job at WTEN-TV in Albany, NY.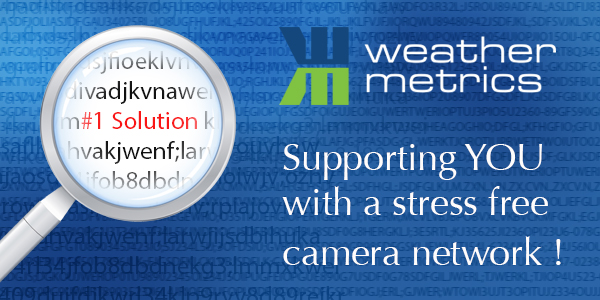 Newly Named News Directors:
WGRZ-TV, Buffalo, NY…KATE GLOVER returns to Buffalo as news director for this Tegna owned NBC affiliate. She's been the ND for KOIN-TV in Portland, OR, for just over two years. That's one of the Media General stations about to be acquired by Nexstar. Kate began her career in both radio and TV in Buffalo. This memo from GM JIM TOELLNER outlines the rest of her career moves. Kate replaces JEFF WOODARD who left the station in June for a job in marketing and communications at Fredonia State College, his alma mater.
WKEF/WRGT-TV, Dayton, OH…he's back! KEVIN ROACH returns to Dayton as the ND for this Sinclair Broadcasting owned ABC/FOX duopoly. It's also a reunion with GM LISA BARHORST: they held the same jobs at WDTN-TV in Dayton about ten years ago. Kevin's also worked as a news director for WXIX-TV in Cincinnati. His Linkedin page has his complete and varied work history. Kevin replaces POLLY VAN DOREN-ORR who left in June in search of a job closer to her native Missouri.
KMID/KPEJ-TV, Midland, TX…we're a little late in reporting the promotion of TYLER THOMASON to news director for this Nexstar operated ABC/FOX duopoly. He's been an anchor here but is now concentrating only on the news director job. His station bio (which still includes his now concluded anchor duties) is here. Tyler replaces JAY REYNOLDS who left the stations in February after just over two years as ND.
KCAU-TV, Sioux City, IA…JIM PARKER started two weeks ago as the new ND for this Nexstar Broadcasting owned ABC affiliate. Jim's a former ND in Cedar Rapids, Rockford, IL, and Binghamton, NY. He's also held management jobs in some large markets, as you'll see in the note GM JOHN CURRY sent to the staff. Jim also worked in Toledo, where I hired him as a producer. He replaces JACK BROOKS who worked here for eight years, the last 3+ as news director. I'm told he's taken a job out of the business in eastern Iowa.
Paid Help Wanted Ads:

News Director, WTEN-TV, Albany, NY:
ABC affiliate WTEN-TV in Albany, NY has an immediate need for a News Director.
WTEN also operates a JS&S agreement with WXXA (FOX). Responsibilities include managing a news operation that provides news product to both WTEN and WXXA. Ideal candidate will possess strong leadership, communication, and organizational skills along with a passion for multi-platform news distribution. Knowledge of branding and marketing is essential. Must be able to create and maintain a positive, focused, and competitive culture within the News Department. Work ethic and in-depth knowledge of news coverage will be closely examined.
Experience requirements are minimally an assistant news director. Education requirements are minimally a four year degree in Journalism, Communication, or closely related field.
Qualified candidates should apply online at www.MediaGeneral.com or email resume and cover letter to hr@news10.com.
Drug screen and background check required. Young Broadcasting of Albany is an Equal Opportunity Employer.

News Director, KMVT, Twin Falls, ID:
KMVT-TV, the premiere CBS Affiliate in Twin Falls, Idaho seeks a news leader who loves news, loves to teach, loves to produce and loves to innovate. And by the way did we mention what a great place Twin Falls is? We have fishing, hiking, biking, camping, golfing and skiing. If you have those qualities and want to trade your current surroundings for a great place to live and work this job is for you.
The KMVT News Director will be responsible to continue to meet market leading standards, goals, and tactics for newsroom operations and content. The News Director will also be responsible for recruiting, hiring, coaching, mentoring, supervising and evaluating newsroom personnel. The News Director is also responsible for providing innovative content on all social media platforms. The News Director is expected to work closely with the General Manager and other department managers to achieve the company`s overall performance goals. General knowledge of strategic planning and management of budgets is a plus.
Click here for more detail on this position:
Applicants should have at least 2 years of newsroom management experience, and a 4 year college degree is preferred.
To apply for this position, please submit resume and cover letter electronically at jobs@kmvt.com
KMVT-TV
1100 Blue Lakes Blvd. N.
Twin Falls ID, 83301
KMVT-TV is an equal opportunity employer. Employment discrimination because of race, color, national origin, or sex is prohibited by the FCC and other Federal, State, and Local Agencies. Women and minorities are encouraged to apply. Pre-employment drug screening is required. Gray Television, d/b/a KMVT-TV participates in E-Verify.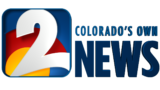 Executive Producer, KWGN-TV, Denver, CO:
WEEKDAY EVENING EXECUTIVE PRODUCER WANTED!
KWGN – Colorado's first television station and part of Tribune Media's duopoly in Denver – has more than doubled its evening news presence on TV this year and is looking for a passionate and experienced Executive Producer to lead and oversee our evening newscasts.
We want a strong leader who is aggressive, competitive and creative! We don't want a stacker. We want someone who will keep the shows updated and fresh. Must be strong with breaking news, good at copy editing, and able to coach producers.
Our Executive Producers are responsible for managing all aspects of newscast content and play a vital role in our strategic plan to grow ratings and improve our product on air and on our digital platforms. You've got to own social media! And have the skills to contribute content to our web site. Must have solid news judgment, the ability to meet daily deadlines, work well under pressure, generate story and coverage ideas on a daily and long-term basis, manage a team of producers, and work with a large, diverse staff in a professional manner to ensure our content meets standards for editorial and technical integrity.
Excellent communication skills are a must, as is prior management and major market producing experience.
Interested and qualified candidates are urged to apply on-line by clicking here.


Senior Executive Producer, KRIV-TV, Houston, TX:
Fox 26 KRIV, the Fox O&O in Houston, TX, is seeking a highly competitive and innovative applicant for the position of Senior Executive Producer to oversee day-to- day news operations in the gathering, execution and production of content across multiple-platforms. The primary responsibility of this position is to create timely and compelling content with the highest standards of journalistic accuracy and excellent production values. In addition:
Be a creative and innovative thinker, content developer and "show doctor"
Possess strong breaking news skills and control room experience
Work with news director to recruit talent and train staff
Be able to communicate goals, motivate the team and commit to measureable results
Collaborate with executive producer of special projects on unique and promotable content for newscasts, long-form specials and digital platforms.
Have the ability to produce extensive live coverage whether in the studio or on a live remote
Serve as liaison for news department with marketing team
Attend editorial meetings, maintain schedules and perform other duties as assigned
Candidate should have a minimum of 7 years' experience in a medium to large market news operation producing local or network news. Minimum of 3 years management experience. Knowledge of control room automation, desktop editing, I-news, and Microsoft pc-based systems is preferred. Bachelor's Degree required. Valid driver's license required.
Click on this link to apply:
NO PHONE CALLS PLEASE. EOE/M/F/Veteran/Disabled

Executive Producer, KCTV, Kansas City, MO:
KCTV/KSMO-TV in Kansas City, a CBS affiliate, home of the Kansas City Chiefs, WeatherRate Certified Most Accurate, and over 32 hours of locally produced newscasts each week is seeking an experienced Executive Producer with a proven track record of success.
The Executive Producer will be responsible for the production, execution and overall presentation of our daily newscasts, while providing leadership in the newsroom of a team of reporters, producers, editors and photographers.
Qualified candidates will have three years' experience producing in a broadcast television news environment. One year of experience as an Executive Producer is required. Successful candidates must have an advanced understanding of legal/ethical issues impacting journalism, excellent verbal/written communication skills, knowledge of locale, governing bodies, demographics and public figures.
Strong self-motivation is needed in this role and the ability to perform high-quality work in high pressure situations. INEWS experience is required as well as the ability to work a flexible schedule.
Please apply at www.meredith.com/careers
EOE
Other News Management Openings:
ASSISTANT NEWS DIRECTOR:
KXAS-TV, Ft. Worth/Dallas, TX (relisted 9/4/16)
KNTV, San Francisco/San Jose, CA (listed 9/4/16)
WTAE-TV, Pittsburgh, PA (listed 8/14/16)
KMBC-TV, Kansas City, MO (relisted 8/7/16)
WJXT-TV, Jacksonville, FL (relisted 8/21/16)
WREG-TV, Memphis, TN (listed 9/4/16)
KEZI-TV, Eugene, OR (relisted 8/21/16)
KTXS-TV, Abilene, TX (listed 8/21/16)
EXECUTIVE PRODUCER:
KXAS-TV, Ft. Worth/Dallas, TX (relisted 9/4/16)
WGCL-TV, Atlanta, GA (2 jobs, Sr. EP & Spec. Projects Sr. EP, new listing this week)
WXYZ-TV, Detroit, MI (Special Projects/Investigative, listed 8/28/16)
KRIV-TV, Houston, TX (Senior EP, listed 9/18/16, see ad above!)
KWGN-TV Denver, CO (new listing this week, see ad above!)
WEWS-TV, Cleveland, OH (Dayside EP, relisted 8/14/16)
WOIO/WUAB-TV, Cleveland, OH (listed 9/18/16)
KOVR-TV, Sacramento, CA (Dayside EP, listed 8/28/16)
WBTV, Charlotte, NC (listed 8/7/16)
WCNC-TV, Charlotte, NC (AM EP, listed 8/14/16)
KPTV, Portland, OR (relisted 9/11/16)
WRTV, Indianapolis, IN (AM EP, relisted 8/14/16)
WBNS-TV, Columbus, OH (two openings, listing modified 9/18/16)
KCTV, Kansas City, MO (PM EP, relisted 9/18/16, see ad above!)
WCPO-TV, Cincinnati, OH (AM EP, relisted 8/14/16)
WPTV, West Palm Beach, FL (AM EP, listed 8/28/16)
KLAS-TV, Las Vegas, NV (AM EP, listed 8/28/16)
WFOX/WJAX-TV, Jacksonville, FL (AM EP, listed 8/21/16)
KOAT-TV, Albuquerque, NM (PM EP, relisted 9/4/16)
KOB-TV, Albuquerque, NM (relisted this week)
WAVE-TV, Louisville, KY (listed 8/14/16)
WREG-TV, Memphis, TN (listed 9/4/16)
WINK-TV, Ft. Myers, FL (Senior EP, listing revised 8/21/16)
WVLT-TV, Knoxville, TN (AM EP, listing revised 8/28/16)
WOWK-TV, Charleston/Huntington, WV (relisted 9/11/16)
WAAY-TV, Huntsville, AL (PM EP, relisted 8/21/16)
WCTI-TV, New Bern, NC (relisted this week)
KIVI-TV, Boise, ID (AM EP, relisted 8/14/16)
WTXL-TV, Tallahassee, FL (listing revised 9/11/16)
MANAGING EDITOR:
NBC Boston (relisted 9/18/16)
Obituaries:
JEANEE VON ESSEN, Director of Foreign News for NBC NewsChannel and wife of longtime NewsChannel executive BOB HORNER died Sunday, September 18 at the age of 68. She died of complications from a fall suffered earlier this summer. Bob sent me this very heartfelt note and asked that I share it with you. For the past 26 years, Jeanee worked for NewsChannel. And she was a very early employee of CNN. Please join me in thinking of Bob in the days ahead. Your kind note of sympathy would reach Bob at robert.horner@nbcuni.com
DAN GERSON, husband of news director turned talent agent NANCY SHAFRAN, died last week after a long battle with cancer. He was 69. Dan was a criminal defense lawyer with a long history of fighting for the underdog. More on his life and career here. Many of you know Nancy, who was a news director in Jacksonville and Houston. Unbelievably, this is the second time she has lost her husband. Nancy's husband ALEX died while she was still the ND at KPRC-TV. A note of sympathy can be sent to: NancyShafran@nwtgroup.com
Names in the News:
Congratulations to old friend SCOTT LIBIN, chosen as the new Chair-Elect of RTDNA at last week's convention in New Orleans. VINCE DUFFY ascends to Chair of the organization, only the second person to hold that job twice, And several other board members were elected.
LYNN WALSH, EP of Investigations for KNSD-TV in San Diego has been elected President of SPJ at the San Diego Convention.
MARK ZONCA has been hired as EP of the morning news for Fox's WFLD-TV in Chicago. He's worked out of TV since 2011, but is a veteran of the market and has also worked in Tampa, Detroit, and Grand Rapids.
Here's some quick links to stories about current and former news directors:
As part of a series of interviews in its current edition, the Indianapolis Business Journal talks with WRTV news director TERRI COPE-WALTON.
One time CNN correspondent and former Upper Peninsula of Michigan news director BRIAN CABELL is profiled in an article which calls him the operator of the largest news blog in Marquette County, MI.
Former Boise news director MARK BROWNING has a new job at the College of Western Idaho.
General Manager Moves:
ROGER BARE is leaving Houston's KIAH-TV after 12 years. He's hoping to stay in Houston and look for new challenges.
After 20 years, JEFF LEE is retiring as GM of Knoxville's WBIR-TV. More here.
Our Full List of Open ND Jobs:
Here is my list of stations with open ND jobs, as of Sunday, September 25, 2016:
If you know of any additions/deletions/updates, please email me at: rick@rickgevers.com
KTVT-TV 5233 Bridge Street, Fort Worth TX 76103
WPXI-TV 4145 Evergreen Road Pittsburgh PA 15214
KOIN-TV 222 SW Columbia St. Portland OR 97201
WCPO-TV 1720 Gilbert Ave, Cincinnati, OH 45202
WIVB-TV, 2077 Elmwood Ave. Buffalo, NY 14207
WTEN-TV 41 Northern Blvd, Albany, NY 12204 (see ad above!)
WSET-TV 2320 Langhorne Rd. Lynchburg VA 24501
WCSH/WLBZ-TV One Congress Square Portland, ME 04101
WAND-TV 904 South Side Drive Decatur, IL 62521
KRDO-TV 399 S. 8th St. Colorado Springs, CO 80905
KIMA/KEPR-TV 2801 Terrace Heights Dr. Yakima,WA 98901
KX Network 1811 N 15th Street Bismarck, ND 58501
KARD/KTVE-TV 200 Pavilion Road W. Monroe, LA 71292
KMID/KPEJ-TV 3200 LaForce Boulevard Midland, TX 79711
KMVT-TV 1100 Blue Lakes Blvd. N Twin Falls, ID 83301 (see ad above!)
KEYC-TV 1570 Lookout Dr, North Mankato, MN 56003
KYOU-TV 820 W Second St. Ottumwa IA 52501
* Spanish language station