Friday, January 15, 2016 UPDATE:

Another stunning affiliation move today, as longtime CBS affiliate WRAL-TV in Raleigh will become the NBC affiliate early next year.  CBS will move to Media General's WNCN-TV, currently the NBC affiliate in the Raleigh-Durham market.
You may remember the station was an ABC affiliate until that network bought WTVD-TV 30 years ago.
More in our full newsletter later this weekend.
regards,
Rick Gevers
Wednesday, January 13, 2016 UPDATE:
Two items for you today in this UPDATE.

First, the New York Times is reporting the Al Jazeera America cable news network will shutdown by the end of April. The channel launched in August, 2013, but struggled to find an audience.
Second, a surprise today from Charlotte, where WJZY/WMYT-TV has parted ways with news director KAREN KOUTSKY. Karen's been the ND for this FOX owned station for just over a year, after almost 14 years as the ND for WGHP-TV in Greensboro, which was a FOX owned station for part of her time there.
She was hired at WJZY by KAREN ADAMS: they worked together at WGHP. But Adams took a new job with Fox last July and was replaced by KIERNAN CLARKE.  Karen's also worked in Atlanta, Toledo, Indianapolis, Wilmington, NC, and Raleigh-Durham. When she was moving to Charlotte, she told me she has family and a boyfriend in Charlotte so she was excited about the move. The Charlotte Observer reported the move was 'mutual'.
Her replacement will be the third ND since the station launched news just over two years ago.
More on both these stories in our full newsletter later this week.
regards,
Rick Gevers
**** ***** ****
Greetings:
We're down to just 17 stations looking for a new news director, after FOUR positions were filled this week. TWO others opened up (actually one's been open for a while: we just learned about it).
Details on those changes below.
We have TWO paid help wanted ads, both for Assistant News Director positions.
In Names in the News, a variety of management moves at a Seattle station, an affiliation change in Boston, an ABC affiliate shuts its news department down after losing its affiliation, a former Kansas news manager is now in the state House of Representatives, and a promotion in Albany, GA.
And there's an obituary for a former NBC producer who survived the 1978 Jonestown massacre. If you don't know that story, there's an obituary that will fill you in.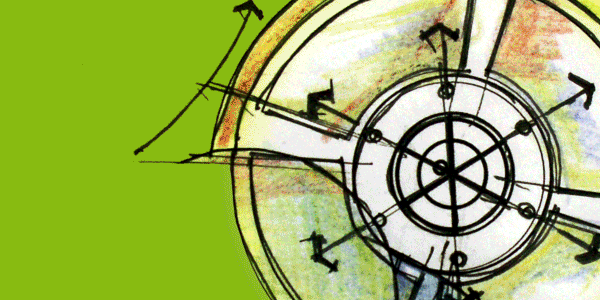 New News Director Openings:
WPTV, West Palm Beach, FL…DAN WILSON is leaving this Scripps owned NBC affiliate to return to Phoenix as News Director for KPHO/KTVK-TV there. Here's the memo from WPTV General Manager LLOYD BUCHER to the staff. More on his move below.
KAUZ-TV, Wichita Falls, TX…this newly acquired by Raycom CBS affiliate is looking for a new news director. PRISCILLA FORD left last year after about four years as ND, but the job wasn't posted until after Raycom completed the purchase of the station from Drewry Communications.

The Kneeland Project is Accepting Applications Now
Only a few days left to apply!
Applications are due this (next) Friday (1/15) for The Kneeland Project's next session, which will be held March 2-5, 2016 in Austin, Texas.
Thanks to Kneeland's generous funders, this opportunity is nearly free for 18 selected participants. The Kneeland Project pays for all tuition costs as well as hotel and several meals.
In a recent survey of Kneeland Fellows, 100% reported they still regularly use lessons learned at Kneeland, believe that time spent at Kneeland improved their career, and said they have recommended Kneeland to a friend or colleague.
You'll join this session's faculty and 17 other outstanding journalists to explore the exciting challenges that face our industry, and you'll leave the program with a solid plan to guide your leadership decisions starting the day you return to your newsroom. This isn't theoretical information that you will put on a shelf and neglect. Every participant will walk away with concrete action items to implement immediately that will make a difference in their station…and their life.
It's an intensive program unlike any other. It's practical. It's highly interactive. It produces long-lasting results. Journalists return to their stations refreshed and ready to tackle the sometimes overwhelming challenges newsrooms now face.
Click here for more information and to apply. Remember – apply before this Friday, January 15th. Only 18 news managers will be selected for this program. Apply now!
Newly Named News Director:
KPHO/KTVK-TV, Phoenix, AZ…DAN WILSON returns to Phoenix as news director for the Meredith CBS/independent duopoly. He's spent the last year + as the ND for WPTV in West Palm Beach, but earlier worked as the Assistant ND at KNXV-TV in Phoenix for eight years. He's also worked in Las Vegas and Pocatello, ID. Dan's replacing LEONA WOOD who stepped down in November after two years as ND to spend more time with her family.
WLWT-TV, Cincinnati, OH…JEFF BENSCOTER returns to the ND chair as he's promoted within Hearst to this NBC affiliate. Jeff's been the Assistant ND for the company's ABC affiliate in Kansas City, KMBC-TV, for the past year and a half. Click here to see the memos from both WLWT and KMBC. He joined KMBC from WTHR-TV in Indianapolis where he worked for six years as an EP and Assistant ND. Jeff is a former ND for KYTV in Springfield, MO, and has also worked for another Cincinnati station, as well as in Lexington and Columbia, MO. He succeeds MICHAEL NEELLY who was promoted to GM for Hearst's WAPT-TV in Jackson, MS, after three years as ND.
KERO-TV, Bakersfield, CA…LEEZA (GLAZIER) STARKS has been named ND for this Scripps' owned ABC affiliate. She's spent the last 2+ years as the Assistant ND for KFSN-TV in Fresno, where ND MICHAEL CARR sent this note to the staff. Leeza worked for WOWK-TV in Charleston/Huntington, WV, for almost eight years, working her way up from morning weather anchor to ND. She's also worked in Columbus, OH, Jacksonville, FL, Shreveport, and Alexandria, LA. At KERO, she replaces TODD KARLI who left in November after 8 years as ND/anchor for a job in Maryland.
KGNS-TV, Laredo, TX…JERRY GARZA is the new ND for this Gray Television owned NBC affiliate. He replaces DAN DELGADO who left in May after 18 months as ND.
Paid Help Wanted Ad: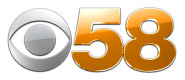 Executive Producer, WDJT-TV, Milwaukee, WI:
CBS-58 News seeks an Assistant News Director ready to take a creative multi-platform driven approach to managing and leading the day to day operation of our newsroom. Must bring a passion for advocacy and enterprise journalism , a desire to win breaking news and a clear understanding of how stories, technology and people come together.
Individual needs 3-5 years of professional journalism experience with at least 3 years in a progressive management capacity with experience managing in a multiplatform environment. Candidate must have excellent news judgment and a clear understanding of journalistic ethics and laws that impact all of our platforms for delivering news to our viewers and users. Must also have high standards for quality work, the ability to problem solve, to communicate and to work well under pressure.
Must have demonstrated strong communication skills and a commitment to serving diverse audiences. To apply please visit our Job Openings on the Inside CBS tab on our website www.cbs58.com.

Executive Producer, WPTA-TV, Ft. Wayne, IN:
WPTA-TV (ABC) Fort Wayne, Indiana is a highly successful, legacy station that has a truly rare opportunity for an energetic and creative Executive Producer.
We're seeking out an experienced producer, one who can handle day-to-day news development as well as breaking news. The person we hire will have a record of aggressively using social media to engage and respond to our community and one who uses that engagement on multiple broadcast platforms, through social media and online.
Candidates have to have a proven track record of producing. Clear and strong interpersonal communication skills with leadership qualities are required. Applicants must have 3 years of experience. We're looking for that person who is ready to take the next step to be a leader, and help develop and promote our news brand. This person will work with the producers and on-air talent to help enrich the content and quality of newscasts.
Never considered NE Indiana? Well, you've been missing out! Low cost of living, affordable homes, beautiful lakes, great sports and accolades galore from some of the nation's leading publications. Centrally located from Chicago, Indianapolis, Detroit and Cincinnati, everyone loves NE Indiana as a contender in a land full of kings. You can make your mark here, and you will. Visit http://www.yourstorymadehere.com and you'll learn our story.
Submit your cover letter and resume with references, plus online links to your work here or send email to alanw@21alive.com and indicate in your cover letter how you learned of the job.
Other News Management Openings:
ASSISTANT NEWS DIRECTOR:
WCNC-TV, Charlotte, NC (listed 12/13/15)
KSHB-TV, Kansas City, MO (listed 11/15/15)
WDJT-TV, Milwaukee, WI (new listing this week, see ad above!)
WTKR-TV, Norfolk, VA (listed 12/20/15)
KFSN-TV, Fresno, CA (new listing this week)
KWWL-TV, Waterloo/Cedar Rapids, IA (relisted 12/6/15)
WCYB-TV, Tri-Cities, TN (relisted 12/20/15)
WTVM-TV, Columbus, GA (listed 12/6/15)
KRCR-TV, Redding, CA (relisted 12/20/15)
KTIV-TV, Sioux City, IA (relisted this week)
EXECUTIVE NEWS PRODUCER:
WFAA-TV, Dallas, TX (AM EP, listed 11/8/15)
KNTV, San Jose/San Francisco, CA (AM EP, listed 11/1/15)
WFXT-TV, Boston, MA (AM EP, listed 12/6/15)
KOMO-TV, Seattle, WA (Digital EP, listed revised this week)
KXTV, Sacramento, CA (relisted this week)
KOIN-TV, Portland, OR (Investigative EP, listing revised 11/8/15)
XETV, San Diego, CA (Supervising Producer Mornings, relisted 11/22/15)
WBNS-TV, Columbus, OH (PM EP, relisted this week)
WCPO-TV, Cincinnati, OH (listed 12/20/15)
KSNV-TV, Las Vegas, NV (2 openings, AM & PM, listing revised 12/6/15)
KTNV-TV, Las Vegas, NV (AM EP, relisted this week)
KWTV, Oklahoma City, OK (PM EP, listed 12/27/15
WRIC-TV, Richmond, VA (AM EP, listed 12/20/15)
WDTN-TV, Dayton, OH (Morning EP, listed 11/22/15)
WAAY-TV, Huntsville, AL (PM EP, listed 12/13/15)
WJCL-TV, Savannah, GA (relisted this week)
WPTA-TV, Ft. Wayne, IN (listed 1/3/16, see ad above!)
WAOW-TV, Wausau, WI (relisted 12/13/15)
MANAGING EDITOR:
WHIO-TV, Dayton, OH (listed 12/13/15)
Obituary:
A longtime newsman in Los Angeles, BOB FLICK, who survived the Jonestown massacre in 1978, died January 1st at the age of 84. He fell leaving a restaurant on New Year's Eve and died the next morning of a brain injury. Bob was on assignment for NBC News in Jonestown when the correspondent, DON HARRIS and photographer BOB BROWN, were killed. KNBC-TV has more in this obituary.
Situations Wanted:
We offer a free situations wanted ad to news managers who are looking for a new opportunity. If you'd like to state your case to a well targeted audience, email me an item (max. 150 words). You may include a link to a website, an email address, and a photo. You must include your name. I'll run it for one week. I don't represent or endorse those listed, but merely trying to help.
Names in the News…and other things:
There are a number of management moves at KOMO-TV in Seattle: MICHELE MORIN, who was the former AM Executive Producer moves to Dayside EP. BONNIE MOON. who was 11:00 PM producer, becomes Nightside EP. (Nightside EP is a newly created position at KOMO). And the 6:00 AM producer, JACCI LEWIS, moves to AM EP.
CHUCK WEBER, a former Assistant News Director and reporter for KWCH-TV in Wichita, has been chosen to fill a vacancy in the Kansas House of Representatives. More here.
LIZ ZAMORA has been promoted to Assistant News Director for Raycom's WALB-TV in Albany, GA. She'd been the EP there, and has also worked in Lawrence, KS, and Columbia, MO.
The long-rumored affiliation swap in Boston is now official, as NBC is dropping WHDH-TV in favor of starting its own owned station.
WKPT-TV in Kingsport, TN, is dropping its local newscasts after losing its ABC affiliation. More in this story.
General Manager News:
We told you earlier that JEFF MARKS is moving from GM at WDBJ-TV in Roanoke to a new role with Gray Television, which is in the process of acquiring WDBJ. Jeff will become Director of Talent Development for Gray. Details in this memo and in this detailed article from the local newspaper.. He's been the GM here since 2007, where he did a terrific job after the murder of two of his employees. Jeff also served as a GM in Augusta, GA, and Bangor, ME, worked for Cablevision's News 12 operation in New York, and also worked in Washington, Louisville, and Lexington. He's also a past Chairman of RTNDA (now RTDNA).
KSWB-TV in San Diego is getting its own GM. SCOTT HEATH has been promoted to that role. DON CORSINI, GM of sister Tribune station KTLA-TV in Los Angeles, has been overseeing both stations.
Our Full List of Open ND Jobs:
Here is my list of stations with open ND jobs, as of Sunday, January 10, 2016.
If you know of any additions/deletions/updates, please email me at: rick@rickgevers.com
KHOU-TV 1945 Allen Parkway Houston TX 77019
KING-TV 333 Dexter Avenue N. Seattle WA 98109
Northwest Cable News, 333 Dexter Avenue N. Seattle, WA 98109
KCEC-TV 777 Grant St. #110 Denver CO 80203 *
XETV 8253 Ronson Rd. San Diego 92111
WPTV 1100 Banyan Blvd. W. Palm Beach, FL 33401
WZDX-TV 1309 Memorial Parkway NW Huntsville AL 35801
WSYR-TV 5904 Bridge St. East Syracuse, NY 13057
WROC-TV 201 Humboldt St. Rochester, NY 14610
KADN/KLAF-TV 123 Easy St. Lafayette LA 70506
KIMA/KEPR-TV 2801 Terrace Heights Dr. Yakima,WA 98901
KSBY-TV 1772 Calle Joaquin San Luis Obispo, CA 93405
KBAK-TV1901 Westward Drive Bakersfield, CA 93301
WAOW-TV 1908 Grand Ave. Wausau WI 54403
KTVE/KARD-TV 200 Pavilion Rd, West Monroe, LA 71292
KAUZ-TV 3601 Seymour Highway Wichita Falls, TX 76309
KTIV-TV 3135 Floyd Blvd. Sioux City, IA 51108
* Spanish language station