Tuesday, April 5, 2016 UPDATE:
A veteran news director takes a buyout and ends a 15 1/2 year run at the same station.
The news director is FRANK VOLPICELLA, the station is KVUE-TV in Austin, TX, and the buyout was offered by Tegna. Frank told me that he plans to keep working, saying "I already know what roses smell like. I still have the fire burning. So I'll be working again."
He's also been a news director in Huntsville and Lexington, and has worked in Atlanta, Tampa, and Jacksonville, FL.
Frank's last day at KVUE will be April 22nd.  The announcement of his resignation comes just two weeks after the only GM he's had at KVUE, PATTI SMITH, announced her departure after a 17 year run at this ABC affiliate.
regards,
Rick Gevers
Monday, April 4, 2016 UPDATE:
A Chicago FOX o-and-o has hired a new news director.
MATT PIACENTE returns to Chicago as News Director for WFLD-TV.  He's spent the last two years as the ND for WVIT-TV, the NBC o-and-o in Hartford, but has spent most of his career in Chicago.  Before moving to Connecticut, Matt spent about 15 years at NBC's WMAQ-TV in Chicago.  He's also worked for three other Chicago stations and in Columbia, MO.
Chicago media writer ROBERT FEDER has more on the move.
At WFLD, Matt replaces TOM DOERR.  We told you in February that Tom was leaving after four years as ND to return to Florida for family reasons.
Our full report later this week may be delayed by travel, but we'll do our best to get it to you on time.
regards,
Rick Gevers
**** ***** ****
Greetings:
We have a lot to tell you about this week.
THREE new news directors, and THREE new ND openings. Those changes inflate our list of open ND jobs to a higher-than-it's-been 25 stations.
THREE of those open ND jobs are among the SIX paid help wanted ads in this week's edition. (Check out the great looking ad for KOAT-TV's EP opening, by the way).
And we have ads from FOUR vendors who will be exhibiting at NAB. Please stop by their booths and told them we sent you.
Our TWO obituaries report the passing of two people who share a common background: they both worked at KOMU-TV in Columbia, MO. One never left, and one went on to the network.
In Names in the News, a handful of news management moves, including TWO at a Las Vegas station. And we'll tell you about another CBS affiliation swap in North Carolina.

New News Director Openings:
WCIA-TV, Champaign, IL…after more than eleven years as news director here, ANDY MILLER is being promoted as the Midwest Director of Local Content Development for parent company Nexstar. Andy has worked for this CBS affiliate for more than twenty years in a variety of roles. More details about Andy and his new role in this story.
KPVI-TV, Idaho Falls/Pocatello, ID…ERIC JOCHIM is leaving this NBC affiliate to move to Montana. Senior VP of Television for Idaho Broadcast Partners BECKY SWAN tells me Eric has a new baby daughter and wants to be closer to family there. He's been the ND here since August, 2014 and previously worked in both Bozeman and Missoula. You can learn more about this opportunity in the Paid Help Wanted Ad below.
KYOU-TV, Ottumwa, IA…this Fox affiliate owned by American Spirit Media is advertising for a news director. The ad talks about a unique operation via a partnership with a private university. You can see the complete advertisement below.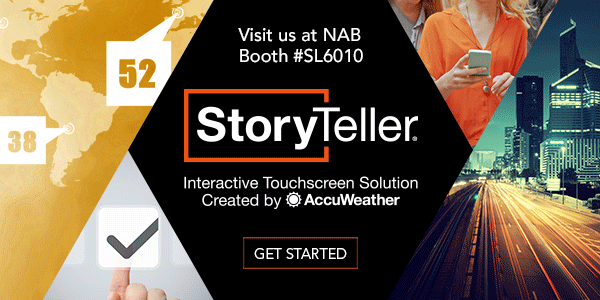 Newly Named News Directors:
KAKE-TV, Wichita, KS…ANTHONY MAISEL is moving from General Manager for Lockwood Broadcasting's KTEN-TV in Denison, TX, to news director for this Lockwood ABC affiliate in Wichita. He's a former GM at another Wichita station and has held a variety of ND and GM positions across the country: his full background is here. Anthony replaces MICHAEL SIPES who'd been the ND here for just over three years. Michael is going to pursue new opportunities. We have two memos for you: the one Anthony sent to the KTEN team, and Michael's note to the KAKE newsroom.
KITV, Honolulu, HI…MIKE DARRAH begins Monday as the news news director for this SJL Broadcast Management owned ABC affiliate. He's been the Assistant ND here for more than three years and served as an EP for WESH-TV in Orlando for eight years before that. Mike replaces CHUCK PARKER who is leaving after four years as ND to pursue other opportunities.
KBAK/KFBX-TV, Bakersfield, CA…JEFF LENK is being promoted to news director at this Sinclair Broadcasting owned CBS/FOX duopoly. He began here eleven years ago as an intern, was hired as a prompter operator, and eventually rose to Dayside Executive Producer. Here's the note he posted to Facebook. Jeff replaces CRISTI JESSEE who left in December (after four years as ND) to become ND for KVVU-TV in Las Vegas.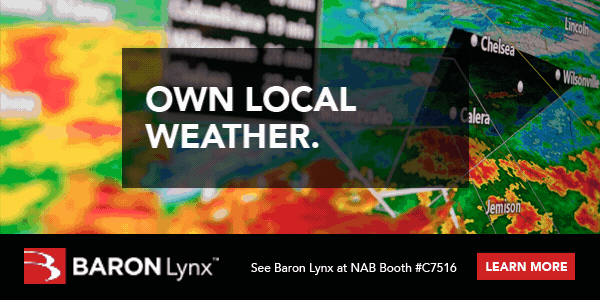 Paid Help Wanted Ads:

News Director, KPVI-TV, Idaho Falls/Pocatello, ID:
The Idaho Broadcast Partners LLC news team is searching for a leader. KPVI, the NBC affiliate serving Southeast Idaho, is looking for a news director who can be the editorial driver of its news operation.
A dedicated staff in a modern, spacious facility produces three hours of news each day. We're looking for someone who can lead, mentor, teach, set goals and guide the team to achieve. We've got new technology, a new look, a new brand, a new set and a new website. Now, we need a person with a passion for news, with the desire to serve our communities, and the communication skills to help individual broadcast journalists develop and grow.
The right candidate will have producer and news manager experience; an understanding and appreciation of the need to break news on the station's website and social media sites; an understanding of the operation of newsgathering equipment; and a newsiness that sets the tone for our newscasts.
We offer a competitive salary, benefits, and the chance to live in some of the most beautiful country in the U.S. Stations are located just an hour to the nearest chairlift, a couple hours to Yellowstone National Park and Jackson Hole, and a short ride to Park City and Sundance with opportunities for unparalleled outdoor activities year-round.
Interested? Send a cover letter telling us why you should be our next news leader, along with a resume and any relevant links to Becky Swan, SVP of Television, at bswan@frcap.com.
Equal Opportunity Employer.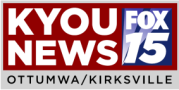 News Director, KYOU-TV, Ottumwa, IA:
KYOU-TV is seeking a News Director for our news operation in Ottumwa, Iowa.
This is an opportunity to lead a unique operation working in a non-traditional environment through our partnership with a private university. We're looking for an assistant news director or senior journalist that recognizes the importance of presenting coverage with a viewer benefit and objectivity.
This person will have editorial oversight, critiquing writing skills, providing training and solve problems. Great people skills are essential and the ability to shoot and edit is a plus. A four-year degree in journalism or communications is preferred.
Please send cover letter and resume to the following email address hiringmanager@kyoutv.com or mail to
KYOU-TV
820 West Second Street
Ottumwa, IA 52501.
Applications are available at KYOUTV.COM.
No phone calls please. KYOU is an Equal Opportunity Employer.

Assistant News Director, WJXT-TV, Jacksonville, FL:
Job Description:
WJXT-TV in Jacksonville, Florida is looking for an aggressive team leader with a proven track record for achieving outstanding results. Must be able to lead a strong newsroom in a fast-paced competitive environment. Excellent news judgment, storytelling and showcasing skills required. The ideal candidate will be able to direct, motivate and develop a successful team. You will help supervise anchors, reporters and producers. You will also work closely with Creative Services to make sure there is promotable content in the newscasts. We are looking for someone who can execute strategic plans while leading the presentation of content on air, online and in the world of evolving media. Note: All essential functions of this position are not necessarily described in this posting.
Qualifications:
This is an ideal position for an Executive Producer who is looking to make that next move. We are looking for someone with a producing background who also has at least five years of experience in a supervisory role. Must be able to perform well under pressure, meet deadlines and communicate thoroughly with all levels of management and staff. We want someone with a passion for breaking news, weather, innovative storytelling and digital coverage. Must be able to work a flexible schedule which could include days, nights, weekends and holidays as needed. Degree in communications or related field desired.
Location:
WJXT-TV
4 Broadcast Place
Jacksonville, FL 32207
Email resumes and links to: kbonfield@wjxt.com
No phone calls.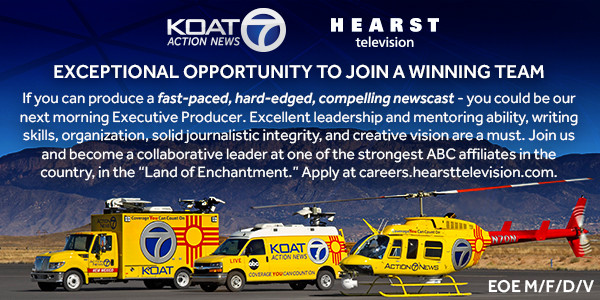 News Director, WHEC-TV, Rochester, NY:
WHEC-TV (News10NBC), Rochester, NY a Hubbard Broadcasting station, is seeking a dynamic News Director who is a strong leader with a clear vision and the ability to communicate that vision to the staff. You must be passionate, realizing we make a HUGE difference every day in our community, and you must have a strong desire to teach, lead and learn with our award winning News Team.
Our TEAM has won many awards including several regional Murrow awards and a national Murrow Award over the past several years. We have built a team that is driven by excellence in journalism across all platforms.
We produce 5 hours of news each weekday and quarterly hour-long specials tackling issues which are vital to the welfare of our community. We are an advocate for the community and we look to hold those that abuse their powers accountable. We have a top notch digital team that has consistently ranked #1 in viewer engagement due to the strong story-telling we produce every day.
Our culture is one of service; service to our community and to one-another. You should know how to listen, learn, assess challenges and opportunities, collaborate to find solutions, and implement change. You should be open to finding new solutions and taking risks. You must be good with multitasking and prioritization in order to meet deadlines. On our side, we will work very hard as a station and company to help you grow as a person and news professional.
To view the detailed posting and apply, click here:
No phone calls please. EOE

Assistant News Director, WXIX-TV, Cincinnati, OH:
WXIX Fox 19 Now in Cincinnati is looking for our next great leader! We are searching for an aggressive and creative Assistant News Director who will be a main editorial driver, overseeing the content and logistics of the newsgathering process. The Assistant News Director will work with the News Director to guide our staff to make strategic editorial decisions, prioritize digital efforts, and execute high quality compelling newscasts.
– Qualified candidates will be experts in website and social media strategy.
– Minimum 5 years experience as a newsroom manager.
– Executive Producer and producing background preferable.
– Ability to mentor and guide reporting staff.
– Possess a clear understanding of journalistic ethics and guidelines.
– Understand basic technology of newsgathering equipment, including cameras, edit gear, and live shot gear.
– Participate in hiring, training, and performance evaluations.
– Qualified candidates will show strong potential to grow into a News Director role.
If qualified, applications, cover letters, and resumes can be submitted by clicking here:
No phone calls please. EOE-M/F/D/V

Other News Management Openings:
ASSISTANT NEWS DIRECTOR:
KING-TV, Seattle, WA (listed 3/6/16)
KGW-TV, Portland, OR (listed 3/6/16)
KMBC-TV, Kansas City, MO (relisted 3/27/16)
KSHB-TV, Kansas City, MO (relisted 3/20/16)
WXIX-TV, Cincinnati, OH (relisted 3/27/16, see ad above!)
WJXT-TV, Jacksonville, FL (relisted this week, see ad above!)
WVLT-TV, Knoxville, TN (relisted this week)
KOB-TV, Albuquerque, NM (listed 2/7/16)
WRIC-TV, Richmond, VA (listed 2/21/16)
WVLT-TV, Knoxville, TN (listed 3/6/16)
WCSC-TV, Charleston, SC (listed 2/14/16)
WCYB-TV, Tri-Cities, TN (relisted 2/28/16)
KTIV-TV, Sioux City, IA (relisted 3/13/16)
EXECUTIVE NEWS PRODUCER:
KOMO-TV, Seattle, WA (Digital EP, relisted 3/27/16)
KXTV, Sacramento, CA (PM EP, relisted 3/20/16)
WTNH-TV, New Haven, CT (PM EP, listed 2/21/16)
WBNS-TV, Columbus, OH (PM EP, relisted 3/13/16)
WCPO-TV, Cincinnati, OH (two positions, AM EP, Dayside EP, listed 2/28/16)
KOAT-TV, Albuquerque, NM (AM EP, new listing this week, see ad above!)
WVLT-TV, Knoxville, TN (new listing this week)
WOWK-TV, Charleston/Huntington, WV (listed 2/28/16)
KGUN-TV, Tucson, AZ (Morning EP, listed 2/7/16)
WAAY-TV, Huntsville, AL (PM EP, relisted 2/21/16)
KOAA-TV, Colorado Springs, CO (Dayside EP, relisted 3/27/16)
WJCL-TV, Savannah, GA (relisted 3/20/16)
WTOC-TV, Savannah, GA (listed 3/4/11)
WCTI-TV, New Bern, NC (listed 3/20/16)
KRNV-TV, Reno, NV (AM EP, relisted 3/27/16)
WLTZ-TV, Columbus, GA (listed 2/21/16)
KTTC-TV, Rochester, MN (listed 3/4/11)
MANAGING EDITOR:
WHIO-TV, Dayton, OH (relisted 2/21/16)
Obituaries:
ERIC ENGBERG died in his sleep last week at the age of 74. He retired in 2002 from CBS where he spent 27 years as a correspondent. This CBS obituary highlights his career, and also tell us he once served as ND for WMAL-TV (now WJLA-TV) in Washington, which I did not know.
And I'm sorry to tell you that our old friend, longtime KOMU-TV (Columbia, MO) General Manager TOM GRAY, died March 31st of lung cancer at the age of 76. Tom had no television experience when he was transferred from the business office at the University of Missouri (which owns KOMU) in 1974 to solve problems at the station. He stayed 25 years and is credited with turning the station around, helping the careers of hundreds of journalism students who worked there while attending the University.
Names in the News:
There's another CBS affiliate change in North Carolina, as the networks switches its affiliation to WWAY-TV in Wilmington, leaving a Capitol Broadcasting affiliate, WILM-TV, a low power station. More here.
CHRISTINA SILLERS has joined KOIN-TV in Portland, OR, as the special projects producer.
Two new news managers at Scripps' KTNV-TV in Las Vegas. TRACI WILSON returns to this ABC affiliate as its next Assistant News Director. She once produced the 11:00 news there. And JOSH PANAS is moving from KDVR/KWGN-TV in Denver to become the morning EP. Details on both hires and their backgrounds in these two memos from ND MIKE DELLA STRITTO.
General Manager News:
Lots of GM changes this week.
BRYCE CALDWELL becomes the GM of Raycom Media's WTNZ-TV in Knoxville. He has been the sales manager for Media General's WATE-TV there.
TVSpy reports that after more than eleven years, HAROLD COOPER has resigned as GM for Sinclair's WCHS/WVAH-TV in Charleston, WV. And the website also says DAVID TILLERY has left KETK-TV in Tyler, TX,
And Raycom Media has two new GMs this week. JOE SCIORTINO moves up to run KSLA-TV in Shreveport from his job as GM of WDAM-TV in Hattiesburg, MS. He'll be replaced as GM there by JAMA DAVIS KILLINGSWORTH who's been the GM and GSM of WDBD-TV in Jackson, MS.
Our Full List of Open ND Jobs:
Here is my list of stations with open ND jobs, as of Saturday, April 2, 2016.
If you know of any additions/deletions/updates, please email me at: rick@rickgevers.com.
WFLD-TV 205 N Michigan Ave, Chicago, IL 60611
WBZ-TV 1170 Soldiers Field Rd. Boston MA 02134
WWSB-TV 1477 10th St, Sarasota, FL 34236 (Tampa market)
KPNX-TV 200 E Van Buren St, Phoenix, AZ 85004
KCEC-TV 777 Grant St. #110 Denver CO 80203 *
WJZY/WMYT-TV 3501 Performance Road Charlotte, NC 28214
KSL-TV 55 North 300 West Salt Lake City, UT 84110
WCPO-TV 1720 Gilbert Ave, Cincinnati, OH 45202
WKRN-TV 441 Murfreesboro Rd. Nashville TN 37210
WPTV 1100 Banyan Blvd. W. Palm Beach, FL 33401
KTUL-TV 3333 S 29th W Ave, Tulsa, OK 74107
WINK-TV 2824 Palm Beach Blvd. Ft. Myers, FL 33916
WHEC-TV 191 East Avenue Rochester, NY 14604 (see ad above!)
WIS-TV 1111 Bull St. Columbia, SC 29201
WAFF-TV 1414 N Memorial Parkway Huntsville, Al 35801
WCIA-TV 509 S Neil St. Champaign, IL 61820
KIMA/KEPR-TV 2801 Terrace Heights Dr. Yakima,WA 98901
KSBY-TV 1772 Calle Joaquin San Luis Obispo, CA 93405
KBAK-TV1901 Westward Drive Bakersfield, CA 93301
KMID/KPEJ-TV 3200 LaForce Boulevard Midland, TX 79711
KAUZ/KSWO-TV 3601 Seymour Highway Wichita Falls, TX 76309
KTIV-TV 3135 Floyd Blvd. Sioux City, IA 51108
KPVI-TV 902 E Sherman St, Pocatello, ID 83201 (see ad above!)
WTVY-TV 285 N Foster St, Dothan, AL 36303
KYOU-TV 820 W Second St Ottumwa IA 52501 (see ad above!)
* Spanish language station