Wednesday, September 9, 2015 UPDATE:
A new ND in the #4 market, and some new information on the passing of longtime news director JIM SANDERS.
MARGARET CRONAN has been named VP and News Director for KYW-TV, the CBS o-and-o in Philadelphia. It's a return to KYW for Margaret, who was an EP there in the mid-90's.
Margaret's a former ND for WBAL-TV in Baltimore and WPBF-TV in West Palm Beach (both Hearst stations). She left Baltimore in 2003 for a variety of jobs outside of a TV newsroom. Those are outlined in her Linkedin bio, which is here. She is currently the Chief Business Development and Marketing Officer for a Philadelphia law firm.
The Philadelphia Business Journal has more.
At KYW, she replaces SUSAN SCHILLER who left in May after 14 years as ND at KYW, and almost 40 years working for CBS.
**** ***** ****
I'm told by someone close to the family of the late JIM SANDERS that it might be a few weeks before a memorial service is scheduled. We told you yesterday that Jim had died over the weekend in San Diego. He retired in 2007 for health reasons after serving as an ND in San Francisco, Sacramento, San Diego, Indianapolis, and Columbus, OH.
One of those stations…KSND-TV in San Diego…paid tribute to him on air as you can see by clicking here.
It's a busy week already. We'll have a full newsletter later this week!
regards,
Rick Gevers
Wednesday, September 9, 2015 UPDATE:
KNSD-TV in San Diego aired this tribute to its former News Director, JIM SANDERS.
We told you below that Jim died over the weekend after a long illness.
I'll post more information here when it becomes available.
regards,
Rick Gevers
Tuesday, September 8, 2015 UPDATE:
Several items of note in this UPDATE.
Sadly, we begin with the death of longtime News Director JIM SANDERS.
Jim died over the weekend in San Diego, but I have few other details. He was ND at KNTV in San Jose/San Francisco when he collapsed in the newsroom in 2007, and retired shortly there after. During his career, he was an ND in San Diego, Sacramento, Indianapolis, and Columbus, OH.
When I get additional details, I'll update this website.
By now, most of you likely already know about the latest station group deal which saw Media General acquire Meredith. The new company (Meredith Media General) will have to dispose of stations in six markets where there are overlaps: Portland, OR, Hartford, Nashville, Greenville/Ashville/Spartanburg, Mobile/Pensacola, and Springfield, MA. More from The Wall Street Journal and Bloomberg, which has a nice map of the markets in which the combined company will own stations.
There's a new ND in Cincinnati. STEVE HYVONEN returns to Ohio as the next ND for Raycom Media's WXIX-TV, the FOX affiliate there. He most recently spent seven years as ND for Graham Media's WKMG-TV in Orlando, and has been an ND in Cleveland and Birmingham. More in this memo to the staff from GM DEBBIE BUSH.
Finally, a clarification from Sunday's newsletter for those of you interested in the WVNS-TV news director opening. There was a typo in the email address to which you should apply. The correct address for GM AL SANDUBRAE is asandubrae@wvnstv.com
More later!
**** ***** ****
Greetings:
I hope you're enjoying a great holiday weekend.
THREE newly named news directors are probably off today, the perk of being the boss! And to my knowledge, there are NO new openings. Those changes, along with the closing of a news department which was on our list of open ND jobs, drops out count of open jobs to 30.
TWO of those open jobs are featured among the FOUR Paid Help Wanted Ads this week.
(And be sure to check out the eye-catching ad for the ND job at a New Mexico powerhouse.)
We also welcome back ACCUWEATHER as an advertiser. Check out their ad below, and visit them at the EIJ conference later this month in Orlando.
We have an obituary for a longtime Los Angeles news executive who spent three years as an ND there.
And we have some interesting items in Names in the News, including new jobs for two former NDs.
Take a break from your Labor Day celebration and read on!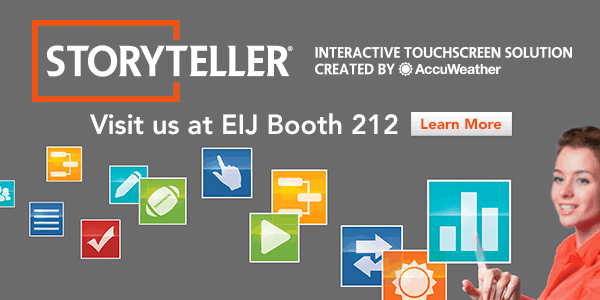 New News Director Openings:
I'm not aware of any.  If you are, email me:  rick@rickgevers.com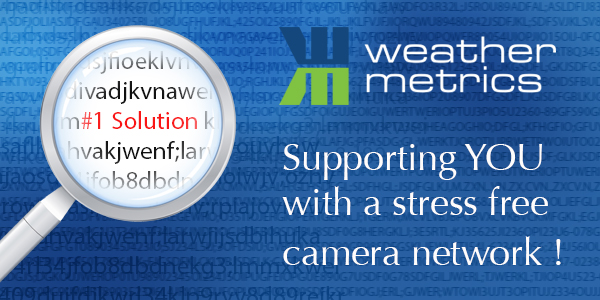 Newly Named News Directors:
WKMG-TV, Orlando, FL…congratulations to station veteran ALLISON McGINLEY who's been promoted to news director for this Graham Media station, replacing STEVE HYVONEN who left the station in July after 7+ years as ND. Allison has worked here for 22 years, starting as a producer and rising to EP of Special Projects. She's also been the interim ND. The local newspaper has more. WKMG is a CBS affiliate.
KLAS-TV, Las Vegas, NV…and congratulations to ANOTHER station longtime who's been moved up. TERRI FOLEY will be the next ND for this newly acquired by Nexstar CBS affiliate. She's a 29 year veteran of the station, starting as the newsroom coordinator, and rising through the ranks to Managing Editor/Assistant ND for the last eight years. Here's how GM LISA HOWFIELD told the staff. Terri replaces RON COMINGS who left the station in May.
WHSV-TV, Harrisonburg, VA…JAY WEBB, who's been the morning and noon meteorologist here, is now the ND. He replaces KAY NORRED who left the station in March after seven years as ND. Jay's in his second stint at WHSV. He left in 2006 for a weather job in Roanoke, and returned to this Gray Television owned ABC affiliate in 2013.
And last week, in telling you about KIRK VARNER's appointment at WSPA-TV in Spartanburg, we did not properly report his title, which is VP/News. The complete news release is here.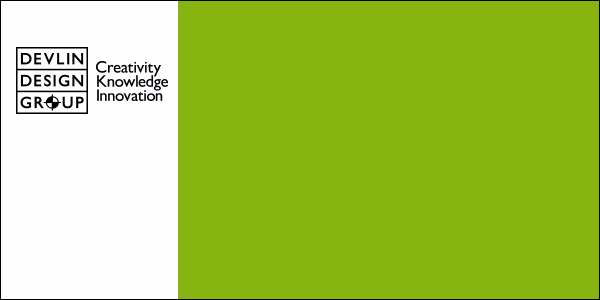 Paid Help Wanted Ads: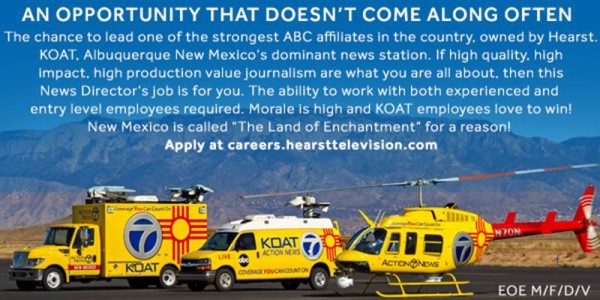 News Director,WVNS-TV, Beckley, WV:
WVNS-TV/CBS and FOX, a West Virginia Media station in Beckley, WV is searching for a hands-on News Director. You will oversee day-to-day management of news content and quality.
Us – Our numbers are growing, our product not small market, our staff a mixture of experience and potential. We compete to win and in the process learn, grow and have fun together as a team.
You – Need to be an aggressive, dynamic and a highly competitive news manager. You need significant knowledge of television journalism, web usage, marketing, ethics and law. You need to be detail oriented, be able to follow through and communicate very effectively.
What you know, you'll teach. What you need to learn we'll teach you.
If you know it all…yea, that's not going to work out.
The News Director is responsible for maintaining a budget and handling personnel issues. Candidates must show knowledge of current news events and have an understanding of local news delivery on multiple platforms. The position requires strong talent recruiting and development skills. The News Director at WVNS works with the station's General Manager to establish and build upon a news philosophy that keeps the television news operation competitive and growing.
Phone calls accepted after resume is received.
Email resume to: ASandubrae@WVNSTV.com
Al Sandubrae
General Manager
WVNS-TV
304-929-6424

Cross Content Platform Manager, WFAA-TV, Dallas, TX:
This manager will lead the newsroom in coordination of news content on all platforms. Responsibilities include strategic assignment managing, and innovative content development. Primary focus will be to ensure a reduction in duplication on broadcast and on all digital platforms. Success will involve working with our newspaper partners and other local sources to find unique stories to differentiate ourselves from the competition. This position will also be responsible for managing workflow for special event news coverage as it pertains to both on air and digital. Content manager will also take a lead role in planning distinctive Texas wide coverage with other Texas TEGNA stations.
TEGNA, Inc. is a proud equal opportunity employer. We are a drug free, EEO employer committed to a diverse workforce. We will consider all qualified candidates regardless of race, color, religion, national origin, sex, age, marital status, personal appearance, sexual orientation, gender identity, family responsibilities, disability, education, political affiliation, veteran status or genetic information
To apply, click here:


Executive Producer, WJCL-TV, Savannah, GA:
WJCL-TV, Hearst Television's ABC affiliate in Savannah, GA/Hilton Head, SC is looking for an Executive Producer who can oversee fast-paced newscasts and bring a vision for success in winning weather, breaking news and the big story every day. The ideal candidate can handle Breaking News when it comes and – when it doesn't = can still oversee a compelling product that delivers interesting and relevant content to our viewers. Overseeing the product is only one facet of the job. You must also be a coach and a leader with the communications skills to make those you supervise better.
Job Responsibilities:
Oversee Newscasts
Working with and guiding Producers in story production
Communicating, coordinating and executing creative vision with team of anchors, reporters, meteorologists, photographers, editors, and production staff
Will produce and publish content to our online platforms
Required Experience:
4-5 years producing experience
Strong news judgment, ethics and knowledge of legal standards are a must. The ideal candidate is an aggressive strategic thinker who leads by example
Web publishing experience required
Qualifications Requirements:
4-5 years producing experience
Excellent writing, spelling, grammar and copy-editing skills
Ability to multi-task and coordinate several crews and responsibilities simultaneously
Produce and publish content to digital platforms
Creative presentation style, and ability to showcase all resources and elements
Unwavering journalistic integrity and ethical standards
Education:
College degree in broadcast journalism, broadcast news or related field
To Apply:
Qualified applicants must apply online with resume http://careers.hearsttelevision.com
No phone calls please.
EOE M/F/D/V
Other News Management Openings:
ASSISTANT NEWS DIRECTOR:
WGCL-TV, Atlanta, GA (relisted 8/14/15)
KSTU-TV, Salt Lake City, UT (relisted 8/14/15)
WLBT-TV, Jackson, MS (listed 8/8/15)
WCYB-TV, Tri-Cities, TN (relisted 8/8/15)
WKBN-TV, Youngstown, OH (listed 7/19/15)
KION-TV, Salinas/Monterey, CA (listed 8/2/15)
KRCR-TV, Redding, CA (relisted 8/8/15)
KTIV-TV, Sioux City, IA (listed 8/22/15)
EXECUTIVE NEWS PRODUCER:
KPIX-TV, San Francisco, CA (listed 8/14/15)
WFXT-TV, Boston, MA (Special Projects EP, listing revised 8/28/15)
KXTV, Sacramento, CA (listed 8/14/15)
KOIN-TV, Portland, OR (Morning EP, listed 8/22/15)
KSTU-TV, Salt Lake City, UT (Dayside EP, relisted 8/14/15)
WDJT-TV, Milwaukee, WI (listed 7/11/15)
WIAT-TV, Birmingham, AL (relisted 6/28/15)
WJAR-TV, Providence, RI (relisted 7/11/15)
KWCH-TV, Wichita, KS (listed 8/8/15)
WTVG-TV, Toledo, OH (listed 8/18/15)
WMTW-TV, Portland, ME (AM EP, relisted 8/2/15)
KOAA-TV, Colorado Springs, CO (AM EP, relisted 8/22/15)
KKTV, Colorado Springs, CO (listed 8/22/15)
WJCL-TV, Savannah, GA (relisted 8/28/15 see ad above!)
WTVM-TV, Columbus, GA (relisted this week)
MANAGING EDITOR:
KPIX-TV, San Francisco, CA (listed 8/14/15)
ASSIGNMENT MANAGER:
WGCL-TV, Atlanta, GA (relisted 8/22/15)
WPBF-TV, W. Palm Beach, FL (relisted 7/11/15)
NEWS OPERATIONS MANAGER:
KPRC-TV, Houston, TX (relisted 8/14/15)
Obituaries:
A one time Los Angeles News Director…and longtime LA newsman…died this week at the age of 80. GERRY RUBEN spent 33 years at this Tribune owned station, much of that time as the EP of the KTLA-TV News at Ten. He was also the news director there from 1978-1981, and previously worked at KCBS-TV and KTTV. Gerry also worked in Chicago. The station remembers him here:
Situations Wanted:
We offer a free situations wanted ad to news managers who are looking for a new opportunity. If you'd like to state your case to a well targeted audience, email me an item (max. 150 words). You may include a link to a website, an email address, and a photo. You must include your name. I'll run it for one week. I don't represent or endorse those listed, but merely trying to help.
Names in the News…and other things:
KWHY-TV in Los Angeles has eliminated its nightly newscasts and released almost the entire news department. More in this story from Media Moves.
Veteran KOVR-TV newswoman LISA CARR has been upped to Nightside EP for this CBS o-and-o. She's been the morning EP there and has worked at the station for 13 years.
Two former news directors have new jobs outside of a newsroom:
STEVE BRAY, who spent 2 1/2 years as ND and Chief Meteorologist for WISH-TV in Indianapolis, has joined Baron as Director of Broadcast Meteorology. Steve spent 20 years at WISH, most of them in on-air weather roles, before moving into management. He also forecast for stations in Mobile, Decatur, and Lake Charles, LA. The news release announcing his appointment is here.
And one-time Orlando, Tucson, Shreveport, and Knoxville ND LENA SADIWSKYJ has been named Corporate Director of Marketing and Media for a chain of auto dealerships in Knoxville. Lena's also worked in Dallas, Phoenix, Birmingham, and in Toronto and Halifax in her native Canada. She spent four years on the faculty at the University of Missouri School of Journalism. More on her new gig here.
A one-time TV News Director who is now on the job as Dean of the Missouri School of Journalism is asking for faculty and staff input on the school's new direction. DAVID KURPIUS spent a year as an ND in Macon, GA, before moving into academia.
General Manager News:
No moves this week, to the best of my knowledge.
Our Full List of Open ND Jobs:
Here is my list of stations with open ND jobs, as of Sunday, September 6, 2015.
If you know of any additions/deletions/updates, please email me at: rick@rickgevers.com
KYW-TV 1555 Hamilton St. Philadelphia PA 19130
WTSP-TV 11450 Gandy Boulevard St. Petersburg FL 33702
KING-TV, 333 Dexter Avenue N. Seattle WA 98109
Northwest Cable News, 333 Dexter Avenue N. Seattle, WA 98109
KCEC-TV 777 Grant St. #110 Denver CO 80203 *
WXIX-TV 635 W. Seventh St. Cincinnati OH 45203
WPMT-TV 2005 South Queen Street York PA 17403
KOAT-TV 3801 Carlisle Boulevard NE Albuquerque NM 87107 (see ad above!)
WKBW-TV 7 Broadcast Plaza Buffalo NY 14202
WCHS-TV 1301 Piedmont Rd. Charleston, WV 25301
KOLD-TV 7831 N Business Park Dr. Tucson AZ 85743
KVEO-TV 394 North Expressway Brownsville TX 78521
WBRZ-TV 1650 Highland Rd. Baton Rouge LA 70802
WCYB-TV 101 Lee St. Bristol VA 24201
WHBF-TV 231 18th St. Rock Island IL 61201
WCTV 1801 Halstead Blvd. Tallahassee FL 32309
WFFT-TV 3707 Hillegas Rd. Ft. Wayne IN 46807
WGXA-TV 599 Martin Luther King Blvd. Macon GA 31201
KIMA/KEPR-TV 2801 Terrace Heights Dr. Yakima,WA 98901
WRBL-TV 1350 13th Ave. Columbus GA 31901
WVNS-TV 141 Old Cline Road Ghent WV 25843 (see ad above!)
KTMF/KWYB-TV 2200 Stephens Ave. Missoula, MT 59801
KULR-TV 2045 Overland Ave. Billings, MT 59108
WDHN-TV 5274 E. State Highway 52 East Dothan AL 36376
WBBJ-TV 346 Muse Street, Jackson, TN 38301
KGNS-TV 120 W. Delmar Blvd. Laredo TX 78045
KMVT/KSVT-TV 1100 Blue Lakes Blvd. North Twin Falls, ID 83301
KTVH-TV 100 W. Lyndale Ave. Suite A Helena MT 59601
WBUP/WBKP-TV 1705 Ash Street Ishpeming MI 49849
* Spanish language station