Tuesday, April 26, 2016 UPDATE:
A one-time Houston news director goes back to his roots for his next gig.
PHIL BRUCE, who served as news director for KHOU-TV (CBS) in Houston for almost five years before leaving that Tegna station in December, is headed home to Tulsa. (Phil grew up in Arkansas in the Tulsa market.)  He'll be the next ND for Sinclair's KTUL-TV.
Phil announced the move in a post tonight on Facebook:

He replaces ALEXANDER QUINCE who left that ABC affiliate in February after 2 1/2 years as ND.
One other note…congratulations to former ND (San Diego and Fresno) JOEL DAVIS who's been named General Manager for Scripps' KGTV in San Diego. He's been the Station Manager there for the past 18 months.
More on both these stories in our full newsletter later this week.
regards,
Rick Gevers
Monday, April 25, 2016 UPDATE:
Greetings:
Congratulations to a former news director who today was named Executive Vice President, Affiliate Relations for CBS.
KURT DAVIS, who's been Vice President, News Services for CBS News since 2013, will oversee all day-to-day operations for the Network affiliate relations department. He replaces ELIZABETH TUMULTY who served in that role since 2013.
Kurt's a former ND in San Antonio, New Orleans, and Roanoke/Lynchburg, VA, and has also worked in Atlanta, Dallas, Little Rock, and Baton Rouge, LA.
Congrats to Kurt. The full story is in this CBS news release.
More on this and all the news later in the week.
regards,
Rick Gevers
**** ***** ****
Greetings:
THREE up, THREE down.
Not a baseball inning but the number of newly named and newly opened news director jobs in this week's report. That leaves our count of open positions at 29.
We have Paid Help Wanted ads for TWO of those openings. And we also have additional information about what created two of those openings…details we didn't have when we first added them to the list.
Awards season is upon us, and we have details about Peabodys and Regional Edward R. Murrow awards. We have details on several news management moves, on the first scholarship honoring a murdered ND, and stories about THREE GMs on the move.
There's also an obituary for a former ND turned anchor who got his first anchor job when he went to a station to apply….for a cameraman's position.
Finally…congratulations to our longtime sponsor Devlin Design Group, honored by Newscast Studio for the fifth consecutive year with its Set of the Year award.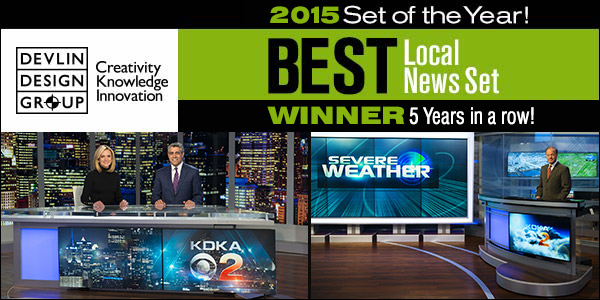 New News Director Openings:
WDBJ-TV, Roanoke, VA…KELLY ZUBER's last day at this now-owned-by-Gray Television CBS affiliate will be May 6th. Her departure brings a 34 year career to an end, a career which saw her serve as reporter, producer, assignment editor, and Director of Digital Media. I'm told she may help her husband who owns a business in Roanoke. Kelly also gained national attention that she never wanted when two of her employees were killed on live TV last August.
KFVS-TV, Cape Girardeau, MO…longtime News Director MARK LITTLE is being promoted within Raycom Media to be ND for the company's WIS-TV in Columbia, SC. More on that below.
KRNV-TV, Reno, NV…this Sinclair owned NBC affiliate is looking for a new news director to replace JASON GOODWIN. He's left the station after less than a year as ND. He's also been an ND in Abilene, TX, and has worked in Tulsa and Pittsburgh.
We have updates on two recent openings. We didn't know the details about the opening at KIII-TV because no one at Tegna responded to our repeated inquiries. This story in the local newspaper tells us that veteran ND RICHARD LONGORIA is retiring. He has an interesting background…it's worth a moment of your time.
And we can now confirm that KEVIN DUNAWAY has been promoted to VP/GM for Traverse City's WWTV/WWUP-TV there. He's been the ND since 2002.
Newly Named News Director:
WINK-TV, Fort Myers, FL…as we reported earlier this week in an UPDATE, TOM DOERR will be the next ND for this Fort Myers Broadcasting owned CBS affiliate. We told you when Tom left WFLD-TV in Chicago last month he wanted to return to Florida. He's also been an ND at eight other stations, a station manager, and a consultant. At WINK, he replaces RUSS KILGORE who left the station last month after more than seven years as ND.
WIS-TV, Columbia, SC…MARK LITTLE has been named News Director for this Raycom Media owned NBC affiliate. He's been the ND for sister Raycom station KFVS-TV in Cape Girardeau, MO, for more than 14 years. Mark first joined KFVS in 1999 as the Assignment Editor. A Missouri native, he also worked for KPLR-TV in St. Louis. At WIS, Mark replaces BRYAN QUEEN who left last month after 2 1/2 years as ND here.
WOAY-TV Oak Hill, WV…DAVID MILLER assumes additional duties as news director for this ABC affiliate. He also anchors the evening newscasts for the station which is owned by Thomas Broadcasting. David replaces KEITH CONNER who left the station recently after more than three years as news director.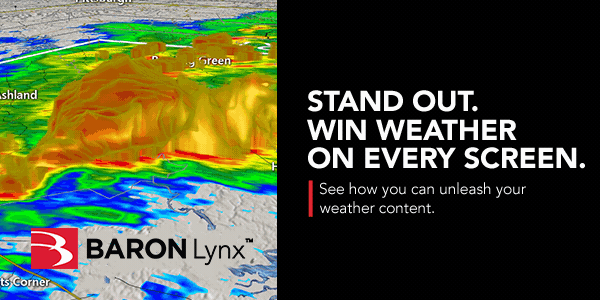 Paid Help Wanted Ads:

News Director, WGBA-TV, Green Bay, WI:
Here's a great chance to grow your news management career in one of America's iconic cities.
WGBA NBC26 in Green Bay, Wisconsin, is searching for a News Director to lead our team to greater success in the years ahead. NBC 26 is the official station of the NFL's Green Bay Packers. The home city of about 100,000 people (total DMA population 300,000) swells to more than double its size on days when the Packers play at legendary Lambeau Field.
Green Bay is gateway to all the beauty of northeast Wisconsin. We live, work and play close to Lake Michigan and thousands of inlands lakes, national forests, skiing, golf, cycling, hunting and fishing. Milwaukee, Chicago and Madison are short drives away.
Wisconsin politics are exciting and fascinating, as evidenced by the recent primary elections. The state will be a center of much political activity and attention throughout the year, with a close race for president and an exciting fight for a seat in the U.S. Senate.
NBC 26 is owned by The E. W. Scripps Company, a 137-year-old local media company that puts journalism first. Our company owns local TV stations in 24 markets, giving our colleagues many chances to grow careers in multiple markets.
To review the full job posting and to express your interest, click here. To learn more about careers at WGBA and Scripps, click here.

News Director, WVNY/WFFF-TV, Burlington, VT:
WFFF (FOX) and WVNY (ABC) in beautiful Burlington, Vermont is looking for our next great news director. If you are passionate about news, want to work for a GM who comes from News and shares your love for this crazy business, apply now online at Nexstar.TV
Yes, we are the home market of Bernie Sanders (with all that means)…and home to great skiing, boating, hiking, biking, beautiful scenery, and weather that is never boring! Burlington has a fun, vibrant artistic community, great restaurants and a strong sense of community.
You will produce 6.5 hours of news daily, a strong community portal website, and commit to all things digital including social media. Come help us grow our audience and enjoy the North Country lifestyle!
We have a talented reporting/producing staff and seasoned anchors. You will watch your product paying close attention to detail. You will praise in public and critique in private to guide the staff to improve. With excellent time management skills, you will multi-task, work within a defined budget and know how to manage up, down and with colleagues in marketing to grow ratings and with sales to grow revenue.
If this sounds exciting and describes you, we would love to talk with you! We work hard, have a positive, upbeat culture, work as a team, pay attention to the details and have a ton of fun!
A degree in journalism, mass communications, or a related field is preferred. Experience as a News Director preferred, producing experience required.
Other News Management Openings:
ASSISTANT NEWS DIRECTOR:
KING-TV, Seattle, WA (listed 3/6/16)
KGW-TV, Portland, OR (listed 3/6/16)
KMBC-TV, Kansas City, MO (relisted 3/27/16)
WXIX-TV, Cincinnati, OH (relisted 3/27/16)
WPTV, West Palm Beach, FL (listed 4/16/16)
WJXT-TV, Jacksonville, FL (relisted 4/2/16)
WVLT-TV, Knoxville, TN (relisted 4/2/16)
KOB-TV, Albuquerque, NM (listed 2/7/16)
WRIC-TV, Richmond, VA (relisted this week)
WVLT-TV, Knoxville, TN (listed 3/6/16)
WCSC-TV, Charleston, SC (listed 2/14/16)
KTIV-TV, Sioux City, IA (relisted 3/13/16)
EXECUTIVE NEWS PRODUCER:
KOMO-TV, Seattle, WA (Digital EP, relisted 3/27/16)
KXTV, Sacramento, CA (PM EP, relisted 3/20/16)
WRTV, Indianapolis, IN (AM EP, listed 4/16/16)
WBNS-TV, Columbus, OH (PM EP, relisted 3/13/16)
WCPO-TV, Cincinnati, OH (two positions, AM EP, Dayside EP, listed 2/28/16)
KOAT-TV, Albuquerque, NM (AM EP, listed 4/2/16)
KOKI-TV, Tulsa, OK (AM EP, listed 4/10/16)
WVLT-TV, Knoxville, TN (listed 4/2/16)
WOWK-TV, Charleston/Huntington, WV (listed 2/28/16)
KGUN-TV, Tucson, AZ (Morning EP, relisted this week)
WAAY-TV, Huntsville, AL (PM EP, relisted this week)
KOAA-TV, Colorado Springs, CO (Dayside EP, relisted 3/27/16)
WJCL-TV, Savannah, GA (relisted 3/20/16)
WTOC-TV, Savannah, GA (listed 3/4/11)
WCTI-TV, New Bern, NC (listed 3/20/16)
WLTZ-TV, Columbus, GA (relisted this week)
KTTC-TV, Rochester, MN (listed 3/4/11)
MANAGING EDITOR:
WHIO-TV, Dayton, OH (relisted this week)
Obituary:
JOHN MAHAFFEY, who wanted a job as a cameraman but…due to a mixup…was hired as an anchor, died Friday at the age of 77 of complications from surgery. He served as News Director for KIII-TV in Corpus Christi before taking an anchor job in Baton Rouge, where he anchored successfully for two different stations. The details on his accidental career are in this obituary.
Names in the News:
It's awards season. The Peabody Awards announced its winners this week. Here's a link to the news category, and congrats to WMAQ-TV in Chicago, WXIA-TV in Atlanta, and WTAE-TV in Pittsburgh on their honors. A few clicks around the Peabody website will lead you to winners in other categories.
RTDNA announced the winners of the Regional Edward R. Murrow awards this week. Here's the news release, which contains a list to the complete list, broken down by region and state.
WDIV-TV in Detroit named two people to management positions on the digital side of things. Details here.
STACEY PATTBERG joins WTNH-TV in New Haven/Hartford, CT, as the nightside executive producer. She's a Connecticut native who's been working as the senior producer for News 12. I'm guessing you did not know that, in 1998, Stacey won the world tap dancing championship…and was featured in a story on WTNH.
And the first KALEE SCOLATTI scholarship was awarded this week to a University of Montana student. The award is named after the late KTMF-KWYB-TV News Director who was a victim of a double murder/suicide last year.
General Manager News:
JIM CARTER, who's been the GM for WESH/WKCF-TV in Orlando since 2008, is retiring after 30 years with Hearst Broadcasting. Details from the Orlando Sentinel.
Here's a move you don't see often. SALLY BROWN, who had been GM of South Bend's WSBT-TV, has been named General Manager of the South Bend Tribune. The move becomes a little less surprising when you learn that the Tribune is owned by Schurz, which owned WSBT until its recent sale to Gray Television.
LAYLA CABALLERO joins Azteca America as GM of the company's Tampa and Miami stations. More from Media Moves.
Our Full List of Open ND Jobs:
Here is my list of stations with open ND jobs, as of Sunday, April 24, 2016.
If you know of any additions/deletions/updates, please email me at: rick@rickgevers.com
WWSB-TV 1477 10th St, Sarasota, FL 34236 (Tampa market)
WXYZ-TV 20777 West 10 Mile Road Southfield, MI 48037
KPNX-TV 200 E Van Buren St, Phoenix, AZ 85004
KCEC-TV 777 Grant St. #110 Denver CO 80203 *
KSL-TV 55 North 300 West Salt Lake City, UT 84110
WCPO-TV 1720 Gilbert Ave, Cincinnati, OH 45202
WKRN-TV 441 Murfreesboro Rd. Nashville TN 37210
WVIT-TV 1422 New Britain Ave. West Hartford CT 06107
KVUE-TV 3201 Steck Ave. Austin, TX 78757
KTUL-TV 3333 S 29th W Ave, Tulsa, OK 74107
WGBA-TV 1391 North Rd, Green Bay, WI 54313 (see ad above!)
WDBJ-TV 2807 Hershberger Road Roanoke, VA 24017
WHEC-TV 191 East Avenue Rochester, NY 14604
WAFF-TV 1414 N Memorial Parkway Huntsville, Al 35801
KFVS-TV 310 Broadway Cape Girardeau MO 63701
WCIA-TV 509 S Neil St. Champaign, IL 61820
WVNY/WFFF 298 Mountain View Dr. Colchester, VT 05446 (see ad above!)
KRNV-TV 1790 Vassar St. Reno, NV 89502
KBOI-TV 140 N 16th St, Boise, ID 83702
WWTV/WWUP 22320 130th Ave, Tustin, MI 49688
KIMA/KEPR-TV 2801 Terrace Heights Dr. Yakima,WA 98901
KIII-TV 5002 S Padre Island Dr. Corpus Christi, TX 78411
KMID/KPEJ-TV 3200 LaForce Boulevard Midland, TX 79711
KAUZ/KSWO-TV 3601 Seymour Highway Wichita Falls, TX 76309
KTIV-TV 3135 Floyd Blvd. Sioux City, IA 51108
KPVI-TV 902 E Sherman St, Pocatello, ID 83201
WTVY-TV 285 N Foster St, Dothan, AL 36303
KYOU-TV 820 W Second St. Ottumwa IA 52501
KQTV 4000 Faraon St. Joseph, MO 64506
* Spanish language station