Greetings:
Our list of open news director jobs drops…a little…to 40, with this week's activity.
FOUR positions were filled, but another TWO opened up. We have paid help wanted ads for FOUR of those 40 jobs, with other ads for management jobs in markets large and small, and a Production Manager ad for an opening in Denver.
We have an obituary for a long-ago Syracuse ND who ran newsrooms at two stations there, as well details about TWO former ND's who've taken management jobs. One heads to Texas, and another leaves the Lone Star state.
Details on these stories and more below.
New News Director Openings:
WXIX-TV, Cincinnati, OH…we first told you last Monday that KEVIN ROACH is leaving this Raycom Media owned FOX affiliate in mid-August. Kevin's been the ND here for the past 2+ years. He's twice been a news director for WDTN-TV in Dayton, has worked for the AP in several different roles, has been an EP for another Cincinnati station, and has a few other stops on his resume, outlined here on his Linkedin page. You can learn more about this opportunity in the paid Help Wanted ad below.
KTXS-TV, Abilene, TX…JASON GOODWIN has left this Bonten Media owned ABC affiliate after more than two years to take a new job in Reno. More on that below.
And while not a new opening, we do have a paid Help Wanted ad below for the opportunity at WSPA-TV in Spartanburg, SC.
Newly Named News Directors:
WAVY-TV, Norfolk, VA…congratulations to MARK KURTZ who's been promoted to News Director for this Media General owned NBC affiliate. He's been the interim ND since JIM GILCHRIEST left for Nashville's WSMV-TV in June after four years as ND here. Mark was the Assistant ND for the past 3 1/2 years, is a former ND for KWES-TV in Midland-Odessa, TX, and worked in Waco and Corpus Christi, TX.
KLEW-TV, Lewiston, ID…ANNA VELASQUEZ returns to Lewiston and KLEW as the news director. I'm told her first job out of college was as a reporter at KLEW (which is part of the Spokane, WA, market.) She most recently has been working in Albuquerque, and in between has worked for two different stations in Bakersfield, CA, and as a bureau reporter for a Seattle station. My records show SCOTT STOVALL had been the ND and early evening anchor here for the past two years. KLEW is owned by Sinclair and is a CBS affiliate.
WACH-TV, Columbia, SC…DARRYL HUGER returns to Columbia as the ND for this Sinclair Broadcasting owned FOX affiliate. We told you a few weeks ago that he was leaving WTVM-TV in Columbus, GA, where he spent 2 1/2 years as ND. Earlier in his career he worked for two different stations in Columbia, and he's also worked in Charleston, SC, and Raleigh. Darryl replaces JERRY GIESLER who left the station last December after just three months on the job.
KRNV-TV, Reno, NV…JASON GOODWIN is the new News Director for this Sinclair owned NBC affiliate. He most recently was the ND for KTXS-TV in Abilene, TX, a job he held for 2+ years when he was promoted from Assistant ND. Jason's also worked in Tulsa, Oklahoma City, Tampa, and New York. At KRNV, he replaces MATT McCONICO who left the station in April after four years as news director.
Paid Help Wanted Ads:

News Director, WXIX-TV, Cincinnati, OH:
WXIX, the Raycom-owned FOX affiliate in Cincinnati, OH (DMA 36) is looking for an aggressive, hands-on news/digital coverage leader who knows how to use every tool available to craft exceptional content.
The successful candidate will be an enthusiastic, skilled communicator who leads in the execution of breaking news and weather coverage and lives the NOW brand on all screens.
Job responsibilities include managing daily news content, constant recruiting and leadership of news staff, budget administration and strategic planning in collaboration with the General Manager and Marketing Manager. Should have at least five years of broadcast television newsroom management experience including time as a News Director and have proven track record of mentoring/coaching a news staff. Would like examples of how the candidate has improved news product at another broadcast television station.
To be considered for this excellent opportunity with Raycom Media, apply online by clicking here and attach your cover letter and resume.
EOE-M/F/D/V

News Director, WSPA-TV, Spartanburg, SC:
WSPA and WYCW, the Media General owned CBS and CW affiliates operating out of Spartanburg, SC (DMA 37) is looking for a winning News Director with experience in hyphenated markets and a strong track record of success in the Digital environment.
The News Director is responsible for 47 hours of local news between the CBS and CW affiliates. Local content is a priority and we are staffed accordingly to deliver on that content promise both on air and on line. We are also uniquely equipped to cover the broad geographic area with a fleet of Live Trucks, Dual Path Satellite Truck, Backpacks, Air 7 and News Bureaus and microwave links strategically positioned across the DMA.
WSPA's next News Director must be able to execute Media General's "Three Screen' strategy and have an entrepreneurial approach to growing that audience. They will understand how to motivate the next generation of news viewers to rely on our products as a daily resource for their information.
Prior news management experience and a strong background in producing and story-telling, mentoring and growing talent and winning in a metered market are necessary requirements.
Spartanburg is right in the middle of the Upstate area less than 30 minutes from Greenville, SC and less than an hour from Asheville, NC. Located just hours from historic areas like Myrtle Beach and Charleston, SC, Savannah and Atlanta, GA Spartanburg is the "Hub City" of South Carolina.
To apply for this position with Media General click here.
No phone calls please. EOE/M/F/D/V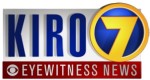 Manager of Coverage and Content, KIRO-TV, Seattle, WA:
KIRO 7 is looking for someone with a great passion and understanding for news across all platforms to be its first Manager of Coverage and Content. This person will join a team that dominates breaking news coverage and in-depth story coverage. This person will be responsible for how viewers see KIRO journalism, whether it be digital, social or TV. This individual will make value decision and determine which stories should be placed on which platform. The Manager of Coverage and Content is also responsible for the content of each story and how it is portrayed and will be accountable for mobilizing resources to execute the story. S/he will manage the enrichment of the story to provide the best viewer experience whether it is on digital, social or TV.
They will work closely with our Executive Producer of Digital, our Managing Editor, and our broadcast EPs to manage great coverage through an awesome team of KIRO 7 journalists making sure that all coverage is in-line with the KIRO 7 brand. S/He should lead the clear and rapid communication of all stories, large and small. The person will manage directly a team of Assignment Editors providing daily direction and support, and provide indirect oversight to a team of Digital Content Producers partnering with the Executive Producer of Digital to manage workflow, content distribution and coverage planning. The person will oversee communication and organization logistics working directly with assignment editors, reporters, photographers, producers, managers, and others to cover the news of the day.
Click here to apply:

Assistant News Director, KION-TV, Salinas, CA:
KION-TV, the CBS affiliate in Monterey, CA is seeking an aggressive, highly motivated Assistant News Director to supervise day-to-day operations of the news department. The ideal candidate should be able to lead by example, have a talent for enterprising stories and a passion for breaking news. The Assistant News Director will contribute story ideas daily and have excellent copy editing skills.
This position supervises and directs producers and reporters, copy edits scripts, participates in both daily and long range planning to match resources to planned coverage, in addition to coordinating breaking news coverage including program interrupts, bulletin crawls and website coverage. Position also completes other duties and tasks in support of the News Department mission and business operations.
A minimum of 5 years broadcast journalism experience required. A degree in journalism, mass communications or equivalent experience is required. You will need to have excellent verbal and written communications skills and strong attention to detail. The ability to stay calm under pressure and handle stress is a must. Must be a good team leader, proficient in multi-tasking and have a flexible schedule. Must have good computer skills and have experience in management and supervisory positions.
Successful candidate must pass a drug test and background check.
Please send resumes to:
KION News Channel 5
Attn: Deb Monroe
1550 Moffett Street
Salinas, CA 93905
Email: Debra.Monroe@kionrightnow.com
Please note referral source (tell 'em you saw it here!).
News Channel 5 is an Equal Opportunity Employer.

Director of Production and Creative Operations, Rocky Mt. PBS, Denver, CO:
One of the nation's most cutting-edge public media companies is expanding its team. Rocky Mountain Public Broadcasting, based in Denver, serves the Rocky Mountain region as a PBS and NPR affiliate.
We are seeking an experienced television production manager to oversee the internal production of video content.
Successful candidates will have demonstrated academic success with a bachelor's degree (or exceptional relevant job experience), at least five years' experience in television production, and at least three years' experience in management related to production. Spanish language is a plus.
The director will:
· Hire, train and supervise production personnel.
· Oversee annual production budget and recommend the acquisition and/or replacement of production equipment, software, services and systems.
· Lead continuous process improvement and quality control of production and creative operations.
· Support production of content, including series and documentaries, news packages, promotional messages, pledge breaks, underwriting spots, community events, and other productions.
PROCEDURE FOR APPLICATION:
Submit the following items via email to hr@rmpbs.org and please put "Director of Production/Creative Ops" in the subject line.
1. A cover letter detailing how the applicant's qualifications fit the company's needs and stating how you found out about this opening.
2. A résumé detailing education, training, salary history, and employment experience.
3. Names, addresses, and phone numbers of at least three professional references with a thorough knowledge of the applicant's professional experience and achievements
4. Salary requirements.
Position will be posted at www.rmpbs.org/jobs until filled.
No phone calls please.

News Director, KULR-TV, Billings, MT:
KULR-TV is seeking an experienced, dynamic, engaging and creative leader to be our next News Director. This position is based in beautiful Billings, Montana, close to Yellowstone Nat'l Park and the Beartooth Mountains. Cowles Montana Media continues to invest in people and technology to build this station into Montana's premiere news leader.
The News Director will be responsible for budgets, training, hiring, talent contracts, strategic planning, and the station's digital news content. Candidates should be engaged in building and developing a highly skilled, passionate and empowered newsroom staff. As our leader of leaders, you should also possess superior news judgment and a deep understanding of social media and its relationship to local news.
If this sounds like you, and you're ready to earn your news director stripe or looking for a higher quality of life, please send resume and cover letter to Doug Miles, Station Manager at doug.miles@cowlesmontana.com or to 2045 Overland Ave., Billings, MT 59102.

News Director, WBBJ-TV, Jackson, TN:
WBBJ/ABC & CBS, in Jackson Tennessee, is seeking a News Director to lead the 7 Eyewitness News team. WBBJ is the only local news station between Memphis and Nashville, Paducah KY and Tupelo MS, covering local news in West Tennessee, Southern Kentucky and Northern Mississippi.
The WBBJ News Director is responsible for managing a staff of 50+ news editorial and production staff, crafting plans for sweeps and special coverage as well as recruiting, hiring and training the 7 Eyewitness News staff. Candidates must have a degree in broadcast journalism or related field and at least five years experience in television news. News management experience is preferred.
Our successful candidate must be able to identify with the needs of West Tennessee viewers and create and execute an effective strategy as well as posses journalistic integrity and a strong work ethic.
For consideration, send your resume and references to:
Mark Brooks
VP/General Manager
WBBJ/ABC & CBS
346 Muse St.
Jackson Tennessee 38301
Email: mabrooks@wbbjtv.com
Email is preferred.
Other News Management Openings:
ASSISTANT NEWS DIRECTOR:
WGCL-TV, Atlanta, GA (listed 6/14/15)
KMGH-TV, Denver, CO (listed 6/7/15)
KSTU-TV, Salt Lake City, UT (listed 7/5/15)
KOAT-TV, Albuquerque, NM (relisted 6/14/15)
WTVG-TV, Toledo, OH (listed 7/19/15)
WCYB-TV, Tri-Cities, TN (listed 6/7/15)
WKBN-TV, Youngstown, OH (listed 7/19/15)
KION-TV, Salinas, CA (new listing this week, see ad above!)
KRCR-TV, Redding, CA (relisted 6/21/15)
EXECUTIVE NEWS PRODUCER:
WFXT-TV, Boston, MA (2 jobs, Inv/Spec. Proj. & newscast EP, relisted 7/11/15)
KDVR/KWGN-TV, Denver, CO (listed 6/21/15)
KOVR-TV, Sacramento, CA (PM EP, relisted 7/19/15)
KGTV, San Diego, CA (Dayside EP, listed 7/5/15)
KSWB-TV, San Diego, CA (PM EP, relisted 6/14/15)
KSTU-TV, Salt Lake City, UT (Dayside EP, relisted 6/14/15)
WDJT-TV, Milwaukee, WI (listed 7/11/15)
WIAT-TV, Birmingham, AL (relisted 6/28/15)
WJAR-TV, Providence, RI (relisted 7/11/15)
KFSN-TV, Fresno, CA (AM EP, listed 6/28/15)
WMTW-TV, Portland, ME (AM EP, relisted 7/26/15)
KOAA-TV, Colorado Springs, CO (AM EP, listed 7/5/15)
WVLA/WGMB-TV, Baton Rouge, LA (listed 6/14/15)
WTVM-TV, Columbus, GA (listed 7/5/15)
ASSIGNMENT MANAGER:
WGCL-TV, Atlanta, GA (relisted 6/14/15)
WPBF-TV, W. Palm Beach, FL (relisted 7/11/15)
NEWS OPERATIONS MANAGER:
KPRC-TV, Houston, TX (listed 6/28/15)
Obituary:
ANDY BRIGHAM died Friday, July 24, at the age of 76. Andy was in San Diego for his granddaughter's wedding when he died suddenly. He was a news director for two Syracuse stations in the 70's and 80's but was perhaps best known in that market for his investigative reporting skills. He later went to New Orleans as the Assistant ND for WDSU-TV, where he was hired by LARRY PRICE…they'd worked together in Syracuse. (Many of you know Larry, now with the Associated Press.) He shared this remembrance of his friend and colleague.
Situations Wanted:
We offer a free situations wanted ad to news managers who are looking for a new opportunity. If you'd like to state your case to a well targeted audience, email me an item (max. 150 words). You may include a link to a website, an email address, and a photo. You must include your name. I'll run it for one week. I don't represent or endorse those listed, but merely trying to help.
Names in the News…and other things:
Two former News Directors landed news management jobs this week: one left Texas, the other moved there.
Headed to Texas is former WTOL-TV (Toledo) News Director CJ HOYT who's been named Managing Editor for CBS's KTVT-TV in Dallas. His wife's family lives in Texas. Also at KTVT, LAURIE PASSMAN joins this o-and-o as the Assistant News Director. She most recently has been at KTVK-TV in Phoenix, and is a former ND in Albuquerque.
Longtime Beaumont (KFDM-TV) News Director DAVID LOWELL returns to Springfield, MO, to become the Executive Producer for KSPR-TV. David went to high school in Springfield, and later worked in Columbia, MO, and Oklahoma City, in addition to two stints in Beaumont.
ADAM WILHELM joins WOFL-TV, the FOX o-and-o in Orlando as Senior Weekend Producer. He's been an EP at WPEC-TV in West Palm Beach. Adam's also worked in Milwaukee, Atlanta, Cincinnati, Louisville, and Miami.
General Manager News:
ARIKA ZINK heads east, the result of a promotion by Nexstar Broadcasting. She'll be the new GM of the company's WFXR/WWCW-TV in Roanoke, VA. She's been the GM of Nexstar's WEHT-TV in Evansville, IN.
And CHRIS PRUITT returns to Texas as GM of KWKT/KYLE-TV in Waco. He's been the GM of KMVT/KSVT-TV in Twin Falls, ID.
Our Full List of Open ND Jobs:
Here is my list of stations with open ND jobs, as of Sunday, August 2, 2015.
If you know of any additions/deletions/updates, please email me at: rick@rickgevers.com
KCBS-TV 4200 Radford Ave. Los Angeles CA 91604
KWHY-TV 4975 W. Pico Blvd Los Angeles,CA 90019 *
KYW-TV 1555 Hamilton St. Philadelphia PA 19130
KXAS-TV 4805 Amon Carter Blvd. Fort Worth TX 76155
WTSP-TV 11450 Gandy Boulevard St. Petersburg FL 33702
Northwest Cable News, 333 Dexter Avenue N. Seattle, WA 98109
KCEC-TV 777 Grant St. #110 Denver CO 80203 *
WKMG-TV 4466 N. John Young Parkway Orlando, FL 32804
WTVD-TV 411 Liberty St. Durham NC 27701
WKRC-TV 1906 Highland Ave. Cincinnati OH 45219
WXIX-TV 635 W. Seventh St. Cincinnati OH 45203 (see ad above!)
WSPA-TV 250 International Drive Spartanburg SC 29303 (see ad above!)
KTNV-TV 3355 S. Valley View Blvd. Las Vegas NV 89102
KLAS-TV 3228 Channel 8 Drive Las Vegas 89109
KOAT-TV 3801 Carlisle Boulevard NE Albuquerque NM 87107
WKBW-TV 7 Broadcast Plaza Buffalo NY 14202
KVEO-TV 394 North Expressway Brownsville TX 78521
WBRZ-TV 1650 Highland Rd. Baton Rouge LA 70802
WHBF-TV 231 18th St. Rock Island IL 61201
WFIE-TV 1115 Mount Auburn Rd. Evansville IN 47720
WCTV 1801 Halstead Blvd. Tallahassee FL 32309
KYTX-TV 2211 ESE Loop 323 Tyler TX 75701
WFFT-TV 3707 Hillegas Rd. Ft. Wayne IN 46807
WGXA-TV 599 Martin Luther King Blvd. Macon GA 31201
KIMA/KEPR-TV 2801 Terrace Heights Dr. Yakima,WA 98901
WRBL-TV 1350 13th Ave. Columbus GA 31901
WTVM-TV 1909 Wynnton Road Columbus GA 31906
KTVL-TV 1440 Rossanley Dr. Medford OR 97501
KWES-TV P.O. Box 60150 Midland, TX 79711
WVNS-TV 141 Old Cline Road Ghent WV 25843
KTXS-TV 4420 North Clack St. Abilene, TX 79603
KTMF/KWYB-TV 2200 Stephens Ave. Missoula, MT 59801
KULR-TV 2045 Overland Ave. Billings, MT 59108 (see ad above)
WDHN-TV 5274 E. State Highway 52 East Dothan AL 36376
WBBJ-TV 346 Muse Street, Jackson, TN 38301 (see ad above!)
WHSV-TV 50 North Main St. Harrisonburg, VA 22802
KGNS-TV 120 W. Delmar Blvd. Laredo TX 78045
KMVT/KSVT-TV 1100 Blue Lakes Blvd. North Twin Falls, ID 83301
KTVH-TV 100 W. Lyndale Ave. Suite A Helena MT 59601
WBUP/WBKP-TV 1705 Ash Street Ishpeming MI 49849
* Spanish language station