Tuesday, August 2, 2016 UPDATE:
Greetings:
Gee, it didn't take long to fill the vacant news director's job at KCTV, the Meredith owned CBS station in Kansas City.
The new news director is SCOTT LEVY, who's been the ND for WIVB-TV in Buffalo for not quite two years.
Here's what The Buffalo News' TV reporter had to say about his tenure and his departure.
This is Scott's fourth ND job in less than four years. He spent a year at WETM-TV in Elmira, NY before Nexstar promoted him to WTAJ-TV in Altoona, PA. After a year there he jumped to Buffalo.
He's also worked for News 12 Bronx/Brooklyn, and in Dallas, Memphis, Oklahoma City (two stations) and Tulsa.
Scott replaces ED KOSOWSKI who left the station last Friday after not quite two years as ND there.
I look forward to seeing some of you at the NABJ/NAHJ conference in Washington beginning tomorrow!
regards,
Rick Gevers
**** ***** ****
Greetings:
Quite a busy week leading into the NABJ/NAHJ conference in Washington, with FOUR newly named news directors, and FOUR new ND openings.  That brings our count of open ND jobs to 26.
TWO of those open positions are among our FOUR Paid Help Wanted ads.
And we have a lot of information in our Names in the News section, including big changes in two medium Midwest markets and links to THREE articles from different publications that I hope you'll find interesting.
And speaking of NABJ/NAHJ, (as I did above) I hope to see many of you there.
The rest of this week's news is below.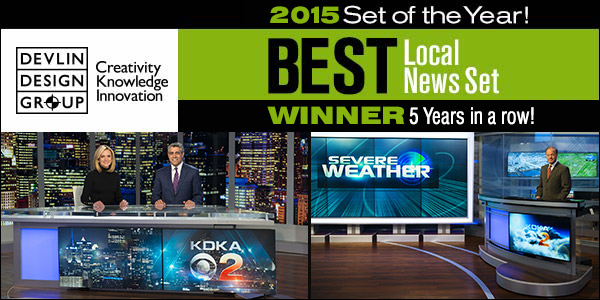 New News Director Openings:
WFXT-TV, Boston, MA…in one of several UPDATES this week we told you that  LEE ROSENTHAL would be leaving this Cox owned Fox affilaite.  Lee first joined Cox in April, 2013, as ND of KTVU-TV in Oakland/San Francisco, and made the move to Boston in October, 2014, when Cox and Fox swapped stations in several markets.  Here's the note he sent to the staff:
Hi everyone.  In case you weren't able to join us for the announcement in studio B, we've decided it's time for a change, and I will be leaving the station. I just wanted to thank everyone, in all departments, for all of their great work and support of our incredible news department. It's been an amazing experience to work with such a talented team, and I have no doubt the station is well positioned for great success. Please stay in touch, and I wish you nothing but the best! Lee
Lee spent four years as ND of WXIN-TV in Indianapolis, and also worked in Tampa, Columbus, OH,  Knoxville and Binghamton.
KCTV, Kansas City, MO…we also reported this changed in a mid-week UPDATE.  After not quite two years as ND here, ED KOSOWSKI has left this CBS affiliate owned by Meredith.  Ed told me he'd let me know when his next position can be announced. He spent the three years before Kansas City as ND for KDVR/KWGN-TV in Denver. He's also been a news director in San Francisco and Boston, has worked in Miami and Washington, as well as for CNBC where he spent almost six years as an EP.
KAKW-TV, Austin, TX…this Univision station has a listing for news director on its website.  We told you last month that MIGUEL GAYTAN left to take an ND job at the Telemundo station in Phoenix.
WCHS/WLBZ-TV, Portland, ME/Bangor, ME…MIKE REDDING is leaving this Tegna owned operation for another.  As you'll read below, he's going to be the next ND for KVUE-TV in Austin, TX.  Mike was ND here for three years.
Newly Named News Directors:
WTAE-TV, Pittsburgh, PA…investigative reporter turned news manager JIM PARSONS has been promoted to news director at this Hearst/ABC affiliate.  Jim's been the Assistant ND here for three years.  He first joined WTAE in 1998 as an investigative reporter and later moved into management.  The station posted this story on its website.  Jim's also worked in Indianapolis, Buffalo, and Rochester, NY.  He replaces JUSTIN ANTONIOTTI who was promoted to GM for Hearst's WPTZ/WNNE-TV in Plattsburgh, NY/Burlington, VT.
KVUE-TV, Austin, TX…we told you above that MIKE REDDING is headed south to this Tegna owned ABC affiliate as ND after three years for Tegna stations in Maine.  Mike actually began his career as an award winning reporter in Springfield, MO, and Charlotte.  He moved into management in Roanoke and then Greensboro before going to Maine. KVUE's announcement is here.  Mike replaces FRANK VOLPICELLA who accepted the Tegna buyout earlier this year after 16 years as ND.  Frank's now ND for WGCL-TV in Atlanta.
WFFF/WVNY-TV, Burlington, VT…MARK ROSEN has been named the ND for this Nexstar operation.  He's spent the last working in a variety of roles in Augusta, GA as explained on his Linkedin page.  Nexstar owns WFFF (FOX) and WVNY (ABC) is operated by Nexstar via a JSA with Mission Broadcasting.  Mark replaces JOLENE GREENE who left the stations in June to devote her full attention to a nutrition store she owns with her husband.
KVRR-TV, Fargo, ND…JOE RADSKE returns to the ND chair at this Red River Broadcasting Fox affiliate.  Joe's been working as the EP for WISC-TV in Madison, WI.  He's a former ND in Madison, Milwaukee, and Omaha and has also worked in Minneapolis.  At KVRR, he replaces LEZLIE JOHNSON who left to take an Assignment Editor position for WTMJ-TV in Milwaukee.
Paid Help Wanted Ads:

News Director, KRDO-TV, Colorado Springs, CO:
KRDO, NewsChannel 13, in beautiful Colorado Springs, Colorado, located on the Front Range of the Colorado Rockies, is looking for a News Director.
Job Description:
The News Director is responsible for the overall supervision and development of the News Department staff, providing direction in story selection, story-telling and coverage. We are looking for someone with the ability to manage, coach, critique and motivate the news team to make our news programs the best and first choice for local news, information, weather and sports in our market. Experience with brand building, news research and managing the station's news website is a plus.
The successful candidate will lead, manage, hire, train, supervise and motivate News department personnel. They should be experienced in preparing operating budgets and be prepared to be involved in News department capital planning. Any candidate must have excellent news judgment, be thoroughly versed in digital and social media have a passion for breaking news and strong organizational and leadership skills.
Required Qualifications:
Applicants must have a 4 year degree in Journalism, Broadcasting or related field, previous experience as a newsroom supervisor, excellent time management skills, effective communication skills, an ability to work in a high stress, fast paced environment with multiple daily deadlines, good organizational skills, and excellent news judgment.
When applying for this position, please note your referral source and send resumes to:
News Channel 13
Attn: Human Resources
399 S. 8th Street
Colorado Springs, CO. 80905
Telephone (719) 632-1515
Fax (719) 575-6327
Email: personnel@krdo.com
Successful candidate must pass a drug test and background check.
News Channel 13 is an Equal Opportunity Employer.
Posting Closes: When position is filled.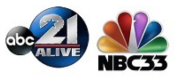 News Director, WPTA-TV, Ft. Wayne, IN:
WPTA-TV, has just opened an extraordinary opportunity for a news director in Fort Wayne, IN.  This position will oversee both ABC and NBC news products in the market.  We're expanding staff and news offerings.  The facility is currently undergoing a major expansion.  Just for news, we're adding over 7,500 square feet, new studios, two new sets, new graphics and new control rooms.  The technological advancements to deliver a powerful news product here is about to be astounding.
Cool tools aside, and far more importantly, we're looking for a major player able to rapidly grow our content, execution and news products into real deal, award winning journalism.  Simply spoken, we're seeking excellence.
A minimum of 5 years television news management experience and a college degree in broadcast journalism preferred.
If you've got the chops, are a hands on leader, a teacher, and are looking for an unprecedented opportunity, this one is for you.
Contact:
Merry Ewing
General Manager
WPTA TV – WISE TV
mewing@21alive.com
WPTA-TV provides a competitive compensation and benefits plan. WPTA-TV is an Equal Opportunity Employer. WTPA is part of the QMI Broadcast Group, a family owned company with 16 stations (ABC, NBC, FOX, CW) in 8 states. Throughout QMI, positions are available for candidates with all levels of experience and the advancement you are seeking.
Visit www.CareersAtQuincy.com for links to all stations and opportunities.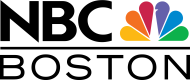 Executive Producer,NBC Boston:
NBCU is launching an NBC Owned Station in Boston, adding to NECN and Telemundo Boston to become an even stronger news organization in the Boston market! Kenny Plotnik, VP of News, is one of the most experienced news leaders in the  country. Become a part of history and join the NBC Boston Team!
The Executive Producer is responsible for overall on-air editorial content.
Job Duties:
*  The Executive Producer is responsible for overall editorial content
*  The Executive Producer will manage Show Producers and Writers creating content for all platforms.
*  The Executive Producer will assist in the recruitment and professional development of Show Producers and Writers.
*  Responsible for the creative presentation of the day's news, and the overall look of the newscasts
*  Ability to "produce-up" big story coverage and own the day's top story or stories
*  Collaborate with other newsroom managers, and all divisions of NBC News for special events planning as well as day-to-day coverage.
*  Will work with all facets of the organization, including production, IT and engineering and the newsroom as a whole to
ensure the most accurate, relevant and compelling local coverage.
*  Responsible for tracking coverage related costs and ensuring fiscal responsibility in the news division.
Please apply online here!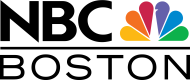 Managing Editor NBC Boston:
NBCU is launching an NBC Owned Station in Boston, adding to NECN and Telemundo Boston to become an even stronger news organization in the Boston market!  Kenny Plotnik, VP of News, is one of the most experienced news leaders in the country. Become a part of history and join the NBC Boston Team!
The Managing Editor helps craft and execute the strategic vision for all of our news operations including the new NBC Boston and NECN. The successful candidate will oversee daily news gathering, planning, budgeting and execution, and possess a keen understanding of news cycles for broadcast and digital platforms as well as an exceptional level of news judgment. The ME leads our news teams while seeking new tactical strategies to simplify operations. They inspire and instill confidence in the staff, and foster teamwork and collaboration. The Managing Editor is responsible for keeping their hands on the pulse of the Boston and New England community.
Please apply online here!
Other News Management Openings:
ASSISTANT NEWS DIRECTOR:
KMBC-TV, Kansas City, MO (relisted 6/5/16)
WJXT-TV, Jacksonville, FL (relisted 6/12/16)
WVLT-TV, Knoxville, TN (relisted 6/12/16)
WFIE-TV, Evansville, IN (listed 7/24/16)
KEZI-TV, Eugene, OR (listed 6/12/16)
EXECUTIVE PRODUCER:
NBC Boston (new opening this week, see ad above!)
WAGA-TV, Atlanta, GA (AM EP, listed 6/26/16)
WFLA-TV, Tampa, FL (AM EP, listed 7/4/11)
KMGH-TV, Denver, CO (listed 6/19/16)
WEWS-TV, Cleveland, OH (Dayside EP, relisted 6/19/16)
KPTV, Portland, OR (listed 7/10/16)
WRTV, Indianapolis, IN (AM EP, listed 6/19/16)
WBNS-TV, Columbus, OH (listing modified 6/12/16)
KCTV, Kansas City, MO (PM EP, listed 7/4/11)
WCPO-TV, Cincinnati, OH (AM EP, relisted 6/19/16)
KOAT-TV, Albuquerque, NM (PM EP, listing revised 6/12/16)
KOB-TV, Albuquerque, NM (listed 7/24/16)
WINK-TV, Ft. Myers, FL (listed 6/12/16)
WVLT-TV, Knoxville, TN (relisted 6/12/16)
WOWK-TV, Charleston/Huntington, WV (relisted 7/10/16)
WAAY-TV, Huntsville, AL (PM EP, relisted 7/10/16)
WCTI-TV, New Bern, NC (relisted 7/17/16)
KIVI-TV, Boise, ID (AM EP, listed 6/19/16)
MANAGING EDITOR:
NBC Boston (new opening this week, see ad above!)
Obituary:
Graveside services for former University of Missouri Journalism Proessor and one time CBS News Correspondent W. DAVID DUGAN will be held August 8 at St. Bonaventure Cemetery in Allegany, NY. We told you last week that Dave collapsed and died at daughter's Kansas City home. He was 85. More details about a remarkable life in this obituary.
A memorial service will be held in Columbia, MO, on Saturday, October 29th.
Names in the News:
Lots of big changes in two medium Midwest markets, involving affiliate changes and station control. Details about the moves in Peoria are here, while the changes in South Bend are explained in this article.
Veteran newsman GEOFF ROTH has landed as the Director of Content Development for KTSF-TV, an Asian independent TV station in San Francisco. Geoff tells me he'll be developing new broadcast programming for the station as well as working on their digital and social media platforms. His lengthy resume is here on his Linkedin page.
Two time news director turned talent agent CATHY YOUNKIN has made another career turn. Her Linkedin page reflects that she's now a funeral director and embalmer apprentice for a suburban Washington, DC, funeral home. Cathy's a former news director in West Palm Beach, Kalamazoo/Grand Rapids, and Syracuse. She's also worked in for two stations in Cleveland.
I found several articles this week that I thought were interesting. I hope you agree.
The Columbia Journalism Review looks at WCPO-TV in Cincinnati and what the magazine describes at its experiment with a full-fledged local digital news operation.
The Buffalo News interviews former WGRZ-TV news director JEFF WOODWARD about his surprising decision to leave his job for a PR position at his alma mater.
And The Indianapolis Business Journal reports that WTHR-TV will spend more than a million dollars to send six staffers to the Rio Olympics, and how the station believes the expenditure pays off.
Finally, veteran broadcaster MICHAEL FIORILE has been named Chairman of the Board of the Dispatch Printing Co. which owns WTHR-TV in Indianapolis and WBNS-TV in Columbus. OH. More in this article.
Our Full List of Open ND Jobs:
Here is my list of stations with open ND jobs, as of Sunday, July 31, 2016:
KTTV/KCOP-TV 1999 S. Bundy Dr. Los Angeles CA 90025
KNTV 2450 N 1st St, San Jose, CA 95131
WFXT-TV 25 Fox Drive Dedham MA 02027
KRIV-TV 4261 Southwest Fwy, Houston, TX 77027
KMOV-TV One Memorial Drive St. Louis MO 630102
KCTV 4500 Shawnee Mission Pkwy. Fairway KS 66205
WCPO-TV 1720 Gilbert Ave, Cincinnati, OH 45202
KAKW-TV 2233 W North Loop Blvd. Austin, TX 78756
WHP-TV 3300 N 6th St, Harrisburg, PA 17110
WGRZ-TV 259 Delaware Ave. Buffalo, NY 14202
WKEF/WRGT-TV 2245 Corporate Pl, Miamisburg, OH 45342
WSET-TV 2320 Langhorne Rd. Lynchburg VA 24501
WHEC-TV 191 East Avenue Rochester, NY 14604
WCHS/WLBZ-TV One Congress Square Portland, ME 04101
WAND-TV 904 South Side Drive Decatur, IL 62521
KRDO-TV 399 S. 8th St. Colorado Springs, CO 80905 (see ad above!)
KRNV-TV 1790 Vassar St. Reno, NV 89502
WPTA/WISE-TV 3401 Butler Rd, Fort Wayne, IN 46808 (see ad above!)
WWTV/WWUP 22320 130th Ave, Tustin, MI 49688

KIMA/KEPR-TV 2801 Terrace Heights Dr. Yakima,WA 98901
KSNT-TV 6835 NW HWY 24. Topeka, KS 66618
KARD/KTVE-TV 200 Pavilion Road W. Monroe, LA 71292
KRCG-TV 10188 Old Highway 54 North. New Bloomfield, MO 65063
KMID/KPEJ-TV 3200 LaForce Boulevard Midland, TX 79711
KPLC-TV 320 Division St. Lake Charles LA 70601
KYOU-TV 820 W Second St. Ottumwa IA 52501
* Spanish language station