Thursday August 25, 2016 UPDATE #2:
Earlier today we brought you news of a news director change in Dallas, market #5. (See below for an update on that move.)
Tonight's report covers a promotion to news director in San Francisco, market #6.
Congratulations to STEPHANIE ADROUNY who was promoted to VP/News for KNTV, the NBC o-and-o in San Jose/San Francisco late today. It appears to be a popular move: I'm told the staff broke out in spontaneous applause when it was announced.
Here's the note from GM RICHARD CERUSSI to the staff.
Stephanie has been the Assistant ND for this NBC o-and-o for the past two years. She spent the eight years before that as the Assistant ND for KGO-TV in San Francisco, where her GM…for at least some of that time…was VALARI STAAB, now president of the NBC owned stations group.
At KNTV, she replaces JONATHAN MITCHELL who left the station in July after 6 1/2 years as news director.
One update on today's earlier report of MIKE GARBER's departure from Dallas' KTVT-TV. Dallas media blogger ED BARK has filed this report which identifies some possible reasons behind that move.
More on both these moves in our full newsletter later this week.
Thursday, August 25, 2016 UPDATE:
A surprise today from Dallas/Ft. Worth, where KTVT-TV News Director MIKE GARBER has resigned.
Mike's been news director for this CBS o-and-o since July 2014. He's also been an ND in West Palm Beach, Jacksonville, FL, and Columbia, SC. Mike began his career as a sports producer for stations in Tampa and San Francisco.
His Linkedin page has the full story.
I'll try to have more on this story in our full newsletter later this week.
regards,
Rick Gevers
Monday, August 22, 2016 UPDATE:
Two developments to report this afternoon, both here in Indiana.
Former news director turned general manager LES VANN, who lead WISH-TV in Indianapolis through a transition from CBS to a CW affiliate, is leaving that Media General-soon-to-be-Nexstar station to take a GM job at another station which will be revealed soon.
Les has been GM at WISH since the fall of 2014, and has also run stations in Savannah, GA, Cincinnati, Syracuse, Ashville, NC, Cedar Rapids, and Champaign, IL. He began his career in Springfield, IL, starting as an intern and rising to ND. More on his website.
And former WDSU-TV (New Orleans) News Director JONATHAN SHELLEY has landed as the next ND for WPTA-TV, the ABC/NBC duopoly in Ft. Wayne, IN. Here's the news release. Jonathan spent almost nine years as ND for WDSU before leaving last March, and six years as the Assistant ND for another Hearst station, KOCO-TV in Oklahoma City. He's also worked in Las Vegas, Milwaukee, and Ft. Myers.
He replaces ALAN WAGMEISTER who left the station earlier this month, shortly after new owner Quincy Media took over the station.
More in our full report later this week.
regards,
Rick Gevers
**** ***** ****
Greetings:
I'm pleased to tell you America's General Managers have come off the golf course (save your emails, it's a joke!) and been busy this week, filling FIVE open news director jobs, while just ONE position opened up. That drops our count of open ND jobs to a lower-than-it's-been-in-a-while 20.
ONE of those open ND jobs is featured among our SEVEN paid help wanted ads this week.
TWO retirements of longtime broadcasters lead our Names in the News segment, along with a former ND running for office and some management moves in Jacksonville.
And we have an obituary for a former local newsman turned CNN producer who died too young while on vacation.
All that and more below.

New News Director Openings:
WPXI-TV, Pittsburgh, PA…we told you on Wednesday that MIKE OLIVER was leaving this Cox owned NBC affiliate to return to Boston as ND for the company's FOX affiliate there. WFXT-TV.  Mike was ND here for 3+ years and worked here for eleven years.  More on his new gig below.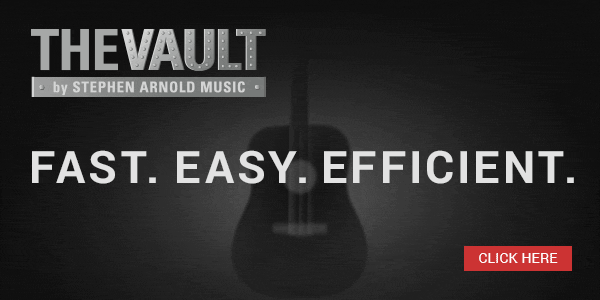 Newly Named News Directors:
WFXT-TV, Boston, MA…MIKE OLIVEIRA returns to his native Boston as ND for Cox's FOX affiliate. He's been the ND for another Cox station, WPXI-TV in Pittsburgh for 3 1/2 years. Mike's worked for WPXI since 2005, worked for another Boston station before that, and also worked in Syracuse where he went to college. Mike replaces LEE ROSENTHAL who left the station last month after almost two years as ND.
KMOV-TV, St. Louis, MO…you already know from our mid-week UPDATE that SCOTT DIENER has been named ND for the Meredith owned CBS affiliate. Here's the station's news release. Scott's been working on a variety of projects since leaving KCBS-TV in Los Angeles in June, 2015, after five years as ND. He's also run newsrooms in Dallas, San Jose/San Francisco, Phoenix, Cincinnati, and Louisville, and worked in Minneapolis, Raleigh, Knoxville, TN, and Columbia, MO. At KMOV, he replaces BRIAN THOUVENOT who left the station earlier this summer after two years as ND and six years at the station.
WLNE-TV, Providence, RI…KELLY JOHNSTON returns to this ABC affiliate as its next news director. More here. She began in 1999 in production, moved to news in 2005, eventually become Senior Producer before leaving in 2013 to spend time with her family. She replaces NIC MOYE who left earlier this month after three years as ND, apparently for a job in Oregon, about which I have no details. (Anyone? Anyone? Buehler?) WLNE is owned by Citadel.
KRCG-TV, Jefferson City, MO…MATT JOHNSON makes the short drive down Highway 63 to become ND for this Sinclair Broadcasting owned CBS affiliate. He's been the Content Manager for KOMU-TV in Columbia, MO, for the past 3+ years, and has held a number of other jobs both in and out of TV. At KRCG, he replaces JULIE MORAVCHIK who left the station in June after about 15 months to become ND for WGBA-TV in her native Wisconsin.
WABG/WXVT/WNBD/EABG-TV, Greenwood, MS…GAVIN MALISKA is now GM and News Director for this Cala Broadcast Partners owned cluster of stations. Gavin tells me that WABG (ABC), WXVT (CBS), WNBD (NBC) and EABG (Fox), serve the Mississippi (and a little bit of Arkansas) Delta. Gavin's been an ND in Macon, GA, Missoula, MT, Orlando, Indianapolis, and Panama City, and worked for FOX o-and-o's in Chicago and Detroit.
Paid Help Wanted Ads:

News Director, WIVB-TV, Buffalo, NY:
Do you think working in TV news is more exciting than ever? Do you wake-up "jazzed" because you are creating the future of electronic journalism? Does planning coverage on multiple platforms get your creative juices flowing? If your answer to all the above is a big, fat, YES! then News 4 Buffalo may be the place for you.
We're looking for a News Director to be a partner with our tremendous staff of journalists. If you love investigative journalism, you'll do plenty of that here; if you're passionate about covering some of the wildest weather anywhere, we've got that too and if guiding a team of award-winning pros is right up your alley, then WIVB News 4 is right where you belong.
We're not looking for the same old thing. We want a person who's not afraid to shake it up and spends part of each day looking for that next "big thing." We have all the tools you'll need, and the mix of seasoned journalists and fresh, new talent that make coming to work fun.
If this feels like your dream job, then tell us about yourself . . . and why you belong at News 4 Buffalo!
Education/Experience: Bachelors Degree in Communications, TV/film or the equivalent. At least 5 years experience in television or radio broadcast/production is required.
To learn more about the duties and responsibilities, and to apply, click here.
EOE/MINORITIES/FEMALES/VETERANS/DISABLED

Assistant News Director, KEZI-TV, Eugene, OR:
KEZI 9 – ABC in Eugene, Oregon – the jewel of Oregon's Willamette Valley in the stunning Pacific Northwest, has an immediate opening for an Assistant News Director.
Eugene is one hour from the majestic Pacific Ocean, one hour from stunning mountains and skiing, ninety minutes from the booming fun city of Portland, and home of the Willamette and McKenzie Rivers. Recreation, hiking, fishing, biking, thriving arts, clean air, low humidity. Who says you can't have it all?
Eugene is also home to the University of Oregon Ducks and is known as Track Town USA, with historic Hayward Field, the home of Steve Prefontaine, and the birth place of NIKE.
KEZI is a member of the Heartland Media family – a dynamic and growing company with stations across the country. Besides KEZI, Heartland also has other west coast stations in Medford, OR and Chico, CA – offering three contiguous markets that can share content and resources.
We are a Live, Local, Late Breaking newsroom of dedicated professionals, and are looking for an experienced news leader to join our team. We want someone who can execute a strategy, mentor reporters and producers, utilize strong news judgment, and win every day on all platforms. We want someone with experience and a passion for news.
If that is you, let's talk. Click here for details.

Senior Executive Producer, WINK-TV, Ft. Myers, FL:
The WINK Senior Executive Producer will oversee the development and training of producers and Executive Producers at Southwest Florida's leading news operation. WINK is looking for a leader capable of teaching and mentoring producers, as well as developing Executive Producers. Passion is important for this role, but more important is a sense of purpose.  The top candidate will be someone who demonstrates the ability to lead and teach. Creativity, strong news judgment, superb writing skills and excellent showcasing and production skills are a must.
The Sr. EP oversees all activities that go into the creation of the on-air product, which includes Executive Producers, Producers and Associate Producers. Integrating social media into the newscasts is an emerging growth area in which the Sr. EP must embrace and lead. The Sr. EP is the chief advocate for the practical execution of research strategies designed to meet audience expectations. This senior leadership position will help lead a team of experienced journalists that produce 65 hours of local news a week.
Qualifications:
Degree in broadcast journalism, preferred.
Practical experience as an Executive Producer of television news programs.
High production and journalism standards.
Excellent management, mentoring and teaching skills.
Must pass a pre-employment screening.
Send resume to:
Tom Doerr
News Director
WINK News
2824 Palm Beach Boulevard
Fort Myers, Florida 33916

Executive Producer, WAAY-TV, Huntsville, AL:
Looking for that first News Director job?
Want to be a News Director, but don't have the title yet?   Frustrated that you can't get interviews for that first ND job?
I've got a deal for you.  Come to WAAY-TV in Huntsville, AL as the Executive Producer and we'll train you to be a News Director.
There may be an opportunity to move into the News Director job here in the near future.  If that doesn't happen, I will personally work to get you the ND job you want somewhere else.
The people I've trained have gone on to be NDs in Washington DC, Atlanta, San Diego, Portland, Orlando, Columbus, Spokane, New York, Monterey, Tampa, Pittsburgh, Miami, Dallas, and many more.
Email me today.  Let's talk.

Executive Producer, WCNC, Charlotte, NC:
Are you all about social and new media? Do you like change? And does "risk" mean "potential" in your vocabulary? Be part of a news team that's changing, growing and serving our community in the process. WCNC-TV, the TEGNA-owned NBC affiliate in Charlotte, NC is experiencing an exciting time in its newsroom and has an opening for a dynamic, creative Morning Executive Producer.
The Morning Executive Producer is a strong leader with major, breaking news experience, strong editorial judgment, newscast producing expertise and fully understands the needs of our audience across all our platforms. This position requires solid decision making skills, the ability to work well in a dynamic newsroom environment, social media experience and leadership in the digital content areas and skilled at infusing the mission of "Looking Out For You" into all newscasts.
A major metropolitan with a home town feel, Charlotte is great for professionals and families alike. Charlotte has it all – dine with an amazing view at Fahrenheit, Sunday night football up close and personal with the Carolina Panthers, scientific exhibits for the family at Discovery Place, concerts at Time Warner Arena and much more! Just a drive away experience the mountains in the fall and beaches in the summer. Charlotte is the place you want to call home!
If you are looking for a fast-paced atmosphere to thrive and develop in a city full of excitement – WCNC-TV and Charlotte is the place to be!
Please apply here!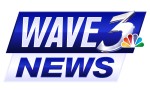 Nightside Executive Producer, WAVE-TV, Louisville, KY:
WAVE 3 News, the NBC affiliate in Louisville, KY, is looking for a strong leader to be our next Nightside Executive Producer.
The person we hire will share our vision of quality journalism that matters, and will be able to deliver it in a high-energy newscast from which viewers can't turn away. We have an experienced team of producers committed to their craft, we have a brand new set and top notch graphics, and we have momentum in the ratings and within our newsroom. What we need is a leader who can build on those strengths and take our production quality to an even higher level.
Louisville is a dynamic city where something amazing is always happening, and we do those events bigger than anyone. From major breaking stories, to community celebrations, to The Greatest Two Minutes in Sports, our Executive Producer will lead that coverage. He or she will also mentor, coach, and challenge producers, and have a key "seat at the table" when it comes to overall newsroom direction.
You must have at least 3 years of experience producing newscasts – preferably in a large or medium market – to be considered. Some supervisory experience is helpful, and knowledge of digital platforms is a must. You will also need to submit examples of recent newscasts you've produced, and be able to demonstrate how you've helped other producers make their newscasts better.
Our legacy is being Kentucky and Indiana's first television station.
Our commitment is to always be Kentucky and Indiana's best television station. If you want to be part of that commitment, complete online application by clicking here and attaching your resume with link to your most recent work.
No phone calls please. EOE-M/F/D/V

Producers, KDVR/KWGN-TV, Denver, CO:
HOT SHOT PRODUCERS NEEDED IN THE CITY NAMED BEST PLACE TO LIVE!
If you are an experienced, aggressive, and competitive newscast producer and a passionate journalist to boot – we have opportunities for you to join our team AND live and work in one of the most desirable cities in the country.
KDVR/KWGN is Tribune Media's duopoly in Denver – producing 14 hours of TV news every weekday with several more hours on weekends.
Interested?
Then we want to hear from you. But please don't waste your time, or ours, if you don't fit the description above – AND if you don't possess excellent news judgment, top-of-the-line writing and communication skills, and contemporary production techniques. Five years of producing experience and a college degree are preferred.
Qualified candidates are urged to apply immediately at: www.tribunemediacareers.com JOB ID 2016-44641.
Other News Management Openings:
ASSISTANT NEWS DIRECTOR:
KXAS-TV, Ft. Worth/Dallas, TX (listed 8/14/16)
WTAE-TV, Pittsburgh, PA (listed 8/14/16)
KMBC-TV, Kansas City, MO (relisted 8/7/16)
WJXT-TV, Jacksonville, FL (relisted this week)
WVLT-TV, Knoxville, TN (relisted 6/12/16)
WFIE-TV, Evansville, IN (listed 7/24/16)
KEZI-TV, Eugene, OR (relisted this week, see ad above!)
KTXS-TV, Abilene, TX (new listing this week)
EXECUCTIVE PRODUCER:
KXAS-TV, Ft. Worth/Dallas, TX (listed 8/14/16)
NBC Boston (listed 7/31/16)
WAGA-TV, Atlanta, GA (AM EP, listed 6/26/16)
WFLA-TV, Tampa, FL (AM EP, listed 7/4/11)
KMGH-TV, Denver, CO (relisted 8/14/16)
WEWS-TV, Cleveland, OH (Dayside EP, relisted 8/14/16)
WBTV, Charlotte, NC (listed 8/7/16)
WCNC-TV, Charlotte, NC (AM EP, listed 8/14/16, see ad above!)
KPTV, Portland, OR (listed 7/10/16)
WRTV, Indianapolis, IN (AM EP, relisted 8/14/16)
WBNS-TV, Columbus, OH (listing modified 6/12/16)
KCTV, Kansas City, MO (PM EP, listed 7/4/11)
WCPO-TV, Cincinnati, OH (AM EP, relisted 8/14/16)
KOAT-TV, Albuquerque, NM (PM EP, listing revised 6/12/16)
WFOX/WJAX-TV, Jacksonville, FL (AM EP, new listing this week)
WAVE-TV, Louisville, KY (listed 8/14/16, see ad above!)
KOB-TV, Albuquerque, NM (listed 7/24/16)
WINK-TV, Ft. Myers, FL (Senior EP, listing revised this week, see ad above!)
WVLT-TV, Knoxville, TN (relisted 6/12/16)
WOWK-TV, Charleston/Huntington, WV (relisted 7/10/16)
WAAY-TV, Huntsville, AL (PM EP, relisted this week, see ad above!)
WCTI-TV, New Bern, NC (relisted 7/17/16)
KIVI-TV, Boise, ID (AM EP, relisted 8/14/16)
WTXL-TV, Tallahassee, FL (new listing this week)
MANAGING EDITOR:
NBC Boston (listed 7/31/16)
Obituary:
CNN producer 
MATT NULL
, who also worked in a variety of local markets and for FOX News, died last week at the age of 34 while on vacation in Barcelona.  I have not seen a cause of death listed.  Matt started as a reporter in tiny Kirksville, MO.  More 
in this obit
.
Names in the News:
Two retirements of longtime newsmen this week:
Longtime cable news executive STEVE PAULUS is retiring at the end of the month as Senior Vice President, News & Local Programming at Time Warner Cable. He was one of the founder's of TWC's NY 1 in New York. More in this New York Daily News article and more information about his career via his Linkedin profile.
And in Pittsburgh, JEFF WEISSBART is retiring Friday after 34 years at CBS's KDKA-TV. Here's part of the note he sent me:
Over the past 34 years I have held a variety of positions, starting out as an Assignment Editor, then Assignment Manager, Managing Editor, Assistant News Director, News Director and for the past 14 years, Operations Manager. Before my time at KDKA, I spent 4 years working at KQV NewsRadio in Pittsburgh. What does the future hold?Well this fall will include many trips to the Golf Course. Starting next year my wife and I plan on touring many of our National Parks.
Friends can wish him well via an email to: jweissbart@kdka.com
Some management moves in Jacksonville, FL, to tell you about. At Cox Media's WFOX/WJAX-TV, PASCALE HEAD has been named Managing Editor, and Morning EP JERRY GOODMAN replaces her as Senior Executive Producer.
One-time Medford, OR, News Director JOHN DARLING is running for the state senate.
General Manager Moves:
TOM CANEDO returns to Atlanta as GM for CBS's CW affiliate there, WUPA-TV. He'd been the GM at WUPA before the company transferred him to Detroit four years ago to oversee the CBS duopoly there, WWJ/WKBD-TV.
Our Full List of Open ND Jobs:
Here is my list of stations with open ND jobs, as of Sunday, August 21, 2016:
If you know of any additions/deletions/updates, please email me at: rick@rickgevers.com
KTTV/KCOP-TV 1999 S. Bundy Dr. Los Angeles CA 90025
KNTV 2450 N 1st St, San Jose, CA 95131
KRIV-TV 4261 Southwest Fwy, Houston, TX 77027
WPXI-TV 4145 Evergreen Road Pittsburgh PA 15214
WCPO-TV 1720 Gilbert Ave, Cincinnati, OH 45202
KAKW-TV 2233 W North Loop Blvd. Austin, TX 78756
WGRZ-TV 259 Delaware Ave. Buffalo, NY 14202
WIVB-TV, 2077 Elmwood Ave. Buffalo, NY 14207 (see ad above!)
WKEF/WRGT-TV 2245 Corporate Pl, Miamisburg, OH 45342
WSET-TV 2320 Langhorne Rd. Lynchburg VA 24501
WCSH/WLBZ-TV One Congress Square Portland, ME 04101
WAND-TV 904 South Side Drive Decatur, IL 62521
KRDO-TV 399 S. 8th St. Colorado Springs, CO 80905
WPTA/WISE-TV 3401 Butler Rd, Fort Wayne, IN 46808
WWTV/WWUP 22320 130th Ave, Tustin, MI 49688
KIMA/KEPR-TV 2801 Terrace Heights Dr. Yakima,WA 98901
KARD/KTVE-TV 200 Pavilion Road W. Monroe, LA 71292
KMID/KPEJ-TV 3200 LaForce Boulevard Midland, TX 79711
KPLC-TV 320 Division St. Lake Charles LA 70601
KYOU-TV 820 W Second St. Ottumwa IA 52501
* Spanish language station