Tuesday, May 31, 2016 UPDATE:
Greetings:
A news director change in a top ten market tops today's UPDATE.
The changes come at Meredith's WGCL-TV in Atlanta, where LARRY PERRET and Executive Producer LEESA DILLON are leaving.
Former KVUE-TV (Austin, TX) News Director FRANK VOLPICELLA will join the station in mid July as news director. Frank spent the last 15 years as news director for KVUE before taking the Tegna buyout in April. He's worked in Atlanta before, has been an ND in Huntsville and Lexington, and has worked in Tampa and Jacksonville, FL.
Here's the note from General Manager MARK PIMENTEL (himself a former news director) announcing and explaining the changes.
UPDATED 5/31/16 @ 6:20 PM:  The local newspaper is now reporting the change with some background on the station's ND history.
Larry's been the ND for this CBS affiliate since the fall of 2014. He's worked in a number of markets over the years, and also spent time with Magid as a consultant. His Linkedin page tells the full story.
One other note. Our initial report in our most recent newsletter on JENNIFER HARDY's move to WWSB-TV in Sarasota from WAAY-TV in Huntsville. contained inaccuracies as to the stations' ownership. The stations are in the process of being sold by current owner Calkins Media to several buyers, one of which is Raycom.
We'll have all the latest news in our full newsletter later this week.
**** ***** ****
Greetings:
Our delayed by the Memorial Day holiday edition of the newsletter pays tribute above to this year's Indianapolis 500 winner, Californian ALEXANDER ROSSI.
Fun 500 fact:
On Sunday, one in every 1,000 people in America was at the
Indianapolis Motor Speedway.
On to our normal business.
TWO News Director openings to tell you about, with ONE open job filled by a veteran news director. These moves increase our list of open ND jobs to 26.
TWO of those jobs are among our FOUR Paid Help Wanted Ads this week.
We have an obituary for a long-ago RTDNA treasurer, a handful of news managers on the move, and one Indy 500 social note with a photo.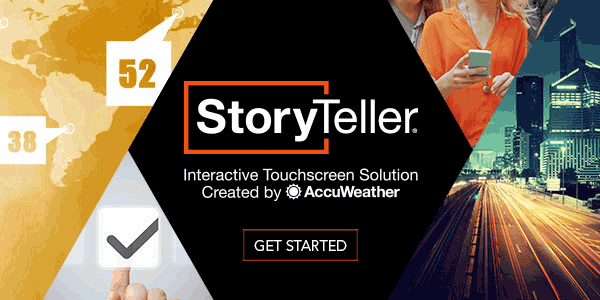 New News Directors Openings:
KXTV, Sacramento, CA…we told you earlier this week that JEROME PARRA is leaving this Tegna owned ABC affiliate after four years as ND. Here's the note he sent to his staff announcing his departure. Jerome began his career at KXTV as a writer and assignment editor in 1990. He later went on to become the ND at a station in Flagstaff, and worked on the assignment desk at a Phoenix station before becoming the Assistant News Director at sister Tegna station KPNX-TV in Phoenix.
WAAY-TV, Huntsville, AL…JENNIFER HARDY is leaving one Calkins Media station for another. You'll read more below about her move to WWSB-TV in Sarasota, FL. Jennifer spent just over two years as ND for this ABC affiliate.
And please note the paid help wanted ad below for the open news director job at WHEC-TV in Rochester, NY.
Newly Named News Directors:
WWSB-TV, Sarasota, FL…as noted above, JENNIFER HARDY will be the new news director for this Calkins Media owned ABC affiliate. Here's the note from the GM. She's coming from the ND job at sister station WAAY-TV in Huntsville, also an ABC affiliate. Jennifer was ND there for two years, has been an ND in Reno, and has worked in Las Vegas (two stations), Tucson, Spokane, Memphis, Tulsa, and for another Reno station. At WWSB, she replaces STEVE SABATO who's been named Director of Development and Community Engagement at the station after four years as ND.  One note: Calkins has announced it's selling its three stations: the deal awaits FCC approval.
Paid Help Wanted Ads:

News Director, WHEC-TV, Rochester, NY:
WHEC-TV (News10NBC), Rochester, NY a Hubbard Broadcasting station, is seeking a dynamic News Director who is a strong leader with a clear vision and the ability to communicate that vision to the staff. You must be passionate, realizing we make a HUGE difference every day in our community, and you must have a strong desire to teach, lead and learn with our award winning News Team.
Our TEAM has won many awards including several regional Murrow awards and a national Murrow Award over the past several years. We have built a team that is driven by excellence in journalism across all platforms.
We produce 5 hours of news each weekday and quarterly hour-long specials tackling issues which are vital to the welfare of our community. We are an advocate for the community and we look to hold those that abuse their powers accountable. We have a top notch digital team that has consistently ranked #1 in viewer engagement due to the strong story-telling we produce every day.
Our culture is one of service; service to our community and to one-another. You should know how to listen, learn, assess challenges and opportunities, collaborate to find solutions, and implement change. You should be open to finding new solutions and taking risks. You must be good with multitasking and prioritization in order to meet deadlines. On our side, we will work very hard as a station and company to help you grow as a person and news professional.
To view the detailed posting and apply, click here:
No phone calls please. EOE


Talent Acquisition Lead, E.W. Scripps, Cincinnati, OH:
Are you passionate about TV and digital news media and enjoy recruiting great talent? The E. W. Scripps Company has a new role, Talent Acquisition Lead, to help us recruit top talent for our local television stations and manage a small team of talent acquisition partners. This position is located in Cincinnati, OH.
Responsibilities:
Management:
Oversee the day-to-day of a small team of TA partners
Work with the talent acquisition director on development opportunities for the team
Responsible for performance reviews
Talent acquisition partner:
provide full-cycle recruiting for key positions
advertise broadly to source qualified candidates
ensure each applicant's progression through the selection process is documented in the applicant tracking system
communicate with managers, HRBPs and employees regularly to establish rapport, gauge morale, and source new candidate leads and employee referrals
deliver metrics related to key performance indicators and interpret the story they tell
attend industry conferences to recruit key talent and network
perform other special projects as assigned
The E.W. Scripps Company (NYSE: SSP) serves audiences and businesses through a growing portfolio of television, radio and digital media brands. Scripps is one of the nation's largest independent TV station owners, with 33 television stations in 24 markets and 34 radio stations in eight markets. Scripps also runs an expanding collection of local and national digital journalism and information businesses. Founded in 1878, Scripps has held for decades to the motto, "Give light and the people will find their own way."
If interested, please apply via scripps.com (#11495) or connect with Karen Hite at Karen.hite@scripps.com

News Director, WWTV/WWUP/WFQX-TV, Cadillac/Traverse City, MI:
Northern Michigan's News Leader is currently looking for a dynamic person to oversee our newsroom.
9 & 10 News and Fox 32 produce nearly 8 hours of television news a day and are committed to success on all broadcasting platforms.
We are looking for a News Director who has thrived in a leadership role, knows the importance of good story telling and has at least 6 years of television news experience.
If you are a creative mind and interested in living and working in one of the most beautiful areas of the country, email your resume to General Manager Kevin Dunaway: kevindunaway@9and10news.com

Executive Producer, WEEK-TV, Peoria, IL:
WEEK is seeking a take charge, second in command leader to help guide us to a future that goes well beyond traditional broadcast news. WEEK is a hugely dominant news organization just months away from major advancements.
This senior management position, functioning as the literal hub of our news organization, will serve as the primary editorial decision maker for our TV, web, mobile and social networking platforms.
With the intention of being a continuous local news source with an ever immediate deadline mentality, this position will directly oversee and be in nearly constant contact with all involved in our news gathering processes, will weigh the full editorial possibility of every story, and make immediate decisions on how it will be disseminated on the appropriate platforms.
Looking for better choices? You can ride a dinosaur to extinction or join us on the thrill ride of evolution in progress.
For your chance at a ticket, send your cover letter, resume and sample of your latest work to: Greg Schieferstein, WEEK-TV News Director gregs@week.com
WEEK is part of Quincy Media, a family owned company operating 19 stations doing news. Throughout Quincy, positions are available for candidates with all levels of experience and the advancement you are seeking. Quincy is an equal opportunities employer. Visit www.careersatquincy.com for links to all stations and opportunities.
Quincy and its subsidiaries do not discriminate in the sale of advertising in any medium (broadcast, print, or interactive), and will accept no advertising which is placed with an intent to discriminate on the basis of race or ethnicity.
Other News Management Openings:
ASSISTANT NEWS DIRECTOR:
KING-TV, Seattle, WA (relisted 5/15/16)
KGW-TV, Portland, OR (relisted 5/15/16)
KMBC-TV, Kansas City, MO (relisted 3/27/16)
WPTV, West Palm Beach, FL (listed 4/16/16)
WJXT-TV, Jacksonville, FL (relisted 4/2/16)
WVLT-TV, Knoxville, TN (relisted 5/8/16)
KOB-TV, Albuquerque, NM (relisted 5/15/16)
WRIC-TV, Richmond, VA (relisted 4/24/16)
EXECUTIVE NEWS PRODUCER:
KIRO-TV, Seattle, WA (AM EP, listed 5/1/16)
KOMO-TV, Seattle, WA (Digital EP, relisted 3/27/16)
KXTV, Sacramento, CA (PM EP, relisted 5/22/16)
WRTV, Indianapolis, IN (AM EP, listed 4/16/16)
WBNS-TV, Columbus, OH (2 jobs, Dayside & Spec. Proj., listing modified 5/15/16)
WCPO-TV, Cincinnati, OH (AM EP, listing revised this week)
KOAT-TV, Albuquerque, NM (AM EP, listed 4/2/16)
KOKI-TV, Tulsa, OK (AM EP, listed 4/10/16)
WVLT-TV, Knoxville, TN (listed 4/2/16)
WOWK-TV, Charleston/Huntington, WV (relisted 5/1/16)
WAAY-TV, Huntsville, AL (PM EP, relisted 5/8/16)
KOAA-TV, Colorado Springs, CO (Dayside EP, relisted 3/27/16)
WJCL-TV, Savannah, GA (relisted 5/22/16)
WCTI-TV, New Bern, NC (relisted 5/22/16)
WEEK-TV, Peoria, IL (listed 5/22/16, see ad above!)
KTTC-TV, Rochester, MN (5/15/16)
MANAGING EDITOR:
KPRC-TV, Houston, TX (listed 5/8/16)
WHIO-TV, Dayton, OH (relisted 4/24/16)
Obituary:
PHIL MUELLER, a longtime RTDNA treasurer, died May 18th at the age of 72 after a five year battle with colon cancer. Phil spent much of his career in radio, with some TV, before owning radio stations. Learn more about his career in this obituary.
Names in the News:
KOMO-TV in Seattle reached into the print ranks to fill its Digital Executive producer opening. SCOTT SUNDE had worked for the Seattle Post-Intelligencer before moving to that ABC affiliate.
MOLLY MIOSSI returns to her hometown of Cincinnati as the Dayside Executive Producer for WCPO-TV. She's been working for WBBM-TV in Chicago.
ROB HUBLER heads to West Palm Beach as the Assistant News Director for WPEC-TV there. He's been the Interim ND/Managing Editor at News 13 in Orlando. Rob's a former news director in Albany, NY, and has also worked for another Orlando station as well as Atlanta, Miami, and Charlotte.
Media Moves shares news of two promotions at Univision.
And one more Indy 500 note. There are a good number of racing fans among the news ranks, and a few of us got together for dinner the night before the race. The proverbial good time was had by all (photo below). And there were at least two other news directors among the record crowd of 350,000.
General Manager News:
I'm not aware of any GM changes this week.
Our Full List of Open ND Jobs:
Here is my list of stations with open ND jobs, as of Monday, May 30, 2016.
If you know of any additions/deletions/updates, please email me at: rick@rickgevers.com
KRIV-TV 4261 Southwest Fwy, Houston, TX 77027
KPNX-TV 200 E Van Buren St, Phoenix, AZ 85004
KTAZ-TV 4625 S 33rd Pl, Phoenix, AZ 85040 **
WXYZ-TV 20777 West 10 Mile Road Southfield, MI 48037
KXTV 400 Broadway Sacramento, CA 95818
WISH-TV 1950 N. Meridian St. Indianapolis IN 46202
WCPO-TV 1720 Gilbert Ave, Cincinnati, OH 45202
KVUE-TV 3201 Steck Ave. Austin, TX 78757
WGBA-TV 1391 North Rd, Green Bay, WI 54313
WDBJ-TV 2807 Hershberger Road Roanoke, VA 24017
WHEC-TV 191 East Avenue Rochester, NY 14604 (see ad above!)
WAAY-TV 1000 Monte Sano Blvd SE, Huntsville, AL 35801
KFVS-TV 310 Broadway Cape Girardeau MO 63701
WCIA-TV 509 S Neil St. Champaign, IL 61820
WVNY/WFFF 298 Mountain View Dr. Colchester, VT 05446
KRNV-TV 1790 Vassar St. Reno, NV 89502
KBOI-TV 140 N 16th St, Boise, ID 83702
WWTV/WWUP 22320 130th Ave, Tustin, MI 49688 (see ad above!)
KIMA/KEPR-TV 2801 Terrace Heights Dr. Yakima,WA 98901
KIII-TV 5002 S Padre Island Dr. Corpus Christi, TX 78411
KMID/KPEJ-TV 3200 LaForce Boulevard Midland, TX 79711
KAUZ/KSWO-TV 3601 Seymour Highway Wichita Falls, TX 76309
KPVI-TV 902 E Sherman St, Pocatello, ID 83201
WTVY-TV 285 N Foster St, Dothan, AL 36303
KYOU-TV 820 W Second St. Ottumwa IA 52501
KQTV 4000 Faraon St. Joseph, MO 64506
* Spanish language station