Wednesday, July 1, 2015 UPDATE:
A veteran newswoman moves back to the city where she attended high school (and began her career) and, now, gets her first news director's job.
KELLY FRANK has been named Director of News and Digital Content for Dispatch Broadcasting's WBNS-TV in Columbus, OH. That's the CBS affiliate there.
Kelly is currently Senior Managing Editor, Broadcast, Digital, & Social at WGCL-TV in Atlanta, a job she began last December. She previously spent four years at CNN, and has also worked in Washington, Phoenix, Milwaukee, and at WCMH-TV in Columbus, where she began her career as a producer.
More on her career background…and her ties to Columbus (which include all-state honors!) in this memo to the staff from WBNS GM JOHN CARDENAS, himself a former WBNS news director.
More on this in our full report later this week.
regards,
Rick Gevers
**** ***** ****
Greetings:
It was nice to see a few old friends and meet a few for the first time this week in Las Vegas at the ProMax convention. If I missed you, hopefully we'll connect down the road.
There are TWO new ND openings in this week's report, and TWO ND jobs filled, so our count of ND openings remains at a higher-than-it's been 35.
One of those open ND jobs is among the FOUR paid help wanted ads this week, including a new blind box ND ad…the first of those we've had in a while. And we have a new ad for a News Operations Manager job in a top 15 market.
We have the entire list of National Edward R. Morrow Award winners in our Names in the News segment, along with the retirement of a longtime Seattle news manager and some other management moves. And there's a taker for our Situations Wanted section who's offering his services if you need an interim ND.
All that and more below.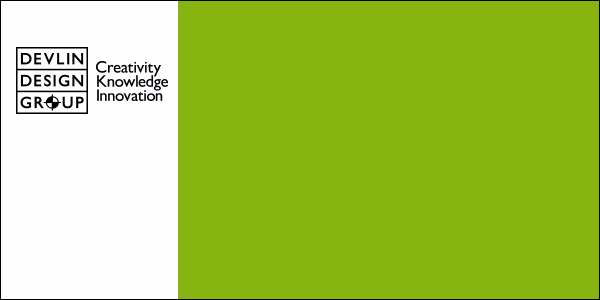 New News Director Openings:
KCBS-TV, Los Angeles, CA…we were the first to tell you on Wednesday that SCOTT DIENER was leaving this CBS o-and-o after five years as news director. Here's the note he sent to his staff, and here's his (now deleted) bio from the station website. Scott first joined CBS as the Assistant ND at KTVT-TV in Dallas, and was later promoted to ND there. He's also been an ND in San Francisco, Phoenix, Cincinnati and Louisville, and has worked in Minneapolis and Columbia, MO. His departure leaves CBS with openings at two o-and-o's in the top four markets (KYW-TV in Philadelphia being the other).
WSPA-TV, Spartanburg, SC…KAREN KELLY has left this Media General owned CBS affiliate after almost three years as ND. She first joined the station in 1998 as a producer, was promoted that same year to EP, and then to Managing Editor in 2002. She became ND in October, 2012, when DAN CATES left to become a GM. Karen has also worked in Springfield, MO, and for another station in Spartanburg.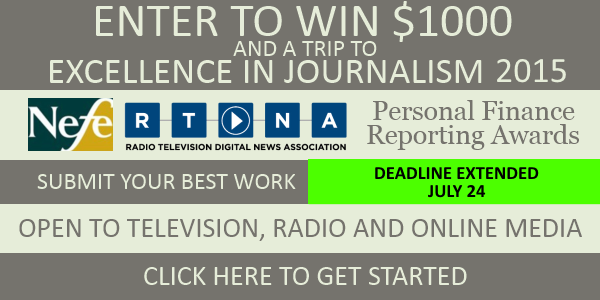 Newly Named News Directors:
WNJU-TV, New York, NY…KAREN MENDEZ will be the next ND for this Telemundo owned station. Here's the official news release from NBC.  She's been the ND for another Telemundo owned station, KXTX-TV in Dallas for the last year, and earlier was ND for WFDC-TV, the Univision station in Washington, DC. At WNJU-TV, she replaces JOSE MORALES who resigned earlier this month after five years as news director.
KMIZ-TV, Columbia, MO…CURTIS HANCOCK returns to Central Missouri and this ABC affiliate as a first time news director. He worked as an anchor/reporter here in the late 90's while working on a master's of journalism from the University of Missouri. He's been working as an EP in Tulsa, and has also worked in Springfield, MO, and San Antonio, in addition to an earlier time in Tulsa. He replaces another CURTIS, CURTIS VARNS, who's been promoted to GM for this News Press & Gazette owned station.
Paid Help Wanted Ads:
Blind Box News Director Ad, Top 50 market:
News Director in a beautiful Western Top 50 market.
Seeking a News Director to lead an experienced and success driven team.
We are a dominant station, nationally recognized, award-winning, and part of a major broadcasting group. We are seeking a dynamic visionary leader that is be able to foster a culture of enterprise reporting and produce compelling and distinctive content on all platforms. Must demonstrate a passion for the product with strong oversight and consistent communication and feedback.
We are searching for a strong leader who has experience demonstrating qualities such as:
Working with other department heads to establish and reach goals
Developing your staff through critiques, training and mentoring
Researching new trends and technological advances in news gathering and distribution
Developing and adhering to budgets
Exemplary oral and written communications skills
Quality drives our success and we are eager to have a proven leader join us and lead us on this quest. We are looking for long term players who love the quality of the West and it's healthy lifestyles.
Minimum of 7 years' experience in news management and proven track record in enterprising content and ratings success.
Please include your news philosophy along with your resume and cover letter when applying via email to: news6222015@gmail.com

News Operations Manager, KRPC-TV, Houston, TX:
KPRC TV Channel 2, the Graham Media Group owned – NBC affiliate in Houston, Texas is looking for an individual who thrives in a fast-paced environment with daily deadlines and changing priorities. The News Operations Manager is responsible for ensuring the superior quality of KPRC2 News video, audio and digital presentation. This individual is the technology guru of the newsroom, constantly correcting, evaluating and implementing digital newsgathering solutions.
Responsibilities:
-Provide strategic, logistical planning, and insight to upcoming events, special programs and/or elements to be included in news coverage.
-Lead, develop, and coordinate electronic and digital news gathering operations: video gathering, editing, remote broadcasts, microwave, SNG trucks and field shop maintenance.
-Provide technical guidance, training, and leadership for editorial and newsgathering personnel, including photographers, editors and others as assigned.
-Ensure necessary equipment is in place and in working order to support assigned employees.
-Oversee staffing and supervisory duties, including hiring, performance management, scheduling, and evaluation of photographers and editors.
-Mentor and develop news employees' technology skills, especially in the use of digital and wireless tools.
-Work with News Director and Engineering Department to plan and manage the TV News operating and capital budgets. -Plan, supervise, and track operational expenditures.
-Budget, plan, and manage large remote broadcasts including breaking news and special events.
-Responsible for maintaining station disaster recovery procedures for News team.
To apply please send resume via email: rlavelle@kprc.com or mail to:
Rhonda LaVelle
News Director
KPRC-TV
8181 Southwest Freeway
Houston TX 77074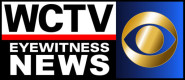 News Director, WCTV, Tallahassee, FL:
WCTV, the market's dominant news station in Tallahassee, Florida is looking for a News Director to lead our award winning news team.
All candidates should have a degree in broadcast journalism or a related field and at least seven years of experience in a commercial television newsroom. News management experience is preferred to lead a staff of almost forty news professionals. Extensive knowledge of multi-platform content generation and delivery is crucial.
This highly organized individual creates and implements long range plans and sweeps strategies. The ideal candidate knows the importance of continual teaching and training and is passionate about local news.
Tallahassee is the state capital of Florida and home to Florida State University and Florida Agricultural and Mechanical University.
If you qualify, please email your resume to HR@wctv.tv or mail to:
WCTV Human Resources
1801 Halstead Boulevard
Tallahassee FL 32309
Must have clean driving record and drug screening required for employment.
Gray Television participates in E-Verify and is an Equal Opportunity Employer.

Executive Producer, KDVR/KWGN-TV, Denver, CO:
KDVR/KWGN-TV in Denver is looking for our next rock star Executive Producer to oversee the 3½ hours of news we produce on-air weekday evenings (5pm/9pm/10pm on KDVR and 7pm on KWGN).
We are looking for a strong leader who is aggressively competitive and creative, and who can help us continue to shake up the Denver market.
Our Executive Producers are responsible for managing all aspects of newscast content and play a vital role in our strategic plan to grow ratings and improve our on-air product in addition to digital platforms. Must have solid news judgment, be able to meet daily deadlines, work well under pressure, generate story and coverage ideas on a daily and long-term basis, manage a team of producers, and work with a large, diverse staff in a professional manner to ensure our content meets standards for editorial and technical integrity.
Excellent communication skills are required, as is prior management and major market producing experience.
Please apply by clicking here.
Other News Management Openings:
ASSISTANT NEWS DIRECTOR:
WGCL-TV, Atlanta, GA (listed 6/14/15)
KMGH-TV, Denver, CO (listed 6/7/15)
WTNH-TV, Hartford/New Haven, CT (listed 5/10/15)
KSTU-TV, Salt Lake City, UT (listed 6/21/15)
WDJT-TV, Milwaukee, WI (listed 5/10/15)
KOAT-TV, Albuquerque, NM (relisted 6/14/15)
WCYB-TV, Tri-Cities, TN (listed 6/7/15)
KRCR-TV, Redding, CA (relisted 6/21/15)
EXECUTIVE NEWS PRODUCER:
WCAU-TV, Philadelphia, PA (relisted 5/24/15)
KNTV, San Jose/San Francisco, CA (AM EP, listed 5/30/15)
WFXT-TV, Boston, MA (2 jobs, Inv/Spec. Proj. & newscast EP, revised 5/3/15)
KDVR/KWGN-TV, Denver, CO (listed 6/21/15, see ad above!)
KOVR-TV, Sacramento, CA (PM EP, relisted 5/17/15)
KSWB-TV, San Diego, CA (PM EP, relisted 6/14/15)
KSHB-TV, Kansas City, MO (PM EP, listed 5/3/15)
KSTU-TV, Salt Lake City, UT (Dayside EP, relisted 6/14/15)
WIAT-TV, Birmingham, AL (relisted this week)
KFSN-TV, Fresno, CA (AM EP, new listing this week)
WMTW-TV, Portland, ME (AM EP, relisted 5/24/15)
WVLA/WGMB-TV, Baton Rouge, LA (listed 6/14/15)
ASSIGNMENT MANAGER:
WGCL-TV, Atlanta, GA (relisted 6/14/15)
WPBF-TV, W. Palm Beach, FL (listed 5/10/15)
NEWS OPERATIONS MANAGER:
KPRC-TV, Houston, TX (new listing this week, see ad above!)
WCAU-TV, Philadelphia, PA: (relisted 5/24/15)
Situations Wanted:
We offer a free situations wanted ad to news managers who are looking for a new opportunity. If you'd like to state your case to a well targeted audience, email me an item (max. 150 words). You may include a link to a website, an email address, and a photo. You must include your name. I'll run it for one week. I don't represent or endorse those listed, but merely trying to help.
This week, meet JOHN SHELBY:
Looking for an interim news director while the search is on for a permanent replacement?
John Shelby, former news director and 23 year broadcast news veteran, will run your newsroom in every capacity while a methodical and comprehensive search for a permanent replacement is underway.
John's experience has taken him from Washington State to New York State. He has worked in small and large market television stations including: WBBM-TV in Chicago, KTVI-TV in St. Louis, WBNS-TV in Columbus and WKBW-TV in Buffalo. John quickly adapts to a particular market. If consultant driven strategies are in place, John will work with the news team and other department heads to meet those objectives and goals. If requested, John helps in the search for a permanent replacement.
John enjoys working with journalists at every experience level. While on site, he will mentor, develop and coach.
If interested in John's services, email him at johnwshelby@gmail.com. LinkedIn profile here
Names in the News…and other things:
Congratulations to KING-TV (Seattle/NBC/Gannett) and KETV (Omaha/ABC/Hearst) who were honored with Overall Excellence Awards in RTDNA's annual Edward R. Murrow Awards. And KXAS-TV (Dallas/NBC o-and-o) won THREE awards, two for an investigative series called Injured Hereos. You can watch that report…and ALL the entries, by clicking on this link.
Speaking of KING-TV, their longtime Planning Manager ED WHITE is retiring after more than 30 years with the station. Ed was working as an attorney for a Seattle law firm when he made a major career change. He moved to KING as a production assistant, then to the assignment desk, and on to the planning manager role in 2000. Gannett President DAVE LOUGEE (while he was GM at KING) said Ed was the guy 'you hope your kids would grow up to be'. The Mayor of Seattle honored Ed by declaring his last day on the job "Ed White Day", and the station paid tribute to him with this profile.
KEVIN DUCKWORTH, chief photographer for WDSU-TV in New Orleans, moves to Assistant ND for the cluster of stations known as NBC Montana. He'll be based at KTVM-TV in Bozeman, reporting to ND JULIE WEINDEL who works at KECI-TV in Missoula. Kevin's diverse background is well detailed on his Linkedin page.
JAMIE McCUTHEON is stepping down from the anchor desk at WCTI-TV in New Bern, NC, to become Assistant ND there. She says she's making the move to spend more time with her daughter who starts kindergarten this fall.
Former News Director turned author FORREST CARR continues to battle cancer, and has blogged about a particularly tough week he just survived…literally. You can read that blog post here.
Here's a link to a column written by PAUL GREELEY for TVNewsCheck about what's working, and not working in news promotion. Check out the lengthy but very well produced (and interesting) video featuring GRAEME NEWELL, President of 602 Communications.
Finally, congratulations to our friends at DEVLIN DESIGN GROUP on their latest award. At this week's ProMax/BDA convention, DDG was honored with a gold award for its work on a new set for WAGA-TV in Atlanta. Here's the news release and here's a look at the set. DDG, of course, is a longtime supporter of this newsletter.
General Manager News:
MICHAEL SMITH has been promoted to General Manager for WFRV-TV in Green Bay as well as sister-Nexstar station WJMN-TV in Marquette, MI. He's been the sales manager for the stations for three years, and previously worked for another Green Bay station.
Our Full List of Open ND Jobs:
Here is my list of stations with open ND jobs, as of Sunday, June 28, 2015.
If you know of any additions/deletions/updates, please email me at: rick@rickgevers.com
KCBS-TV 4200 Radford Ave. Los Angeles CA 91604
KWHY-TV 4975 W. Pico Blvd Los Angeles,CA 90019 *
KYW-TV 1555 Hamilton St. Philadelphia PA 19130
KXAS-TV 4805 Amon Carter Blvd. Fort Worth TX 76155
KCEC-TV 777 Grant St. #110 Denver CO 80203 *
WTVD-TV 411 Liberty St. Durham NC 27701
WBNS-TV 770 Twin Rivers Drive Columbus OH 43215
WKRC-TV 1906 Highland Ave. Cincinnati OH 45219
WSPA-TV 250 International Drive Spartanburg SC 29303
KTNV-TV 3355 S. Valley View Blvd. Las Vegas NV 89102
KLAS-TV 3228 Channel 8 Drive Las Vegas 89109
WAVY-TV 300 Wavy St. Portsmouth VA 23705
WVTM 1732 Valley View Dr. Birmingham AL 35202
WKBW-TV 7 Broadcast Plaza Buffalo NY 14202
KJRH-TV 3701 South Peoria Avenue Tulsa OK 74105
WTOL-TV 730 N. Summit St Toledo OH 43604
WACH-TV 1400 Pickens St. Columbia SC 29201
WFIE-TV 1115 Mount Auburn Rd. Evansville IN 47720
WCTV 1801 Halstead Blvd. Tallahassee FL 32309 (see ad above!)
KRNV-TV 1790 Vassar St. Reno, NV 89502
KYTX-TV 2211 ESE Loop 323 Tyler TX 75701
WFFT-TV 3707 Hillegas Rd. Ft. Wayne IN 46807
WPTA/WISE-TV 3401 Butler Rd Ft. Wayne, IN 46808
WGXA-TV 599 Martin Luther King Blvd. Macon GA 31201
KION-TV 1550 Moffett St. Salinas, CA 93905
WRBL-TV 1350 13th Ave. Columbus GA 31901
KTVL-TV 1440 Rossanley Dr. Medford OR 97501
KWES-TV P.O. Box 60150 Midland, TX 79711
KTMF/KWYB-TV 2200 Stephens Ave. Missoula, MT 59801
WDHN-TV 5274 E. State Highway 52 East Dothan AL 36376
WHSV-TV 50 North Main St. Harrisonburg, VA 22802
KGNS-TV 120 W. Delmar Blvd. Laredo TX 78045
KMVT/KSVT-TV 1100 Blue Lakes Blvd. North Twin Falls, ID 83301
KTVH-TV 100 W. Lyndale Ave. Suite A Helena MT 59601
WBUP/WBKP-TV 1705 Ash Street Ishpeming MI 49849
* Spanish language station