Greetings:
Welcome to a somewhat cranky (well, at least the author is cranky, and it has nothing to do with the Colts' miserable showing today) edition of your weekly newsletter.
We have FOUR stations with new (well, most of them are new) news directors. But I can only tell you THREE of their names. (That may be why I'm cranky.)  (Monday morning update…we now have the missing name…it's below)
The number of open ND jobs, by our unofficial count, stands at 26.
ONE of those open ND jobs is featured in a paid help wanted ad below.
We have some interesting items in Names in the News, including details on new jobs (two of them in newsrooms) for people who left ND positions this year. And a link to a "Where Are They Now" item from a station about its former anchor turned ND turned GM.
We'll also tell you about a new GM in Charlotte.
Read on for details!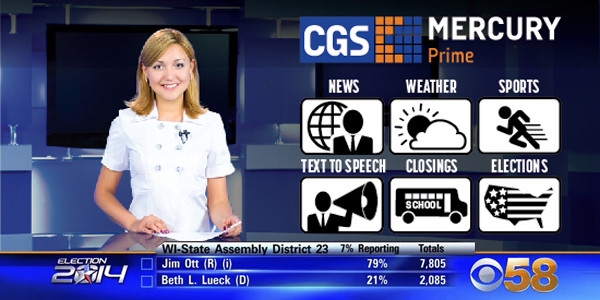 New News Director Openings:
None that I know of.  If there's something I missed, please let me know!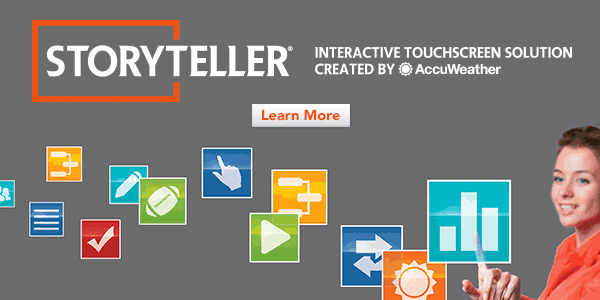 Newly Named News Directors:
KFOR-TV, Oklahoma City, OK…congratulations to NATALIE HUGHES who's been promoted to news director for this Tribune owned NBC affiliate. She's been the EP here and the acting ND since CARLTON HOUSTON left to become the Assistant ND for WUSA-TV in Washington. According to a memo from KFOR's GM, she has twenty years of experience, most of it at KFOR. There's little other information available about her background online.
KTMF/KWYB-TV, Missoula, MT…ANDREA LUTZ returns to Missoula as the ND for this ABC/FOX operation owned by Cowles Communications. She's been working as a reporter for KTVB-TV in Boise but formerly worked for another station in Missoula. Andrea replaces the late KALEE SCOLATTI. You'll remember that Kalee and a friend were murdered last May by Kalee's estranged husband. This article talks about the challenges Andrea faces in a newsroom still grieving the loss of its leader, and this story reports on a fundraiser held Friday night for the children of Kalee and her friend.
WTAP-TV, Parkersburg, WV…thanks to an alert reader who tipped us to an ND change that we missed here. PHILLIP HICKMAN, a 14 year veteran of this Gray TV owned CBS affiliate, was promoted to news director here in January. He's held a variety of jobs at the station. Philip replaces JOHN FORTNEY who left to become the Press Secretary for the Ohio Senate Majority Caucus. He once anchored and reported in Columbus.
And apparently there is a new news director at WGXA-TV (ABC/FOX) in Macon, GA, but it appears to be a closely held secret. I was told by an executive at station owner Sinclair Broadcasting that the job had been filled, but no name was provided. No response yet to a late Sunday night email to several other Sinclair managers. And when I called the newsroom, the person who answered the phone demanded my name, which I provided. Then he asked who I was with..and I told him. Then he insisted that I tell him why I wanted to know…and I told him. He then told me to send an email to the station, so I hung up.  (Monday update:  Thanks to a Sinclair news manager who tells me that JENNA HUFF is the new ND for WGXA-TV.  She'd been the ND for WFXL-TV in Albany, GA).
Seemed like a lot of hoops to jump through for the answer to a pretty simple question.
Paid Help Wanted Ads: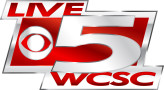 News Director, WCSC-TV, Charleston, SC:
WCSC-TV, Raycom's dominant News Leader/CBS in beautiful Charleston, South Carolina, is seeking an experienced and dynamic leader to oversee our award winning news department.
The ideal candidate will bring an established record of recruiting, developing, and retaining a diverse newsroom. The News Director will have an unrelenting drive to win breaking news while aggressively using research and strategic actions to drive content and coverage that's most important to our audience. We are looking for a hands-on team leader with the ability to institute and manage cultural growth across departments.
Job responsibilities include managing daily news content across multiple successful platforms, constant recruiting, coaching and leadership of news staff, budget administration and strategic planning in collaboration with the General Manager and Marketing Director. Five years of previous experience in newsroom leadership is required, as well as strong communication and organizational skills.
This is a great opportunity for an experienced manager to come live in coastal Charleston, South Carolina, named Best City in the United States.
Candidates must include examples of how he/she has grown products and platforms in current position. Qualified applicants, please click here to apply online and attach your cover letter and resume.
No phone calls please. EOE-M/F/D/V
Other News Management Openings:
ASSISTANT NEWS DIRECTOR:
KSTU-TV, Salt Lake City, UT (relisted 10/18/15)
KSNV-TV, Las Vegas, NV (listed 9/27/15)
WCYB-TV, Tri-Cities, TN (relisted 10/18/15)
KRCR-TV, Redding, CA (relisted 10/18/15)
KTIV-TV, Sioux City, IA (listed 8/22/15)
EXECUTIVE NEWS PRODUCER:
KPIX-TV, San Francisco, CA (relisted 10/18/15)
New England Cable News, Boston, MA (Dayside EP, listed 9/20/15)
WEWS-TV, Cleveland, OH (Nightside EP, relisted 10/18/15)
KXTV, Sacramento, CA (relisted this week)
KOIN-TV, Portland, OR (Morning EP, listed 8/22/15)
WTVD-TV, Raleigh/Durham, NC (listed 10/4/15)
XETV, San Diego, CA (Supervising Producer Mornings, listed 9/20/15)
KSTU-TV, Salt Lake City, UT (Dayside EP, relisted 10/18/15)
KSNV-TV, Las Vegas, NV (listed 9/27/15)
KWCH-TV, Wichita, KS (Nightside EP, relisted 10/11/15)
WMTW-TV, Portland, ME (AM EP, relisted 10/11/15)
KOAA-TV, Colorado Springs, CO (AM EP, relisted 8/22/15)
KKTV, Colorado Springs, CO (listed 8/22/15)
KWWL-TV, Waterloo, IA (listed 10/4/15)
WJCL-TV, Savannah, GA (relisted 8/28/15)
WTVM-TV, Columbus, GA (relisted 9/13/15)
WAOW-TV, Wausau, WI (listed 10/11/15)
ASSIGNMENT MANAGER:
WGCL-TV, Atlanta, GA (relisted 10/18/15)
KVVU-TV, Las Vegas, NV (listed 9/20/15)
WLBT-TV, Jackson, MS (listed 10/18/15)
NEWS OPERATIONS MANAGER:
WBZ-TV, Boston, MA (new listing this week
KPRC-TV, Houston, TX (relisted 10/18/15
Situations Wanted:
We offer a free situations wanted ad to news managers who are looking for a new opportunity. If you'd like to state your case to a well targeted audience, email me an item (max. 150 words). You may include a link to a website, an email address, and a photo. You must include your name. I'll run it for one week. I don't represent or endorse those listed, but merely trying to help.
Names in the News…and other things:
RUDY MURRIETA returns to a newsroom as the Assistant ND for WGCL-TV, Meredith's CBS affiliate in Atlanta. Rudy had been the ND at Central Florida News 13 for the past four years, leaving in February. He spent eleven years there, and has also worked in San Diego, Phoenix, for another station in Orlando, Las Vegas (two stations), and Ft. Myers. His Linkedin page tells us that he's been the Director of Media Relations at Barry University in Orlando for the past few months. Here's the memo from WGCL News Director LARRY PERRET.
Another former ND, LAUREN MACIAS-CERVANTES, also has a new job. Lauren left KTSM-TV in El Paso earlier this year after four yeas as ND. She's now the communications manager for media outreach at UTEP's University Communications.
And still another former ND is headed back to work. DEANA DAY updated us on her new job. She is returning to the Fayetteville-Ft. Smith, AR, market, as EP for KHBS/KHOG-TV. Earlier in her career, she worked on-air for KNWA-TV in Fayetteville. She left her job as ND for KTIV-TV in Sioux City, IA, last month after less than a year. She's also worked in Meridian, MS, and El Paso, TX.
Readers of a certain age will remember MASON GRANGER, who rose from anchor and reporter at WMC-TV in Memphis to news director and later GM there. He also served as GM for WDSU-TV in New Orleans during Hurricane Katrina. WMC features Mason in an online "Where Are They Now?" item.
General Manager News:
SCOTT DEMPSEY returns to Charlotte as the GM for Raycom Media's WBTV. He's been the GM for Raycom's WTOC-TV in Savannah since May, 2014, and spent three years before that as Sales Manager there. But he has a background in Charlotte as you'll learn (along with the rest of his background) in this memo from Raycom's JEFF ROSSER.
Our Full List of Open ND Jobs:
Here is my list of stations with open ND jobs, as of Sunday, October 25, 2015.
If you know of any additions/deletions/updates, please email me at: rick@rickgevers.com
KING-TV 333 Dexter Avenue N. Seattle WA 98109
Northwest Cable News, 333 Dexter Avenue N. Seattle, WA 98109
KCEC-TV 777 Grant St. #110 Denver CO 80203 *
KVVU-TV 25 TV 5 Drive Las Vegas NV 89014
WTKR-TV 720 Boush Street Norfolk, VA 23510
WPMT-TV 2005 South Queen Street York PA 17403
WFMY-TV 1615 Phillips Ave., Greensboro, NC 27405
WKBW-TV 7 Broadcast Plaza Buffalo NY 14202
WBRE/WYOU-TV 62 S. Franklin St. Wilkes-Barre PA 16701
WCHS-TV 1301 Piedmont Rd. Charleston, WV 25301
KTAL/KMSS-TV 3150 N. Market Shreveport LA 71107
WSYR-TV 5904 Bridge St. East Syracuse, NY 13057
KVEO-TV 394 North Expressway Brownsville TX 78521
WBRZ-TV 1650 Highland Rd. Baton Rouge LA 70802
WCSC-TV 2126 Charlie Hall Blvd. Charleston SC 29414 (see ad above!)
KHBS/KHOG-TV 2415 North Albert Pike, Fort Smith, AR 72904
WCTV 1801 Halstead Blvd. Tallahassee FL 32309
KIMA/KEPR-TV 2801 Terrace Heights Dr. Yakima,WA 98901
WAOW-TV 1908 Grand Ave. Wausau WI 54403
KTIV-TV 3135 Floyd Blvd. Sioux City, IA 51108
WVNS-TV 141 Old Cline Road Ghent WV 25843
KULR-TV 2045 Overland Ave. Billings, MT 59108
WBBJ-TV 346 Muse Street, Jackson, TN 38301
KALB-TV 605 Washington St. Alexandria LA 71301
KGNS-TV 120 W. Delmar Blvd. Laredo TX 78045
KTVH-TV 100 W. Lyndale Ave. Suite A Helena MT 59601
* Spanish language station