Tuesday, May 5, 2015 UPDATE:
Funeral services for HARVEY COX will be held Thursday in Jonesboro, AR.  Here's the link to the obituary. Harvey was 70 years old when he died suddenly on Saturday afternoon while doing yard work.
Our sympathy to his widow, MARIE COX, their six children, and 14 grandchildren.
(There are more details in our Obituary section below.)
regards,
Rick Gevers
**** ***** ****
Monday, May 4, 2015 UPDATE:
As promised, we have an update on the passing of longtime news director HARVEY COX.  I'm told that Harvey died of an apparent heart attack Saturday afternoon while doing yard work at his home.  His son went outside to tell Harvey, an ardent fan, that the Mets game was about to start.  His son and wife performed CPR without success.
Harvey will be laid to rest on Thursday in Arkansas.  Final details are still being worked on, and I'll post the here when they are finalized.  He is survived by his wife of 44 years and six children.
One addendum to the item below.  Harvey also worked as a news director for WCPX-TV (now WKMG-TV) in Orlando.
regards,
Rick Gevers
***** ***** *****
Greetings:
Just as we were finalizing this week's newsletter, we were saddened to learn about the death of veteran news director HARVEY COX. We don't have many details: the ones we do have are in our obituary section below. But I will update this page when I learn more.
Otherwise, just ONE new ND opening this week, with ONE new ND opening, leaving our count of open ND jobs at 27 stations.
TWO of those openings are featured in help wanted ads below, along with an ad for a new corporate news job at one of the largest broadcast companies.
We have several news managers on the move in our Names in the News section, and please be sure to check out the VERY unusual move by a Cleveland GM unhappy with his station's landlord.
Read on…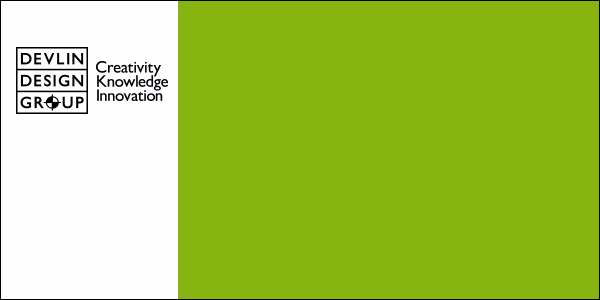 New News Director Openings:
WTOC-TV, Savannah, GA…JAN SMITH has left this Raycom owned CBS affiliate after ten years, the last five as news director. She's also been an ND in Bangor, ME. Jan began her career in Bangor (at another station) as a production assistant and worked her way up to reporter and fill-in anchor. She later worked in El Paso, TX, before returning to Bangor.
Newly Named News Directors:
WPIX-TV, New York, NY…we reported to you earlier this week that AMY WALDMAN had been promoted to ND for this Tribune owned CW affiliate. She's been the Senior Executive Producer for the last year of her eight year stint at the station. She's also worked at Court TV, CNBC, and Fox News Channel, as well as in Buffalo and Erie, PA. Amy's been the interim ND since MARK EFFRON left last year. Here's the news release from GM RICH GRAZIANO.
Paid Help Wanted Ads:

Director of News Content and Operations, Sinclair Broadcast Group:
Sinclair Broadcast Group has a great opportunity for you! We are looking for an experienced news leader to assist the corporate Vice President of News in managing the day-to-day operations of our corporate news department and our more than 60 local newsrooms across the country. This Director will work closely with and report directly to the corporate VP, News, and will be based at our corporate headquarters in Hunt Valley, MD.
Job duties:
Manage day-to-day operations of stations from corporate level, including serving as point of contact for content, legal, and HR issues
Reinforce corporate strategy and newsroom initiatives
Manage resources appropriately to ensure top editorial priorities are handled effectively
Approve key hires and talent development
Help coordinate, develop, and execute strategy for news dissemination via multiple screens now and in future applications
Work with existing Group News Directors, Managers and collaborate with Corporate VP's to ensure operational excellence of team, including our local news operation and bureau
Required Experience:
Must have a proven track record of news leadership, with demonstrable growth in ratings and revenue
Excellent editorial, legal and ethics knowledge
More than 10 years of industry experience in local or cable television news is required and experience managing multiple operations preferred
Thorough understanding of needs of large and small market operations
Prefer experience in a corporate broadcast, network or cable news environment.
Sinclair Broadcast Group, Inc. is proud to be an Equal Opportunity Employer and Drug Free Workplace!
Apply online at www.sbgi.net
Questions?  employment@sbgtv.com

News Director, WBNS-TV, Columbus, OH:
WBNS-TV, Central Ohio's News Leader, is seeking a news director to lead this extraordinary team.
We are a dominant station, nationally recognized, award-winning, and locally owned station seeking a dynamic visionary leader. Must be able to foster a culture of enterprise reporting and produce compelling and distinctive content on all multi-media platforms. Must demonstrate a passion for the product with strong oversight and consistent communication and feedback.
Quality drives our success and we're eager to have a leader join us and lead us on this quest. Looking for long term players who love the quality of the Midwest and who would be proud to call Ohio home. Minimum 7 years experience in news management and proven track record in enterprising content and ratings success.
Please include your news philosophy along with your resume and cover letter when applying online at www.10TV.com.

News Director, WFXR/WWCW-TV, Roanoke, VA:
WFXR-TV/WWCW-TV in beautiful Roanoke/Lynchburg, VA is seeking an experienced News Director who is an innovative leader possessing excellent news judgement, strong digital news initiative and a passion to be the best. This is a great opportunity to build your own team and hire multiple journalists as we expand our news product in a BRAND NEW state of the art facility.
Southwest Virginia is home to numerous universities and colleges, including Virginia Tech and their highly acclaimed NCAA Division I athletics program. The picturesque communities are situated in the heart of the Blue Ridge Mountains and near several major metropolitan areas, including Washington, DC and Charlotte, NC.
WFXR is home to the region's only 10:00 pm newscast and the only local newscast from 7:00 to 9:00 am. Now we are ready to expand and serve the viewers of Southwest Virginias like never before. This is a once in a career opportunity to re-launch an established and award winning news operation. We have a new building and new gear is on the way. Now we need an experienced local journalist to lead our operation into this exciting expansion period.
For more information and to apply, go to: http://nexstar.hirecentric.com/jobs/80663.html
WFXR-TV/WWCW-TV is an Equal Opportunity Employer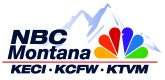 Assistant News Director, NBC Montana, Bozeman, MT:
NBC Montana – KECI/KCFW/KTVM, the NBC stations in Missoula, Kalispell and Butte-Bozeman, MT — is seeking an Assistant News Director/Executive Producer for its Bozeman, MT station. This opportunity is unique and especially challenging because you will be a key member of a news management team that produces over 25 hours of live news each week on two stations in two DMAs across spectacular Western Montana, a coverage area larger than New England.
We are looking for an aggressive hands on newsroom leader who embraces coaching and training newsroom personnel and promotes a collaborative work environment in concert with our company's Culture of Excellence, while adhering to the highest journalistic standards. Preference will be given to candidates who have at least three years of experience in the production of live local TV news. Qualified candidates should also be savvy with web posting and social media. Must be a self-starter with ability to work and coordinate efforts with News Director and staff of the other news stations and bureaus within the NBC Montana station group.
Bozeman is a thriving community of about forty thousand and is home to Montana State University. You can enjoy year round outdoor activity at nearby Big Sky Resort and Yellowstone National Park.
Qualified candidates please send cover letter, resume and references to News Director Julie Wendell via email to jweindel@keci.com.
No phone calls please.
Eagle Communications, Inc. dba NBC Montana is owned by Bonten Media Group. EEOC
Other News Management Openings:
ASSISTANT NEWS DIRECTOR:
WBZ-TV, Boston, MA (relisted 3/22/15)
KHOU-TV, Houston, TX (listed 4/5/15)
KGTV, San Diego, CA (listed 4/12/15)
KOAT-TV, Albuquerque, NM (listed 4/12/15)
WJCL-TV, Savannah, GA (listed 3/29/15)
KRCR-TV, Redding, CA (listed 4/19/15)
KECI/KCFW/KTVM, Bozeman, MT (listed 4/26/15, see ad above!)
EXECUTIVE NEWS PRODUCER:
WCAU-TV, Philadelphia, PA (relisted 3/22/15)
KXAS-TV, Ft. Worth/Dallas, TX (listed 3/1/15)
WFXT-TV, Boston, MA (2 jobs, Inv/Spec. Projects & show EP, listing revised this week)
KPRC-TV, Houston, TX (relisted 3/22/15)
KOVR-TV, Sacramento, CA (PM EP, relisted 3/14/15)
KXTV, Sacramento, CA (2 openings, relisted 3/14/15)
KSWB-TV, San Diego, CA (PM EP, listed 4/12/15)
KSHB-TV, Kansas City, MO (PM EP, new listing this week)
WTMJ-TV, Milwaukee, WI (Special Projects EP, listed 3/29/15)
WAVY-TV, Norfolk, VA (2 openings, AM & Dayside, listed 3/29/15)
WIAT-TV, Birmingham, AL (relisted 4/19/12)
WGHP-TV, Greensboro/High Point, NC (Morning EP, relisted 3/7/15)
WIVB-TV, Buffalo, NY (relisted 4/12/15)
WJAR-TV, Providence, RI (PM EP, listed 4/26/15)
WDTN-TV, Dayton, OH (Digital EP, listed 3/1/15)
WMTW-TV, Portland, ME (AM EP, relisted 3/22/15)
WCYB-TV, Tri-Cities, TN (relisted 3/22/15)
ASSIGNMENT MANAGER:
WGCL-TV, Atlanta, GA (relisted 4/26/15)
Central Florida News 13, Orlando, FL (relisted 3/29/15)
MANAGING EDITOR:
WMAQ-TV, Chicago, IL (listed 4/12/15)
NEWS OPERATIONS MANAGER:
WCAU-TV, Philadelphia, PA: (relisted 3/22/15)
Obituaries:
Longtime news director HARVEY COX died Saturday, May 2nd. Harvey most recently served more than ten years as ND for WMGM-TV in Atlantic City before new owners took the station in a different direction. Earlier he was a news director at KAIT-TV in Jonesboro, AR, and twice served as ND for WSPA-TV in Greenville-Spartanburg, SC. Here's his Linkedin page. (Monday update.  Harvey also was an ND in Orlando for then WCPX-TV, now WKMG-TV).  I just heard from Harvey less than two weeks ago, when he alerted me to the passing of his former WMGM-TV General Manager, RON SMITH.
I'm hoping to get more details about Harvey's death and arrangments…and will update this website when I do. Please check back during the week.
Situations Wanted:
We offer a free situations wanted ad to news managers who are out of work and looking for a new opportunity. If you'd like to state your case to a well targeted audience, email me an item (max. 150 words). You may include a link to a website, an email address, and a photo. You must include your name. I'll run it for one week. I don't represent or endorse those listed, but merely trying to help.
Names in the News…and other things:
KATIE HAMNER has been hired as the new Executive Producer for Gannett's WFAA-TV in Dallas. She's been the Senior Executive Producer for now-news-director-less KSTP-TV in Minneapolis/St. Paul. Katie's also worked in Fargo.
Congratulations to MIKE CURTIS who's been named Assistant News Director for Scripps' KSHB-TV in Kansas City. He most recently was the Assistant ND for WHBQ-TV in Memphis, and has also worked in Philadelphia for WCAU-TV, for the New Jersey network, for another Memphis station, and as a reporter in Evansville and Greenville, MS.
At WBAY-TV in Green Bay, SARAH GRAY has been promoted to EP for this Media General owned ABC affiliate. She had been the 10:00 producer there.
General Manager News:
PAMELA BARBER moves from GSM to GM of Hearst's Tampa independent, WMOR-TV. She replaces KENNETH LUCAS who's retiring in June after 17 years as GM.
This story is not normally in our purview (there's a $5 word you don't see very often) but I couldn't resist including it. Just what do you do when your TV station has mice? One Cleveland GM had, shall we say, an interesting tactic. Here's the story.
Our Full List of Open ND Jobs:
Here is my list of stations with open ND jobs, as of Sunday, May 3, 2015.
If you know of any additions/deletions/updates, please email me at: rick@rickgevers.com
KABC-TV 500 Circle Seven Drive Glendale CA 91201
KWHY-TV 4975 W. Pico Blvd Los Angeles,CA 90019 *
KSTP-TV 3415 University Ave. St. Paul MN 55114
WLTV 9405 NW 41st St. Miami FL 33178
KCEC-TV 777 Grant St. #110 Denver CO 80203 *
Central Florida News 13, 20 N. Orange Ave. Suite 13 Orlando FL 32801
WSMV-TV 5700 Knob Rd. Nashville TN 37209
WBNS-TV 770 Twin Rivers Drive Columbus OH 43215 (see ad above!)
KUTV 299 S. Main St. #150 Salt Lake City UT 84111
WDJT-TV 809 S. 60th St. Milwaukee WI 53214
KTNV-TV 3355 S. Valley View Blvd. Las Vegas NV 89102
WWL-TV 1024 North Rampart St. New Orleans LA 70116
WTEN-TV 341 Northern Blvd. Albany NY 12204
KJRH-TV 3701 South Peoria Avenue Tulsa OK 74105
WOWK-TV 555 Fifth Ave. Huntington WV 25701
WFXR-TV 2618 Colonial Ave. S.W. Roanoke VA 24015 (see ad above!)
WACH-TV 1400 Pickens St. Columbia SC 29201
WTOC-TV 11 News Place Savannah GA 31405
KRNV-TV 1790 Vassar St. Reno, NV 89502
WFFT-TV 3707 Hillegas Rd. Ft. Wayne IN 46807
WPTA/WISE-TV 3401 Butler Rd Ft. Wayne, IN 46808
KION-TV 1550 Moffett St. Salinas, CA 93905
KMIZ-TV 501 Business Loop 70 East Columbia MO 65201
KTVL-TV 1440 Rossanley Dr. Medford OR 97501
WHSV-TV 50 North Main St. Harrisonburg, VA 22802
KMVT/KSVT-TV 1100 Blue Lakes Blvd. North Twin Falls, ID 83301
WBUP/WBKP-TV 1705 Ash Street Ishpeming MI 49849
* Spanish language station