Greetings:
You'd think the rating period was already over, given the FOUR new ND openings we have in this week's report. And there's just ONE new ND to tell you about, so that leaves our count of open ND jobs at 30.
ONE of those openings (at a network o-and-o!) is featured in one of our TWO paid help wanted ads this week. You'll also note a new ad below from RTDNA, touting an upcoming webinar on ethics.
There's a lot of items in Names in the News, and there are FOUR obituaries to share.
All this and much more as you read on….

New News Director Openings:
KYW-TV, Philadelphia, PA…we first told you Friday afternoon that SUSAN SCHILLER's 40 year career working for CBS will come to an end next month when she leaves her job as ND for this o-and-o. Susan's been at KYW for 14 years, has worked for several other CBS o-and-o's, and also spent time as a network producer in New York. Her note to the staff can be found here, and her entire bio is here, posted last year when Susan was inducted into the Broadcast Pioneers of Philadelphia Hall of Fame.
WTOL/WUPW-TV, Toledo, OH…CJ HOYT will leave this Raycom owned CBS/FOX duopoly by the end of June. Here's the memo he sent to his staff, which explains the reason for his departure. He's been ND here for almost four years, and came from another Raycom station, WFIE-TV in Evansville, IN, where he spent 3 + years as ND. CJ's also been a news director in Layfatette, LA, and has worked in Knoxville, Greenville, SC, and Lincoln, NE.
WGXA-TV, Macon, GA…GAVIN MALISKA has left this FOX affiliate after more than three years as ND. The station is now owned by Sinclair, which purchased it last year from Frontier Broadcasting. Gavin's came to Macon to work with the GM there, BECKY SWAN: they'd worked together in Missoula, MT where Gavin spent a year as ND. He's also been an ND in Orlando, Indianapolis, and Panama City, and worked for FOX o-and-o's in Chicago and Detroit.
WRBL-TV, Columbus, GA…SAM EATON has resigned as news director for this Media General owned CBS affiliate. He'd been the ND here for just over a year. Sam was an assistant news director in Augusta, GA, a producer in Charlotte and Columbia, SC, and worked as a reporter in Lynchburg and Midland, TX. His replacement will be the fifth ND in five years here.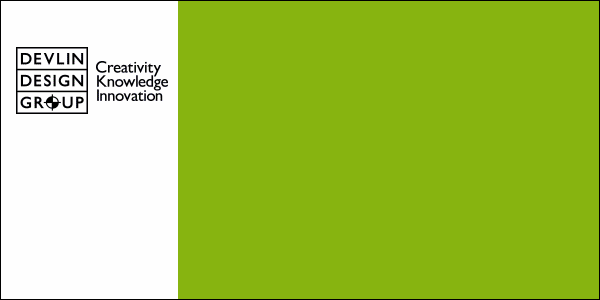 Newly Named News Directors:
WTEN/WXXA-TV, Albany, NY…MATT MILLER returns to the ND chair as he takes over at this Media General owned ABC/FOX duopoly. He's currently the Senior Executive Producer for WBNS-TV in Columbus, OH. He'll have spent one year in Columbus when he leaves at the end of June. Ironically, the man he replaces in Albany is DAVE CILIBERTI, who left Albany to move to Columbus to be ND at WCMH-TV there. Matt's a former ND in Cincinnati (where he's worked at all four stations.) He also started a news department in Myrtle Beach and worked as an anchor/reporter in Macon, GA, and spent two years in PR.
Paid Help Wanted Ads:

News Director, WTVD-TV, Raleigh/Durham, NC:
ABC11/WTVD, the ABC owned station in Raleigh-Durham, NC, is seeking a strategic, driven, collaborative and innovative News Director to lead a dynamic multi-platform newsroom. Candidate must have great journalistic skills, be nimble in identifying and moving on opportunities, and be a real team player both inside and outside of the station. Candidate must also be a skilled manager who can develop talent, lead a positive workplace, and inspire others to create unique, compelling and quality content. Other qualities include:
Demonstrated ability to turn research into actionable results, and to creatively evolve the news presentation, particularly as new technologies emerge.
A track record of developing breaking news and investigative strategies.
Experience in fiscal management, including the ability to reallocate resources as new technologies emerge.
An aptitude for regular feedback loops that foster daily emphasis on excellence in coverage and maintenance of the highest journalistic standards.
Responsibilities include defining the news strategy and brand vision, managing content across all platforms, and driving ratings and digital growth. Previous experience as a News Director or high level News Manager is required. Position reports to the President and General Manager. Candidates should include a cover letter with resume that addresses relevant skills/experience. Materials should be sent to Andrea Epps, Executive Assistant, ABC11/WTVD, 411 Liberty St., Durham, NC 27701.
Please ALSO apply for the position online, by logging on to https://disneycareers.com and search for the job title News Director, Req. ID# 272324BR, create a candidate profile and UPLOAD YOUR RESUME PROFILE.
Equal Opportunity Employer – Female/Minority/Veteran/Disability

Assistant News Director, WDJT-TV, Milwaukee, WI:
CBS-58 News seeks an Assistant News Director ready to take a creative multi-platform driven approach to managing and leading the day to day operation of our newsroom.
Must bring a passion for advocacy and enterprise journalism, a desire to win breaking news and a clear understanding of how stories, technology and people come together. Individual needs 3-5 years of professional journalism experience with at least 3 years in a progressive management capacity with experience managing in a multiplatform environment.
Candidate must have excellent news judgment and a clear understanding of journalistic ethics and laws that impact all of our platforms for delivering news to our viewers and users. Must also have high standards for quality work, the ability to problem solve, to communicate and to work well under pressure. Must have demonstrated strong communication skills and a commitment to serving diverse audiences.
Email resume to ccamps@cbs58.com or mail to:
CBS-58
HR-AND
809 S. 60th St.,
Milwaukee, WI 53214;
or fax to: 414-607-8189
EOE
Other News Management Openings:
ASSISTANT NEWS DIRECTOR:
WBZ-TV, Boston, MA (relisted 3/22/15)
KHOU-TV, Houston, TX (listed 4/5/15)
KGTV, San Diego, CA (listed 4/12/15)
WTNH-TV, Hartford/New Haven, CT (listed 5/10/15)
WDJT-TV, Milwaukee, WI (listed 5/10/15, see ad above!)
KOAT-TV, Albuquerque, NM (listed 4/12/15)
WJCL-TV, Savannah, GA (listed 3/29/15)
KRCR-TV, Redding, CA (listed 4/19/15)
KECI/KCFW/KTVM, Bozeman, MT (listed 4/26/15)
EXECUTIVE NEWS PRODUCER:
WCAU-TV, Philadelphia, PA (relisted 3/22/15)
WFXT-TV, Boston, MA (2 jobs, Inv/Spec. Proj. & newscast EP, revised 5/3/15)
KPRC-TV, Houston, TX (relisted 3/22/15)
KOVR-TV, Sacramento, CA (PM EP, relisted this week)
KSWB-TV, San Diego, CA (PM EP, listed 4/12/15)
KSHB-TV, Kansas City, MO (PM EP, listed 5/3/15)
KSTU-TV, Salt Lake City, UT (Dayside EP, listed 5/10/15)
WTMJ-TV, Milwaukee, WI (Special Projects EP, listed 3/29/15)
WAVY-TV, Norfolk, VA (2 openings, AM & Dayside, listed 3/29/15)
WIAT-TV, Birmingham, AL (relisted 4/19/12)
WIVB-TV, Buffalo, NY (relisted 4/12/15)
WJAR-TV, Providence, RI (PM EP, listed 4/26/15)
WMTW-TV, Portland, ME (AM EP, relisted 3/22/15)
WCYB-TV, Tri-Cities, TN (relisted 3/22/15)
ASSIGNMENT MANAGER:
WGCL-TV, Atlanta, GA (relisted 4/26/15)
Central Florida News 13, Orlando, FL (relisted 3/29/15)
WPBF-TV, W. Palm Beach, FL (listed 5/10/15)
MANAGING EDITOR:
WMAQ-TV, Chicago, IL (listed 4/12/15)
NEWS OPERATIONS MANAGER:
WCAU-TV, Philadelphia, PA: (relisted 3/22/15)
Obituaries:
ED FOUHY, a longtime network news executive who worked at three network news divisions, died this week at the age of 80. The New York Times reported on his death here.
PAM TAYLOR, who was President and COO of LocalTV before Tribune bought the company, died last Monday of cancer at the age of 60. She's survived by her husband and two daughters. Her obituary is here. Tribune CEO PETER LIGUORI sent this note to Tribune stations.
Longtime Shreveport newsman CRAIG DURRETT, who spent the last three years of his career as the Assistant News Director at KTBS-TV, died this week at the age of 60.  The station reported on his passing here.
I'm sorry to tell you that FRANK SEHRT, father of longtime CBS News Executive THERESE DUKE, died this week in New Orleans after a short battle with cancer. He was 87. In addition to Therese, he's survived by his wife of 63 (!) years, GLORIA, and five other children, eleven grandchildren, and four great-grand children. Click here to read the full obituary. Many of you know Therese ,who spent more than ten years at CBS, much of that time working with affiliates along with her husband JOE.  She also worked at WWL-TV in New Orleans.  A note of sympathy would reach Therese at: trezzyduke@gmail.com.
Situations Wanted:
We offer a free situations wanted ad to news managers who are out of work and looking for a new opportunity. If you'd like to state your case to a well targeted audience, email me an item (max. 150 words). You may include a link to a website, an email address, and a photo. You must include your name. I'll run it for one week. I don't represent or endorse those listed, but merely trying to help.
Names in the News…and other things:
Well, that didn't take long. Last week, we told you that KEN CURTIS had left WDHN-TV in Dothan, AL, after 26 years as news director. He's already back to work as the Senior Reporter for cross-town rival WTVY-TV. See his new bio here.
TOM DUERR returns to Texas as an EP for NBC's KXAS-TV in Dallas/Ft. Worth. He'd been working as an EP for KYW-TV in Philadelphia, but previously was a producer at KTVT-TV in Dallas. He's also worked in Washington, DC, and Buffalo.
We have two stations that have named two new news managers.
At KXTV in Sacramento, STEVE MALAVE's been hired to be the morning Executive Producer. And ADAM SILBER, a producer at this ABC affiliate, has been promoted to Dayside EP.
And there are two new managers at WGHP-TV in Greenboro/High-Point. BERVETTE CARREE joins the station as the AM EP. She'd been working for Headline News. And MARGARET KREGER was promoted to be the PM EP from her job as a producer.
Longtime broadcaster MARK ANTONITIS is the new GM for KTSF-TV, an Asian independent station in San Francisco. Earlier in his career Mark served as GM for KRON-TV in San Francisco. Most recently, he's been running Petra Placement with his wife, SONJA. She'll continue to run the business. Mark's complete bio is here.
General Manager News:
AUDRA SWAIN, who's been the GM for Sinclair's CW and MyTV affiliates in Las Vegas, has added KSNV-TV to her duties. Sinclair recently purchased that NBC affiliate.
PETER NOLL is the new GM for Scripps' KERO-TV in Bakersfield, CA. It's a return to Scripps for Peter, as you'll learn by clicking here.
Our Full List of Open ND Jobs:
Here is my list of stations with open ND jobs, as of Sunday, May 17, 2015.
If you know of any additions/deletions/updates, please email me at: rick@rickgevers.com
KWHY-TV 4975 W. Pico Blvd Los Angeles,CA 90019 *
KYW-TV 1555 Hamilton St. Philadelphia PA 19130
KSTP-TV 3415 University Ave. St. Paul MN 55114
WLTV 9405 NW 41st St. Miami FL 33178
KCEC-TV 777 Grant St. #110 Denver CO 80203 *
WTVD-TV 411 Liberty St. Durham NC 27701 (see ad above!)
WSMV-TV 5700 Knob Rd. Nashville TN 37209
WBNS-TV 770 Twin Rivers Drive Columbus OH 43215
KUTV 299 S. Main St. #150 Salt Lake City UT 84111
KTNV-TV 3355 S. Valley View Blvd. Las Vegas NV 89102
WWL-TV 1024 North Rampart St. New Orleans LA 70116
KJRH-TV 3701 South Peoria Avenue Tulsa OK 74105
WOWK-TV 555 Fifth Ave. Huntington WV 25701
WFXR-TV 2618 Colonial Ave. S.W. Roanoke VA 24015
WTOL-TV 730 N. Summit St Toledo OH 43604
WACH-TV 1400 Pickens St. Columbia SC 29201
WTOC-TV 11 News Place Savannah GA 31405
KRNV-TV 1790 Vassar St. Reno, NV 89502
WFFT-TV 3707 Hillegas Rd. Ft. Wayne IN 46807
WPTA/WISE-TV 3401 Butler Rd Ft. Wayne, IN 46808
WGXA-TV 599 Martin Luther King Blvd. Macon GA 31201
KION-TV 1550 Moffett St. Salinas, CA 93905
WRBL-TV 1350 13th Ave. Columbus GA 31901
KMIZ-TV 501 Business Loop 70 East Columbia MO 65201
KTVL-TV 1440 Rossanley Dr. Medford OR 97501
WDHN-TV 5274 E. State Highway 52 East Dothan AL 36376
WHSV-TV 50 North Main St. Harrisonburg, VA 22802
KGNS-TV 120 W. Delmar Blvd. Laredo TX 78045
KMVT/KSVT-TV 1100 Blue Lakes Blvd. North Twin Falls, ID 83301
WBUP/WBKP-TV 1705 Ash Street Ishpeming MI 49849
* Spanish language station