Monday, July 27, 2015 UPDATE:
A veteran Cincinnati News Director is leaving his station.
KEVIN ROACH, who's been the ND for Raycom Media's WXIX-TV for the last 2+ years, announced his departure today, as of August 14th.  WXIX is the Fox station in what the locals call The Queen City, and his departure means TWO of the stations there have ND openings, WKRC-TV being the other.
Kevin spent 5+ years before Cincinnati working for the Associated Press in a variety of roles. He's also TWICE been a News Director for WDTN-TV in Dayton, an EP for another Cincinnati station, and held a variety of jobs at other stations and around the industry.
More on his background in his Linkedin profile here.
We've also learned that MARK KURTZ has been promoted to ND for WAVY-TV in Norfolk. He's been the Assistant ND there for 3+ years, and the interim ND for that Media General owned NBC affiliate since JIM GILCHRIEST left for Nashville last month.  Here's the link to Mark's Linkedin page.
More on both these stories in our full report later this week.
regards,
Rick Gevers
**** ***** ****
Greetings:
THREE more news director openings this week bring our count of stations looking for news directors to 41. That's about as high as I can remember in the 19 years I've been distributing this newsletter. And all three of this week's openings involve veteran news directors (two to retirement).
I'm not aware of anyone being hired this week to fill those openings. (That means stations are saving a lot of money in unpaid news director salaries.)
We had paid help wanted ads for FIVE of those 41 openings, and for an Assistant ND job. Those are below.
The National EMMY award nominations were released this week. NINE local stations were honored, one of them with TWO nominations. We have the entire list below.
Also this week, we have stories about dramatic changes at two local stations, a handful of management changes at stations, and details about a Celebration of Life for longtime newsman BILL SLATTER.
Those stories…and more…below.
New News Director Openings:
Northwest Cable News, Seattle WA…WAYNE LYNCH is retiring September 4th. He's been the News Director for this Tegna-owned cable news operation for eleven years. (Here's the memo from KING-TV ND MARK GINTHER to staff.) Wayne's also run cable news operations in Washington, DC, and Milwaukee, was an ND in Richmond, worked in Baltimore and Columbus, OH, and began his career as a newspaper reporter in Akron. He will continue teaching and his volunteer work with mental health and suicide prevention organizations. He began that work after the suicide of his younger brother, his best friend, ten years ago.
WKMG-TV, Orlando, FL…STEVE HYVONEN resigned on Tuesday after seven years as the ND for the Graham Media owned CBS affiliate. His departure comes less than a month after a new General Manager, JEFF HOFFMAN, began. Steve's a former ND in Cleveland and Birmingham, has worked for two stations in Miami, as well as in Hartford, Ft. Myers, and for MSNBC. The Orlando Sentinel has more.
WBRZ-TV, Baton Rouge, LA…longtime news director CHUCK BARK is retiring at the end of the year from this Manship owned ABC affiliate. He's been the ND here since 2004, previously spent 14 years as a news director in Mobile, and has also worked in Memphis. Chuck told a local publication that, at age 63, he's not ready to quit work entirely, but that he and his wife plan to stay in the Baton Rouge area.
And while they are not new openings, I do want to call your attention to new Paid Help Wanted ads for the news director openings at KULR-TV in Billings, MT, and WBBJ-TV in Jackson, TN. You can see both ads below, along with ads for THREE other news director openings.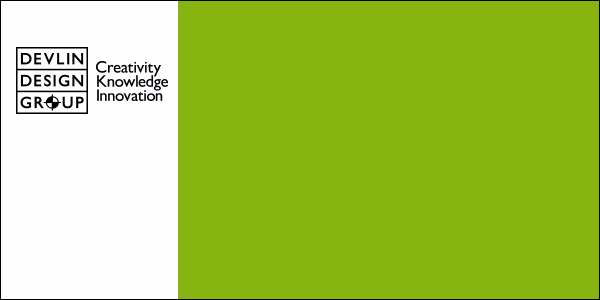 Newly Named News Directors:
I'm not aware of any new hires this week. If you know of any, please let me know.
Finally, apologies to newly named KION-TV (Salinas/Monterey, CA) News Director DEB MONROE whose last name I got wrong in last week's newsletter.
Paid Help Wanted Ads:

News Director, KULR-TV, Billings, MT:
KULR-TV is seeking an experienced, dynamic, engaging and creative leader to be our next News Director. This position is based in beautiful Billings, Montana, close to Yellowstone Nat'l Park and the Beartooth Mountains. Cowles Montana Media continues to invest in people and technology to build this station into Montana's premiere news leader.
The News Director will be responsible for budgets, training, hiring, talent contracts, strategic planning, and the station's digital news content. Candidates should be engaged in building and developing a highly skilled, passionate and empowered newsroom staff. As our leader of leaders, you should also possess superior news judgment and a deep understanding of social media and its relationship to local news.
If this sounds like you, and you're ready to earn your news director stripe or looking for a higher quality of life, please send resume and cover letter to Doug Miles, Station Manager at doug.miles@cowlesmontana.com or to 2045 Overland Ave., Billings, MT 59102.

News Director, WBBJ-TV, Jackson, TN:
WBBJ/ABC & CBS, in Jackson Tennessee, is seeking a News Director to lead the 7 Eyewitness News team. WBBJ is the only local news station between Memphis and Nashville, Paducah KY and Tupelo MS, covering local news in West Tennessee, Southern Kentucky and Northern Mississippi.
The WBBJ News Director is responsible for managing a staff of 50+ news editorial and production staff, crafting plans for sweeps and special coverage as well as recruiting, hiring and training the 7 Eyewitness News staff. Candidates must have a degree in broadcast journalism or related field and at least five years experience in television news. News management experience is preferred.
Our successful candidate must be able to identify with the needs of West Tennessee viewers and create and execute an effective strategy as well as posses journalistic integrity and a strong work ethic.
For consideration, send your resume and references to:
Mark Brooks
VP/General Manager
WBBJ/ABC & CBS
346 Muse St.
Jackson Tennessee 38301
Email: mabrooks@wbbjtv.com
Email is preferred.
News Director, WHBF-TV, Rock Island, IL:
WHBF TV, the CBS affiliate in Rock Island, IL (Mkt #100) seeks a dynamic News Director to lead our team of journalists. With the Iowa Caucus just around the corner, this is a terrific opportunity for an experienced journalist who understands how to put stories in context and win the big coverage events. Every candidate in the Presidential race will be coming through our area in the next 6 months. If you know how to cover politics with the viewer in mind this is your next job.
Other qualifications include a strong background in producing newscasts with an emphasis on local enterprise stories. How to generate good storytelling and your ability to coach this important skill to your team will be essential in obtaining this job. You need to be a hands on manager who is not afraid to produce a newscast or spend hours in the edit room working on an investigative story.
The Quad Cities is an exceptional place to live and raise a family. Strong family values in a picturesque Midwest setting, with the mighty Mississippi River rolling through the heart of it all, bordering IA and IL. Easy travel to Chicago, Des Moines and Madison. Active communities with numerous fairs, festivals and activities for all, throughout the year. Home of John Deere World HQ, Alcoa and Rock Island Arsenal (1st Army), along with the John Deere Classic PGA event.
To apply go to: https://nexstar.hua.hrsmart.com/hr/ats/Posting/view/248
EEO/M-F

News/Content Director, WTVM-TV, Columbus, GA:
WTVM, the Raycom-owned ABC affiliate in Columbus, GA (DMA 126) is looking for a hands-on news and digital coverage leader who knows how to use every tool available to craft exceptional content.
WTVM is the long-time market leader in the Columbus, GA-Opelika-Auburn, AL market. Covering two states, WTVM is the only station with a fully staffed news bureau on the campus of Auburn University.
The News/Content Director oversees a News Operations Manager, Assistant News Director, Executive Producer, Digital Content Manager and a full staff of producers, anchors and MMJs.
Raycom Media gives us tremendous news gathering equipment and support, including three LiveU backpacks, two live trucks and a dual path satellite-ENG truck.
Our news cameras use the new Zixi software platform that enables live reporting through the camera alone, an example of the many cutting edge assets used by our news department.
The successful News/Content Director candidate will understand and execute Raycom's "Digital First" strategy.
The News/Content Director will lead and motivate our staff in creating outstanding news, weather and sports content for all screens.
Prior news management experience, exceptional character, strong news judgment, the ability to successfully execute the "Coverage You Can Count On" brand are required attributes for the position.
Columbus, GA is located on the beautiful Chattahoochee River with a new world-class white water rafting course, a zip line from Georgia to Alabama and a 20 mile Riverwalk between Columbus and Fort Benning.
To be considered for this excellent opportunity with Raycom Media, please apply here. keyword "News/Content Manager".
No phone calls please. EOE/M/F/D/V

News Director, WVNS-TV, Beckley, WV:
WVNS-TV/CBS and FOX, a West Virginia Media station in Beckley, WV is searching for a hands-on News Director. You will oversee day-to-day management of news content and quality.
Us – Our numbers are growing, our product not small market, our staff a mixture of experience and potential. We compete to win and in the process learn, grow and have fun together as a team.
You – Need to be an aggressive, dynamic and a highly competitive news manager. You need significant knowledge of television journalism, web usage, marketing, ethics and law. You need to be detail oriented, be able to follow through and communicate very effectively.
What you know, you'll teach. What you need to learn we'll teach you.
If you know it all…yeah, that's not going to work out.
The News Director is responsible for maintaining a budget and handling personnel issues. Candidates must show knowledge of current news events and have an understanding of local news delivery on multiple platforms. The position requires strong talent recruiting and development skills. The News Director at WVNS works with the station's General Manager to establish and build upon a news philosophy that keeps the television news operation competitive and growing.
This position opens up in September. We will bring the right person on early to smoothly transition with the current News Director.
Phone calls accepted after resume is received. Email resume to: ASandubrae@WVNS-TV.com
Al Sandubrae
General Manager
WVNS-TV
304-929-6424

Assistant News Director, WTVG-TV, Toledo, OH:
WTVG Toledo has an immediate opportunity for the position of Assistant News Director.
The successful candidate will be a leader who is passionate about excellence and inspires collaboration and creativity. Strong decision-making skills required. The Assistant News Director will guide 13abc's top-rated, experienced on air and digital team.
Our area includes great recreation on Lake Erie, a world class art museum and zoo, terrific parks, and active university communities. Plus this is home to the Toledo Mud Hens and Walleye!
Please send your application materials via email to hr@13abc.com
or via mail to:
Brian Trauring
News Director
WTVG-TV 13abc
4247 Dorr Street
Toledo OH 43607
Other News Management Openings:
ASSISTANT NEWS DIRECTOR:
WGCL-TV, Atlanta, GA (listed 6/14/15)
KMGH-TV, Denver, CO (listed 6/7/15)
KSTU-TV, Salt Lake City, UT (listed 7/5/15)
KOAT-TV, Albuquerque, NM (relisted 6/14/15)
WTVG-TV, Toledo, OH (listed 7/19/15, see ad above!)
WCYB-TV, Tri-Cities, TN (listed 6/7/15)
WKBN-TV, Youngstown, OH (listed 7/19/15)
KRCR-TV, Redding, CA (relisted 6/21/15)
EXECUTIVE NEWS PRODUCER:
KNTV, San Jose/San Francisco, CA (AM EP, listed 5/30/15)
WFXT-TV, Boston, MA (2 jobs, Inv/Spec. Proj. & newscast EP, relisted 7/11/15)
KDVR/KWGN-TV, Denver, CO (listed 6/21/15)
KOVR-TV, Sacramento, CA (PM EP, relisted 7/19/15)
KGTV, San Diego, CA (Dayside EP, listed 7/5/15)
KSWB-TV, San Diego, CA (PM EP, relisted 6/14/15)
KSTU-TV, Salt Lake City, UT (Dayside EP, relisted 6/14/15)
WDJT-TV, Milwaukee, WI (listed 7/11/15)
WIAT-TV, Birmingham, AL (relisted 6/28/15)
WJAR-TV, Providence, RI (relisted 7/11/15)
KFSN-TV, Fresno, CA (AM EP, listed 6/28/15)
WMTW-TV, Portland, ME (AM EP, relisted this week)
KOAA-TV, Colorado Springs, CO (AM EP, listed 7/5/15)
WVLA/WGMB-TV, Baton Rouge, LA (listed 6/14/15)
WTVM-TV, Columbus, GA (listed 7/5/15)
ASSIGNMENT MANAGER:
WGCL-TV, Atlanta, GA (relisted 6/14/15)
WPBF-TV, W. Palm Beach, FL (relisted 7/11/15)
NEWS OPERATIONS MANAGER:
KPRC-TV, Houston, TX (listed 6/28/15)
Memorial Service:
Friends are invited to a Celebration of Life next month for the late BILL SLATTER. We told you back in April that Bill had died at the age of 87. During his long career, Bill was an anchor/reporter in New Orleans, a talent scout for NBC News, and later owned his own talent agency.
The Celebration of Life will be at the Landsdowne in Natchez, MS, on Saturday, August 1, at 2:00.
Bill's daughter KATHERINE KIRLIN asks anyone who plans to attend to drop her an email at kkirlin@american.edu.
Situations Wanted:
We offer a free situations wanted ad to news managers who are looking for a new opportunity. If you'd like to state your case to a well targeted audience, email me an item (max. 150 words). You may include a link to a website, an email address, and a photo. You must include your name. I'll run it for one week. I don't represent or endorse those listed, but merely trying to help.
Names in the News…and other things:
Congratulations to KNTV in San Francisco which received TWO EMMY Nominations in the National News and Documentary Awards. EIGHT other stations were nominated. The complete list (including network nominations) is here. (Of note: One of those nominated is my client STEVE OSUNSAMI, a correspondent for ABC News in Atlanta.)
I thought you might enjoy two local newspaper stories about big changes to news operations at two stations. WJZY-TV in Charlotte is abandoning its attempt to develop a new way of doing local news after just 18 months. And WEVV-TV in Evansville, IN, is resuming news after 14 years without.
CRAIG CHEATHAM has been named Assistant ND for KSTP-TV in Minneapolis. He's spent the last 16 years as an Investigative Reporter for KMOV-TV in St. Louis.
We told you two weeks ago that SHANDA SUNDSTROM was leaving her job as ND of WBBJ-TV in Jackson, TN. We can now tell you that she's returning to her former station, KFSM-TV in Ft. Smith, AR, as the Assistant ND.
NBC News Senior Vice President ALEX WALLACE has left the network after ten years.
One time KYW-TV (Philadelphia) News Director SCOTT HERMAN has been named Chief Operating Officer of CBS Radio.
ALBERTO MENDOZA joins NAHJ as Executive Director. He has extensive non-profit management experience but no media experience, according to Media Moves.
General Manager News:
JIM CLAYTON is serving as the interim General Manager for Tribune's KDVR/KWGN-TV in Denver He retired in 2012 when he was GM of KOMO-TV in Seattle. He's a former GM in New York, Detroit, and Cincinnati, and recently served as an interim GM in Greensboro, NC.
Newsblues is reporting that JOE McNAMARA has resigned after just seven months as GM of Nexstar's WFXR-TV in Roanoke. He previously ran KHON-TV in Honolulu.
Our Full List of Open ND Jobs:
Here is my list of stations with open ND jobs, as of Sunday, July 26, 2015.
If you know of any additions/deletions/updates, please email me at: rick@rickgevers.com
KCBS-TV 4200 Radford Ave. Los Angeles CA 91604
KWHY-TV 4975 W. Pico Blvd Los Angeles,CA 90019 *
KYW-TV 1555 Hamilton St. Philadelphia PA 19130
KXAS-TV 4805 Amon Carter Blvd. Fort Worth TX 76155
WTSP-TV 11450 Gandy Boulevard St. Petersburg FL 33702
Northwest Cable News, 333 Dexter Avenue N. Seattle, WA 98109
KCEC-TV 777 Grant St. #110 Denver CO 80203 *
WKMG-TV 4466 N. John Young Parkway Orlando, FL 32804
WTVD-TV 411 Liberty St. Durham NC 27701
WKRC-TV 1906 Highland Ave. Cincinnati OH 45219
WSPA-TV 250 International Drive Spartanburg SC 29303
KTNV-TV 3355 S. Valley View Blvd. Las Vegas NV 89102
KLAS-TV 3228 Channel 8 Drive Las Vegas 89109
WAVY-TV 300 Wavy St. Portsmouth VA 23705
KOAT-TV 3801 Carlisle Boulevard NE Albuquerque NM 87107
WKBW-TV 7 Broadcast Plaza Buffalo NY 14202
WACH-TV 1400 Pickens St. Columbia SC 29201
KVEO-TV 394 North Expressway Brownsville TX 78521
WBRZ-TV 1650 Highland Rd. Baton Rouge LA 70802
WHBF-TV 231 18th St. Rock Island IL 61201 (see ad above!)
WFIE-TV 1115 Mount Auburn Rd. Evansville IN 47720
WCTV 1801 Halstead Blvd. Tallahassee FL 32309
KRNV-TV 1790 Vassar St. Reno, NV 89502
KYTX-TV 2211 ESE Loop 323 Tyler TX 75701
WFFT-TV 3707 Hillegas Rd. Ft. Wayne IN 46807
WGXA-TV 599 Martin Luther King Blvd. Macon GA 31201
KIMA/KEPR-TV 2801 Terrace Heights Dr. Yakima,WA 98901
WRBL-TV 1350 13th Ave. Columbus GA 31901
WTVM-TV 1909 Wynnton Road Columbus GA 31906 (see ad above!)
KTVL-TV 1440 Rossanley Dr. Medford OR 97501
KWES-TV P.O. Box 60150 Midland, TX 79711
WVNS-TV 141 Old Cline Road Ghent WV 25843 (see ad above!)
KTMF/KWYB-TV 2200 Stephens Ave. Missoula, MT 59801
KULR-TV 2045 Overland Ave. Billings, MT 59108 (see ad above)
WDHN-TV 5274 E. State Highway 52 East Dothan AL 36376
WBBJ-TV 346 Muse Street, Jackson, TN 38301 (see ad above!)
WHSV-TV 50 North Main St. Harrisonburg, VA 22802
KGNS-TV 120 W. Delmar Blvd. Laredo TX 78045
KMVT/KSVT-TV 1100 Blue Lakes Blvd. North Twin Falls, ID 83301
KTVH-TV 100 W. Lyndale Ave. Suite A Helena MT 59601
WBUP/WBKP-TV 1705 Ash Street Ishpeming MI 49849
* Spanish language station