Tuesday, October 25, 2016 UPDATE:
I'm sorry to report the death today of a veteran General Manager.
BUD BROWN died unexpectedly this morning at the age of 64. KTXS reports on his passing in this online story. The story does not mention a cause of death.
Bud is survived by his wife and a five year old son.
He'd been the GM for KTXS-TV in Abilene, TX, since 2012, but previously worked as a GM for WWL-TV in New Orleans, KREM-TV in Spokane, WA, and KOTV in Tulsa. He was the GM for WWL during Hurricane Katrina in 2005.
The station is an ABC affiliate owned by Bonten Media.
Our sympathy to his family, friends, and co-workers.
We'll have more on this story in our full report later this week.
regards,
Rick Gevers
**** ***** ****
Greetings:
ONE large market station has an open ND job this week, along with ONE smaller station, while TWO smaller market stations have new news directors. Those changes bring our total of open ND gigs to 21.
THREE of those open jobs are featured among our FOUR paid help wanted ads.
In Names in the News, a new job for a well known former news director. We have a link to a story on how a new ratings competitor is impacting TV ratings, as well as some news managers on the move.
There's a promotion for an Indianapolis General Manager in our only GM note.
And we'll help you solve your gift giving problems. All part of the service here!
Enjoy.
New News Director Openings:
WMAQ-TV, Chicago, IL…as we told you earlier this week, DEBRA JUAREZ is leaving this NBC o-and-o in a move to sister o-and-os WTVJ/WSCV-TV (NBC/Telemundo) as Vice President of Digital. It's a return to Miami for Debra, who's worked for two stations (including WSCV) earlier in her career. She's also been an ND for WFLD-TV in Chicago, NECN in Boston, and has worked in Albuquerque. More here from Chicago media writer ROBERT FEDER who includes the note from WMAQ's Station Manager/VP News FRANK WHITTAKER.
KMIR-TV, Palm Springs, CA…DAVID REESE is leaving this NBC affiliate after the November book for a new job which he tells me will be announced soon. He has been the ND there since March, 2013 and previously worked for several stations in Los Angeles. KMIR is owned by OTA Broadcasting. You can learn more about this opportunity in the paid ad below.
Also, while not a new opening, please note the ad below for the open ND position at WTVA-TV in Tupelo, MS.
Newly Named News Directors:
KNWA-TV, Fayetteville, AR…LISA BRENCE is the news director for this Nexstar Broadcasting owned NBC affiliate. Lisa has worked her entire career at KNWA, starting in production and working her way into news.  She replaces BROOK THOMAS who held the job for more than eight years after being promoted from Assignment Editor.  He has taken a job as a associate product manager for Tyson Foods.
KEYC-TV, Mankato, MN…MITCH KEEGAN has been promoted to News Director for the ABC/FOX operation, owned by United Communications. According to his bio on the station's website, Mitch has worked here 'off and on' since 2005 in a wide variety of roles. He replaces DAN RUITER who left the station in September when he took a job as an Information Officer with the Minnesota Department of Natural Resources after more than 12 years as ND.
Paid Help Wanted Ads: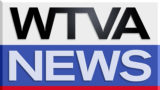 News Director, WTVA-TV, Tupelo, MS:
WTVA in Tupelo-Columbus, Mississippi, has an immediate opening for a news director. The ideal candidate is a high energy person with a positive and competitive personality who possesses leadership skills to quickly gain the respect of a very strong team of journalists.
This person will be expected to take an award-winning newsroom to new heights of success.
WTVA is the NBC/ABC television station for Northeast Mississippi. It is located in Tupelo, the birthplace of Elvis and the regional hub for shopping and services. The city is near two SEC-affiliated universities and is a short drive to Memphis and Birmingham.
Send résumé and cover letter to:
Jerry Jones
WTVA-TV
P.O. Box 320
Tupelo, MS 38802
jjones@wtva.com
Also, let us know in your cover letter how you learned of the opening.
WTVA is an equal opportunity employer.

News Director, KMIR-TV, Palm Springs, CA:
KMIR-KPSE in beautiful Palm Springs is looking for a News Director.
If you're reading Rick Gevers' Newsletter, you know what a News Director does: we want to know what you can do?
Can you lead a team, develop an innovative plan, break a few rules and lead a great television station into the future?
How would you incorporate all things digital and social into the equation every day?
How would you run a newsroom? Lots of questions and we know there is not one right answer.
You just have to be willing to take chances, try new things, and know you'll work for a company willing to innovate. No corporate News Director, just a local team out to win, in what has to be the best small market in America – Palm Springs.
Yes, it gets hot in the summer (but it's a dry heat)
And when the snow starts falling in a few weeks, it will be 80 degrees here.
Resume and thoughts on above to PalmSpringsND@KMIR.com.
EOE

Executive Producer, WOI-TV, Des Moines, IA:
Come make a difference in a newsroom that takes risks, invests in real journalism and allows you to grow. The perfect person for our Executive Producer position is someone with big ideas, an innovative spirit and has a love for creating great television with great sound and video.
If your dream is to become a News Director soon, this is a great starting place. Local 5 news in Des Moines, Iowa is looking for an energetic thinker who can take great content and make it shine. This position is for an upcoming, savvy producer or leader in a smaller market ready to apply what you've learned.
Des Moines has all the amenities of a big city (minus the professional sports teams.) We are consistently rated as a Top 5 best city in America for young professionals and overall well-being by the likes of Forbes, Bankrate.com, Gallup and Dell. Our music, dining and arts scene is thriving. Our news market is just as good.
Our newsroom is filled with storytellers, journalists and strong producers. Email me if you want to join us on the adventure.
April Samp
News Director
asamp@weareiowa.com

News Director, WCTI-TV, Greenville/New Bern, NC:
WCTI-TV (ABC) in Greenville-New Bern, NC has an opening for an experienced, aggressive, and hands-on News Director. This person will provide leadership in the development and execution of our strategic news plan, closely tied to viewer research and focus on our brand. A required core competence is ability to coach and direct our team in compelling storytelling. The assignment includes embracing and advancing robust digital operations.
Position is based in New Bern, not far from the Crystal Coast and some of the best beaches on the Atlantic. We produce over 35 hours of live news each week on two stations and have a thriving digital presence via online, mobile and social media. News Director manages a staff across three locations, oversees newscasts for FOX Eastern Carolina in addition to WCTI, and prepares annual department budget and manages ongoing expenses.
Strongest candidates will be able to develop and articulate the news plan, hold all team members accountable for consistent execution of plan, and understand and lead the team in executing with the Bonten News Process. Continuous recruiting is essential, as is embracing coaching and training newsroom personnel. We seek someone with strong news DNA who at the same time thrives in a collaborative work environment in concert with our company's Culture of Excellence.
Please apply if you are the one to lead our successful news operation to the next level. Qualified candidates should contact Dick Reingold, VP & General Manager at rreingold@wcti12.com.
WCTI is owned by Bonten Media Group. EEOC.
Other News Management Openings:
ASSISTANT NEWS DIRECTOR:
KXAS-TV, Ft. Worth/Dallas, TX (relisted 9/4/16)
KNTV, San Francisco/San Jose, CA (listed 9/4/16)
WTAE-TV, Pittsburgh, PA (relisted this week)
KMBC-TV, Kansas City, MO (relisted 10/16/16)
KSHB-TV, Kansas City, MO (listed 10/2/17)
WJXT-TV, Jacksonville, FL (relisted this week)
WREG-TV, Memphis, TN (listed 9/4/16)
KEZI-TV, Eugene, OR (relisted this week)
KTXS-TV, Abilene, TX (listed 8/21/16)
EXECUTIVE PRODUCER:
KXAS-TV, Ft. Worth/Dallas, TX (relisted 9/4/16)
WGCL-TV, Atlanta, GA (2 jobs, Sr. EP & Spec. Projects Sr. EP, listed 9/25/16)
WXYZ-TV, Detroit, MI (Special Projects/Investigative, relisted 10/2/16)
KRIV-TV, Houston, TX (Senior EP, listed 9/18/16)
KWGN-TV Denver, CO (listed 9/25/16)
WEWS-TV, Cleveland, OH (Dayside EP, relisted 10/2/16)
WOIO/WUAB-TV, Cleveland, OH (listed 9/18/16)
KOVR-TV, Sacramento, CA (Dayside EP, listed 8/28/16)
KMOV-TV, St. Louis, MO (AM EP, new listing this week)
WBTV, Charlotte, NC (listed 8/7/16)
WCNC-TV, Charlotte, NC (AM EP, listed 8/14/16)
KPTV, Portland, OR (relisted 9/11/16)
WXIN-TV, Indianapolis, IN (two openings, new listing this week)
WBNS-TV, Columbus, OH (two openings, listing modified 9/18/16)
KCTV, Kansas City, MO (PM EP, relisted 9/18/16)
WCPO-TV, Cincinnati, OH (AM EP, relisted 8/14/16)
WPTV, West Palm Beach, FL (AM EP, relisted 10/2/16)
KLAS-TV, Las Vegas, NV (AM EP, listed 8/28/16)
WFOX/WJAX-TV, Jacksonville, FL (AM EP, listed 8/21/16)
KOAT-TV, Albuquerque, NM (PM EP, relisted 9/4/16)
KOB-TV, Albuquerque, NM (relisted 9/25/16)
WAVE-TV, Louisville, KY (listed 8/14/16)
WREG-TV, Memphis, TN (listed 9/4/16)
WINK-TV, Ft. Myers, FL (Senior EP, listing revised 8/21/16)
WVLT-TV, Knoxville, TN (AM EP, listing revised 8/28/16)
WOI-TV, Des Moines, IA (new listing this week, see ad above!)
WAAY-TV, Huntsville, AL (PM EP, relisted 8/21/16)
WCTI-TV, New Bern, NC (relisted 9/25/16)
WTXL-TV, Tallahassee, FL (listing revised 9/11/16)
Names in the News:
Longtime broadcaster PRINCELL HAIR moves up within NBC as he become GM for CSN (Comcast Sports Network) New England, based in Boston. He's currently Senior VP of News and Talent for the NBC Sports Group. More in the official news release. He's a former ND in Baltimore, Chicago, and Los Angeles, has been the Senior VP for News Operations for the Comcast Sports Group and also served as Senior VP for CNN Worldwide, GM of CNN, VP/News for the CBS o-and-o's, and worked in Orlando, Miami, and Detroit.
Congratulations to ZAK OWENS, promoted to Executive Producer at WAVE-TV in Louisville. He'd been the 11:00 producer for that Raycom Media owned NBC affiliate.
DENNIS LORTZ returns to local news as he joins WOWK-TV in Charleston/Huntington, WV, as Assistant News Director. He's a former ND/Anchor in Scottsbluff, NE, worked in Rapid City, SD, and produced in Dallas and Washington before working for many different syndicated programs.
The Indianapolis Business Journal takes a look at the impact ComScore has on the way television ratings are determined.

Looking for a gift for someone who is hard to buy for and loves animals? Check out Champions for Our Planet, the gift giving guide released this week by the Indianapolis Prize, the world's largest award for animal conservation. The pictures alone are worth a few minutes. More about the guide here. Full disclosure: My wife KAREN BURNS is Executive Director of the Prize.
General Manager News:
Congratulations to WTHR-TV (Indianapolis, IN) General Manager LARRY DELIA. He is assuming additional duties as President of Dispatch Broadcast Group, which also owns WBNS-TV in Columbus, OH. Larry first joined the company in 2013 as GM of WTHR: He's also been a GM for WXIN/WTTV in Indianapolis, as well as in New Orleans, Harrisburg, PA, and Burlington, VT. More on his promotion here.
Our Full List of Open ND Jobs:
Here is my list of stations with open ND jobs, as of Sunday, October 23, 2016:
If you know of any additions/deletions/updates, please email me at: rick@rickgevers.com
WMAQ-TV 454 North Columbus Drive Chicago IL 60611
KTVT-TV 5233 Bridge Street, Fort Worth TX 76103
KOIN-TV 222 SW Columbia St. Portland OR 97201
WCPO-TV 1720 Gilbert Ave, Cincinnati, OH 45202
WIVB-TV, 2077 Elmwood Ave. Buffalo, NY 14207
KOKI-TV 2625 S Memorial Dr, Tulsa, OK 74129
WTEN-TV 41 Northern Blvd, Albany, NY 12204
WKRG-TV 555 Broadcast Dr. Mobile AL 36606
WCSH/WLBZ-TV One Congress Square Portland, ME 04101
WAND-TV 904 South Side Drive Decatur, IL 62521
WCTI-TV 225 Glenburnie Drive New Bern, NC 28560 (see ad above!)
WFFT-TV 3707 Hillegas Road Fort Wayne, IN 46807
KIMA/KEPR-TV 2801 Terrace Heights Dr. Yakima,WA 98901
KAPP/KVEW 114 N. 4th Street Yakima, WA 98901
WTVA-TV PO Box 320 Tupelo MS 38802 (see ad above!)
KX Network 1811 N 15th Street Bismarck, ND 58501
KARD/KTVE-TV 200 Pavilion Road W. Monroe, LA 71292
KESQ-TV 31276 Dunham Way Thousand Palms, CA 92276
KMIR-TV 72920 Parkview Dr, Palm Desert, CA 92260 (see ad above!)
KMVT-TV 1100 Blue Lakes Blvd. N Twin Falls, ID 83301
KYOU-TV 820 W Second St. Ottumwa IA 52501
* Spanish language station