Greetings from Las Vegas, site of the annual NAB convention. I hope to see many of you here.
RTDNA is sponsoring a (very) informal gathering on Tuesday night, beginning at 9:00 PM at the Parasol Down bar at the Wynn Hotel and Casino. That's the night before the 'RTDNA @ NAB' seminar which will take place on Wednesday. I hope to see you there.
Turning to our normal business, not much activity this week, with ONE news director departure announced, and TWO ND jobs filled (one with an asterisk!), with another consolidated with a sister station.
Those changes mean 27 stations are now looking for NDs.
We have TWO new help wanted ads for a total of FOUR ads for different jobs in a wide range of markets ranging from coast-to-coast.
In addition, TWO of the advertisers that help support this newsletter will be exhibiting at the NAB conference. I hope you'll stop by their booths and learn more about their services. Their ads below will tell you where their exhibits are.
We have TWO obituaries, and several items in Names in the News, including details about a bad health report for a veteran ND, a longtime Tribune exec on the move, and the complete list of IRE winners.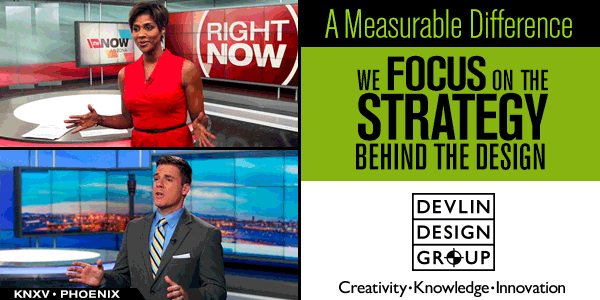 New News Director Openings:
WISH-TV, Indianapolis, IN…the end of the May rating book will bring the curtain down on the 20 year career here for STEVE BRAY. He's been the ND for 2 1/2 years, and held several management positions before moving into the ND job. Steve oversaw news expansion earlier this year after the station lost its CBS affiliation and linked up with the CW network, He first joined the station as the weekend meteorologist, was promoted to Chief Meteorologist four years later, and maintained the title even though he rarely appeared on air over the last few years. The Indianapolis Business Journal has more. Steve's also worked in Mobile, Lake Charles, and Decatur.
Speaking of Indiana ND openings, please note the new ad below for the opening in Ft. Wayne. We told you last week that PETER NEUMANN is retiring from WTPA-WISE-TV.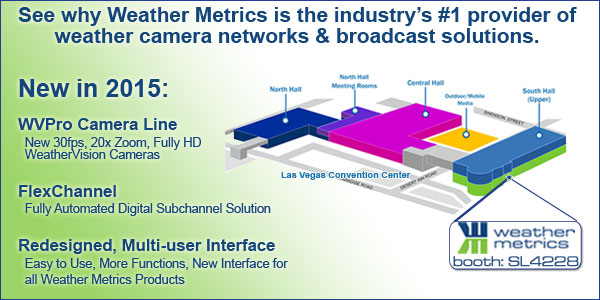 Newly Named News Directors:
KTSM-TV, El Paso, TX…REY CHAVEZ returns to El Paso and KTSM as the next ND for this Nexstar-owned NBC affiliate. Rey has an extensive background, much of it in Spanish language stations in large markets. It's all detailed here in his Linkedin page. But 30 years ago he worked as a director for KTSM. He replaces LAUREN MACIAS-CERVANTES who left the station last month after more than four years as ND.
WEAU-TV, Eau Claire, WI...I think that ANDREW FEFER has been promoted to news director here. After all, that's what his bio on the station website says. Being old-fashioned, I emailed him to confirm his promotion and to ask when it had happened. His response: "I'm sorry, but I have no comment." O-kay. He did give me the phone number for the GM, who I'm guessing isn't in on Sunday. If in fact the station's website is correct, Andrew replaces MIKE LOPEZ who was there about two years. Andrew's also worked in Wausau and Green Bay. WEAU is an NBC affiliate owned by Gray Television.
Also, please note that we've removed the NE opening for WDAZ-TV in Grand Forks, ND from our list of openings. JEFF NELSON, who oversees sister station WDAY-TV, will now oversee WDAZ-TV as well. Jeff's been the ND at WDAY for more than ten years.
Paid Help Wanted Ads:

News Director, WPTA/WISE-TV, Ft. Wayne, IN:
HEADLINE: Experienced News Director wanted to lead a fantastic news team in beautiful Northeast Indiana.
Our next News Director will lead our stations' news operation, both on-air and on-line. If you are passionate, sharp and love to enrich viewer's lives, you're what we're looking for.
DUTIES AND RESPONSIBILITIES INCLUDE:
Ability to meet deadlines while handling multiple tasks.
Preparing and maintaining departmental budgets.
Developing news coverage strategies for 2 TV stations and an extensive arsenal of digital properties.
Minimum 5 years experience in TV news and a Bachelor's degree in Journalism or related field.
Working with other department heads to establish and reach goals.
Developing your staff through critiques, training and mentoring.
Exemplary oral and written communications skills.
Never considered Northeast Indiana? Well, you've been missing out! Low cost of living, affordable homes, beautiful lakes, great sports and accolades galore from some of the nation's leading publications. Centrally located from Chicago, Indianapolis, Detroit and Cincinnati, everyone loves Northeast Indiana as a contender in a land full of kings. You can make your mark here, and you will. Visit www.yourstorymadehere.com and you'll learn our story.
Please apply online at www.gbcjobs.com, or send your cover letter and resume with reference to:
WPTA / WISE,
Attn. Don Osika
General Manager.
3401 Butler Road
Fort Wayne IN 46808
or email todono@21alive.com
Please tell us where you saw this opportunity. EOE.

Assistant News Director, KGTV, San Diego, CA:
KGTV, San Diego's ABC affiliate, is looking for a dynamic Assistant News Director with a proven record of ratings success to help us dominate the San Diego news market.
If you have great news judgment, a strong understanding of changing digital demands, and more creative energy than you know what to do with – this is the job for you. The Assistant News Director will oversee daily content gathering, enterprising stories and creative execution of content across multiple platforms.
If you are ready for a new adventure, please visit www.scripps.com/careers and submit your information to requisition #10280.
Assistant News Director, KHOU-TV, Houston, TX:
This is a great opportunity to join a newsroom in a Top 10 market.
Houston is a culturally diverse city that has a lot to offer. It's the 4th largest city in the nation…Home to the largest medical center in the world, the 2nd largest theatre district (trailing NYC), a unique museum district, and home to three professional sporting teams.
The ideal candidate is an experienced Executive Producer or senior-level manager ready to move up. Must have a current track record of crafting winning morning newscasts and leading talented people. This is an opportunity for a talented show leader who's got what it takes to be an Assistant News Director. Line producing and show managing experience required. Five (5) to seven (7) years overall experience preferred.
For more information please click here to view job posting and how to apply.

Assignment Manager, Central Florida News 13, Orlando, FL:
News 13 is looking for an experienced news manager to oversee the exciting logistics of daily news coverage.
Our Assignment Manager position is directly responsible for a staff of staff of 5 Assignment Editors but is also indirectly responsible for a staff of more than 60 journalists. This Executive Producer level management position reports to the News Director and collaborates with 7 other news department managers.
The successful candidate will be extremely organized, very familiar with large market news coverage strategy, and most importantly a leader who inspires and motivates journalists.
To apply for this position please click on this link:
Bright House Networks is an equal opportunity employer and gives consideration for employment to qualified applicants without regard to race, color, religion, sex, national origin, disability or protected veteran status.
Other News Management Openings:
ASSISTANT NEWS DIRECTOR:
WBZ-TV, Boston, MA (relisted 3/22/15)
KHOU-TV, Houston, TX (listed 4/5/15, see ad above!)
WFTS-TV, Tampa, FL (relisted 3/7/15)
KGTV, San Diego, CA (new listing this week, see ad above!)
KSHB-TV, Kansas City, MO (relisted 3/7/15)
KOAT-TV, Albuquerque, NM (new listing this week)
WJCL-TV, Savannah, GA (listed 3/29/15)
EXECUTIVE NEWS PRODUCER:
WCAU-TV, Philadelphia, PA (relisted 3/22/15)
KXAS-TV, Ft. Worth/Dallas, TX (listed 3/1/15)
WFAA-TV, Dallas, TX (relisted 2/22/15)
WFXT-TV, Boston, MA (relisted 3/14/15)
KPRC-TV, Houston, TX (relisted 3/22/15)
KNXV-TV, Phoenix, AZ (listed 2/7/15)
WTVJ-TV, Miami, FL, (listed 2/1/15)
KOVR-TV, Sacramento, CA (PM EP, relisted 3/14/15)
KXTV, Sacramento, CA (2 openings, relisted 3/14/15)
KSWB-TV, San Diego, CA (PM EP, new listing this week)
WTMJ-TV, Milwaukee, WI (Special Projects EP, listed 3/29/15)
WAVY-TV, Norfolk, VA (2 openings, AM & Dayside, listed 3/29/15)
WIAT-TV, Birmingham, AL (relisted 2/15/15)
WGHP-TV, Greensboro/High Point, NC (Morning EP, relisted 3/7/15)
WIVB-TV, Buffalo, NY (relisted this week)
WDTN-TV, Dayton, OH (Digital EP, listed 3/1/15)
WMTW-TV, Portland, ME (AM EP, relisted 3/22/15)
WCYB-TV, Tri-Cities, TN (relisted 3/22/15)
ASSIGNMENT MANAGER:
WGCL-TV, Atlanta, GA (listed 2/22/15)
Central Florida News 13, Orlando, FL (relisted 3/29/15, see ad above!)
MANAGING EDITOR:
WMAQ-TV, Chicago, IL (new listing this week)
WFXT-TV, Boston, MA (relisted 3/14/15)
NEWS OPERATIONS MANAGER:
WCAU-TV, Philadelphia, PA: (relisted 3/22/15)
Obituaries:
ALAN DePETRO, who once served as news director for WKBF-TV in Cleveland, died this week at the age of 81. Not familiar with WKBF?  Wikipedia to the rescue!  Alan spent almost 25 years as a reporter for WEWS-TV in Cleveland, which detailed his passing here in a report which includes links to some of his stories. Alan also worked in Youngstown and once led a fund-raising drive for new uniforms for his high school band.
And I'm sorry to report the death of my mother-in-law, BEVERLY SHIPPEE, who died in her sleep Thursday morning at her Detroit home. She was 87. In addition to my wife, KAREN BURNS, she is survived by another daughter, MARGARET KNIGHT, and a son, JAMES SHIPPEE. More in this obituary.
Situations Wanted:
We offer a free situations wanted ad to news managers who are out of work and looking for a new opportunity. If you'd like to state your case to a well targeted audience, email me an item (max. 150 words). You may include a link to a website, an email address, and a photo. You must include your name. I'll run it for one week. I don't represent or endorse those listed, but merely trying to help.
Names in the News…and other things:
Investigative Reporters and Editors released the names of the winners of its annual awards completion, including a number of TV winners. The honors will be presented at the annual IRE convention in Philadelphia this June. (As I've mentioned before, the IRE conference is, in my opinion, terrific. If you're working in a newsroom and haven't been, you should make every effort to go.) Here's the list of winners.
SEAN KENNEDY has a new job but doesn't have to move. He's been named the Assistant ND at KSWB-TV, the Tribune-owned FOX affiliate in San Diego. Sean spent almost ten years in the same role at KGTV in San Diego. Before that, he was an ND in Shreveport for five years. He's previously worked in Dallas as an EP for the now-defunct Texas Cable News, and in Springfield, MO.
Longtime newsman FORREST CARR has hit an unfortunate bump in the road in his battle against cancer. He tells the whole story in his latest blog post, which you can find by clicking here. Forrest has twice been a news director in Tucson, as well as in Tampa, Ft. Myers, and Albuquerque. He's been working in radio in Tucson, and pursuing his first love, fiction writing.
General Manager News:
One time CLTV (Chicago) news director STEVE FARBER has joined Weigel Broadcasting as its SVP of Operations. Steve spent more than 20 years at Tribune Broadcasting in a variety of roles, as you will learn by reading this story.
TIM BENNETT has been named GM of WUPA-TV in Atlanta. That's a CW affiliate that's owned by CBS. He'll continue as Director of Sales for the SE region for the CBS TV Stations.
Our Full List of Open ND Jobs:
Here is my list of stations with open ND jobs, as of Sunday, April 5, 2015.
If you know of any additions/deletions/updates, please email me at: rick@rickgevers.com
WPIX-TV 220 E. 42nd Street New York NY 10017
KABC-TV 500 Circle Seven Drive Glendale CA 91201
KWHY-TV 4975 W. Pico Blvd Los Angeles,CA 90019 *
KSTP-TV 3415 University Ave. St. Paul MN 55114
WLTV 9405 NW 41st St. Miami FL 33178 *
KCEC-TV 777 Grant St. #110 Denver CO 80203 *
Central Florida News 13, 20 N. Orange Ave. Suite 13 Orlando FL 32801
WISH-TV 1950 N. Meridian St. Indianapolis IN 46202
WSMV-TV 5700 Knob Rd. Nashville TN 37209
KENS-TV 5400 Fredericksburg Road San Antonio TX 78229
KUTV 299 S. Main St. #150 Salt Lake City UT 84111
WDJT-TV 809 S. 60th St. Milwaukee WI 53214
KTNV-TV 3355 S. Valley View Blvd. Las Vegas NV 89102
WXII-TV 700 Coliseum Drive Winston-Salem NC 27106
WWL-TV 1024 North Rampart St. New Orleans 70116
WTEN-TV 341 Northern Blvd. Albany NY 12204
KJRH-TV 3701 South Peoria Avenue Tulsa OK 74105
WBIR-TV 1513 Hutchison Ave Knoxville TN 37917
WOWK-TV 555 Fifth Ave. Huntington WV 25701
WACH-TV 1400 Pickens St. Columbia SC 29201
WFFT-TV 3707 Hillegas Rd. Ft. Wayne IN 46807
WPTA/WISE-TV 3401 Butler Rd Ft. Wayne, IN 46808 (see ad above!)
KMIZ-TV 501 Business Loop 70 East Columbia MO 65201
KTVL-TV 1440 Rossanley Dr. Medford OR 97501
WHSV-TV 50 North Main St. Harrisonburg, VA 22802
KMVT/KSVT-TV 1100 Blue Lakes Blvd. North Twin Falls, ID 83301
WBUP/WBKP-TV 1705 Ash Street Ishpeming MI 49849
* Spanish language station