Thursday, February 11th, 2016 UPDATE:
For the second time this week, one of the largest news director openings on our list has been filled. And this one is also at a Tegna station.
Congratulations to CHERYL CARSON who was promoted to ND today at Seattle's KING-TV, the NBC affiliate. She's been the interim ND since MARK GINTHER left for KXAS-TV in Dallas way back in August, 2015.
Cheryl's been the Assistant ND here since December 2012. She also oversaw the station's move into new facilities which is being completed this week.
Before moving to Seattle, she spent eleven years at KTTV in Los Angeles as a senior EP. Her first ND job was at WGHP-TV in Greensboro-High Point, NC, and she's also worked in Las Vegas and Greenville, NC.
Her Linkedin page has her full resume.
This news comes just a few days after another large market Tegna ND job was filled. We told you on Monday that SALLY RAMIREZ will be the next ND at KHOU-TV in Houston.
We'll have all the week's news in our full newsletter over the weekend.
regards,
Rick Gevers
Monday, February 8th, 2016 UPDATE:
Greetings:
The largest market opening on our list of open news director jobs has been filled via an internal promotion within the company.
SALLY RAMIREZ has been named Executive News Director for Tegna's KHOU-TV in Houston, the CBS affiliate there. She's worked for sister-Tegna station KGW-TV in Portland, OR, for more than 17 years, first as EP and the last five as Assistant News Director. Sally's also worked in Sacramento, Chicago, Washington, Tucson and El Paso.
Her husband RUSS LEWIS, who anchors the morning news at KGW, will follow her to Houston and join the on-air team later this summer.
Sally replaces PHIL BRUCE who is leaving the station after almost five years as ND. We told you in early December that Phil would leave KHOU at the end of January.
The news release from KHOU is here and the staff announcement from GM DJ WILSON is here.
Stay tuned!
regards,
Rick Gevers
**** ***** ****
ONE new news director opening…and ONE newly named news director in our report this week, leaving our count of open ND jobs to 19.
FOUR of those 19 open jobs are among our ELEVEN paid help wanted ads.  Please note a new ad from our old friends at WeatherMetrics which are offering a free Starbucks gift card (!) as well as an ad from RTDNA with a deadline extension for the Murrow awards.
We have news about memorial plans for former ND FORREST CARR who died earlier this week.
And we have news of two veteran GMs on the move (one a former news director and news consultant.)  Also this week, a former Tennessee ND retires from her 'after-TV' job, another former ND talks about mentoring and how her mentor helped her, and we'll tell you about two news organizations who are shutting down.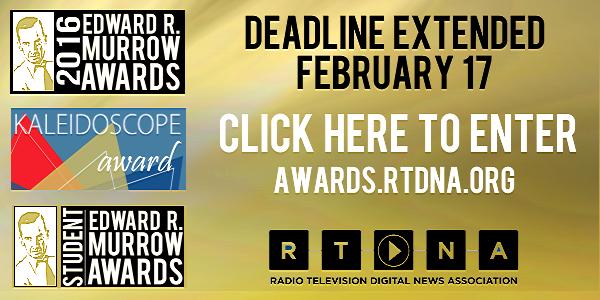 New News Director Openings:
KMID/KPEJ-TV, Midland-Odessa, TX…this ABC/FOX duopoly operated by Nexstar is looking for a new news director.  My records show the most recent ND was JAY REYNOLDS who joined the staff in November, 2013, from another Nexstar station, KTVX-TV in Salt Lake City.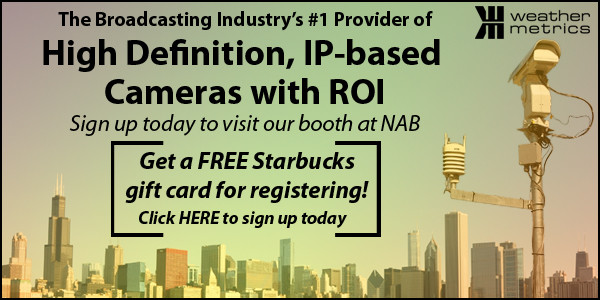 Newly Named News Director:
WZDX-TV, Huntsville, AL…CJ HOYT will be the first news director for this Nexstar owned FOX affiliate.  We told you just last August that CJ was joining KTVT-TV in Dallas as the Managing Editor after four years as ND for Raycom's WTOL-TV in Toledo.  He also served as a news director for sister Raycom station WFIE-TV in Evansville.  CJ's also been a news director in Lafayette, LA, and has worked in Knoxville, Greenville, SC, and Lincoln, NE.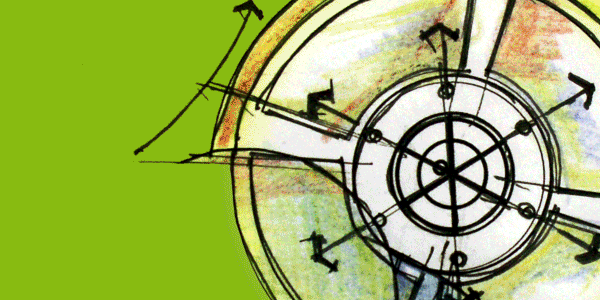 Paid Help Wanted Ads:

News Director, KSL-TV, Salt Lake City, UT:
KSL-TV, a Bonneville station located in Salt Lake City, is looking for a dynamic news director to lead its award-winning news team. KSL is a powerhouse news organization, operating as part of a unique combined-platform newsroom with radio, print, and digital in partnership together.
Being one of the oldest and most stable stations in the country, part of our legacy is a commitment to excellence and community service. We invest in areas that differentiate our station by our strong investigative and enterprise content, specials, and documentaries. We have a well-defined brand, and are looking for a proven leader who has a background of success and a clear vision for the future. The news director will ensure the quality of our on-air product, as well as provide excellent team-building, and staff development.
KSL-TV is located in the heart of downtown Salt Lake City, host to the 2002 Winter Olympics (and will likely be a future Olympic bid city). It is also home to some of the best outdoor recreation in the country, including world-class skiing, hiking, and biking.
To learn more about this opportunity, and to apply, just click here.

Assistant News Director, WXIX-TV, Cincinnati, OH:
WXIX Fox 19 Now in Cincinnati is looking for our next great leader!  We are searching for an aggressive and creative Assistant News Director who will be a main editorial driver, overseeing the content and logistics of the newsgathering process.  The Assistant News Director will work with the News Director to guide our staff to make strategic editorial decisions, prioritize digital efforts, and execute high quality compelling newscasts.
-       Qualified candidates will be experts in website and social media strategy.
-       Minimum 5 years experience as a newsroom manager.
-       Executive Producer and producing background preferable.
-       Ability to mentor and guide reporting staff.
-       Possess a clear understanding of journalistic ethics and guidelines.
-       Understand basic technology of newsgathering equipment, including cameras, edit gear, and live shot gear.
-       Participate in hiring, training, and performance evaluations.
–       Qualified candidates will show strong potential to grow into a News Director role.
If qualified, applications, cover letters, and resumes can be submitted by clicking here: 
No phone calls please.  EOE-M/F/D/V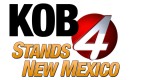 Assistant News Director, KOB-TV, Albuquerque, NM:
KOB 4, in Albuquerque New Mexico is looking for a strong assistant news director to help lead an aggressive newsroom in a location that's a fast-paced news market- and a great place to live. Top candidates must have a minimum of five years in key leadership role(s) within a television newsroom.  In addition, you'll need to possess a desire to win every day, a passion for team-building that includes leading by example and solving problems quickly and effectively, plus a clear vision of how  technology, story-telling and staff function together. Be ready to demonstrate that you are knowledgeable about news reporting, writing, newscast formats, news producing, newsroom organization and news gathering technology.
Your duties will put you at the front of developing and maintaining a strategic and editorial vision for the newsroom.  You'll teach, coach, and steer people toward improvement, including having those difficult conversations and holding people accountable.  We're looking for a team player who comes with a natural ability to lead and organize even the most stressful news day into another victory for the team.
KOB 4's new assistant news director will help lead a team that's focused on living an aggressive brand with heart.  We're proud to be the station that "Stands for New Mexico" and we're looking for a key team member to join our efforts
To find out more and apply, please visit www.kob.com and click on  http://www.kob.com/jobs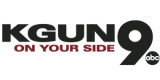 Morning Executive Producer, KGUN-TV, Tucson, AZ:
KGUN 9 and KWBA in sunny Tucson, Arizona are stations owned by E.W. Scripps, a company rich in media history while staying focused on the future. Scripps is one of the nation's largest independent TV station owners. Our 33 television stations and 34 radio stations are vibrant businesses. From this position of strength in TV, Radio and Digital, we are working to stay ahead of the ways in which people use technology to find news and information. But no matter what platform we use, we will always ascribe to our longtime motto: Give light and the people will find their own way.
We are seeking a dynamic morning Executive Producer with strong editorial and people leadership skills. This person should have a desire to win on breaking news, viewer relevance, and lead a team that rows in one direction — everything is for the viewer. We want to WIN, therefore we seek to hire Top Talent to achieve that mission! This is an ideal opportunity for anyone seeking to take their career to the next level or for anyone with a proven track record and is ready to put their experience in action.
If you are interested in joining a winning team, click on this link and apply today!

Senior Media Consultant, SmithGeiger, multiple locations:
Want to help shape the future of media in an unprecedented and exciting time for our industry?
SmithGeiger LLC is the most innovative and fastest growing market research and consulting firm today. Work face-to-face with the Who's Who of Tech, Social Media, Mobile, Internet, OTT, Studio, Program Syndication, Cable and Broadcast companies. Provide state of the art research and on-going strategic counsel that produce successful results. You must have extreme creativity, interests in all media platforms, exceptional communication and writing skills, relentless client customization skills, a commitment to excellence, and be a true team player.
CEO Dave Smith calls this the true "Golden Age of Media." Don't get stuck in the past. Be part of the team on the cutting edge.
Learn more about us by clicking here:
Email resume and any relevant links to: jobs@smithgeiger.com

News Director, WCPO-TV, Cincinnati, OH:
Are you ready to lead a newsroom that is uniquely built for today's local audience, where two large content teams (broadcast and digital) work side by side to create the market's best journalism on multiple screens and devices?
WCPO — 9 On Your Side is the Scripps-owned station serving the Cincinnati market and is seeking a creative News Director to lead a team of award-winning journalists. WCPO has a legacy of producing strong, impactful, advocacy journalism and features a strong 'On Your Side brand, an award winning I-Team investigative unit, and the 'Don't Waste Your Money' consumer series. WCPO Digital is the most progressive TV-powered digital operation in the country, with dozens of veteran multi-platform journalists and a unique membership service offering premium journalism content to subscribers.
WCPO and Scripps have a clear vision about our future. We are committed to building a newsroom that delivers quality journalism with impact and connects to audiences like no TV station has done before. The top candidate will be a visionary collaborator who thinks big, plays to win, and who understands audience trends and can demonstrate growth on key audience metrics.
We need a leader who can take the next step with our on-air product, improving the quality of our story telling and production, and growing the skills and the leadership of our journalists.
Click here to view the full job description and to apply directly for this opportunity.
Visit http://scripps.com/careers to view other opportunities within The E. W. Scripps Company.

News Director, WAFF-TV, Huntsville, AL:
Ever thought about living in the Rocket City, home to NASA's Marshall Space Flight Center, Space Camp, Redstone Arsenal and one of the largest Research Parks in the country? If your answer is yes, WAFF-TV, the Raycom-owned NBC affiliate in Huntsville, AL just might be the place for you.
News Director Candidates interested in joining WAFF must be aggressive, hands-on news/digital coverage leaders who know how to use every tool available to craft exceptional content. The successful candidate should be an enthusiastic, skilled communicator who leads in the execution of breaking news and weather coverage and lives the FIRST ALERT brand on all screens.
Job responsibilities include managing daily news content, constant recruiting and leadership of news staff, innovating effective ways to help build our digital and social platforms to help grow the overall business, budget administration and strategic planning in collaboration with the General Manager and Marketing Manager. Should have at least five years of broadcast television newsroom management experience including time as a News Director and have proven track record of mentoring/coaching a news staff.
Go to this site to view the full job description and apply directly for this position.
EOE-M/F/D/V
Director of News, KAUZ/KSWO-TV, Wichita Falls, TX/Lawton, OK:
Raycom Media is looking for a Director of News to lead the largest newsgathering organization in the Texoma region.
We are looking for a news executive ready to lead approximately 80 individuals working in the newsrooms of ABC affiliate KSWO-TV in Lawton, Oklahoma and CBS affiliate KAUZ-TV in Wichita Falls, Texas.
Our team produces 24/7 news on two websites, four mobile apps and approximately 50 hours of weekly broadcast news. We support two newsrooms now being equipped with state-of-the-art newsgathering and news production systems.
We are looking for an energetic and dynamic leader with a proven track record that includes community engagement, cutting edge journalism and a commitment to excellent weather coverage.
Our Director of News will need to be a solid recruiter, talent coach and mentor. Candidates should have five to seven years of professional experience and previous experience as a local television News Director is definitely preferred. Candidates should also have a degree in Journalism, Mass Communication or a related field.
Qualified candidates should submit a cover letter and resume online. Click HERE to immediately apply.

Wake Up Wisconsin Producer, WAOW-TV, Wausaw, WI:
Do you have a passion for producing? Do you thrive on breaking news? Are you willing to push the envelope? Then WAOW-TV in Wausau, Wisconsin wants to hear from you. We are searching for a news producer to join our Wake Up Wisconsin team. Our award winning two-hour program features fresh overnight news, weather, local updates and prepares viewers for the day ahead.
You must be an organized, self-starter who can produce an aggressive and visually appealing daily newscast. If you want to grow your producing skills in a wonderful team environment – this is the perfect place to do it.
We're looking for a hard-working, creative journalist who can create an experience for viewers, not simply write and organize news copy. If you're willing to work hard and learn fast, this job is the perfect entry level position at our company. A college degree and at least one year of experience are preferred. This is a Monday-Friday overnight position.
If you think you qualify please send your link, cover letter and resume to:
John Laughrin
News Director
1908 Grand Avenue
Wausau, WI 54403
or via email to jlaughrin@waow.com
NO PHONE CALLS PLEASE
WAOW is part of the QNI Broadcast Group, a family owned company with 16 stations (ABC, NBC, FOX, CW) in 8 states.  Throughout QNI, positions are available for candidates with all levels of experience and the advancement you are seeking.  Visit careersatquincy.com for links to all stations and opportunities.
WAOW-TV9 is an Equal Opportunity Employer
Dayside Executive Producer, KOAA-TV, Colorado Springs, CO:
KOAA News5 is looking for a leader to join the number one NBC affiliate in beautiful Colorado Springs/Pueblo.
This is the number two job in the newsroom. You will oversee a team of talented, award winning reporters and producers, shaping the style and tone of our news through compelling story telling and delivery.
Responsibilities & qualities:
Participate in daily news meetings to determine stories and treatment; steer reporter story
direction, content & delivery.
Copy edit shows & mentor producers on showcasing, pacing, style & tone.
Produce and manage breaking news; Line produce as needed
Help maintain the team culture, deal quickly and fairly with conflict & be solutions oriented;
work well under pressure
Produce staff schedule and long range staff plans
Excellent leader and motivator
Must be able to manage a large staff
We a looking for 3-5 years producing experience, demonstrated leadership qualities, and an understanding of how to implement brand. If you are the "go to" producer in your shop, this is the next step.
This job comes with competitive pay and benefits at one of the best companies in broadcasting.
We strive to make this THE place to work.
Send your work to EPjob@koaa.com
EOE
Other News Management Openings:
ASSISTANT NEWS DIRECTOR:
WCNC-TV, Charlotte, NC (listed 12/13/15)
KMBC-TV, Kansas City, MO (listed 1/17/16)
KSHB-TV, Kansas City, MO (relisted 1/24/16)
WXIX-TV, Cincinnati, OH (new listing this week, see ad above!)
WDJT-TV, Milwaukee, WI (relisted 1/31/16)
KOB-TV, Albuquerque, NM (new listing this week, see ad above!)
WCYB-TV, Tri-Cities, TN (relisted 12/20/15)
WTVM-TV, Columbus, GA (listed 12/6/15)
KRCR-TV, Redding, CA (relisted 12/20/15)
KTIV-TV, Sioux City, IA (relisted 1/10/16)
EXECUTIVE NEWS PRODUCER:
WFXT-TV, Boston, MA (AM EP, relisted this week)
KOMO-TV, Seattle, WA (Digital EP, listed revised 1/10/16)
KXTV, Sacramento, CA (relisted 1/10/16)
KOIN-TV, Portland, OR (Investigative EP, relisted 1/24/16)
WBNS-TV, Columbus, OH (PM EP, relisted 1/10/16)
WCPO-TV, Cincinnati, OH (listed 12/20/15)
KSNV-TV, Las Vegas, NV (2 openings, AM & PM, listing revised 12/6/15)
KTNV-TV, Las Vegas, NV (AM EP, relisted 1/10/16)
KWTV, Oklahoma City, OK (PM EP, listed 12/27/15)
KFSN-TV, Fresno, CA (listed 1/31/16)
WRIC-TV, Richmond, VA (AM EP, listed 12/20/15)
WDTN-TV, Dayton, OH (Morning EP, relisted 1/24/16)
KGUN-TV, Tucson, AZ (Morning EP, new listing this week, see ad above!)
WAAY-TV, Huntsville, AL (PM EP, listed 12/13/15)
KOAA-TV, Colorado Springs, CO (Dayside EP, listed 1/24/16, see ad above!)
WJCL-TV, Savannah, GA (relisted 1/17/16)
KRNV-TV, Reno, NV (AM EP, listed 1/24/16)
WPTA-TV, Ft. Wayne, IN (listed 1/3/16)
WAOW-TV, Wausau, WI (relisted 12/13/15)
MANAGING EDITOR:
KOIN-TV, Portland, OR (listed 1/24/16)
WHIO-TV, Dayton, OH (listed 12/13/15)
Obituary:
A memorial service honoring FORREST CARR will be held later this month in Memphis. More in this Facebook post from his widow, DEBORAH CARR.  Forrest died earlier this week after a battle with cancer that he chronicled on his blog. Forrest was twice a news director in Tucson, as well as in Tampa, Ft. Myers, and Albuquerque. When he left the ND office, he wrote novels and hosted a radio talk show.
If you missed it, Poynter's AL TOMPKINS offers this tribute to his friend and tells us of his contributions to journalism.
Situations Wanted:
We offer a free situations wanted ad to news managers who are looking for a new opportunity. If you'd like to state your case to a well targeted audience, email me an item (max. 150 words). You may include a link to a website, an email address, and a photo. You must include your name. I'll run it for one week. I don't represent or endorse those listed, but merely trying to help.
Names in the News…and other things:
Sorry to report that two different news operations are shutting down. The MundoMax station in Miami aired its last newscast in late January. And WYIN-TV in Northwest Indiana, operated by Lakeshore Public Media, broadcast its last program Friday night.
Congratulations to former WBIR-TV (Knoxville, TN) ND MARGIE NICHOLS who is retiring after almost eight years as vice chancellor for communications and marketing at the University of Tennessee-Knoxville.
One time news director (Winston-Salem and Ft. Wayne) KAREN FRANKOLA wrote this essay on being a mentor and the lessons she learned from an important figure in her life.
General Manager News:
JOAN BARRETT will be the next GM for Tribune's KDVR/KWGN-TV in Denver. We told you of her appointment earlier this week. She's spent the past 14 years as GM for KWCH-TV in Wichita but new owners Gray TV told her it wanted 'new eyes' at the station. Joan's a former ND in Wichita and Phoenix, and spent time as a consultant. Here's the news release from Tribune, and the Denver Post took a moment from its coverage of 'The Big Game' to provide this view.
Veteran General Manager ROBERT ROMINE returns to his very first station as GM of KXMB-TV in Bismarck, ND. His complete bio is here.
Our Full List of Open ND Jobs:
Here is my list of stations with open ND jobs, as of Sunday, February 7, 2016.
If you know of any additions/deletions/updates, please email me at: rick@rickgevers.com
KHOU-TV 1945 Allen Parkway Houston TX 77019
WWSB-TV 1477 10th St, Sarasota, FL 34236 (Tampa market)
KING-TV 333 Dexter Avenue N. Seattle WA 98109
Northwest Cable News, 333 Dexter Avenue N. Seattle, WA 98109
KCEC-TV 777 Grant St. #110 Denver CO 80203 *
WJZY/WMYT-TV 3501 Performance Road Charlotte, NC 28214
XETV 8253 Ronson Rd. San Diego 92111
KSL-TV 55 North 300 West Salt Lake City, UT 84110 (see ad above!)
WCPO-TV 1720 Gilbert Ave, Cincinnati, OH 45202 (see ad above!)
WPEC-TV 1100 Fairfield Drive West Palm Beach, FL 33407
WPTV 1100 Banyan Blvd. W. Palm Beach, FL 33401
WAFF-TV 1414 N Memorial Parkway Huntsville, Al 35801 (see ad above!)
KIMA/KEPR-TV 2801 Terrace Heights Dr. Yakima,WA 98901
KSBY-TV 1772 Calle Joaquin San Luis Obispo, CA 93405
KBAK-TV1901 Westward Drive Bakersfield, CA 93301
KTVE/KARD-TV 200 Pavilion Rd, West Monroe, LA 71292
KMID/KPEJ-TV 3200 LaForce Boulevard Midland, TX 79711
KAUZ/KSWO-TV 3601 Seymour Highway Wichita Falls, TX 76309 (see ad above!)
KTIV-TV 3135 Floyd Blvd. Sioux City, IA 51108
* Spanish language station