Monday, August 29, 2016 UPDATE #2:
It's my sad duty to report that BOB LONG died today in a Washington hospital after a long fight with bone cancer.
Bob was a legendary news director who retired in 2009 after six years as ND for KNBC-TV in Los Angeles. He also served as ND for NBC's WRC-TV in Washington, worked for several other Los Angeles stations, and also produced documentaries.
You will get a sense of the man as you enjoy this interview with Bob, conducted when he retired from KNBC. He was also known for the uniqueness of his memos, as remembered by WRC anchor JIM VANCE in this note today to his co-workers.
I don't have funeral arrangements yet, nor Bob's age. I'll add them to this website when I do, and will include them in the next emailed edition of the full newsletter.
One other note: It was announced late today that LES VANN is headed to Scripps' WFTX-TV (FOX) in Ft. Myers as General Manager. We told you last week that Les was leaving WISH-TV in Indianapolis after two years as GM.
Enjoy the rest of the week!
regards,
Rick Gevers
**** ***** ****
Monday, August 29, 2016 UPDATE:
Congratulations to long time Philadelphia news director SUSAN SCHILLER who was announced today as the new news director for KRIV-TV in Houston, the FOX o-and-o there.
More from Houston media blogger MIKE McGUFF.
Susan spent 15 years as ND of CBS's KYW-TV in Philly, part of a 40 year career with the company, ranging from other owned stations to CBS News. Here's her complete bio from when she was named to the Broadcast Pioneers of Philadelphia Hall of Fame.
At KRIV, she replaces BOB MORFORD who left in May for an ND job in Huntsville, AL, to be closer to his wife, who lives in Nashville. Bob spent four years here, three as news director.
And there's one important correction from yesterday's newsletter. I told you that CHRIS PETTIGREW had taken a new job as an EP at Scripps' ABC affiliate in Detroit, WXYZ-TV. He actually is the new EP for Scripps' ABC affiliate in Denver, KMGH-TV. Apologies to Chris, KMGH, WXYZ, and whoever is looking over his/her shoulder at WXYZ.
More in our full report later this week.
regards,
Rick Gevers
**** ***** ****
Greetings:
Another week of more ND jobs filled than opened. We will tell you about SIX new news directors, while just ONE position opened up. That drops our count of openings to just 16.
And ONE of those open ND jobs is among our FIVE paid help wanted ads this week.
Also this week…a handful of news managers on the move, an update on the departure of a former ND turned GM in Indianapolis, and the arrest of a former Tucson news director.
All that and more below.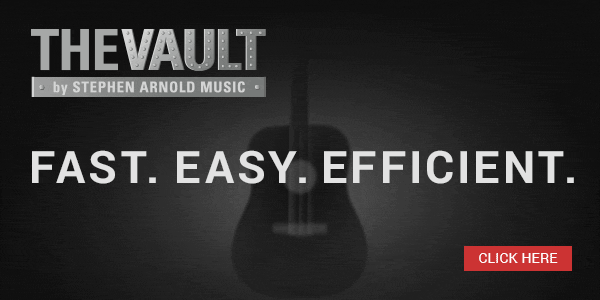 New News Director Opening:
KTVT-TV, Ft. Worth/Dallas, TX…in one of three emailed UPDATES we brought you this week, we told you of the surprise departure of MIKE GARBER as news director for this CBS o-and-o after just over two years. He's also been an ND in West Palm Beach, Jacksonville, FL, and Columbia, SC. Mike began his career as a sports producer for stations in Tampa and San Francisco. Longtime Dallas TV reporter ED BARK has more on his departure.
Newly Named News Directors:
KNTV, San Jose/San Francisco, CA…in an announcement that bought spontaneous applause from the staff, STEPHANIE ADROUNY is being promoted to VP/News for this NBC o-and-o. She's been the Assistant ND here for the past two years, and spent the eight years previously as the Assistant ND for KGO-TV in San Francisco. At KGO, for at least part of that time, her GM was VALARI STAAB, now President of the NBC o-and-o stations. You're smart: you connect the dots. Stephanie replaces JONATHAN MITCHELL who left in July after more than six years as ND.
KAKW-TV, Austin, TX…this Univision station has named ISMAEL MARTINEZ as news director. Again! He worked at KAKW from 2003 until 2014 in a variety of roles, including news director, before moving to Univision's San Antonio station, KWEX-TV, as News and Operations Supervisor. He replaces MIGUEL GAYTAN who was named ND of Telemundo's KTAZ-TV in Phoenix in June.
WPTA/WISE-TV, Ft. Wayne, IN…JONATHAN SHELLEY joins this Quincy Media owned duopoly as news director. We have the news release here. Until last March, he spent nine years as the ND for WDSU-TV in New Orleans. He's also worked in Oklahoma City, Las Vegas, Milwaukee, and Ft. Myers. Jonathan replaces ALAN WAGMEISTER who left the station last month (shortly after Quincy took over) after one year as ND.
WWTV/WWUP-TV, Cadillac/Traverse City, MI…SEAN MAHON returns to this CBS affiliate as news director. He was the station's chief photographer from 1996-2000 before working for three Detroit stations as a photographer. He replaces KEVIN DUNAWAY who was promoted to Vice President and General Manager for this Heritage Broadcasting station in April after 14 years as ND.
KPLC-TV, Lake Charles, LA…JENELLE SHRINER will be the next ND for this Raycom Media owned NBC affiliate. Here's the official release from the station. She's spent the last eight months as the Assistant ND (and interim ND) for KVUE-TV in her second stint at KVUE-TV in Austin, TX. She's also worked in Houston, Seattle, Ft. Myers, and for two stations in Raleigh. Jenelle replaces CHARLIE HALDEMAN who was promoted to Raycom's KXXV-TV in Waco, last month, after six years as ND here.
KTVZ-TV, Bend, OR…thanks to a loyal reader who answered our pleas last week for the destination of NIC MOYE, who left WLNE-TV in Providence. Turns out Nic is returning to Bend, OR, as ND for this News-Press and Gazette NBC affiliate. She spent three years as ND for WLNE, and was the start-up ND for KOHD-TV in Bend. She's also worked in San Francisco, Seattle, Portland, OR, Harrisburg, PA, and Santa Barbara, CA. Nic replaces LEE ANDERSON who stepped down after six years as ND and almost 20 at the station, much of it as anchor.
Paid Help Wanted Ads:
Morning Executive Producer, KDVR/KWGN-TV, Denver, CO: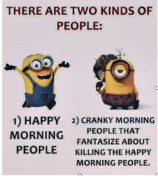 If you're the first and not the second, we'd love to talk to you!
KDVR Fox 31 in Denver is looking for a Rock Star Executive Producer to oversee our weekday morning shows. We want a strong leader who is aggressive, competitive and creative! We don't want a stacker! We want someone who will dig for overnight news and keep the shows updated and fresh. Must be strong with breaking news, good at copy editing, able to coach producers and really lead the morning crew! We want to mix up the morning news landscape and that means hiring a creative and aggressive Executive Producer…who likes the morning shift!
Our Executive Producers are responsible for managing all aspects of newscast content and play a vital role in our strategic plan to grow ratings and improve our product on air and on our digital platforms. You've got to own social media! And have the skills to contribute content to our web site. Must have solid news judgment, the ability to meet daily deadlines, work well under pressure, generate story and coverage ideas on a daily and long-term basis, manage a team of producers, and work with a large, diverse staff in a professional manner to ensure our content meets standards for editorial and technical integrity. Excellent communication skills are a must, as is prior management and major market producing experience.
Interested and qualified candidates are urged to apply on-line at www.tribunemediacareers.com JOB-ID 2016-44695.

News Director, WIVB-TV, Buffalo, NY:
Do you think working in TV news is more exciting than ever? Do you wake-up "jazzed" because you are creating the future of electronic journalism? Does planning coverage on multiple platforms get your creative juices flowing? If your answer to all the above is a big, fat, YES! then News 4 Buffalo may be the place for you.
We're looking for a News Director to be a partner with our tremendous staff of journalists. If you love investigative journalism, you'll do plenty of that here; if you're passionate about covering some of the wildest weather anywhere, we've got that too and if guiding a team of award-winning pros is right up your alley, then WIVB News 4 is right where you belong.
We're not looking for the same old thing. We want a person who's not afraid to shake it up and spends part of each day looking for that next "big thing." We have all the tools you'll need, and the mix of seasoned journalists and fresh, new talent that make coming to work fun.
If this feels like your dream job, then tell us about yourself . . . and why you belong at News 4 Buffalo!
Education/Experience: Bachelors Degree in Communications, TV/film or the equivalent. At least 5 years experience in television or radio broadcast/production is required.
To learn more about the duties and responsibilities, and to apply, click here.
EOE/MINORITIES/FEMALES/VETERANS/DISABLED

Assistant News Director, KEZI-TV, Eugene, OR:
KEZI 9 – ABC in Eugene, Oregon – the jewel of Oregon's Willamette Valley in the stunning Pacific Northwest, has an immediate opening for an Assistant News Director.
Eugene is one hour from the majestic Pacific Ocean, one hour from stunning mountains and skiing, ninety minutes from the booming fun city of Portland, and home of the Willamette and McKenzie Rivers. Recreation, hiking, fishing, biking, thriving arts, clean air, low humidity. Who says you can't have it all?
Eugene is also home to the University of Oregon Ducks and is known as Track Town USA, with historic Hayward Field, the home of Steve Prefontaine, and the birth place of NIKE.
KEZI is a member of the Heartland Media family – a dynamic and growing company with stations across the country. Besides KEZI, Heartland also has other west coast stations in Medford, OR and Chico, CA – offering three contiguous markets that can share content and resources.
We are a Live, Local, Late Breaking newsroom of dedicated professionals, and are looking for an experienced news leader to join our team. We want someone who can execute a strategy, mentor reporters and producers, utilize strong news judgment, and win every day on all platforms. We want someone with experience and a passion for news.
If that is you, let's talk. Click here for details.

Senior Executive Producer, WINK-TV, Ft. Myers, FL:
The WINK Senior Executive Producer will oversee the development and training of producers and Executive Producers at Southwest Florida's leading news operation. WINK is looking for a leader capable of teaching and mentoring producers, as well as developing Executive Producers. Passion is important for this role, but more important is a sense of purpose.  The top candidate will be someone who demonstrates the ability to lead and teach. Creativity, strong news judgment, superb writing skills and excellent showcasing and production skills are a must.
The Sr. EP oversees all activities that go into the creation of the on-air product, which includes Executive Producers, Producers and Associate Producers. Integrating social media into the newscasts is an emerging growth area in which the Sr. EP must embrace and lead. The Sr. EP is the chief advocate for the practical execution of research strategies designed to meet audience expectations. This senior leadership position will help lead a team of experienced journalists that produce 65 hours of local news a week.
Qualifications:
Degree in broadcast journalism, preferred.
Practical experience as an Executive Producer of television news programs.
High production and journalism standards.
Excellent management, mentoring and teaching skills.
Must pass a pre-employment screening.
Send resume to:
Tom Doerr
News Director
WINK News
2824 Palm Beach Boulevard
Fort Myers, Florida 33916

Executive Producer, WAAY-TV, Huntsville, AL:
Looking for that first News Director job?
Want to be a News Director, but don't have the title yet?   Frustrated that you can't get interviews for that first ND job?
I've got a deal for you.  Come to WAAY-TV in Huntsville, AL as the Executive Producer and we'll train you to be a News Director.
There may be an opportunity to move into the News Director job here in the near future.  If that doesn't happen, I will personally work to get you the ND job you want somewhere else.
The people I've trained have gone on to be NDs in Washington DC, Atlanta, San Diego, Portland, Orlando, Columbus, Spokane, New York, Monterey, Tampa, Pittsburgh, Miami, Dallas, and many more.
Email me today.  Let's talk.
Other News Management Openings:
ASSISTANT NEWS DIRECTOR:
KXAS-TV, Ft. Worth/Dallas, TX (listed 8/14/16)
WTAE-TV, Pittsburgh, PA (listed 8/14/16)
KMBC-TV, Kansas City, MO (relisted 8/7/16)
WJXT-TV, Jacksonville, FL (relisted 8/21/16)
WFIE-TV, Evansville, IN (listed 7/24/16)
KEZI-TV, Eugene, OR (relisted 8/21/16, see ad above!)
KTXS-TV, Abilene, TX (listed 8/21/16)
EXECUTIVE PRODUCER:
KXAS-TV, Ft. Worth/Dallas, TX (listed 8/14/16)
NBC Boston (listed 7/31/16)
WFLA-TV, Tampa, FL (AM EP, listed 7/4/11)
WXYZ-TV, Detroit, MI (Special Projects/Investigative, new listing this week)
KDVR/KWGN-TV (AM EP, new listing this week, see ad above!)
WEWS-TV, Cleveland, OH (Dayside EP, relisted 8/14/16)
KOVR-TV, Sacramento, CA (Dayside EP, new listing this week)
WBTV, Charlotte, NC (listed 8/7/16)
WCNC-TV, Charlotte, NC (AM EP, listed 8/14/16)
KPTV, Portland, OR (listed 7/10/16)
WRTV, Indianapolis, IN (AM EP, relisted 8/14/16)
WBNS-TV, Columbus, OH (Dayside & Digital EP, listing modified this week)
KCTV, Kansas City, MO (PM EP, listed 7/4/11)
WCPO-TV, Cincinnati, OH (AM EP, relisted 8/14/16)
WPTV, West Palm Beach, FL (AM EP, new listing this week)
KLAS-TV, Las Vegas, NV (AM EP, new listing this week)
WFOX/WJAX-TV, Jacksonville, FL (AM EP, listed 8/21/16)
WAVE-TV, Louisville, KY (listed 8/14/16)
KOB-TV, Albuquerque, NM (listed 7/24/16)
WINK-TV, Ft. Myers, FL (Senior EP, listing revised 8/21/16, see ad above!)
WVLT-TV, Knoxville, TN (AM EP, listing revised this week)
WOWK-TV, Charleston/Huntington, WV (relisted 7/10/16)
WAAY-TV, Huntsville, AL (PM EP, relisted 8/21/16, see ad above!)
WCTI-TV, New Bern, NC (relisted 7/17/16)
KIVI-TV, Boise, ID (AM EP, relisted 8/14/16)
WTXL-TV, Tallahassee, FL (listed 8/21/16)
MANAGING EDITOR:
NBC Boston (listed 7/31/16)
Names in the News:
WAGA-TV (Atlanta's FOX o-and-o) has hired longtime Atlanta newsman PHIL HUMES as morning EP. Here's the note from VP/News MIKE McCLAIN:
Please join me in welcoming Phil Humes to FOX 5 Atlanta. Phil joins our team Monday as an Executive Producer for Good Day Atlanta.
Many of you know Phil from his decades of work at WXIA. Phil most recently served as Manager of News Operations and Planning at 11 Alive. He also worked as a producer and an Executive Producer during his tenure there.
Phil is a graduate of the University of Michigan. He was awarded the prestigious NATAS Silver Circle award in 2014 for his outstanding work in television.
Phil is very excited about joining our team. Please take a moment to welcome him to FOX 5 Atlanta.
CHRIS PETTIGREW joins Denver's KMGH-TV as Executive Producer. He spent the last six years at CNN. He's also worked at the now-closed Pentagon Channel, in Washington, and in Charlottesville, VA.
WDSU-TV in New Orleans has hired MARK PARRICK as Assistant ND. He'd been an EP for WDAF-TV in Kansas City, and has also worked in Tampa, Peoria, and the Quad Cities.
PATSY LORIS has been promoted to Executive VP/News and Executive News Director for Univision.
Finally, former Tucson News Director BOB RICHARDSON was arrested on prostitution related charges in Chandler, AZ earlier this. Bob's also worked in Houston, Nashville, San Antonio and Albuquerque. More in this story. Of note: Bob was one of the first two recipients in 1996 of what evolved into this newsletter.
General Manager Moves:
We told you earlier that WISH-TV General Manager LES VANN is leaving this Media General-soon-to-be-Nexstar CW affiliate for a job to be announced later. Well, it ain't later, yet, but we'll have that news for you soon. JOE ABOUZEID, GM of sister station WDTN-TV in Dayton (and, like Les, a former news director) will be the interim GM. The Indianapolis Business Journal looks at what's happened to WISH since the loss of its CBS affiliation almost two years ago.
Our Full List of Open ND Jobs:
Here is my list of stations with open ND jobs, as of Sunday, August 28, 2016:
If you know of any additions/deletions/updates, please email me at: rick@rickgevers.com
KTTV/KCOP-TV 1999 S. Bundy Dr. Los Angeles CA 90025
KTVT-TV 5233 Bridge Street, Fort Worth TX 76103
KRIV-TV 4261 Southwest Fwy, Houston, TX 77027
WPXI-TV 4145 Evergreen Road Pittsburgh PA 15214
WCPO-TV 1720 Gilbert Ave, Cincinnati, OH 45202
WGRZ-TV 259 Delaware Ave. Buffalo, NY 14202
WIVB-TV, 2077 Elmwood Ave. Buffalo, NY 14207 (see ad above!)
WKEF/WRGT-TV 2245 Corporate Pl, Miamisburg, OH 45342
WSET-TV 2320 Langhorne Rd. Lynchburg VA 24501
WCSH/WLBZ-TV One Congress Square Portland, ME 04101
WAND-TV 904 South Side Drive Decatur, IL 62521
KRDO-TV 399 S. 8th St. Colorado Springs, CO 80905
KIMA/KEPR-TV 2801 Terrace Heights Dr. Yakima,WA 98901
KARD/KTVE-TV 200 Pavilion Road W. Monroe, LA 71292
KMID/KPEJ-TV 3200 LaForce Boulevard Midland, TX 79711
KYOU-TV 820 W Second St. Ottumwa IA 52501