Greetings:
Befitting a short work week (for many, though I am sure not all!), this week's report is short.
There's just ONE new ND opening, but that was created by a move of a veteran ND to GM for a sister station (in this corner, we always like to see NDs becoming GMs).
And I'm not aware of any new NDs being hired, though that will change this week.
Our list of open ND jobs increases ever so slightly to 20.
We do have THREE paid help wanted ads below, and a new job for a former Louisiana news director in Names in the News.
Read on, and have a great week.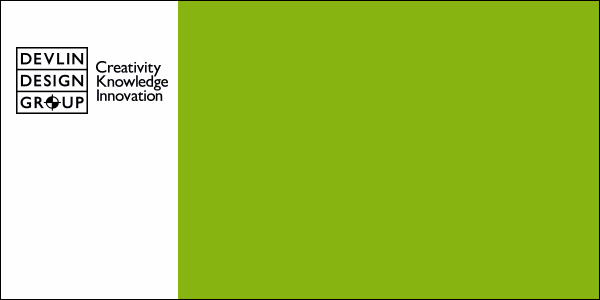 New News Director Openings:
WLWT-TV, Cincinnati, OH…MICHAEL NEELLY is leaving this Hearst owned NBC affiliate to return to Jackson, MS, as GM for Hearst's WAPT-TV, the ABC affiliate there. Michael worked as a photographer and producer for WAPT in the early 90's. He's also an Ole Miss alum. He's spent the last three years as the ND at WLWT, and 12 years before that as the ND for Hearst's WLKY-TV in Louisville. He's also worked in Ft. Myers and Portland, ME. At WAPT, he replaces longtime GM (and one time news director) STUART KELLOGG who is retiring. The local newspaper has more.
Newly Named News Director:
I'm not aware of any hires this week, but know of at least one that will be announced in the week ahead. And we'll have that for you next issue.
Paid Help Wanted Ads:

Morning Executive Producer, WDTN-TV, Dayton, OH:
WDTN is looking for an aggressive, innovative Executive Producer.
The top candidate is an excellent writer who has a passion for news, solid editorial judgement and the ability to lead the market in breaking news and weather. This person knows how to produce compelling and informative newscasts that make an impact with an audience on-air, online and on social media. You must be creative and a strategic thinker. We need a leader and team player who can meet deadlines and coach others to be their best.
Must be available for all shifts, including overnights, weekends, and holidays. A minimum of 3 years news producing experience is required.
Dayton's economy is booming. The market has great schools, shopping and restaurants, and it's just a quick trip to Cincinnati, Columbus, Indianapolis and Chicago.
Qualified applicants can apply online at WDTN.com.

Morning Executive Producer, KOAA-TV, Colorado Springs, CO:
KOAA News5, the number one NBC affiliate in Colorado Springs – Pueblo is looking for an Executive Producer for the morning team.
This person will manage and supervise a talented and experienced morning team, oversee editorial content and execution of news product on multiple platforms, promote content in coordination with the creative services team, plan for future segments, and deliver on brand.
The successful candidate will be a high energy team player with the ability to make good decisions quickly and demonstrate success with "new and now" content for a morning audience. We are looking for a creative leader to take this show to the next level.
Three years of experience producing in a top 75 market, and college degree are preferred. Must pass a background check and have a good driving record. You will get all the tools you need to excel in this job, generous benefits and supportive and positive work environment. We value employee input, training and promotion. We believe in being good guardians of company and our community.
Qualified candidates can send a resume and a link to your work to producer@koaa.com
No phone calls please. – KOAA is an Equal Opportunity Employer.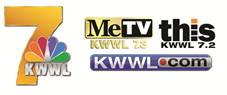 Assistant News Director, KWWL-TV, Cedar Rapids-Waterloo, IA:
KWWL-NBC in Cedar Rapids-Waterloo, Iowa is seeking a take charge leader to help guide our news staff and manage our multi-platform news products. The chosen candidate will serve as a lead editorial decision maker for our TV, Web and Social Networking platforms. The Assistant News Director will oversee fast-paced newscasts and execute a vision for success in winning Weather, Breaking News and the Big Story every day.
You will help oversee our news operation and tracking stories throughout the day working with reporters on those stories. You will also work with producers and anchors to showcase and execute the presentation of newscasts. The Assistant News Director will have a creative vision for the use of writing, video, graphics and other production elements to tell great stories.
KWWL is a continuous news source with an ever immediate deadline mentality. You will oversee and be in constant contact with all involved in our news gathering and delivery process. You will be responsible for making immediate decisions on how stories and content will be presented where and when.
This position requires an urgency to get stories published on our web site and social media saturation.
Applicants must have 3 to 5 years producing experience with a strong desire to further their career in a management position.
To apply send your resume and like to a recent newscast/reel via email to: smoreland@kwwl.com or by postal mail to:
Shane Moreland
News Director
KWWL Television, Inc.
500 East Fourth Street
Waterloo, IA 50703
KWWL Television, Inc. is an Equal Opportunity Employer
Other News Management Openings:
ASSISTANT NEWS DIRECTOR:
KSHB-TV, Kansas City, MO (listed 11/15/15)
KSTU-TV, Salt Lake City, UT (relisted 10/18/15)
KSNV-TV, Las Vegas, NV (listed 9/27/15)
KWWL-TV, Waterloo/Cedar Rapids, IA (listed 11/22/15, see ad above!)
WCYB-TV, Tri-Cities, TN (relisted 10/18/15)
KRCR-TV, Redding, CA (relisted 10/18/15)
KTIV-TV, Sioux City, IA (relisted 11/1/15)
EXECUTIVE NEWS PRODUCER:
WFAA-TV, Dallas, TX (AM EP, listed 11/8/15)
KNTV, San Jose/San Francisco, CA (AM EP, listed 11/1/15)
KPIX-TV, San Francisco, CA (relisted 10/18/15)
KOMO-TV (AM EP, listed 11/8/15)
WEWS-TV, Cleveland, OH (Nightside EP, relisted 10/18/15)
KXTV, Sacramento, CA (relisted 10/25/15)
KOIN-TV, Portland, OR (Investigative EP, listing revised 11/8/15)
WTVD-TV, Raleigh/Durham, NC (listed 10/4/15)
XETV, San Diego, CA (Supervising Producer Mornings, relisted 11/22/15)
WBNS-TV, Columbus, OH (Senior EP, listed 11/8/15)
KSTU-TV, Salt Lake City, UT (Dayside EP, relisted 10/18/15)
KSNV-TV, Las Vegas, NV (listed 9/27/15)
KTNV-TV, Las Vegas, NV (AM EP, listed 11/1/15)
WDTN-TV, Dayton, OH (Morning EP, listed 11/22/15, see ad above!)
KWCH-TV, Wichita, KS (Nightside EP, relisted 10/11/15)
WMTW-TV, Portland, ME (AM EP, relisted 10/11/15)
KOAA-TV, Colorado Springs, CO (Morning EP, listed 11/22/15, see ad above!)
KWWL-TV, Waterloo, IA (listed 10/4/15)
WJCL-TV, Savannah, GA (relisted 11/8/15)
WAOW-TV, Wausau, WI (listed 10/11/15)
ASSIGNMENT MANAGER:
WLBT-TV, Jackson, MS (listed 10/18/15)
Situations Wanted:
We offer a free situations wanted ad to news managers who are looking for a new opportunity. If you'd like to state your case to a well targeted audience, email me an item (max. 150 words). You may include a link to a website, an email address, and a photo. You must include your name. I'll run it for one week. I don't represent or endorse those listed, but merely trying to help.
Names in the News…and other things:
One-time Lafayette, LA, news director and anchor DEE STANLEY has taken a new job in public relations. That comes just after losing an election to become president of the parish for which he's served as Chief Administrative Officer. More in this article.
General Manager News:
The only move we know was that of MICHAEL NEELLY, who was named GM for Hearst's WAPT-TV in Jackson, MS. We covered that in our New News Director Openings section above.
Our Full List of Open ND Jobs:
Here is my list of stations with open ND jobs, as of Sunday, November 29, 2015.
If you know of any additions/deletions/updates, please email me at: rick@rickgevers.com
KPHO/KTVK-TV, 5555 N 7th Ave. Phoenix AZ 85013
KING-TV 333 Dexter Avenue N. Seattle WA 98109
Northwest Cable News, 333 Dexter Avenue N. Seattle, WA 98109
KCEC-TV 777 Grant St. #110 Denver CO 80203 *
WLWT-TV 1700 Young St. Cincinnati OH 45210
KVVU-TV 25 TV 5 Drive Las Vegas NV 89014
WFMY-TV 1615 Phillips Ave., Greensboro, NC 27405
WBRE/WYOU-TV 62 S. Franklin St. Wilkes-Barre PA 16701
KTAL/KMSS-TV 3150 N. Market Shreveport LA 71107
WSYR-TV 5904 Bridge St. East Syracuse, NY 13057
WROC-TV 201 Humboldt St. Rochester, NY 14610
KVEO-TV 394 North Expressway Brownsville TX 78521
KHBS/KHOG-TV 2415 North Albert Pike, Fort Smith, AR 72904
KIMA/KEPR-TV 2801 Terrace Heights Dr. Yakima,WA 98901
KERO-TV 321 21st Street Bakersfield, CA 93301
WAOW-TV 1908 Grand Ave. Wausau WI 54403
KTIV-TV 3135 Floyd Blvd. Sioux City, IA 51108
KALB-TV 605 Washington St. Alexandria LA 71301
KGNS-TV 120 W. Delmar Blvd. Laredo TX 78045
KTVH-TV 100 W. Lyndale Ave. Suite A Helena MT 59601
* Spanish language station