Monday, July 25, 2016 UPDATE:
Another large market news director's job has been filled from within, but this person has a slightly different background than most.
JIM PARSONS, who's spent most of his career as an investigative reporter, has been promoted to news director for Hearst's WTAE-TV, the ABC affiliate in Pittsburgh. He's been the Assistant News Director there for more than three years but spent the previous 15 years as an investigative reporter at the station.
You can read the station's online announcement of his promotion by clicking here.
Jim's also worked as an investigative reporter in Indianapolis, and as a reporter in Buffalo and Rochester, NY.
He replaces JUSTIN ANTONIOTTI who was promoted to General Manager of sister Hearst stations WPTZ-TV/WNNE-TV in Plattsburgh, NY/Burlington, VT.
regards,
Rick Gevers
**** ***** ****
Greetings:
Another relatively slow week, with just ONE new ND opening and TWO ND jobs being filled. That leaves 28 stations looking for a new news director.
Just ONE Paid Help Wanted ad this week, and that's for a medium market EP job in a beautiful place to live.
In Names in the News, RTDNA names its Paul White Award winner, a new job for a former ND and Chicago Assistant ND, and a management move in Albuquerque.
We have an obituary for a revered former faculty member at the University of Missouri, and a new General Manager in Chicago.
All that and more below.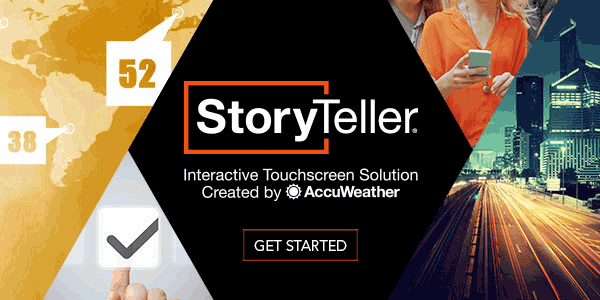 New News Director Opening:
WPTA/WISE-TV, Ft. Wayne, IN…after just one year on the job, ALAN WAGMEISTER will leave this newly acquired by Quincy duopoly next month. Here's the note he sent the staff:
On August 31, 2016, I will be leaving WPTA. This was not an easy decision for myself or anyone involved. I know there will be many questions, but it is better if everyone stays focused on the future of the station. Quincy is making a huge investment in the WPTA stations and the future is very bright for the WPTA news team. This is a really great team, so continue to work hard and the finish line is in sight. Quincy has done and will continue to do great things for this station.
Alan Wagmeister, News Director
He'd been the ND for KULR-TV in Billings, MT, for three years previously. Before that, he was an EP for WRNN-TV in New York and spent eight years as the Special Projects Producer for WFMY-TV in Greensboro, NC. He's also worked for several networks as a producer.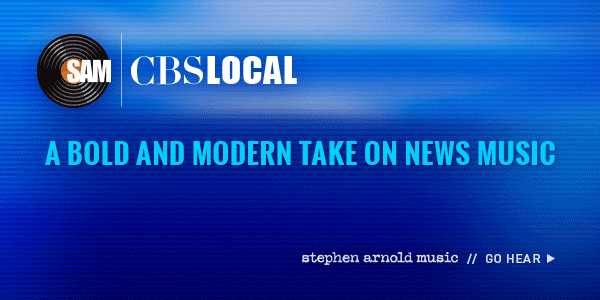 Newly Named News Directors:
KPRC-TV, Houston, TX…we told you earlier this week of DAVE STRICKLAND's return to a Houston news director's job. He's joined the NBC affiliate (owned by Graham Media) after a two year break. Dave left KTRK-TV (ABC) in Houston two years ago after 15 years as ND for that o-and-o. Here's the memo from KPRC GM JERRY MARTIN to the staff. Dave's also been an ND in Norfolk. At KPRC, he replaces RHONDA LAVELLLE who returned to Detroit as ND for WXYZ-TV.
KSWO/KAUZ-TV, Lawton, OK/Wichita Falls, TX…JAMES WARNER returns to the Texoma region and Raycom Media as the ND for this ABC/CBS duopoly. He'd been news director here in the 90's and went on to be an ND in Ft. Smith, AR, and for Raycom's WCSC-TV in Charleston, SC. Here's the note from GM KELVIN MIZE to the staff. James most recently had been the Content Manager for KIRO-TV in Seattle.
Paid Help Wanted Ad:

Executive Producer, WCTI-TV, New Bern, NC:
NewsChannel 12 (ABC and FOX) in beautiful eastern North Carolina is looking for an Executive Producer to help manage our dynamic newsroom. This is a great opportunity to earn your management stripes.
You will work closely with the News Director and Assistant News Director in running all aspects of the News Department. Duties include: day-to-day supervision of our news staff, training and coaching our producers and managing our newscast content. The Executive Producer will work closely with reporters in shaping well told stories. Our Executive Producer is instrumental in helping to build and execute our annual strategic plan across our broadcast, online and mobile platforms.
Our key images are "Alerting You to Severe Weather Danger" and "Getting the Facts Right." During breaking news and severe weather, the Executive Producer takes over producing responsibilities in the control room. The winning candidate will be an energetic leader with strong motivational and editorial skills and a sense of urgency.
Preference will be given to candidates who have at least three years of producing experience.
Bonten Media Group is an Equal Opportunity Employer and participates in E-Verify. Background check and driver report will be reviewed.
Send resume to:
Scott Nichols
News Director
WCTI-TV
225 Glenburnie Drive
New Bern, NC 28560
or email to: snichols@wcti12.com
Other News Management Openings:
ASSISTANT NEWS DIRECTOR:
KMBC-TV, Kansas City, MO (relisted 6/5/16)
WJXT-TV, Jacksonville, FL (relisted 6/12/16)
WVLT-TV, Knoxville, TN (relisted 6/12/16)
WFIE-TV, Evansville, IN (new listing this week)
KEZI-TV, Eugene, OR (listed 6/12/16)
EXECUTIVE NEWS PRODUCER:
WAGA-TV, Atlanta, GA (AM EP, listed 6/26/16)
WFLA-TV, Tampa, FL (AM EP, listed 7/4/11)
KMGH-TV, Denver, CO (listed 6/19/16)
WEWS-TV, Cleveland, OH (Dayside EP, relisted 6/19/16)
KPTV, Portland, OR (listed 7/10/16)
WRTV, Indianapolis, IN (AM EP, listed 6/19/16)
WBNS-TV, Columbus, OH (listing modified 6/12/16)
KCTV, Kansas City, MO (PM EP, listed 7/4/11)
WCPO-TV, Cincinnati, OH (AM EP, relisted 6/19/16)
KOAT-TV, Albuquerque, NM (PM EP, listing revised 6/12/16)
KOB-TV, Albuquerque, NM (new listing this week)
WINK-TV, Ft. Myers, FL (listed 6/12/16)
WVLT-TV, Knoxville, TN (relisted 6/12/16)
WOWK-TV, Charleston/Huntington, WV (relisted 7/10/16)
WAAY-TV, Huntsville, AL (PM EP, relisted 7/10/16)
WCTI-TV, New Bern, NC (relisted 7/17/16, see ad above!)
KIVI-TV, Boise, ID (AM EP, listed 6/19/16)
Obituary:
DAVE DUGAN, whose career included a stint as a CBS news correspondent and serving as the first general manager of the University of Missouri's award winning NPR station, KBIA-FM, died yesterday. I believe he was 83. Dave collapsed in his daughter's Kansas City home and could not be revived. After a 25 year career at CBS (in which he accompanied DAN RATHER on Rather's first assignment), Dave moved to Missouri in 1972 to launch KBIA. In that role, and as an advisor to students, he shaped the lives and careers to dozens if not hundreds of students.
Funeral arrangements are pending. I'll update my website when that information is available.
Tuesday, 7/26/16 UPDATE:
By his own request, there will be a graveside service for DAVE DUGAN on Monday, August 8th, at 11:00 AM at the St. Bonaventure Cemetery on Route 417/E. Main Street in Allegany, NY.
There will likely be a memorial service sometime this fall in Columbia. I will let you know when those plans are finalized.
Names in the News:
CHARLIE ROSE has been named the winner of the Paul White Award by RTDNA.
JOHNNY CHANDLER has been promoted to Assistant News Director at KOB-TV in Albuquerque. He's been the Managing Editor here. He returned to KOB in 2013 after a 10 year run as Assignment Manager at KRQE-TV in Albuquerque.
One time Cleveland News Director JILL MANUEL is returning to Cleveland for a new job with Futuri Media. What's Futuri Media and what will Jill be doing there? You'll have to click here to find out. Jill most recently was the Assistant News Director at WFLD-TV in Chicago, but previously served for almost six years as ND at WEWS-TV in Cleveland. She also ran the news department at CLTV in Chicago. She's all worked in New York and Washington.
General Manager News:
We're a week tardy in reporting the promotion of PAUL RENNIE to be GM for WGN-TV in Chicago. He's been the GM for sister Tribune stations WTTV/WXIN-TV in Indianapolis for almost three years. During his tenure, with less than five months notice, he oversaw the conversion of CW affiliate WTTV into a CBS affiliate. More in this article.
Our Full List of Open ND Jobs:
Here is my list of stations with open ND jobs, as of Sunday, July 24, 2016:
KTTV/KCOP-TV 1999 S. Bundy Dr. Los Angeles CA 90025
KNTV 2450 N 1st St, San Jose, CA 95131
KRIV-TV 4261 Southwest Fwy, Houston, TX 77027
KMOV-TV One Memorial Drive St. Louis MO 630102
WTAE-TV 400 Ardmore Boulevard Pittsburgh, PA 15221
WCPO-TV 1720 Gilbert Ave, Cincinnati, OH 45202
KVUE-TV 3201 Steck Ave. Austin, TX 78757
WHP-TV 3300 N 6th St, Harrisburg, PA 17110
WGRZ-TV 259 Delaware Ave. Buffalo, NY 14202
WKEF/WRGT-TV 2245 Corporate Pl, Miamisburg, OH 45342
WSET-TV 2320 Langhorne Rd. Lynchburg VA 24501
WHEC-TV 191 East Avenue Rochester, NY 14604
WAND-TV 904 South Side Drive Decatur, IL 62521
KRDO-TV 399 S. 8th St. Colorado Springs, CO 80905
WSJV-TV 58096 Co Rd 7, Elkhart, IN 46517
WVNY/WFFF 298 Mountain View Dr. Colchester, VT 05446
KRNV-TV 1790 Vassar St. Reno, NV 89502
WPTA/WISE-TV 3401 Butler Rd, Fort Wayne, IN 46808
KVRR-TV 4015 9th Ave S. Fargo, ND 58103
WWTV/WWUP 22320 130th Ave, Tustin, MI 49688
KIMA/KEPR-TV 2801 Terrace Heights Dr. Yakima,WA 98901
KSNT-TV 6835 NW HWY 24. Topeka, KS 66618
KARD/KTVE-TV 200 Pavilion Road W. Monroe, LA 71292
KRCG-TV 10188 Old Highway 54 North. New Bloomfield, MO 65063
KMID/KPEJ-TV 3200 LaForce Boulevard Midland, TX 79711
KPLC-TV 320 Division St. Lake Charles LA 70601
KYOU-TV 820 W Second St. Ottumwa IA 52501
* Spanish language station