Monday, March 30, 2015 UPDATE:
Some news director changes and two former NDs-turned GMs on the move in today's UPDATE.
KARIN MOVESIAN, who's been the ND for Journal's-soon-to-be-Scripps' KTNV (ABC) in Las Vegas since 2007, has been named news director for KSDK-TV in St. Louis.  Karin grew up in the St. Louis area, was graduated from St. Louis University, and earlier in her career worked at KMOV-TV.  She's also worked as an Assistant ND in San Antonio, and as an EP in Chicago (two stations), Detroit, and Minneapolis.
At KSDK, she'll replace MIKE SHIPLEY who announced last October that he'd retire from the station (but not from working) after his replacement was hired.  Mike's worked for this Gannett-owned NBC station for almost 34 years, joining in 1981 as the Night Assignment Editor He's been ND here since 2000.  Full disclosure:  Mike and I worked together at the campus radio station at Missouri, and I hired him at KSDK.
In Nashville, WSMV-TV News Director MATTHEW HILK has left that Meredith owned NBC affiliate. He's been the news director (actual title: Director of News and Creative Services) since June, 2006. Before that he was the Assistant ND for stations in Pittsburgh and Birmingham, a producer in Orlando, and a reporter in Louisville, Charleston, WV, and Oak Hill, WV.
One-time ND turned GM ERIC LERNER is headed to the Big Apple as the next GM for WNBC-TV, where he'll replace the retiring MICHAEL JACK. Eric's currently the GM for another NBC o-and-o, WCAU-TV in Philadelphia. He's been a GM in Seattle and Fresno, and a news director in Chicago, Seattle, and Wichita. He began his career working for Frank Magid Associates.
Finally, congratulations to longtime broadcaster DICK REINGOLD who is being promoted to VP/GM for Bonten Media's stations in New Bern-Greenville-Washington, NC. Dick's currently the GM for Bonten's cluster of NBC stations in Montana. His background includes four news director jobs, a GM position at WUSA-TV in Washington, and other interesting jobs. You can read about all of them on his Linkedin page.
Congrats to Karin, Eric and Dick on their moves, and best wishes to Mike and Matthew as they move into the next phase of their careers.
I'm sure we'll have a lot more to report in the next edition of our newsletter this weekend.
regards,
Rick Gevers
**** ***** ****
Greetings:
We interrupt your watching of some pretty good NCAA basketball games to bring you this week's newsletter.
This week's score: 4, 3, 27, 2, 3.
FOUR new news directors.
THREE new ND openings.
A total of 27 stations looking for news directors.
TWO new paid help wanted ads.
And a total of THREE help wanted ads.
And we have TWO items about new General Managers (one a former ND) and ONE item about TWO new EPs for a Milwaukee station.
All that and more as you read on.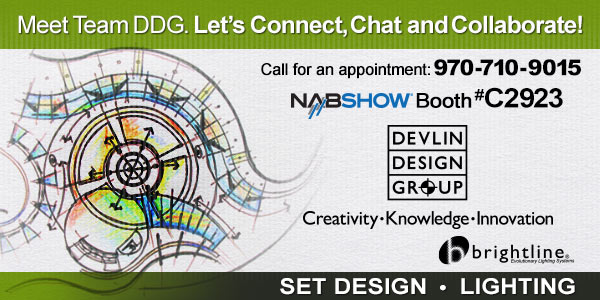 New News Director Openings:
KSTP-TV, St. Paul/Minneapolis, MN…after seven years as ND for this Hubbard owned ABC affiliate, LINDSAY RADFORD is off to be ND for KMGH-TV in Denver. More on her move below.
WDJT-TV, Milwaukee, WI…GENIE GARNER has left this Weigel Broadcasting owned CBS affiliate after more than two years as news director. Genie's been the ND here since August, 2012, and previously worked as a news director in Louisville (WHAS-TV), Honolulu (KITV), and Terre Haute, IN (WTHI-TV). She's also worked as the Assistant News director for KMOV-TV in St. Louis.
WXII-TV, Winston-Salem, NC…BARRY KLAUS left this Hearst owned NBC affiliate this week after 13 years at the station, and eleven as news director. He's going to work for a family business in New York City. (Barry's a big Mets fan, and the staff gave him an appropriate farewell gift.) He's also worked in Albuquerque, Hartford, Albany, NY, and Charleston, WV.
And please check out the ad for the open ND position at KTSM-TV in El Paso.  That's below.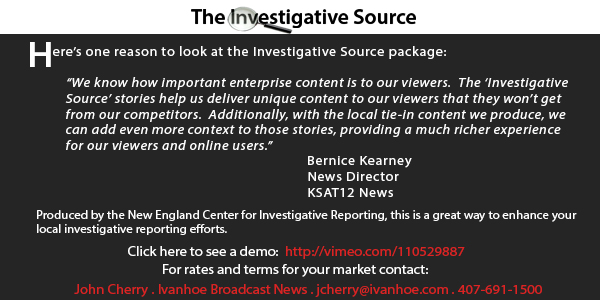 Newly Named News Directors:
Verizon FIOS1 News, New York, NY…MARC WEINER has been named news director for this Verizon-owned 24 hour news channel serving New York. He most recently worked as an EP for Al Jazeera America's news channel. Marc's a former ND in Raleigh, Las Vegas, and Santa Barbara/San Luis Obispo, and he's worked in Los Angeles, Dallas, and Minneapolis. At FIOS1, he replaces JERRY ANDREWS who was ND here for two years.
KMGH-TV, Denver, CO…we told you earlier this week that LINDSAY RADFORD will join this Scripps' owned ABC affiliate as ND. It's a return to Colorado for Lindsay, who worked for another station in Denver and in Colorado Springs earlier in her career. She's spent the last seven years as ND for KSTP-TV in Minneapolis, the Hubbard-owned ABC station there, which she first joined in 2003 as an EP. Lindsay's also worked in Hartford and El Paso. She replaces JEFF HARRIS who left last fall to be ND for another Scripps' station, WEWS-TV in Cleveland. The station news release is here, and the local TV columnist's story is here.
KATU-TV, Portland, OR…KYANN LEWIS returns to Portland to become news director for this Sinclair owned ABC affiliate. She's currently the EP for KNTV, the NBC o-and-o in San Jose/San Francisco. Earlier in her career she worked for more than seven years for KPTV and KGW-TV in Portland. She's also been a news director in Houston (KIAH-TV) and Greenville, SC (WHNS-TV). At KATU, she replaces TIFFANI LUPENSKI who left in January (after two years as ND and four years at the station) to become ND for KGTV in San Diego.
WPTZ/WNNE-TV, Plattsburgh, NY/Burlington, VT…MICHAEL LaFLESH has been promoted within Hearst to become news director here. Michael's a longtime Hearst employee, spending the last 2 1/2 years as EP for WTAE-TV in Pittsburgh. He also worked for Hearst's WLWT-TV in Cincinnati for ten years, seven as the Nightside Executive Producer. Michael's also worked in Dayton. He replaces SINAN SADAR who was promoted to ND of Hearst's newly acquired WJCL-TV in Savannah. Sinan spent six years as ND here.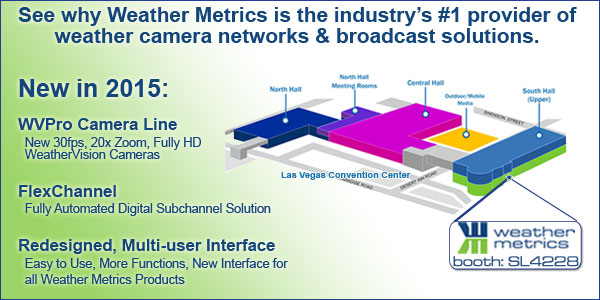 Paid Help Wanted Ads:

News Director, KTSM-TV, El Paso, TX:
KTSM-TV, the NBC affiliate in the vibrant city of El Paso, TX is searching for an experienced, innovative leader with great news judgement, strong digital news initiative, and a passion to be the best. This is a great News Director opportunity in a great news market.
The successful candidate will lead the operation of a legacy news station and have the opportunity to build the department to reflect the changing newsroom model.
El Paso, TX is the 19th largest city in the U.S and one of the most livable cities in the country with over 300 days of sunshine each year. It rates 1st in lowest crime rate for four consecutive years in U.S. cities with over 500,000 people, 1st in Texas as its most affordable city, 3rd as the best city to raise a family and 4th as the best mid-size city for jobs.
For a detailed job description and to apply, please click here.

Assistant News Director, WJCL-TV, Savannah, GA/Hilton Head, SC:
A great chance for you to join a great company! WJCL – the Hearst owned ABC affiliate in Savannah, GA/Hilton Head, SC – is looking for an Assistant News Director.
Savannah/Hilton Head is one of the top destinations in the nation that lives up to the hype with world class restaurants, sites, sounds and history as well as thriving modern amenities, communities and industries that are hiring. The Coastal Empire and Low Country have it all!
The successful candidate should have 2+ years of newsroom management experience, a varied background in the development & production of content and a willingness to help others grow.
Join a best-in-class broadcast company that is not afraid to invest in people or a place.
Just click here to learn more about the job and how to apply.

News Director, KECI/KCFW/KTVM-TV, NBC Montana:
NBC Montana — KECI/KCFW/KTVM, the NBC stations in Missoula, Kalispell, and Butte-Bozeman, MT — is searching for an aggressive, experienced, hands-on leader to be News Director.
This person will provide leadership in the development and execution of our strategic news plan, closely tied to viewer research and zealous focus on our brand. Coaching and leading our team in compelling storytelling are key parts of the responsibility.
Position is based in Missoula, MT, home of the University of Montana, and some of the best and widest range of outdoor activities in America. This opportunity is unique and especially challenging because you will lead a dispersed staff across four newsrooms that produce over 25 hours of live news each week in two DMAs across spectacular Western Montana, a coverage area larger than New England.
The strongest candidates will be able to articulate the news plan, and hold team members accountable for consistent execution of that plan. Continuous recruiting and teaching new reporters working at their first full-time TV news jobs are crucial to success. We seek a track record of a newsroom leader who embraces coaching and training newsroom personnel and promotes a collaborative work environment in concert with our company's Culture of Excellence.
Learn more about this opportunity by clicking here.
Please apply if you are the one to lead our successful news operation grow to the next level.
Qualified candidates should contact Dick Reingold, VP & General Manager at rreingold@keci.com.
No phone calls please. NBC Montana is owned by Bonten Media Group. EEOC
Other News Management Openings:
ASSISTANT NEWS DIRECTOR:
WBZ-TV, Boston, MA (relisted 3/22/15)
WFTS-TV, Tampa, FL (relisted 3/7/15)
KSHB-TV, Kansas City, MO (relisted 3/7/15)
WJCL-TV, Savannah, GA (new listing this week, see ad above!)
EXECUTIVE NEWS PRODUCER:
WCAU-TV, Philadelphia, PA (relisted 3/22/15)
KXAS-TV, Ft. Worth/Dallas, TX (listed 3/1/15)
WFAA-TV, Dallas, TX (relisted 2/22/15)
WFXT-TV, Boston, MA (relisted 3/14/15)
KPRC-TV, Houston, TX (relisted 3/22/15)
KNXV-TV, Phoenix, AZ (listed 2/7/15)
WTVJ-TV, Miami, FL, (listed 2/1/15)
KOVR-TV, Sacramento, CA (PM EP, relisted 3/14/15)
KXTV, Sacramento, CA (2 openings, relisted 3/14/15)
WCNC-TV, Charlotte, NC (AM EP, listed 1/18/15)
WTMJ-TV, Milwaukee, WI (Special Projects EP, relisted this week)
WAVY-TV, Norfolk, VA (2 openings, AM & Dayside, new listing this week)
WIAT-TV, Birmingham, AL (relisted 2/15/15)
WGHP-TV, Greensboro/High Point, NC (Morning EP, relisted 3/7/15)
WIVB-TV, Buffalo, NY (relisted 2/1/15)
WDTN-TV, Dayton, OH (Digital EP, listed 3/1/15)
WMTW-TV, Portland, ME (AM EP, relisted 3/22/15)
WCYB-TV, Tri-Cities, TN (relisted 3/22/15)
ASSIGNMENT MANAGER:
WGCL-TV, Atlanta, GA (listed 2/22/15)
Central Florida News 13, Orlando, FL (relisted this week)
MANAGING EDITOR:
WFXT-TV, Boston, MA (relisted 3/14/15)
NEWS OPERATIONS MANAGER:
WCAU-TV, Philadelphia, PA: (relisted 3/22/15)
WJLA-TV, Washington, DC (listed 2/15/15)
Situations Wanted:
We offer a free situations wanted ad to news managers who are out of work and looking for a new opportunity. If you'd like to state your case to a well targeted audience, email me an item (max. 150 words). You may include a link to a website, an email address, and a photo. You must include your name. I'll run it for one week. I don't represent or endorse those listed, but merely trying to help.
Names in the News…and other things:
Two new EPs to tell you about at WTMJ-TV in Milwaukee.
LAURA MATOVINA moves from nearby Chicago to become the new morning EP for this NBC affiliate. She's been the morning producer for WFLD-TV in Chicago. She's also worked in Rockford, IL, and for another Milwaukee station. And NICOLE BUCKLEY will join the staff after the May book. She'll be the evening EP here. Nicole currently works at WTMJ's sister station in Ft. Myers, FL, where she's an EP. She began her career in Springfield, IL.
General Manager News:
If you missed our UPDATE item earlier this week, we'll remind you that congratulations are in order for two-time Salt Lake City news director TANYA VEA, who's been promoted to VP/General Manager for KSL-TV there.  Here's the link to the story from the KSL website. She first joined KSL in 2010 as ND. She earlier served as the ND for KUTV in SLC. Little known fact: Tanya's the niece of WXIA-TV (Atlanta) ND JENNIFER RIGBY.
LYLE SCHULZE will be the next GM for Raycom's WIS-TV in Columbia, SC. He's currently running WCTI-TV in Greenville/New Bern/Washington, Bonten Media's ABC affiliate. He's also been a GM in Palm Springs, Lansing, and Evansville, and has worked in Houston, Charlotte and Milwaukee.
Our Full List of ND Openings:
Here is my list of stations with open ND jobs, as of Sunday, March 29, 2015.
If you know of any additions/deletions/updates, please email me at: rick@rickgevers.com
WPIX-TV 220 E. 42nd Street New York NY 10017
KABC-TV 500 Circle Seven Drive Glendale CA 91201
KWHY-TV 4975 W. Pico Blvd Los Angeles,CA 90019 *
KSTP-TV 3415 University Ave. St. Paul MN 55114
WLTV 9405 NW 41st St. Miami FL 33178 *
KCEC-TV 777 Grant St. #110 Denver CO 80203 *
Central Florida News 13, 20 N. Orange Ave. Suite 13 Orlando FL 32801
KSDK-TV 1000 Market St. St. Louis MO 63101
KENS-TV 5400 Fredericksburg Road San Antonio TX 78229
KUTV 299 S. Main St. #150 Salt Lake City UT 84111
WDJT-TV 809 S. 60th St. Milwaukee WI 53214
WXII-TV 700 Coliseum Drive Winston-Salem NC 27106
WWL-TV 1024 North Rampart St. New Orleans 70116
WTEN-TV 341 Northern Blvd. Albany NY 12204
KJRH-TV 3701 South Peoria Avenue Tulsa OK 74105
WBIR-TV 1513 Hutchison Ave Knoxville TN 37917
WOWK-TV 555 Fifth Ave. Huntington WV 25701
WACH-TV 1400 Pickens St. Columbia SC 29201
KTSM-TV 801 N. Oregon, El Paso, TX 79902 (see ad above!)
WFFT-TV 3707 Hillegas Rd. Ft. Wayne IN 46807
WDAZ-TV 2220 S. Washington Grand Forks, ND 52801
KMIZ-TV 501 Business Loop 70 East Columbia MO 65201
KTVL-TV 1440 Rossanley Dr. Medford OR 97501
KECI/KCFW/KTVM 340 W. Main Missoula MT 59802 (see ad above!)
WHSV-TV 50 North Main St. Harrisonburg, VA 22802
KMVT/KSVT-TV 1100 Blue Lakes Blvd. North Twin Falls, ID 83301
WBUP/WBKP-TV 1705 Ash Street Ishpeming MI 49849
* Spanish language station