Greetings:
A slow week, with just TWO new opening and ONE newly named ND, leaving our count of open jobs at 27.
TWO of those open ND jobs are featured among our FIVE Paid Help Wanted Ads. Also included are two EP jobs in widely ranging market sizes, and a unique job for Scripps: National Director of News Recruitment. Check out that ad…and the nifty video that accompanies it…below.
We have news of TWO GM's on the move, and TWO obituaries, including a longtime consultant whose death is reported in a very candid obituary.
That and more below!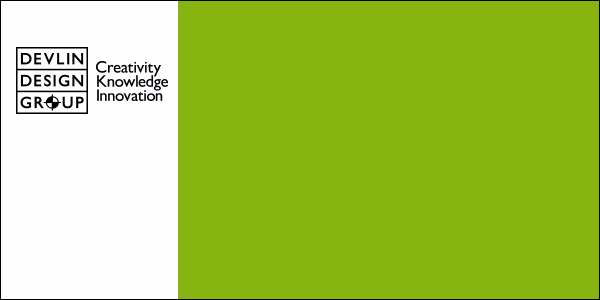 New News Director Openings:
WSYR-TV, Syracuse, NY…PHIL RANKIN is leaving this Nexstar-owned ABC affiliate after just six months as news director. He's headed to KDVR/KWGN-TV in Denver as Digital Content Manager. You can learn more about this opportunity in the Paid Help Wanted Ad below.
KHBS/KHOG, Ft. Smith, AR…GREG SHEPPERD is leaving one Hearst owned station for another. After three years here, he's headed to KOAT-TV in Albuquerque. More on that below.
We have an update on last week's report of an opening at KTIV-TV in Sioux City, IA. DEANA DAY touched base to let us know she's leaving that Quincy owned NBC affiliate after less than a year to take a new job closer to family…and says she'll let me know when she can. You can learn more about the KTIV opening in the Paid Help Wanted Ad below.
Newly Named News Directors:
KOAT-TV, Albuquerque, NM…GREG SHEPPERD is moving within Hearst to become News Director for this ABC affiliate. Here's the item posted on the KOAT website. Greg spent three years as ND at the company's KHBS/KHOG-TV in Ft. Smith, AR. He previously worked for two other Hearst stations: as Managing Editor at KCRA-TV in Sacramento and Assistant ND at WDSU-TV in New Orleans. He's also worked in Charlotte. At KOAT, Greg replaces SUE STEPHENS who was promoted to be ND at the company's WVTM-TV in Birmingham after 12 years as ND here.
Paid Help Wanted Ads:

National Director of News Recruitment, Scripps:
You grew up knowing you wanted to be in the news business. You thrive on the rush of last-minute changes just before air. Your curiosity is insatiable. And you love the energy in the newsroom. You can't imagine doing anything else. Or can you?
What if there was an opportunity to take your passion for the newsroom, your industry connections and your people skills and apply them in a different way: finding the best news managers for The E.W. Scripps Company?
We're looking for a high-energy newsroom veteran to go out and find us the best of best to fill openings for news directors, assistant news directors and executive producers across our stations.
We want a news person with an eye for talent and a passion for people. We want "that person." You know the one. Always has the scoop on what's happening in the newsroom. Has a knack for pairing the right person with the right project or story. Knows everybody and can't grab a coffee without making a new friend in line. If that's you, we want to hear from you.
The National Director of News Recruitment is your opportunity to write your own story at Scripps. It's a brand new role just waiting for your imagination and initiative. We'll give you training and support, not to mention a great compensation package, then we'll get out of the way and watch you soar. The possibilities are endless.
Interested in learning more? Check out this video and then go to www.scripps.com/careers/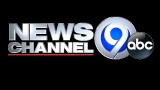 News Director, WSYR-TV, Syracuse, NY:
WSYR (ABC) in Syracuse, NY is seeking an experienced journalist to lead our team and serve as the next News Director. This is a unique opening at the #1 news operation that is a proud recipient of the 2015 Regional Edward R. Murrow Award for Overall Excellence and winner of the first (5pm) and second (AM News) Best Newscast by the Syracuse Press Club.
Our next News Director must be committed to exceptional local storytelling. They must be hands on and understand how to showcase the news and local events through video, writing and sound. The successful candidate must be well organized and able to clearly communicate a vision to be successful on all platforms. You must be able to demonstrate a strategy to produce relevant and unique content on all platforms.
Syracuse is located in the heart of NY and home to award-winning hospitality, affordability, and fun! A region known for natural beauty and a strong network of educational institutions at all levels along with some outstanding colleges and universities, including Syracuse University, Lemoyne College and Upstate Medical University. These are just some of the reasons Syracuse is truly a great place to live and raise a family.
If you are driven by a determination to succeed, have a passion for this industry and are a creative, solutions-driven frontrunner, then forward your resume and short biography regarding your professional history to:To be considered for this position, apply online by clicking here.

Executive Producer, WTVD-TV, Raleigh/Durham, NC:
WTVD-TV, the ABC Owned Station in Raleigh-Durham, North Carolina has an immediate opening for a News Executive Producer. Ideal candidates will demonstrate the ability to showcase our Breaking News brand while innovating content and production elements. This position will lead a team of creative minds for new approaches to the highly-viewed morning news and help with the integration of digital content. We're looking for a hands-on content expert who will champion a fast-paced, urgent local newscast. The candidate will produce daily newscasts and special projects as necessary. As a newsroom leader, the expectation is that the Executive Producer will lead by example.
At least three years as a news manager, or equivalent experience as a major market producer, is preferred
To apply, please log on to www.disneycareers.com and search for the job title – News Executive Producer, ReqID# 302297BR, create a candidate profile and UPLOAD YOUR RESUME FILE.
Equal Opportunity Employer
Female/Minority/Veteran/Disability/Sexual Orientation/Gender Identity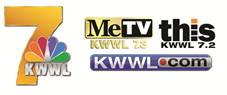 Executive Producer, KWWL-TV, Waterloo, IA:
KWWL is seeking a take charge leader to help guide our news staff and manage our multi-platform news products. This manager will serve as a primary editorial decision maker for our TV, Web and Social Networking platforms. The Executive Producer will oversee fast-paced newscasts and execute a vision for success in winning Weather, Breaking News and the Big Story every day.
You will help oversee our news operation and tracking stories throughout the day working with reporters on those stories. You will also work with producers and anchors to showcase and execute the presentation of newscasts. The Executive Producer will have a creative vision for the use of writing, video, graphics and other production elements to tell great stories.
Learn more about the job and its requirements by clicking here.
The Waterloo-Cedar Rapids-Dubuque-Iowa City market is a great place to live with numerous colleges and universities, good quality of life, ample recreation and close proximity to Minneapolis, Chicago and Des Moines.
KWWL is proud to be a Quincy station. Learn why our family-owned broadcast group has a reputation as one of the best media companies to work for at: www.careersatquincy.com.
To apply for the Executive Producer position, send your resume to:
Shane Moreland
News Director
KWWL Television, Inc.
500 East Fourth Street
Waterloo, IA 50703
or via email to: smoreland@kwwl.com
KWWL Television, Inc. is an Equal Opportunity Employer
Quincy and its subsidiaries do not discriminate in the sale of advertising in any medium (broadcast, print, or interactive), and will accept no advertising which is placed with an intent to discriminate on the basis of race or ethnicity.

News Director, KTIV-TV, Sioux City, IA:
Emmy award winning; dominate NBC affiliate KTIV, Sioux City, Iowa is seeking an energized, caring, competitive, take charge newsroom leader. This is not a sit behind a desk job. As the News Director, you are coaching, guiding and mentoring on a continuous level. KTIV is one of the top 10 NBC affiliates in the country.
KTIV News Four is a continuous local news source with an immediate deadline mentality. The News Director directly oversees all involved in our news gathering and distributionprocesses. This manager directs the development of our content,weighs the full editorial possibility of every story, and makes immediate decisions on how it will be disseminated on the appropriate platforms.
A minimum of 6 years television news management experience and a college degree in broadcast journalism is preferred. The successful candidate must be able to demonstrate strong working knowledge of community issues and needs, as well as sound journalistic principles, and must have the ability to make fast, accurate journalistic and logistical judgments.
If you have a passion for excellence and a burning desire to lead the best local broadcast news operation in Sioux City, Iowa we want to hear from you.
Please send your resume, reel and references:
Bridget Breen
Station Manager
KTIV Television
3135 Floyd Blvd.
Sioux City, IA 51108
EOE – No phone calls please.
Other News Management Openings:
ASSISTANT NEWS DIRECTOR:
WGCL-TV, Atlanta, GA (relisted 8/14/15)
KSTU-TV, Salt Lake City, UT (relisted 8/14/15)
KSNV-TV, Las Vegas, NV (listed 9/27/15)
WLBT-TV, Jackson, MS (listed 8/8/15)
WCYB-TV, Tri-Cities, TN (relisted 8/8/15)
KION-TV, Salinas/Monterey, CA (listed 8/2/15)
KRCR-TV, Redding, CA (relisted 8/8/15)
KTIV-TV, Sioux City, IA (listed 8/22/15)
EXECUTIVE NEWS PRODUCER:
KPIX-TV, San Francisco, CA (listed 8/14/15)
New England Cable News, Boston, MA (Dayside EP, listed 9/20/15)
WEWS-TV, Cleveland, OH (Nightside EP, listed 9/20/15)
KXTV, Sacramento, CA (listed 8/14/15)
KOIN-TV, Portland, OR (Morning EP, listed 8/22/15)
WTVD-TV, Raleigh/Durham, NC (new listing this week, see ad above!)
XETV, San Diego, CA (Supervising Producer Mornings, listed 9/20/15)
KSTU-TV, Salt Lake City, UT (Dayside EP, relisted 8/14/15)
KSNV-TV, Las Vegas, NV (listed 9/27/15)
KWCH-TV, Wichita, KS (listed 8/8/15)
WMTW-TV, Portland, ME (AM EP, relisted 8/2/15)
KOAA-TV, Colorado Springs, CO (AM EP, relisted 8/22/15)
KKTV, Colorado Springs, CO (listed 8/22/15)
KWWL-TV, Waterloo, IA (new listing this week, see ad above!)
WJCL-TV, Savannah, GA (relisted 8/28/15)
WTVM-TV, Columbus, GA (relisted 9/13/15)
MANAGING EDITOR:
KPIX-TV, San Francisco, CA (listed 8/14/15)
ASSIGNMENT MANAGER:
WGCL-TV, Atlanta, GA (relisted 8/22/15)
KVVU-TV, Las Vegas, NV (listed 9/20/15)
NEWS OPERATIONS MANAGER:
KPRC-TV, Houston, TX (relisted 8/14/15)
Obituaries:
JOHN SHEEHAN, a former President for the AR&D consulting firm and later President of Clemensen, Sheehan, Rovitto, and Company, died September 11th in the Philippines at the age of 64. Services were held yesterday in Dallas. In a remarkably candid obituary, John's family requests, in lieu of contributions, friends are asked to lend a hand and heart to alcoholics and their families, and thanks those who helped John in his fight.
WARREN HUDELSON, who served as News Director for KDAL-TV in Duluth, MN, in the 70's, died last week of cancer at the age of 66. Warren reported the sinking of the Edmund Fitzgerald live by phone and spent much of his career in corporate communications. More details in this obituary.
Situations Wanted:
We offer a free situations wanted ad to news managers who are looking for a new opportunity. If you'd like to state your case to a well targeted audience, email me an item (max. 150 words). You may include a link to a website, an email address, and a photo. You must include your name. I'll run it for one week. I don't represent or endorse those listed, but merely trying to help.
Names in the News…and other things:
No items this week. Please send your news to rick@rickgevers.com.
General Manager News:
WHTM-TV (Harrisburg, PA) General Manager JOE LEWIN is retiring after 56 years in our business. He's been the GM for this ABC affiliate since 1999, also was a GM in Richmond and Baltimore, and started a TV station in Russia.
CRAIG MARRS has been named GM for Nexstar's WFFF-TV in Burlington, VT. He's also oversee the market's ABC affiliate (WVNY-TV) under a joint operating agreement. Craig's a former ND, station manager in San Francisco, and GM in several markets, as detailed in this news release.
Our Full List of Open ND Jobs:
Here is my list of stations with open ND jobs, as of Sunday, October 4, 2015.
If you know of any additions/deletions/updates, please email me at: rick@rickgevers.com
WSB-TV 1601 W. Peachtree St., NE, Atlanta, GA 30309
KING-TV 333 Dexter Avenue N. Seattle WA 98109
Northwest Cable News, 333 Dexter Avenue N. Seattle, WA 98109
KCEC-TV 777 Grant St. #110 Denver CO 80203 *
KFOR-TV 444 E. Britton Road Oklahoma City OK 73114
WPMT-TV 2005 South Queen Street York PA 17403
WFMY-TV 1615 Phillips Ave., Greensboro, NC 27405
WKBW-TV 7 Broadcast Plaza Buffalo NY 14202
WBRE/WYOU-TV 62 S. Franklin St. Wilkes-Barre PA 16701
WCHS-TV 1301 Piedmont Rd. Charleston, WV 25301
KTAL/KMSS-TV 3150 N. Market Shreveport LA 71107
WSYR-TV 5904 Bridge St. East Syracuse, NY 13057 (see ad above!)
KVEO-TV 394 North Expressway Brownsville TX 78521
WBRZ-TV 1650 Highland Rd. Baton Rouge LA 70802
WCYB-TV 101 Lee St. Bristol VA 24201
KHBS/KHOG-TV 2415 North Albert Pike, Fort Smith, AR 72904
WHBF-TV 231 18th St. Rock Island IL 61201
WCTV 1801 Halstead Blvd. Tallahassee FL 32309
WGXA-TV 599 Martin Luther King Blvd. Macon GA 31201
KIMA/KEPR-TV 2801 Terrace Heights Dr. Yakima,WA 98901
KTIV-TV 3135 Floyd Blvd. Sioux City, IA 51108 (see ad above!)
WVNS-TV 141 Old Cline Road Ghent WV 25843
KTMF/KWYB-TV 2200 Stephens Ave. Missoula, MT 59801
KULR-TV 2045 Overland Ave. Billings, MT 59108
WBBJ-TV 346 Muse Street, Jackson, TN 38301
KGNS-TV 120 W. Delmar Blvd. Laredo TX 78045
KTVH-TV 100 W. Lyndale Ave. Suite A Helena MT 59601
* Spanish language station