Friday, February 5, 2016 UPDATE:
A service celebrating the life of the late FORREST CARR will be held in Memphis later this month. That news, as well as the reasons for choosing Memphis, comes in this note from his widow on Facebook.
We told you of Forrest's passing below.
The exact date and location are TBA.
More details when I have them.
regards,
Rick Gevers
Thursday, February 4, 2016 UPDATE:
A former news director turned general manager has landed a new job, just two weeks after it was announced she was leaving her current post.
JOAN BARRETT has been named to run Tribune's KDVR/KWGN-TV, the Fox/CW duopoly in Denver. Joan has spent the last 14 years as GM of Schurz's KWCH-TV in Wichita, but the soon-to-be-new owners, Gray Television, told her the company felt it was time for 'new eyes' at the station.
More details about her new job in this news release from Tribune.  And her complete work history…including two stints as a news director and several years as a consultant…are in her Linkedin page.
**** ***** ****
Two other items: there's still no word on funeral arrangements for former news director FORREST CARR who lost his battle with cancer yesterday.  One of his former station's KGUN-TV in Tucson posted this story on its website.
I'll add the arrangements here when I know them.
And RTDNA has extended the deadline to enter the Murrow Awards.  Details in the ad below.
regards,
Rick Gevers

Wednesday, February 3, 2016 UDPATE:
Updated with Al Tompkins story below (8:30 PM 2/3/16)
I am sorry to report that FORREST CARR died this morning.
Many of you knew Forrest, and many of you followed his battle with cancer on his blog. His last post there was less than two weeks ago.
His wife Deborah posted this on Facebook this morning:
It is with a very heavy heart, that I report that my dear, beloved Forrest Carr passed away early this morning after a valiant battle with cancer.
Forrest loved life, and, in many ways, had a larger-than-life personality. Even at the final moments, he was smiling and sharing his unique brand of humor.
I want to thank you, friends near and far, for your prayers and your kindness to Forrest and I these past difficult months. Forrest made many friends along his life's journey, and I know he would want me to tell you how much he loved you all.
Peace be with you.
Forrest held news director jobs during his career in Tucson (twice), Tampa, Albuquerque and Ft. Myers. He also worked in San Antonio and Memphis. His full career path is on his Linkedin page here.
NEW:  Poynter's AL TOMPKINS remembers Forrest in this story.
Forrest left KGUN-TV in Tucson three years ago to work as a novelist and had several books published. Forrest also hosted a radio talk show. He was living in Tucson when he died.
When arrangements are finalized, I will add them here.
regards,
Rick Gevers
**** ***** ****
Greetings:
A busy week of news director activity, with THREE new openings and ONE position filled.
Those changes bring our list of open ND jobs to 19.
Of interest (at least to me…I'm easily amused) in that there are THREE cities with TWO open ND positions: West Palm Beach, Huntsville, and Seattle…though the two openings there are both at Tegna's co-located KING-TV and Northwest Cable News.
We have ads for FOUR of those open news director jobs…among our ELEVEN paid help wanted ads. And there are ads for people of almost every level of experience among the other ads.
As you read on, we'll also tell you about the death of a legendary Mississippi newsman, some news management moves, a new GM at an Indiana TV station, and a new job for a longtime Indianapolis GM.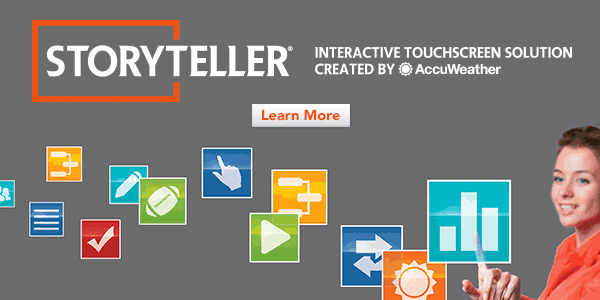 New News Director Openings:
KSL-TV, Salt Lake City, UT…after less than two years as ND, CHRIS MOORE has left this NBC affiliate which is owned by Bonneville International. Chris was the Senior EP when he was promoted to news director in May, 2014, and previously worked for many years as the 10:00 PM producer. Before joining KSL, Chris worked as a reporter in Rapid City, SD, and as a producer in Reno.
WPEC-TV, West Palm Beach, FL…congratulations to MIKE McCORMICK who's being promoted to Regional News Director for station owner Sinclair Broadcasting. Mike told me he'll remain in West Palm for a while before relocating to corporate headquarters in Maryland. He's been ND here for two years, has twice been an ND in Jacksonville (different stations) and has been been an ND in Cleveland and Mobile and has worked in Raleigh, Columbus, OH, Knoxville, and Harrisburg, IL.
WAFF-TV, Huntsville, AL…ADAM HENNING will leave the Raycom owned NBC affiliate in April. He's been the news director here since the summer of 2009 and has also been an ND in Greenville, NC, Wilmington, NC, and Gainesville, FL. Learn more about this opportunity in the Paid Help Wanted ad below.
And while they are not new openings please note the ads below for news director openings in Cincinnati and the Texoma region.
Newly Named News Director:
WAOW-TV, Wausau, WI…MARK DURHAM will be the next news director for this Quincy owned ABC affiliate. He most recently spent three years as the ND for WVNS-TV in Beckley, WV. Mark's also worked in Seattle, Denver, Miami, Orlando (three stations), St. Louis, Tucson, and Chattanooga. At WAOW, he'll replace JOHN LAUGRHIN who told me last fall that he was going to explore new options and leave the station by the end of the year. He actually extended his stay and is still on the job.
Paid Help Wanted Ads:

News Director, WCPO-TV, Cincinnati, OH:
Are you ready to lead a newsroom that is uniquely built for today's local audience, where two large content teams (broadcast and digital) work side by side to create the market's best journalism on multiple screens and devices?
WCPO — 9 On Your Side is the Scripps-owned station serving the Cincinnati market and is seeking a creative News Director to lead a team of award-winning journalists. WCPO has a legacy of producing strong, impactful, advocacy journalism and features a strong 'On Your Side brand, an award winning I-Team investigative unit, and the 'Don't Waste Your Money' consumer series. WCPO Digital is the most progressive TV-powered digital operation in the country, with dozens of veteran multi-platform journalists and a unique membership service offering premium journalism content to subscribers.
WCPO and Scripps have a clear vision about our future. We are committed to building a newsroom that delivers quality journalism with impact and connects to audiences like no TV station has done before. The top candidate will be a visionary collaborator who thinks big, plays to win, and who understands audience trends and can demonstrate growth on key audience metrics.
We need a leader who can take the next step with our on-air product, improving the quality of our story telling and production, and growing the skills and the leadership of our journalists.
Click here to view the full job description and to apply directly for this opportunity.
Visit http://scripps.com/careers to view other opportunities within The E. W. Scripps Company.

News Director, WAFF-TV, Huntsville, AL:
Ever thought about living in the Rocket City, home to NASA's Marshall Space Flight Center, Space Camp, Redstone Arsenal and one of the largest Research Parks in the country? If your answer is yes, WAFF-TV, the Raycom-owned NBC affiliate in Huntsville, AL just might be the place for you.
News Director Candidates interested in joining WAFF must be aggressive, hands-on news/digital coverage leaders who know how to use every tool available to craft exceptional content. The successful candidate should be an enthusiastic, skilled communicator who leads in the execution of breaking news and weather coverage and lives the FIRST ALERT brand on all screens.
Job responsibilities include managing daily news content, constant recruiting and leadership of news staff, innovating effective ways to help build our digital and social platforms to help grow the overall business, budget administration and strategic planning in collaboration with the General Manager and Marketing Manager. Should have at least five years of broadcast television newsroom management experience including time as a News Director and have proven track record of mentoring/coaching a news staff.
Go to this site to view the full job description and apply directly for this position.
EOE-M/F/D/V
Director of News, KAUZ/KSWO-TV, Wichita Falls, TX/Lawton, OK:
Raycom Media is looking for a Director of News to lead the largest newsgathering organization in the Texoma region.
We are looking for a news executive ready to lead approximately 80 individuals working in the newsrooms of ABC affiliate KSWO-TV in Lawton, Oklahoma and CBS affiliate KAUZ-TV in Wichita Falls, Texas.
Our team produces 24/7 news on two websites, four mobile apps and approximately 50 hours of weekly broadcast news. We support two newsrooms now being equipped with state-of-the-art newsgathering and news production systems.
We are looking for an energetic and dynamic leader with a proven track record that includes community engagement, cutting edge journalism and a commitment to excellent weather coverage.
Our Director of News will need to be a solid recruiter, talent coach and mentor. Candidates should have five to seven years of professional experience and previous experience as a local television News Director is definitely preferred. Candidates should also have a degree in Journalism, Mass Communication or a related field.
Qualified candidates should submit a cover letter and resume online. Click HERE to immediately apply.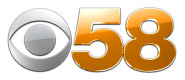 Assistant News Director, WDJT-TV, Milwaukee, WI:
CBS-58 News seeks an Assistant News Director ready to take a creative multi-platform driven approach to managing and leading the day to day operation of our newsroom. Must bring a passion for advocacy and enterprise journalism , a desire to win breaking news and a clear understanding of how stories, technology and people come together.
Individual needs 3-5 years of professional journalism experience with at least 3 years in a progressive management capacity with experience managing in a multiplatform environment. Candidate must have excellent news judgment and a clear understanding of journalistic ethics and laws that impact all of our platforms for delivering news to our viewers and users. Must also have high standards for quality work, the ability to problem solve, to communicate and to work well under pressure.
Must have demonstrated strong communication skills and a commitment to serving diverse audiences.
To apply please visit 'job openings' on the Inside CBS tab on our website www.cbs58.com

Wake Up Wisconsin Producer, WAOW-TV, Wausaw, WI:
Do you have a passion for producing? Do you thrive on breaking news? Are you willing to push the envelope? Then WAOW-TV in Wausau, Wisconsin wants to hear from you. We are searching for a news producer to join our Wake Up Wisconsin team. Our award winning two-hour program features fresh overnight news, weather, local updates and prepares viewers for the day ahead.
You must be an organized, self-starter who can produce an aggressive and visually appealing daily newscast. If you want to grow your producing skills in a wonderful team environment – this is the perfect place to do it.
We're looking for a hard-working, creative journalist who can create an experience for viewers, not simply write and organize news copy. If you're willing to work hard and learn fast, this job is the perfect entry level position at our company. A college degree and at least one year of experience are preferred. This is a Monday-Friday overnight position.
If you think you qualify please send your link, cover letter and resume to:
John Laughrin
News Director
1908 Grand Avenue
Wausau, WI 54403
or via email to jlaughrin@waow.com
NO PHONE CALLS PLEASE
WAOW is paWAOW-TV9 is an Equal Opportunity Employerrt of the QNI Broadcast Group, a family owned company with 16 stations (ABC, NBC, FOX, CW) in 8 states. Throughout QNI, positions are available for candidates with all levels of experience and the advancement you are seeking. Visit careersatquincy.com for links to all stations and opportunities.

Senior Media Consultant, SmithGeiger, multiple locations:
Want to help shape the future of media in an unprecedented and exciting time for our industry?
SmithGeiger LLC is the most innovative and fastest growing market research and consulting firm today. Work face-to-face with the Who's Who of Tech, Social Media, Mobile, Internet, OTT, Studio, Program Syndication, Cable and Broadcast companies. Provide state of the art research and on-going strategic counsel that produce successful results. You must have extreme creativity, interests in all media platforms, exceptional communication and writing skills, relentless client customization skills, a commitment to excellence, and be a true team player.
CEO Dave Smith calls this the true "Golden Age of Media." Don't get stuck in the past. Be part of the team on the cutting edge.
Learn more about us by clicking here:
Email resume and any relevant links to: jobs@smithgeiger.com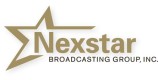 Director of Local Content Development, Nexstar Broadcasting, Irving, TX:
Nexstar Broadcasting Group is seeking an accomplished news manager to help lead local content initiatives across the group. The position of Director of Local Content Development – Midwest will work with our local stations to advance our strong multi-platform approach by providing leadership with our broadcast news products, web and mobile content initiatives, and in social media engagement.
The qualified individual will work closely with the Operations team to build on our Company's approach to "Local" while working with our Co-Chief Operating Officers and Senior Vice Presidents on projects, brand development and market evaluations. Content is the key to drive "Local" and the development of group wide content initiatives, growing ratings and revenue is essential across all local markets.
At Nexstar, we have a dynamic group that believes in the quality of our local product. We are looking for an experienced news leader to complement our team and contribute to our growing portfolio of stations. Ideal candidate should have at minimum 5 years of News Management experience. Travel is required.
Nexstar Broadcasting is an Equal Opportunity Employer.

News Director, KSBY-TV, San Luis Obispo, CA:
Do you want to join a top notch broadcasting organization? Are you ready to work with a strong, dedicated and professional news department? Do you want to live in one of the most beautiful places in the country? If you answered yes to these questions, then KSBY-TV in beautiful San Luis Obispo, California might be the perfect fit for you.
News Director Candidates who look to lead the team at KSBY-TV must have strong news judgment, extensive marketing knowledge and excellent people skills. A successful record of ratings growth, budget maintenance and new media development is a must. You must have proven leadership, hiring and teaching abilities.
Three to five years of News Management is required. Two or more years of News Director or Assistant News Director Experience are preferred.
Competitive compensation/benefits are provided – send resume and salary requirements to:
Kathleen Choal
President & General Manager
KSBY-TV
1772 Calle Joaquin
San Luis Obispo, CA 93405
Or via email to: kchoal@ksby.com
KSBY Communications is an equal opportunity employer. Pre-employment screening is required including a driving record check and drug screening. Valid California driver license will be required.

Assistant News Director, KSHB-TV, Kansas City, MO:
Scripps-owned NBC affiliate KSHB is looking for a strong leader with a proven track record of success. Our newsroom has won Overall Excellence in the Midwest Regional Emmy competition the past two years. Our investigative work in covering a restaurant explosion two years ago earned us a DuPont Columbia Award.
Our passion for journalism has taken us all across the country, and to Afghanistan, Honduras and Canada. Kansas City is one of the best severe weather markets. We have the tools and the people to lead the market in providing life-saving information at critical moments on all platforms.
Our culture is such that we fight for the privilege to be number-one in the market, and we are climbing. This role is a perfect launching ground to a future News Director role in Scripps. A recent KSHB Assistant News Director left here to become ND in Scripps' largest market. Our GM is a legend in local and national journalism circles and has mentored successful news managers for decades. We will work as a station and a company to grow your career.
Here are specific areas where your leadership will be used:
Oversee investigative team and big story coverage
Lead team in news/digital collaboration to grow audience
Work closely with reporters and anchors on enterprising stories, and on-air performance
Click here to view the full job description and to apply directly for this opportunity. Visit this site to view other opportunities within The E. W. Scripps Company.
Dayside Executive Producer, KOAA-TV, Colorado Springs, CO:
KOAA News5 is looking for a leader to join the number one NBC affiliate in beautiful Colorado Springs/Pueblo.
This is the number two job in the newsroom. You will oversee a team of talented, award winning reporters and producers, shaping the style and tone of our news through compelling story telling and delivery.
Responsibilities & qualities:
Participate in daily news meetings to determine stories and treatment; steer reporter story
direction, content & delivery.
Copy edit shows & mentor producers on showcasing, pacing, style & tone.
Produce and manage breaking news; Line produce as needed
Help maintain the team culture, deal quickly and fairly with conflict & be solutions oriented;
work well under pressure
Produce staff schedule and long range staff plans
Excellent leader and motivator
Must be able to manage a large staff
We a looking for 3-5 years producing experience, demonstrated leadership qualities, and an understanding of how to implement brand. If you are the "go to" producer in your shop, this is the next step.
This job comes with competitive pay and benefits at one of the best companies in broadcasting.
We strive to make this THE place to work.
Send your work to EPjob@koaa.com
EOE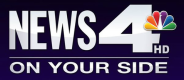 Morning Executive Producer, KRNV-TV, Reno, NV:
KRNV in Reno, NV, a Sinclair Broadcast Group station has an immediate opening for an energetic and creative Executive Producer to oversee overall morning news content for fairness, balance and accuracy. The ideal candidate will produce daily newscasts and oversee production of newscasts and special programming. You will work closely with the other Producers and Reporters on daily selection and coverage. As a newsroom leader, the expectation is that the Executive Producer will lead by example.
Responsibilities:
Produce shows/script reviews
Shape a four-hour morning show with an emphasis on what is "new, now and next"
Manage and train other Producers
Special projects
Planning and overseeing continuity into upcoming newscasts
Cover Producer shifts as needed
Other responsibilities as assigned
Qualifications:
Four-year degree in journalism or communications preferred and a minimum of 2 years relevant experience
Strong writing skills and a proven track record for getting results on initiatives
Great people skills with an emphasis on coaching and motivating
Management/Leadership experience strongly preferred
Successful candidate will have had at least 4 years of experience in broadcast journalism as a Producer, or equivalent experience.
Position Type:
Full-Time/Regular
If interested in this position, please apply at www.sbgi.net.
Sinclair Broadcast Group is proud to be an EEO and a drug free workplace!
.
Other News Management Openings:
ASSISTANT NEWS DIRECTOR:
WCNC-TV, Charlotte, NC (listed 12/13/15)
KMBC-TV, Kansas City, MO (listed 1/17/16)
KSHB-TV, Kansas City, MO (relisted 1/24/16, see ad above!)
WDJT-TV, Milwaukee, WI (relisted this week, see ad above!)
KWWL-TV, Waterloo/Cedar Rapids, IA (relisted 12/6/15)
WCYB-TV, Tri-Cities, TN (relisted 12/20/15)
WTVM-TV, Columbus, GA (listed 12/6/15)
KRCR-TV, Redding, CA (relisted 12/20/15)
KTIV-TV, Sioux City, IA (relisted 1/10/16)
EXECUTIVE NEWS PRODUCER:
WFXT-TV, Boston, MA (AM EP, listed 12/6/15)
KOMO-TV, Seattle, WA (Digital EP, listed revised 1/10/16)
KXTV, Sacramento, CA (relisted 1/10/16)
KOIN-TV, Portland, OR (Investigative EP, relisted 1/24/16)
WBNS-TV, Columbus, OH (PM EP, relisted 1/10/16)
WCPO-TV, Cincinnati, OH (listed 12/20/15)
KSNV-TV, Las Vegas, NV (2 openings, AM & PM, listing revised 12/6/15)
KTNV-TV, Las Vegas, NV (AM EP, relisted 1/10/16)
KWTV, Oklahoma City, OK (PM EP, listed 12/27/15)
KFSN-TV, Fresno, CA (new listing this week)
WRIC-TV, Richmond, VA (AM EP, listed 12/20/15)
WDTN-TV, Dayton, OH (Morning EP, relisted 1/24/16)
WAAY-TV, Huntsville, AL (PM EP, listed 12/13/15)
KOAA-TV, Colorado Springs, CO (Dayside EP, listed 1/24/16, see ad above!)
WJCL-TV, Savannah, GA (relisted 1/17/16)
KRNV-TV, Reno, NV (AM EP, listed 1/24/16, see ad above!)
WPTA-TV, Ft. Wayne, IN (listed 1/3/16)
WAOW-TV, Wausau, WI (relisted 12/13/15)
MANAGING EDITOR:
KOIN-TV, Portland, OR (listed 1/24/16)
WHIO-TV, Dayton, OH (listed 12/13/15)
Obituary:
A memorial service will be held tomorrow (2/1) for legendary Mississippi newsman BERT CASE who died Thursday after a long illness. He would have been 77 yesterday (1/30). He covered news in Mississippi for more than 50 years and served as ND of three different Jackson TV stations. He was remembered by WAPT-TV, WLBT-TV, and WJTV as well as the Jackson Free-Press.
Situations Wanted:
We offer a free situations wanted ad to news managers who are looking for a new opportunity. If you'd like to state your case to a well targeted audience, email me an item (max. 150 words). You may include a link to a website, an email address, and a photo. You must include your name. I'll run it for one week. I don't represent or endorse those listed, but merely trying to help.
Names in the News…and other things:
MEREDITH VELOZ has been named to the newly created position of EP for WNEU-TV, the Telemundo station in Boston. More from Media Moves.
JIM JAKOBS has been promoted to Assistant News Director for KFSN-TV, the ABC o-and-o in Fresno. He's been an executive producer there.
And the son of a former New York News Director has been sentenced to eight years in prison…for growing 17 marijuana plants. JON PEDITTO is the son of former WNYW-TV News Director JOHN PARSONS PEDITTO.  John was also a co-creator of the syndicated program Hard Copy. More in this story from the NY Post's "Page Six" column.
General Manager News:
WANE-TV in Ft. Wayne, IN, has a new general manager. 25 year station employee TOM ANTISDEL will run this Media General-soon-to-be-Nexstar CBS affiliate. More details in this memo from Media General's DEB McDERMOTT.
JEFF WHITE, who spent 25 years at WISH-TV in Indianapolis, more than nine as GM, has an interesting new job. He's working with Indianapolis-based VISIONTHREE which creates dynamic and custom interactive experiences. Jeff showed me some of the company's products last week and they are eye opening. Check out the company's website here.
Our Full List of Open ND Jobs:
Here is my list of stations with open ND jobs, as of Sunday, January 31, 2016.
If you know of any additions/deletions/updates, please email me at: rick@rickgevers.com
KHOU-TV 1945 Allen Parkway Houston TX 77019
WWSB-TV 1477 10th St, Sarasota, FL 34236 (Tampa market)
KING-TV 333 Dexter Avenue N. Seattle WA 98109
Northwest Cable News, 333 Dexter Avenue N. Seattle, WA 98109
KCEC-TV 777 Grant St. #110 Denver CO 80203 *
WJZY/WMYT-TV 3501 Performance Road Charlotte, NC 28214
XETV 8253 Ronson Rd. San Diego 92111
KSL-TV 55 North 300 West Salt Lake City, UT 84110
WCPO-TV 1720 Gilbert Ave, Cincinnati, OH 45202 (see ad above!)
WPEC-TV 1100 Fairfield Drive West Palm Beach, FL 33407
WPTV 1100 Banyan Blvd. W. Palm Beach, FL 33401
WAFF-TV 1414 N Memorial Parkway Huntsville, Al 35801 (see ad above!)
WZDX-TV 1309 Memorial Parkway NW Huntsville AL 35801
KIMA/KEPR-TV 2801 Terrace Heights Dr. Yakima,WA 98901
KSBY-TV 1772 Calle Joaquin San Luis Obispo, CA 93405 (see ad above!)
KBAK-TV1901 Westward Drive Bakersfield, CA 93301
KTVE/KARD-TV 200 Pavilion Rd, West Monroe, LA 71292
KAUZ/KSWO-TV 3601 Seymour Highway Wichita Falls, TX 76309 (see ad above!)
KTIV-TV 3135 Floyd Blvd. Sioux City, IA 51108
* Spanish language station