Monday, July 18, 2016 UPDATE:
Greetings:
A new news director today for Houston's KPRC-TV, and he doesn't have to move.
Congrats to DAVE STRICKLAND who will be the next news director for that Graham Media owned NBC affiliate. He spent almost 15 years as the VP/News for KTRK-TV in Houston, the ABC owned station there.
He's also been a news director in Norfolk.
Here's the note from General Manager JERRY MARTIN to the staff.
Dave replaces RHONDA LAVELLE who left earlier this summer to return to her native Michigan as news director for WXYZ-TV in Detroit after about two years as ND there.
More later!
regards,
Rick Gevers
**** ***** ****
Greetings:
Just TWO new news directors to tell you about in this week's newsletter, with ONE new opening.
Our count of open ND jobs stands at 30.
We have TWO Paid Help Wanted ads, both for EP jobs in widely different market sizes.
There's an obituary for a long-ago Philadelphia News Director who's credited with inventing Action News.
And there's lots to tell you about in Names in the News, including new jobs and an honor for some veteran newsmen whose names you might recognize, a new baby for a Montana news managers, and a few articles you may find interesting.
Thanks, as always, for reading.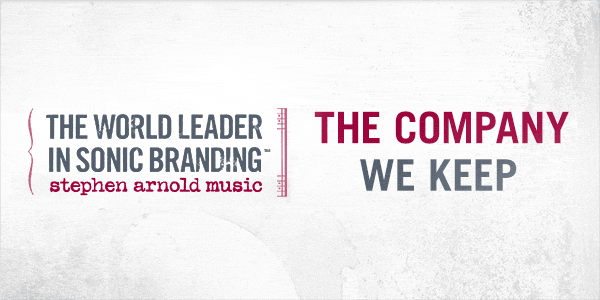 New News Director Opening:
KPLC-TV, Lake Charles, LA…CHARLIE HALDEMAN is leaving this Raycom Media owned NBC affiliate after almost six years as ND to become ND for sister Raycom station KXXV-TV in Waco, TX. More on that below.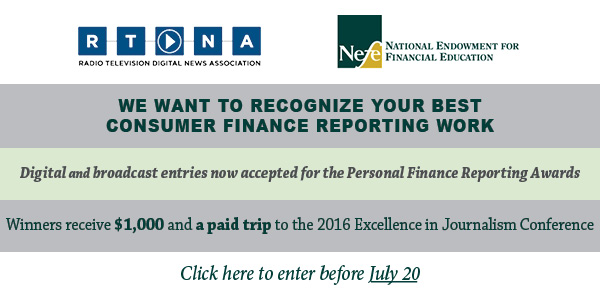 Newly Named News Directors:
KXXV-TV, Waco, TX…we told you above that CHARLIE HALDEMAN would be the next ND for this Raycom Media owned ABC affiliate. Charlie's been the ND at Raycom's KPLC-TV in Lake Charles, LA, for almost six years, and sent this note to his staff about his departure. The move returns Charlie to Texas. Before KPLC, he was the ND for KXII-TV in Sherman and also worked as an anchor/reporter in Bryan. At KXXV, Charlie replaces DENNIS KINNEY who was ND there for 16 years. KENNY BOLES, ND of Raycom's Tyler station, KLTV, will be the interim in Waco until Charlie arrives in a few weeks.
KQTV, St. Joseph, MO…ANDY HOUSE has been promoted to news director for this Nexstar owned ABC affiliate. He's been the executive producer there. Andy replaces BRIDGET BLEVINS who left in April to become the Assistant ND for KSHB-TV in nearby Kansas City.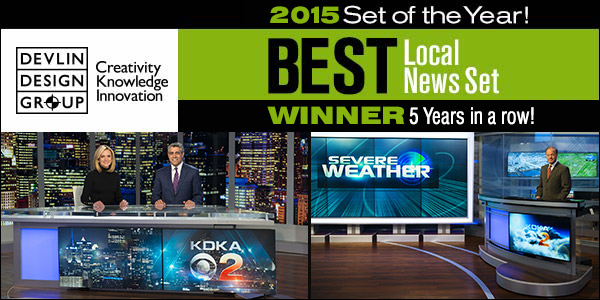 Paid Help Wanted Ad:

Executive Producer, WCTI-TV, New Bern, NC:
NewsChannel 12 (ABC and FOX) in beautiful eastern North Carolina is looking for an Executive Producer to help manage our dynamic newsroom. This is a great opportunity to earn your management stripes.
You will work closely with the News Director and Assistant News Director in running all aspects of the News Department. Duties include: day-to-day supervision of our news staff, training and coaching our producers and managing our newscast content. The Executive Producer will work closely with reporters in shaping well told stories. Our Executive Producer is instrumental in helping to build and execute our annual strategic plan across our broadcast, online and mobile platforms.
Our key images are "Alerting You to Severe Weather Danger" and "Getting the Facts Right." During breaking news and severe weather, the Executive Producer takes over producing responsibilities in the control room. The winning candidate will be an energetic leader with strong motivational and editorial skills and a sense of urgency.
Preference will be given to candidates who have at least three years of producing experience.
Bonten Media Group is an Equal Opportunity Employer and participates in E-Verify. Background check and driver report will be reviewed.
Send resume to:
Scott Nichols
News Director
WCTI-TV
225 Glenburnie Drive
New Bern, NC 28560
or email to: snichols@wcti12.com

Executive Producer, KPTV, Portland, OR:
KPTV, Fox12 in Portland, OR, is currently recruiting for the position of Executive Producer. Qualified applicants may apply online via the Meredith Careers page located at: www.meredith.com
The Executive Producer will lead a team of producers to deliver promotable, compelling, and well- written newscasts as well as online content. The EP will also regularly produce a primary newscast and write topical tease copy. The EP will work closely with the News Director and Assistant ND to develop and implement strategies to improve product and raise ratings while managing resources and containing overtime.
In addition, the successful candidate will:
· Exercise strong news judgment and review newscast rundowns with an eye toward promotable content,
· Engage in creative content development following up on viewer submission of story ideas via Facebook, Twitter and other online sources, as well as official sources
· Motivate staff and encourage "buy in" for station's news brand, news strategies and action plans,
· Work with multi-media reporters/photographers to determine direction of stories and expectations.
· Works closely with assignment desk on coverage, story selection, live coverage, assignment of reporters and crews.
· Collaborate with producers on rundowns, story selection, formats, graphic elements, content and pace and flow of newscasts.
· Supervise long term planning for sweeps and special events.
· Other duties as assigned
Other News Management Openings:
ASSISTANT NEWS DIRECTOR:
KMBC-TV, Kansas City, MO (relisted 6/5/16)
WJXT-TV, Jacksonville, FL (relisted 6/12/16)
WVLT-TV, Knoxville, TN (relisted 6/12/16)
KOB-TV, Albuquerque, NM (relisted 5/15/16)
KEZI-TV, Eugene, OR (listed 6/12/16)
EXECUTIVE NEWS PRODUCER:
WAGA-TV, Atlanta, GA (AM EP, listed 6/26/16)
WFLA-TV, Tampa, FL (AM EP, listed 7/4/11)
KMGH-TV, Denver, CO (listed 6/19/16)
WEWS-TV, Cleveland, OH (Dayside EP, relisted 6/19/16)
KXTV, Sacramento, CA (PM EP, relisted 5/22/16)
KPTV, Portland, OR (listed 7/10/16, see ad above!)
WRTV, Indianapolis, IN (AM EP, listed 6/19/16)
WBNS-TV, Columbus, OH (listing modified 6/12/16)
KCTV, Kansas City, MO (PM EP, listed 7/4/11)
WCPO-TV, Cincinnati, OH (AM EP, relisted 6/19/16)
KOAT-TV, Albuquerque, NM (PM EP, listing revised 6/12/16)
WINK-TV, Ft. Myers, FL (listed 6/12/16)
WVLT-TV, Knoxville, TN (relisted 6/12/16)
WOWK-TV, Charleston/Huntington, WV (relisted 7/10/16)
WAAY-TV, Huntsville, AL (PM EP, relisted 7/10/16)
WCTI-TV, New Bern, NC (relisted this week, see ad above!)
KIVI-TV, Boise, ID (AM EP, listed 6/19/16)
WEEK-TV, Peoria, IL (listed 5/22/16)
Obituary:
WPVI-TV in Philadelphia is reporting the death of its former news director MEL KAMPMANN. Kampmann died Tuesday at the age of 85.  This story credits Mel for inventing the name Action News in the 70's. He also worked in Denver, Washington, and Fargo before working as a TV consultant for many years. After leaving TV, he and his wife operated a Dairy Queen on the Delaware shore for many years.
Names in the News:
Veteran newsman KERRY OSLUND joins Tribune Broadcasting as VP of Strategy and Business Development. He most recently worked as Senior Vice President of Publishing and Emerging Media for Schurz Communications. Kerry's a former VP/News for Lee Broadcasting, VP of New Media for Gannett, a news director in Atlanta, Portland, OR, and Grand Rapids, MI, and also worked in Los Angeles.
LINDSAY HOUSAMAN moves east…way east…as she leaves Eureka, CA, to become the new Assistant News Director for WRIC-TV in Richmond, VA. She's been the Assistant ND for KAEF-TV/KBVU-TV in Eureka.
Two articles you may find interesting:
Speaking of RTDNA, JEFF MARKS will receive the JOHN F. HOGAN Distinguished Service Award at that group's annual convention in New Orleans in September. The honor recognizes an individual's contributions to the journalism profession and freedom of the press. Jeff was the GM of WDBJ-TV in Roanoke when two newspeople were killed during a live report on the morning news last August. He's now Director of Talent Development for Gray Television which now owns WDBJ. Jeff's a past RTDNA chair as well.
Former news director and MSNBC executive MARK EFFRON has a new job. He's joined the faculty at Montclair State University last week in the School of Communication and Media. Mark told me: "They are building a world class communications building and I am going to coordinate the multimedia and multi-platform newsroom as well as teaching." His last TV news gig was as ND for WPXI-TV in New York. Old friends can congratulate him via an email to markeffron@gmail.com.
Finally, congratulations to SARAH GRAVLEE, Statewide Content Manager for KULR-TV/ABC-FOX Montana, and her family on the birth of daughter VALERIE ADELE. Valerie arrived on June 28th and joins Mom, Dad, and big brother Marshall. Sarah says all are doing well. Your kind note finds Sarah and Valerie at: sbuszmann@gmail.com
Our Full List of Open ND Jobs:
Here is my list of stations with open ND jobs, as of Sunday, July 17, 2016:
KTTV/KCOP-TV 1999 S. Bundy Dr. Los Angeles CA 90025
KNTV 2450 N 1st St, San Jose, CA 95131
KPRC-TV 8181 Southwest Freeway Houston TX 77074
KRIV-TV 4261 Southwest Fwy, Houston, TX 77027
KTAZ-TV 4625 S 33rd Pl, Phoenix, AZ 85040 **
KMOV-TV One Memorial Drive St. Louis MO 630102
WTAE-TV 400 Ardmore Boulevard Pittsburgh, PA 15221
WCPO-TV 1720 Gilbert Ave, Cincinnati, OH 45202
KVUE-TV 3201 Steck Ave. Austin, TX 78757
WHP-TV 3300 N 6th St, Harrisburg, PA 17110
WGRZ-TV 259 Delaware Ave. Buffalo, NY 14202
WKEF/WRGT-TV 2245 Corporate Pl, Miamisburg, OH 45342
WSET-TV 2320 Langhorne Rd. Lynchburg VA 24501
WNWO-TV 300 South Byrne Rd. Toledo, OH 43615
WHEC-TV 191 East Avenue Rochester, NY 14604
WAND-TV 904 South Side Drive Decatur, IL 62521
KRDO-TV 399 S. 8th St. Colorado Springs, CO 80905
WSJV-TV 58096 Co Rd 7, Elkhart, IN 46517
WVNY/WFFF 298 Mountain View Dr. Colchester, VT 05446
KRNV-TV 1790 Vassar St. Reno, NV 89502
KVRR-TV 4015 9th Ave S. Fargo, ND 58103
WWTV/WWUP 22320 130th Ave, Tustin, MI 49688
KIMA/KEPR-TV 2801 Terrace Heights Dr. Yakima,WA 98901
KSNT-TV 6835 NW HWY 24. Topeka, KS 66618
KARD/KTVE-TV 200 Pavilion Road W. Monroe, LA 71292
KRCG-TV 10188 Old Highway 54 North. New Bloomfield, MO 65063
KMID/KPEJ-TV 3200 LaForce Boulevard Midland, TX 79711
KAUZ/KSWO-TV 3601 Seymour Highway Wichita Falls, TX 76309
KPLC-TV 320 Division St. Lake Charles LA 70601
KYOU-TV 820 W Second St. Ottumwa IA 52501
* Spanish language station