Tuesday, May 3, 2016 UPDATE:
A new job for a Houston News Director in today's UPDATE.
BOB MORFORD, who's been the ND for Fox's KRIV-TV since June, 2013, is leaving after the May book to become (again!) the news director for Raycom's WAFF-TV in Huntsville, AL. Bob tells me he's excited to join Raycom and to be a short drive from his wife MARGARET, who lives in Nashville. (Both Bob and Margaret are Nashville natives.)
Here's the memo from WAFF General Manager VANESSA OUBRE:
It's a return to Huntsville for Bob, who was the ND at WAFF earlier in his career, a career which has seen him hold ND jobs at stations in Phoenix, Pittsburgh, Cincinnati (two stations), Knoxville, and West Palm Beach. He's also worked in Columbia, MO.
At WAFF, he replaces ADAM HENNING who left after seven years as ND for this NBC affiliate. He's now the ND for WPEC-TV in West Palm Beach, FL.
As always, we'll have more on this story and all the latest news in our full newsletter later this week.
regards,
Rick Gevers
**** ***** ****
Greetings:
Just ONE newly named ND this week…with, to the best of my knowledge, NO new openings. That drops our list of stations looking for a new news director to 28.
There are FOUR new Paid Help Wanted ads this week, with jobs available in a wide range of possibilities. That includes TWO ads for ND jobs (one in a top 15 market). There are also ads for an EP position in Seattle…and for producer opportunities in Denver.
We have an obituary for the mother of a longtime news director. A BIG promotion for a former news director at CBS, a bunch of promotions within Raycom, and FOUR GMs on the move.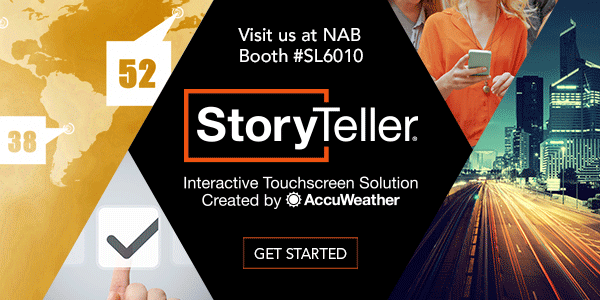 New News Director Openings:
I'm not aware of any new openings this week.
But we do have more information about the departure of KELLY ZUBER from WDBJ-TV in Roanoke, VA, after 34 years at the station, the last 2 1/2+ as news director. That information comes from this story in the local newspaper on her departure.
Also, while we told you about both openings last week, please check out the Paid Help Wanted Ads below for opportunities at both WXYZ-TV in Detroit and KFVS-TV in Cape Girardeau, MO.
Newly Named News Director:
KTUL-TV, Tulsa, OK…in our only change this week, PHIL BRUCE has been named ND for this Sinclair owned ABC affiliate. It's the station he grew up (in bordering Arkansas) watching, as per this Facebook post:

Phil served most recently as ND of Tegna's KHOU-TV in Houston, a job he left in December after almost five years. In Tulsa, he replaces ALEXANDER QUINCE who left the station in February after 2+ years as ND.
Paid Help Wanted Ads: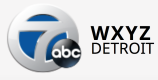 News Director, WXYZ-TV, Detroit, MI:
WXYZ 7 Action News in Detroit is looking for an experienced, aggressive, innovative News Director to lead a large, skilled team of journalists in one of America's great news markets. WXYZ and sister station WMYD air 9.5 hours of local television news each weekday, and we produce content 24/7 on digital web, mobile and social channels as well. We have the experienced, locally-connected staff and the resources to win on all platforms. Our team wins awards for our journalism and our community outreach.
WXYZ is one of the oldest TV stations in the country, with deep roots and connections to Detroit and all of southeast Michigan. We serve our community through our Community Action Team and our Call for Action consumer team. We also produce Detroit2020, which is our initiative to unify and inspire change, and make Detroit a better place to live, work, and raise families. And as part of downtown Detroit's resurgence and our commitment to our city, we've opened a brand-new downtown streetside studio.
WXYZ is proudly owned by The E. W. Scripps Company, one of America's largest and most innovative local media companies.
Our next News Director will create and lead strategic plans, execute day-by-day coverage on all platforms, manage a large and talented staff, collaborate with station and company leadership, and grow our audience to better serve our community. We need a team leader who can inspire others to do their best work, every day.
Are you ready for this adventure? If so, click here and tell us!

News Director, KFVS-TV, Cape Girardeau, MO:
KFVS-CBS/WQWQ-CW seeks a News Director. Raycom's CBS affiliate in Cape Girardeau, MO (DMA 82) is a market leader with the best content ownership group in the business.
Cape is located 100 short miles from St Louis – a fantastic place to raise a family and build your career with a great company. Our ND was promoted to a flagship station within Raycom so it's a great opportunity with a department that's got it headed in the right direction. We are looking for an aggressive, hands-on news/digital leader who knows how to use every tool available to craft exceptional content.
This News Director will lead our award-winning team and be a leader who is passionate, creative and collaborative. The perfect candidate will empower team members to define and deliver compelling content on all platforms. We are looking for a hands-on team leader not afraid to coach individuals to the next level. Job responsibilities include managing daily news content, constant recruiting and leadership, innovating ways to build our digital and social platforms, budget administration and strategic planning.
Applicants should have five years' experience as a News Director, Assistant News Director or Executive Producer, demonstrated show producing experience and ability to manage a large newsroom with 60+ employees and 33 hours of live newscasts per week. Degree in Broadcast Journalism preferred.
Qualified applicants, apply by clicking here. Attach your resume with cover letter, which should include your vision for making KFVS viewers the most well-served in the market.
No phone calls please. EOE-M/F/D/V

Executive Producer, KIRO-TV, Seattle, WA:
Cox Media Group- KIRO TV is seeking an Executive Producer.
The Morning Executive Producer is in command of KIRO's fastest growing newscast. This person manages what we're putting on-air and on-line overnight and into the morning. The EP manages a team of TV and digital producers, writers, anchors, reporters, photographers, editors, and directors. The EP crafts the look, manages story count, flow and placement of every story. They set the coverage expectation and manage repetition. The EP manages our position and brand on a daily basis in every show and in online posts. The EP manages breaking news and the speed and style in which we get it on the air. The person in this job must be a quick-moving innovator who can lead the team in a changing media environment. The Morning EP assists in all aspects of leading and managing a team such as establishing schedules, goal setting, and employee relations.
JOB DUTIES:
90% – Newscast, Digital & Brand Management
10% – Administrative
JOB TASKS:
Click here to learn about the job tasks and responsibilities.
EDUCATION/EXPERIENCE:
*B.A. Degree in Journalism, Communications, or other field of study preferred
*3 or more years of newsroom experience required
*Major market experience preferred
Please apply online!

Producers, KDVR/KWGN-TV, Denver, CO:
HOT SHOT PRODUCERS NEEDED!
If you are an experienced, aggressive, and competitive newscast producer and a passionate journalist to boot – we have opportunities for you to join our team AND live and work in one of the most desirable cities in the country.
KDVR/KWGN is Tribune Media's duopoly in Denver – producing more than 12 hours of TV news every weekday with several more hours on weekends – and we are growing.
Interested? Email our Assistant News Director right away at Dana.Dieterle@kdvr.com – but ONLY if you fit the description above – AND possess excellent news judgment, top-of-the-line writing and communication skills, and contemporary production techniques.
Five years of producing experience and a college degree are preferred.
Other News Management Openings:
ASSISTANT NEWS DIRECTOR:
KING-TV, Seattle, WA (listed 3/6/16)
KGW-TV, Portland, OR (listed 3/6/16)
KMBC-TV, Kansas City, MO (relisted 3/27/16)
WXIX-TV, Cincinnati, OH (relisted 3/27/16)
WPTV, West Palm Beach, FL (listed 4/16/16)
WJXT-TV, Jacksonville, FL (relisted 4/2/16)
WVLT-TV, Knoxville, TN (relisted 4/2/16)
KOB-TV, Albuquerque, NM (listed 2/7/16)
WRIC-TV, Richmond, VA (relisted 4/24/16)
WVLT-TV, Knoxville, TN (listed 3/6/16)
KTIV-TV, Sioux City, IA (relisted 3/13/16)
EXECUTIVE NEWS PRODUCER:
KIRO-TV, Seattle, WA (AM EP, new listing this week, see ad above!)
KOMO-TV, Seattle, WA (Digital EP, relisted 3/27/16)
KXTV, Sacramento, CA (PM EP, relisted 3/20/16)
WRTV, Indianapolis, IN (AM EP, listed 4/16/16)
WBNS-TV, Columbus, OH (PM EP, relisted 3/13/16)
WCPO-TV, Cincinnati, OH (two positions, AM EP, Dayside EP, relisted this week)
WXIX-TV, Cincinnati, OH (new listing this week)
KOAT-TV, Albuquerque, NM (AM EP, listed 4/2/16)
KOKI-TV, Tulsa, OK (AM EP, listed 4/10/16)
WVLT-TV, Knoxville, TN (listed 4/2/16)
WOWK-TV, Charleston/Huntington, WV (relisted this week)
KGUN-TV, Tucson, AZ (Morning EP, relisted 2/24/16)
WAAY-TV, Huntsville, AL (PM EP, relisted 2/24/16)
KOAA-TV, Colorado Springs, CO (Dayside EP, relisted 3/27/16)
WJCL-TV, Savannah, GA (relisted 3/20/16)
WTOC-TV, Savannah, GA (listed 3/4/11)
WCTI-TV, New Bern, NC (listed 3/20/16)
WLTZ-TV, Columbus, GA (relisted 4/24/16)
KTTC-TV, Rochester, MN (listed 3/4/11)
MANAGING EDITOR:
WHIO-TV, Dayton, OH (relisted 4/24/16)
Obituary:
BETTY HENGEMUEHLER, the mother of news director JOE HENGEMUEHELER, died April 21. She was 76 years old and died after a long illness. The complete obituary is here. Many of you know Joe, who is currently the ND for KOLD-TV in Tucson, has been an ND in Phoenix and Oklahoma City, and has also worked in Washington and earlier in Phoenix. Your note of sympathy can be sent to: jhengemuehler@tucsonnewsnow.com.
Names in the News:
Congratulations to KURT DAVIS who's been tabbed to run affiliate relations for CBS. Kurt's a former ND in San Antonio, New Orleans, and Roanoke who's also worked in Atlanta, Dallas, Little Rock, and Baton Rouge, LA. Since 2013, he's been VP of News Services for CBS News. CBS issued this news release announcing the promotion.
Speaking of promotions, ROBYN TYNDALL got one at WXIX-TV in Cincinnati. She's now the Assistant ND for this Raycom owned FOX affiliate: she had been an EP there. Robyn worked for WCPO-TV in Cincinnati for 23 years before crossing the street in 2014.
A second promotion within Raycom, this one involving a move. BRAD HYATT joins WIS-TV as its new Assistant News Director. He spent 14 years at WBTV in Charlotte, the last three as EP.
JENNIFER MARTIN also gets a promotion within Raycom, becoming the Assistant ND for WCSC-TV in Charleston, SC. She had been an EP for WLBT-TV in Jackson, MS.
General Manager News:
JOEL DAVIS, a former ND in Fresno and San Diego, has been promoted to General Manager for KGTV in San Diego. He's been the station manager there for the last year and a half. Here's the story from the station's website.
JOHN SOAPES returns to Orlando as GM for Hearst's WESH/WKCF-TV. He's spent the last five years as GM for the company's WYFF-TV in Greenville, SC, but was the sales manager for WKCF before moving to Greenville.
DAVID HAYES has been promoted to General Manager for American Spirit Media's WUPV-TV in Richmond, VA. He had been the sales manager there.
And Cordillera Communications has named SHAWN WILCOX GM of KTVQ-TV, the CBS affiliate in Billings, MT. He had been the GM of KPVI-TV in Pocatello, ID.
Our Full List of Open ND Jobs:
Here is my list of stations with open ND jobs, as of Sunday, May 1, 2016.
If you know of any additions/deletions/updates, please email me at: rick@rickgevers.com
WWSB-TV 1477 10th St, Sarasota, FL 34236 (Tampa market)
WXYZ-TV 20777 West 10 Mile Road Southfield, MI 48037 (see ad above!)
KPNX-TV 200 E Van Buren St, Phoenix, AZ 85004
KCEC-TV 777 Grant St. #110 Denver CO 80203 *
KSL-TV 55 North 300 West Salt Lake City, UT 84110
WCPO-TV 1720 Gilbert Ave, Cincinnati, OH 45202
WKRN-TV 441 Murfreesboro Rd. Nashville TN 37210
WVIT-TV 1422 New Britain Ave. West Hartford CT 06107
KVUE-TV 3201 Steck Ave. Austin, TX 78757
WGBA-TV 1391 North Rd, Green Bay, WI 54313
WDBJ-TV 2807 Hershberger Road Roanoke, VA 24017
WHEC-TV 191 East Avenue Rochester, NY 14604
WAFF-TV 1414 N Memorial Parkway Huntsville, Al 35801
KFVS-TV 310 Broadway Cape Girardeau MO 63701 (see ad above!)
WCIA-TV 509 S Neil St. Champaign, IL 61820
WVNY/WFFF 298 Mountain View Dr. Colchester, VT 05446
KRNV-TV 1790 Vassar St. Reno, NV 89502
KBOI-TV 140 N 16th St, Boise, ID 83702
WWTV/WWUP 22320 130th Ave, Tustin, MI 49688
KIMA/KEPR-TV 2801 Terrace Heights Dr. Yakima,WA 98901
KIII-TV 5002 S Padre Island Dr. Corpus Christi, TX 78411
KMID/KPEJ-TV 3200 LaForce Boulevard Midland, TX 79711
KAUZ/KSWO-TV 3601 Seymour Highway Wichita Falls, TX 76309
KTIV-TV 3135 Floyd Blvd. Sioux City, IA 51108
KPVI-TV 902 E Sherman St, Pocatello, ID 83201
WTVY-TV 285 N Foster St, Dothan, AL 36303
KYOU-TV 820 W Second St. Ottumwa IA 52501
KQTV 4000 Faraon St. Joseph, MO 64506
* Spanish language station