Greetings:
THREE new news director openings and ONE new ND lead our post-NAB report.  (And it was nice to see a few of you in Las Vegas.)  That leaves our count of open ND jobs at 28.
We have FOUR help wanted ads, THREE of them brand new.  And we have updated our list of Other News Management Jobs.
Also this week, we have a rare taker on our free Situations Wanted listing.  In Names in the News, a new president for ABC News, and a new EP in Cincinnati.
All that and more below.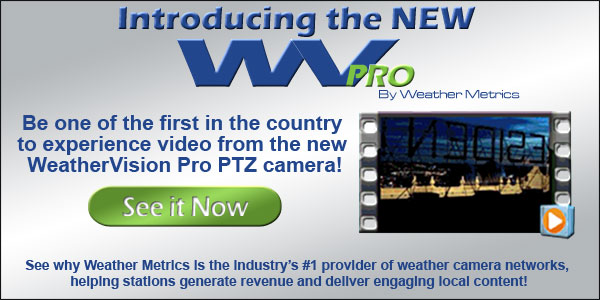 New News Director Openings:
WICS/WICD-TV, Springfield/Champaign, IL…KATIE McMANUS-FAYE will leave this Sinclair-owned duopoly after the May book.  Katie tells me she's going to return to the Southeast where most of her friends and family live.  She's been the ND here for more than two years.  Before moving to Illinois, Katie spent seven years as  a news director in Dothan, AL.  She's also been an ND in Jackson, TN, and Sarasota, and has worked in Nashville, Miami (two stations), Tampa, and Dallas. 
KTLM-TV, McAllen, TX…this Telemundo station is looking for a new news director.  The GM is JOSE FLORES, who most recently had been the ND at the sister Telemundo station in Dallas, KXTX-TV.  We reported the ND opening there last week without knowing where Jose had gone.
Dugas
KLFY-TV, Lafayette, LA…DWIGHT DUGAS, who's been the news director for this Media General owned CBS affiliate since 2008, is moving to a new position within the station.  That means the search is on to replace Dwight, who started at the station at age 18 as a projectionist.  He moved his way up through the ranks, including as a photographer and assignment editor before becoming the first African American ND in Southeast Louisiana.  His complete profile is here.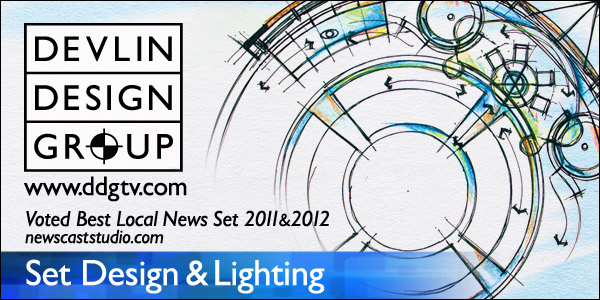 Newly Named News Directors:
KVDA-TV, San Antonio, TX…ADOLFO SEGURA is the new ND for this Telemundo station.  We're a little tardy reporting his appointment:  his Linkedin page says he's been on the job since last October.  He had been working at KWEX-TV, the Univision station in San Antonio.
Paid Help Wanted Ads:

Assistant News Director, KVVU-TV, Las Vegas, NV:
Are you ready to…Live, Work and Play in the Entertainment Capital of the World?
Plus… Do you want to join a Leader in the Broadcasting business, and a leader in News coverage in Southern Nevada?
Plus… Do you want Superior Benefits, Competitive Compensation and the opportunity to shine as a talented, creative News management professional?
If you have answered YES to the above…then read-on below!
KVVU -TV, the Meredith owned FOX affiliate in Las Vegas, is looking for an Assistant News Director to add to our respected/creative News Team.
THE OPPORTUNITY: The Assistant News Director strengthens the team by helping the News Director manage editorial policy; improve the news gathering efforts through supervision of Assignment and News Producing staff; increase news ratings though hands on management of sweeps projects; while assisting the News Director with personnel management and expense control.
WHAT'S REQUIRED: Bachelors' degree in Journalism, Communications, or related field, or equivalent training and/or experience. Minimum of 2 years in a news management role as an Executive News Producer, Managing Editor or Assistant News Director, at a commercial television station or network broadcast operation is preferred.
TO APPLY FOR THIS EXCITING POSITION:
Please go to Meredith.com, click CAREERS tab, search jobs for State of NEVADA and select KVVU7569 from the list of openings and complete the online profile.
KVVU Broadcasting/Meredith Corporation are EOE.

Assistant News Director, WBND-TV, South Bend, IN:
Weigel Broadcasting has an immediate opening for an Assistant News Director for its ABC and CW affiliates in South Bend.
If you have the ability to imagine, innovate and motivate, we want you. This is a hands-on job for a person who thrives on using cutting-edge technology. You'll oversee day-to-day coverage, utilizing the talents of our producers and the most multimedia journalists in the market.
You will also work with the News Director on both long term and short term news strategies, guide coverage on multiple platforms and be the point person for furthering our relationships with outside media partners. Other duties include coaching and training our EPs, producers, and MMJS. We're not looking for another newsroom manager.
We're looking for a leader who can manage staff effectively and develop our team through constructive feedback.
Successful candidates will have:
Strong interpersonal skills
Thorough knowledge of newsroom systems and broadcast technology
High impact enterprise story generation
Previous experience as Executive Producer or large market Producer
Interested candidates should send their resume via email to: humanresources@abc57.com
Human Resources – AND
Weigel Broadcasting Co.
53550 Generations Dr.
South Bend IN 46635
We are an equal opportunity employer.

Executive Producer, WFFF-TV, Burlington, VT/Plattsburg, NY:
FOX44 & ABC22 in the beautiful Champlain Valley is looking for an aggressive newscast producer and newsroom leader to join our growing team as Executive Producer. We cover three states and Quebec, so there's never a shortage of news!
The Executive News Producer produces daily newscasts, approves scripts, writes teases and other content, times news programs, trains new producers, and posts video to the website.
This position is part of the newsroom leadership team. The ideal candidate will have a minimum of 2 years as a news producer.
Essential Duties & Responsibilities:
 Produces newscasts for broadcast across all platforms.
 Approves scripts.
 Critiques newscasts to correct errors, improve coverage and provide mentoring feedback to news staff.
 Assists with training of new producers.
 Assists News Director with developing news strategy, and ensuring coverage fits our news brand.
 Writes stories for the website and other eMedia platforms.
 Interacts with viewers and users on social media sites.
 Performs other duties as assigned.
Apply by emailing News Director Jolene Greene at jgreene@fox44now.com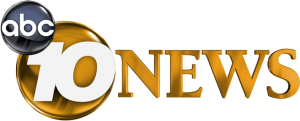 Morning Executive Producer, KGTV, San Diego, CA:
KGTV, the ABC affiliate in beautiful San Diego, is recruiting for an experienced Morning Executive News Producer. This position is responsible for managing the content and showcasing across multiple platforms. KGTV is owned by E.W. Scripps and has the resources to make an impact.
Additional requirements include:
Must have a strong journalistic sense, knowledge of what makes news, and what interests people. Must have the ability to meet deadlines and work with a wide range of personalities. At least three years of line producing experience with a commercial news operation required. College degree required. Experience using television news research to create action plans is a big plus.
If you are ready for a new adventure, please visit www.scripps.com/careers and submit your information to requisition #7704.
KGTV and E.W. Scripps are equal employment opportunity employers. Candidates being offered a position of employment must successfully pass a drug and background screen.
Other News Management Openings:
ASSISTANT NEWS DIRECTOR:
KPHO-TV, Phoenix, AZ (relisted this week)
WFLA-TV, Tampa, FL (relisted 4/5/14)
WCPO-TV, Cincinnati, OH (relisted 4/5/14)
KVVU-TV, Las Vegas, NV (listing revised this week, see ad above!)
WHEC-TV, Rochester, NY (listed 4/5/14)
WBND-TV, South Bend, IN (new listing this week, see ad above!)
EXECUTIVE NEWS PRODUCER:
WJLA-TV, Washington, DC (Web EP, listed 2/22/14)
KPHO-TV, Phoenix, AZ (listed 2/14/14)
WFLA-TV, Tampa. FL (relisted 4/5/14)
KCRA-TV, Sacramento, CA (relisted 3/30/14)
KGTV, San Diego, CA (Morning EP, listed 3/30/14, see ad above!)
KCTV, Kansas City, MO (Morning EP, listed 4/5/14)
KSHB-TV, Kansas City, MO (relisted 4/5/14)
WBNS-TV, Columbus, OH (Senior EP, listed 3/17/14)
WXIX-TV, Cincinnati, OH (PM EP, listing revised this week)
WJAR-TV, Providence, RI (relisted 4/5/14)
KGPE/KSEE-TV, Fresno, CA (AM EP, listed 2/8/14)
KTUL-TV, Tulsa, OK (relisted 2/22/14)
WHEC-TV, Rochester, NY (listed 4/5/14)
KGUN-TV, Tucson, AZ (Morning EP, relisted 3/22/14)
WSJV-TV, South Bend/Elkhart, IN (relisted 2/22/14)
WFFF-TV, Burlington, VT (new listing this week, see ad above!)
WJCL/WGTS-TV, Savannah, GA (Digital EP, listed 3/7/14)
WKBN-TV, Youngstown, OH (Dayside EP, listing revised 3/7/14)
WCIV-TV, Charleston, SC (listed 3/22/14)
KTTC-TV, Rochester, MN (listed 3/30/14)
ASSIGNMENT MANAGER:
WSPA-TV, Spartanburg, SC (listed 3/17/14)
MANAGING EDITOR:
WBNS-TV, Columbus, OH (Digital ME, listed 3/17/14)
WCPO-TV, Cincinnati, OH (relisted 4/5/14)
Situations Wanted:
We offer a free situations wanted ad to news managers who are looking for a new opportunity. If you'd like to state your case to a well targeted audience, email me an item (max. 150 words). You may include a link to a website, an email address, and a photo. You must include your name. I'll run it for one week. I don't represent or endorse those listed, but merely trying to help.
This week, meet MATT McCLAIN: 
After a year on the beach and with no contract restrictions, I'm looking to get back into the game. I'm an award-winning News Producer and Executive Producer with more than 12 years in medium and major Midwest markets. I'm looking for my next news management position at a station in the Upper Midwest (WI, IL, MN, MI, IN). I have the skills, knowledge and temperament to be a key leader in my next newsroom.  I will respond to all TV news inquiries.  Here's the link to my resume.  Thank you.
Matt McClain, mlmcclain0@gmail.com, 507-828-4578
Names in the News:
JAMES GOLDSTON will be the next President of ABC News, meaning two of the three US broadcast networks are now headed by former BBC executives.  (DEBORAH FURNESS at NBC is the other).  The LA Times has an interesting report on Goldston's achievements at ABC, where he's worked for ten years.
DAN ROMITO has been promoted to morning EP for WXIX-TV, the Raycom owned FOX affiliate in Cincinnati.  He's been the morning producer there.
General Manager News:
CHRIS GEIGER joins WTIC-TV in Hartford as General Manager.  He's been the GM for Sinclair's Syracuse cluster.
One time WCSC-TV (Charleston, SC) news director DON PRATT returns to Charleston as General Manager for WCBD-TV, the Media General owned NBC affiliate there.  Don's been the GM for KBOI-TV in Boise for the past two years.  He spent six years as ND for KATU-TV in Portland, OR, and has worked in Boston and San Francisco.
After 27 years, JOHN KING has left as President and CEO of Vermont Public Television.  More in this article.
Our Full List of ND Openings:
Here is my list of stations with open ND jobs, as of Saturday, April 12, 2014.
If you know of any additions/deletions/updates, please email me at: rick@rickgevers.com
KWHY-TV 1201 West 5th St., # T-900 Los Angeles CA 90017 *
KXTX-TV 4805 Amon Carter Blvd. Ft. Worth TX 76155 *
WBZ-TV 1170 Soldiers Field Rd. Boston MA 02134
WLTV 9405 NW 41st St. Miami FL 33175 *
KCEC-TV 777 Grant St. #110 Denver CO 80203 *
WEWS-TV 3001 Euclid Ave. Cleveland OH 44115
KMOV-TV One Memorial Dr. St. Louis MO 63101
KOIN-TV 222 SW Columbia St. Portland OR 97201
WCNC-TV 1001 Wood Ridge Center Dr. Charlotte NC 28217
WTMJ-TV 720 E. Capitol Dr. Milwaukee WI 53212
KVDA-TV 6234 San Pedro San Antonio TX 78216 *
WHP-TV 3300 North 6th Street Harrisburg PA 17110
WHAS-TV 520 W. Chestnut St. Louisville KY 40203
WSET-TV 2320 Langhorne Rd. Lynchburg VA 24501
WOI-TV 3903 Westown Parkway West Des Moines IA 50266
WAAY-TV 1000 Monte Sano Boulevard Huntsville AL 35801
WICS/WICD-TV 2680 East Cook St. Springfield IL 62703
KTLM-TV 3900 N. 10th St., 7th Floor McAllen TX 78501
KVEO-TV 394 N. Expressway Brownsville TX 78521
KCEN-TV 314 South Intestate 35 Eddy TX 76524
WCBD-TV 210 W. Coleman Blvd. Charleston SC 29464
WNCT-TV 3001 Euclid Ave. Greenville NC 27834
WAKA-TV 3251 Harrison Road Montgomery AL 36109
KLFY-TV 1808 Eraste Landry Rd. Lafayette LA 70506
WRBL-TV 1350 13th Ave. Columbus GA 31901
WJHG-TV, 8195 Front Beach Rd. Panama City Beach FL 32407
WDAM-TV 2362 U.S. Highway 11 Moselle MS 39459
WBUP/WBKP-TV 1705 Ash Street Ishpeming MI 49849
* Spanish language station