Wednesday, April 20, 2011 UPDATE:
Greetings:
A surprise from Minneapolis today, where longtime KARE-TV News Director TOM LINDNER is leaving the station. This brief news release from the station makes no mention of his future plans.  Tom's Twitter page has a brief (of course it's brief, it's Twitter) reference to his departure.
Tom's run the newsroom at this Gannett-owned NBC affiliate since 1992, and has been VP/News there since 1996. He earlier worked at WCCO-TV in the Twin Cities.
I'll hope to have more on this story in our full newsletter later this week.
**** ***** ****
Greetings:
It was good to see some of you at NAB this week.  I hope to see many more at RTDNA's convention later this  year in New Orleans.
It was a busy week of news director changes, with THREE TWO (see UPDATE below) new news directors to introduce to you (each first-time NDs) with THREE new openings.  Both of those new news directors spent the early days of their careers as photographers.
That leaves our count of open ND jobs to 29 30.
One of those newly named ND vacates a managing editor job in a top 20 market, and his former station is advertising the position below.  We also have a new ad for an Assistant ND job in a top ten market, and a repeat of last week's ad for an EP in Raleigh.
We also have freshened up our list of Other News Management Openings, removing some and re-listing many that are still open.
In Names in the News, an obituary for a former Oklahoma ND, some managers on the move, and twins for a meteorologist turned news manager.
All that…and so much more…after this week's ND changes.
Newly Named News Directors:
WTEN-TV, Albany, NY…DAVE CILIBERTI fills this long-open vacancy at Young's ABC affiliate.  Dave's currently the Managing Editor of News Platforms (!) for WFTS-TV in Tampa, where he's worked since 1994 in a variety of roles.  He earlier worked as a News Operations Manager for two New York City stations, and as a photographer in Washington, DC, and Houston.  At WTEN, he replaces ROB HUBLER who left the station in December.  Of 2009. (By the way, Dave's old station is now searching for his replacement.  Check out the paid ad below.)
WDAZ-TV, Grand Forks, ND…congratulations to another former photographer, CHRIS REGIMBAL, who's been promoted to news director for this ABC affiliate.  Chris first joined the station in 1991 as a sports photographer, eventually became chief photographer and most recently has been running the Assignment Desk.  He replaces CASSIE WALDER who is moving to the Washington, DC area.  Cassie spent more than six years as ND for this Forum Communications owned station.
UPDATE: We earlier had reported that MATT STEVENS had been named ND/Anchor at KFBB-TV in Great Falls, MT.  Matt tells me is only the interim ND there, so we're adding that back to our list of openings.
New News Director Openings:
KOLN/KGIN-TV, Lincoln, NE…JERRY HOWARD has left this Gray Television owned CBS affiliate after three years as ND.  He's also been an ND in Great Falls, MT, and worked in Kansas City, Little Rock, and Topeka.  He's also taught at the University of Oklahoma.
WFXL-TV, Albany, GA…TERRY GRAHAM, the news director and anchor for this Barrington Broadcasting station, has parted company with the FOX affiliate.  He's been at the station since August, 2005, and previously worked in Meridian, MS.
WUTR/WPNY/WFXV-TV, Utica, NY…this triopoly (if that's a word) is beginning a news operation that will air newscasts on all three stations (affiliated with ABC/FOX/MyNetwork), and the search is on for a news director/anchor.  Wikipedia says WUTR closed its original news operation in 2003. Nexstar Broadcasting owns WFXV and WPNY and provides services through an outsourcing agreement to WUTR, which is licensed to Mission Broadcasting.
**** ***** ****
HELP WANTED ADS: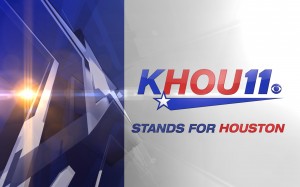 Assistant News Director, KHOU-TV, Houston, TX:
KHOU 11, a Belo owned CBS affiliate in Houston, has an immediate opening for an Assistant News Director. We're searching for a dynamic newsroom leader to oversee day to day operation of our enterprise driven news organization in market #10. Candidates should have previous news director, assistant news director, or executive producer experience in a medium to large market. The assistant news director must be able to devise and execute a winning strategy built around strong reporting and storytelling. We're looking for someone who can teach and coach outstanding journalism in a newsroom that has won more awards for journalistic excellence than any other station in Texas.
Interested candidates will need a minimum of 10 years experience in television news, with five years being in a major market. Other skills needed include the ability to make good, sound, non-judgmental decisions with on-air programming, have analytical budgetary abilities, and the ability to interact productively and positively with fellow employees.
For more information, please visit www.khou.com.
For consideration, please submit resume to jobs@khou.com or mail to
KHOU 11
Attention: HR/AD
1945 Allen Parkway,
Houston TX 77019
Fax 713-284-8818
**** ***** ****

Managing Editor, WFTS-TV, Tampa, FL:
WFTS-TV, a Scripps owned ABC affiliate in sunny Tampa is seeking an experienced dynamic leader for Managing Editor. Must have proven ability in medium to large market with positive impact on ratings and content quality.  The Managing Editor is responsible for organizing and coordinating assignment desk staff and multi-media journalists to facilitate daily news coverage for multiple platforms.
Responsibilities include, but not limited to:
Manage daily editorial flow, including assigning multi-media journalists, photojournalists and assignment desk staff to cover daily news stories and events
Lead daily news planning and coverage
Supervise and schedule Multi Media Journalists, Content Coordinators and assignment desk staff to manage overtime
Review content, ensuring journalistic balance, for all platforms
Implement and have working knowledge of federal, state and local laws impacting operations
Assist editorial staff in developing all news coverage plans
Work closely with executive producers on distribution of coverage
Complete and deliver performance evaluations for direct reports
Knowledge of and proficiency in posting content to station websites
Performs other duties as assigned
Skills:
Advanced computer skills including Microsoft Office
Broad understanding of newsroom operations and equipment
Proven ability to manage multiple tasks in a fast paced environment
Advanced oral and written communication skills
Ability to work a varied schedule, including weekends and holidays.
Education/Experience:
Bachelors Degree in related discipline. Minimum 5 years news room management experience.
Apply to requisition #3478 online at www.scripps.com. No phone calls please.
**** ***** ****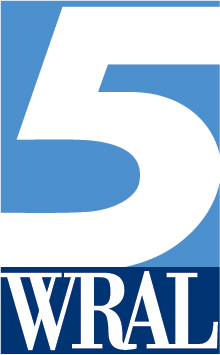 Executive Producer, WRAL-TV, Raleigh, NC:
Would you like to be a leader in a news operation with a commitment to excellence and the resources you need to succeed?
WRAL, the dominant television station in the Raleigh-Durham-Fayetteville market, is seeking a strong Executive Producer to oversee the presentation and look of WRAL newscasts. We're looking for a leader who will coach the producing staff, write and approve scripts, review topical and image promotion, enhance weather and sports coverage and contribute to special coverage and sweeps planning.
This person will work closely with our graphics and promotion teams as well as the news management team. We are looking for a person with outstanding communication skills, superb news judgment who excels at breaking news and has an eye for details. If you have a vision for graphics and a passion for memorable, creative and topnotch newscasts, this is the job for you.
WRAL is locally owned by Capitol Broadcasting Company, a community-oriented company that offers some of the best benefits in the business. Requirements include five years of experience in producing newscasts, two years of news management experience, a four-year college degree and a pre-employment drug screening. All candidates must apply online at www.cbc-raleigh.com.
EOE, M/F. All Capitol Broadcasting Company properties are tobacco free.
JOB NUMBER: 11057 POSTED: April 5, 2011 CLOSING: April 19, 2011
It is the policy of the company to be fair and impartial in all relations with employees and applicants for employment. No person will be discriminated against in employment because of race, color, religion, age, sex, military status, national origin, physical/mental disability, or any other characteristic protected by applicable federal or state law.
**** ***** ****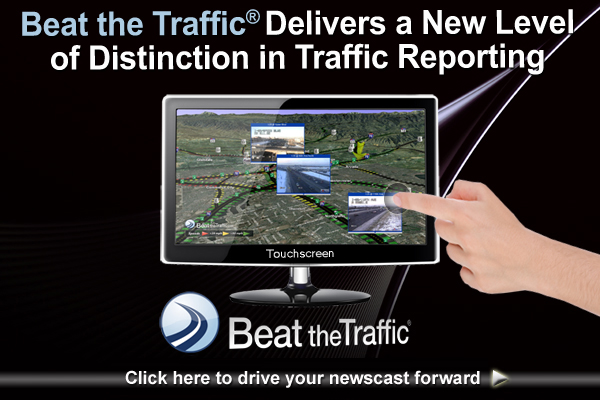 **** ***** ****
Other News Management Openings:
Assistant News Director:
KHOU-TV, Houston, TX (new listing this week, see ad above)
KSDK-TV, St. Louis, MO (listed 3/12/11)
WVIT-TV, Hartford/New Haven, CT (relisted this week)
WISN-TV, Milwaukee, WI (relisted this week)
WHTM-TV, Harrisburg, PA (listed 3/31/11)
KVOA-TV, Tucson, AZ (listed 3/31/11)
KTIV-TV, Sioux City, IA (relisted 2/25/11)
Executive News Producer:
KYW-TV, Philadelphia, PA (listed 3/12/11)
KPHO-TV, Phoenix, AZ (relisted 3/31/11)
KXTV, Sacramento, CA (listed 2/25/11)
WTAE-TV, Pittsburgh, PA (Dayside EP, listed 3/25/11)
WRAL-TV, Raleigh, NC (listed 4/9/11, see ad above!)
WXIN-TV, Indianapolis, IN  (relisted this week)
WVIT-TV, Hartford/New Haven, CT (relisted this week)
WCPO-TV, Cincinnati, OH (2 openings, AM & afternoon, listing revised this week)
WTMJ-TV, Milwaukee, WI (Special Projects EP, relisted this week)
WBRC-TV, Birmingham, AL (relisted this week)
WXII-TV, Winston-Salem, NC (AM EP, relisted this week)
KVOA-TV, Tucson, AZ (AM EP, listed 3/31/11)
KRNV-TV, Reno, NV (relisted this week)
Special Projects Producer:
WSVN-TV, Miami, FL (relisted this week)
Managing Editor:
WFTS-TV, Tampa, FL (new listing this week, see ad above)
**** ***** ****
Names in the News:
Two veteran NBC executives are leaving the company.  DON BROWNE has been President of Telemundo and earlier served as NBC News' Miami Bureau Chief and GM of WTVJ-TV in Miami.  PAULA MADISON was NBC/Universal's Chief Diversity Officer.  She was a former ND for WNBC-TV in New York and GM for KNBC-TV in Los Angeles.
KTVU-TV in Oakland/San Francisco hired its new Managing Editor from the competition.  MICHELLE TOY joined this Cox-owned FOX affiliate earlier this month from KNTV, the market's NBC o-and-o, where she worked for eight years.  She was EP of Special Projects there.
AMBER (WALKER) EIKEL moves north to become the Nightside EP for KIRO-TV in Seattle, the Cox-owned CBS affiliate.  She's currently an EP for Journal's KTNV-TV in Las Vegas.  Amber has worked for two other Journal stations during her career, WTMJ-TV in Milwaukee and KMIR-TV in Palm Springs, CA.  Amber tells me this is the first time she's using her married name in her career.
ALLISON LANDRY has been promoted to Executive Producer at Raycom's KSLA-TV in Shreveport.  She's been a producer for this CBS affiliate.
KREM-TV in Spokane has a new Assistant News Director.  LEILAH LANGLEY has worked for the Belo-owned CBS affiliate for the last eight years in a variety of roles.
Congratulations to LocalTV's VP of Interactive Content, STEVE BARON and his wife KELLY on the birth of twins earlier this week.  JOSHUA LEWIS BARON and MOLLY SAMANTHA BARON are both doing well and breathing on their own, good news since they were born about a month early.  Mom is doing well, too.  Full disclosure:  I represented Steve during his on-air days as a meteorologist in South Bend and Salt Lake City.  You can send a congratulatory email to Steve at: baron@localtvllc.com
Finally, our sympathy to the friends and family of GEORGE MARTIN, a one-time Tulsa News Director and anchor who died earlier this month at the age of 81.  George worked for KVOO-TV in Tulsa (now KJRH-TV) and began his career in his home town of Terre Haute, IN.  He left the news business in the mid-60's and later spent many years working for the Oklahoma Lung Association.
**** ***** ****
The Full List:
To the best of my knowledge, here is the list of stations with open news director jobs, as of Friday, April 15, 2011.
If you know of any additions/deletions/changes/updates, please email me at: rick@rickgevers.com
KMEX-TV 5999 Center Dr.                                  Los Angeles CA 90045  **
KDVR/KWGN-TV 100 Speer Blvd.                Denver CO 80203
KOIN-TV   222 SW Columbia St.                      Portland OR 97201
WTNH/WCTX-TV 8 Elm St.                              New Haven CT 06510
KLUZ-TV 2725 F. Broadbent Pwky NE           Albuquerque NM 87107 **
KOB-TV 4 Broadcast Plaza SW                          Albuquerque NM 87104
KATV 401 Main St.                                               Little Rock AR 72201
KOKI-TV    2625 S. Memorial                            Tulsa OK 74129
WKEF/WRGT-TV 45 Broadcast Plaza            Dayton OH 45408
KMSB-TV     1855 N. 6th Ave.                             Tucson AZ 85705
WDBJ-TV 2807 Hershberger Road               Roanoke VA 24017
WJRT-TV 2302 Lapeer Road                        Flint MI 48503
WMTW-TV 99 Danville Corner Road           Portland ME 04210
KVEO-TV    349 N. Expressway                         Brownsville TX 78521
WCYB-TV 101 Lee St.                                         Bristol VA 24201
KOLN/KGIN-TV 40th & W Streets                Lincoln NE 68503
KVAL-TV   4575 Blanton Road                          Eugene OR 97405
WREX-TV 10322 W. Auburn Rd.                     Rockford IL 61105
KTVE/KARD-TV 200 Pavilion Rd.                  West Monroe LA 71292
KTKA-TV   2121 SW Chelsea Dr.                       Topeka KS 66614
WFXL-TV 1211 N. Slappey Blvd.                  Albany GA 31707
KIMT-TV 112 N. Pennsylvania Ave.                 Mason City IA 50401
WJHG-TV 8195 Front Beach Rd.                      Panama City Beach FL 32407
KUPB-TV 10313 W. Country Rd. #117             Midland TX 79706  **
WCJB-TV 6220 NW 43rd St.                              Gainesville FL 32653
WUTR/WPNY/WFXV-TV 5956 Smith Hill Rd.     Utica NY 13502
KSWT-TV 1301 Third Ave.                                  Yuma AZ 85364
KGNS-TV   120 W. Delmar Blvd.                       Laredo TX 78045
KFBB-TV   3012 Highwoods Blvd.                    Great Falls MT 59403
KSAN/KLST-TV 2800 Armstrong                     San Angelo TX 76903
** Spanish language station