Wednesday, April 24 UPDATE:
Two items today.
KOCO-TV (Oklahoma City) News Director STEPHANIE CROSWAIT has announced her resignation due to her battle with multiple sclerosis. Stephanie tells me she was diagnosed a year ago and decided that it was better for her to step down and concentrate on her health and her family. She's been the ND for this Hearst owned ABC affiliate for more than five years, and has earlier worked in Columbus, OH, Indianapolis, Memphis, Tulsa, Cincinnati, and Baltimore.
And a promotion today for a former Phoenix and Columbus News Director.
JOHN CARDENAS has been named President and General Manager for WBNS-TV in Columbus and Vice President of News for the parent company, Dispatch Broadcasting Group. John is currently GM for one of the company's two stations, WTHR-TV in Indianapolis, and came to that job from his post as ND for WBNS.  He's worked for the company for 14 years.
He's also worked in San Diego, Norfolk, Portland, OR, Oklahoma City and Baton Rouge.
As always…more on these stories in our full report later this week.
**** ***** ****
Greetings:
We have only one move to report to you this week, but it involves a longtime and well known news director moving to a network o-and-o in a top 20 market.
That keeps our count of open ND jobs at just 18.
We have ads for two of those openings (one a new ad) as well as an ad from Avid which is looking for a project manager.
Also this week, news from Fresno where KSEE-TV News Director CHRIS MANSON has lost his job after Nexstar's acquisition of KGPE-TV there. It appears KGPE News Director CHAD McCOLLUM will oversee both newsrooms. The irony here: Chris is a former VP/News for Nexstar before the company eliminated that position.
We have a few items in Names in the News (always anxious for more, email me your news!), have freshened our list of Other News Management Openings, and have an obituary for a former ND whose passing we reported last week.
All that…and more…after this week's openings.
New News Director Opening:
WOAI-TV, San Antonio, TX…TOM BELL announced a few minutes ago that he's leaving this (newly-acquired) Sinclair station to be the next ND for KOVR-TV in Sacramento. Tom was here for five years. More on this below.
And while not a new opening, please note the paid Help Wanted Ad below for the opening at WJTV in Jackson, MS.
Newly Named News Director:
KOVR-TV, Sacramento, CA…as noted above, TOM BELL will be the next ND for this CBS o-and-o. He's spent the past five years as ND for WOAI-TV in San Antonio, has been an ND in Phoenix, Salt Lake City, and Detroit, and has also worked in St. Louis. The move brings him closer to daughters in San Francisco and Los Angeles, where his daughter, actress KRISTEN BELL, recently gave birth to a daughter. At KOVR, Tom replaces CAMERYN BECK who left the station in February to become ND for KTVK-TV in Phoenix.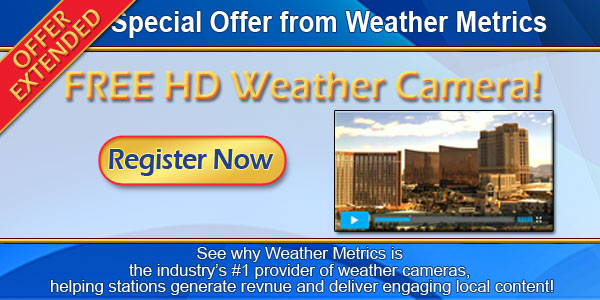 Help Wanted Ads:

News Director, WJTV, Jackson, MS:
Media General's CBS affiliate, WJTV, in Jackson, MS seeks a News Director.
We are looking for a leader with strong communication, organizational and delegation skills with a keen ability to envision potential solutions, products and services as it relates to the creation and distribution of digital journalism-based content across multiple distribution channels and platforms. A strong understanding of branding and marketing is essential to helping grow our share of voice in the multimedia marketplace. A strong understanding of product branding and promotion is essential to the position. An appreciation of the technical operation and elements needed for the collection, processing, presentation and distribution of digital content across multiple platforms is necessary.
Formal education equivalent of BS degree in Journalism, Communications, or related field.
Five years or more senior level management experience at a network affiliated local television station, preferably as a News Director.
Qualified applicants can apply online at www.mediageneral.com/careers
EOE M/F/D/V Drug/Background Screen
Project Manager, Avid:
Avid Technology is searching for a leader to join our professional services organization. We're looking for a Project Manager to help customers launch major news and information initiatives throughout the Americas, with an emphasis on broadcast markets in Canada and the United States.
Avid Project Managers supervise teams of Project Engineers, Workflow Consultants, and Trainers as we leverage the latest technology and production techniques to help broadcast, web, and mobile content creators tell better stories. You don't have to be a technical whiz, but you do need to have a successful track record leading a matrix-managed team of technical and operational personnel as they translate a vision into reality… on time and on budget.
Projects range from implementing Avid iNEWS newsroom computer solutions and the latest desktop editing technology, to launching remote newsgathering workflows and end-to-end media asset management environments. It's an exciting job that puts you in newsrooms and production facilities at some of the world's top media and entertainment companies. As a result, approximately 50% travel is required. The ideal candidate will possess a Project Management Professional (PMP) certification.
As a media professional, if you or someone you know would be a good fit for this exciting opportunity, we'd love to talk. For the full job description please visit www.avid.com/careers and search for position #7118BR. Or, to learn more about this opportunity, please contact our recruiter directly at alina.lisanke@avid.com or 978-640-3225. Inquiries and referrals are confidential.
Join Avid, and help our customers make the most listened to, most watched and most loved media in the world.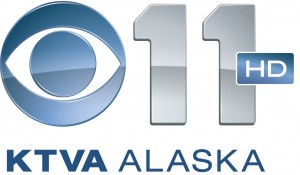 News Director, KTVA-TV, Anchorage, AK:
KTVA 11 seeks a leader who will take Alaska's first television station to the top. This is a rare opportunity for an experienced news manager to build their own team as part of a multi-million dollar HD re-build. You will oversee a staff of 45+, with a new state-of-the-art newsroom, studio, field and editing gear, along with multiple satellite and ENG tools. We're not even keeping the old logo!
The new local owners are committing the budget and resources to producing the highest quality newscast possible. A great opportunity for a current Executive Producer or Assistant News Director from a larger market looking to create an outstanding news organization. Or for a News Director looking to fulfill their own vision without heavy corporate competition for resources.
The ideal candidate creates a culture of enterprise, promotes creative storytelling, and commits to community. Balance, context and fairness guides all news decisions. Broadcast, mobile and on-line distribution experience is also important criteria.
This is a challenge for someone looking to compete against a legacy station, in a market that is ripe for change. Please provide a link to, or a DVD of a newscast that reflects your imprint. Please provide a cover letter explaining your news philosophy, and how you would manage the process of building an award winning and market-leading newsroom.
Yes, it's Alaska. If that excites you, then we'd like to hear from you.
Please send your material to:
John Tracy
Denali Media
C/O Bradley Reid & Associates
900 W. 5th Ave. Suite 100
Anchorage AL 99501
Or via email to: john.tracy@bradleyreid.com
(907) 276-6353
Other News Management Openings:
ASSISTANT NEWS DIRECTOR:
WISH-TV, Indianapolis, IN (relisted 3/16/13)
WVIT-TV, Hartford/New Haven, CT (listed 4/6/13)
WPMT-TV, Harrisburg, PA (listed 4/6/13) *
* (actual title Director of News Content Implementation)
EXECUTIVE NEWS PRODUCER:
The Weather Channel, Atlanta, GA (Morning EP, listed 3/16/13)
KNBC-TV, Los Angeles, CA (PM EP, relisted 2/23/13)
KDFW-TV, Dallas, TX (Morning EP, relisted 2/2/13)
KING-TV, Seattle, WA (AM EP, listing revised 4/13/13)
WFTS-TV, Tampa, FL (Dayside EP, relisted 3/8/13)
KCRA-TV, Sacramento, CA (PM EP, listed 3/29/13)
WXIN-TV, Indianapolis, IN (PM EP, relisted 3/8/13)
KUSI-TV, San Diego, CA (relisted 4/13/13)
WCMH-TV, Columbus, OH (listed 3/22/13)
WVEC-TV, Norfolk, VA (relisted 4/13/13)
KOAT-TV, Albuquerque, NM (2 jobs, AM & PM, listed 3/22/13)
WHBQ-TV, Memphis, TN (listed 3/29/13)
WTEV/WAWS-TV, Jacksonville, FL (AM EP, listed 3/2/13)
WTLV/WJXX-TV, Jacksonville, FL (PM EP, relisted 4/13/13)
KFSN-TV, Fresno, CA (PM EP, listing modified 3/16/13)
WINK-TV, Ft. Myers, FL (PM EP, relisted 4/6/13)
WIS-TV, Columbia, SC (AM EP, relisted 4/13/13)
WCYB-TV, Bristol, TN (relisted 4/13/13)
KOLO-TV, Reno, NV (Morning EP, relisted 4/13/13)
MANAGING EDITOR:
KNBC-TV, Los Angeles, CA (relisted 2/23/13)
Obituary:
For those of you that missed it, here's a link to an online obituary for former news director AL ZOBEL who died April 11 at the age of 58 from brain cancer. He's survived by his wife, a son, and a daughter. There's information in the obituary about memorial information if you are so inclined.
Situations Wanted:
We offer a free situations wanted ad to news managers who are out of work and looking for a new opportunity. If you'd like to state your case to a well targeted audience, email me an item (max. 150 words). You may include a link to a website, an email address, and a photo. You must include your name. I'll run it for one week. I don't represent or endorse those listed, but merely trying to help.
There were no takers this week.
Names in the News:
RTDNA announced the Regional Edward R. Murrow Award winners this week. This link will take you to a complete list, organized by region.
One-time ND PEGGY PHILLIP has been promoted to Managing Editor for WPLG-TV in Miami. She joined that ABC affiliate last year as the Morning EP.
ANGIE SHEETS joins Sacramento's KCRA-TV as Managing Editor. She's currently the Morning EP for KPIX-TV in San Francisco, a job to which she was promoted when her predecessor, LORI WALDON, was promoted to Managing Editor. Lori, of course, is now the ND for KCRA so this hire reunites them.
One GM note: MARVIN RHODES has been named GM of KEYC-TV in Mankato, MN. He's only the fifth GM in 53 years for this CBS affiliate.
Our Full List of ND Openings:
Here is my list of stations with open ND jobs, as of Friday, April 19, 2013.
If you know of any additions/deletions/updates, please email me at: rick@rickgevers.com
KWHY-TV 1201 West 5th St., # T-900 Los Angeles CA 90017 *
KRIV-TV 4261 Southwest Freeway Houston TX 77027
WXIN-TV 6910 Network Place Indianapolis IN 46278
WCPO-TV 1720 Gilbert Ave. Cincinnati OH 45202
WOAI-TV 1031 Navarro St. San Antonio TX 78205
KFOR-TV/KAUT-TV 444 E. Britton Rd. Oklahoma City OK 73114
WHP/WLYH-TV 3300 North 6th St. Harrisburg PA 17110
WAVE-TV 725 S. Floyd St. Louisville KY 40203
KSNW-TV 833 N. Main Wichita, KS 67203
WEYI-TV 2225 W. Willard Road Clio MI 48420
KGUN-TV 7280 E. Rosewood St. Tucson, AZ 85710
KRDO-TV 399 S. 8th St. Colorado Springs CO 80905
WJTV 1820 TV Road Jackson MS 39204 (see ad above!)
KRIS/KZTV 301 Artesian St. Corpus Christi, TX 78401
KTVA-TV 1007 W. 32nd Ave. Anchorage AL 99503 (see ad above!)
KCAU-TV 7280 E. Rosewood St. Sioux City IA 51101
KMIR-TV 72920 Parkview Dr. Palm Desert CA 92260
WVVA-TV 3052 Big Laurel Highway Bluefield, WV 24701
* Spanish language station