Greetings:
A busy week to share with you, with TWO  new ND openings and FIVE new news directors to introduce you to.  That brings the count of open ND jobs to a still robust 27.
We have paid ads for TWO of those openings, and a total of SEVEN ads altogether, including an EP opening in Chicago.
There are TWO obituaries this week, one for a Wisconsin broadcasting legend and the other for an Austin, TX, EP.
In Names in the News, a Utah news executive gets bumped up, the Society of Professional Journalists announce their awards, and a handful of news managers on the move.
And lots of GM movement this week.
And…if you've not seen it…you might enjoy this STEPHEN COLBERT parody of some of the networks' morning shows' attempts to reach millennials.
All that and more below.
New News Director Openings:
KHQ-TV, Spokane, WA…congratulations to news director NEAL BOLING who's been promoted to Station Manager here.  Neal joined this Cowles owned NBC affiliate as Executive News Director of Content and Promotion in January, 2010.  He had been the ND for WJHL-TV in Johnson City, TN, and previously worked as an EP in Tampa.  You can learn more about this opportunity in what I'll just call one of the more 'interesting' paid ads we've had in a while.  That's below.
KWWL-TV, Waterloo, IA…DAN SCHILLINGER is heading home…returning to his native Wisconsin as ND for sister Quincy station WQOW-TV in Eau Claire.  He's been the ND for this NBC affiliate for 2 1/2 years.  Dan came to Waterloo from Augusta, GA, where he worked for four years.  He'd earlier spent five years as the ND for KCEN-TV in Waco, TX, was the ND and anchor for KEVN-TV in Rapid City, SD, and had been ND for a Minneapolis cable news channel.  More on his move in this article from the Waterloo-Cedar Falls Courier.  You can learn more about this opportunity in the paid ad below.
Newly Named News Directors:
WAAY-TV, Huntsville, AL…JENNIFER HARDY will be the next ND for this ABC affiliate which is owned by Calkins Media.  The move gets her closer to family.  She's spent the last two years as ND for Gray's KOLO-TV in Reno, NV.  Before that, she worked in Las Vegas (both KVVU-TV and KTNV), Spokane, Tulsa, Memphis, and Tucson, where she first met WAAY-TV General Manager PAUL DUGHI when he consulted the station.  Jennifer replaces KEITH LOWHORNE who left in August to take a non-TV job in Huntsville.  Keith was ND there for five years and worked at  WHNT-TV in Huntsville for thirty years.
KCEN-TV, Waco, TX…JIM HICE leaves his gig as the Assistant ND for WHAS-TV in Louisville to become the new ND for this London Broadcasting owned NBC affiliate.  It's a return to Texas for Jim, who began his career in Lubbock.  He's been the Deuce at WHAS for more than three years, spent four years in Tampa before that, and earlier had worked for another Louisville station.  Jim replaces veteran ND JIM HOLLAND who in January announced his plans to retire in May after five years as ND here.  He's also been a news director in Syracuse, Dallas, and Fresno.  Jim Hice's departure leaves WHAS without either an ND or an Assistant ND.
KFOX-TV, El Paso, TX…congratulations to SHAUNA ZIEGLER who's been promoted to news director for this Sinclair owned (look at the call letters and guess the affiliation) station.  Shauna first joined the staff in 2003 as weekend assignment editor, and has been the morning producer, 9:00 producer, executive producer, and assistant news director.  She replaces LIZ O'HARA who left the station after more than six years as ND and close to 14 at the station.
WQOW-TV, Eau Claire, WI…as we told you above, DAN SCHILLINGER is returning to Wisconsin to be the next ND for this Quincy owned ABC affiliate.  More on that above.  Dan replaces LISA PATROW who left the station last week after four years as news director and 14 at the station.
WJHG-TV, Panama City, FL…another longtime station employee has been named ND, as DONNA BELL has been promoted to news director for this Gray Television owned NBC affiliate.  (We're a bit late here, the announcement was made in February).  Donna's worked here for 20 years, ever since her graduation from the University of Florida.  She's been the morning and noon anchor for the past 13 years and gets to reset her alarm clock to more normal hours when she comes off the AM news after the May book.  Donna will continue to anchor the noon news.  She replaces JAMIE BURCH who left in October to be ND for another Gray station, KBTX-TV in Bryan, TX.
Paid Help Wanted Ads:

News Director, KHQ-TV, Spokane, WA:
You're reading this post because:
a) Rick's newsletter is the highlight of your week
b) you're a budding or veteran ND looking to work at a station in a beautiful part of the country with top-notch private ownership, award-winning journalists, and a proud history of innovation, and
c) you are curious if the last person got fired.
If your answer includes choice "b" at a minimum, then keep reading.
KHQ in Spokane, WA is looking for a rising star to shine at the helm of this long-time NBC affiliate. We have an enormous staff, state-of-the art facilities, and a culture of excellence. All that is missing is a passionate leader who is not afraid to take risks and wants to crush the competition. If you're still reading and intrigued, please send your relevant materials to KHQ Station Manager Neal Boling at Neal.Boling@khq.com
He's also the answer to "c."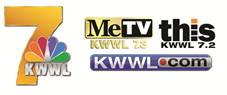 News Director, KWWL-TV, Waterloo, IA:
Quincy Newspapers Inc., a sixth generation family owned company operating 14 television stations in 6 states with a multiple station acquisition pending, has an immediate opening for a dynamic newsroom leader at KWWL, the very successful NBC affiliate serving Waterloo, Cedar Rapids, Dubuque, and Iowa City.
Our market is Iowa's second largest DMA, boasting a robust economy, great quality of life amenities and is home to cutting edge business growth initiatives through the Cedar Valley Alliance, Iowa's Creative Corridor and the University of Iowa. We're looking for:
Strategic Thinker
Multi-Platform Practitioner
Great Eye For Talent
Coach, Mentor, Teacher
High Journalistic Standards/Ethics
Winning Culture/Team Builder
Hands On Doer
Experience/Education Commensurate With Position
Passion for Storytelling
KWWL is proud to be a Quincy station. Learn why our family owned broadcast group has a reputation as one of the best companies to work for in our industry by visiting: www.careersatquincy.com
Send your resume to:
Jim McKernan, Vice President/General Manager, KWWL Television Inc. via email to: jmckernan@kwwl.com
KWWL Television Inc. is an Equal Opportunity Employer

Executive Producer, WLS-TV, Chicago, IL:
Job Description:
WLS-TV, Chicago's number one news organization is looking for a seasoned television journalist with a proven track record in solid coverage and presentation of the news.
Basic Qualifications:
Must have the skills to motivate, lead and strengthen this ABC-owned station. Excellent writing, copy editing, production and digital/social media skills required. Successful candidate will have prior experience as executive producer or substantial newscast production background in a large market.
Additional Information:
Interested applicants may send their resume to Jennifer Graves, VP & News Director, via email to: jennifer.l.graves@abc.com or via mail to:
Jennifer Graves
VP & News Director
WLS-TV
190 N. State
Chicago IL 60601
Applicants may also submit their resume and cover letters by logging onto www.disneycareers.com
No phone calls please.  Equal Opportunity Employer – Female/Minority/Veteran/Disability

Assistant News Director, WIS-TV, Columbia, SC:
WIS-TV, a legacy NBC affiliate, is looking for an Assistant News Director. A minimum of 2 years newsroom management experience is required, including duties as executive producer and/or managing editor.
The successful candidate will have strong skills in covering breaking news including embracing "digital first" concept; familiar with "investigative journalism"; be organized for planning and executing big projects; and will conceive sweeps stories that are important, relevant, and that sell.
When something big is happening, this is the station people turn to in central South Carolina. We need a strong manager with excellent communication and collaborative skills to help lead a great team.
Columbia is the capital city of South Carolina. This is Gamecock Country so if you like college sports you should feel right at home.  You are also in driving distance of popular destinations like Atlanta and Charleston.
If you are interested in applying for this position, please visit https://careers-raycommedia.icims.com.
No phone calls please. EOE-M/F/D/V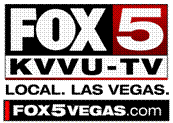 Assistant News Director, KVVU-TV, Las Vegas, NV:
Are you ready to…Live, Work and Play in the Entertainment Capital of the World?
Plus… Do you want to join a Leader in the Broadcasting business, and a leader in News coverage in Southern Nevada?
Plus… Do you want Superior Benefits, Competitive Compensation and the opportunity to shine as a talented, creative News management professional?
If you have answered YES to the above…then read-on below!
KVVU -TV, the Meredith owned FOX affiliate in Las Vegas, is looking for an Assistant News Director to add to our respected/creative News Team.
THE OPPORTUNITY: The Assistant News Director strengthens the team by helping the News Director manage editorial policy; improve the news gathering efforts through supervision of Assignment and News Producing staff; increase news ratings though hands on management of sweeps projects; while assisting the News Director with personnel management and expense control.
WHAT'S REQUIRED: Bachelors' degree in Journalism, Communications, or related field, or equivalent training and/or experience. Minimum of 2 years in a news management role as an Executive News Producer, Managing Editor or Assistant News Director, at a commercial television station or network broadcast operation is preferred.
TO APPLY FOR THIS EXCITING POSITION:
Please go to Meredith.com, click CAREERS tab, search jobs for State of NEVADA and select KVVU7569 from the list of openings and complete the online profile.
KVVU Broadcasting/Meredith Corporation are EOE.

Assistant News Director, WBND-TV, South Bend, IN:
Weigel Broadcasting has an immediate opening for an Assistant News Director for its ABC and CW affiliates in South Bend.
If you have the ability to imagine, innovate and motivate, we want you. This is a hands-on job for a person who thrives on using cutting-edge technology. You'll oversee day-to-day coverage, utilizing the talents of our producers and the most multimedia journalists in the market.
You will also work with the News Director on both long term and short term news strategies, guide coverage on multiple platforms and be the point person for furthering our relationships with outside media partners. Other duties include coaching and training our EPs, producers, and MMJS. We're not looking for another newsroom manager.
We're looking for a leader who can manage staff effectively and develop our team through constructive feedback.
Successful candidates will have:
Strong interpersonal skills
Thorough knowledge of newsroom systems and broadcast technology
High impact enterprise story generation
Previous experience as Executive Producer or large market Producer
Interested candidates should send their resume via email to: humanresources@abc57.com
Human Resources – AND
Weigel Broadcasting Co.
53550 Generations Dr.
South Bend IN 46635
We are an equal opportunity employer.

Executive Producer, WFFF-TV, Burlington, VT/Plattsburg, NY:
FOX44 & ABC22 in the beautiful Champlain Valley is looking for an aggressive newscast producer and newsroom leader to join our growing team as Executive Producer. We cover three states and Quebec, so there's never a shortage of news!
The Executive News Producer produces daily newscasts, approves scripts, writes teases and other content, times news programs, trains new producers, and posts video to the website.
This position is part of the newsroom leadership team. The ideal candidate will have a minimum of 2 years as a news producer.
Essential Duties & Responsibilities:
 Produces newscasts for broadcast across all platforms.
 Approves scripts.
 Critiques newscasts to correct errors, improve coverage and provide mentoring feedback to news staff.
 Assists with training of new producers.
 Assists News Director with developing news strategy, and ensuring coverage fits our news brand.
 Writes stories for the website and other eMedia platforms.
 Interacts with viewers and users on social media sites.
 Performs other duties as assigned.
Apply by emailing News Director Jolene Greene at jgreene@fox44now.com
Other News Management Openings:
ASSISTANT NEWS DIRECTOR:
KPHO-TV, Phoenix, AZ (relisted 4/12/14)
WFLA-TV, Tampa, FL (relisted 4/5/14)
WCPO-TV, Cincinnati, OH (relisted 4/5/14)
KVVU-TV, Las Vegas, NV (listing revised 4/12/14, see ad above!)
WIS-TV, Columbia, SC (New listing this week, see ad above!)
WHEC-TV, Rochester, NY (listed 4/5/14)
WBND-TV, South Bend, IN (listed 4/12/14, see ad above!)
EXECUTIVE NEWS PRODUCER:
WLS-TV, Chicago, IL (New listing this week, see ad above!)
WJLA-TV, Washington, DC (Web EP, listed 2/22/14)
KPHO-TV, Phoenix, AZ (relisted 4/12/14)
WFLA-TV, Tampa. FL (relisted 4/5/14)
KCRA-TV, Sacramento, CA (relisted 3/30/14)
KGTV, San Diego, CA (Morning EP, listed 3/30/14)
KSHB-TV, Kansas City, MO (relisted 4/5/14)
WBNS-TV, Columbus, OH (Senior EP, listed 3/17/14)
WXIX-TV, Cincinnati, OH (PM EP, listing revised 4/12/14)
WJAR-TV, Providence, RI (relisted 4/5/14)
WHEC-TV, Rochester, NY (listed 4/5/14)
KGUN-TV, Tucson, AZ (Morning EP, relisted 3/22/14)
WSJV-TV, South Bend/Elkhart, IN (relisted 2/22/14)
WFFF-TV, Burlington, VT (listed 4/12/14, see ad above!)
WJCL/WGTS-TV, Savannah, GA (Digital EP, listed 3/7/14)
WKBN-TV, Youngstown, OH (Dayside EP, listing revised 3/7/14)
WCIV-TV, Charleston, SC (listed 3/22/14)
KTTC-TV, Rochester, MN (listed 3/30/14)
ASSIGNMENT MANAGER:
WSPA-TV, Spartanburg, SC (listed 3/17/14)
MANAGING EDITOR:
WBNS-TV, Columbus, OH (Digital ME, listed 3/17/14)
WCPO-TV, Cincinnati, OH (relisted 4/5/14)
Obituaries:
One time Milwaukee News Director…best known for his long tenure as an anchor there…CARL ZIMMERMAN died this week. He was 96 years old. His half-century in Milwaukee broadcasting included a stint as ND for WITI-TV.  Take a few minutes to read this obituary of a Wisconsin legend.
Our sympathy to the staff at Austin, TX's KVUE-TV on the death of the station's longtime Executive Producer, SCOTT REATHER, who died of cancer earlier this week.  He was 51.  Scott had also worked in Boston, Portland, ME, Jacksonville, FL, and Joplin.  The station posted this report on his passing.
Situations Wanted:
We offer a free situations wanted ad to news managers who are looking for a new opportunity. If you'd like to state your case to a well targeted audience, email me an item (max. 150 words). You may include a link to a website, an email address, and a photo. You must include your name. I'll run it for one week. I don't represent or endorse those listed, but merely trying to help.
Names in the News:
The Society of Professional Journalists announced the 2013 Sigma Delta Chi Awards for excellence in journalism this week. Here are the TV winners.
Congratulations to veteran Salt Lake City broadcaster TANYA VEA who's been named Station Manager of KSL-TV, where she's been the Executive Vice President of News and Cross-Platform Development since January, 2011.  (Tanya tells me she'll hold both jobs for a while.)  She first joined KSL in 2010 as Director of Program Development.  Earlier in her career she was the ND for KUTV in Salt Lake City, where she worked for 14 years.  KSL does not have a general manager, so Tanya will report directly to DARREL BROWN, who's President of parent company Bonneville.  Trivia:  Tanya is the niece of longtime ND JENNIFER RIGBY, who is now working at the Weather Channel.
A few management changes at New York's WPIX-TV.  Former Philadelphia News Director CHUCK CARTER joins the station as Managing Editor.  He's been the Assistant News Director at sister-Tribune station WTIC-TV in Hartford.  Chuck's also worked in Houston and Jacksonville, FL.  Also at WPIX, AMY WALDMAN has been promoted to Senior Executive Producer.  Amy's been the Managing Editor.  SHARON VAN ZWIETEN, who was the Senior EP, is moving into a news talent project management role.
KIM SAXON has been promoted to Assistant News Director at WBTV in Charlotte. She's been the Executive Producer for this Raycom owned CBS affiliate.
KTUL-TV in Tulsa has a new executive producer, and they saved some money on moving expenses. AMY BRYANT joins this owned-by-Albritton-for-now ABC affiliate. She's been a producer for cross-town rival KJRH-TV.
Five time News Director (Tucson (2), Tampa, Ft, Myers, Albuquerque) turned author FORREST CARR  is now blogging, in addition to his book writing.  Check his efforts out here:
JORGE METTEY resigned last week as Senior VP/News at the MundoFox Network after two years. He was the founding news director of the Spanish language network.
General Manager News:
A flurry of General Manager moves this week:
PETE MARQUARDT joins Journal Broadcasting's Green Bay duopoly, WGBA-TV and WACY-TV.  He'd been the GM for WJFW-TV in Wausau-Rhinelander, WI.  He's being replaced there by STEVE SHANKS who's been the General Sales Manager for WFRV-TV in, you guessed, it Green Bay.
In Roanoke, VA, LEESA WILCHER will leave WSLS-TV later this spring to return to Tennessee, where she'd been the GM for sister Media General station, WJHL-TV in Johnson City.  She'd been GM in Roanoke for about three years.
And ALEJANDRO SANCHEZ SOBRINO has been named GM of Telemundo's WTMO in Orlando, FL.  That's a low power digital station.
Our Full List of ND Openings:
Here is my list of stations with open ND jobs, as of Saturday, April 19, 2014.
If you know of any additions/deletions/updates, please email me at: rick@rickgevers.com
KWHY-TV 1201 West 5th St., # T-900 Los Angeles CA 90017 *
KXTX-TV 4805 Amon Carter Blvd. Ft. Worth TX 76155 *
WBZ-TV 1170 Soldiers Field Rd. Boston MA 02134
WLTV 9405 NW 41st St. Miami FL 33175 *
KCEC-TV 777 Grant St. #110 Denver CO 80203 *
WEWS-TV 3001 Euclid Ave. Cleveland OH 44115
KMOV-TV One Memorial Dr. St. Louis MO 63101
KOIN-TV 222 SW Columbia St. Portland OR 97201
WCNC-TV 1001 Wood Ridge Center Dr. Charlotte NC 28217
WTMJ-TV 720 E. Capitol Dr. Milwaukee WI 53212
KVDA-TV 6234 San Pedro San Antonio TX 78216 *
WHP-TV 3300 North 6th Street Harrisburg PA 17110
WHAS-TV 520 W. Chestnut St. Louisville KY 40203
WSET-TV 2320 Langhorne Rd. Lynchburg VA 24501
WOI-TV 3903 Westown Parkway West Des Moines IA 50266
KHQ-TV 1201 W. Sprague Ave. Spokane WA 99201 (see ad above)
WICS/WICD-TV 2680 East Cook St. Springfield IL 62703
KTLM-TV 3900 N. 10th St., 7th Floor McAllen TX 78501
KWWL-TV 500 East Fourth St. Waterloo IA 50703 (see ad above)
KVEO-TV 394 N. Expressway Brownsville TX 78521
WCBD-TV 210 W. Coleman Blvd. Charleston SC 29464
WNCT-TV 3221 S. Evans Street Greenville NC 27834
WAKA-TV 3251 Harrison Road Montgomery AL 36109
KLFY-TV 1808 Eraste Landry Rd. Lafayette LA 70506
WRBL-TV 1350 13th Ave. Columbus GA 31901
WDAM-TV 2362 U.S. Highway 11 Moselle MS 39459
WBUP/WBKP-TV 1705 Ash Street Ishpeming MI 49849
* Spanish language station