Greetings:
To answer a question many of you have asked me this week, yes, my wife and I are going to the Final Four.  We'll be the folks in the WAY high upper deck seats.  Never one to miss an opportunity to jump on a bandwagon, we bought appropriate attire at the Butler University bookstore on Sunday.
As to the normal business of this newsletter, we have just ONE new opening to share with you, and that one's a surprise…as a veteran newswoman leaves a top 25 network o-and-o for a job in a smaller market, though much closer to home.   That moves creates the  ONLY new ND to tell you about as, well, leaving our count of open ND jobs at 18.
We're rerunning an ad for an Assistant ND job in Louisville, we have updated our list of open news management positions, and we have lots of items in Names in the News, including a number of local stations honored with Peabody and/or IRE awards.  We also have an obituary for a longtime news director who died earlier this week.
If you're going to the RTDNA/NAB conference in Las Vegas, we've got the time and place for what's turned into an annual event…a informal gathering of news managers.
All that and more after this weeks's changes:
NEW NEWS DIRECTOR NAMED:
WTIC-TV, Hartford, CT…we first told you that COLEEN MARREN was returning to this Tribune-owned FOX Affiliate in an UDPATE earlier this week.  WTIC is the station where Coleen held her first ND job in the early 90's, followed by news director jobs in Milwaukee, Boston, and Pittsburgh, where she's been the ND for CBS o-and-o KDKA-TV since last summer.  Coleen still has family and friends in the Hartford area.  At WTIC, she replaces BOB ROCKSTROH who left the station earlier this year after four years as ND.
NEW NEWS DIRECTOR OPENING:
KDKA-TV, Pittsburgh, PA…as reported above, COLEEN MARREN is leaving this CBS o-and-o to become ND at WTIC-TV in Hartford.  Coleen's been the ND here since last June.
**** ***** ****
HELP WANTED AD: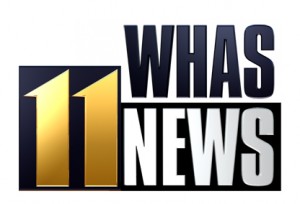 ASSISTANT NEWS DIRECTOR, WHAS-TV, Louisville, KY
Belo's WHAS11 in Louisville is recruiting for an Assistant News Director.
Responsible for assisting the executive news manager with all news content on all platforms.  Participate in the planning of short/long term department goals, special projects, and budgeting. 2 years experience as newsroom manager or executive producer in a mid-to-major size market.
Proven leadership skills with managing a large news staff.  Excellent oral/written communication, and organizational skills, with ability to meet daily deadlines.
Forward a letter of interest and resume to:
Mark Neerman
Executive News Director
520 W. Chestnut Street
Louisville KY 40202
or via email to: mneerman@whas11.com.
**** ***** ****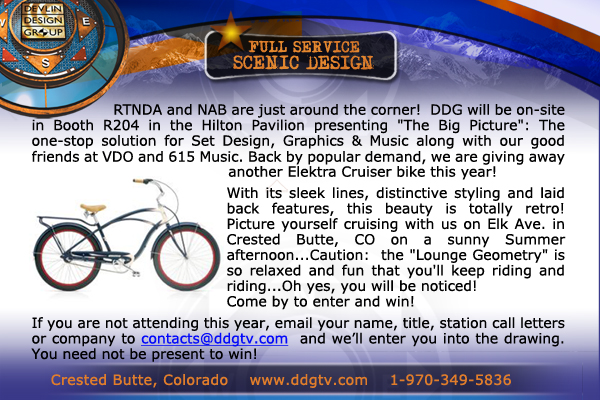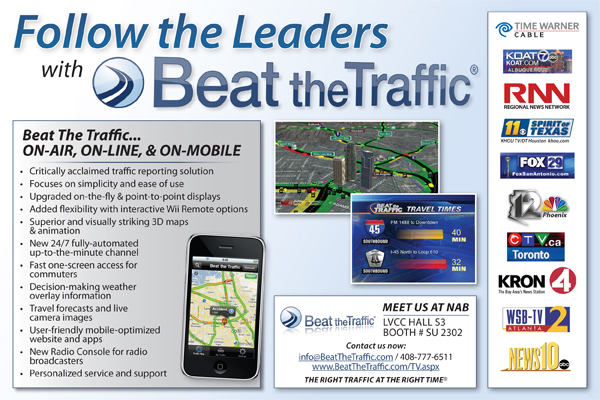 **** ***** ****
OTHER NEWS MGMT. OPENINGS:
ASSISTANT NEWS DIRECTOR:
KYW-TV, Philadelphia, PA (listed 3/19/10)
KSHB-TV, Kansas City, MO (listed 2/26/09)
WLWT-TV, Cincinnati, OH (relisted 3/12/10)
KTVX-TV, Salt Lake City, UT (listed 2/12/10)
WHAS-TV, Louisville, KY (listed 3/27/10, see ad above!)
EXECUTIVE NEWS PRODUCER:
News 12 The Bronx/Brooklyn, NY (listed 1/8/10)
News 12 New Jersey (AM EP, listed 3/12/10)
KCBS/KCAL, Los Angeles, CA (PM EP, listed 3/27/10)
KTVT-TV, Ft. Worth/Dallas, TX (2 jobs, Special Projects & AM EP, listing revised 1/8/10)
KXTV,    Sacramento, CA (PM EP, listing revised 1/29/10)
KPTV, Portland, OR (two openings, one is EP/Special Proj., listing revised 1/29/10)
KTVX-TV, Salt Lake City, UT (AM EP, listed 12/26/09)
KSHB-TV, Kansas City, MO (listed 2/26/10)
WSPA-TV, Spartasburg, SC (listed 3/27/10)
WOAI-TV, San Antonio, TX (listed 2/5/10)
KOAT-TV, Albuquerque, NM (relisted 3/27/10)
KOB-TV, Albuquerque, NC (AM EP, listed 3/27/10)
WGHP-TV, Greensboro/High Point, NC (PM EP, listed 2/19/10)
WVLT-TV, Knoxville, TN (listed 3/5/10)
KGBT-TV, Harlingen, TX (listed 3/19/10)
WCTI-TV, New Bern, NC (listed 3/5/10)
WBTW-TV, Myrtle Beach, SC (new listing this week)
MANAGING EDITOR:
KCBS/KCAL, Los Angeles, CA (PM EP, listed 3/27/10)
MANAGER OF CONTENT PRESENTATION:
WCMH-TV, Columbus, OH (listed 3/05/10)
ASSIGNMENT MANAGER:
The Weather  Channel, Atlanta, GA (listed 12/18/09)
NEWS OPERATION MANAGER:
KCBS/KCAL, Los Angeles, CA (listed 3/27/10)
**** ***** ****
OBITUARY:
Longtime newsman ROY HARDEE died Thursday, April 1, of complications from advanced Parkinson's Disease.  He was 79 and died in his wife's arms at a Kansas City hospice.  During his career, Roy served as ND of two Eastern Carolina stations:  WNCT and WITN. One of his former employees, STEWART PITTMAN, remembers his one-time boss in this essay.
**** ***** ****
NAMES in the NEWS:
One-time Kansas City and Boise ND TRACY BROGDEN-MILLER is joining SmithGeiger as a consultant.  Tracy most recently was ND at KCTV in Kansas City.  She's also worked in Phoenix, Seattle, Sacramento and Tulsa.
TODD WOOLMAN has been named Executive Producer of Good Day Chicago, the five hour morning block on WFLD-TV in Chicago.  He's reunited with ND CAROL FOWLER: they worked together at WBBM-TV in Chicago where Carol was the ND and Todd the Assistant ND.  Todd's a former ND at WPTV in West Palm Beach, and has worked in Kalamazoo, South Bend, Detroit, and Seattle, as well as WGN-TV and WLS-TV in Chicago.
BEN HART has been named Assistant ND for WAPT-TV in Jackson, MS, the Hearst-owned ABC affiliate where he worked earlier in his career.  Ben's worked at two other Hearst stations, WDSU-TV in New Orleans and KCRA-TV in Sacramento, where he has been working as the 10:00 producer.
Five local TV stations were honored with Peabody Awards this week:  KCET-TV (PBS) in Los Angeles, WFLD-TV (Fox) in Chicago, KTVU-TV (Fox) in Oakland/San Franicsco, KHOU-TV (CBS) in Houston, and WYFF-TV (NBC) in Greenville, SC.  Here's a complete list of all the winners, including entertainment programming.
And KHOU-TV in Houston won IRE's highest honor, the IRE medal this week, for the same investigation that was honored with the Peabody Award.  Click here to see all the IRE honorees.
If you're planning on attending the RTDNA/NAB conference in Las Vegas later this month, plan to attend the annual informal gathering of news managers, now marking its seventh year.  The get-together will be Monday, April 12, in the Parasol DOWN bar at the Wynn Hotel and Casino.  Folks will start showing up around 9:30 PM.  I plan on being there and looking forward to seeing you there.
***** ***** ****
Here's a list of all the stations currently looking for an ND, as of Friday, April 2, 2010.
If you know of any changes, additions, corrections, or deletions, please let me know via email:  rick@rickgevers.com
News 12 Bronx/Brooklyn 930 Soundview Ave. Bronx NY 10473
KVEA-TV, 3000 W. Alameda Ave.             Los Angeles, CA 91523 ***
WXYZ-TV   20777 W. 10 Mile Road           Southfield MI 48037
KUVS-TV   1710 Arden Way                         Sacramento CA 95815 ***
KDKA-TV,  One Gateway Center,       Pittsburgh, PA 15222
WZTV-TV   631 Mainstream Drive             Nashville TN 37228
WAVE-TV  725 S. Floyd St.                           Louisville KY 40203
WFMY-TV 1615 Phillips Avenue                Greensboro NC 27405
WTEN-TV   341 Northern Blvd.                   Albany, NY 12204
WOWK-TV 555 Fifth Ave.                            Huntington WV 25701
KGMB-TV 420 Waiakamilo Rd. # 205     Honolulu HI 96817
WNWO-TV   300 S. Byrne Rd.                    Toledo OH 43615
WJHL-TV 338 E. Main St.                           Johnson City TN 37601
WFFF-TV   298 Mountain View Dr.         Colchester VT 05446
WMBF-TV PO Box 3579                              Myrtle Beach SC 29577
WMGT-TV   PO Box 4328                           Macon GA 31208
KTVE/KARD-TV 200 Pavilion Rd.           West Monroe LA 71292
KGNS-TV   120 W. Delmar Blvd.                Laredo TX 78045
*** (Spanish language)