Greetings:
It was great to see some of you at NAB this week: I hope to see more of you at other conventions this summer and at RTDNA in Florida in September.
There's ONE new ND opening this week: it's in a top 20 market and we first told you about it yesterday in an UPDATE.
When we first published the newsletter last week, we didn't know what had happened to one ND whose station was advertising his job.  But we were able to update that quickly thanks to an emailed tip from a loyal reader.  But we're including that information again for all as a Newly Named ND.
Those changes leave our count of open ND positions to 30.
We have ads this week for TWO of those ND openings…in Knoxville and Springfield, MO, as well as an ad for an EP in a beautiful part of Virginia and another for a Senior Producer for a top five network owned stations.
We've done (he said, modestly) a nice job of freshening our list of Other News Management Openings, and in Names in the News there are several items about new jobs for some news managers.
All that and more after this week's changes:
New News Director Opening:
WKYC-TV, Cleveland, OH…RITA ANDOLSEN is moving to a new job for this Gannett-owned NBC affiliate. She's been named Director of Advocacy & Community Initiatives, and will oversee the station's efforts in community outreach, creative local programming, and special events. Rita's been ND here for five years, and spent seven years as the Assistant ND there before that. She previously worked for Cleveland's WJW-TV as a producer.
New News Director:
WCBI-TV, Columbus, MS…ROBERT DAVIDSON returns to the market as ND for this Morris Multimedia owned by CBS. We told you last week that Robert was leaving his job as ND for WBBJ-TV in Jackson, TN, but when we first published we didn't know he was coming here. At WCBI, he replaces RUSS GELLER who is leaving to return to Memphis as an EP for WHBQ-TV. Russ was ND here for five years.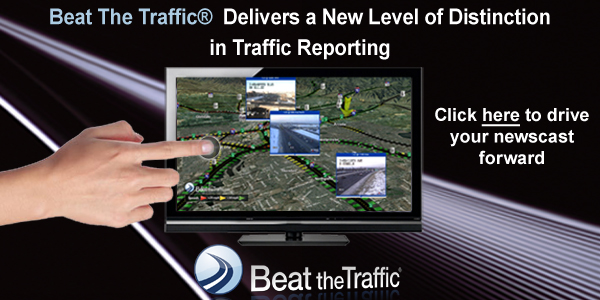 Help Wanted Ads:

Executive Producer, WCYB-TV, Bristol, VA:
Great opportunity in one of the most beautiful and affordable places in the nation.
News 5 WCYB-TV Tri-Cities, TN-VA, is seeking an Executive News Producer. Qualified candidates will have at least 3 years of television producing, Assignment desk and or Assistant News Director experience in a smaller market. To be considered, applicants must be excellent show producers and writers, meet deadlines, have management and supervision skills and be passionate about TV news. The Executive Producer must be someone who can craft shows, mentor young producers, a person who understands our goals and how to achieve them. You must also be able to copy edit and proof reporter scripts, produce specials and work with weather, sports and other departments to produce quality content. You must be competitive, energetic, a true team player and a person who works well with others.
Send resume, references, cover letter and dvd or link of a recent newscast to: ksmith@wcyb.com or via regular mail:
Ken Smith
News Director
WCYB-TV
101 Lee Street
Bristol VA 24201
No phone calls or faxes please. WCYB is an equal opportunity employer.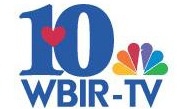 News and Information Center Dir., WBIR-TV, Knoxville:
WBIR-TV, the Gannett-owned NBC affiliate in Knoxville is searching for a motivated, versatile leader for our news and information center. The successful candidate will embrace WBIR's standard of story- telling excellence and community service while boldly advancing this brand across multiple platforms. A visionary in the age of digital media, the candidate must have solid journalistic judgment and a news philosophy that emphasizes accuracy, unique local content and superior quality of text and images.
The ability to lead the integration of our community's conversations through various paths of social media is also a must. WBIR's people are our most important asset and the News and Information Center Director must be a true leader with a keen eye for recognizing, guiding and enhancing talent in an atmosphere that inspires professional growth, enterprise and creativity. Departmental long range planning and budget presentation skills are necessary. A degree in Broadcast Journalism is preferred, with a proven track record of news management experience.
This position reports to the President and General Manager.
Responsibilities:
Strategically and successfully lead, manage and evolve WBIR's News and Information Center.
Clearly and consistently communicate an aggressive, focused vision for the WBIR brand and products across all present and future platforms.
Build and grow an energetic, skill-rich, focused and innovative team.
Engage conversation with the community; viewers and users.
Develop relationships with third parties to plan and implement successful content sharing partnerships.
Learn more about the qualifications required here:
Please apply to:
Virgil Smith
Vice President
Talent Acquisition and Diversity
Gannett Corporate Human Resources
Email to: jobadvances@gannett.com
**** ***** ****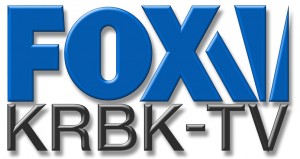 News Director/EP, KRBK-TV, Springfield, MO:
When was the last time you heard of a station starting a news operation?
How often do you get to be on the ground floor of a new FOX start-up?
We're doing it in the 75th market! KRBK-TV – Springfield, MO – is looking for a leader. Someone who is creative, dynamic and hands-on. A news director that doesn't spend time in their office; but pitches in, teaches, and motivates. You'll work with station management to create the look, feel, and direction of the news image; hire staff; and make an impact in the market. You must have prior experience and a willingness to do "whatever it takes".
If you've ever said, "That's the way it's always been done", then you need not apply. Social media knowledge is imperative. We'll need proof of your creativity and experience. WOW us!
Resumes & links via email to deanne@koplar.com
or via mail to:
DeAnne Diedrich
Director of Human Resources
Koplar Communications/FOX KRBK
50 Maryland Ave.
St. Louis MO 63108
We are an Equal Opportunity Employer and value the benefits of diversity in our workplace.
**** **** ****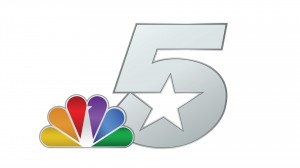 10:00 PM Senior Producer, KXAS-TV, Dallas/Ft. Worth, TX:
KXAS, the NBC Owned Television Station in Dallas-Ft. Worth is looking for a Senior Producer to oversee its Murrow Award winning late newscast.
The ideal candidate is skilled at showcasing the day's top story, building team coverage, emphasizing and embracing breaking news. The Senior Producer works closely with the Executive Producer, anchors and reporters to create a polished, solid nightly newscast. Must have a track record of excellence in producing and booth skills. Candidates who are Executive Producers in medium markets or Producers in large markets are desired.
Please apply online at nbcunicareers.com, job listing # 5269.
For more information on the position, email Shannon Hammel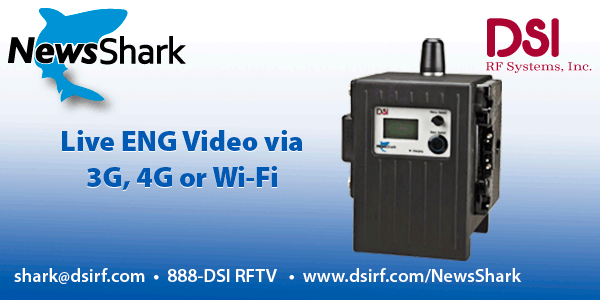 Other News Management Openings:
ASSISTANT NEWS DIRECTOR:
KRIV-TV, Houston, TX (relisted this week)
WITI-TV, Milwaukee, WI (listed 2/17/12)
WMC-TV, Memphis, TN (relisted 3/3/12)
WREG-TV, Memphis, TN (relisted this week)
KARK-TV, Little Rock, AR (listed 3/24/12)
WEYI-TV, Flint, MI (new listing this week)
KTIV-TV, Sioux City, IA (listed 2/10/12)
EXECUTIVE NEWS PRODUCER:
KDFW-TV, Dallas/Ft. Worth, TX (Morning EP, relisted this week)
KPRC-TV, Houston, TX (listing revised 1/20/12)
KOIN-TV, Portland OR (PM EP, listed 4/7/12)
WTAE-TV, Pittsburgh, PA (Dayside EP, relisted this week)
WCNC-TV, Charlotte, NC (listed 3/24/12)
WRTV, Indianapolis, IN (AM EP, listed 3/31/12)
WTMJ-TV, Milwaukee, WI (new listing this week)
WPTV, West Palm Beach, FL (PM EP, 3/17/12)
WJXT-TV, Jacksonville, FL (PM EP, listing revised 3/10/12)
WINK-TV, Fort Myers, FL (Dayside EP, relisted 3/10/12)
WHIO-TV, Dayton, OH (2 openings, AM & PM, listing updated this week)
KMTV, Omaha, NE (listed 2/10/12)
WCYB-TV, Bristol, VA (relisted this week, see ad above!)
KHBS/KHOG-TV, Ft. Smith, AR (Digital Media Mgr., relisted this week)
MANAGING EDITOR:
KXTV, Sacramento, CA (relisted 3/24/12)
ASSIGNMENT MANAGER:
WTMJ-TV, Milwaukee, WI (new listing this week)
Names in the News:
BYRON HARMAN has joined WNYW-TV in New York as the Senior EP for the 10:00 news. He's been working for CNN International. The move to this Fox o-and-o reunites him with ND DIANNE DOCTOR: they worked together at WCBS-TV. Byron has also worked for WNBC.
KTVT-TV in Dallas/Ft. Worth, the CBS o-and-o there, has hired TANYA HAYES  as a Dayside Executive Producer.  Tanya has been the PM Executive Producer for Post-Newsweek's KPRC-TV in Houston.  She first joined that NBC affiliate in 2002 as a producer and was upped to EP in 2010.  Tanya has also worked in Lubbock, TX.
MELISSA DART heads north up I-75 for her new job as Morning Executive Producer at WTSP-TV, Gannett's CBS affiliate in Tampa-St. Petersburg.  For the last two years, she's been the Evening EP for WFTX-TV in Ft. Myers. She's also worked in West Palm Beach and Tallahassee.
There's a 'kinda' reunion in Indianapolis, where PERRY PACE has been named Dayside Executive Producer for NBC affiliate WTHR-TV. Perry comes from KHOU-TV in Houston where he was hired for his second stint at the station by KEITH CONNORS. But Keith left KHOU before Perry started and later joined WTHR as ND. Perry's also worked for another Houston station and in Nashville.
KATHY REYNOLDS, news director for WEYI-TV in Flint, MI, is assuming additional duties as the Regional News Director for WEYI and sister-Barrington Broadcasting station WNWO-TV in Toledo. Kathy's been ND here since last June, and previously worked in Wausaw, WI, Springfield, MA, Grand Rapids, MI, Burlington, VT, Fargo, ND, and Elmira, NY. As noted in Other Management Openings, WEYI is hiring an Assistant ND to help.
WLNS-TV in Lansing, MI, has hired JULIE HOLTON as an EP. It's a return to the station for Julie who began her career there as a part-time producer. Since then, she's been an EP in Minneapolis and Indianapolis and has worked in Saginaw and Richmond, VA.
**** ***** ****
Our Full List of News Director Openings:
Here is my list of stations with open ND jobs, as of Friday, April 20, 2012.
If you know of any additions/deletions/updates, please email me at: rick@rickgevers.com
KNBC-TV 3000 W. Alameda Ave. Burbank CA 91523
WKYC-TV 1333 Lakeside Ave. Cleveland OH 44114
KXTV 400 Broadway Sacramento CA 95818
XETV 8253 Ronson Rd. San Diego CA 92111
WPTV 1100 Banyan Blvd. W. Palm Beach FL 33401
KSNV-TV 1500 Foremaster Lane Las Vegas NV 89101
KOKH-TV 1228 E. Wilshires Oklahoma City OK 72111
KFSN-TV 1777 G Street Fresno CA 93706
WBIR-TV 1513 Hutchison Ave. Knoxville TN 37917 (see ad above!)
WTVQ-TV 6940 Man O War Blvd. Lexington KY 40509
KSNW-TV 833 N. Main Wichita, KS 67203
KRBK-TV (apply to corporate) Springfield, MO (see ad above!)
KMTV 10714 Mockingbird Dr. Omaha NE 68127
WACH-TV 1400 Pickens St. Columbia SC 29201
KGAN-TV 600-2 Old Marion Rd NE Cedar Rapids IA 52402
KWQC-TV, 805 Brady Street Davenport, IA 52803
WTAJ-TV 5000 Sixth Ave. Altoona PA 16602
WBTW-TV 101 McDonald Court Myrtle Beach SC 29588
KHGI-TV 13 S. Highway 44 Kearney NE 66848
WTXL-TV 1620 Commerce Blvd. Midway, FL 32343
KVII-TV One Broadcast Center Amarillo TX 79101
KNOE-TV 1400 Oliver Rd. Monroe, LA 71211
KAAL-TV 1701 10th Place, NE Austin MN 55912
WVNS-TV 141 Old Cline Rd. Ghent WV 25843
WBBJ-TV 346 Muse St. Jackson, TN 38301
KKCO-TV 2325 Interstate Ave. Grand Junction CO 81505
KGNS-TV 120 W. Delmar Blvd. Laredo TX 78045
KGWN-TV 2923 E. Lincolnway Cheyenne WY 82001
KSAX-TV PO Box 189 Alexandria MN 56308
WYIN-TV 8625 Indiana Place Merrilville IN 46410