Greetings:
This week's report features TWO new News Directors and a veteran California ND announces plans to leave his station. That brings the count of open ND jobs to 26.
If you're looking for a new opportunity, you've come to the right place. We have FIVE paid ads, including two in top six markets.
We have an obituary for a past president of CBS News. And in Names in the News, RTDNA names the Regional Murrow Award winners, Tribune Broadcasting gets a new Senior VP of News, and a former ND turned GM is on the mend from surgery…and he has an important message to share.
That and more, below!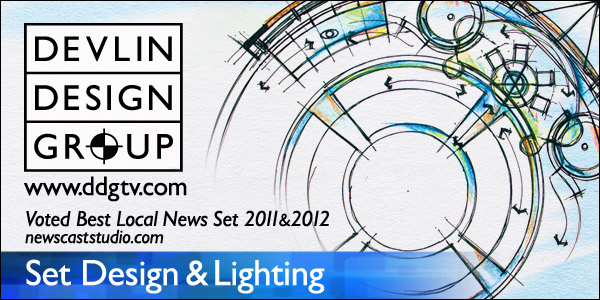 New News Director Departure:
KMAX-TV, Sacramento, CA…21 years as a news director in a top 25 market! That's the story for BRENT BAADER, who will leave this CBS owned CW affiliate in June, after the May ratings period. Brent's primarily responsibility is the oversight of the very popular Good Day Sacramento program, which sometimes beats the Today Show. Brent tells me he has projects to work on, both in and out of the business. He kindly shared his note to the staff, which you can read by clicking here. A decision how to replace him at the CBS owned duopoly (KOVR-TV and KMAX-TV) will be made in the weeks ahead.
Newly Named News Directors:
WNWO-TV, Toledo, OH…in one of several management changes at this NBC affiliate, station owner Sinclair Broadcasting installed NICHOLE HAHN as news director. She'd been a producer at WPTA-TV in Ft. Wayne, and replaces JIM BLUE, who will continue to anchor for the station. Also making the move from WPTA to Toledo were a new GM, General Sales Manager, Digital Content Manager, and promotion director. More details in this story.
WRBL-TV, Columbus, GA…SAM EATON will be the next news director for this Media General owned NBC affiliate. He's been the Assistant ND for WRDW-TV in Augusta, GA. Sam's also worked in Charlotte, Columbia, SC, Lynchburg, VA, and Midland, TX. He replaces PERRY BOXX who left in February after about 18 months as ND to return to Quincy as ND for the company's WSJV-TV in Elkhart, IN.
Paid Help Wanted Ads:

Exec. Prod. of Digital Media, KTVU-TV, San Francisco/Oakland, CA:
KTVU Channel 2 has an immediate opportunity for an Executive Producer of Digital Media who will oversee the station's strategy and execution of digital coverage on all platforms.
The Executive Producer of Digital Media will have oversight of the design and functionality of all digital products. The successful candidate will also ensure there is collaborative and effective marketing across all platforms. Previous success growing website, mobile and social media views/visits is essential, and experience improving performance from metrics is a must.
The successful candidate must be familiar with basic HTML coding and use of a publishing system. This position includes having a hands-on role in creating and posting content, working on sales initiatives, and sending out breaking email, text and push alerts.
Five years' experience in a similar role, preferably in a television newsroom, is required.
Learn more about this opportunity by clicking here.
Resumes and web links will be accepted until July 19, 2013.
Send your resume to human.resources@ktvu.com or via mail to:
KTVU-TV
2 Jack London Square
Oakland CA 94607
KTVU, Channel 2 is an equal opportunity employer. Discrimination because of race, color, religion, national origin, age, sex, marital status, sexual orientation or disability is prohibited.
PLEASE INDICATE YOUR REFERRAL SOURCE.
NO PHONE CALLS, PLEASE.

News Director, KHQ-TV, Spokane, WA:
You're reading this post because:
a) Rick's newsletter is the highlight of your week
b) you're a budding or veteran ND looking to work at a station in a beautiful part of the country with top-notch private ownership, award-winning journalists, and a proud history of innovation, and
c) you are curious if the last person got fired.
If your answer includes choice "b" at a minimum, then keep reading.
KHQ in Spokane, WA is looking for a rising star to shine at the helm of this long-time NBC affiliate. We have an enormous staff, state-of-the art facilities, and a culture of excellence. All that is missing is a passionate leader who is not afraid to take risks and wants to crush the competition. If you're still reading and intrigued, please send your relevant materials to KHQ Station Manager Neal Boling at Neal.Boling@khq.com
He's also the answer to "c."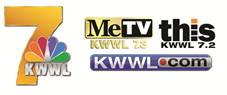 News Director, KWWL-TV, Waterloo, IA:
Quincy Newspapers Inc., a sixth generation family owned company operating 14 television stations in 6 states with a multiple station acquisition pending, has an immediate opening for a dynamic newsroom leader at KWWL, the very successful NBC affiliate serving Waterloo, Cedar Rapids, Dubuque, and Iowa City.
Our market is Iowa's second largest DMA, boasting a robust economy, great quality of life amenities and is home to cutting edge business growth initiatives through the Cedar Valley Alliance, Iowa's Creative Corridor and the University of Iowa. We're looking for:
Strategic Thinker
Multi-Platform Practitioner
Great Eye For Talent
Coach, Mentor, Teacher
High Journalistic Standards/Ethics
Winning Culture/Team Builder
Hands On Doer
Experience/Education Commensurate With Position
Passion for Storytelling
KWWL is proud to be a Quincy station. Learn why our family owned broadcast group has a reputation as one of the best companies to work for in our industry by visiting: www.careersatquincy.com
Send your resume to:
Jim McKernan, Vice President/General Manager, KWWL Television Inc. via email to: jmckernan@kwwl.com
KWWL Television Inc. is an Equal Opportunity Employer

Executive Producer, WLS-TV, Chicago, IL:
Job Description:
WLS-TV, Chicago's number one news organization is looking for a seasoned television journalist with a proven track record in solid coverage and presentation of the news.
Basic Qualifications:
Must have the skills to motivate, lead and strengthen this ABC-owned station. Excellent writing, copy editing, production and digital/social media skills required. Successful candidate will have prior experience as executive producer or substantial newscast production background in a large market.
Additional Information:
Interested applicants may send their resume to Jennifer Graves, VP & News Director, via email to: jennifer.l.graves@abc.com or via mail to:
Jennifer Graves
VP & News Director
WLS-TV
190 N. State
Chicago IL 60601
Applicants may also submit their resume and cover letters by logging onto www.disneycareers.com
No phone calls please.  Equal Opportunity Employer – Female/Minority/Veteran/Disability

Assistant News Director, WIS-TV, Columbia, SC:
WIS-TV, a legacy NBC affiliate, is looking for an Assistant News Director. A minimum of 2 years newsroom management experience is required, including duties as executive producer and/or managing editor.
The successful candidate will have strong skills in covering breaking news including embracing "digital first" concept; familiar with "investigative journalism"; be organized for planning and executing big projects; and will conceive sweeps stories that are important, relevant, and that sell.
When something big is happening, this is the station people turn to in central South Carolina. We need a strong manager with excellent communication and collaborative skills to help lead a great team.
Columbia is the capital city of South Carolina. This is Gamecock Country so if you like college sports you should feel right at home.  You are also in driving distance of popular destinations like Atlanta and Charleston.
If you are interested in applying for this position, please visit https://careers-raycommedia.icims.com.
No phone calls please. EOE-M/F/D/V
Other News Management Openings:
ASSISTANT NEWS DIRECTOR:
KPHO-TV, Phoenix, AZ (relisted 4/12/14)
WFLA-TV, Tampa, FL (relisted 4/5/14)
WCPO-TV, Cincinnati, OH (relisted 4/5/14)
KVVU-TV, Las Vegas, NV (listing revised 4/12/14)
WIS-TV, Columbia, SC (listed 4/19/14, see ad above!)
WHEC-TV, Rochester, NY (listed 4/5/14)
WBND-TV, South Bend, IN (listed 4/12/14)
EXECUTIVE NEWS PRODUCER:
WLS-TV, Chicago, IL (listed 4/19/14, see ad above!)
KTVU-TV, San Francisco/Oakland, CA (new listing this week, see ad above!)
KPHO-TV, Phoenix, AZ (relisted 4/12/14)
WFLA-TV, Tampa. FL (relisted 4/5/14)
KCRA-TV, Sacramento, CA (relisted 3/30/14)
KGTV, San Diego, CA (Morning EP, listed 3/30/14)
KSHB-TV, Kansas City, MO (relisted 4/5/14)
WBNS-TV, Columbus, OH (Senior EP, listed 3/17/14)
WXIX-TV, Cincinnati, OH (PM EP, listing revised 4/12/14)
WJAR-TV, Providence, RI (relisted 4/5/14)
WHEC-TV, Rochester, NY (listed 4/5/14)
KGUN-TV, Tucson, AZ (Morning EP, relisted 3/22/14)
WSJV-TV, South Bend/Elkhart, IN (AM EP, listing modified this week)
WFFF-TV, Burlington, VT (listed 4/12/14)
KOAA-TV, Colorado Springs, CO (AM EP, new listing this week)
WJCL/WGTS-TV, Savannah, GA (Digital EP, listed 3/7/14)
WKBN-TV, Youngstown, OH (Dayside EP, listing revised 3/7/14)
WCIV-TV, Charleston, SC (listed 3/22/14)
KTTC-TV, Rochester, MN (listed 3/30/14)
ASSIGNMENT MANAGER:
WSPA-TV, Spartanburg, SC (listed 3/17/14)
MANAGING EDITOR:
WBNS-TV, Columbus, OH (Digital ME, listed 3/17/14)
WCPO-TV, Cincinnati, OH (relisted 4/5/14)
Obituary:
DAVID BURKE, who served two years as President of CBS News and also was a longtime executive at ABC News, died at the age of 78. More in this story from CBS News. He began his career in politics, and was Senator TED KENNEDY's chief of staff during the Chappaquiddick incident.
Situations Wanted:
We offer a free situations wanted ad to news managers who are looking for a new opportunity. If you'd like to state your case to a well targeted audience, email me an item (max. 150 words). You may include a link to a website, an email address, and a photo. You must include your name. I'll run it for one week. I don't represent or endorse those listed, but merely trying to help.
Names in the News:
RTDNA announced the winners of Regional Edward R. Murrow Awards this week. This link will take you to a state by state breakdown of the winners.
Tribune Broadcast has named veteran newswoman KATHERINE GREEN Senior Vice President of News. Katherine's been working at CNN for the past six years, most recently as Senior Vice President/Managing Editor of the HLN Network. Before joining CNN, Katherine spent nine years as ND for WTTG-TV in Washington and two years running the news department for WBAL-TV in Baltimore. She's also worked in New York, Tampa, Miami and Jacksonville, FL, where she was a reporter before moving into management.
KCTV in Kansas City has a new morning executive producer, but he's well known to the staff. ALEX SPEARMAN has been promoted to the job.
ANDREA BRESSEL joins KGPE/KSEE-TV in Fresno as the AM Executive Producer. She and been working for ValleyPBS in Fresno where she was Chief Content Officer, responsible for operations and production of local content. Earlier in her career she worked at KFSN-TV in Fresno on the assignment desk, as a writer, and most recently producing.
Longtime KUSA-TV (Denver) News Director PATTI DENNIS, who just assumed additional duties overseeing recruiting for Gannett Broadcasting, is the subject of this lengthy profile from the Denver Post.
Please join me in extending well wishes to KESQ-TV (Palm Desert, CA) GM (and former ND in San Diego and Jacksonville) MIKE STUTZ who's on the mend from prostate cancer surgery. Mike, who's also Director of News for parent company News Press & Gazette Broadcasting, tells me he had no outward signs and encourages everyone to get checked.  You can thank him for that good suggestion, and wish him well, via email: michael.stutz@kesq.com
Our Full List of ND Openings:
Here is my list of stations with open ND jobs, as of Friday, April 25, 2014.
If you know of any additions/deletions/updates, please email me at: rick@rickgevers.com
KWHY-TV 1201 West 5th St., # T-900 Los Angeles CA 90017 *
KXTX-TV 4805 Amon Carter Blvd. Ft. Worth TX 76155 *
WBZ-TV 1170 Soldiers Field Rd. Boston MA 02134
WLTV 9405 NW 41st St. Miami FL 33175 *
KCEC-TV 777 Grant St. #110 Denver CO 80203 *
WEWS-TV 3001 Euclid Ave. Cleveland OH 44115
KMOV-TV One Memorial Dr. St. Louis MO 63101
KOIN-TV 222 SW Columbia St. Portland OR 97201
WCNC-TV 1001 Wood Ridge Center Dr. Charlotte NC 28217
WTMJ-TV 720 E. Capitol Dr. Milwaukee WI 53212
KVDA-TV 6234 San Pedro San Antonio TX 78216 *
WHP-TV 3300 North 6th Street Harrisburg PA 17110
WHAS-TV 520 W. Chestnut St. Louisville KY 40203
WSET-TV 2320 Langhorne Rd. Lynchburg VA 24501
WOI-TV 3903 Westown Parkway West Des Moines IA 50266
KHQ-TV 1201 W. Sprague Ave. Spokane WA 99201 (see ad above)
WICS/WICD-TV 2680 East Cook St. Springfield IL 62703
KTLM-TV 3900 N. 10th St., 7th Floor McAllen TX 78501
KWWL-TV 500 East Fourth St. Waterloo IA 50703
KVEO-TV 394 N. Expressway Brownsville TX 78521
WCBD-TV 210 W. Coleman Blvd. Charleston SC 29464
WNCT-TV 3221 S. Evans Street Greenville NC 27834 (address corrected this week)
KOLO-TV 4850 Ampere Dr. Reno, Nevada 89502
WAKA-TV 3251 Harrison Road Montgomery AL 36109
KLFY-TV 1808 Eraste Landry Rd. Lafayette LA 70506
WDAM-TV 2362 U.S. Highway 11 Moselle MS 39459
WBUP/WBKP-TV 1705 Ash Street Ishpeming MI 49849
* Spanish language station