Greetings:
More activity this week than in the past few, and lots of items in Names in the News.
There are THREE newly-named NDs to share, and TWO new openings, one created by the departure of an ND to Sinclair as Director of News Standards and Practices which I believe is a new position for them.
Our count of open ND jobs remains at a lower-than-normal 18.
There's an ad for one of those ND jobs, along with an ad for an EP opening in a top ten market. Avid is looking for a project manager, and we have a director/producer opening in Raleigh. (You may not be a director/producer, but you probably know one. Tell 'em about the opportunity and make a new friend!)
There are some updated listings in our Other News Management Openings.
We have an obituary for a former Tampa ND, a list of winners of SPJ's Sigma Delta Chi awards, a handful of news managers on the move, and a number of GM and group moves, including one involved a former news director.
All the details below, following this week's changes:
New News Director Openings:
KOCO-TV, Oklahoma City, OK…earlier this week we shared with you the news that STEPHANIE CROSWAIT is leaving this Hearst owned/ABC affiliate for health reasons. Stephanie tells me that she was diagnosed with multiple sclerosis about a year ago and has decided she needs to concentrate on her health and her family. She's been here more than five years, and has also worked in Columbus, OH, Indianapolis, Memphis, Tulsa, Cincinnati, and Baltimore.
WTVR-TV, Richmond, VA…BILL ANDERSON is leaving this CBS affiliate for a new job as Director of News Standards and Practices for Sinclair Broadcasting. Bill's been the ND for this Local TV owned station for 4 1/2 years. He'll be based at the Sinclair station in Nashville, a market in which Bill worked earlier in his career. He's also worked in Tucson, Houston, and Columbia, MO.
And…while not a new opening…please check out the Help Wanted Ad for an open news director position in Jackson, MS.
Newly Named News Directors:
WHP-TV, Harrisburg, PA…congratulations to veteran ND DAVID BAER who'll be the next ND for this recently-acquired-by-Sinclair CBS affiliate. Dave most recently was the ND for WXXA-TV in Albany, NY, but lost his job last December when the station was sold and WTEN-TV took over the news production for WXXA. He's a former ND in Indianapolis, Raleigh, Providence, Portland, ME, Buffalo, and Springfield. MA. Dave replaces CRAIG HUME who left the station last month and is now the ND for KSNV-TV in Las Vegas.
KMIR-TV, Palm Desert, CA…DAVID REESE gets his first ND job as he takes the helm of this Journal Broadcast Group owned NBC affiliate. He's spent the past 15 years at KNBC-TV in Los Angeles, most recently as Assignment Manager. David's worked for several other Los Angeles stations, and in Eugene, OR. At KMIR, he replaces GEORGE SEVERSON who left the station in March to become ND for KTVX-TV in Salt Lake City.
WDAZ-TV, Grand Forks, ND…JULIE MORAVCHIK will be the next ND for this ABC affiliate. She's a veteran of the Duluth, MN, market, having served as ND for the FOX affiliate there, KQDS-TV, and previously worked as a reporter for WDIO-TV, and as the GM and ND for a low power station in Ashland, MN.
Help Wanted Ads:

Executive Producer, KRON-TV, San Francisco, CA:
This will be a regular, full-time management, non-union, exempt position.
RESPONSIBILITIES:
Position will oversee fast-paced, aggressive shows that thrive on breaking news
Use state of the art newsgathering equipment including digital editing systems, graphic technologies, new control room, HD weather, traffic data system
Work with producers, reporters and assignment editors on story development
In this position there will be recruiting, interviewing and assist in hiring producers
Produce newscasts when called upon
Schedule producers/associate producers
Conduct performance reviews
Qualifications:
5 years experience producing compelling newscasts in a major market
Must be a self-starter, hard worker, have a great attitude, and be versatile and efficient
College degree or equivalent in journalism/communications or broadcasting preferred
Management reserves the discretion to add or modify job duties as required
E-MAIL RESUME, COVER LETTER TO JOBS@KRON.COM
Young Broadcasting of San Francisco, Inc., is an equal opportunity employer and does not discriminate because of race, color, creed, religion, sex, marital status, national origin, physical or mental handicap, disability, sexual orientation, citizenship, veteran status, or age.
Discriminatory employment is specifically prohibited by the Federal Communications Commission. If you believe your Equal Employment Rights have been violated, you may contact the FCC in Washington, DC 20054, or other appropriate state or local agencies.
Young Broadcasting of San Francisco, Inc. is a drug-free Company and requires pre-employment drug testing and background investigations.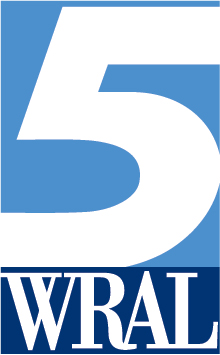 TV Newscast Director/Producer, WRAL-TV, Raleigh, NC:
JOB NUMBER: 13062          DIVISION/DEPARTMENT: WRAL-TV – News
DESCRIPTION:
WRAL-TV is seeking someone to direct/technical direct multi-camera, fast-paced, graphic intense, live newscasts for the number one station in the Raleigh-Durham market. Must be flexible, motivated, resourceful, and a team player. Knowledge of HD production switchers and non-linear equipment a plus. Individual would also direct and produce special projects when needed. Five years directing experience and a four year college degree preferred. A pre-employment drug screening is required. All candidates must apply online at www.cbc-raleigh.com. EOE M/F. All Capitol Broadcasting Company properties are tobacco free.
POSTED: March 24, 2013 CLOSING: May 8, 2013
It is the policy of the company to be fair and impartial in all relations with employees and applicants for employment. No person will be discriminated against in employment because of race, color, religion, age, sex, military status, national origin, physical/mental disability, or any other characteristic protected by applicable federal or state law.

News Director, WJTV, Jackson, MS:
Media General's CBS affiliate, WJTV, in Jackson, MS seeks a News Director.
We are looking for a leader with strong communication, organizational and delegation skills with a keen ability to envision potential solutions, products and services as it relates to the creation and distribution of digital journalism-based content across multiple distribution channels and platforms. A strong understanding of branding and marketing is essential to helping grow our share of voice in the multimedia marketplace. A strong understanding of product branding and promotion is essential to the position. An appreciation of the technical operation and elements needed for the collection, processing, presentation and distribution of digital content across multiple platforms is necessary.
Formal education equivalent of BS degree in Journalism, Communications, or related field.
Five years or more senior level management experience at a network affiliated local television station, preferably as a News Director.
Qualified applicants can apply online at www.mediageneral.com/careers
EOE M/F/D/V Drug/Background Screen
Project Manager, Avid:
Avid Technology is searching for a leader to join our professional services organization. We're looking for a Project Manager to help customers launch major news and information initiatives throughout the Americas, with an emphasis on broadcast markets in Canada and the United States.
Avid Project Managers supervise teams of Project Engineers, Workflow Consultants, and Trainers as we leverage the latest technology and production techniques to help broadcast, web, and mobile content creators tell better stories. You don't have to be a technical whiz, but you do need to have a successful track record leading a matrix-managed team of technical and operational personnel as they translate a vision into reality… on time and on budget.
Projects range from implementing Avid iNEWS newsroom computer solutions and the latest desktop editing technology, to launching remote newsgathering workflows and end-to-end media asset management environments. It's an exciting job that puts you in newsrooms and production facilities at some of the world's top media and entertainment companies. As a result, approximately 50% travel is required. The ideal candidate will possess a Project Management Professional (PMP) certification.
As a media professional, if you or someone you know would be a good fit for this exciting opportunity, we'd love to talk. For the full job description please visit www.avid.com/careers and search for position #7118BR. Or, to learn more about this opportunity, please contact our recruiter directly at alina.lisanke@avid.com or 978-640-3225. Inquiries and referrals are confidential.
Join Avid, and help our customers make the most listened to, most watched and most loved media in the world.
Other News Management Openings:
ASSISTANT NEWS DIRECTOR:
WISH-TV, Indianapolis, IN (relisted 3/16/13)
WVIT-TV, Hartford/New Haven, CT (listed 4/6/13)
WPMT-TV, Harrisburg, PA (listed 4/6/13) *
* (actual title Director of News Content Implementation)
EXECUTIVE NEWS PRODUCER:
The Weather Channel, Atlanta, GA (Morning EP, listed 3/16/13)
KRON-TV, San Francisco, CA (relisted this week, see ad above!)
KDFW-TV, Dallas, TX (Morning EP, relisted this week)
KING-TV, Seattle, WA (AM EP, listing revised 4/13/13)
WFTS-TV, Tampa, FL (Dayside EP, relisted 3/8/13)
KCRA-TV, Sacramento, CA (PM EP, listed 3/29/13)
WRAL-TV, Raleigh, NC (AM EP, new listing this week)
WXIN-TV, Indianapolis, IN (PM EP, relisted 3/8/13)
KUSI-TV, San Diego, CA (relisted 4/13/13)
WCMH-TV, Columbus, OH (listed 3/22/13)
KOAT-TV, Albuquerque, NM (2 jobs, AM & PM, listed 3/22/13)
WHBQ-TV, Memphis, TN (listed 3/29/13)
WTEV/WAWS-TV, Jacksonville, FL (AM EP, listed 3/2/13)
KFSN-TV, Fresno, CA (PM EP, listing modified 3/16/13)
WINK-TV, Ft. Myers, FL (PM EP, relisted 4/6/13)
WIS-TV, Columbia, SC (AM EP, relisted 4/13/13)
WCYB-TV, Bristol, TN (relisted 4/13/13)
KOLO-TV, Reno, NV (Morning EP, relisted 4/13/13)
MANAGING EDITOR:
KNBC-TV, Los Angeles, CA (relisted this week)
Obituary:
JOE MANNION, a Tampa newsman who served as ND for WFLA-TV there in the 1970's, died last Sunday after a long illness. He was 79 and suffered from renal cancer. Joe had also worked in Washington and South Carolina. More in this obituary from the Tampa Tribune.
Situations Wanted:
We offer a free situations wanted ad to news managers who are out of work and looking for a new opportunity. If you'd like to state your case to a well targeted audience, email me an item (max. 150 words). You may include a link to a website, an email address, and a photo. You must include your name. I'll run it for one week. I don't represent or endorse those listed, but merely trying to help.
There were no takers this week.
Names in the News:
Please join me in congratulating the winners of SPJ's Sigma Delta Chi awards. The complete list is here.
MARINA PERELMAN stays within NBC as she moves from KNTV in San Francisco/San Jose to Los Angeles, where she'll be the Nightside EP for KNBC-TV. This move reunites her with KNBC ND TODD MOKHTARI, who hired her as a producer when he worked at KNTV. Marina's also worked in Phoenix and Palm Springs.
WVEC-TV in Norfolk has a new EP. MICHAEL BEAN has been promoted from 11:00 producer. He's worked for this Belo/ABC station for two years.
At WTLV/WJXX in Jacksonville, FL, they're preparing to welcome NOEL LaTOURE has the new Nightside EP. He'll join the staff in June, once he finishes his responsibilities at WBFF-TV in Baltimore where he is the 10:00 producer. He's also worked in Cedar Rapids.
KAREN LaFLEUR returns to a local station in Houston as she joins KPRC-TV as Director of News Operations. She's been Vice President of Technology and Operations for NBC Universal since 2005, but earlier in her career served as News Operations Manager for KHOU-TV from 1987 to 2005.
Congratulations to longtime newsman and former Philadelphia and New York ND AL PRIMO who's latest effort, Teen Kids News, won an EMMY in New York recently. The half hour program airs in around 200 markets around the country.
DODIE CANTRELL, a one-time ND in Macon, GA, and later GM for Gannett stations in Macon and Jacksonville, FL, is joining the faculty at the University of Georgia Grady College of Journalism and Mass Communications. She's filling a spot being vacated by former Atlanta and Ft. Myers News Director STEVE SMITH, who's retiring. Steve's 32 year career in journalism included a stint as ABC's Atlanta bureau chief.
Some GM notes:
Former Phoenix and Columbus News Director JOHN CARDENAS is returning to Columbus as President & GM of WBNS-TV, where he earlier spent eleven years as ND. For the past three years, John's been the GM of sister-station WTHR-TV in Indianapolis. In his new role, he'll also be VP/News for the two station Dispatch Broadcast Group. He's also worked in San Diego, Portland, OR, Oklahoma City, and Norfolk.
BILL HOFFMAN, who's been a GM of Cox stations in Atlanta and Orlando, has been named President of the Cox Media Group. He's currently the Executive VP. It's part of several management changes too complicated to explain in this space, so click here to learn more.
DEBBIE TURNER has assumed new responsibilities within Journal Broadcast Group. She'll now oversee the company's Eastern group of stations, which include Nashville, Knoxville, Ft. Myers, and Lansing. She'll continue to serve as GM of the company's WTVF-TV in Nashville, which Journal acquired late last year. Debbie's been GM there since 1999.
Our Full List of ND Openings:
Here is my list of stations with open ND jobs, as of Friday, April 26, 2013.
If you know of any additions/deletions/updates, please email me at: rick@rickgevers.com
KWHY-TV 1201 West 5th St., # T-900 Los Angeles CA 90017 *
KRIV-TV 4261 Southwest Freeway Houston TX 77027
WXIN-TV 6910 Network Place Indianapolis IN 46278
WCPO-TV 1720 Gilbert Ave. Cincinnati OH 45202
WOAI-TV 1031 Navarro St. San Antonio TX 78205
KFOR-TV/KAUT-TV 444 E. Britton Rd. Oklahoma City OK 73114
KOCO-TV 1300 East Britton Road Oklahoma City OK 73131
WAVE-TV 725 S. Floyd St. Louisville KY 40203
WTVR-TV 3301 W. Broad St. Richmond VA 23230
KSNW-TV 833 N. Main Wichita, KS 67203
WEYI-TV 2225 W. Willard Road Clio MI 48420
KGUN-TV 7280 E. Rosewood St. Tucson, AZ 85710
KRDO-TV 399 S. 8th St. Colorado Springs CO 80905
WJTV 1820 TV Road Jackson MS 39204 (see ad above!)
KRIS/KZTV 301 Artesian St. Corpus Christi, TX 78401
KTVA-TV 1007 W. 32nd Ave. Anchorage AK 99503
KCAU-TV 7280 E. Rosewood St. Sioux City IA 51101
WVVA-TV 3052 Big Laurel Highway Bluefield, WV 24701
* Spanish language station