Greetings:
Can it be?
NO new news director openings and FIVE newly named NDs! (I can just hear some GMs saying "The May book starts WHEN?" OMG!)
TWO of those newly filled ND jobs are in California (including one just announced late today) and TWO are in Texas.
Those changes leave our count of open ND positions to 26.
And there are actually more ND openings than that as we have TWO blind box ads this week, as well as new ads for an EP in Orlando and an Assistant ND in North Carolina. And we're repeating an ad for an EP for a Virginia station.
We have obituaries for two long-ago news managers who went on to work for politicians (one for a Vice-President!) and lots of Names in the News, including a new job for veteran ND JACQUES NATZ, retirements for TWO longtime news managers, a few items about news managers on the move, and an honor for a Mississippi newsman who helped break the color barrier in that state.
All that and more after this week's changes: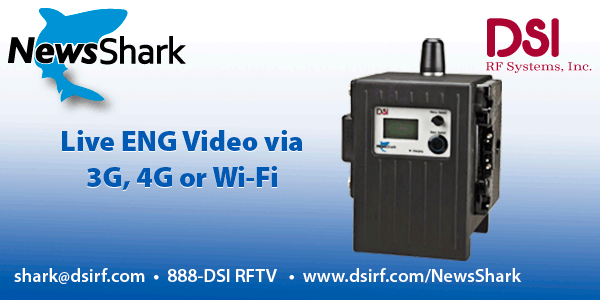 New News Director Openings:
None that I know of. Please let me know if you know of any changes…just send an email to me at: rick@rickgevers.com
Newly Named News Directors:
KXTV, Sacramento, CA…JEROME PARRA was named ND here this afternoon. It's a return to Sacramento and KXTV for Jerome, who began his career as a writer and assignment editor there in 1990. He's currently the Assistant News Director for another Gannett station, KPNX-TV in Phoenix. Jerome's also been an ND in Flagstaff and has worked on the assignment desk for another Phoenix station. He replaces TIM GERAGHTY who left this ABC affiliate earlier this year to become Senior Director of News and Station Manager for Central Florida News 13. Tim was ND here for almost three years.
KFSN-TV, Fresno, CA…MICHAEL CARR has been promoted to news director for this ABC o-and-o. Mike started here 13 years ago as the weekend assignment editor. He later became a producer and most recently has been the executive producer. He served as the acting news director since TRACEY WATKOWSKI left the station in March after 5+ years as ND to return to another ABC o-and-o, KGO-TV in San Francisco, as ND.
KVII-TV, Amarillo, TX…RYAN HAZELWOOD will be the next ND for this ABC affiliate owned by Barrington Broadcasting. Ryan is currently an instructor and broadcast engineer at West Texas A & M University. He's previously worked at KVII as a photojournalist, and has also worked in Austin. Ryan replaces STEVE PAIR who left the station last August after three years as ND for a job outside of TV.
KTEN-TV, Denison, TX…TOM CRESPO moves across the market to become ND and anchor for this NBC affiliate. He's been working as the anchor for KXII-TV, and follows former KXII ND ANTHONY MAISEL to KTEN, where Anthony is now the General Manager. Tom and Anthony also worked together when Anthony was ND for KDAF-TV in Dallas. Tom's also worked in Jacksonville, FL, Meridian, MS, Tallahassee, FL, and Augusta, GA. If my records are correct, he replaces MARK FARRELL who was named ND for this Lockwood Broadcasting station in February, 2011.
WBBJ-TV, Jackson, TN…KEITH BAKER returns to Jackson as ND for this Bahakel Communications owned ABC affiliate. Keith's parents are from Jackson and his grandmother's house is across the street from the station. He's currently the Assistant ND for WCTI-TV in New Bern, NC, which is now looking for his replacement (see ad below). Keith has also worked in Tampa and Pittsburgh. He replaces ROBERT DAVIDSON who left the station to return to Mississippi as ND for WCBI-TV in Columbus, MS, after more than two years as ND.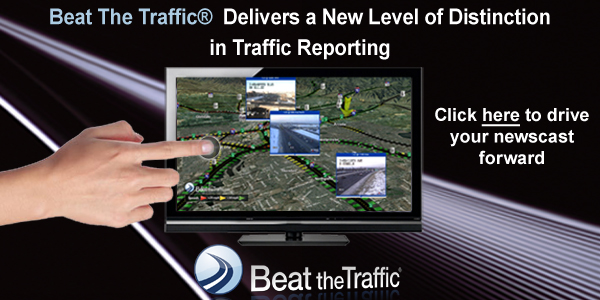 Help Wanted Ads:
First Blind Box News Director Ad, Top 5 market:
TV news station is seeking an experienced News Director for a station in a top 5 DMA.
Position requires prior tv news experience, specifically news director or assistant news director experience in a top 20 DMA.
Qualified applicants should forward resume and cover letter with salary requirement to: resume.tvnews@gmail.com
**** ***** ****
Second Blind Box News Director Ad, Market 100-125:
Market 100-125 in the beautiful and sunny SE has an opening for a motivated, versatile, knowledgeable, experienced, and goal-oriented News Director to manage news operations across 2 networks.
The successful candidate will be capable of handling multiple tasks. The News Director position is primarily responsible for the day-to-day operations of the television newsrooms and websites, budgeting, hiring of the newsroom personnel, maintenance of journalistic and legal standards, superior news gathering and news production. In addition, the News Director must be adept at team-building and is responsible for motivating, teaching and mentoring diverse newsrooms across our properties. The News Director must have excellent communication and interpersonal skills. Organization and time management skills are a must. Position reports directly to the VP/General Manager.
News Director experience is highly preferred, however Assistant News Director will be considered.
If you wish to work for a company that rewards excellence and you are a motivated, goal-oriented self-starter, please e-mail your resume and a link to your finished news product to: broadcastcandidates@gmail.com
EOE.
**** ***** ****

Executive Producer, WKMG-TV, Orlando, FL
WKMG in Orlando is searching for its next great leader!
We are currently seeking an innovative Executive Producer to oversee the planning and execution of Local 6 Newscasts. Applicants must be able to drive content on television, on the web, and on social media outlets. 6 Years of news producing experience is required.
Prior management experience is preferable.
Please send resumes to News Director Steve Hyvonen at shyvonen@wkmg.com
**** ***** ****

Assistant News Director, WCTI-TV, New Bern, NC:
Newschannel 12 & FOX Eastern Carolina is looking for an Assistant News Director to help lead a dynamic newsroom.
Here is a great opportunity to earn those senior manager stripes. You will work closely with the news director in all aspects of running this ABC and FOX High Definition News Department.
Duties include: Supervising newscast producers, reporters and photographers. You'll be instrumental in building and executing a successful strategic plan. The qualified candidate will be a fantastic coach of energetic producers, reporters and photographers. Three years producing experience required along with a college degree.
Send resume and newscast DVD to:
Shane Moreland
News Director
WCTI-TV
225 Glenburnie Dr.
New Bern NC 28560
**** ***** ****
Executive Producer, WCYB-TV, Bristol, VA:
Great opportunity in one of the most beautiful and affordable places in the nation.
News 5 WCYB-TV Tri-Cities, TN-VA, is seeking an Executive News Producer. Qualified candidates will have at least 3 years of television producing, Assignment desk and or Assistant News Director experience in a smaller market. To be considered, applicants must be excellent show producers and writers, meet deadlines, have management and supervision skills and be passionate about TV news. The Executive Producer must be someone who can craft shows, mentor young producers, a person who understands our goals and how to achieve them. You must also be able to copy edit and proof reporter scripts, produce specials and work with weather, sports and other departments to produce quality content. You must be competitive, energetic, a true team player and a person who works well with others.
Send resume, references, cover letter and dvd or link of a recent newscast to: ksmith@wcyb.com or via regular mail:
Ken Smith
News Director
WCYB-TV
101 Lee Street
Bristol VA 24201
No phone calls or faxes please. WCYB is an equal opportunity employer.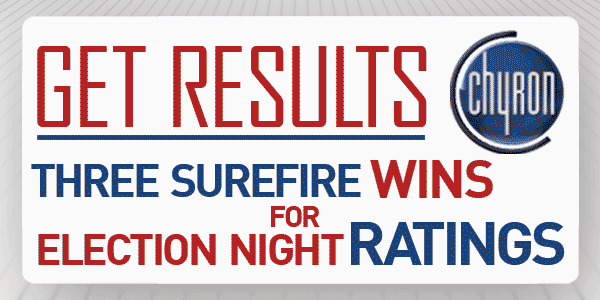 Other News Management Openings:
ASSISTANT NEWS DIRECTOR:
KRIV-TV, Houston, TX (relisted 4/20/12)
WITI-TV, Milwaukee, WI (relisted this week)
WMC-TV, Memphis, TN (relisted 3/3/12)
WREG-TV, Memphis, TN (relisted 4/20/12)
WEYI-TV, Flint, MI (listed 4/20/12)
WCTI-TV, New Bern, NC (new listing this week, see ad above!)
EXECUTIVE NEWS PRODUCER:
KDFW-TV, Dallas/Ft. Worth, TX (Morning EP, relisted 4/20/12)
KPRC-TV, Houston, TX (relisted this week)
WKMG-TV, Orlando, FL (new listing this week, see ad above!)
KOIN-TV, Portland OR (PM EP, listed 4/7/12)
WTAE-TV, Pittsburgh, PA (Dayside EP, relisted 4/20/12)
WCNC-TV, Charlotte, NC (listed 3/24/12)
WRTV, Indianapolis, IN (AM EP, listed 3/31/12)
WITI-TV, Milwaukee, WI (new listing this week)
WTMJ-TV, Milwaukee, WI (listed 4/20/12)
WPTV, West Palm Beach, FL (PM EP, 3/17/12)
WJXT-TV, Jacksonville, FL (PM EP, listing revised 3/10/12)
WINK-TV, Fort Myers, FL (Dayside EP, relisted 3/10/12)
WHIO-TV, Dayton, OH (2 openings, AM & PM, listing updated 4/20/12)
WCYB-TV, Bristol, VA (relisted 4/20/12, see ad above!)
KHBS/KHOG-TV, Ft. Smith, AR (Digital Media Mgr., relisted 4/20/12)
MANAGING EDITOR:
KXTV, Sacramento, CA (relisted this week)
ASSIGNMENT MANAGER:
WTMJ-TV, Milwaukee, WI (listed 4/20/12)
Obituaries:
We have two obituaries of former news managers this week. Ironically, both left TV news for jobs working for politicians, in one case a Vice-President:
JOHN SURRICK died April 6th. He was 84 and died of complications from brain surgery. John worked for WJZ-TV in Baltimore and was the Assistant News Director for WMAR-TV there before taking a job with then-Maryland Governor SPIRO AGNEW. He continued to work for Agnew when Agnew was Vice-President. Among his survivors is a son, JOHN SURRICK, who I believe worked for WBAL-TV in Baltimore for 12 years. The Washington Post story is here and John's obituary is here.
KEN CONNAUGHTON died of cancer on April 18th at the age of 70. He worked as an executive producer for KTVX-TV in Salt Lake City, and later for a station in Texas. Ken also served as a spokesman for the Mayor of Salt Lake City and dealt with the bribery scandals around the Salt Lake City Olympics.. The Salt Lake City Tribune reports on his life here, and an obituary he wrote himself is here.
Names in the News:
Veteran news director JACQUES NATZ is joining SmithGeiger as a Senior Vice President and Senior Consultant. For the last five years, Jacques has been the Director of Media Content for Hearst. He's been a news director in Indianapolis, Seattle, and Boston, and has worked in Chicago, Detroit, Sacramento, and Columbia, MO. He'll continue to live in New York City and will begin work at SmithGeiger on July 1st.
A man who worked for Jacques in Seattle is also retiring. BOB THRONDSEN has spent 34 of his 43 years in the business working for KOMO-TV and radio there, as an anchor, reporter, managing editor and, most recently, news director for KOMO Radio. He also worked for another Seattle TV station, and for stations in Portland, OR, and Philadelphia. Take a few minutes to enjoy this very well done story on Bob from the KOMO website.
One time news director and longtime anchor BOB HOWELL is retiring from WSFA-TV in Montgomery. Bob spent more than 30 years anchoring for this Raycom-owned NBC affiliate in two stints there. He was lured across the street in the late 90's to anchor for a competitor but later returned to WSFA in 2004. He also worked in Dothan, AL, earlier in his career. He'll officially retire at the end of May.
WLWT-TV in Cincinnati has named JON CARLISLE Morning Executive Producer for this NBC affiliate. Jon comes from sister-Hearst-station WESH-TV in Orlando where he's been the morning producer for the last five years. He previously worked in Ft. Smith, AR.
DAVID SEALS has been promoted to Assistant News Director at Sinclair's WZTV in Nashville. He had been the EP there and had spent many years working for WAVY-TV in Norfolk. David's also worked in Syracuse. Hartford/New Haven, and Albany, NY.
There's a new Assistant News Director at LIN Media's WDTN-TV in Dayton as PETER SPECIALE joins this NBC affiliate. He most recently spent seven months as ND for WREX-TV in Rockford, IL before leaving the station last month. Peter's also been an ND in Gainesville, Fl, Burlington, VT, and Youngstown, and has also worked in Dayton, Cleveland, Hartford, and Oklahoma City among others.
The Mississippi Associated Press Broadcasters honored old friend CORRICE COLLINS last Saturday night with a Pioneer of Television Award for helping break the color barrier in Mississippi television. Corrice was the first black reporter and anchor for WLBT-TV in Jackson in 1967. He returned to the station later in his career as the Assistant News Director/Assignment Editor. Corrice left Jackson in 1973 to attend the University of Missouri where we worked together. He later worked in Wichita, Kansas City, and Chicago. There's a poorly shot (I can say that, I shot it!) iPhone video of some of the ceremony here.
**** ***** ****
Our Full List of News Director Openings:
Here is my list of stations with open ND jobs, as of Friday, April 27, 2012.
If you know of any additions/deletions/updates, please email me at: rick@rickgevers.com
KNBC-TV 3000 W. Alameda Ave. Burbank CA 91523
WKYC-TV 1333 Lakeside Ave. Cleveland OH 44114
XETV 8253 Ronson Rd. San Diego CA 92111
WPTV 1100 Banyan Blvd. W. Palm Beach FL 33401
KSNV-TV 1500 Foremaster Lane Las Vegas NV 89101
KOKH-TV 1228 E. Wilshires Oklahoma City OK 72111
WBIR-TV 1513 Hutchison Ave. Knoxville TN 37917
WTVQ-TV 6940 Man O War Blvd. Lexington KY 40509
KSNW-TV 833 N. Main Wichita, KS 67203
KRBK-TV (apply to corporate) Springfield, MO
KMTV 10714 Mockingbird Dr. Omaha NE 68127
WACH-TV 1400 Pickens St. Columbia SC 29201
KGAN-TV 600-2 Old Marion Rd NE Cedar Rapids IA 52402
KWQC-TV, 805 Brady Street Davenport, IA 52803
WTAJ-TV 5000 Sixth Ave. Altoona PA 16602
WBTW-TV 101 McDonald Court Myrtle Beach SC 29588
KHGI-TV 13 S. Highway 44 Kearney NE 66848
WTXL-TV 1620 Commerce Blvd. Midway, FL 32343
KNOE-TV 1400 Oliver Rd. Monroe, LA 71211
KAAL-TV 1701 10th Place, NE Austin MN 55912
WVNS-TV 141 Old Cline Rd. Ghent WV 25843
KKCO-TV 2325 Interstate Ave. Grand Junction CO 81505
KGNS-TV 120 W. Delmar Blvd. Laredo TX 78045
KGWN-TV 2923 E. Lincolnway Cheyenne WY 82001
KSAX-TV PO Box 189 Alexandria MN 56308
WYIN-TV 8625 Indiana Place Merrilville IN 46410