Greetings:
Just   ONE new ND opening in this week's report, and, for the second week in a row, we're not aware of any newly named NDs.  (I was told that one appointment would be announced today but have been unable to confirm it.)
That leaves this week's count of open ND jobs at 18.
While we may lack news of ND comings-and-goings, not so for news of news managers.  We have quite a few updates in our Names in the News section.
And we have two new news management openings, including one for an Assistant ND job in a top 15 market.  There are lots of details about that opening in a paid ad below.
And we're repeating the obituary for a Maryland ND who died last week at the age of 42 after a stroke.
All that, plus an unusual request for any network morning show producers reading this, following this week's change.
NEW NEWS DIRECTORS NAMED:
None that I know of.  As always, we welcome your emails about changes/deletions/additions, etc.
NEW NEWS DIRECTOR OPENINGS:
Shotts
KJCT-TV, Grand Junction, CO…KARLA SHOTTS has resigned as ND for this News Press & Gazette owned ABC affiliate.  She's leaving to pursue other opportunities, but will stay at the station through the May rating period.  Karla has been ND here since December 2006, and has also worked in Orlando, Rapid City, SD, Missoula, Pocatello, Decatur, and Colorado Springs.
**** ***** ****
HELP WANTED AD: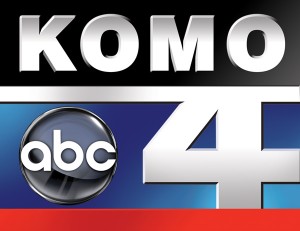 ASSISTANT NEWS DIRECTOR, KOMO-TV, Seattle, WA
GENERAL RESPONSIBILITIES:
Must help manage a staff of highly qualified broadcast and web Journalists in a very successful newsroom.
Candidate must have extensive experience in broadcast newsrooms including at least five years as a newsroom manager. Must have very strong editorial judgment and copy editing skills. Candidate will be directly responsible for ensuring that daily content is effectively produced and promoted across all platforms. This includes KOMO-TV, KOMOnewsradio, KOMOnews.com, KOMOnews neighborhood sites, Facebook and Twitter.  We are looking for a creative thinker who has fully embraced multi-platform journalism and can help brainstorm innovative ways to interface all mediums.  Daily job duties will include overseeing the assignment desk to make sure we are working efficiently and aggressively with daily and breaking news. We are looking for an idea person who can contribute to the editorial meetings. Must be a team player with strong people skills.
SPECIFIC DUTIES:
Coordinate content across all platforms
Enhance KOMO News coverage and brand on social media platforms
Supervise  Assignment Desk
Brainstorm Sweeps stories and maintain sweeps calendar
Help with script approval
Help plan and coordinate large projects like elections
QUALIFICATIONS:
B.A. in Broadcast Journalism or related field preferred.
MINIMUM 5 years experience as broadcast manager.
Well-rounded knowledge of social media platforms.
Excellent news writing, editing and production skills.
Must be inquisitive, innovative, energetic, flexible and open to new ideas and new ways of doing things.
ESSENTIAL FUNCTIONS:
Working knowledge of computers.
Strong writing skills.
Ability to multi-task and supervise newsroom personnel
TO APPLY:
(Please reference job #1093 and send resume with cover letter, video link or DVD.  DVD will not be returned)
KOMO-TV
Attn: Human Resources
140 Fourth Ave N.
Seattle WA 98109
Email: jobs@fsci.com, Fax: 206.404.4155.
NO CALLS PLEASE
**KOMO Television is an Equal Opportunity Employer
**** ***** ****
OTHER NEWS MGMT. OPENINGS:
ASSISTANT NEWS DIRECTOR:
KOMO-TV, Seattle, WA (new listing this week, see ad above!)
WLWT-TV, Cincinnati, OH (relisted 3/12/10)
WHAS-TV, Louisville, KY (listed 3/27/10)
WDSU-TV, New Orelans, LA (listed 4/23/10)
EXECUTIVE NEWS PRODUCER:
The Weather Channel, Atlanta, GA (listed 4/9/10)
News 12 New Jersey (AM EP, listed 3/12/10)
KCBS/KCAL, Los Angeles, CA (PM EP, listed 3/27/10)
KTVT-TV, Ft. Worth/Dallas, TX (Special Projects EP, listing revised 4/18/10)
KXTV,    Sacramento, CA (PM EP, listing revised 1/29/10)
KPTV, Portland, OR (two openings, one is EP/Special Proj., listing revised 1/29/10)
WTMJ-TV, Milwaukee, WI (AM EP, listed 4/23/10)
WSPA-TV, Spartanburg, SC (listed 3/27/10)
WOAI-TV, San Antonio, TX (listed 2/5/10)
KOB-TV, Albuquerque, NC (AM EP, listed 3/27/10)
WVLT-TV, Knoxville, TN (listed 3/5/10)
KGBT-TV, Harlingen, TX (listed 3/19/10)
WSAV-TV, Savannah, GA (new listing this week)
WCTI-TV, New Bern, NC (listed 3/5/10)
WBTW-TV, Myrtle Beach, SC (listed 4/2/10)
WLNS-TV, Lansing, MI (listed 4/23/10)
MANAGING EDITOR:
KCBS/KCAL, Los Angeles, CA (PM EP, listed 3/27/10)
MANAGER OF CONTENT PRESENTATION:
WCMH-TV, Columbus, OH (listed 3/05/10)
NEWS OPERATION MANAGER:
KCBS/KCAL, Los Angeles, CA (listed 3/27/10)
**** ***** ****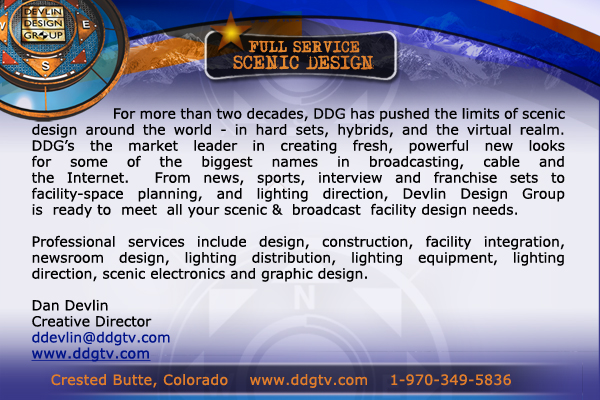 **** ***** ****
OBITUARY: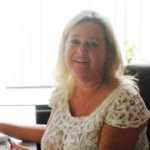 DAWN MITCHELL
1968-2010
Funeral services will be held tomorrow (Saturday, May 1, 2010) for DAWN MITCHELL, the ND at WMDT-TV in Salisbury, MD.  Dawn died Saturday, April 24, of a stroke at the age of 42.  She'd worked at this NBC affiliate for more than 20 years and had been the ND for at least nine years.  She's survived by her husband and two daughters.  Her station has this story on its website, while the newspaper obituary is here.  (If the newspaper ran a news story on her passing, I was unable to find it.)
Our sympathy to her family, co-workers, and friends.
**** ***** ****
NAMES in the NEWS:
Alan
A federal judge in Portland, OR,  ordered one-time news director JEFF ALAN released on his own recognizance at his arraignment last Friday (April 23. 2010) on charges of fraud and making false statements.  Alan, a former ND in Portland, Houston, Pittsburgh, St. Louis, and several smaller markets was arrested April 22.  The case is scheduled to go to trial in June.
JOHN WILSON, EP at Philadelphia's KYW-TV, has been promoted to Assistant News Director there.  KYW is a CBS o-and-o.
One-time ND BILL DOBILAS is now the Supervising Producer for the morning news for WAGA-TV, the FOX o-and-o in Atlanta.  He most recently worked for WHBQ-TV in Memphis.  Bill's also worked in Norfolk, Knoxville, and Chattanooga, where he was the ND for the FOX affiliate there.
BRIAN NEMITZ is the new Nightside EP at Miami's WTVJ-TV.  He'll oversee the 7:00 and 11:00 PM newscasts for this NBC o-and-o.  Brian has been an EP for WEAR-TV in Pensacola, and has also worked in Grand Rapids, MI, and Eau Claire, WI.
The new EP for Scripps' Kansas City NBC affiliate is LaQUNTA DIXON.  She most recently was the Assistant ND for WHAS-TV in Louisville.
BRIAN NEAL returns to North Carolina as he's been named EP for WGHP-TV in Greensboro/High Point.  That's the LocalTV owned FOX affiliate.  Brian has been working for KPIX-TV in San Francisco as a producer.  He's also worked at WXII-TV in Winston-Salem and his wife was graduated from Wake Forest University.
Our apologies to old friend DICK NELSON whose current assignment we botched in our report on his impending retirement last week.  The correct call letters for the news operation Dick oversees at Kansas University are KUJH.
Finally, an unusual request for any network morning show producers among our readership.  If you would be receptive to a story pitch of a profile of an amazing individual who's a leader among animal conservation, please send me an email at: rick@rickgevers.com
**** ***** ****
Here's our list of all the stations currently looking for an ND, as of Friday, April 30, 2010.
If you know of any changes, additions, corrections, or deletions, please let me know via email:  rick@rickgevers.com
News 12 Bronx/Brooklyn 930 Soundview Ave. Bronx NY 10473
KVEA-TV, 3000 W. Alameda Ave.             Los Angeles, CA 91523 ***
KIAH-TV, 7700 Westpark Dr.             Houston, TX 77063
WXYZ-TV   20777 W. 10 Mile Road           Southfield MI 48037
KUVS-TV   1710 Arden Way                         Sacramento CA 95815 ***
KDKA-TV,  One Gateway Center,               Pittsburgh, PA 15222
WZTV-TV   631 Mainstream Drive             Nashville TN 37228
WAVY-TV, 300 Wavy St.                              Portsmouth VA 23705
WFMY-TV 1615 Phillips Avenue                Greensboro NC 27405
WTEN-TV   341 Northern Blvd.                   Albany, NY 12204
WOWK-TV 555 Fifth Ave.                            Huntington WV 25701
KGMB/KHNL-TV 420 Waiakamilo Rd. # 205  Honolulu HI 96817
WNWO-TV   300 S. Byrne Rd.                    Toledo OH 43615
WJHL-TV 338 E. Main St.                           Johnson City TN 37601
WMGT-TV   PO Box 4328                           Macon GA 31208
KTVE/KARD-TV 200 Pavilion Rd.           West Monroe LA 71292
KJCT-TV 8 Foresight Dr. Grand Junction, CO 81505
KGNS-TV   120 W. Delmar Blvd.                Laredo TX 78045
*** (Spanish language)