Greetings:
A busy week and a full newsletter to share with you.
There are FIVE new news directors in our report, and TWO new openings. Both of those new openings are created as the incumbents move to bigger and better opportunities.
That leaves our list of open ND jobs at just 18.
We have Paid Help Wanted ads for TWO medium-market EP jobs.
And there's lots more. It's awards season and we'll tell you about the FIRST station ever to win TWO Peabody Awards in the same year. And you can learn about the winners of the Edward R. Murrow Regional Awards.
Our Situations Wanted feature returns with a veteran newsman looking for his next opportunity. We have news about a GM leaving her station. And in Names in the News, a number of moves by news managers, and two items about former RTDNA chairs, one who sadly has entered hospice.
All the details are below.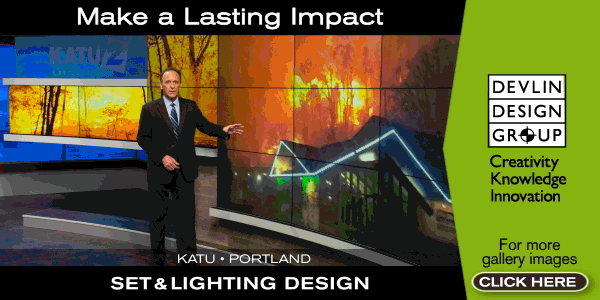 New News Director Openings:
WDTN-TV, Dayton, OH…DENISE ECK leaves this Nexstar owned NBC affiliate to become ND for Meredith's WSMV-TV in Nashville. More on her move below.
WBND-TV, South Bend, IN…congratulations to AARON RAMEY who's been promoted to General Manager for this Weigel Broadcasting owned ABC affiliate. Aaron's been the news director here for more than six years, and has been a news director in both San Antonio Louisville and Knoxville. He's also worked in Pittsburgh, Orlando, and Dayton.
Newly Named News Directors:
KSTS-TV, San Jose/San Francisco, CA…ROSSYRIS SILVA is being promoted within the Telemundo group to become news director for the company's owned station in San Jose/San Francisco. She's currently the Assistant News Director for KVEA-TV in Los Angeles. More from Media Moves in this story. Rossyris replaces FREDDY OLDENBURG who left to become VP/News for KXTX-TV in Dallas.
WSMV-TV, Nashville, TN…we told you above that DENISE ECK will be the next news director for this Meredith owned NBC affiliate. She's currently ND for Nexstar's WDTN-TV in Dayton, OH…a job she's held for the last 4+ years. She's also been an ND in Topeka, and has worked in Cincinnati, Roanoke, Wichita, Joplin, and Columbia, MO. Denise replaces JIM GILCHRIEST who left in January after just over a year and a half as ND.
WILX-TV, Lansing, MI…BARB ROETHLER is the new ND for this Gray Television owned NBC affiliate. She's spent most of her career in Detroit working for three stations. She's also been an ND in Lansing and Flint, and worked in Asheville, NC, Cape Girardeau, MO and Marquette, MI. She replaces longtime WILX News Director KEVIN RAGAN who suffered a stroke last November. Kevin was ND here for more than 19 years.
KCBD-TV, Lubbock, TX…DAVID WILLIAMS returns to a Raycom owned station as news director for this NBC affiliate. GM DAN JACKSON sent this email to the staff. He's spent the last ten years as the Assistant ND for WHNT-TV in Huntsville but earlier was the ND at KPLC-TV, Raycom's NBC station in Lake Charles, LA. He also worked for WSFA-TV in Montgomery. At KCBD David replaces ERIK BREON who was promoted to ND for sister station KOLD-TV in Tucson.
WVNS-TV, Beckley, WV…this Nexstar owned CBS affiliate has promoted VALERIE SULLIVAN to become its next ND. She's been the EP here for 14 years and earlier worked for another station in the market. Valerie replaces LON TEGELS who left the station in February after just over a year as ND. (See more about Lon in our Situations Wanted section below).
Paid Help Wanted Ads:

Morning Executive Producer, KWCH-TV, Wichita, KS:
Are you a medium to large market "now" producer, with a hungry rundown, full of urgent and impactful news, ready to take the next step into management?
Are you a small market EP that dreams big, and wishes you had the tools and the team to really showcase strong enterprise and great storytelling every day?
Do you excel at winning breaking news and weather coverage EVERY SINGLE DAY?
If so, KWCH-TV in Wichita has the perfect opportunity for you. We are searching for a morning Executive Producer to lead a team that produces a 4.5 hour morning newscast that stands out as best in the market.
You should live and breathe digital and thrive at integrating it into your shows. You should be inspired to be a strong leader and creative teacher that helps to create and instill a positive learning and working culture in the mornings.
6+ years of news producing experience required. Prior experience as a news manager or Executive Producer is beneficial.
KWCH-TV is a great place to work. We offer a fantastic salary and benefits package in a community where the cost of living is relatively low.
Join the #1-rated news station in Kansas and be a part of the Gray Television family!
Click here to apply, and send your resume and reel to bgregory@kwch.com

Executive Producer, WBRZ-TV, Baton Rouge, LA:
WBRZ has an immediate opening for an aggressive producer ready to make the next big jump.
This position manages nightly breaking news on broadcast TV, multiple digital live streams and WBRZ.com. Works with late news team to build contemporary newscasts that own the day's biggest and late-breaking stories. Experience producing TV news required. Knowledge of Louisiana's I-10/12 corridor is helpful. Very competitive salary.
Email resume, cover letter and recent show links to Trey Schmaltz, Assistant Director of News, at trey@wbrz.com, and Mary Ginn, Director of HR, at mary@wbrz.com or mail to WBRZ-TV, P. O. Box 2906, Baton Rouge, LA 70821.
Pre-employment drug screening required. EOE.
Other News Management Openings:
ASSISTANT NEWS DIRECTOR:
KMOV-TV, St. Louis, MO (listed 3/12/17)
WRTV, Indianapolis, IN (listed 4/2/17)
KJRH-TV, Tulsa, OK (relisted 4/9/17)
KEZI-TV, Eugene, OR (relisted this week)
KSNT-TV, Topeka, KS (listed 3/26/17)
KTUU-TV, Anchorage, AK (relisted 4/23/17)
EXECUTIVE PRODUCER:
KRIV-TV, Houston, TX (Senior AM Producer, listed 4/16/17)
WFLA-TV, Tampa, FL (PM EP, listing revised 4/16/17)
WEWS-TV, Cleveland, OH (listed 4/2/17)
KMOV-TV, St. Louis, MO (AM EP, listing revised 4/2/17)
WBNS-TV, Columbus, OH (listing revised 3/26/17)
WPTV, West Palm Beach, FL (AM EP, relisted 4/9/17)
KLAS-TV, Las Vegas, NV (AM EP, relisted 3/19/17)
WBRC-TV, Birmingham, AL (listed 3/26/17)
WJXT-TV, Jacksonville, FL (Digital EP, listing modified 4/16/17)
KWCH-TV, Wichita, KS (AM EP, new listing this week, see ad above!)
WBRZ-TV, Baton Rouge, LA (PM EP, listed 4/23/17, see ad above!)
WCSC-TV, Charleston, SC (listed 3/12/17)
WPTA-TV, Ft. Wayne, IN (listed 3/12/17)
WTXL-TV, Tallahassee, FL (relisted 4/23/17)
ASSISTANT CONTENT DIRECTOR:
WTVD-TV, Raleigh/Durham, NC (listed 3/26/17)
Situations Wanted:
We still offer this free ad for anyone looking for work. Just email me your copy (150 words maximum) a link (if you have one) and a photo (if you want). Happy to run it as a service for those out of work.
This week, meet LON TEGELS:
Is your television operation looking for a news director, assistant news director or managing editor? Is content your focus? Do you need help with recruitment, or just giving your staff guidance? Award winning news executive with 25 years managerial expertise is looking to play on your team. Specializes in underperforming newsrooms and helping them to transition into successful operations. I excel in producing large special projects, handling logistics; develop strategic plans, and leading staff. Experience includes small and medium markets. Top 20 management and supervisory experience in San Diego and Hartford.
Acquired and programmed all four network affiliates under one roof. Continue to be a trailblazer and pioneer of newsroom operations. I have launched a successful newsroom duopoly from scratch. I'm always looking to break standard paradigms. If you want to learn more, check out www.linkedin.com/in/tegels
Send an e-mail to lontegels@gmail.com and I will forward more materials.
Names in the News:
DAVID REECE returns to Los Angeles as the new Assistant News Director for KTTV-TV, the FOX o-and-o there. He most recently was ND for KMIR-TV in Palm Springs, a job he left earlier this year. The new job reunites him with KRIS KNUTSEN, the news director at KTTV. They worked together at KNBC-TV in Los Angeles. David's also worked for three other LA stations and in Eugene, OR.
MICHAEL BRANNEN has joined KWGN-TV in Denver as an executive producer. He's worked in Albuquerque, Minneapolis, Seattle and Columbia, MO.
KMOV-TV, the Meredith owned CBS affiliate in St. Louis, has promoted JAMIE HARTZKE to Assistant News Director. Here's the memo from news director SCOTT DIENER to the staff. Jamie's been an executive producer there for almost six years, and has also worked as an EP for WTNH-TV in New Haven/Hartford, CT, as well as for the Fox News Channel and in Columbia, MO.
CHUCK CARTER joins WTNH-TV (New Haven/Hartford, CT) as executive producer. That's the Nexstar owned ABC affiliate. It's his FOURTH time working in the market, having earlier worked at WTNH and twice for WTIC-TV there. He's a former ND in Philadelphia and has worked in a number of markets around the country, as you'll see in his Linkedin page.
ELIZABETH JIMENEZ moves west to become the new morning EP for KGUN-TV in Tucson, AZ. She's used to the early hours…she's currently holding the same job for KBMT-TV in Beaumont, TX.
It appears to be awards week.
Congratulations to WTHR-TV in Indianapolis for becoming the first station ever to win TWO Peabody Awards in the same year. Also honored were KNTV in San Jose/San Francisco, CNN, and the CBS Evening News. Details (and information about other winners) are in this Peabody Awards news release.
RTDNA awarded 751 Regional Edward R. Murrow awards this week. Details here, and the full list of winners is here.
Speaking of RTDNA, we have news about TWO former chairs of the organization. One items is good, and the other is awful.
JEFF MARKS writes to say he's finishing his work with Gray Television but certainly not retiring.
I am finishing up my contract with Gray at the end of this month. They've been great, allowing me to travel the country coaching and training at many of their stations. (I made 23 station visits between April and December.)
It's not exactly retirement, because I am already involved with several projects: writing, strategic planning and coaching. Anyway, just because I am now eligible for Medicare, it's not like I'm putting myself out to pasture.
My coaching strengths are in writing, producing, teases, on-air performance, leadership and, well, coaching. Our number one job as managers is to coach, and in a lot of media organizations, that falls to the bottom of the list after budgeting, answering the boss, refereeing and a litany of urgencies and excuses that get in the way of achieving greatness.
If you need a hired gun with those skills, Jeff's email is: jeffamarks@comcast.net
Sadly, the other items is about old friend GARY HANSON, a longtime news director in Youngstown and later a longtime faculty member at Kent State University. Gary and his wife LuETT both retired in June and have been traveling. But Gary's been battling cancer for more than seven years and it appears that battle may be nearing its end. He has entered hospice, and is resting at home where he would enjoy your note of well wishes:
Gary Hanson
3225 Pine Hollow Dr.
Ravenna OH 44266
Best wishes, my friend.
General Manager News and Notes:
CHARITY FREEMAN has left WNWO-TV, the Sinclair owned NBC affiliate in Toledo. She told the staff that she needs to return to Ft. Wayne for family reasons.
Our Full List of Open ND Jobs:
Here is my list of stations with open ND jobs, as of Sunday, April 30, 2017.
If you know of any additions/deletions/updates, please email me at: rick@rickgevers.com
WUSA-TV 4100 Wisconsin Ave NW Washington DC 20016
WDAF-TV 3030 Summit St. Kansas City MO 64108
WDJT-TV 809 South 60th Street, Milwaukee, WI 53214
KVUE-TV 3201 Steck Avenue, Austin, TX 78757
WJAR-TV 23 Kenney Dr, Cranston, RI 02920
WNYT-TV 715 N Pearl St, Albany, NY 12204
WDTN-TV 4595 S. Dixie Drive Moraine, Ohio 45439
KGUN-TV 7280 E Rosewood St, Tucson, AZ 85710
WBND-TV 53550 Generations Drive, South Bend, IN 46635
WICS-TV 2680 East Cook St. Springfield, IL 62703
WCBD-TV 210 W Coleman Blvd, Mt Pleasant, SC 29464
WCTI-TV 225 Glenburnie Drive New Bern, NC 28560
KWQC-TV 805 Brady St, Davenport, IA 52803
KVAL/KMTR-TV 4575 Blanton Rd, Eugene, OR 97405
WSAW-TV, 1114 Grand Ave, Wausau, WI 54403
KBJR-TV 246 South Lake Ave. Duluth MN 55802
KTVA-TV 1001 Northway Drive St. 202. Anchorage, AK
KRTV P.O. Box 2989, Great Falls, Montana, 59403