Tuesday, April 9, 2013 UPDATE:
Today's surprise comes from New York, where MARK EFFRON has been named VP/News Director for Tribune's flagship WPIX-TV in New York.
Mark's career has included stops at MSNBC and several assignments for Post-Newsweek. He most recently has been working on a public radio partnership.
The official news release is here. And learn more about Mark's background by clicking here.
He replaces BILL CAREY who left the station in October after three years as ND.
BTW, this report comes to you from the NAB conference in Las Vegas. Please join a very informal get-together of news folks at the Parasol Down bar at the Wynn Casino this evening, beginning at 9:00.
regards,
Rick Gevers
**** ***** ****
Greetings:
The NAB convention starts this weekend in Las Vegas, and the becoming-a-tradition-gathering of news types will once again be held at the Parasol Down bar in the Wynn Hotel & Casino on Tuesday night, beginning around 9:00. Join RTDNA Chairman VINCE DUFFY and Executive Director MIKE CAVENDER and others. Cash Bar. I'll be there and look forward to seeing you.
This week, ONE new opening, and TWO new news directors top our report. Those moves bring our list of open ND jobs to just 19.
We have ads for TWO of those open ND jobs, and ads for THREE news management opportunities in a variety of market sizes.
Also, check out ads for several companies that will be exhibiting at NAB.
In Names in the News, we have a list of NPPA winners, another former ND becomes a General Manager, and a number of news managers on the move.
All that, and more, after this week's changes.
New News Director Opening:
WXIN-TV, Indianapolis, IN…we told you earlier this week that LEE ROSENTHAL was headed west to KTVU-TV in San Francisco/Oakland as ND. More on that below. Lee's been ND here for just over four years. WXIN is a Tribune-owned FOX affiliate.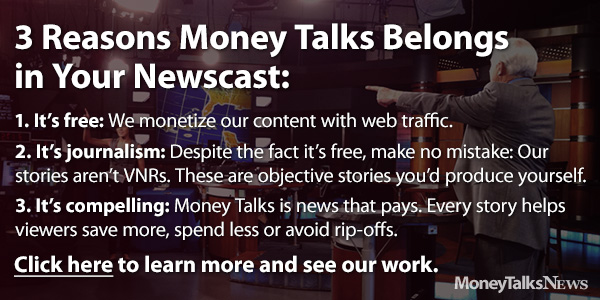 Newly Named News Directors:
KTVU-TV, San Francisco/Oakland, CA…as reported above, LEE ROSENTHAL has been named ND for the Cox Media owned FOX Affiliate. Lee's been the ND for WXIN-TV in Indianapolis for the past four years, and previously was an EP for WBNS-TV in Columbus. He's also worked in Tampa, Knoxville, and Binghamton, NY. He replaces ED CHAPUIS who left the station in January after ten years as ND.
WTHR-TV, Indianapolis, IN…in another move we reported on Monday, KATHY HOSTETTER returns to this Dispatch owned NBC affiliate as ND. She'd been a producer and EP there earlier in her career. We told you last week that Kathy was leaving WAVE-TV in Louisville for a new opportunity. She's also been an ND in Norfolk and Ft. Wayne and has worked in San Jose/San Francisco and Grand Rapids, MO. Kathy replaces KEITH CONNORS who left the station in January after two years as ND to pursue other opportunities.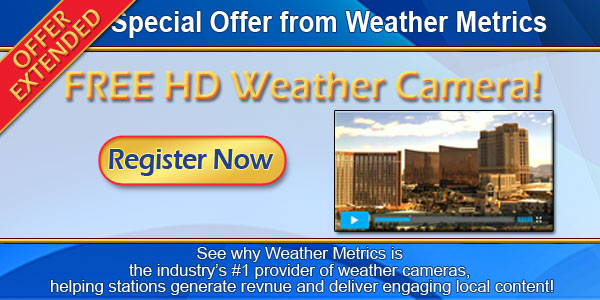 Help Wanted Ads:

VP/News Director, KRIV/KTXH-TV, Houston, TX:
KRIV/KTXH currently has an opening for a VP, News Director.
Individual must possess the ability to motivate, lead and manage a major market news operation to its maximum potential. Must possess solid experience in strategic planning, strong organization and problem solving skills, strong oral and written communication skills and must bring successful management experience in leading a large newsroom. Individual will be expected to develop the vision and strategies for newscasts to achieve ratings growth.
Degree in Journalism or related field required. Five [5] or more years Previous News Director experience in a mid to major market preferred. Must be a highly motivated, creative and organizationally sound news leader with proven team building skills and a winning attitude. Must possess strong editorial judgment . Ability to challenge employees to grow and develop news gathering and reporting skills to consistently deliver informative, compelling and accurate newscasts. Must be knowledgeable in developing web and social media initiatives.
Qualified candidates send resume, salary requirements, and non-returnable tape (if applicable) via email to: krivjobs@foxtv.com
or via mail to:
News Director Search
KRIV/KTXH
4261 Southwest Freeway
Houston TX 77027
No phone calls please. EOE M/F/D/V
Director of News Content Implementation, WPMT-TV, Harrisburg, PA:
The Director of News Content Implementation will work directly with our entire newsroom, finding creative, memorable and innovative ways to present the news on every platform.
This is the equivalent of an Assistant News Director position and it requires prior news management experience.
We are looking for someone who is a passionate about TV News and can coach people to deliver compelling content.
College degree required. Solid Broadcast writing & production skills are essential as are strong news judgment and hands on management skills. Candidate should have at least five years experience, and demonstrate a progressive increasing role of management responsibility in a TV News operation. Please, no phone calls.
Please forward resume and cover letter to dsilverstein@tribune.com
Mailing Address:
David Silverstein
News Director
WPMT FOX43
2005 S. Queen St.
York PA 17403
717-814-5605 (fax)

Evening Executive Producer, WINK-TV, Ft. Myers, FL:
Wanna live and work in Dunk City, USA? You know our brand of basketball is exciting and so is our brand of news! If you're the best producer in your shop, you're looking for a medium-market management opportunity and you want to enjoy an excellent quality of life, come visit WINK-TV, the CBS affiliate in Fort Myers, Florida.
We're looking for a dynamic leader to be our night-side executive producer. We do 52.5 hours of news a week and lead the ratings (Feb. 2013, Rentrak) in every news time period.
People like working and living here. Large market stations like to hire from here. We have a proven track record of growing careers and setting high standards for quality television news. That's a combination for a great career move! But wait, there's more! It's Southwest Florida! No snow shovels or heavy winter coats required! We enjoy the best winter weather in the country!
Don't delay- email the news director today at russ.kilgore@winktv.com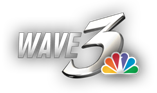 News Director, WAVE-TV, Louisville, KY:
WAVE-TV, Raycom-owned top 50 NBC affiliate in Louisville, KY, seeks news director who is a passionate, creative leader and effective communicator and coach who will empower team members to define and then deliver to the audience of the future compelling content on four screens.
Send your vision on making our viewers the most well served in the country to GM Ken Selvaggi at kselvaggi@wave3.com.
WAVE 3 signed on as Kentucky's first television station 65 years ago and currently produces 40 hours of news weekly and streams all newscasts live on mobile. Louisville is a growing community with a vibrant media market and arts and entertainment scene. It is home to UPS, GE, Ford, Humana and Churchill Downs, the site of the Kentucky Derby.  Learn more about Louisville here.
Evening Executive Producer, KCRA-TV, Sacramento, CA:
KCRA 3, the #1 news leader in Sacramento, has an immediate opening for a Night Side Executive Producer. We are looking for an exceptionally strong leader to guide our Night Team. We want a bold decision maker who knows how to win in a very competitive news market.
Our ideal candidate:
Leads aggressive enterprise news coverage and breaking news on air and on line
Knows the importance of delivering highly promotable stories with strong viewer benefit
Coaches excellent writing and copy editing
Builds strong collaboration among producers, reporters, anchors and directors
Posesses the creative, critical eye of a "Show Doctor" who can deliver visually compelling production elements
Our Executive Producer will oversee newscasts for both KCRA 3 News at 11p and KCRA 3 News at 10p on My58.
Absolutely no beginners! We are looking for someone with at least 5 years of experience as a producer and/or as an Executive Producer. Must be able to work flexible hours if needed. Hearst Television is an outstanding company and at KCRA, you'll be working at a station located in a great place to live in Northern California.
If you want to work and thrive at one of the best stations in the country, please send your cover letter and resume to:
Lori Waldon
KCRA 3 News Director
lwaldon@hearst.com (preferred)
Or by mail:
Lori Waldon
News Director
KCRA 3 News
3 Television Circle
Sacramento CA 95814
No Phone Calls!
Other News Management Openings:
ASSISTANT NEWS DIRECTOR:
WISH-TV, Indianapolis, IN (relisted 3/16/13)
WRTV, Indianapolis, IN (listed 2/15/13)
WVIT-TV, Hartford/New Haven, CT (new listing this week)
WPMT-TV, Harrisburg, PA (new listing this week, see ad above) *
WNCT-TV, Greenville/New Bern, NC (relisted 2/2/13)
* (actual title Director of News Content Implementation)
EXECUTIVE NEWS PRODUCER:
The Weather Channel, Atlanta, GA (Morning EP, listed 3/16/13)
KNBC-TV, Los Angeles, CA (PM EP, relisted 2/23/13)
KDFW-TV, Dallas, TX (Morning EP, relisted 2/2/13)
KING-TV, Seattle, WA (Two openings, AM & PM/EP, listing updated 2/2/13)
KNXV-TV, Phoenix, AZ (Special Projects EP, relisted 2/15/13)
WFTS-TV, Tampa, FL (Dayside EP, relisted 3/8/13)
KCRA-TV, Sacramento, CA (PM EP, listed 3/29/13, see ad above!)
WXIN-TV, Indianapolis, IN (PM EP, relisted 3/8/13)
KUSI-TV, San Diego, CA (relisted 2/2/13)
WCMH-TV, Columbus, OH (listed 3/22/13)
WVEC-TV, Norfolk, VA (listed 2/15/13)
WFMY-TV, Greensboro, NC (listed 2/2/13)
KOAT-TV, Albuquerque, NM (2 jobs, AM & PM, listed 3/22/13)
WHBQ-TV, Memphis, TN (listed 3/29/13)
WTEV/WAWS-TV, Jacksonville, FL (AM EP, listed 3/2/13)
WTLV/WJXX-TV, Jacksonville, FL (PM EP, listing revised 2/2/13)
KFSN-TV, Fresno, CA (PM EP, listing modified 3/16/13)
WINK-TV, Ft. Myers, FL (PM EP, relisted this week, see ad above!)
WIS-TV, Columbia, SC (AM EP, listed 2/2/13)
WCYB-TV, Bristol, TN (relisted 2/2/13)
KOLO-TV, Reno, NV (Morning EP, relisted 2/15/13)
MANAGING EDITOR:
KNBC-TV, Los Angeles, CA (relisted 2/23/13)
KCRA-TV, Sacramento, CA (relisted 2/23/13)
Situations Wanted:
We offer a free situations wanted ad to news managers who are out of work and looking for a new opportunity. If you'd like to state your case to a well targeted audience, email me an item (max. 150 words). You may include a link to a website, an email address, and a photo. You must include your name. I'll run it for one week. I don't represent or endorse those listed, but merely trying to help.
There were no takers this week.
Names in the News:
Congratulations to KING-TV in Seattle, WAVY-TV in Norfolk, and KCCI-TV in Des Moines, who've been honored by NPPA as Stations of the Year in their respective market sizes. You can learn more about all the winners by simply clicking here.
There's yet another former ND turned General Manager as JEFF BROGAN takes over WCPO-TV in Cincinnati. Jeff's a Cincinnati native who began his career at the Fox affiliate in the Queen City before joining WCPO as a producer in 2000.  He eventually rose to Assistant ND there before moving to sister-station WPTV in West Palm Beach as ND in 2010.  Last year he returned to Cincinnati for a corporate role as one of the company's Directors of News Strategies.
Some other quick GM notes. Former KOMO-TV GM JIM CLAYTON will serve as the interim GM for FOX's WGHP-TV in Greensboro, NC. ROGER HESS will be Nexstar's first GM for its newly acquired WFFF/WVNY in Burlington, VT.
KELLY WOODARD returns to a CBS o-and-o as she joins WCBS-TV in New York as an EP. Earlier in her career she worked for KTVT-TV in Dallas. Most recently, she was the Assistant ND for an NBC o-and-o, WVIT-TV in Hartford/New Haven.
DUSTIN WADSWORTH is the new Assistant ND for WKYC-TV in Cleveland. He worked for 12 years for WMAR-TV in Baltimore, where his most recent assignment was as Director of New Media. He's also worked in Rochester, NY, and Binghamton, NY.
Veteran investigative reporter JIM PARSONS for Hearst's WTAE-TV in Pittsburgh has been named Assistant News Director there. He's worked for the station for 15 years, and previously worked in Indianapolis, Buffalo, and Rochester, NY.
WCNC-TV in Charlotte has added LEESA DILLON as its new Assistant News Director. Leesa most recently was the Assistant ND for KTVX-TV in Salt Lake City, and has been an ND in Cleveland and for News 12 Bronx/Brooklyn. She's also worked in Los Angeles, Washington, San Diego, and Las Vegas.
Congratulations to MELISSA VARNER who's been promoted to Assistant ND for WCSC-TV in Charleston, SC. She's been at the station for more than ten years as a producer and Evening Executive Producer. Melissa earlier had been a producer for another Raycom station, WIS-TV in Columbia, SC.
JEFF BOWERS has joined WHAG-TV in Hagerstown, MD, as EP and Anchor. Jeff's spent the last four years at WTOV-TV in Steubenville, OH, and previously worked for WDTV in Bridgeport, WV.
After 18 years working for FX Design Group in a variety of roles, KATHY MOSHER-BOULE has joined LIN Media as Manager of On-Air Image and Design. She'll work with the company's TV stations to make sure the sets, lighting, graphics, etc., will meet brand-building and integrated marketing strategies.
One-time ND and longtime RTDNA Treasurer LOREN TOBIA has been promoted to Executive Director of Sales, Display Systems, and Services for AccuWeather. He first joined the company in 2005 after more than 25 years as an ND in a variety of markets.
Our Full List of ND Openings:
Here is my list of stations with open ND jobs, as of Saturday, April 6, 2013.
If you know of any additions/deletions/updates, please email me at: rick@rickgevers.com
WPIX-TV 220 E. 42nd Street New York NY 10017
KWHY-TV 1201 West 5th St., # T-900 Los Angeles CA 90017 *
KRIV-TV 4261 Southwest Freeway Houston TX 77027 (see ad above!)
KOVR-TV 2713 Kovr Drive Sacramento CA 95605
WXIN-TV 6910 Network Place Indianapolis IN 46278
WCPO-TV 1720 Gilbert Ave. Cincinnati OH 45202
KFOR-TV/KAUT-TV 444 E. Britton Rd. Oklahoma City OK 73114
WHP/WLYH-TV 3300 North 6th St. Harrisburg PA 17110
WAVE-TV 725 S. Floyd St. Louisville KY 40203 (see ad above!)
KSNW-TV 833 N. Main Wichita, KS 67203
WEYI-TV 2225 W. Willard Road Clio MI 48420
KGUN-TV 7280 E. Rosewood St. Tucson, AZ 85710
KRDO-TV 399 S. 8th St. Colorado Springs CO 80905
KINT-TV 5426 North Mesa El Paso TX 79912 *
WJTV 1820 TV Road Jackson MS 39204
KRIS/KZTV 301 Artesian St. Corpus Christi, TX 78401
KCAU-TV 7280 E. Rosewood St. Sioux City IA 51101
KMIR-TV 72920 Parkview Dr. Palm Desert CA 92260
WVVA-TV 3052 Big Laurel Highway Bluefield, WV 24701
* Spanish language station