Greetings:
For the second consecutive week, we have  TWO  new news director openings,  THREE  newly named NDs, and a lot of items in our Names in the News section. Both of the new ND openings are created because the incumbents are taking news management positions in larger markets.
Those changes lower our count of open ND positions to 29.
TWO of those open ND jobs are featured in paid help wanted ads below, along with an ad for a morning EP position in Indianapolis.
We also welcome a new advertiser this week, DSI RF, which is introducing NewsShark, live ENG Video via 3G, 4G or Wi-Fi. They also provide other services…be sure to check out their ad below and their booth at NAB. Beat the Traffic also returns as an advertiser…they'll also be at NAB, and CGS Automation and Devlin Design Group are advertising this week as well. We appreciate their support.
In Names in the News, some very prestigious awards were announced this week, a long ago San Diego ND returns to a newsroom…at least for a while, and we have several other items about news managers on the move.
All that and more after this week's changes: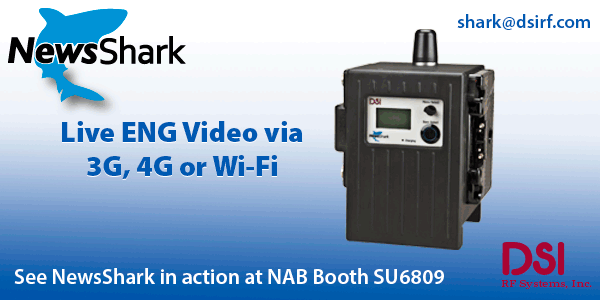 New News Director Openings:
WCBI-TV, Columbus, MS…RUSS GELLER is leaving to become an EP for WHBQ-TV in Memphis. It's a return to Memphis (and WHBQ) for Russ who produced there from 1983-90. He's also worked in Macon, GA, and for two stations in Chattanooga. Russ also worked in Louisville as a consultant and talent coach. Russ spent more than five years as ND for this CBS affiliate which is owned by Morris Multimedia.
KAAL-TV, Austin, MN…MIKE SCHRAM is also leaving to take a management job in a larger market. Mike's joining WISH-TV in Indianapolis as the morning executive producer. He's been the ND for this Hubbard Broadcasting owned ABC affiliate for almost five years. He previously worked for WLNS-TV in Lansing and WJRT-TV in Flint.
Newly Named News Directors:
KITV, Honolulu, HI…CHUCK PARKER has been promoted to ND for this Hearst-owned ABC affiliate. He's been the interim ND since GENIE GARNER left the station in February after 3+ years as ND. Chuck joined the station in 2010 as Managing Editor. He's a former ND at KHNL-TV in Honolulu, worked at two other Honolulu stations, and also was the deputy city editor for the Honolulu Star-Bulletin.
KTAB/KRBC-TV, Abilene, TX…according to his LinkedIn page, KEVIN OSGOOD is now the ND for this Nextstar owned NBC/CBS duopoly. Kevin's a former ND at WHNT-TV in Huntsville, and has also worked in Richmond and Tampa. He's been out of the newsroom since 2005 working for several different companies, mostly in the set design field. He replaces AUSTIN KELLERMAN who left the station in February to become ND for sister-Nexstar station KARK-TV in Little Rock.
WCAV/WVAW-TV, Charlottesville, VA…GRIFF BENNER has been promoted to news director for this Gray Television owned CBS/ABC duopoly. Griff's worked there since 2005 when he joined the staff as assistant news director. He's also worked in Pocatello, Idaho Falls, Columbia, SC, and Harrisburg, PA. At WCAV, he replaces JIM HANCHETT who left the station in January after three years as ND for a job as Director of Marketing and Communications at Indiana University's School of Public and Environmental Affairs.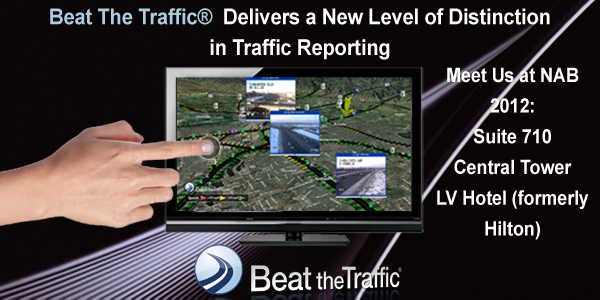 Help Wanted Ads:

News Director, KMTV, Omaha, NE:
KMTV, Journal's CBS affiliate in Omaha, seeks innovative, positive leader to manage its up-and-coming News operation.
Bolstered by Journal-Omaha's 5 top-rated radio stations and rapidly expanding digital initiatives, the successful candidate will have a unique set of distribution platforms to help re-energize KMTV's news product. In addition to a proven ability to improve performance, the candidate must have a thorough knowledge of the broadcast business, high journalistic standards, and excellent communication, motivational, and organizational skills.
As a key member of Journal-Omaha's senior management team, the News Director will work closely with TV and Radio's Marketing, Sales, and Production colleagues to engage Viewers, foster strong ties to the community, and to develop and implement multi-platform initiatives to enhance KMTV's News product.
This is not a position for a first-time News Director or the faint of heart — but if you are eager to join a terrific company and test your leadership talents in one of our nation's most livable cities, this is the right opportunity for you.
Please send cover letter, salary requirements, and resume to:
Christopher Sehring
Vice President and Market Manager
10714 Mockingbird Drive
Omaha NE 68127
or via email csehring@jrn.com
Journal Broadcast Group is an equal opportunity employer.

News Director, WVNS-TV, Bluefield/Beckley, WV:
WVNS-TV, the CBS and FOX affiliate in the Bluefield-Beckley West Virginia market is looking for a News Director. This is a great opportunity for that producer or executive producer looking to take that next step into management.
Our stations have a three year track record of ratings growth and we are looking for that person with the desire to keep that trend going. Our station is very unique as we are part of a state wide network of 8 network affiliates that reaches all of West Virginia. You will have access to numerous resources not available to your competition.
The candidate should have a minimum of 4 years experience as a producer/executive producer.
Send your resume in confidence to:
Chris Leister
General Manager
WVNS-TV
141 Old Cline Road
Ghent WV 25843
or via email to: cleister@wvnstv.com
**** ***** ****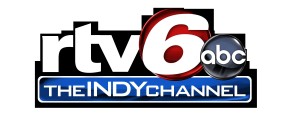 Morning Executive Producer, WRTV, Indianapolis, IN:
Are you ready to lead news coverage in the most interesting, exciting and relevant time of day? Then RTV-6 wants to talk to you.
We are seeking an executive producer of morning news who can help us grow. You'll be backed by the resources of the E.W. Scripps Co. and by the commitment of a strong local management team. Our tools include a helicopter, microwave and satellite trucks, new traffic system and more. You'll work in the city that just hosted Super Bowl 46 and has been described as "possibly the most competitive market east of the Mississippi."
We want to win on all three screens and we already have a leg up with www.theindychannel.com, the most popular broadcast news site in Indianapolis. You can help us win if you have strong producing and writing skills, excellent news judgment, competitive drive and true newsroom leadership. At least five years of TV newsroom experience, including at least one year as an executive producer, senior producer or producer in charge of a particular shift. Bachelor's or equivalent TV experience.
Send a DVD (or a link, via e-mail) to:
Kevin Finch
News Director
WRTV
1330 N. Meridian St.
Indianapolis, IN 46202
Via email to: Kevin.finch@wrtv.com
or apply on line by clicking here.
E/O/E M/F/V/D
All employment offers are contingent upon satisfactory completion of the application process, which includes a pre-employment drug test and background check.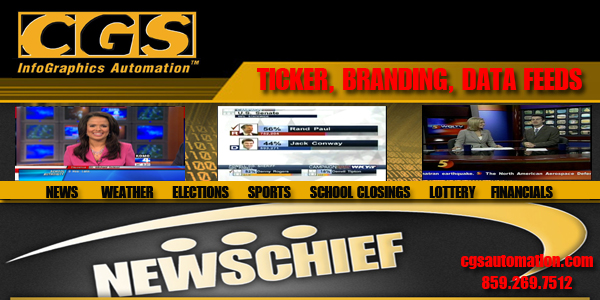 Other News Management Openings:
ASSISTANT NEWS DIRECTOR:
KRIV-TV, Houston, TX (listed 2/10/12)
WITI-TV, Milwaukee, WI (listed 2/17/12)
WMC-TV, Memphis, TN (relisted 3/3/12)
WREG-TV, Memphis, TN (relisted 2/10/12)
KARK-TV, Little Rock, AR (listed 3/24/12)
WDTN-TV, Dayton, OH (listed 1/27/12)
KTIV-TV, Sioux City, IA (listed 2/10/12)
EXECUTIVE NEWS PRODUCER:
KDFW-TV, Dallas, TX (Morning EP, listed 1/20/12)
KTVT-TV, Dallas/Ft. Worth. TX (dayside EP, listed 2/10/12)
The Weather Channel, Atlanta, GA (relisted 12/16/11)
KPRC-TV, Houston, TX (listing revised 1/20/12)
WTSP-TV, Tampa, FL (AM EP, listed 3/24/12)
KOIN-TV, Portland, OR (PM EP, new listing this week)
WTAE-TV, Pittsburgh, PA (Dayside EP, relisted 2/10/12)
WCNC-TV, Charlotte, NC (listed 3/24/12)
WRTV, Indianapolis, IN (AM EP, new listing this week, see ad above!)
WTHR-TV, Indianapolis, IN (Dayside EP, listed 1/27/12)
WLWT-TV, Cincinnati, OH (AM EP, new listing this week)
WPTV, West Palm Beach, FL (PM EP, listing modified 3/17/12)
WPMT-TV, Harrisburg, PA (AM EP, relisted 2/17/12)
WJXT-TV, Jacksonville, FL (PM EP, listed revised 3/10/12)
WINK-TV, Fort Myers, FL (Dayside EP, relisted 3/10/12)
WHIO-TV, Dayton, OH (listed 1/27/12)
KMTV, Omaha, NE (listed 2/10/12)
WCYB-TV, Bristol, TN (listed 2/17/12)
KHBS/KHOG-TV, Ft. Smith, AR (Digital Media Mgr., listed 2/17/12)
WLNS-TV, Lansing, MI (relisted 3/24/12)
MANAGING EDITOR:
KXTV, Sacramento, CA (relisted 3/24/12)
**** ***** *****
Names in the News:
Some of the most prestigious awards in our industry were announced this week.
KTRK-TV in Houston, the ABC o-and-o there, was honored with the IRE Medal, the highest honor from Investigative Reporters and Editors. KQED-TV in San Francisco won the other Medal awarded, a rare year in which broadcasters won the only medals. WVUE-TV in New Orleans, ABC News, and CNN also received awards. You can see the complete list of winners by clicking here. The awards will be presented at the group's annual conference in Boston this June. If you've not been, it's well worth your time and I encourage you to attend.
Congratulations to four commercial TV stations who won Peabody awards this week. Honors went to KING-TV (Belo/NBC) in Seattle, KPHO-TV (Meredith/CBS) in Phoenix, WEWS-TV (Scripps/ABC) in Cleveland, and KLAS-TV (Landmark/CBS) in Las Vegas. ABC News and CBS News were also honored, as were CNN and PBS. You can read the Peabody Awards news release here, and see the complete list of winners here.
Former News Director IRV KASS is back in a newsroom, at least temporarily. He's been named the interim ND for XETV in San Diego, where he's lived for 22 years. For some of that time, of course, Irv was ND for KNSD-TV. Since leaving KNSD, Irv's been working with a range of not for profits, over the last few years, helping out with strategic planning and leadership/board relations. Irv tells me he is not a candidate to be the next ND for XETV.
Two management moves at KTVX-TV in Salt Lake City. LEESA DILLON, a former ND in Cleveland and for News 12 the Bronx has been promoted to Assistant News Director here. She had been the Nightside EP. ROB TOMKINS has been promoted to fill her role as the Nightside EP.
WSPA/WYCW-TV (CBS/CW in Spartansburg/Greenville/Asheville) has promoted News Director DAN CATES to become Director of Digital Content. He'll oversee all news and non-paid programming content for WSPA and WYCW and all related digital content platforms. He'll also manage marketing for those areas. Dan's been ND here since 2009, spent the ten years before that as ND for sister-Media General station WKRG-TV in Mobile, and has also worked in Birmingham and Tuscaloosa.
**** ***** ****
Our Full List of News Director Openings:
Here is my list of stations with open ND jobs, as of Saturday, April 7, 2012.
If you know of any additions/deletions/updates, please email me at: rick@rickgevers.com
KNBC-TV        3000 W. Alameda Ave. Burbank CA 91523
KXTV               400 Broadway Sacramento CA 95818
XETV               8253 Ronson Rd. San Diego CA 92111
WPTV            1100 Banyan Blvd. W. Palm Beach FL 33401
KSNV-TV       1500 Foremaster Lane Las Vegas NV 89101
KOKH-TV   1228 E. Wilshires Oklahoma City OK 72111
KFSN-TV       1777 G Street Fresno CA 93706
WBIR-TV      1513 Hutchison AVe. Knoxville TN 37917
WTVQ-TV     6940 Man O'War Blvd. Lexington KY 40509
KSNW-TV      833 N. Main Wichita, KS 67203
KMTV  10714 Mockingbird Dr. Omaha NE 68127 (see ad above!)
WACH-TV     1400 Pickens St. Columbia SC 29201
KGAN-TV     600-2 Old Marion Rd NE Cedar Rapids IA 52402
KWQC-TV     805 Brady Street Davenport, IA 52803
WTAJ-TV   5000 Sixth Ave. Altoona PA 16602
WBTW-TV    101 McDonald Court Myrtle Beach SC 29588
KHGI-TV      13 S. Highway 44 Kearney NE 66848
WTXL-TV     1620 Commerce Blvd. Midway, FL 32343
WCBI-TV 201 5th St. South Columbus MS 39701
KVII-TV One Broadcast Center Amarillo TX 79101
KNOE-TV 1400 Oliver Rd. Monroe, LA 71211
KAAL-TV 1701 10th Place, NE Austin MN 55912
WVNS-TV  141 Old Cline Rd. Ghent WV 25843 (see ad above!)
WTVY-TV    PO Box 1089 Dothan AL 36302
KKCO-TV     2325 Interstate Ave. Grand Junction CO 81505
KGNS-TV     120 W. Delmar Blvd. Laredo TX 78045
KGWN-TV    2923 E. Lincolnway Cheyenne WY 82001
KSAX-TV      PO Box 189 Alexandria MN 56308
WYIN-TV     8625 Indiana Place Merrilville IN 46410
** Spanish language station