Friday, April 14, 2017 UPDATE:
Two items of note for you this afternoon.
We're always happy in this space to tell you about a news director getting promoted to General Manager, and that's what happened today at WDAF-TV in Kansas City.
That's where TRACY BROGDEN-MILLER was promoted to General Manager today. She's been the ND for this Tribune owned Fox affiliate since 2013. Tracy's entire career background (including a stint as ND for another Kansas City station) is outlined on her Linkedin page.
She replaces CHERYL McDONALD who is retiring.
And congratulations to AMBER EIKEL who was also promoted, in her case to news director for Fox's KTVU-TV in San Francisco-Oakland, CA. She's worked here for almost four years, first as Managing Editor and, for the last 2+ years, as the Assistant ND. She's also worked as an EP in Seattle and Las Vegas. Read more about her background here.
Amber replaces DANA McDANIEL (HAHN) who stepped down in February to deal with family matters.
Much more on both these stories and all this week's news in our full newsletter later this weekend.
regards,
Rick Gevers
**** ***** ****
Greetings:
THREE newly named news directors top this week's report, with just ONE new opening, created when a Milwaukee news director resigned to take an Assistant ND job in Chicago.
Our list of open ND openings shrinks to just 20 such positions…the lowest that count has been in a while.
ONE of those openings is featured in one of our TWO help wanted ads this week.
We have obituaries for two former news director, one who worked in THREE major markets, and the other who worked in ONE medium market for 35 years.
In Names in the News…we'll tell you about THREE stations who received prestigious Peabody Award nominations this week…and we'll tell you which one of the three received TWO nominations. We also have a story on a top ten market ND who's now teaching high school. And there's news on TWO new general managers.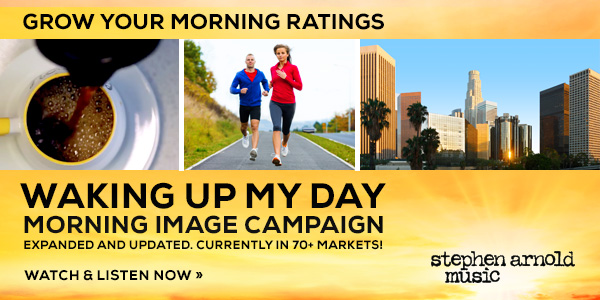 New News Director Opening:
WDJT-TV, Milwaukee, WI…TRACY DAVIS is leaving this Weigel Broadcasting owned CBS affiliate to become the Assistant News Director for Chicago's NBC o-and-o, WMAQ-TV. She was the ND here about two years, and spent two years as the Assistant ND before her promotion. Tracy also spent two years as ND for WFFF/WVNY-TV in Burlington, VT, and worked there for four years as a News Manager before being promoted. She's also worked in Lafayette, IN. You can learn more about this opportunity in the paid help wanted ad below.
One correction from last week. I used the wrong call letters in describing an opening in Tucson. It is at KGUN-TV, the Scripps owned ABC affiliate there. Apologies.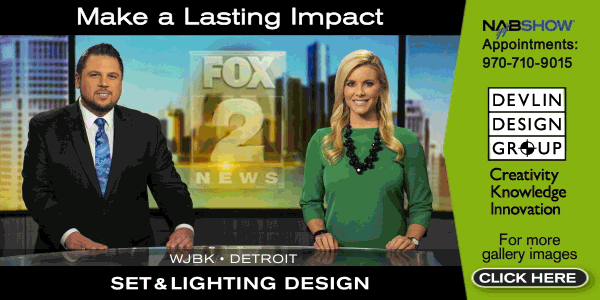 Newly Named News Directors:
KDEN-TV, Denver, CO…ALFREDO SANCHEZ will be the next news director for this Telemundo station. He's been an Assistant ND for sister Telemundo station KXTX-TV in Dallas. He replaces PEDRO CALDERON who moved to San Diego to launch news on a Telemundo channel there. More from Media Moves.
KJRH-TV, Tulsa, OK…WARREN STEWART is the new news director for this Scripps/NBC affiliate. He'd been the acting ND there since MICHAEL McCARDELL left in March after about 18 months on the job. Warren previously worked at Scripps' WEWS-TV in Cleveland as an executive producer, as an assistant news director in New Orleans, and as a producer in Orlando.
WTOK-TV, Meridian, MS…PAT PETERSON joins this Gray Television owned ABC affiliate as only its second news director in 32 years. That's because he's replacing JOHN JOHNSON who retired late last year after that long in that role. Pat comes from WKRG-TV in Mobile there he worked for 16 years. WTOK aired this story about its new boss.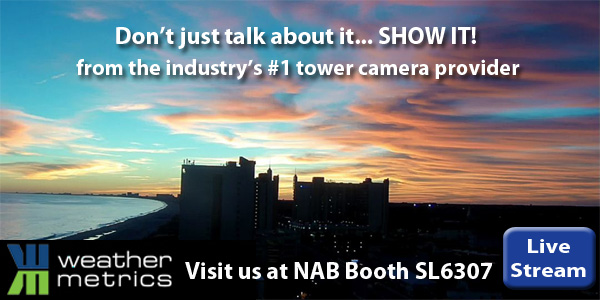 Paid Help Wanted Ads: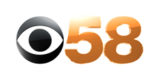 News Director, WDJT-TV, Milwaukee, WI:
CBS-58 seeks a News Director to lead our newsroom as we innovate and grow. We have a commitment to storytelling and digging deeper on local content at a time when viewers depend on our content on-air and online more than ever. We seek a dynamic team leader who is comfortable in a fast-paced environment, who brings excellent judgment and assures high ethical standards and practices, and who has demonstrated success in driving coverage of breaking news and severe weather. Must be a driven individual able to plan strategically, manage and nurture people, handle hiring, contracts and budgets. Our managers work as a team in a collaborative environment. You should be passionate about social media and skilled in using it to complement our broadcast and digital offerings. Candidate needs 7-10 years of professional journalism experience with at least 5 years in a progressive management capacity.
Weigel Broadcasting Co. maintains an Equal Employment Opportunity Policy for all applicants and employees. We give fair consideration to all qualified persons and afford all our employees opportunities for advancement according to their individual abilities, regardless of race, color, religion, national origin, age or sex, or other protected categories. No opportunities for promotion, transfer or any other benefit of employment will be diminished through discriminatory practices. Employees or prospective employees have the right to notify an appropriate local, state or Federal agency if they believe they have been discriminated against.
Interested? Please click here to submit a Cover Letter, Resume and Portfolio.

Executive Producer, WBNS-TV, Columbus, OH:
WBNS-TV, Central Ohio's News Leader, seeks a dynamic Executive Producer with a proven track record. The successful candidate will be responsible for the production, execution and overall presentation of our daily newscasts, while providing leadership in the newsroom, managing producers and associate producers, ensuring writing meets station standards, coordinating with other departments for daily multiplatform news production and assisting in development of news department strategy.
10TV strives to succeed and is looking for someone with passion and enthusiasm to join our strong team! We have all of the tools you need to succeed in our new state of the art newsroom! This position requires at least six years' experience in local television news as a Producer and Executive Producer (with at least two years as EP or similar). The candidate must have excellent news judgment and communication skills, proficient comprehension of digital and social platforms and above average writing and storytelling skills. The ideal candidate should have the ability to manage and influence a large group and to work effectively in often stressful situations required. Experience in investigative journalism and digital platforms are a plus.
Please be sure to include your news philosophy and link to a recent newscast in your cover letter or resume. WBNS 10TV is a first-class, family owned company that takes pride in quality, not quantity.
Please apply at www.dispatchbroadcast.com
WBNS 10TV is an Equal Opportunity Employer.
Other News Management Openings:
ASSISTANT NEWS DIRECTOR:
WFAA-TV, Dallas, TX (relisted this week)
WXYZ-TV, Detroit, MI (relisted this week)
KMOV-TV, St. Louis, MO (listed 3/12/17)
WRTV, Indianapolis, IN (listed 4/2/17)
KJRH-TV, Tulsa, OK (relisted this week)
KEZI-TV, Eugene, OR (relisted 2/26/17)
KSNT-TV, Topeka, KS (listed 3/26/17)
KTUU-TV, Anchorage, AK (relisted 2/19/17)
EXECUTIVE PRODUCER:
WFLA-TV, Tampa, FL (PM EP, listing revised 4/10/17)
KWGN-TV, Denver, CO (PM EP, listed 2/19/17)
WEWS-TV, Cleveland, OH (listed 4/2/17)
KMOV-TV, St. Louis, MO (AM EP, listing revised 4/2/17)
KPTV, Portland, OR (relisted 2/26/17)
WBNS-TV, Columbus, OH (listing revised 3/26/17, see ad above!)
WPTV, West Palm Beach, FL (AM EP, relisted this week)
KLAS-TV, Las Vegas, NV (AM EP, relisted 3/19/17)
WBRC-TV, Birmingham, AL (listed 3/26/17)
WFMY-TV, Greensboro, NC (PM EP, relisted 2/5/17)
WJXT-TV, Jacksonville, FL (listed 3/26/17)
WCSC-TV, Charleston, SC (listed 3/12/17)
WTXL-TV, Tallahassee, FL (relisted 2/5/17)
WPTA-TV, Ft. Wayne, IN (listed 3/12/17)
ASSISTANT CONTENT DIRECTOR:
WTVD-TV, Raleigh/Durham, NC (listed 3/26/17)
Obituaries:
Sadly DAVE KELLY died last Sunday, the same day we asked you to wish him well as his 90th birthday approached. He's a former ND in Pittsburgh (two stations), Detroit, and Washington. Details on his life and career are in this obituary.
Veteran Kentucky newsman TOM BUTLER also died this week. He spent 35 years at WPSD-TV in Paducah, rising to VP/News and Anchor before retiring in 1997. More here from the local newspaper and this story which aired on WPSD.
Names in the News:
Congratulations to KNTV in San Jose/San Francisco, KXAS-TV in Dallas/Ft. Worth, and WTHR-TV here in Indianapolis for Peabody Award nominations this week. Of note: WTHR actually received TWO nominations. The complete list of nominees and details about the programs that were nominated are in this news release.
We told you earlier this week that DAN SHELLEY will be the next executive director for RTDNA/RTDNF. Dan's a former board chair and longtime board member. More details on his appointment are here, and his Linkedin page has his full career history.
PAUL IRVIN has had an interesting career. He began as a firefighter in Alexandria, VA and moonlighted as a photographer for WRC-TV in Washington, where he quickly moved up the ranks. Later, he became news director for Washington's WUSA-TV. And now, he's teaching high school social studies where he has added 'fake news' to his coursework.
General Manager News and Notes:
STEVE WATT, who began his career as a reporter in the Quad Cities and Des Moines, has been named general manager for  Scripps' KSHB/KMCI-TV in Kansas City, where he'll replace BRIAN BRACCO. Steve most recently has been GM for WKRN-TV in Nashville. Details about his career path after leaving news…and more on his new job…are here.
WKRG-TV in Mobile has a new general manger. It's JESSE GREAR who had been a GM in Montgomery. More in this news release.
Our Full List of Open ND Jobs:
Here is my list of stations with open ND jobs, as of Sunday, April 9, 2017.
If you know of any additions/deletions/updates, please email me at: rick@rickgevers.com
KTVU-TV 2 Jack London Square NW Oakland, CA 94607
KSTS-TV 2349 Bering Dr. San Jose, CA 95131 *
WUSA-TV 4100 Wisconsin Ave NW Washington DC 20016
WNCN-TV 1205 Front St. Raleigh, N.C., 27609
WSMV-TV 5700 Knob Rd, Nashville, TN 37209
WDJT-TV 809 South 60th Street, Milwaukee, WI 53214 (see ad above)
WJAR-TV 23 Kenney Dr, Cranston, RI 02920
WNYT-TV 715 N Pearl St, Albany, NY 12204
KGUN-TV 7280 E Rosewood St, Tucson, AZ 85710
WICS-TV 2680 East Cook St. Springfield, IL 62703
WCBD-TV 210 W Coleman Blvd, Mt Pleasant, SC 29464
WNDU-TV 54516 IN-933, South Bend, IN 46637
WCTI-TV 225 Glenburnie Drive New Bern, NC 28560
KWQC-TV 805 Brady St, Davenport, IA 52803
WVNS-TV 141 Old Cline Road, Ghent, WV 25841
KYTX-TV 2211 ESE Loop 323. Tyler, TX 75701
KVAL/KMTR-TV 4575 Blanton Rd, Eugene, OR 97405
KBJR-TV 246 South Lake Ave. Duluth MN 55802
KCBD-TV 5600 Ave. A, Lubbock, TX 79404
WGFL-TV 1703 NW 80th Blvd. Gainesville, FL 32606
* Spanish language station