Greetings:
FOUR open ND jobs were filled this week, while I'm not aware of any new openings.
There are now 26 open ND jobs on our list.
ONE of those openings is featured in one of our FIVE paid help wanted ad below, along with a new ad for a News Editor at a PBS station in sunny San Diego.
We have the obituary for a former President of CBS News.
In Names in the News, details on several news management moves, including the return of two newswomen to newsrooms after long stretches out of the business. And we've got the link to a short video preview of a new Atlanta set.
All that, and more, below!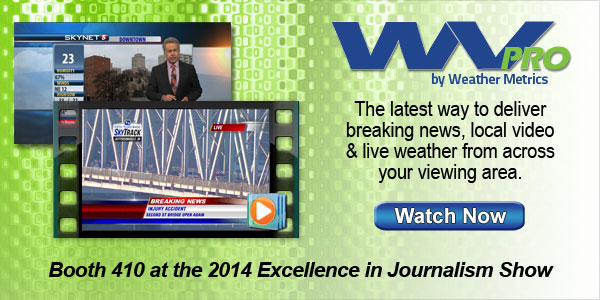 New News Director Openings:
I'm not aware of any this week.  If you know of any, please let me know via email: rick@rickgevers.com
Newly Named News Directors:
WBZ-TV, Boston, MA…we shared with you on Wednesday the news that GARY LaPLANTE would be the next ND for this CBS o-and-o. Here's the story from the WBZ website. Gary's been the Assistant ND at Boston's FOX o-and-o, WFXT-TV, for the past three years. Before that, he was ND at WXXA-TV in Albany, NY, an Assistant ND for another Albany station, an EP in Hartford, and a producer for WHDH-TV in Boston. Gary replaces JOHN VERRILLI who left the station in March after five years as ND and 12 years with CBS.
KMAX-TV, Sacramento, CA…JOHN ARMAND returns to this CBS owned CW affiliate, replacing BRENT BAADER, who retired after the May book. John spent four months at KMAX in 1995 as the original executive producer of what was then called The Morning Show (and is now called Good Day Sacramento). He has a varied career in our business…you can check it out on his Linkedin page. Brent retired after 21 years as ND here to work on other projects in the business.
WHP/WLYH-TV, Harrisburg, PA…has finally made it official, giving MIKE BOTHWELL the title of News Director for this Sinclair owned CBS-CW duopoly. He's been both the acting news director and the Assistant ND since he joined the station last September from WTOV-TV in Steubenville, OH, where he was the ND for just under two years. He's also been an news director in Bend, OR, and worked for two stations in Pittsburgh and one in Palm Desert, CA. Mike replaces CRAIG HUME who is now news director for KSNV-TV in Las Vegas.
WCBD-TV, Charleston, SC…BRYAN LUHN will begin work August 18th as the ND for this Media General owned NBC affiliate. He's currently the Assistant ND for WLOS-TV in Asheville, NC, a job he's held for the last 7+ years. Bryan has worked at the Weather Channel, and in Seattle, Atlanta, Denver, Louisville, Ft. Myers, and Sherman, TX. At WCBD, he replaces SCOTT FLANNIGAN who left in March after four years to become ND for WALA-TV in Mobile.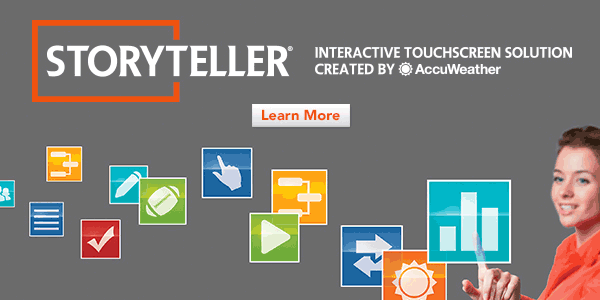 Paid Help Wanted Ads:

News Editor, KPBS, San Diego, CA:
KPBS San Diego seeks News Editor for radio/TV/web who ensures we prioritize accountability-driven coverage, with a mix of thought-provoking stories as well as fresh explainers. Works with beat reporters including science, arts, environment and the investigations desk. Mentors reporters to tell stylish stories, to the highest audio, video and web standards.
The News Editor ensures we prioritize accountability-driven coverage, and include a mix of thought-provoking stories as well as fresh explainers that teach the audience something new. KPBS is committed to providing quality local in-depth news and news analysis on all of its platforms – TV, Radio, Web and Mobile. The mission of the news division is to provide balanced, accurate reports about the people and issues of import affecting San Diego & Imperial Counties and its citizens.
The News Editor works under the supervision of the Director of News & Editorial Strategy to manage the day-to-day coverage of news and to edit/review daily news on radio, TV and online. The Editor coordinates show needs with the Senior News Producer.
KPBS News serves a countywide audience with news, information, cultural, and entertainment programming. KPBS is the public media station for San Diego with a mission to be the premier source of local news and information for the San Diego region.
San Diego generates diverse news stories, and excellent quality of life.
Salary range: $50 – $70,000, plus additional 10% for retirement; excellent benefits.
All candidates must apply via this link. Specify Job # 2014-1270. Job closes 8/22/2014.
EEO/AA/Title IX Employer


News Director, WIVB-TV, Buffalo, NY:
Do you think working in TV news is more exciting than ever? Do you wake-up "jazzed" because you are creating the future of electronic journalism? Does planning coverage on multiple platforms get your creative juices flowing? If your answer to all the above is a big, fat, YES! then News 4 Buffalo may be the place for you.
We're looking for a News Director to be a partner with our tremendous staff of journalists. If you love investigative journalism, you'll do plenty of that here; if you're passionate about covering some of the wildest weather anywhere, we've got that too and if guiding a team of award-winning pros is right up your alley, then WIVB News 4 is right where you belong .
We're not looking for the same old thing. We want a person who's not afraid to shake it up and spends part of each day looking for that next "big thing." We have all the tools you'll need, and the mix of seasoned journalists and fresh, new talent that make coming to work fun.
If this feels like your dream job, then tell us about yourself . . . and why you belong at News 4 Buffalo!
LIN Media is a local multimedia company that operates or services 43 television stations and seven digital channels in 23 U.S. markets, and a diverse portfolio of web sites, apps and mobile products that make it more convenient to access its unique and relevant content on multiple screens.
To apply online – click here.
EOE/MINORITIES/FEMALES/VETERANS/DISABLED

Managing Editor, KIRO-TV, Seattle, WA:
KIRO 7 is searching for a Managing Editor to supervise the day-to-day editorial operation of the newsroom. The right candidate will be someone who can execute the KIRO 7 playbook, interpret research, and think critically about the major news happening in Seattle. The Managing Editor should have a passion for breaking news coverage, digital news coverage, and social media. The ideal candidate will also bring excellent leadership and teambuilding skills.
The Managing Editor's duties include (but are not limited to):
Supervise the editorial content of the KIRO 7 news product
Proactively exercise journalistic judgment in maintaining accurate, unbiased KIRO 7 coverage
Work closely with the News Director, Executive Producer, Digital Team, Assignment Editors, Producers and Reporters in planning the day`s assignments
Provide constructive editorial feedback to news staff.
Make sure content is executed on all platforms, including website and social media sites
Qualifications:  The position requires a minimum of 7 years of newsroom experience and at least two years of management experience. Experience in a large market is a plus. College degree preferred.
Please click on this link to apply and be considered.

Executive Producer, KOKH-TV, Oklahoma City, OK:
Here's an opportunity to work in the fastest growing newsroom in Oklahoma!
KOKH-TV Fox 25, in Oklahoma City, has an immediate opening for an Executive Producer in charge of our 5pm, 9pm and 10pm newscasts. The ideal candidate must have a passion for news, an award-winning background in local television news production, and a vision for how to showcase our team in new, exciting ways every day. The ideal candidate is also a social media rock star who understands how to incorporate digital content into our daily coverage.
Candidates must demonstrate strong news judgment and the ability to coordinate an aggressive response to breaking news and weather.
You will oversee production of newscasts and special programming, work closely with producers and reporters on daily selection and coverage, and coordinate with other news managers to implement and execute strategies to grow ratings. As a newsroom leader, the expectation is that the Executive Producer will lead by example.
Forbes magazine considers Oklahoma City one of the best cities in the country to live. It's the home of the NBA's Oklahoma City Thunder, some of the best college football in the country, an amazing downtown and a booming economy.
Apply by clicking here and include your salary requirements while completing our on-line application.
EEO & Drug Free Workplace!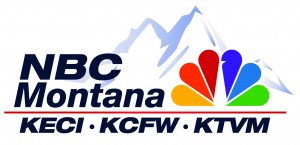 News Manager, NBC Montana, Bozeman, MT:
NBC Montana is looking for a News Manager to manage a dynamic newsroom in one of the fastest growing communities in the West. The person we hire will have the title of Executive Producer or Assistant ND.
This is an intensely news-focused company, and we are looking for someone to take our KTVM news product to the next level. You will work closely with the News Director, based in Missoula, in running all aspects of the news department. Duties include the day to day supervision of all news and news production staff in Bozeman and Butte. You will be instrumental in building and executing a successful research-based strategic plan across our broadcast, online and mobile platforms. The right person will be an energetic leader with good motivational skills,who enjoys coaching and teaching. Good organizational and computer skills are a must.
The position is based at our KTVM studios in downtown Bozeman, home to Montana State University and surrounded by world-class skiing, outstanding summer recreation, and great restaurants. Bozeman is also the home to many high tech companies.
Send resume to: Chris Grogan, News Director, via email to: cgrogan@keci.com
or via mail to:
Chris Grogan
News Director
NBC Montana
340 West Main
Missoula, MT 59802
Bonten Media Group is an Equal Opportunity Employer.
Other News Management Openings:
ASSISTANT NEWS DIRECTOR:
KPRC-TV, Houston, TX (listed 7/27/14)
KPHO-TV, Phoenix, AZ (relisted 6/15/14)
WBIR-TV, Knoxville, TN (listed 8/3/14)
KRNV/KRXI, Reno, NV (listed 7/20/14)
KRCR/KCVU-TV, Redding, CA (listed 7/6/14)
WCJB-TV, Gainesville, FL (relisted 7/13/14)
EXECUTIVE NEWS PRODUCER:
WFLD-TV, Chicago, IL (AM EP, relisted 8/3/14)
WLS-TV, Chicago, IL (AM EP, listing modified 8/3/14)
KTVU-TV, San Francisco/Oakland, CA (Digital EP, listed 6/22/14)
KPHO-TV, Phoenix, AZ (AM EP, relisted 6/15/14)
KING-TV, Seattle, WA (AM EP, listed 6/22/14)
KATU-TV, Portland, OR (AM EP, listed 7/13/14)
WTNH-TV, Hartford/New Haven, CT (AM EP, listed 7/6/14)
KMBC-TV, Kansas City, MO (PM EP, listed 7/20/14)
KSHB-TV, Kansas City, MO (relisted 6/15/14)
WDAF-TV, Kansas City, MO (PM EP, listed 6/22/14)
WTMJ-TV, Milwaukee, WI (2 positions, EP & Spec. Proj., listed 7/13/14)
KOKH-TV, Oklahoma City, OK (PM EP, listed 8/3/14/, see ad above!)
WGHP-TV, Greensboro/High Point, NC (Dayside EP, listed 6/22/14)
WJAR-TV, Providence, RI (relisted 6/15/14)
WDTN-TV, Dayton, OH (Nightside EP, relisted 8/3/14)
KOLD-TV, Tucson, AZ (Nightside EP, listed 7/20/14)
WHEC-TV, Rochester, NY (PM EP, listed 7/13/14)
WCYB-TV, Tri-Cities, TN (listed 7/27/14)
KTVA-TV, Anchorage, AK (relisted 7/13/14)
KTTC-TV, Rochester, MN (relisted 5/30/14)
KTXS-TV, Abilene, TX (listed 7/6/14)
ASSIGNMENT MANAGER:
WHEC-TV, Rochester, NY (listed 7/13/14)
MANAGING EDITOR:
KIRO-TV, Seattle, WA (listed 8/3/14, see ad above!)
WCPO-TV, Cincinnati, OH (relisted 6/7/14)
WINK-TV, Ft. Myers, FL (listed 7/20/14)
NEWS OPERATIONS MANAGER:
WAVE-TV, Louisville, KY (relisted 7/20/14)
Obituary:
ED JOYCE, a former President of CBS News, died August 2nd at the age of 81 at his home in Redding, CT. He had suffered from throat cancer. Two different accounts of his life, first from The New York Times and the other a family written obituary from The Redding Pilot.
Situations Wanted:
We offer a free situations wanted ad to news managers who are looking for a new opportunity. If you'd like to state your case to a well targeted audience, email me an item (max. 150 words). You may include a link to a website, an email address, and a photo. You must include your name. I'll run it for one week. I don't represent or endorse those listed, but merely trying to help.
Names in the News…and other things:
Two management moves at WHEC-TV in Rochester, NY.  JUANITA WASHINGTON has been promoted to Morning EP. She joined the station in 2008 to launch a new 7:00 newscast, and later moved to the 6:00 PM.  She's worked at two other Rochester stations.  Meanwhile, RAY MONTINARELLO has been promoted to Assignment Manager. A nine year veteran of the station, he's been working as a sports producer and photojournalist. He's worked at one other Rochester station.
PAM WINDSOR returns to a newsroom as the Executive Producer for WCIV-TV in Charleston, SC. She's a former ND in Lynchburg, VA has worked at two stations in Louisville, and for CNN International. From 2004-2012, she worked as the Communications Director for the Louisville Department of Corrections, and has been a freelance writer since then.
Also returning to a newsroom in GINGER DELGADO, who's joining KRDO-TV in Colorado Springs as the Assistant ND. She reported for two stations in Denver until 2008, when she started her own PR company in Denver.
If you have 45 seconds, check out this preview video of the new Devlin Design Group set for WAGA-TV in Atlanta.
GM Notes:
RICK LIPPS joins WICS-TV in Springfield, IL, as GM. That's a Sinclair station. He most recently was GM of WCBD-TV in Charleston, SC.
Our Full List of ND Openings:
If you know of any additions/deletions/updates, please email me at: rick@rickgevers.com
Here is my list of stations with open ND jobs, as of Sunday, August 10, 2014.
KWHY-TV 1201 West 5th St., # T-900 Los Angeles CA 90017 *
New England Cable News, 160 Wells Avenue Newton, MA 02459
WFDC-TV 101 Constitution Ave. NW Washington DC 20001 *
WGCL-TV 425 14th St NW, Atlanta, GA 30318
KTRK-TV 3310 Bissonet St. Houston TX 77005
KCEC-TV 777 Grant St. #110 Denver CO 80203 *
WEWS-TV 3001 Euclid Ave. Cleveland OH 44115
WCNC-TV 1001 Wood Ridge Center Dr. Charlotte NC 28217
KEYE-TV 10700 Metric Blvd. Austin TX 78758
WPTV 1100 Banyan Blvd. West Palm Beach FL 33401
WBMA/WCFT/WJSU-TV 800 Concourse Parkway, # 200, Birmingham, AL 35244
WTLV/WJXX-TV, 1070 E. Adams St. Jacksonville, FL 32202
WIVB-TV 2077 Elmwood Ave. Buffalo NY 14207 (see ad above!)
WSLS-TV P.O. Box 10 Roanoke VA 24022
WOI-TV 3903 Westown Parkway West Des Moines IA 50266
WKOW-TV 5727 Tokay Boulevard Madison WI 53719
KVEO-TV 394 N. Expressway Brownsville TX 78521
WBTW-TV 101 McDonald Court Myrtle Beach SC 29588
KVRR-TV 4015 9th Ave S Fargo ND 58103
KLFY-TV 1808 Eraste Landry Rd. Lafayette LA 70506
WWAY-TV 615 N. Front St. Wilmington NC 28401
KTAB/KRBC-TV 4510 S. 14th St. Abiliene, TX 79605
KLDO/KXOF-TV 226 Bob Bullock Loop Laredo TX 78040
WKTV 5936 Smith Hill Road Utica NY 13502
WBUP/WBKP-TV 1705 Ash Street Ishpeming MI 49849
KAVU-TV 3808 N. Navarro Victoria, TX 77901
* Spanish language station