Thursday, August 16, 2012 UPDATE:
Greetings:
Longtime news director PEGGY PHILLIP has left KSHB-TV in Kansas City. She's been ND at this Scripps owned-NBC affiliate for more than three years. Peggy's also been an ND in Baltimore, Syracuse, Memphis and Tulsa. She's also worked in Reno, Miami, Boston and Chicago.
The vacancy now leaves ND openings at three of Scripps' 13 stations.  A fourth opening, at KJRH-TV in Tulsa, was filled last week (details below).
More details on a busy week in our next full report.
Tuesday, August 14, 2012 UPDATE:
Funeral arrangements have been set for WABC-TV (New York) News Operations Manager TED HOLTZCLAW.  Ted died suddenly yesterday of an apparent heart attack at the age of 53.  (More on his passing below in yesterday's update.)
Viewing and services will be held on Saturday, August 18, 2012 at Community Baptist Church, 224 First Street, Englewood NJ 07631
9:00am – 10:45am – Reflections
11:00am – Service
Ted is survived his wife, VERNA, and their 2 1/2 year old son, HARRISON.
WABC anchor BILL RITTER posted this blog about his friend and co-worker.  And the station aired this brief tribute to him that's now posted on its website.
Monday, August 13, 2012 UPDATE:
We have two items to report to you today.
I'm sorry to report the passing of WABC-TV (New York) News Operations Manager TED HOLTZCLAW who died suddenly this morning at the age of 53. Ted had worked for ABC for more than 20 years, including a stint at WTVD-TV in Raleigh-Durham.
He is survived by his wife and two year old son.
Our sympathy to Ted's family and his many friends and colleagues at WABC.
**** ***** ****
MATT PARCELL has been promoted to News Director for WFTV in Orlando. Matt's worked for that Cox-owned ABC affiliate since 1997, first as Executive Producer of Special Projects, then Managing Editor of WFTV.com and has been Managing Editor since 2009. He replaces longtime ND BOB JORDAN whose last day was Friday. Bob has been named ND for sister-Cox property KIRO-TV in Seattle.
Matt served briefly as ND for RNN in suburban New York, as an EP for WBNS-TV in Columbus, OH, and WCIV-TV in Charleston, SC (where he also worked as a reporter. He also worked as a reporter in Waco, TX.
More details on both these stories in our next weekly newsletter.
**** ***** ****
Greetings:
Another busy week, with ONE new opening and FIVE open ND positions filled.
There are FOUR new ND openings, and THREE new NDs to report.
That reduces our count of open ND jobs to 31.
We have just one ad this week: that's for an Assistant ND position in Portland, OR. We also have a new Situations Wanted ad (along with information about how you can take advantage of that free service.)
Also this week, I'm sorry to report the death of the husband of a longtime ND now working in Illinois. That information is below.
Two veteran ND's lead off our Names in the News section: one is returning to TV after six years as a realtor. And we have a few news managers on the move there, too.
One small correction from last week: in reporting WNCT-TV News Director MARTY VAN HOUSEN's move to WGCL-TV in Atlanta as the Assistant ND there, I screwed up WNCT's affiliation. It is a CBS affiliate.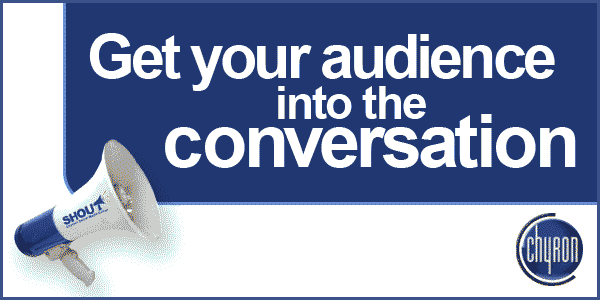 New News Director Opening:
KQDS-TV, Duluth, MN…JASON VINCENT has resigned as ND for this Red River Broadcast owned FOX affiliate after a controversial Facebook post. More details in this article. He's been ND there for about 2 1/2 years. He was previously a morning anchor in Fargo, ND, and has also worked in Mankato, MN.
Newly Named News Directors:
XETV, San Diego, CA…JON FISCHER is back in a newsroom as ND for this CW affiliate. Jon's a former ND in Minneapolis, Salt Lake City, and Palm Springs, CA. He's also worked for three Los Angeles stations (two as Assistant ND) and worked for ABC News for three years. Since leaving Palm Springs in 2009, he's been an owner/partner in a consulting firm, RealNews Collective. Jon replaces CHRISTINE TANAKA who left the station in March after two years as ND.
KEYE-TV, Austin, TX…GREG TURCHETTA begins Monday as the ND for this CBS affiliate recently purchased by Sinclair. Greg most recently was the Assistant ND for WOFL-TV in Orlando. He's been an Assistant ND in Ft. Myers, an EP in Atlanta, Seattle, and Ft. Myers, and worked as a photographer in Orlando and Jacksonville. At KEYE, he replaces SUZANNE BLACK who resigned her job last month after five years as ND.
KJRH-TV, Tulsa, OK…SUSAN D'ASTOLI will be the next ND for this Scripps owned NBC affiliate. She's currently the Assistant ND for Scripps' WFTS-TV in Tampa, and will remain at that news director-less ABC affiliate until after the Republic National Convention later this month. Susan's also been an EP for Scripps' KNXV-TV in Phoenix and an EP for WSB-TV in Atlanta. She'll replace STEVE WEINSTEIN who's been promoted to GM for Scripps' KERO-TV in Bakersfield, CA.
WEHT/WTVW-TV, Evansville, IN…BOB FREEMAN begins his second stint as an ND in Evansville as he is promoted for this duopoly. Bob's worked there in a variety of roles since 2005, and spent 11 years as ND for WFIE-TV in Evansville before that. He's also worked in Louisville. Nexstar owns WEHT (ABC) and produces news for WTVW (independent) Bob replaces BOB WALTERS who left the station in June after about a year as ND and 12 years at the station.
WJHG-TV, Panama City, FL…JAMIE BURCH has been named ND for this Gray Television owned NBC affiliate. He's been the EP for WKRG-TV in Mobile for the last five years, and has also worked in Atlanta, Dallas, and Bryan, TX. (It's been a busy summer for Jamie: he and his wife SARAH welcomed their second child in May.) At WJHG, he replaces GAVIN MALISKA who left the station in June after one year to take an ND job in Macon, GA.
Help Wanted Ad:

Assistant News Director, KATU-TV, Portland, OR:
KATU-TV, the ABC affiliate in Portland, Oregon seeks an Assistant News Director. We are looking for an experienced newsroom leader to oversee the day-to-day news operation and integrate our brand and strategic plans into each newscast we produce.
The ideal candidate has a strong background in local television news production and a vision for how to incorporate emerging social media into our daily coverage. The Assistant News Director will help create a unified standard for the editorial content, presentation and creative execution of KATU newscasts.
Duties include, but are not limited to: working with reporters and photographers to engage our viewers in quality storytelling; providing showcasing feedback to producers and writers; assisting in executing coverage plans for Breaking Weather Alerts and special news events; and assisting the News Director in recruiting, interviewing and training new employees.
Send your material to News Director Tiffani Lupenski via email: tlupenski@katu.com or to:
Tiffani Lupenski
News Director
KATU-TV
2153 NE Sandy Boulevard
Portland OR 97232
Other News Management Openings:
ASSISTANT NEWS DIRECTOR:
KING-TV, Seattle, WA (listed 7/13/12)
KATU-TV, Portland, OR (listed 8/5/12, see ad above!)
KENS-TV, San Antonio, TX (listed 7/13/12)
WKOW-TV, Madison, WI (new listing this week)
WBRZ-TV, Baton Rouge, LA (listed 7/13/12)
WCTI-TV, Greenville/New Bern, NC (relisted 6/1/12)
KVLY/KXJB-TV, Fargo, ND (relisted 7/7/12)
KRCR-TV, Redding, CA (listed 8/5/12)
EXECUTIVE NEWS PRODUCER:
KDFW-TV, Dallas, TX (Morning EP, relisted 7/7/12)
KPRC-TV, Houston, TX (Nightisde EP, relisted 6/29/12)
KMSP-TV, Minneapolis/St. Paul. MN (AM EP, listed 7/28/12)
WKMG-TV, Orlando, FL (listed 7/28/12)
KPTV/KPDX-TV, Portland, OR (Nightside EP, listed 7/28/12)
WTAE-TV, Pittsburgh, PA (Dayside EP, relisted 6/29/12)
KGTV, San Diego, CA (Morning EP, relisted this week)
KGTV, San Diego, CA (Special Projects EP, relisted this week)
KUSI-TV, San Diego, CA (listed 7/7/12)
KENS-TV, San Antonio, TX (listed 7/13/12)
WAVY-TV, Norfolk, VA (AM & PM EPs, new listings this week)
KRQE-TV, Albuquerque, NM (listed 7/20/12)
WJXT-TV, Jacksonville, FL (Evening EP, listed 6/29/12)
KFSN-TV, Fresno, CA (listed 6/24/12)
WINK-TV, Ft. Myers, FL (relisted 7/7/12)
WTVG-TV, Toledo, OH (listed 7/13/12)
WHAM-TV, Rochester, NY (Dayside EP, listing revised 7/28/12)
KFVS-TV, Cape Girardeau, MO (listed 6/29/12)
WCYB-TV, Bristol, TN (relisted 6/24/12)
Obituary:
I'm very sorry to report the death of MICHAEL FAYE, husband of longtime News Director KATIE (McMANUS) FAYE. He died suddenly on Tuesday at the age of 57. His body was found in a field where he'd been scouting deer hunting locations. They were married for 24 years. Katie described him as 'her best friend and the love of her life' in a Facebook post. Katie's been ND for WICS/WICD in her native Illinois since January. She spent seven years before that as an ND for WTVY-TV in Dothan, AL, which reported his passing here. She's also been an ND Jackson, TN, and Sarasota, and has also worked in Nashville, Miami (two stations), Tampa, and Dallas. Your kind note of sympathy would reach Katie here: katie_faye@yahoo.com
Situations Wanted:
Our Situations Wanted listings are free. If you'd like to state your case to a well targeted audience, email me an item (max. 100 words). You may include a link to a website, an email address, and a photo. You must include your name. I'll run it for one week. I don't represent or endorse those listed, but merely trying to help.
LEEZA GLAZIER:
Leeza is currently the Assistant News Director at the Ohio News Network, which is closing down at the end of the month.
During her tenure at ONN, the Ohio Associated Press awarded the network the prestigious "Outstanding News Operation" Award.
Prior to her stint at ONN, Leeza was the Morning Executive Producer at WAWS/WTEV in Jacksonville and responsible for expanding the morning newscast from two to four and a half hours of live, local content.
Leeza was also the News Director at WOWK-TV in Huntington/Charleston, WV for more than two years. She has extensive on-air and producing experience with an emphasis on morning shows, reporter development and weather coverage.
You can contact Leeza at leeza.glazier@gmail.com or you can find her on Linkedin:
Names in the News:
One time Miami ND RAMON ESCOBAR has joined CNN Worldwide as VP of Talent Recruitment and Development. He'll report to CNN senior vice president, talent and content development AMY ENTELIS. Ramon's a former ND for WTVJ-TV in Miami. He's also been an executive at MSNBC, Telemundo, worked for two Spanish language stations in the New York City market, and in Columbia, MO.
CONSTANCE "CONNIE" HOWARD, who's been working as a realtor since leaving TV news six years ago, is returning to our business as an EP for Nexstar's WROC-TV in Rochester, NY. Connie's a former ND for WMAR-TV in Baltimore, WTVM-TV in Birmingham, and WRAL-TV in Raleigh. She's also been an EP and/or Assistant ND for WCBS-TV in New York, WFAA-TV in Dallas, and WPXI-TV in Pittsburgh. It's a return to NY State for Connie, who graduated from college there.
KARK-TV in Little Rock, AR, has a new EP. MARK MOSELEY is currently a writer for KDFW-TV in Dallas. He previously worked for KRBC-TV in Abilene, TX as an EP, where he worked for KARK News Director AUSTIN KELLERMAN.
ASHLEY LOWELL moves across the Metroplex to become the 5:00 producer for KXAS-TV in Ft. Worth. She's been the weekend producer for KTVT-TV. I learned this from her press secretary and proud father, longtime Beaumont (KFDM-TV) ND DAVID LOWELL.
Our Full List of News Director Openings:
Here is my list of stations with open ND jobs, as of Saturday, August 11, 2012.
If you know of any additions/deletions/updates, please email me at: rick@rickgevers.com
WTXF-TV             330 Market St. Philadelphia PA 19106
KDAF-TV              8001 Carpenter Freeway Dallas TX 75247
WRC-TV                4001 Nebraska Ave. NW Washington DC 20016
WFTS-TV              4045 N. Himes Ave. Tampa FL 33607
KNXV-TV              515 N. 44th St. Phoenix AZ 85008
WKYC-TV              1333 Lakeside Ave. Cleveland OH 44114
WFTV                    490 E. South St. Orlando FL 32801
WDJT-TV             809 S. 60th St. Milwaukee WI 53214
WISN-TV             759 N. 19th St. Milwaukee WI 53233
WPBF-TV             3970 RCA Blvd., #7007 Palm Beach Gardens FL 33410
KSNV-TV             1500 Foremaster Lane Las Vegas NV 89101
WPMT-TV           2005 S. Queen Street York PA 17403
WTLV/WJXX    1070 E. Adams St. Jacksonville FL 32202
WKBW-TV           7 Broadcast Plaza Buffalo NY 14202
KOTV                    302 S. Frankfort St. Tulsa OK 74120
KSNW-TV           833 N. Main Wichita, KS 67203
KWCH-TV          2815 East 37th Street North Wichita KS 67219
WFRV-TV           1181 E. Mason St. Green Bay WI 54301
KRBK-TV            (apply to corporate) Springfield, MO
KHBS/KHOG-TV 2809 Ajax Ave. #200 Rogers AR 72758
KHGI-TV            13 S. Highway 44 Kearney NE 66848
KBOI-TV            140 N. 16th St. Boise ID 83702
KNOE-TV           1400 Oliver Rd. Monroe, LA 71211
KQDS-TV         2001 London Rd. Duluth MN 55812
WVNS-TV          141 Old Cline Rd. Ghent WV 25843
WETM-TV      101 E. Water St. Elmira NY 14901
KKCO-TV           2325 Interstate Ave. Grand Junction CO 81505
KJCT-TV            8 Foresight Dr. Grand Junction CO 81505
KGNS-TV           120 W. Delmar Blvd. Laredo TX 78045
KGWN-TV         2923 E. Lincolnway Cheyenne WY 82001