Greetings:
Apologies for our tardy posting this week, but hopefully the content will make up for that.
We have ONE new opening, that created by the departure of a longtime Alabama ND, and TWO newly named NDs, one in a top 15 market.
That leaves 25 stations with news director openings, THREE of which are featured in paid ads below, along for ads for an EP opening in Kansas City, a news content manager position in a great city if you like golf, and an ad for a newscast producer in Spartanburg, SC.
We have updates to our list of Other News Management Openings, some of which are in really large markets.
In our Names in the News…and Other Stuff segment, details about new projects for two veteran news directors, a former group President takes over in Salt Lake City, and we'll tell you about an old TV news fad which apparently is new again.
All that and more follows this week's changes:
New News Director Opening:
WAAY-TV, Huntsville, AL…KEITH LOWHORNE is leaving this Calkins owned ABC affiliate after five years as ND. He's taken a job as Director of Development for the Huntsville Botanical Garden. Keith spent more than 30 years at WHNT-TV in Huntsville, starting as a photographer and rising to director of news operations before leaving the station when it was sold in 2007.
Newly Named News Directors:
KCPQ-TV, Seattle, WA…ERICA HILL has been promoted to ND for this Tribune owned FOX affiliate. She's been the Assistant ND here (and also ND for sister station KRCW-TV, the CW affiliate in Portland, OR). Erica has also worked in Chicago and Boise, and for Northwest Cable News in Seattle. She replaces JON BRADY who's been promoted to the new position of director of content and news programming. Jon's been ND here for three years.
KGUN-TV, Tucson, AZ…veteran news director TOM BURKE starts Monday as the next ND for this Journal Broadcasting owned ABC affiliate. He most recently was ND for WTVM-TV in Columbus, GA, a job he left last December. Tom has also been an ND in Sacramento, Fresno, Pittsburgh, and Columbus, OH, and has worked in Detroit, Greenville, NC, and Presque Isle, ME. He replaces FORREST CARR who resigned last March after three years as ND to work on some writing projects. (See Names in the News for an update on Forrest's first novel.)
Paid Help Wanted Ads: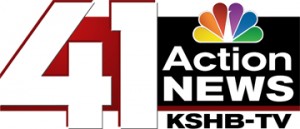 Executive Producer, KSHB-TV, Kansas City, MO:
The E.W. Scripps owned NBC affiliate in Kansas City, MO, KSHB-TV 41 Action News seeks a strong Executive Producer who is a strong show doctor ready for the next challenge.
You should be high-energy, aggressive with breaking news and know how to think big. You'll need to be great at juggling multiple projects and collaborating with the team to ensure those projects are executed.
Please apply online at www.scripps.com and contact Carrie Hofmann, News Director at carrie.hofmann@kshb.com if qualified and ready to join a great team.

News Content Manager, WBTW-TV, Myrtle Beach, SC:
Get some sand between your toes at the dominant #1 CBS affiliate in Myrtle Beach, South Carolina.
Come help lead this Media General powerhouse in Market #103 as its Content Manager.
Successful candidates will take ownership of the Continuous News process, constantly gathering and delivering news and information on all platforms and will be responsible for the day-to-day news content coverage planning and advanced planning.
Apply to Job ID BTW-000356 at http://mediageneral.com/careers/index.htm


News Director, WRIC-TV, Richmond, VA:
WRIC-TV, an ABC Affiliate, the fastest growing news operation in Richmond, Virginia is seeking a proven, dynamic, and forward thinking News Director who can build from a strong team environment. Applicant is expected to have a successful track record of increasing news ratings consistently.
This news director will be leading an Emmy and AP Award winning staff in a highly competitive market. Candidates should have strong local breaking news and weather coverage experience.
Our news director will be responsible for developing the news department's strategic plan by advancing relevant content for Broadcast TV, Web, Social Media and all future platforms with impact.
Strong leadership, mentoring, and interpersonal skills are a priority.
This candidate must be very knowledgeable of Nielsen's measurement systems, create content targeted for the key demographics and put together strong rating period strategic plans.
Previous news management experience is required. A college degree is preferred.
Send resume to:
WRIC TV8
Personnel Department
301 Arboretum Place
RichmondVA 23236-3464
or fax your resume to (804) 330-8881, or email your resume to personnel@wric.com
NO phone calls please. EOE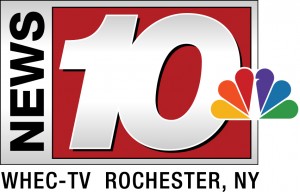 News Director, WHEC-TV, Rochester, NY:
WHEC-TV (News10NBC), Rochester, NY, a Hubbard Broadcasting station is looking for a News Director who is a dynamic strong leader with a clear vision and ability to communicate that vision to his/her staff. Candidates must demonstrate an aggressive and competitive style of news management, and have the ability and experience to lead an award winning News Team.
You must have a bachelor's degree in Broadcast Journalism or related field, or equivalent training and/or experience, as well as five years experience in television news management.
The position requires effective mentoring, developmental and recruiting skills along with strong journalistic integrity. Candidates must show thorough knowledge of current news events as well as the ability to produce newscasts that meet and exceed current industry standards.
The News Director will also be responsible for the day-to-day management and improvement of news content and quality on all platforms, maintaining a budget and properly handling all personnel issues. The News Director will also be responsible for developing the news department's strategic plan with the General Manager by advancing relevant content for Broadcast TV, Web, Social Media and all future platforms with impact.
We offer a great working environment, competitive salary and benefits, opportunity to grow and be part of a winning team!
Send resume to kknox@whec.com, and please include News Director Position in subject line of your response.
EOE

News Director, KOAA-TV, Colorado Springs, CO:
Cordillera owned KOAA in beautiful Southern Colorado is looking for a Television News Director. News 5 is an NBC affiliate and the number 1 station in the market.
In December, the station will move into a brand new, 25,000 sf state-of-the-art digital facility in Colorado Springs and will continue to operate a newly remodeled Pueblo studio. That's two studios with two brand news sets that will rival any major market or network. This is the place to be!
We need a strong leader to keep us a market and industry leader. Candidates must be an experienced News Director with a proven track record of success and the ability to manage a large staff. Solid Big J and Investigative approach. Ability to recruit top talent, mentor and train. Work with news consultants and management team to develop strategic plans and execute and audit at high levels. Effective communication skills, multitasking and execution and follow-through to high standards a must. A contemporary leader that understands the value of a positive culture while growing our dominant position as the #1 news source.
Colorado Springs based position. Opening is immediate. Competitive compensation/benefits provided.
Send resume and a cover letter convincing us you were born to do this job to: epappas@koaa.com

Newscast Producer, WSPA-TV, Spartanburg, SC:
Are you looking for a leadership opportunity? Can you foster teamwork and lead reporters? Do you have a passion for advocacy journalism? If your answers are yes we want to hear from you.
WSPA-TV has an immediate opening for a newscast producer. Responsibilities include, but are not limited to, coordinate and organize all elements involved in the assigned newscast; produce advocacy based news content with strategic goals in mind; write and post stories to the web; supervise reporter content; produce other newscasts/specials as needed.
Successful candidates must have a solid working knowledge of TV production including graphics and newsroom computers; must possesses excellent writing and news judgment skills; the desire to lead and foster teamwork and the flexibility to work varied days, hours and shifts. Minimum 2-3 years producing experience for live television newscasts.
If you are looking to grow your career this is your opportunity. This position is filling a job that opened because we promoted a producer into management.
Send resume via email to: hr@wspa.com
or via mail to:
HR
WSPA-TV
250 International Drive
Spartanburg SC 29303
EOE M/F D/V drug screen/background check required.
Other News Management Openings:
ASSISTANT NEWS DIRECTOR:
KRIV-TV, Houston, TX (listed 6/30/13)
WPBF-TV, W. Palm Beach, FL (listed 8/2/13)
KOAT-TV, Albuquerque, NM (listed 7/20/13)
KMTV, Omaha, NE (listed 6/16/13)
KFVS-TV, Cape Girardeau, MO (new listing this week)
WBND/WCWW-TV, South Bend, IN (relisted 7/5/13)
WBTW-TV, Myrtle Beach, SC (News Content Mgr., listing revised this week, see ad above!)
WKBN-TV, Youngstown, OH (listed 7/20/13)
EXECUTIVE NEWS PRODUCER:
News 12 New Jersey, Edison, NY (Morning EP, listed 7/5/13)
KCBS-TV, Los Angeles, CA (EP of Sports, new listing this week)
KRON-TV, San Francisco, CA (relisted 6/30/13)
KTVU-TV, Oakland/San Francisco, CA (Special Projects EP, new listing this week)
The Weather Channel, Atlanta, GA (Morning EP, relisted 6/2/13)
WGCL-TV, Atlanta, GA (2 Positions, AM EP & Spec. Projects, listed 8/2/13)
WSB-TV, Atlanta, GA (Senior EP, listed 7/5/13)
KRIV-TV, Houston, TX (AM & PM openings, listed 6/30/13)
KCPQ-TV, Seattle, WA (relisted 7/20/13)
WFTS-TV, Tampa, FL (Dayside EP, relisted 7/20/13)
WFTV, Orlando, FL (AM EP, listed 8/2/13)
KOVR-TV, Sacramento, CA (listed 6/7/13)
WRAL-TV, Raleigh, NC (listed 7/26/13)
WBAL-TV, Baltimore, MD (Nightside EP, listed 7/13/13)
KUSI-TV, San Diego, CA (relisted 6/23/13)
KSHB-TV, Kansas City, MO (new listing this week, see ad above!)
WDJT-TV, Milwaukee, WI (AM EP, listed 7/5/13)
KOAT-TV, Albuquerque, NM (AM EP, relisted 7/20/13)
WHBQ-TV, Memphis, TN (relisted 6/7/13)
WINK-TV, Ft. Myers, FL (PM EP, relisted 6/16/13)
NEWS OPERATIONS MANAGER:
KCBS-TV, Los Angeles, CA (new listing this week)
MANAGING EDITOR:
KTVU-TV, Oakland/San Francisco, CA (listed 7/26/13)
Situations Wanted:
We offer a free situations wanted ad to news managers who are out of work and looking for a new opportunity. If you'd like to state your case to a well targeted audience, email me an item (max. 150 words). You may include a link to a website, an email address, and a photo. You must include your name. I'll run it for one week. I don't represent or endorse those listed, but merely trying to help.
Names in the News…and other stuff:
Former Boston, Pittsburgh, and San Francisco News Director MARK BERRYHILL will be the Senior EP of a new syndicated TV program, OK! TV, which will debut next month in 85% of the country. Mark (who also served as VP/News for Meredith) tells me the show will have newsrooms in Los Angeles, New York and Las Vegas.
Longtime news director FORREST CARR, who left KGUN-TV in Tucson last year to concentrate on some writing projects, has a new novel available for the Kindle and Kindle app. It's called Messages, and it's set in a medium market TV newsroom in the mid '80s. You can learn more about it (and even buy it) by checking out this link.
Did you know news helicopters are back in vogue? TV NewsCheck thinks they are, and its story is here.
KCOP-TV, the FOX owned My Network affiliate in Los Angeles, is dropping its two daily newscasts.
GM Note:
DARREL BROWN, former President of McGraw-Hill Broadcasting, has been named President of the KSL Broadcast Group in Salt Lake City. He's also a past GM for KMGH-TV in Denver and KGTV in San Diego, which were owned by McGraw-Hill at the time.
Our Full List of ND Openings:
Here is my list of stations with open ND jobs, as of Sunday, August 11, 2013.
If you know of any additions/deletions/updates, please email me at: rick@rickgevers.com
KWHY-TV 1201 West 5th St., # T-900 Los Angeles CA 90017 *
KMSP/WFTC 11358 Viking Drive Eden Prairie, MN 55344
KTXL-TV 4655 Fruitridge Rd. Sacramento CA 95820
XETV 8253 Ronson Rd. San Diego CA 92111
KCTV 4500 Shawnee Mission Pkwy. Fairway, KS 66205
WXMI-TV 3117 Plaza Dr. NE Grand Rapids MI 49525
WHP-TV 3300 North 6th Street Harrisburg PA 17110
KOB-TV 4 Broadcast Plaza SW Albuquerque NM 87104
WLNE-TV 10 Orms St. Providence RI 02904
WRIC-TV 301 Arboretum Place Richmond VA 23236 (see ad above!)
KTUL-TV 3200 S. 29th West Ave. Tulsa OK 74107
KSNW-TV 833 N. Main Wichita, KS 67203
WEYI-TV 2225 W. Willard Road Clio MI 48420
WSET-TV 2320 Langhorne Rd. Lynchburg VA 24501
WIS-TV 1111 Bull St. Columbia SC 29211
WHEC-TV 191 East Ave. Rochester NY 14604 (see ad above!)
WAAY-TV 1000 Monte Sano Boulevard Huntsville AL 35801
KOAA-TV 530 Communications Circle Colorado Springs CO 80905 (see ad above!)
WFFF/WVNY-TV 298 Mountain View Dr. Colchester VT 05446
KYTX-TV 2211 ESE Loop 323 Tyler TX 75701
KMID-TV 3200 LaForce Blvd. Midland TX 79711
WTWO-TV PO Box 9268 Terre Haute IN 47808
WUTR/WFXV/WPNY 5956 Smith Hill Rd. Utica NY 13502
WLIO-TV 1424 Rice Ave. Lima OH 45805
KVEO-TV 394 N. Expressway Brownsville TX 78521