Greetings:
We're a little early this week due to travel but we do have a few interesting items to report.
There are TWO new ND openings to tell you about, along with TWO newly named news directors.  That brings our count of open news director jobs to 27.
Two of those openings are featured in paid help wanted ads before.  One of the jobs is in the middle of the country, and the other is in beautiful Colorado Springs.  And we have a new ad for an EP that'd be great for anyone who loves  the Green Bay Packers.
In Names in the News, new jobs for two former NDs, a well known CBS newsie has a new position, an EP crosses the street in Cincinnati, and an obit for a long-ago Chattanooga ND.
That's all below…after this week's changes:
New News Director Openings:
KVII-TV, Amarillo, TX…is advertising for a new news director.  STEVE PAIR has been ND for this Barrington Broadcasting owned ABC affiliate since December, 2008.  He's leaving for a job outside of TV news.
KMIR-TV, Palm Desert, CA…this Journal Broadcasting owned NBC affiliate is looking for an ND to replace KATE GLOVER. She's been ND there since February, 2010.
Newly Named News Directors:
WFIE-TV, Evansville, IN…SCOTT GALLOWAY has been promoted to ND after 24 years at this Raycom-owned NBC affiliate.  Scott's entire career has been in Evansville when you include one year at a competitor.  He first worked at WFIE as a photographer, then chief photographer, assignment editor and assistant news director.  He's been the interim ND since CJ HOYT left last month to become ND at sister-Raycom station WTOL-TV in Toledo after more than three years as ND.
WUTR/WFXV-TV, Utica, NY…JOEY PARKER will be the first ND (and the first evening anchor) for this Nexstar-owned ABC/FOX cluster.  Joey's been working in the non-profit field since he left his job as Assistant ND and anchor for WCJB-TV in Gainesville, FL.  It's Joey's second start-up…he held the same job when KCWY-TV went in the air in Casper, WY, in 2003.  He's also worked in Hastings, NE, Montgomery, and Dothan, AL.
**** ***** ****
Help Wanted Ads:

Evening Executive Producer, WLUK-TV, Green Bay, WI:
Immediate opening for talented producer interested in advancing into management.
We produce six hours of daily news. The Evening Executive Producer supervises content for our website and two hour-long evening newscasts: FOX 11 News at Five and FOX 11 News at Nine.
Successful candidate will have strong leadership and motivational skills, with a love of creative writing, a dedication to grammar, and the ability to help others get the most out of their own writing skills.
The Evening Executive Producer is also responsible for long term projects and special events coordination. This position is part of the newsroom management team.
College degree required. Two to four years producing experience preferred.
Please forward a link to your cover-letter, resume and producing reel to:
Juli Buehler
WLUK-TV
787 Lombardi Ave.
Green Bay, WI 54304
EOE
**** ***** ****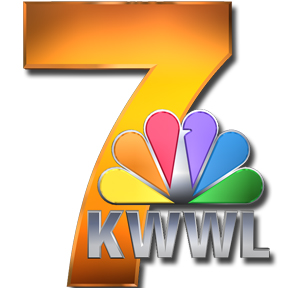 News Director, KWWL-TV, Waterloo, IA:
KWWL in Waterloo-Cedar Rapids-Dubuque-Iowa City – DMA 88, seeks a dynamic News Director to lead our news team to the next level.
KWWL, Iowa's News Channel is a healthy heritage station, rich with history and tradition, and an industry frontrunner in new media, consistently ranking among the top broadcast web sites in the country. We produce nine half hours of television news daily.
The successful candidate will be responsible for establishing and maintaining market leading standards for newsroom operations and content. Other duties include hiring, coaching, supervising and evaluating news personnel and preparation and administration of newsroom budgets and capital requests. Reporting to the Station Manager, the News Director is expected to work closely with other department managers to achieve the company's overall performance goals.
A minimum of 8 years television news management experience and a college degree in broadcast journalism preferred. You must demonstrate a strong working knowledge of community issues and needs, as well as sound journalistic principles. You must have the ability to make fast, accurate journalistic, ethical and logistical judgments.
If you have a passion for excellence, and a burning desire to lead what can become the best local broadcast news operation in Eastern Iowa, we want to hear from you.
Send your resume to: kleer@kwwl.com or mail your information to:
Kim Leer
KWWL Television
500 East Fourth Street
Waterloo, Iowa 50703
KWWL is part of Quincy Newspapers Inc. Broadcast Group, a family owned company with 12 stations broadcasting in 11 states.  EOE
**** ***** ****

News Director, KOAA-TV, Colorado Springs, CO:
Live in beautiful Southern Colorado! #1 KOAA/NBC and News5Now (24/7 News Channel) is seeking a News Director. Work for one of the best broadcasting companies, privately held Cordillera Communications, and most advanced news operations in the country (content management center with MMJ's and intensive social media focus) in Colorado Springs/Pueblo Market.  Established product and resources.
News Director candidates must have strong resource management skills, exceptional news judgment, extensive marketing knowledge, effective recruiter and excellent people skills. A successful record of ratings growth, budget maintenance and new media development is a must. You must have proven leadership, hiring and teaching abilities.
Three to five years of News Management is required. Opening is immediate as our previous ND was here 17 years and just left for position with the new mayor.
Competitive compensation/benefits are provided – send resume to:
Evan Pappas
President and General Manager
KOAA-TV
530 Communications Circle
Colorado Springs, CO 80905
EOE
**** ***** ****
Other News Management Openings:
Assistant News Director:
WFLD-TV, Chicago, IL (relisted 7/1/11)
WMAQ-TV, Chicago, IL (listed 8/5/11)
KHOU-TV, Houston, TX (relisted 7/1/11)
KSDK-TV, St. Louis, MO (relisted 7/1/11)
WTHR-TV, Indianapolis, IN (relisted 7/1/11)
WRTV, Indianapolis, IN (relisted 6/10/11)
WPMT-TV, Harrisburg, PA (listed 7/29/11)
WREG-TV, Memphis, TN (listed 6/24/11)
WMTW-TV, Portland, ME (listed 7/1/11)
Executive News Producer:
KTVK-TV, Phoenix, AZ (AM EP, relisted 8/5/11)
WTSP-TV, Tampa/St. Petersburg, FL (AM EP, new listing this week)
KOVR-TV, Sacramento, CA (PM EP, listed 7/15/11)
WTAE-TV, Pittsburgh, PA (Dayside EP, relisted 6/17/11)
WRAL-TV, Raleigh, NC (relisted 6/17/11)
WVIT-TV, Hartford/New Haven, CT (relisted 8/5/11)
WCPO-TV, Cincinnati, OH (PM EP, listing revised this week)
WTMJ-TV, Milwaukee, WI (AM EP, listed 8/5/11)
WHBQ-TV, Memphis, TN (listed 7/1/11)
KVOA-TV, Tucson, AZ (relisted 6/24/11)
WNWO-TV, Toledo, OH (AM EP, listed 6/3/11)
WLUK-TV, Green Bay, WI (PM EP, new listing this week, see ad above!)
WLNS-TV, Lansing, MI (new listing this week)
Managing Editor:
KIAH-TV, Houston, TX (listed 6/17/11)
WEWS-TV, Cleveland, OH (listed 6/17/11)
**** ***** ****
Names in the News:
CAROLYN WILLIAMS is headed down I-65 to Louisville as the new Assistant ND for Raycom's WAVE-TV, the NBC affiliate there.  Carolyn most recently worked for WTHR-TV in Indianapolis, first as Assistant ND, then ND, then back to Assistant ND.  She's also been an ND in Tulsa and worked in Dallas and Tucson.  Her new job reunites her with WAVE news director KATHY HOSTETTER. They worked together at WTHR a few years back.
TED WILSON crosses the street and joins WCPO-TV in Cincinnati as the Morning EP.  Ted had held the same job at WKRC-TV in The Queen City.  He's also worked for two stations in Detroit, and in Harrisburg, PA, Columbus, OH, and…for those of you graybeards out there…at the Satellite News Channel.
Longtime CBS'er A.J. WARREN has a new job…with a new program.  She's now the Executive Director of Affiliate Relations for The Anderson Cooper Show.  A.J. tells me she's looking forward to forging new relationships and maintaining those she developed over 22 years with CBS, most recently as Director of the Broadcast Marketing Unit.  Friends can say hi via email at: aj.warren@andersoncooper.com
Former Atlanta and Norfolk ND JEFF PARSONS has joined Sinclair Broadcasting as Director of News Projects.  He's working with Sinclair NDs on a variety of topics, including using content across the group.  He's also operating his own business, Digital Strategy Specialists, which offers businesses (both media and non-media) valuable insight into making the web work for them — from design and user experience to marketing and revenue strategies  In addition to his ND stints, Jeff's worked in Columbus, OH, and Huntington, WV, and for Internet Broadcasting and the Associated Press.
STEVE CONRAD, who once served as ND for WDEF-TV in Chattanooga, died Tuesday, August 9th, at the age of 87.  He also anchored at both WDEF and WRCB-TV in Chattanooga, and was elected to public office there.
**** ***** ****
The Full List:
To the best of my knowledge, here is the list of stations with open news director jobs, as of Friday, August 12, 2011.
If you know of any additions/deletions/changes/updates, please email me at: rick@rickgevers.com
NY 1 News 75 Ninth Ave.                                   New York NY 10011
KDFW-TV 400 N. Griffin St.                            Dallas TX 75202
KARE-TV 8811 Olson Memorial Hwy.          Minneapolis MN 55427
KGW-TV 1501 SW Jefferson St.                       Portland OR 97201
WTNH/WCTX-TV 8 Elm St.                              New Haven CT 06510
KMSB-TV     1855 N. 6th Ave.                             Tucson AZ 85705
WFRV-TV 1181 E. Mason St.                            Green Bay WI 54301
WROC-TV 201 Humboldt St.                           Rochester NY 14610
WSYR-TV 5904 Bridge St.                                 Syracuse NY 13057
KWWL-TV 500 East Fourth St.               Waterloo IA 50703 (see ad above)
KOAA-TV 530 Communications Cir.    Colorado Springs CO 80905 (see ad above)
WGGB-TV 1300 Liberty St.                                Springfield MA 01104
KLEW-TV 2626 17th St.                                     Lewiston ID 83501
KVII-TV One Broadcast Center               Amarillo TX 79101
WREX-TV 10322 W. Auburn Rd.                     Rockford IL 61105
KMIR-TV 72920 Parkview Dr.                  Palm Desert CA 92260
WFXL-TV 1211 N. Slappey Blvd.                       Albany GA 31707
WCJB-TV 6220 NW 43rd St.                             Gainesville FL 32653
KSWT-TV 1301 Third Ave.                                  Yuma AZ 85364
WHSV-TV 50 N. Main St.                                 Harrisonburg VA 22802
WLUC-TV 177 US Highway 41 East                Negaunee MI 49866
KGNS-TV   120 W. Delmar Blvd.                       Laredo TX 78045
KREX-TV 345 Hillcrest Manor                         Grand Junction CO 81502
KSAN/KLST-TV 2800 Armstrong                     San Angelo TX 76903
KGWN-TV 2923 E. Lincolnway                         Cheyenne WY 82001
WAGM-TV 12 Brewer Road                                Presque Isle ME 04769
KSAX-TV PO Box 189                                         Alexandria MN 56308