Thursday, August 17, 2017 UPDATE #2:

I'm very sorry to report the passing of CHRIS MANSON, who died in his sleep overnight. The cause of death and arrangements are not yet available. While he had battled cancer recently, I'm told that the cancer was in remission. He was at work earlier this week.

Chris had spent the last four years as a Group ND for Sinclair and some of its affiliated stations. He's a former Group VP for Nexstar, a news director for stations in Fresno and Peoria, and he also worked in Wilkes-Barre/Scranton, and Salinas, CA.

He was an Air Force Veteran, including more than three years as an Air Force Intelligence Officer. More on those responsibilities and other career details are on his Linkedin page.

Our sympathy to his family, friends, and co-workers at Sinclair.

If I have any more details before the full newsletter this weekend, I'll post them here on my website.

regards,

Rick Gevers

**** ***** ****
Thursday, August 17, 2017 UPDATE:
Greetings:
A longtime newsman turned general manager turned corporate executive has announced his retirement.
STEVE WASSERMAN, currently a Vice President and Divisional Manager for E.W. Scripps, will retire effective January 1, 2018.
Steve's been with Scripps for nine years but spent the bulk of his career with the Post-Newsweek (now Graham Media) Group. He worked for PNS in Houston, Detroit, Miami, and Jacksonville in a wide range of roles, from producer to EP to news director to GM. He also served a stint as ND for WCBS-TV in New York.
More details…including his future plans…in this news release.
It's been an otherwise slow week…if you know about news director or news management changes, please let me know via an email to: rick@rickgevers.com.
We'll see you this weekend with our full newsletter.
regards,
Rick Gevers
**** ***** ****
Greetings:
A slight break from our normal format to recommend an article to you that is particularly timely. Poynter's AL TOMPKINS and KELLY McBRIDE have some suggestions on the caution your newsrooms should exercise while reporting on this weekend's incidents in Charlottesville. Here's the link.
On to normal business. And there's a lot of it.
We have FOUR new news director openings, and TWO newly named news directors. Both are returning to stations at which they worked earlier in their careers.
Those changes leave our list of open ND jobs at 26.
We have FIVE paid help wanted ads: FOUR are for news director jobs in markets ranging from Philadelphia to Jackson, TN, to Odessa/Midland, TX, to Rockford, IL. And that other ad is for TWO EP openings in a top ten market.
There's also a lot of movement among news managers, including a former Atlanta ND who's returning to a place he once worked in a management role. And we'll tell you how you can send good wishes to a current ND and former educator and Magid consultant who's on the mend from heart bypass surgery.
Read on!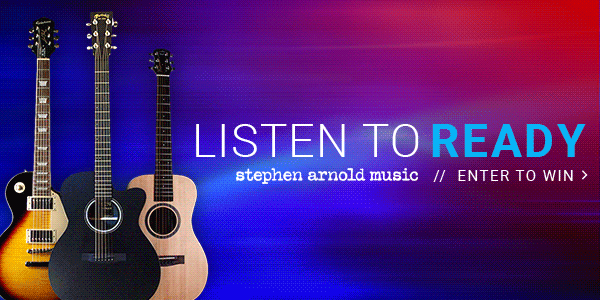 New News Director Openings:
WNJU-TV, New York, NY…KAREN MENDEZ is leaving this Telemundo station to return to Florida after two years as ND here. She's a former ND for Telemundo's Dallas station and earlier served as ND for the Univision station in Washington, DC. More details in this story from Media Moves.
KGTV, San Diego, CA…we told you earlier this week in an UPDATE that TIFFANI LUPENSKI had left this Scripps owned ABC affiliate. She'd been ND here for about 2 1/2 years. Tiffani's also been an ND for KATU-TV in Portland, OR, as well as the Assistant ND there. She's been an EP in Seattle and Denver, and worked as a reporter/anchor in Birmingham and Lake Charles, LA, as well as for CNN and for radio stations in both Atlanta and San Antonio. Full disclosure: earlier in her career I represented her for a while.
WZZM-TV, Grand Rapids, MI…TAZ PAINTER is leaving this Tegna owned ABC affiliate to return to from whence he came. That's WBIR-TV in Knoxville. Taz was ND at WZZM for almost 3 1/2 years. More on his return to Knoxville below.
WFXG-TV, Augusta, GA…this Raycom Media owned FOX affiliate is looking for a news director.
And please note the Paid Help Wanted ads below for FOUR openings we've previously reported to you, in Philadelphia, Jackson, MS, Midland/Odessa, TX, and Rockford, IL.
Newly Named News Directors: 
WBIR-TV, Knoxville, TN…as reported above, TAZ PAINTER will be the next ND for this Tegna owned NBC affiliate. He was the Managing Editor here for almost seven years before transferring to WZZM-TV in Grand Rapids as ND in 2014. He's also worked in Albuquerque and Greenville, SC. At WBIR, he replaces MARTHA JENNINGS who left to return to WRAL-TV in Raleigh as Managing Editor in June. She was ND here for just over two years.
KFSM-TV, Ft. Smith, AR…speaking of from whence he came (as we did in the WZZM item above), RICK BAGLEY is returning from whence HE came…and that's KFSM-TV in Ft. Smith, AR. He was ND there for six years before moving to KTRK-TV in Houston as Nightside EP. He's also been an ND in El Paso, and has worked in San Antonio and earlier in Houston. At KFSM, he replaces the man who replaced him, BILL CUMMINGS. KFSM is a Tribune Media owned CBS affiliate.
Paid Help Wanted Ads: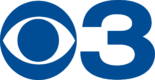 News Director, KYW-TV, Philadelphia, PA:
Lead a culture of winning and excellence in the station's news department.
Responsible for the on-air execution of each newscast.
Capable of evolving the on-air product technically to reflect the current competitive environment within the marketplace.
Executes short and long term strategic goals for station.
Provides solid leadership and tactical direction on the day-to-day coverage of major stories, breaking news and specials.
Ensures that a balanced and ethical presentation is sustained in accordance with CBS policies and instructions, industry codes, FCC rules and station brand values.
Implements a solid succession plan for all positions within the newsroom, beginning with careful search and recruitment techniques and continuing with effective mentoring, training and development.
Prepares the News Department's budget and carefully manages all department expenses, while working closely with the Accounting Department.
Works in concert with the other station Department Heads and management team to further evolve station brand, programs and new business development.
Click here to learn more about this job and to apply.

News Director, WJTV, Jackson, MS:
WJTV and WJTV.com in Jackson, Mississippi (Market 95) and WHLT and WHLT.com in Hattiesburg, Mississippi (Market 168) is seeking an experienced News Director who is an innovative and dynamic leader, possessing excellent news judgment, strong digital news initiative, and a passion to be the best. As Mississippi's capital city, the Jackson market has a growing local economy that leans heavily on medical, agriculture, manufacturing, arts and entertainment.
Jackson and Hattiesburg markets both have a large and engaged SEC fan base with nearby colleges including Ole Miss, MS State, University of Southern MS, Jackson State and many more! There are plenty of opportunities for kids and adults alike making Central MS an ideal place to raise a growing family.
You can find out more about this job and apply by just clicking here.
News Director, KMID/KPEJ-TV, Odessa/Midland, TX:
KMID-TV Local 2/KPEJ Fox 24 and Yourbasin.com in Odessa/Midland, TX is seeking an experienced journalist to lead our news team and serve as the next News Director.
This is a unique opening at the fastest growing news operation in the Odessa/Midland market (DMA #143). KMID/KPEJ operates in an active news climate that exceeds the expectation of its market size. KMID/KPEJ is an ABC/FOX duopoly. The station operates in a state-of-the-art HD studio and newsroom that is a little more than one year old. The market is also full of tradition and history thanks to 'Friday Night Lights' fame. High school football is instilled in the culture. KMID/KPEJ broadcasts the most-watched high school football show in the market every Friday during football season.
For more on this opportunity….and to apply, just click here.

News Director, WIFR-TV, Rockford, IL:
23WIFR (CBS) is owned by Gray Television, Inc. Located in beautiful Northern Illinois, just 75 miles from Chicago, Madison, and Milwaukee, we are seeking a news leader who has strong coaching skills, a passion to produce, and an innovative approach to delivering content to all WIFR platforms in a very competitive market. The News Director is responsible for supervision of all areas of the News Department. The News Director works closely with the General Manager and must have the ability to implement and execute a strategic plan. Gray Television, Inc. is a top-notch multimedia company who has invested heavily in the latest newsgathering and production technology to better serve its communities.
Position Responsibilities Include but not limited to:
* Recruiting, hiring, coaching, mentoring, supervising and evaluating newsroom
personnel
* Setting standards and goals for newsroom operations and content
* Strong working knowledge of community issues
* Oversee all content gathering and presentation guidelines
* Planning of big event coverage such as elections, debates and local community
events
* Knowledge and proficiency in posting content to websites and social media
* Prepare and manage annual department budget
* Working closely with other departments to ensure success
Pre-Employment drug test required. Must possess a valid driver's license and good driving record. Motor vehicle record check is required.
EDUCATION: College degree – preferably related to Journalism and/or Communications
EXPERIENCE: Minimum three years Newsroom management experience
Please visit www.gray.tv/applynow for more information or to apply for this position.

AM & PM Executive Producers, WGCL-TV, Atlanta, GA:
Are you a news junkie AND a natural leader ready to test yourself in a top ten market? Can you help lead a team of dedicated producers, reporters, and staff members to provide viewers with compelling news that is relevant and impactful. Bring the capital "J" back to journalism through balance and digging deeper? If you answered yes, we may have the perfect job for you. Meredith Corporation has immediate openings for Executive Producers for its Atlanta morning and nightside shifts. This is a great opportunity to be part of not only putting a quality product on the air, but creating a great work environment for employees.
WGCL-TV is a CBS affiliate in the # 10 television market in the United States. The station delivers over 32 hours of weekly news product as well as hit CBS Programs such as: Survivor, The Amazing Race, The Big Bang Theory, Blue Bloods and 60 Minutes. WGCL is owned by the Meredith Corporation. Meredith Corporation (NYSE: MDP; www.meredith.com) has been committed to service journalism for more than 115 years.
Today, Meredith uses multiple distribution platforms – including broadcast television, print, digital, mobile, tablets and video – to provide consumers with content they desire and to deliver the messages of its advertising and marketing partners. Meredith's Local Media Group includes 17 television stations reaching more than 10 percent of U.S. households. Meredith's portfolio is concentrated in large, fast-growing markets, with seven stations in the nation's Top 25.
Please click here for complete details and to apply online.
Meredith Corporation is committed to the principles of equal employment opportunity.
Other News Management Openings:
ASSISTANT NEWS DIRECTOR:
KOIN-TV, Portland, OR (listed 6/18/17)
WICS-TV, Springfield, IL (relisted 8/6/17)
KEZI-TV, Eugene, OR (relisted 7/2/17)
KPLC-TV, Lake Charles, LA (relisted 7/23/17)
EXECUTIVE PRODUCER:
KGO-TV, San Francisco, CA (listed 7/9/17)
KRIV-TV, Houston, TX (Senior AM Producer, relisted 6/25/17)
WGCL-TV, Atlanta, GA (AM & PM EPs, listed 8/6/17, see ad above!)
WOIO-TV, Cleveland, OH (AM EP, listed 7/2/17)
WTVD-TV, Raleigh/Durham, NC: (Raleigh newsroom mgr., listed 7/23/17)
WMAR-TV, Baltimore, MD (relisted this week)
WTVF-TV, Nashville, TN (new listing this week)
WBNS-TV, Columbus, OH (AM & PM jobs, listing revised 8/6/17)
WPTV, West Palm Beach, FL (AM EP, relisted this week)
WIVB-TV, Buffalo, NY (relisted this week)
WDTN-TV, Dayton, OH (listed 7/2/17)
KWCH-TV, Wichita, KS (AM EP, relisted 7/2/17)
WSLS-TV, Roanoke, VA (relisted this week)
WBRZ-TV, Baton Rouge, LA (relisted 7/9/17)
WKOW-TV, Madison, WI (Senior EP, relisted 7/9/17)
WCTI-TV, New Bern, NC (Morning EP, listed 7/30/17)
KTTC-TV, Rochester, MN (listed 7/23/17)
Names in the News:
I'm going to resist using what you might think is my new pet phrase "from whence he came" in reporting FRANK VOLPICELLA's return to WJXT-TV in Jacksonville, FL, as the Managing Director of Content. Frank worked there as a producer before going on to a long and distinguished career as a news director in Huntsville, Lexington, Austin, TX, and most recently for WGCL-TV in Atlanta, a job he left in June after less than a year.
JAMIE HOSKINS moves from The Big Apple to Buffalo, NY, where she'll be an EP for WIVB-TV there. It's a return to WIVB for Jamie, who produced there before heading to NYC as a producer for News 12 and WABC-TV, where she freelanced.
ASHTON SMITH continues to climb the ranks at WSET-TV in Lynchburg-Roanoke, VA. She began there eight years ago as an editor, moved to producer, EP, and now Assistant ND for this Sinclair owned ABC affiliate.
Another longtime station employee has been rewarded with a promotion. DARRELL BROWN has been named EP for WLBT-TV, Raycom's NBC affiliate in Jackson, MS. He's been a producer there for more than 10 years and worked in production for 20 years before that.
Our wishes to old friend JOHN QUARDERER. on the mend from bypass surgery last month. Many of you know John, who was the ND at KOMU-TV while teaching at the Missouri. He later spent more than 20 years at Magid. He's been the ND for WJFW-TV (Rhinelander/NBC) in his native Wisconsin for the last 5+ years. John's also worked in San Francisco and as an ND in San Luis Obispo. You can send a cheery note to him at: jquarderer@gmail.com
General Manager News & Notes:
A quiet period of GM moves ended this week with a flurry of activity, some of which we reported earlier this week in an UDPATE:
JAY HOWELL, a former executive at Media General (and LIN Media before that) takes over KOVR/KMAX-TV, the CBS owned duopoly in Sacramento. The news release is here. He's a former GM in Providence and two small Texas markets. Older readers will remember his father JOHN who was an ND in Detroit, Buffalo, and in California and also spent many years as a GM for WPXI-TV in Pittsburgh.
We love to report news directors becoming general managers, so we're delighted to tell you that JONATHAN MITCHELL has been named GM for Raycom's WMC-TV, the NBC station in Memphis. Jonathan worked for Raycom in Cincinnati and Toledo, where he was ND for what was then Raycom-owned WNWO-TV. He's also been an ND in Spokane and San Jose/San Francisco. Raycom's NICK SIMONETTE told the staff in this email.
That gives us a nice segue to tell you that the above mentioned NICK SIMONETTE is retiring next January. He's currently a Group VP for Raycom, has been a GM at Raycom stations in Charlotte and Baton Rouge, and is a former news director in San Antonio, Louisville, and Baton Rouge. Congrats, Nick, on a 40 year career in our business.
WSMV-TV in Nashville has a new GM. It's DALE WOODS, who's been the GM for WHO-TV in Des Moines for the past ten years. He'll replace the retiring DOREEN WADE at this Meredith owned NBC affiliate. More from the Nashville Post.
And JAIMIE LEON moves within Graham Media to become GM for the company's WSLS-TV in Roanoke, VA. She's currently the Business Manager for Graham's KSAT-TV in San Antonio and earlier was Business Manager for WPLG-TV in Miami when Graham owned that ABC affiliate. More here.
Our Full List of Open ND Jobs:
Here's our list of open ND jobs as of Sunday, August 13, 2017:
It's unofficial, there may be others that are open, and some of these may have been filled. If you know of any in either category, please let me know: rick@rickgevers.com
WNJU-TV 2200 Fletcher Ave, Fort Lee, NJ 07024 ***
News 12 Bronx/Brooklyn 1 Media Crossways, Woodbury, NY 11791
Verizon Fios 1 News 800 Westchester Avenue Rye Brook, NY 10573
KYW-TV 1555 Hamilton Street Philadelphia, PA 19130 (see ad above!)
WUSA-TV 4100 Wisconsin Ave NW Washington DC 20016
WLTV 9405 NW 41st Street Miami, FL 33178-2301 ***
KDVR/KWGN-TV 100 East Speer Blvd. Denver, CO 80203
KGTV 4600 Air Way San Diego, CA 92102
WGAL-TV 1300 Columbia Avenue. Lancaster, PA 17603
WZZM-TV 645 Three Mile Grand Rapids, MI 49544
WGRZ-TV 259 Delaware Ave., Buffalo, NY 14202
WRIC-TV 301 Arboretum Pl, Richmond, VA 23236
WZDX-TV 1309 N. Memorial Pkwy Huntsville, AL 35801
KOAA-TV 2200 7th Ave. Pueblo, CO 81003
WJTV 1820 Tv Rd, Jackson, MS 39204 (see ad above!)
WHBF-TV 231 18th Street Rock Island, IL 61201
WFXG-TV P.O. Box 204540 Augusta, GA 30917
KLFY-TV 1808 Eraste Landry Rd, Lafayette, LA 70506
WSAW-TV, 1114 Grand Ave, Wausau, WI 54403
KNOE-TV 1400 Oliver Rd, Monroe, LA 71201
WIFR-TV 2523 N Meridian Rd, Rockford, IL 61101 (see ad above!)
KMID-TV 1550 West I-20 Odessa, TX 79763 (see ad above!)
KTVA-TV 1001 Northway Drive St. 202. Anchorage, AK
WCJB-TV 6220 NW 43rd St, Gainesville, FL 32653
KTMF-TV 2200 Stephens Avenue, Missoula, MT 59801
KRTV P.O. Box 2989, Great Falls, Montana, 59403
***: Spanish language station