Greetings:
To my knowledge, we may be headed for the first husband-wife set of news directors at different stations at the same time.  You'll learn more about that possibility as you read about the THREE new ND openings which lead our report this week, along with FOUR newly named NDs. That brings our count of open ND jobs to just 30.  (And those of a certain, uh, advanced age might be interested in who's been the interim ND at one of those newly filled jobs.)
You can learn more about one of those newly opened ND jobs in a paid ad below. And we also have two ads for executive producer openings.
We have three obituaries: one for a current New York City news manager, one for a newswoman best known for her anchoring who worked briefly as an Assistant News Director in St. Louis, and the third for a former Detroit GM and broadcast company president.
And in Names in the News, RTDNA names a Hogan honoree and a former ND gets a promotion at AccuWeather. We also have news of some veteran GMs with new jobs.
All that and more below!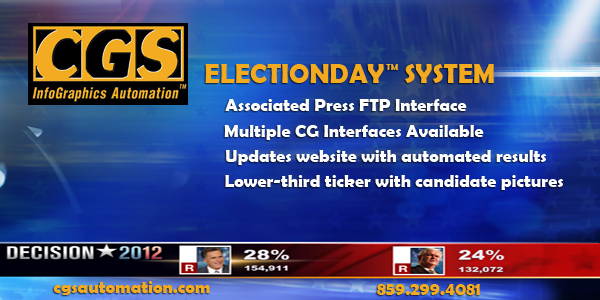 New News Director Openings:
KSHB-TV, Kansas City, MO…veteran news director PEGGY PHILLIP has left this Scripps owned NBC affiliate after more than three years as ND. She's also been a news director in Baltimore, Syracuse, Memphis and Tulsa, and has worked in Reno, Miami, Boston and Chicago. Her departures leaves three of the 13 Scripps TV stations (Tampa, Phoenix, and Kansas City) without news directors. A fourth vacancy in Tulsa was filled last week.
WSPA-TV, Spartanburg, SC…congratulations to DAN CATES who is being promoted within Media General to become GM for WJHL-TV in Johnston City, TN.  Dan's has worked for this CBS affiliate for more than three years. His current title is Director of Digital Content.  He earlier spent ten years as ND for the company's WKRG-TV in Mobile, AL, and has worked in Birmingham, Tuscaloosa, and Montgomery.
WICU/WSEE-TV, Erie, PA…LISA ADAMS is stepping aside as news director but will continue to anchor for this SJL/Lilly owned NBC/CBS duopoly. She first joined the station 30 years ago as a director and soon moved in front of the camera. She's been ND here for about 18 months.  You can learn more about this opportunity in the paid ad below.
Newly Named News Directors:
KDAF-TV, Dallas, TX…this Tribune owned CW affiliate has promoted LARISSA HALL to Director of Content. She's currently the EP of the station's morning newscast which is also seen on other Tribune-owned stations. Larissa may soon be part of the only husband-wife team to hold ND jobs at the same time. Her fiance, ROB CARTWRIGHT, is ND for WSYR-TV in Syracuse. He previously worked at KDAF. Larrisa has also worked for WFAA-TV in Dallas and KVUE-TV in Austin. She replaces DAVID DUITCH who left after four years as ND to become editor of the website for the Dallas Morning News.
WFTV, Orlando, FL…we told you earlier this week that MATT PARCELL has been promoted to ND. Matt's a 15 year veteran of this Cox-owned ABC affiliate. He most recently has been the Managing Editor there, and earlier served as Managing Editor for WFTV.com and as the Special Projects EP. He's also worked as the ND for RNN in suburban New York, as an EP for both WBNS-TV in Columbus, OH, and WCIV-TV in Charleston, SC. He also reported in Charleston and Waco. Matt replaces BOB JORDAN who moved to Cox's KIRO-TV in Seattle as ND.
KHBS/KHOG, Ft. Smith, AR…GREG SHEPPERD gets promoted within Hearst as he becomes ND for this ABC affiliate. Greg is currently Managing Editor for Hearst's KCRA-TV in Sacramento. He spent five years at Hearst's WDSU-TV in New Orleans and has also worked in Charlotte. At KHBS/KHOG, he replaces DAWN DUGLE who left the station in May after two years as ND.
KJCT-TV, Grand Junction, CO…DREW WILKINS has been promoted to ND for this News Press & Gazette owned ABC affiliate. Drew is currently the morning meteorologist/co-anchor and assignment editor there. He replaces CHRIS GROGAN who left the station last month to return to Montana for an ND job there. Of note: former Detroit News Director and Magid consultant TOM ROSENBAUM has been serving as the interim ND here.
Help Wanted Ads:
News Director, WSEE/WICU-TV, Erie, PA:
CBS/NBC duopoly in Erie PA has an exciting opportunity for a news director.
WICU and WSEE seek a leader who can execute a specific strategic plan and coach staff to achieve excellence on multiple platforms. Strong organizational and communications skills are required. The ideal candidate will demonstrate a pattern of creative thinking and commitment to quality journalism.
Send resume, support materials and reference information to: Brian Trauring, Executive News Director, SJL/Lilly Broadcasting at brian.trauring@13abc.com

Nightside Executive Producer, WPTV, W. Palm Beach, FL:
WPTV in West Palm Beach is looking for a dynamic Executive Producer to lead our nightside team.
This job is perfect for an experienced EP with producing in their background or an outstanding producer ready to make the leap into management. This job oversees all content at night while managing a large staff and oversees the execution of strategic plans.
If you want to be a part of Florida's #1 station, please apply at www.scripps.com and send an email to: Michael.garber@scripps.com

Morning Executive Producer, KOLO-TV, Reno, NV:
KOLO 8 News Now is looking for a Morning Executive Producer to showcase the KOLO 8 News Now brand.
The ideal candidate will be a strong producer ready to take on more responsibility. We have advanced technology and can go live from places the other stations can't. We have the best staffed morning show in town and we need someone to bring together all the skills and put on a product that fits our audience. This is a chance to build your reputation in the news management world.
More details about the job can be found on www.kolotv.com/kolojobs . Email your resume and cover letter to openings@kolotv.com
Other News Management Openings:
ASSISTANT NEWS DIRECTOR:
KING-TV, Seattle, WA (listed 7/13/12)
KATU-TV, Portland, OR (listed 8/5/12)
KENS-TV, San Antonio, TX (listed 7/13/12)
WKOW-TV, Madison, WI (listed 8/12/19)
WBRZ-TV, Baton Rouge, LA (listed 7/13/12)
WCTI-TV, Greenville/New Bern, NC (relisted 6/1/12)
KVLY/KXJB-TV, Fargo, ND (relisted 7/7/12)
KRCR-TV, Redding, CA (listed 8/5/12)
EXECUTIVE NEWS PRODUCER:
KDFW-TV, Dallas, TX (Morning EP, relisted 7/7/12)
KPRC-TV, Houston, TX (Nightisde EP, relisted 6/29/12)
KMSP-TV, Minneapolis/St. Paul. MN (AM EP, listed 7/28/12)
WKMG-TV, Orlando, FL (listed 7/28/12)
KPTV/KPDX-TV, Portland, OR (Nightside EP, listed 7/28/12)
WTAE-TV, Pittsburgh, PA (Dayside EP, relisted 6/29/12)
KGTV, San Diego, CA (Morning EP, relisted 8/12/12)
KGTV, San Diego, CA (Special Projects EP, relisted 8/12/12)
KUSI-TV, San Diego, CA (listed 7/7/12)
KENS-TV, San Antonio, TX (listed 7/13/12)
WPTV, W. Palm Beach, FL (Nightside EP, new listing this week, see ad above!)
WAVY-TV, Norfolk, VA (AM & PM EPs, listed 8/12/12)
KRQE-TV, Albuquerque, NM (listed 7/20/12)
WJXT-TV, Jacksonville, FL (Evening EP, listed 6/29/12)
KFSN-TV, Fresno, CA (listed 6/24/12)
WINK-TV, Ft. Myers, FL (relisted 7/7/12)
WTVG-TV, Toledo, OH (listed 7/13/12)
WHAM-TV, Rochester, NY (Dayside EP, relisted this week)
KFVS-TV, Cape Girardeau, MO (listed 6/29/12)
WCYB-TV, Bristol, TN (relisted 6/24/12)
KOLO-TV, Reno, NV (Morning EP, new listing this week, see ad above!)
Obituaries:
Funeral services will be held Saturday, August 18, for WABC-TV (New York) News Operations Manager TED HOLTZCLAW. Ted died last Monday of an apparent heart attack. Visitation begins at 9:00 AM, services at 11:00 at Community Baptist Church in Englewood NJ. He was 53 years old and is survived by his wife, VERNA, and their son, HARRISON. Ted worked for ABC owned stations for 20 years, including a stint at WTVD-TV in Raleigh/Durham, NC. He also worked at WMAR-TV in Baltimore and in Cincinnati. WABC anchor BILL RITTER remembers his friend and co-worker.
BARBARA (DANAHY) CALLAHAN died at the age of 62 last month of complications from salivary gland cancer. She spent most of her career as an anchor for several Tampa area stations, but also anchored at (then) KSD-TV in St. Louis where she also held the title of Assistant News Director. (Full disclosure: Barbara and I worked together at KSD from 1977-1980 when she moved to Tampa.) She's survived by her husband and one son.
Former Storer Broadcasting President BILL MICHAELS died of natural causes earlier this month at the age of 95. He ran Storer's WJBK-TV in Detroit for 12 years before assuming the corporate role.
Situations Wanted:
We had no takers this week on our free offer for a Situations Wanted posting. If you'd like to state your case to a pretty well targeted audience, email me an item (max 100 words). You may include one link to a website, an email address, and a photo. You must include your name. I'll run it for one week.
Names in the News:
Univision's JORGE RAMOS will be honored with the RTDNA John F. Hogan Distinguished Service award at next month's Excellence in Journalism conference in Ft. Lauderdale. Ramos is the anchor for Noticiero Univision and host of the Sunday public affairs show "Al Punto," He's worked for Univision since 1986 and has also written ten books.
One time News Director TOM LOEBIG has been promoted to VP for Digital Media Content and Operations at AccuWeather. Tom tells me he oversees and sets the strategy for the news, video and social content for all AccuWeather content platforms. He's been with the company since 2007. You may remember him for his long tenure as ND for WLOS-TV in Asheville, NC. He's been an ND in Greensboro/High Point and Altoona, PA, and has also worked in Pittsburgh and Cincinnati.
A few GM moves to report:
Gannett has hired ERIC LAND as GM for WTLV/WJXX-TV in Jacksonville, FL. He's a former GM in Tampa, Birmingham, and Buffalo, and also spent some time as COO of the NFL's Tampa Bay Buccaneers.
LEO HENNING has been named GM for Nexstar's KOZL-TV in Springfield, MO, and will also oversee KOLR-TV, which Nexstar oversees through a joint services agreement. He spent five years as an executive with Barrington Broadcasting and 33 years with Quincy Newspaper's broadcast division.
Our Full List of News Director Openings:
Here is my list of stations with open ND jobs, as of Saturday, August 18, 2012.
If you know of any additions/deletions/updates, please email me at: rick@rickgevers.com
WTXF-TV             330 Market St. Philadelphia PA 19106
WRC-TV                4001 Nebraska Ave. NW Washington DC 20016
WFTS-TV              4045 N. Himes Ave. Tampa FL 33607
KNXV-TV              515 N. 44th St. Phoenix AZ 85008
WKYC-TV              1333 Lakeside Ave. Cleveland OH 44114
KSHB-TV            4720 Oak Street Kansas City MO 64112
WDJT-TV             809 S. 60th St. Milwaukee WI 53214
WISN-TV             759 N. 19th St. Milwaukee WI 53233
WSPA-TV         250 International Drive Spartansburg SC 29303
WPBF-TV             3970 RCA Blvd., #7007 Palm Beach Gardens FL 33410
KSNV-TV             1500 Foremaster Lane Las Vegas NV 89101
WPMT-TV           2005 S. Queen Street York PA 17403
WTLV/WJXX    1070 E. Adams St. Jacksonville FL 32202
WKBW-TV           7 Broadcast Plaza Buffalo NY 14202
KOTV                    302 S. Frankfort St. Tulsa OK 74120
KSNW-TV           833 N. Main Wichita, KS 67203
KWCH-TV          2815 East 37th Street North Wichita KS 67219
WFRV-TV           1181 E. Mason St. Green Bay WI 54301
KRBK-TV            (apply to corporate) Springfield, MO
KHGI-TV            13 S. Highway 44 Kearney NE 66848
KBOI-TV            140 N. 16th St. Boise ID 83702
KNOE-TV           1400 Oliver Rd. Monroe, LA 71211
KQDS-TV           2001 London Rd. Duluth MN 55812
WICU/WSEE  3514 State St. Erie PA 16508 (see ad above!)
WVNS-TV          141 Old Cline Rd. Ghent WV 25843
WETM-TV        101 E. Water St. Elmira NY 14901
KKCO-TV           2325 Interstate Ave. Grand Junction CO 81505
KGNS-TV           120 W. Delmar Blvd. Laredo TX 78045
KGWN-TV         2923 E. Lincolnway Cheyenne WY 82001