Greetings:
We have quite a flurry of newly named NDs this week…SIX in fact, and just  ONE new ND opening.   That brings the number of total openings to  27. And those new NDs range from market # 2 to much smaller markets and include several veteran NDs whose names you might recognize.
We do have a paid ad for the one new ND opening, as well as a re-run of an ad for an EP opening in San Diego that we first shared with you last month.  And we have two ND ads and an EP ad that ran last week.
In Names in the News, details about an EP who is changing jobs but only needs to change one letter in her new calls.  There's a new look at the 1970 death of a Los Angeles ND, we have details about the passing of the wife of a long-ago ND, and happier news about the 50th wedding anniversary for a man who may hold the longevity record for a large market ND position.
All that, and more, after this week's changes:
New News Directors Named:
KVEA/KWHY-TV, Los Angeles, CA…RICK MORALES has been promoted VP/Content for this Telemundo owned duopoly.  He's been at the station for about ten years, most recently as managing editor, and previously worked for Univision in Los Angeles.  He replaces ESTEBAN CRESTE who left the station in February after less than two years as ND there.
WJHL-TV, Johnson City, TN…JOHN SOARES is the new ND here.  John is on the faculty at Cal State Polytechnic University in San Luis Obispo, CA, where he also works at KSBY-TV as an anchor and reporter.  According to the email sent to the staff at WJHL, John has both a law degree and a masters from Emerson University and once worked as a stone mason.  He replaces NEAL BOLING who left the station in January to become Executive ND for Content and Promotion for KHQ-TV in Spokane, WA.  Neal was ND for this Media General owned CBS affiliate for two years.
KIVI-TV, Boise, ID…TAUNA LANGE returns home to her native Idaho as ND for this Journal Broadcasting owned ABC affiliate.  Tauna most recently was ND at XETV in San Diego, a job she left last month.  She's also been an ND in Honolulu and Albuquerque, but began her career as a reporter in Idaho Falls.  She's also worked in Portland, OR.  At KIVI, she replaces ROBBY MESSER who left the station in May after 16 months as the ND here to become a morning EP for KOB-TV in Albuquerque.
KVLY/KXJB-TV, Fargo, ND…veteran newsman GRIFF POTTER will be the next ND for this Hoak Media duopoly.  Griff's been an ND in Paducah, KY, and Quad Cities, IL, an assistant ND in Milwaukee, and an EP or producer in Nashville, Cincinnati, Grand Rapids, Detroit, Kansas City, and Huntsville, AL.  He's also worked in Toledo.  At KVLY/KXJB, he replaces JEREMIAH MOERKE who is stepping aside as ND but will stay at the station in a yet-to-be-determined role.
WGXA-TV, Macon, GA…GEORGE JOBIN has rejoined this Frontier Broadcasting owned FOX affiliate as ND.  He worked at the station from 1992-2001, first in sports, then as Assignment Editor and EP, and worked his way to Station Manager.  He also was GM for WMGT-TV in Macon.  He replaces ALEXIA RIDLEY who left the station in May.
WRBL-TV, Columbus, GA…STEVE KORIOTH has been named ND for this Media General owned CBS affiliate.  Steve most recently spent a short time as EP and later Assistant ND for WKOW-TV in Madison, WI, and spent six years as ND for KTEN-TV in Denison, TX.  He's also worked in Huntsville, AL, Tucson, Dallas and Chicago.  At WRBL, he replaces CHRISTINE TANAKA who left the station last month for a new job at Media General's station in Columbus, OH, after four years as ND here.
New News Director Openings:
KVAL-TV, Eugene, OR…JENNIFER KUGLIN is being promoted to the position of Director of Social Media with parent company Fisher Broadcasting.  She'll be responsible for advancing the company's social media strategies, establishing policy and developing best practices.  Jennifer had been the ND for this CBS affiliate since February, 2008.  You can see an ad for this position below.
**** ***** ****
PAID HELP WANTED AD

S
:

Morning Executive Producer, KSWB-TV, San Diego, CA:
Manages staff to produce morning newscast. Oversees production of other news programming as assigned. Helps implement strategies developed by the news director to improve product and ratings. Has responsibility for decision making on coverage, content and implementation of show direction, graphics and efficient working of program.  Leads daily meetings where story and coverage ideas are discussed and assigned.  Focuses staff on direction and content of stories or live segments in newscast.  Works with reporters to determine direction of story and expectations.  Works closely with assignment desk on coverage, story selection, live coverage, assignment of reporters and crews.  Works with producers on rundowns, story selection, formats, graphics, content and pace and flow of newscast. Keeps producers informed of development/changes throughout the morning.  Edits rundowns, scripts and packages.  Troubleshoots and solves problems.  Does whatever is needed to make morning newscasts work.  Assists news director in staffing issues related to morning newscasts.  Assists news director in critiquing broadcasts.  May fill in as line producer.  May produce broadcasts.  Contributes ideas and oversees development of news series and sweeps stories.  Represents and enforces station policy in resolution of situations that may arise within the morning newscasts.  Other duties as assigned.
College degree in related field preferred.  Creative ability.  Technical insight of broadcast news producing, editing, graphics, on-air performance.    Prefer familiarity with ENG/SNG operations.  Must demonstrate excellent leadership and motivational skills.  Must be well organized and an effective communicator, both oral and written.  Must be able to manage a large staff under extreme pressure in a fast-paced environment.  Must be able to direct the efforts of on-air reporters and anchors.  Must be able to operate as a team member as well as a team leader. Must be able to take suggestions, participate in decision-making, and be flexible in recognizing various points of view.  Must be willing to participate in projects sponsored by the station to enhance its image or help the community.  Must be capable of interacting productively with other employees of the station.
To apply, click here.
**** **** ****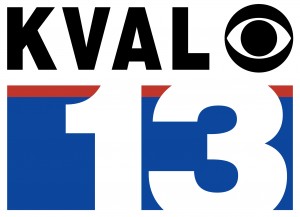 News Director, KVAL-TV, Eugene, OR
JOB TITLE: NEWS DIRECTOR (Job #KVAL-N10-16)
**NOTE:  All of the essential functions, duties, and requirements of this position are not listed in this posting.  Please go to kval.com, click on the KVAL TV tab and click on careers for a full job description.**
GENERAL RESPONSIBILITIES:
Plan, direct, supervise and advance the activities of the TV Newsroom and personnel.  Provide innovation and leadership across all news delivery platforms including:  KVAL-TV, KVAL.com, KVAL News Neighborhood sites, and social media sites (i.e. Facebook, Twitter.)
SPECIFIC DUTIES:
• Plan and direct the gathering, writing, and presentation of daily newscasts and occasional news/public affairs programs.
• Provide overall program and policy direction to news story development and the quality and accuracy of news reporting.
• Recruit, hire, retain, and train qualified news professionals. Manage the team member lifecycle including (but not limited to): contract negotiations, performance coaching and problem resolution.
• Inspire, encourage, and monitor the activities of reporters, anchors, and photographers in development of enterprise news stories and sweep period special reports.
• Work with affiliate station's news directors on content, formats, and contributions, including regular air check critiques of reporters.
• Additional duties as needed and defined by the General Manager.
REQUIREMENTS:
• Minimum four-year degree in Journalism, communications, or related field
• Minimum five years commercial television news experience, with minimum two years in a leadership/management capacity
• Thorough understanding of journalistic/legal standards and current television news gathering techniques and practices
• Strong editorial judgment and copy editing skills
• Creative thinker who has fully embraced  and can teach multi-platform journalism approach
• Proficient with MS Office Suite
TO APPLY: e-mail resume with cover letter to: jobs@fsci.com
Please reference job # KVAL-N10-16 in your correspondence.
NO CALLS OR PHYSICAL RESUMES ACCEPTED
*KVAL Television is an Equal Opportunity Employer
**** ***** ****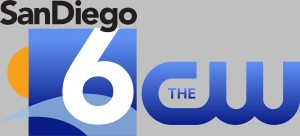 News Director, XETV, San Diego, CA:
San Diego 6 News has an opening for a qualified candidate to oversee all aspects of our News programming.
We are a CW affiliate and currently program 4 hours of news each weekday morning, a weekday 1-hour local magazine show, 2 hours each on Saturday and Sunday mornings, 30 minutes nightly at 10, and an 11-minute recap weekday nights at 11pm.
The ideal candidate will have experience running a News department at an independent, Fox or CW station in a medium or small market.  Other key strengths include demonstrated team-building abilities, efficient use of resources, social networking strategies, budgeting and expense control.
Please contact Chuck Dunning @ chuck.dunning@sandiego6.com
**** ***** ****

Medium Market (Southwest) News Director Opening:
A growing broadcasting company is seeking a News Director to lead in a medium-sized market in the Southwest.
Five to ten years of News Management is required. Three or more years of News Director or Assistant News Director experience preferred.  Candidates must have a successful record of ratings growth, budget maintenance and new media development. You must have proven leadership, hiring and teaching skills.
Competitive compensation/benefits are provided.
Email resume, news philosophy, references and salary requirements to JJ Davis at Talent Dynamics: davis@talentdynamics.com
**** ***** ****
HELP WANTED ADS:

Executive Producer, WKMG-TV, Orlando, FL
Post-Newsweek-owned WKMG-TV in Orlando is searching for its next dynamic manager.  We need an aggressive Executive Producer to lead our morning team to victory on television, online and on social networking outlets.
RESPONSIBILITIES:
• Develop, implement and execute strategy for morning news.
• Oversee execution and overall presentation of morning newscasts.
• Work closely with producers, reporters, photographers, editors, anchors and assignment desk to gather and present the news.
• Maintain editorial direction set by the news director.
• Maintain high quality and standards of WKMG and Post-Newsweek stations.
• Ability to work flexible hours.
• Reports to news director.
QUALIFICATIONS REQUIRED:
• Minimum of five years producing experience in medium or large television market.
• Prior television news management experience preferred.
• College degree preferred.
• Must demonstrate ability to manage people and resources.
TO APPLY, PLEASE SEND RESUME TO:
Steve Hyvonen
News Director
WKMG–TV
4466 N. John Young Parkway
Orlando, FL 32804
or via email to: shyvonen@wkmg.com
(No phone calls please.)
Note: All of the essential functions of this position are not necessarily described in this posting.
Any offer of employment is conditional on successful completion of pre-employment physical exam, including drug screen , background checks, required reference checks and educational degree verification.
We are an equal opportunity employer and will consider all qualified candidates regardless of race, color, religion, national origin, gender, age, marital status, disability, matriculation or political affiliation.
**** ***** ****
Other News Management Openings:
Assistant News Director:
WEWS-TV, Cleveland, OH (listed 7/16/10)
KDKA-TV, Pittsburgh, PA (listed 6/26/10)
WCNC-TV, Charlotte, NC (listed 6/20/10)
WDSU-TV, New Orleans, LA (listed 7/2/10)
WSYR-TV, Syracuse, NY (listed 6/20/10)
KREM-TV, Spokane, WA (new listing this week)
WAOW-TV, Wausau, WI (listed 7/9/10)
Executive News Producer:
KYW-TV, Philadelphia, PA (listed 6/4/10)
KTVU-TV, Oakland/San Francisco, CA (AM EP, listed 7/16/10)
WOIO/WUAB-TV, Cleveland, OH (PM EP, listed 8/1/10)
WKMG-TV, Orlando, FL (relisted 8/13/10, see ad above!)
KTXL-TV, Sacramento, CA (listed 8/13/20)
WISH-TV, Indianapolis, IN (listed 7/9/10)
WTHR-TV, Indianapolis, IN (listed 7/16/10)
KSWB-TV, San Diego, CA (Morning EP, relisted this week, see ad above!)
WKRC-TV, Cincinnati, OH (listed 8/13/10)
WTMJ-TV, Milwaukee, WI (AM EP, relisted 7/23/10)
WSPA-TV, Spartanburg, SC (relisted 7/2/10)
KENS-TV, San Antonio, TX (new listing this week)
WTLV/WJXX, Jacksonville, FL (PM EP, listing revised 7/23/10)
KOLD-TV, Tucson, AZ (AM EP, listed 6/20/10)
WHAM-TV, Rochester, NY (listed 7/9/10)
KSLA-TV, Shreveport, LA (Morning EP, listed 6/13/10)
WCTI-TV, New Bern, NC (listed 8/8/10)
**** ***** ****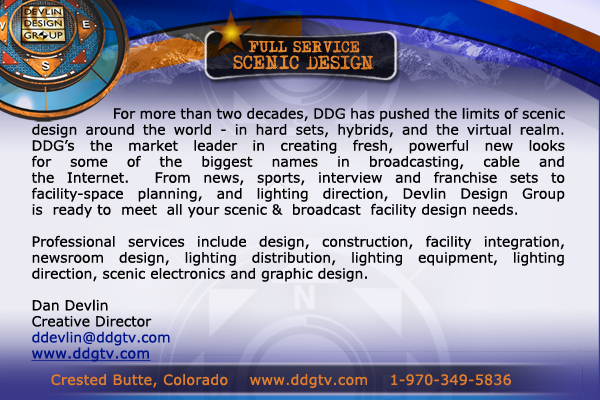 **** ***** ****
Names in the News:
It's not often you can change jobs and only change one letter in your employer's calls, but LISA BLEGEN has done just that.  She's been named EP/Special Projects & Investigations for KTVT-TV, the CBS o-and-o in Dallas/Ft. Worth.  She's been working at WTVT-TV in Tampa, where she's headed the investigative unit since 1997.  She's also worked as a reporter in Milwaukee and as a Special Projects EP in North Carolina.
JUDY GREENE has a new job with much different call letters but she probably won't have to move.  She's the new Morning EP for KVVU-TV, the FOX affiliate in Las Vegas.  She's worked at KSNV-TV in Las Vegas (formerly KVBC-TV) for the past 12 years.
Congratulations to our good friend and longtime WISH-TV (Indianapolis) News Director LEE GILES, and his wife DIANE, as they celebrate their 50th wedding anniversary today (Friday, August 20th).  Lee spent 40 years at WISH, 35 as the news director there, before retiring in 2003.  Lee and Diane still live in the Indianapolis area, where you can often find him on a golf course.  They are going on an Alaskan cruise next month to celebrate.  If you'd like to wish him well, his email is: leegiles8@gmail.com
A civilian watchdog agency in Los Angeles is looking into the 1970 murder of KMEX-TV News Director RUBEN SALAZAR.  The Los Angeles Times has the latest in this story.
Finally, our sympathy to friend and former colleague PATRICK DENNIS whose wife CANDI died last week from complications from what was supposed to be routine (if somewhat complex) back surgery.  She was 63 years old.  Pat now works as a criminal prosecution paralegal for the Maricopa (AZ) County Attorney's office.  Many years ago, Pat was my EP when I was the ND at WTOL-TV in Toledo.  He later was ND for WTVG-TV in Toledo, and also worked in Columbia, MO, Green Bay, Detroit, Oklahoma City, Indianapolis, Kansas City, Springfield, MO, Wilkes-Barre, PA, and Honolulu.  Friends can send a note of sympathy to: pldennis@live.com
**** ***** ****
The full list:
Here's our complete list of the stations that I believe are currently looking for an ND, as of Friday, August 20, 2010.
If you know of any changes, additions, corrections, or deletions, please let me know via email:  rick@rickgevers.com
KIAH-TV  7700 Westpark Dr.                     Houston, TX 77063
XETV     8253 Ronson Rd.                      San Diego, CA 92111 (See ad above!)
WNCN-TV 1205 Front St.                           Raleigh NC 27609
WBNS-TV 770 Twin Rivers Dr.                 Columbus OH 43215
WXMI-TV 3117 Plaza Dr. NE                    Grand Rapids MI 49525
WFMY-TV 1615 Phillips Avenue                Greensboro NC 27405
WJAR-TV 23 Kenney Dr.                            Cranston, RI 02920
WTEN-TV   341 Northern Blvd.                   Albany, NY 12204
KMSB-TV 1855 N. 6th Ave.                         Tuscon, AZ 85705
WNWO-TV   300 S. Byrne Rd.                    Toledo OH 43615
WGME-TV 81 Northport Drive                   Portland, ME 04103
KVEO-TV 349 N. Expressway                    Brownsville TX 78521
KCRG-TV 501 2nd Ave. NE                        Cedar Rapids IA 52401
WDBD-TV, One Great Place                     Jackson MS 39209
WCBD-TV 210 W. Coleman Blvd.            Mt. Pleasant SC 29464
KHAS-TV 6475 Osborne Dr.                     West Hastings NE 68901
KTRV-TV 1 Sixth St. N.                               Boise ID 83687
KSFY-TV 300 N. Dakota Ave. #100        Sioux Falls SD 57104
KVAL-TV 4575 Blanton Road             Eugene OR 97405 (see ad above!)
WMGT-TV   PO Box 4328                            Macon GA 31208
KTKA-TV, 2121 SW Chelsea Dr.               Topeka KS 66614
KTVL-TV 1440 Rossanley Dr.                   Medford OR 97501
WVIR-TV 503 E. Market St.                      Charlotteville VA 22902
KFBB-TV 3012 Highwoods Blvd.               Great Falls MT 59403
KLDO-TV 226 Bob Bullock Loop                Laredo, TX 78040
KGNS-TV   120 W. Delmar Blvd.                Laredo TX 78045
KIEM-TV 5650 S. Broadway                       Eureka CA 95501
*** (Spanish language)
**** ***** ****