Thursday, August 30, 2013 UDPATE:
Longtime FOX o-and-o News Director PHIL METLIN announced his retirement from WTTG-TV today, effective immediately. An email to him seeking more details was returned with this message:
I have retired from my position as News Director here at WTTG effective August 29, 2013. If you need to contact our newsroom, please call 202-895-3002. Thank you.
Phil's been the ND in Washington since early 2008. He'd earlier held the same job at Fox owned stations in Philadelphia (WTXF-TV) and Tampa (WTVT-TV).
It's been a busy week with several new NDs to share with you. We'll have that in our full report tomorrow.
regards,
Rick Gevers
**** ***** ****
Greetings:
FOUR new news directors in this week's report, though only one is new to that job. And, to the best of my knowledge, only ONE new opening, leaving our always unofficial count of open ND jobs at 23.
This week, I'm pleased to welcome AccuWeather as an advertiser. Check out their ad below and visit their booth at this week's RTDNA conference, along with the ad and the convention booth of another advertiser, WeatherMetrics.
Speaking of the conference, the Missouri Mafia will gather for its annual RTDNA get-together on Sunday from 6:00-8:00 in the Anaheim Marriott Hotel's Degrees Wine and Patio Bar. All are welcome to stop by, and broadcast department chair KENT COLLINS promises a special gift for those who've attended the University of Missouri.  I hope to see you there.
In Names in the News…and Other Stuff…more details about BOB SULLIVAN's new job, a new company started by another former Phoenix ND, some news management moves, and several new GM notes. And we have a link to a story about the FAA grounding drone programs at two Universities.
All that and more below!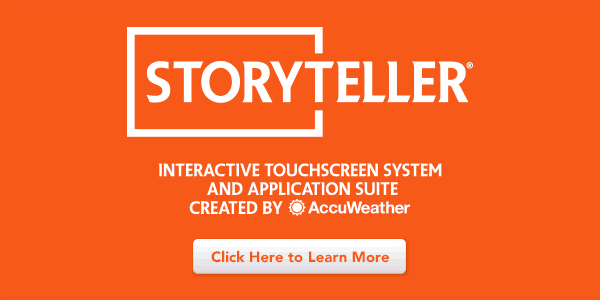 New News Director Opening:
KPHO-TV, Phoenix, AZ…in one of several stories we reported to you earlier this week, MICHELLE DONALDSON is leaving this Meredith owned CBS affiliate to return to Albuquerque. More on that below. Michelle's been the ND here for five years.
Newly Named News Directors:
KMSP/WFTC-TV, Minneapolis, MN…MARIAN DAVEY becomes a news director for the first time as she is promoted at this FOX-owned duopoly. She's been the assistant ND there for ten years, and has served as the interim ND since BILL DALLMAN left in June to become ND for Fox Sports 1. Marian first joined the station in 2002 as managing editor. She also spent 14 years at WCCO-TV in Minneapolis, starting as an intern and rising to managing editor.
KTXL-TV, Sacramento, CA…ED CHAPUIS returns to Sacramento and an ND job as he joins this Tribune owned FOX affiliate. Ed's worked for KCRA-TV in Sacramento for eleven years over two stints, including as ND from 1997-2002. From 2003 until earlier this year he was ND for KTVU-TV in San Francisco/Oakland. Ed's also been an ND in Las Vegas and worked in Chicago. He replaces BRANDON MERCER who left in June after five years as ND.
WTNH-TV, Hartford/New Haven, CT…another former news director returns to the job as AL CARL has been promoted to ND for this LIN Media owned ABC affiliate. He's been the Managing Editor here for the past 18 months. Al's a former ND in Omaha, Savannah, and for two stations in Huntsville. He's also worked for two stations in Kansas City.
Al's former boss at WTNH, ERIK SCHRADER, has also been promoted. He's already on the job as general manager of LIN's newly acquired KSNW-TV, the NBC affiliate in Wichita. Erik was ND at WTNH for two years. He has a varied background: ND in Wilkes-Barre/Scranton and for stations in Joplin and Springfield, MO, and Savannah, GA. He's also worked in production, as a reporter, and as a sports director.
KOB-TV, Albuquerque, NM…as teased above, MICHELLE DONALDSON is returning to Albuquerque to be the next ND for this Hubbard-owned NBC affiliate. She's spent the last five years as ND for KPHO-TV in Phoenix but spent eight years (five as ND) at KRQE-TV in Albuquerque. Here's the KOB story on her hire. Michelle has also worked in Detroit, where she began her career in radio.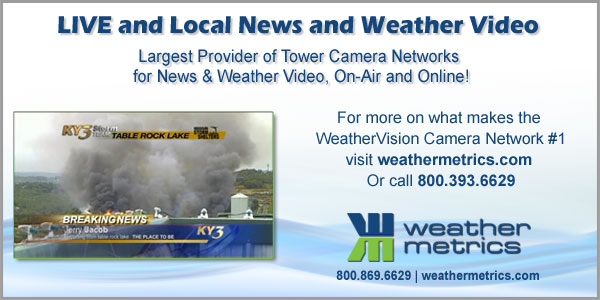 Paid Help Wanted Ads:

Morning News Producer, WCVB-TV, Boston, MA:
Job Description:
WCVB-TV Boston's News Leader, is looking for a dynamic team player to produce our morning newscast.
Job Responsibilities:
Excellent writing and creative skills are a must.
Someone who can build a fast paced, content rich and "right now" driven newscast in the market's most competitive time period.
Hard worker with exceptional news judgment.
Experience Requirements:
Must have a proven track record of both skill and leadership.
Qualifications Requirements:
A minimum of five years' experience producing a principal daily newscast is required.
The ability to produce content on multiple mobile, web and social media platforms required.
Reports To: Assistant News Director
Education: College degree required
To Apply:
Only applicants who meet these requirements will be considered.
All interested candidates should email cover letter, resume and links to your last three newscasts to gwardwell@hearst.com
No phone calls please.

News Director, WEEK/WHOI-TV, Peoria, IL:
WEEK/WHOI-TV is seeking a News Director/Multimedia Content Manager to lead its multi-station news products and services. This operation currently produces 11 hours of local news across three platforms daily. Newscasts air live and simultaneous, using two control rooms, separate studios and news sets. .
Situated 2.5 hours from Chicago, 2.5 hours from St Louis and 3 hours from Indianapolis, Peoria is a vibrant medium-sized city that is easy to live in yet close to big city life and culture.
The management leader for our news department will be responsible for producing and managing local news and visual content for the entire operation including WEEK-TV, Peoria, Illinois' most watched local news, WHOI-TV now the number two news leader in the market, WAOE, the MyNetwork affiliate, and CINewsNow.com. We are partnered with Accu-Weather using the Cinema 3D Live system and the new StoryTeller system.
Granite's Peoria Operation is committed to the new frontier of video journalism as it serves our traditional business and new media. Candidates must be capable of working in a competitive environment to achieve budgetary and viewership goals.
Contact information: Please send cover letter and resume to:
Email: elouck@week.com Or via mail to:
Human Resources
WEEK-TV
2907 Springfield Road
East Peoria, IL 61611
No phone calls, please. Interviews will be by appointment only.
GRANITE BROADCASTING CORPORATION/WEEK-TV is an Equal Opportunity Employer.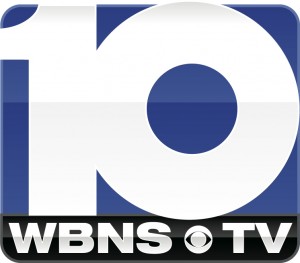 Assistant News Director, WBNS-TV, Columbus, OH:
Want to work for a news station committed to journalistic excellence? Want to work for a company committed to giving you the resources to be number one?
WBNS 10TV, the dominant news station in Central Ohio and a 2013 Emmy Award for News Excellence seeks an assistant news director to help lead its dynamic and award-winning news team. The assistant news director oversees a news staff of 80, manages the day-to-day news coverage, and directly supervises reporters' enterprising efforts.
This is no ordinary newsroom. We thrive on enterprise reporting, breaking news, and investigative reporting. Ideal candidate must have a proven track record in these areas. Leading candidate must also demonstrate exceptional news judgment and newsgathering skills. Superior writing and storytelling skills are also required.
Minimum 5 years experience as a news manager in a top 50 market.
If it sounds too good to be true, submit your resume today at www.dispatchbroadcast.com and see for yourself.
DISPATCH BROADCAST GROUP IS AN EQUAL OPPORTUNITY EMPLOYER.
WE ARE A SMOKE-FREE AND DRUG-FREE WORKPLACE.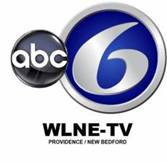 Executive Producer, WLNE-TV, Providence, RI:
ABC6, WLNE-TV in Providence, Rhode Island is looking for an Executive Producer.
Candidate must have 4 years producing experience, have excellent creative and editorial judgment, excellent writing skills and be able to handle deadline pressure. Candidate must also adapt well to changing events and be a self-starter, able to manage a diverse group of employees and personalities while consistently developing fast-paced, graphic-intensive newscasts with live and local elements.
Send tape and resume (stating referring source) via email to: amenard@abc6.com
or via mail to:
Business Manager
WLNE-TV / ABC6
10 Orms Street
Providence, RI 02904
Close 8/29/13 – EOE
Other News Management Openings:
ASSISTANT NEWS DIRECTOR:
KRIV-TV, Houston, TX (listed 6/30/13)
WBNS-TV, Columbus, OH (listed 8/16/13, see ad above!)
WPBF-TV, W. Palm Beach, FL (listed 8/2/13)
KOAT-TV, Albuquerque, NM (listed 7/20/13)
KMTV, Omaha, NE (listed 6/16/13)
KFVS-TV, Cape Girardeau, MO (listed 8/11/13)
WBND/WCWW-TV, South Bend, IN (relisted 7/5/13)
WBTW-TV, Myrtle Beach, SC (News Content Mgr., revised 8/11/13)
WKBN-TV, Youngstown, OH (listed 7/20/13)
EXECUTIVE NEWS PRODUCER:
News 12 New Jersey, Edison, NY (Morning EP, listed 7/5/13)
KCBS-TV, Los Angeles, CA (EP of Sports, listed 8/11/13)
KRON-TV, San Francisco, CA (relisted 6/30/13)
KTVU-TV, Oakland/San Francisco, CA (Special Projects EP, listed 8/11/13)
The Weather Channel, Atlanta, GA (Morning EP, relisted 6/2/13)
WGCL-TV, Atlanta, GA (2 Positions, AM EP & Spec. Projects, listed 8/2/13)
WSB-TV, Atlanta, GA (Senior EP, listed 7/5/13)
KRIV-TV, Houston, TX (AM & PM openings, listed 6/30/13)
KCPQ-TV, Seattle, WA (relisted 7/20/13)
WFTS-TV, Tampa, FL (Dayside EP, relisted 7/20/13)
WFTV, Orlando, FL (AM EP, listed 8/2/13)
WRAL-TV, Raleigh, NC (listed 7/26/13)
WBAL-TV, Baltimore, MD (Nightside EP, listed 7/13/13)
KUSI-TV, San Diego, CA (relisted 6/23/13)
KSHB-TV, Kansas City, MO (listed 8/11/13)
WDJT-TV, Milwaukee, WI (AM EP, listed 7/5/13)
KOAT-TV, Albuquerque, NM (AM EP, relisted 7/20/13)
WHBQ-TV, Memphis, TN (relisted 6/7/13)
WLNE-TV, Providence, RI (listed 8//16/13, see ad above!)
MANAGING EDITOR:
KTVU-TV, Oakland/San Francisco, CA (listed 7/26/13)
WTNH-TV, Hartford/New Haven, CT (new listing this week)
Situations Wanted:
We offer a free situations wanted ad to news managers who are out of work and looking for a new opportunity. If you'd like to state your case to a well targeted audience, email me an item (max. 150 words). You may include a link to a website, an email address, and a photo. You must include your name. I'll run it for one week. I don't represent or endorse those listed, but merely trying to help.
Names in the News…and other stuff:
We told you earlier about BOB SULLIVAN's promotion to VP/Programming for Scripps. Here's the company's news release. Bob's been VP/Content since 2010, working on new, first run program development while still working with stations. Scripps will hire a new VP of News, and that person will then hire a second Director of News Strategies. Bob's a former GM in Washington, and has worked in Phoenix (two stations) Jacksonville, FL, Denver, Milwaukee, Salt Lake City, and Madison, WI, and ran the Arizona Super Bowl Committee for three years.
Another former Scripps/Phoenix ND, JOE HENGEMUEHLER, wrote this week to let me know that he's going to start a monthly newsletter tied to his new business, Joe Hengemuehler Consulting. Joe's doing focus group research for clients, few of which are TV stations. Learn more about his business by checking out his website by clicking here.
MATT PAPAYCIK returns to his first TV station as the new nightside EP for WINK-TV in Ft. Myers. He's been a producer for WKMG-TV in Orlando for the past 2 1/2 years, but began his career as an A.P. at WINK, eventually rising to 11:00 producer.
After nine years as a producer at WTHR-TV in Indianapolis, DUANE BECKER moves into management as an EP for WCSH-TV in Portland, ME. The move gets Duane closer to his family on the East Coast.
The FAA has grounded drone camera efforts at both the University of Missouri and Nebraska Univeristy.
GM NOTES:
We told you above of ERIK SCHRADER's appointment to GM at KSNW-TV in Wichita.
But that's not the only GM move this week. DAVE BOYLAN announced he's stepping down as GM of WPLG-TV in Miami after ten years. Dave told the staff he's taking a unique position within the industry that he couldn't yet reveal. He's a former GM at FOX owned stations in Los Angeles, Tampa, and Greensboro, and has also worked in Cleveland and Chicago.
PAUL RENNIE returns to Indianapolis as GM of Tribune's WXIN/WTTV. He's been the General Sales Manager for Tribune's KCPQ-TV in Seattle, but went to that job from a similar position at WRTV in Indianapolis.
Our Full List of ND Openings:
Here is my list of stations with open ND jobs, as of Friday, August 23, 2013.
If you know of any additions/deletions/updates, please email me at: rick@rickgevers.com
KWHY-TV 1201 West 5th St., # T-900 Los Angeles CA 90017 *
KPHO-TV 4016 N. Black Canyon Hwy. Phoenix AZ 85017
KCTV 4500 Shawnee Mission Pkwy. Fairway, KS 66205
KVDA-TV 6234 San Pedro San Antonio TX 78216
WXMI-TV 3117 Plaza Dr. NE Grand Rapids MI 49525
WHP-TV 3300 North 6th Street Harrisburg PA 17110
WRIC-TV 301 Arboretum Place Richmond VA 23236
KTUL-TV 3200 S. 29th West Ave. Tulsa OK 74107
KSNW-TV 833 N. Main Wichita, KS 67203
WEYI-TV 2225 W. Willard Road Clio MI 48420
WSET-TV 2320 Langhorne Rd. Lynchburg VA 24501
WIS-TV 1111 Bull St. Columbia SC 29211
WHEC-TV 191 East Ave. Rochester NY 14604
WAAY-TV 1000 Monte Sano Boulevard Huntsville AL 35801
KOAA-TV 530 Communications Circle Colorado Springs CO 80905
WFFF/WVNY-TV 298 Mountain View Dr. Colchester VT 05446
KYTX-TV 2211 ESE Loop 323 Tyler TX 75701
WEEK/WHOI-TV 2907 Springfield Rd. Peoria IL 61611 (see ad above!)
KMID-TV 3200 LaForce Blvd. Midland TX 79711
WTWO-TV PO Box 9268 Terre Haute IN 47808
WUTR/WFXV/WPNY 5956 Smith Hill Rd. Utica NY 13502
WLIO-TV 1424 Rice Ave. Lima OH 45805
KVEO-TV 394 N. Expressway Brownsville TX 78521
* Spanish language station