Tuesday, August 26, 2014 UPDATE:
Another day, another Denver News Director move.
Today it's KMGH-TV's JEFF HARRIS, who's leaving one Scripps ABC affiliate for another Scripps ABC station, WEWS-TV in Cleveland. It's a homecoming for Jeff: he's from Cleveland, and worked at WEWS earlier in his career, from 1997-2000 as a producer.
He left to become EP/Special Projects for KMGH, then left KMGH for a stint as an investigative producer at KPIX-TV in San Francisco. Jeff returned to Denver and KMGH as News Director in October, 2008.
He replaced BYRON GRANDY at KMGH when Byron was promoted to General Manager. Today, Byron sent this note to the staff.
In Cleveland, Jeff replaces JILL MANUEL, who left in March after 5 1/2 years as ND.
We'll have more on this move…and yesterday's departure of KDVR/KWGN-TV ND ED KOSOWSKI in our full report later this week.
Monday, August 25, 2014 UPDATE:
A veteran news director is leaving a top 20 market to pursue new opportunities.
ED KOSOWSKI will leave Tribune's KDVR/KWGN-TV when his contract expires next week after three years as ND for this duopoly. In this note to the staff, General Manager PETER MARONEY says Ed resigned to pursue new 'personal and professional goals.'
Ed's been an ND in San Francisco and Boston, worked in Washington and Miami, as well as for CNBC. His Linkedin page has the whole story.
One other note.  When I first posted this Saturday, I told you that NORA ZIMNETT was going to the Weather Channel as VP of Live Programming.  She's actually Senior VP of Live Programming.  JENNIFER RIGBY remains as VP of Live Programming.  It's been corrected below.
More on all this in our full newsletter later this week.
Greetings:
FOUR new news directors top this week's report, but the ONE new ND opening is in the number one market.
Those changes mean there are now 23 open ND jobs on our list.
We have TWO paid help wanted ads this week for EP positions, one on the West Coast and one on the East Coast.
There's an obituary for the mother of a longtime newswoman, several news manager changes, and a handful of GM moves, as well.
Read on for details.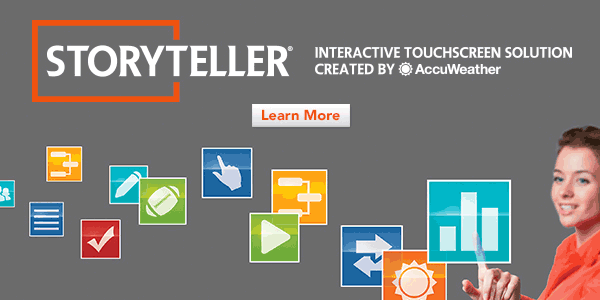 New News Director Openings:
WPIX-TV, New York, NY…MARK EFFRON will leave this Tribune-owned CW affiliate in October, after about 18 months as news director.  Mark tells me he hopes to do some teaching, some consulting, and to spend time with his family, including his mother, who, as you learned last week, lost her husband and Mark's dad earlier this month.  Mark had worked for a public radio station in New York before returning to TV.  He's a former MSNBC executive and a longtime VP/News for the Post-Newsweek stations.
Newly Named News Directors:
WPTV, West Palm Beach, FL…DAN WILSON sheds the 'interim' title as he has been named News Director for this Scripps owned NBC affiliate.  Dan's been the Assistant ND for the company's Phoenix station, KNXV-TV for the past eight years.  He also spent ten years in Las Vegas, as a producer, Executive Producer, and Assistant ND at what was then KVBC-TV and is now KSNV-TV. Dan worked briefly in Pocatello, ID.  He's been the interim ND here since MIKE GARBER left the station in July to become ND for KTVT-TV in Dallas/Ft. Worth.
WKOW-TV, Madison, WI…ED REAMS makes the short trip from Milwaukee to Madison to become ND for this Quincy owned ABC affiliate. Ed's been the Assistant ND for WISN-TV in Milwaukee since 2011. He earlier served for five years as ND at WHSV-TV in Harrisonburg, VA, and worked as a reporter and anchor in Atlanta, New Orleans, Raleigh, and Roanoke. At WKOW, he replaces JOE RADSKE who went across town to become an EP at WISC-TV last month after two years as ND.
WWAY-TV, Wilmington, NC…KEVIN WUZZARDO has been promoted to ND for this Morris Multimedia owned ABC affiliate. He first joined the station in 2006 as morning anchor, moved into management in 2010 and was named Assistant ND last June. Kevin replaces SCOTT PICKEY who left the station earlier this month after more than four years as ND.
WAGM-TV, Presque Isle, ME…it appears that KELLY O'MARA has been promoted to news director for this FOX/CBS combo. That's according to the station's website, where, in a different place, she's listed as the morning anchor. CHRIS WEIMER, who had been the ND and anchor there, left to take a reporting job at WBOC-TV in Salisbury, MD.
Paid Help Wanted Ads: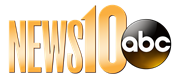 Nightside Executive Producer, KXTV, Sacramento, CA:
News10 (KXTV), a Gannett Company and ABC affiliate in Sacramento, Stockton and Modesto, California seeks an Executive Producer, Nightside. We program more than 30 hours of local news each week and offer an expanding portfolio of websites, hyper-local sites and mobile apps.
News10 is owned by Gannett Co., Inc. (NYSE: GCI), an international media and marketing solutions company. Our portfolio of trusted brands offers marketers unmatched local-to-national reach and customizable, innovate marketing solutions across any platform.
Additionally, we are based in sunny Sacramento. Come join us in the city of trees…and outdoor living. We're an hour from Lake Tahoe… an hour from Napa… and just down the road from San Francisco. Come find out why people move to this area… and never want to leave.
To learn more and to apply, you must use this link:

Morning Executive Producer, WTNH-TV, Hartford/New Haven, CT:
WTNH – the ABC affiliate in the Hartford/New Haven, CT market – has an immediate opening for a morning show Executive Producer.
So what are we looking for?
A real morning show specialist and leader. Someone who can guide the coverage on their shift. Make the important calls as to crews, resources and what gets on the air.
An innovator. We need someone has great ideas and who'll adopt the mantra that today's shows are going to be different than any shows we've aired before.
A motivator. Can you get the people working with you excited about today's challenge?
A Watchdog for the Brand. We're the Voice of the People. That means our stories have to have some viewer benefit and they have to be told through the eyes and voices of real people.
We also say "We've Got Your Back" a lot: we want to do stories that stand up for the regular guy, ask tough questions and hold people accountable.
Why New Haven? This is a fantastic part of the country, miles from the Long Island Sound and located in easy driving/train riding distance from New York, Boston, Cape Cod, Philadelphia and the JerseyShore.
WTNH has a large newsroom with three satellite newsrooms, multiple sat trucks, live vans and TVUs. Do you want to work for a newsroom that is growing?
To apply, contact News Director Al Carl via email at: al.carl@wtnh.com
Equal Opportunity Employer Minorities/Women/Protected Veterans/Disabled
Other News Management Openings:
ASSISTANT NEWS DIRECTOR:
KPRC-TV, Houston, TX (listed 7/27/14)
KPHO-TV, Phoenix, AZ (relisted this week)
WBIR-TV, Knoxville, TN (listed 8/3/14)
KRCR/KCVU-TV, Redding, CA (listed 7/6/14)
WCJB-TV, Gainesville, FL (relisted 7/13/14)
EXECUTIVE NEWS PRODUCER:
WFLD-TV, Chicago, IL (AM EP, relisted 8/3/14)
KPHO-TV, Phoenix, AZ (AM EP, relisted this week)
KOVR-TV, Sacramento, CA (PM EP, new listing this week)
KXTV, Sacramento, CA (PM EP, new listing this week, see ad above!)
KATU-TV, Portland, OR (AM EP, listed 7/13/14)
WTNH-TV, Hartford/New Haven, CT (AM EP, relisted this week, see ad above!)
KMBC-TV, Kansas City, MO (PM EP, listed 7/20/14)
WDAF-TV, Kansas City, MO (PM EP, listed 6/22/14)
WTMJ-TV, Milwaukee, WI (2 positions, EP & Spec. Projects, listed 7/13/14)
KOKH-TV, Oklahoma City, OK (PM EP, listed 8/3/14)
WGHP-TV, Greensboro/High Point, NC (Dayside EP, relisted this week)
WJAR-TV, Providence, RI (relisted 6/15/14)
WDTN-TV, Dayton, OH (Nightside EP, relisted 8/3/14)
KOLD-TV, Tucson, AZ (Nightside EP, listed 7/20/14)
WHEC-TV, Rochester, NY (PM EP, listed 7/13/14)
WCYB-TV, Tri-Cities, TN (listed 7/27/14)
KTVA-TV, Anchorage, AK (relisted 7/13/14)
KTTC-TV, Rochester, MN (relisted 5/30/14)
KTXS-TV, Abilene, TX (listed 7/6/14)
ASSIGNMENT MANAGER:
WHEC-TV, Rochester, NY (listed 7/13/14)
MANAGING EDITOR:
KIRO-TV, Seattle, WA (listed 8/3/14)
WCPO-TV, Cincinnati, OH (relisted 8/17/14)
WINK-TV, Ft. Myers, FL (listed 7/20/14)
NEWS OPERATIONS MANAGER:
WAVE-TV, Louisville, KY (relisted 7/20/14)
Obituary:
NANCY MONTET, mother of longtime newswoman, VICKI MONTET, died this week in Atlanta. She had been battling ovarian cancer. In addition to Vicki, she's survived by her husband of 61 years, a son, and other family members. More in this obituary. Vicki is now working for CNN Newsource. She's a former ND in Charlotte and Nashville, worked for Gannett in Atlanta for a few years, and earlier worked in Jacksonville.  Your sympathy note can be sent to vicki.montet@turner.com
Situations Wanted:
We offer a free situations wanted ad to news managers who are looking for a new opportunity. If you'd like to state your case to a well targeted audience, email me an item (max. 150 words). You may include a link to a website, an email address, and a photo. You must include your name. I'll run it for one week. I don't represent or endorse those listed, but merely trying to help.
Names in the News…and other things:
NORA ZIMMETT joins The Weather Channel as Senior VP of Live Programming. She won't have far to move…she's been working at CNN, and has also worked at Bloomberg News and the Fox News Channel.
GRANT CRUISE joins KRNV-TV in Reno as Assistant News Director. He's been a producer in Harrisburg, VA, and has also worked in Charlotte.
Congratulations to STEPHEN RYDBERG who's been promoted to Executive Producer at KTTC-TV in Rochester, MN. He joined the station two years ago as a producer, and previously worked in La Crosse, WI.
GENERAL MANAGER NEWS:
BRAD RAMSEY, GM of Gannett's WVEC-TV in Norfolk, has been upped to VP of Sales for Gannett. He's also been a GM in Charlottesville, VA.
TONY D'ANGELO has been promoted to GM for the Sinclair duopoly in Columbus, OH, WSYX-WTTE-TV. He had been the Sales Manager there and replaces DAN MELLON. We told you last week that Dan was headed to one of Sinclair's newest stations, WJLA-TV in Washington as GM.
KELLY LATTIMER will be the next GM for the Nexstar operations in Rockford, IL. She's been the Director of Sales there.
Our Full List of ND Openings:
If you know of any additions/deletions/updates, please email me at: rick@rickgevers.com
Here is my list of stations with open ND jobs, as of Saturday, August 23, 2014.
WPIX-TV 220 E. 42nd Street New York NY 10017
KWHY-TV 1201 West 5th St., # T-900 Los Angeles CA 90017 *
New England Cable News, 160 Wells Avenue Newton MA 02459
WFDC-TV 101 Constitution Ave. NW Washington DC 20001 *
WGCL-TV 425 14th St NW, Atlanta GA 30318
KTRK-TV 3310 Bissonet St. Houston TX 77005
KCEC-TV 777 Grant St. #110 Denver CO 80203 *
WEWS-TV 3001 Euclid Ave. Cleveland OH 44115
WCNC-TV 1001 Wood Ridge Center Dr. Charlotte NC 28217
KEYE-TV 10700 Metric Blvd. Austin TX 78758
WBMA/WCFT/WJSU-TV 800 Concourse Parkway, # 200, Birmingham, AL 35244
WTLV/WJXX-TV, 1070 E. Adams St. Jacksonville FL 32202
WIVB-TV 2077 Elmwood Ave. Buffalo NY 14207
WSLS-TV P.O. Box 10 Roanoke VA 24022
KVEO-TV 394 N. Expressway Brownsville TX 78521
WBTW-TV 101 McDonald Court Myrtle Beach, SC 29588
KVRR-TV 4015 9th Ave S Fargo ND 58103
KLFY-TV 1808 Eraste Landry Rd. Lafayette LA 70506
KTAB/KRBC-TV 4510 S. 14th St. Abiliene, TX 79605
KLDO/KXOF-TV 226 Bob Bullock Loop Laredo TX 78040
WKTV 5936 Smith Hill Road Utica NY 13502
WBUP/WBKP-TV 1705 Ash Street Ishpeming MI 49849
KAVU-TV 3808 N. Navarro Victoria, TX 77901
* Spanish language station