Greetings:
This week saw THREE new News Director openings, including one today in Indianapolis where a veteran news director left her station.
THREE other stations named a new ND (though all three have previous ND experience).
That means our count of open ND jobs remains at 30.
THREE of those openings are featured in paid help wanted ads that you'll find below, along with TWO ads for Executive Producer jobs.
We've freshened up our list of Other News Management Openings, will report three obituaries, including two for mothers of people you may know, and, in Names in the News, will report on a number of executive changes in network news departments. And we'll also feature a new job-seeker in our free Situations Wanted section.
Read on!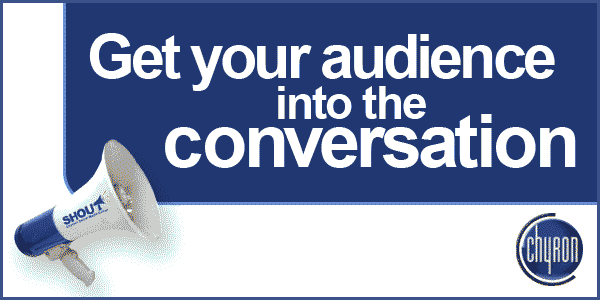 New News Director Openings:
KVEA-TV, Los Angeles, CA…RICK MORALES has left this Telemundo owned Spanish language affiliate. He was ND there for two years, but spent the previous seven years as the station's Managing Editor. He told his staff that his departure was voluntary and that he would be taking some time off. He previously worked as an EP at KMEX-TV, the Univision station in Los Angeles.
WISH-TV, Indianapolis, IN…PATTI McGETTIGAN has left this LIN Media owned CBS affiliate after more than three years as ND. She also spent eight years as ND for another LIN station, WOOD-TV in Grand Rapids, MI, where she worked as a producer in an earlier stint before spending three years as a producer for WTAE-TV in Pittsburgh.
KOLR/KOZL-TV, Springfield, MO…POLLY Van DOREN is leaving this CBS/Fox duopoly after 14 years as ND to become the new ND for WKBW-TV in Buffalo. (More on that below.) Mission Broadcasting owns KOLR, and Nexstar operates the station under an LMA. See the paid ad below for more information on this opportunity.
Newly Named News Directors:
WDJT-TV, Milwaukee, WI…GENIE GARNER has been named ND for this CBS affiliate. She's a former ND at KITV in Honolulu (where she had earlier worked for another station), WHAS-TV in Louisville, and WTHI-TV in Terre Haute, and has also worked in St. Louis. AT WDJT, she replaces GRANT UITTI who left the station in June after 12 years as ND here. WDJT is owned by Weigel Broadcasting.
WKBW-TV, Buffalo, NY…POLLY Van DOREN joins this Granite-owned ABC affiliate next month as its new news director. She's spent the last 14 years as ND for KOLR/KOZL-TV in Springfield, MO (more on that above). Polly previously worked as the Managing Editor and anchor/reporter in Evansville and as an anchor/reporter in Paducah, KY. At WKBW, she replaces JOHN DI SCIULLO who left last month to become Executive Director of Production and Promotion for WBBZ-TV, an independent station in Buffalo.
KWCH-TV, Wichita, KS…JOHN SOARES will be the next ND for this Sunflower Broadcast owned CBS affiliate. He's spent the last two years as the ND for WJHL-TV in Johnson City, TN. Before that he was on the faculty at Cal State Polytechnic University in San Luis Obispo, CA, where he also worked at KSBY-TV as an anchor and reporter. He'll replace CHAD CROSS who left the station last month to become ND for KXAN-TV in Austin, TX.
Help Wanted Ads:

News Director, WSPA-TV, Spartanburg, SC:
WSPA-TV, Media General's CBS station in Spartanburg/Greenville, SC is accepting applications for a News Director who is a team builder and a hands-on leader who possesses solid journalistic judgment and strong people skills.
Responsibilities include, but are not limited to, tactical and strategic management of the News operations; hiring, training and development of news staff; setting and maintaining ethical standards; developing and executing a strategic plan that will improve the stations competitive position in the market. Must develop and market our brand through smart and aggressive acquisition, delivery, and presentation of content across all platforms. Experience and clear understanding of web content and search engine optimization is required.
This position requires a broadcast journalism degree and a minimum of five years senior news management experience. Apply online @ www.mediageneral.com. Please include resume, cover letter and (4) references. EOE M/F/D/V Drug and Background screen required.
News Director, KOLR/KOZL-TV, Springfield, MO:
Duties & Responsibilities:
Manages all aspects of the News Department (other than Production.)
Plans and manages staffing, training, and performance evaluations for the News Department.
Makes decisions regarding hiring, evaluation, promotion and termination of employees.
Develops news coverage strategy for the station and its website.
Critiques newscasts on a daily basis to correct errors, improve coverage and provide mentoring feedback to news staff.
Assigns projects to staff and verifies that deadlines are being met.
Ensures achievement of viewer rating goals.
Determines programming and evaluation of equipment needs to produce quality programming.
Responds to coverage questions.
Works with other senior station leaders to establish and reach station goals.
Performs other duties as assigned.
Requirements & Skills:
Bachelor's degree in Broadcast Journalism, or a related field, or an equivalent combination of education and work related experience.
Minimum five years' experience in news programming production, with at least two years' experience in a leadership role. (More or less depending on market size.
Email resume to: nbingaman@ozarkslocal.tv
or mail to:
Nancy Bingaman
Administrative Assistant
KOZL-KOLR
2650 E. Division
Springfield, MO 65803
Nexstar Broadcasting Group, Inc. is an Equal Opportunity Employer
News Director, WSEE/WICU-TV, Erie, PA:
CBS/NBC duopoly in Erie PA has an exciting opportunity for a news director.
WICU and WSEE seek a leader who can execute a specific strategic plan and coach staff to achieve excellence on multiple platforms. Strong organizational and communications skills are required. The ideal candidate will demonstrate a pattern of creative thinking and commitment to quality journalism.
Send resume, support materials and reference information to: Brian Trauring, Executive News Director, SJL/Lilly Broadcasting at  brian.trauring@13abc.com

Nightside Executive Producer, WPTV, W. Palm Beach, FL:
WPTV in West Palm Beach is looking for a dynamic Executive Producer to lead our nightside team.
This job is perfect for an experienced EP with producing in their background or an outstanding producer ready to make the leap into management. This job oversees all content at night while managing a large staff and oversees the execution of strategic plans.
If you want to be a part of Florida's #1 station, please apply at www.scripps.com and send an email to: Michael.garber@scripps.com

Morning Executive Producer, KOLO-TV, Reno, NV:
KOLO 8 News Now is looking for a Morning Executive Producer to showcase the KOLO 8 News Now brand.
The ideal candidate will be a strong producer ready to take on more responsibility. We have advanced technology and can go live from places the other stations can't. We have the best staffed morning show in town and we need someone to bring together all the skills and put on a product that fits our audience. This is a chance to build your reputation in the news management world.
More details about the job can be found on www.kolotv.com/kolojobs . Email your resume and cover letter to openings@kolotv.com
Other News Management Openings:
ASSISTANT NEWS DIRECTOR:
KING-TV, Seattle, WA (listed 7/13/12)
KATU-TV, Portland, OR (listed 8/5/12)
KENS-TV, San Antonio, TX (listed 7/13/12)
WKOW-TV, Madison, WI (listed 8/12/12)
WBRZ-TV, Baton Rouge, LA (listed 7/13/12)
WCTI-TV, Greenville/New Bern, NC (relisted 6/1/12)
KVLY/KXJB-TV, Fargo, ND (relisted 7/7/12)
KRCR-TV, Redding, CA (listed 8/5/12)
EXECUTIVE NEWS PRODUCER:
KDFW-TV, Dallas, TX (Morning EP, relisted 7/7/12)
KMSP-TV, Minneapolis/St. Paul. MN (AM EP, listed 7/28/12)
WKMG-TV, Orlando, FL (listed 7/28/12)
KPTV/KPDX-TV, Portland, OR (Nightside EP, listed 7/28/12)
WTAE-TV, Pittsburgh, PA (Dayside EP, relisted 6/29/12)
KGTV, San Diego, CA (Morning EP, relisted 8/12/12)
KGTV, San Diego, CA (Special Projects EP, relisted 8/12/12)
KUSI-TV, San Diego, CA (listed 7/7/12)
KENS-TV, San Antonio, TX (listed 7/13/12)
WPTV, W. Palm Beach, FL (Nightside EP, listed 8/18/12, see ad above!)
WAVY-TV, Norfolk, VA (AM & PM EPs, listed 8/12/12)
KRQE-TV, Albuquerque, NM (listed 7/20/12)
WJXT-TV, Jacksonville, FL (Evening EP, relisted this week)
KFSN-TV, Fresno, CA (relisted this week)
WINK-TV, Ft. Myers, FL (relisted 7/7/12)
WTVG-TV, Toledo, OH (listed 7/13/12)
WHAM-TV, Rochester, NY (Dayside EP, relisted 8/18/12)
KFVS-TV, Cape Girardeau, MO (listed 6/29/12)
WCYB-TV, Bristol, TN (relisted 6/24/12)
KOLO-TV, Reno, NV (Morning EP, listed 8/18/12, see ad above!)
Obituaries:
Funeral services for LAURA TOBIA, mother of longtime RTDNA Treasurer and former news director LOREN TOBIA, will be next Tuesday in Media, PA. Mrs. Tobia died this morning, just eight months after her husband (and Loren's father) Dr. ENIO TOBIA. In lieu of flowers, the family suggests donations to Thomas Jefferson University, 925 Chestnut St., Room 110, Philadelphia, PA 19107. Those wishing to send Loren a note of sympathy can do so via email to: tobia@accuweather.com
DORIS MYERS, mother of Accuweather founder Dr. JOEL MYERS, died August 19th at the age of 94.
TONY YOUNG, who founded a video production company in Salt Lake City called Digital Bytes, died August 13th of cancer. He was 51 years old and died a few weeks after he was diagnosed. Tony founded the company after KSL-TV in Salt Lake City closed Video West where he had worked. He also worked for KUTV in Salt Lake City. During his career he worked with pro sports teams, the Salt Lake City Organizing Committee, and clients all over the world.
Situations Wanted:
Our Situations Wanted listings are free. If you'd like to state your case to a well targeted audience, email me an item (max. 100 words). You may include a link to a website, an email address, and a photo. You must include your name. I'll run it for one week. I don't represent or endorse those listed, but merely trying to help.
Meet Dick Byrd:
Do you want your newscasts, etc. to affect people's lives? Do you want your newscasts, etc. to relate to the viewer? Do you want story selection, story coverage, story preparation and story airing to mean something to the viewer? Let me lead your team to doing just that by being your executive producer. Allow me to mentor, train, guide and coax your staff into better stories, better newscasts, etc. and better audiences. Southeast preferred but I have an open mind. Learn more about me on Linkedin, or email me at: dickbyrd1@gmail.com
Names in the News:
After more than 20 years at ABC News, including eight as Executive Producer of World News Tonight, JON BANNER is leaving to take a job as Senior Vice President, Global Planning and Strategy for Pepsico. Banner joined ABC as a production assistant in 1989 and eventually rose to be EP of the evening newscast until 2011. He then became Senior Executive Producer of Special Projects.
Another ABC News veteran, TOM NAGORSKI, is also leaving. He'll be the new Executive Vice President of the Asia Society. He started with ABC in 1983 and most recently has served as Manging Editor on the Foreign Desk.
KEITH SUMMA leaves CBS News to join Univision as VP of News Partnerships. He'll oversee the relationship with ABC News on the new news network the two companies plan to launch next year.
JASON VINCENT, who recently left his job as ND for KQDS-TV in Duluth after a controversial Facebook post, has landed as the new morning anchor for KGAN-TV in Cedar Rapids, IA.
There's one GM move this week:
KOMO-TV in Seattle has promoted JANENE DRAFS to GM for this ABC affiliate. She's been the Station Manager there. Janene joined the station 25 years ago as a sales assistant. She replaces JIM CLAYTON who will now leave the station at the end of this month.
Our Full List of News Director Openings:
Here is my list of stations with open ND jobs, as of Friday, August 24, 2012.
If you know of any additions/deletions/updates, please email me at: rick@rickgevers.com
KVEA-TV 3000 W. Alameda Ave. Burbank CA 91523
WTXF-TV 330 Market St. Philadelphia PA 19106
WRC-TV 4001 Nebraska Ave. NW Washington DC 20016
WFTS-TV 4045 N. Himes Ave. Tampa FL 33607
KNXV-TV 515 N. 44th St. Phoenix AZ 85008
WKYC-TV 1333 Lakeside Ave. Cleveland OH 44114
WISH-TV 1950 N. Meridian St. Indianapolis IN 46202
KSHB-TV 4720 Oak Street Kansas City MO 64112
WISN-TV 759 N. 19th St. Milwaukee WI 53233
WSPA-TV 250 International Drive Spartansburg SC 29303 (see ad above!)
WPBF-TV 3970 RCA Blvd., #7007 Palm Beach Gardens FL 33410
KSNV-TV 1500 Foremaster Lane Las Vegas NV 89101
WPMT-TV 2005 S. Queen Street York PA 17403
WTLV/WJXX 1070 E. Adams St. Jacksonville FL 32202
KOTV 302 S. Frankfort St. Tulsa OK 74120
KSNW-TV 833 N. Main Wichita, KS 67203
WFRV-TV 1181 E. Mason St. Green Bay WI 54301
KOLR/KOZL 2650 E. Division Springfield MO 65803 (see ad above!)
KRBK-TV (apply to corporate) Springfield, MO
WNCT-TV 3221 S. Evans St. Greenville NC 27834
KHGI-TV 13 S. Highway 44 Kearney NE 66848
KBOI-TV 140 N. 16th St. Boise ID 83702
KNOE-TV 1400 Oliver Rd. Monroe, LA 71211
KQDS-TV 2001 London Rd. Duluth MN 55812
WICU/WSEE 3514 State St. Erie PA 16508 (see ad above!)
WVNS-TV 141 Old Cline Rd. Ghent WV 25843
WETM-TV 101 E. Water St. Elmira NY 14901
KKCO-TV 2325 Interstate Ave. Grand Junction CO 81505
KGNS-TV 120 W. Delmar Blvd. Laredo TX 78045
KGWN-TV 2923 E. Lincolnway Cheyenne WY 82001