September 2, 2010 UPDATE:
WBNS-TV, the Dispatch Broadcasting owned CBS affiliate in Columbus, OH, has named ELBERT TUCKER as its next ND.  Elbert has been ND for Newport's WKRC-TV since 2001, and has worked at the station since 1992.  He's also worked in Birmingham and Chattanooga.  At WBNS, he replaces JOHN CARDENAS who was promoted last May to be GM of sister Dispatch station WTHR-TV in Indianapolis after eleven years as ND in Columbus.
We'll have more on this story…and all this week's changes…in our next full edition which may be slightly delayed due to holiday travel.
**** ***** ****
Greetings:
It's a busy week, with  THREE new ND openings,  TWO new NDs, two obituaries, and a host of items in Names in the News.
That brings our unofficial count of open ND jobs to 28.
We have paid help wanted ads for two of those new ND jobs, and ads for two other news management positions at strong stations.  And we're re-running ads for another ND opening and for another management opening…you first saw those ads last week.
There's news of the death of a veteran news director who held that job in three different places, as well as information on the passing of a legendary San Francisco anchorman who was the father of a former ND.  In Names in the News, a past RTDNA President has a new job, we have a management move for a morning EP, and new jobs for two former NDs.
All that follows this week's changes:
New News Director Openings:
WSBT-TV, South Bend, IN…MEG SAUER, longtime ND for this Schurz-owned CBS affiliate, has been reassigned to a new position as Content Manager, in which she'll coordinate the day to day news coverage with other Schurz properties in South Bend.  She will report to the next ND.  You can learn more about this opportunity in the paid ad below.
WTVM-TV, Columbus, GA…ANNE HOLMES has left this Raycom-owned ABC station after more than three years as ND.  She'd earlier worked as an EP in Philadelphia.  You can learn more about this opportunity in the paid ad below.
WEAU-TV, Eau Claire, WI…JOHN LaPORTE is returning to Milwaukee as News Content Manager for WITI-TV, the FOX affiliate there.  John's a former ND for WTMJ-TV in Milwaukee, as well as in Palm Springs, CA.  He's also worked in Houston, Green Bay, Albany, NY, Hartford, and Omaha.  John's been ND for this Gray TV owned NBC affiliate since last September.
New News Directors Named:
WXMI-TV, Grand Rapids, MI…KERRI CAVANAUGH will be the next ND for this FOX affiliate.  Kerri most recently was ND for WSFL-TV in Ft. Lauderdale/Miami, which shut down its news operation recently.  The station produced a morning show in conjunction with the Ft. Lauderdale Sun-Sentinel.  WXMI, WSFL, and The Sun-Sentinel all are owned by Tribune.  Earlier, Kerri spent more than ten years with WFTS-TV in Tampa, and also worked in West Palm Beach and Tuscaloosa, AL.  At WXMI, she replaces TIM DYE, the only ND in WXMI's history, who became ND for WXYZ-TV in Detroit in July.
KIEM-TV, Eureka, CA…BETSY LAMBERT is the new ND and anchor for this NBC affiliate.  She's been a reporter in Bakersfield, has worked as a producer in Salt LAke City, and began her career as a reporter in Idaho Falls, ID.  She replaces LESLIE BUCHANAN who left (after two years as ND) to spend more time with her family and her one year old son.  KIEM is owned by Pollack/Belz Communications.
**** ***** ****
HELP WANTED ADS:

News Director, WSBT-TV, South Bend, IN
WSBT-TV (CBS) South Bend-Elkhart's News-Leader and number one rated television station is looking for our next newsroom coach, visionary and leader who will maximize all of the co-owned market news resources (South Bend Tribune, WSBT Radio Group) in a 24/7 news world while developing and delivering compelling content to all WSBT-TV platforms.
The successful candidate will have:
•        Impeccable journalistic standards and ethics.
•        Great storytelling, writing and producing coaching skills.
•        A minimum of ten years of TV news experience with at least five years as a news manager or supervisor.
•        Keen eye for talent.
•        Documented audience growth in previous position(s).
•        The ability to articulate the specifics of how he/she will manage the news process in the 24/7, on-demand world, as well as regularly-scheduled television news broadcasts.
•        Superior organization and resource management skills.
•        A clear vision of the newsroom work flow of today and the future newsroom work flow of "tomorrow."
Please submit a detailed resume on or before 10/15/10 to:
Ms. Rhonda Malone
HR Manager/Accounting Assistant
WSBT-TV
1301 E Douglas Rd
Mishawaka, IN 46545
WSBT-TV is an Equal Opportunity Employer.
DMV check and substance screening are pre employment requirements.
**** ***** ****

News Director, WTVM/WXTX-TV, Columbus, GA
WTVM-TV, Raycom Media's dominate ABC affiliate in Columbus, GA, is seeking a News Director to guide its news department in producing multiple daily newscasts for WTVM and WXTX, the local FOX affiliate.
Responsibilities include daily news planning, direct leadership of news staff, supervision of all news content, hiring and promotion, budgeting and newsroom administration. Successful candidate needs  a strong track record in the areas of digital news growth, citizen contributions, and cultivating talent to contribute the most compelling content to our news products on-air, on-line, and on mobile.
Your background needs to include significant experience in television newsroom management –  3 to 5 years preferred.
Send your resume and salary requirement to:
Human Resources Department
WTVM-TV
PO Box 1848
Columbus GA 31902
or via email to:  lbrantley@wtvm.com
EOE-M/F/H/V
**** **** ****

Executive News Producer, WTHR-TV, Indianapolis, IN

The top-rated news station in Indianapolis seeks an Executive Producer who will aggressively manage enterprise, newscast promotions, breaking news on all platforms and the important details inherent in a first class product at WTHR, the NBC affiliate.
This EP position is responsible for overseeing the final presentation of our evening and late newscasts and ensuring superior digital content. This requires senior news management experience and abilities as well as strong people skills. The ideal candidate has demonstrated success in improving ratings, developing interesting content, topical promotion and a high level of production. Other duties may include newscast producing, leading or assisting in the planning and production of sweeps, sports and other major events.
A minimum 10 years experience in major market television news as a producer and /or executive producer is required. College degree highly preferred.
Qualified applicants may apply online at www.dispatchbroadcast.com
DISPATCH BROADCAST GROUP IS AN EQUAL OPPORTUNITY EMPLOYER.  WE ARE A SMOKE-FREE AND DRUG-FREE WORKPLACE.
**** ***** ****
Assistant News Director, WSMV-TV, Nashville, TN

WSMV-TV seeks a hands-on leader to plan, oversee, and execute day-to-day news coverage for all platforms – and help manage a high-performing team of more than 70.
Must be an organized, detail-oriented, and forward-thinking individual with strong news judgment and management skills. Direct supervision of assignment desk and reporting staff. Must ensure that all coverage meets standards for station strategy and journalistic excellence. Will manage various projects as assigned by news director, including community events, special reports, new digital platforms, and ongoing process improvement. Hands-on execution of breaking news and weather events.
The right candidate is a creative thinker who has fully embraced multi-platform journalism and can help brainstorm innovative ways to present great content on air, online and everywhere else. Enterprising unique content is what we do best – so we're looking for a person full of ideas, and full of passion to inspire others to see them through.
Minimum 10 years experience, with assignment desk and management experience preferred.
To apply, click here.
**** ***** ****

Morning Executive Producer, KSWB-TV, San Diego, CA:
Manages staff to produce morning newscast. Oversees production of other news programming as assigned. Helps implement strategies developed by the news director to improve product and ratings. Has responsibility for decision making on coverage, content and implementation of show direction, graphics and efficient working of program.  Leads daily meetings where story and coverage ideas are discussed and assigned.  Focuses staff on direction and content of stories or live segments in newscast.  Works with reporters to determine direction of story and expectations.  Works closely with assignment desk on coverage, story selection, live coverage, assignment of reporters and crews.  Works with producers on rundowns, story selection, formats, graphics, content and pace and flow of newscast. Keeps producers informed of development/changes throughout the morning.  Edits rundowns, scripts and packages.  Troubleshoots and solves problems.  Does whatever is needed to make morning newscasts work.  Assists news director in staffing issues related to morning newscasts.  Assists news director in critiquing broadcasts.  May fill in as line producer.  May produce broadcasts.  Contributes ideas and oversees development of news series and sweeps stories.  Represents and enforces station policy in resolution of situations that may arise within the morning newscasts.  Other duties as assigned.
College degree in related field preferred.  Creative ability.  Technical insight of broadcast news producing, editing, graphics, on-air performance.    Prefer familiarity with ENG/SNG operations.  Must demonstrate excellent leadership and motivational skills.  Must be well organized and an effective communicator, both oral and written.  Must be able to manage a large staff under extreme pressure in a fast-paced environment.  Must be able to direct the efforts of on-air reporters and anchors.  Must be able to operate as a team member as well as a team leader. Must be able to take suggestions, participate in decision-making, and be flexible in recognizing various points of view.  Must be willing to participate in projects sponsored by the station to enhance its image or help the community.  Must be capable of interacting productively with other employees of the station.
To apply, click here.
**** **** ****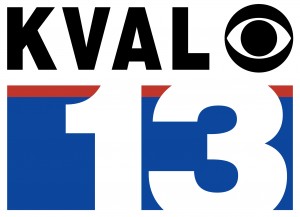 News Director, KVAL-TV, Eugene, OR
JOB TITLE: NEWS DIRECTOR (Job #KVAL-N10-16)
**NOTE:  All of the essential functions, duties, and requirements of this position are not listed in this posting.  Please go to kval.com, click on the KVAL TV tab and click on careers for a full job description.**
GENERAL RESPONSIBILITIES:
Plan, direct, supervise and advance the activities of the TV Newsroom and personnel.  Provide innovation and leadership across all news delivery platforms including:  KVAL-TV, KVAL.com, KVAL News Neighborhood sites, and social media sites (i.e. Facebook, Twitter.)
SPECIFIC DUTIES:
• Plan and direct the gathering, writing, and presentation of daily newscasts and occasional news/public affairs programs.
• Provide overall program and policy direction to news story development and the quality and accuracy of news reporting.
• Recruit, hire, retain, and train qualified news professionals. Manage the team member lifecycle including (but not limited to): contract negotiations, performance coaching and problem resolution.
• Inspire, encourage, and monitor the activities of reporters, anchors, and photographers in development of enterprise news stories and sweep period special reports.
• Work with affiliate station's news directors on content, formats, and contributions, including regular air check critiques of reporters.
• Additional duties as needed and defined by the General Manager.
REQUIREMENTS:
• Minimum four-year degree in Journalism, communications, or related field
• Minimum five years commercial television news experience, with minimum two years in a leadership/management capacity
• Thorough understanding of journalistic/legal standards and current television news gathering techniques and practices
• Strong editorial judgment and copy editing skills
• Creative thinker who has fully embraced  and can teach multi-platform journalism approach
• Proficient with MS Office Suite
TO APPLY: e-mail resume with cover letter to: jobs@fsci.com
Please reference job # KVAL-N10-16 in your correspondence.
NO CALLS OR PHYSICAL RESUMES ACCEPTED
*KVAL Television is an Equal Opportunity Employer
**** ***** ****
Other News Management Openings:
Assistant News Director:
WEWS-TV, Cleveland, OH (listed 7/16/10)
KDKA-TV, Pittsburgh, PA (listed 6/26/10)
WCNC-TV, Charlotte, NC (listed 6/20/10)
WSMV-TV, Nashville, TN (new listing this week, see ad above!)
WDSU-TV, New Orleans, LA (listed 7/2/10)
WSYR-TV, Syracuse, NY (listed 6/20/10)
KREM-TV, Spokane, WA (listed 8/20/10)
WAOW-TV, Wausau, WI (listed 7/9/10)
Executive News Producer:
KYW-TV, Philadelphia, PA (listed 6/4/10)
KTVU-TV, Oakland/San Francisco, CA (AM EP, listed 7/16/10)
WOIO/WUAB-TV, Cleveland, OH (PM EP, listed 8/1/10)
WKMG-TV, Orlando, FL (relisted 8/13/10)
KTXL-TV, Sacramento, CA (listed 8/13/20)
WISH-TV, Indianapolis, IN (listed 7/9/10)
WTHR-TV, Indianapolis, IN (relisted this week, see ad above!)
KSWB-TV, San Diego, CA (Morning EP, relisted 8/20/10, see ad above!)
WKRC-TV, Cincinnati, OH (listed 8/13/10)
WTMJ-TV, Milwaukee, WI (AM EP, relisted 7/23/10)
WSPA-TV, Spartanburg, SC (relisted 7/2/10)
KENS-TV, San Antonio, TX (listed 8/20/10)
WTLV/WJXX, Jacksonville, FL (PM EP, listing revised 7/23/10)
KOLD-TV, Tucson, AZ (AM EP, listed 6/20/10)
WHAM-TV, Rochester, NY (listed 7/9/10)
KSLA-TV, Shreveport, LA (Morning EP, listed 6/13/10)
WCTI-TV, New Bern, NC (listed 8/8/10)
**** ***** ****
Obituaries:
I'm sorry to tell you that ALAN LITTLE died Tuesday after a long illness.  Alan began his career as a photographer, transitioned to the assignment desk, and worked as a special projects producer at stations in Orlando, Minneapolis, Seattle, and Houston, often working with his friend BOB JORDAN, the ND at WFTV in Orlando.  Alan was the first ND for KABB-TV, the FOX affiliate in San Antonio TX.  He later worked for the now-shuttered San Antonio News Channel, briefly worked as an ND in Arkansas and Kentucky, and worked for BrightHouse Networks in Florida.
Longtime San Francisco anchor DAVE McELHATTON died Monday of a stroke related illness.  He was 81.  Dave was the father of the late TERRY McELHATTON, who spent about ten years as ND for KNTV in San Francisco.  Terry also worked in Denver.  Sadly, Terry died in 2008 from a heart attack.
**** ***** ****
Names in the News:
Past RTDNA President BARBARA COCHRAN is joining the faculty of the University of Missouri as the Curtis B. Hurley Chair in Public Affairs Reporting. She'll be based in the University's Washington DC bureau.  Cochran became RTDNA (then RTNDA) President in 1997 and now is the President Emeritus of the organization.  Earlier in her career, she was VP and Washington Bureau Chief for CBS News, EP for NBC's "Meet the Press," VP of news for NPR, and Managing Editor of the Washington Star.
MONIQUE HARRIS is the new AM EP for WITI-TV, the FOX affiliate in Milwaukee.  She had held the same job for the now-shuttered WSFL-TV in Tampa.  Monique has also worked at WGCL-TV in Atlanta and at WMAQ-TV in Chicago.  Also, as reported above, JOHN LaPORTE is joining WITI as News Content Manager.
TANYA VEA, once the ND for KUTV in Salt Lake City, is now working for the parent company of a competitor.  She's been named VP of Program Development for Deseret Management Company, owners of KSL-TV. She'll oversee public relations work on developing programming for multiple platforms.  Tanya left KUTV in 2008 after three years as ND and 15 at the station to take a job with an SLC PR firm.
Former Providence, RI (WLNE-TV) News Director/Anchor DAVE LAYMAN has taken a new job as Public Information Officer for the Rhode Island treasurer, FRANK CAPRIO, who's running for governor.  Dave's anchored for two different stations in Providence, as well as stations in Dallas, Columbus, OH, and Baton Rouge, LA.  He's been working in public relations in Rhode Island for the last few years.
**** ***** ****
The full list:
Here's our complete list of the stations that I believe are currently looking for an ND, as of Friday, August 27, 2010.
If you know of any changes, additions, corrections, or deletions, please let me know via email:  rick@rickgevers.com
KIAH-TV  7700 Westpark Dr.                     Houston, TX 77063
WNCN-TV 1205 Front St.                           Raleigh NC 27609
XETV        8253 Ronson Rd.                        San Diego, CA 92111
WBNS-TV 770 Twin Rivers Dr.                 Columbus OH 43215
WFMY-TV 1615 Phillips Avenue                Greensboro NC 27405
WJAR-TV 23 Kenney Dr.                            Cranston, RI 02920
WTEN-TV   341 Northern Blvd.                   Albany, NY 12204
KMSB-TV 1855 N. 6th Ave.                         Tuscon, AZ 85705
WNWO-TV   300 S. Byrne Rd.                    Toledo OH 43615
WGME-TV 81 Northport Drive                   Portland, ME 04103
KVEO-TV 349 N. Expressway                    Brownsville TX 78521
KCRG-TV 501 2nd Ave. NE                        Cedar Rapids IA 52401
WDBD-TV, One Great Place                      Jackson MS 39209
WSBT-TV  1301 E. Douglas Rd.           Mishawaka IN 46545 (see ad above!)
WCBD-TV 210 W. Coleman Blvd.             Mt. Pleasant SC 29464
KHAS-TV 6475 Osborne Dr.                     West Hastings NE 68901
KSFY-TV 300 N. Dakota Ave. #100        Sioux Falls SD 57104
KTRV-TV  1 Sixth St. N.                               Nampa ID 83687
KVAL-TV 4575 Blanton Road             Eugene OR 97405 (see ad above!)
WMGT-TV   PO Box 4328                            Macon GA 31208
WTVM-TV 1900 Wynnton Rd.           Columbus GA 31906 (see ad above!)
WEAU-TV 1907 S. Hastings Way      Eau Claire WI 54701
KTKA-TV, 2121 SW Chelsea Dr.               Topeka KS 66614
KTVL-TV 1440 Rossanley Dr.                   Medford OR 97501
WVIR-TV 503 E. Market St.                      Charlotteville VA 22902
KLDO-TV 226 Bob Bullock Loop                Laredo, TX 78040
KGNS-TV   120 W. Delmar Blvd.                Laredo TX 78045
KFBB-TV 3012 Highwoods Blvd.               Great Falls MT 59403
*** (Spanish language)