Greetings:
It was great to see some of you (and meet a few others for the first time) at this week's NABJ conference.   I hope to see many more of you at RTDNA in New Orleans next month.
It's been a busy week for ND changes, with TWO new openings…one in a top five market…and FIVE new news directors to introduce you to.
That reduces our list of open news director jobs to 27.
We have a new ad for one of those openings…that's below, as well as some updated information in our Other News Management section.
And there are few items in Names in the News, including surgery for the wife of a longtime news director and a new baby for a four-time ND and his wife.
That's all below…after this week's changes:
New News Director Openings:
KDFW-TV, Dallas, TX…we told you earlier this week that MARIA BARRS was leaving this Fox o-and-o to become General Manager for KXTV, Gannett's ABC affiliate in Sacramento.  It's a return to Sacramento for Maria, who worked there much earlier in her career, a career which has also included stops in St. Louis, Redding, CA, Salinas-Monterey (as ND), and 17 years in Dallas, the last 13 as news director.
KLEW-TV, Lewiston, ID…GREG MEYER has left this Fisher Broadcasting owned CBS station after almost ten years as News Director.
Newly Named News Directors:
WXXA-TV, Albany, NY…veteran news director DAVID BAER returns home as ND for this Newport Television owned FOX station.  We told you just two weeks ago that David was leaving WGGB-TV in Springfield, MA, after three years as ND.  He tells me he grew up in nearby Troy, NY, still has lots of family in the area, and was graduated from college in the market.  In addition to WGGB-TV, David's been an ND in Indianapolis, Raleigh, Providence, Portland, ME, and Buffalo.  In fact, his former GM and owner in Buffalo, SANDY DIPASQUALE is the CEO of Newport TV. David replaces GARY LaPLANTE who left last month after three years as ND to be the Assistant ND for WFXT-TV in Boston.
KVEO-TV, Brownsville, TX…veteran broadcaster PAUL ALEXANDER takes over as ND for this NBC affiliate.  Paul's been a sports anchor in Tucson, Austin, TX, San Antonio and St. Louis, a news anchor for the statewide News of Texas, and a news and sports radio talk show host.  He replaces JON McCALL who retired as ND of this Communications Corporation of America station back in June.  Jon was ND there for nine months.
KTVB-TV, Boise, ID…this Belo owned station has promoted KATE MORRIS to News Director.  She's been the EP for this ABC affiliate for the last 3 1/2 years.  She's a native of the area who has also worked for KSAZ-TV in Phoenix as a news producer.  Kate replaces JIM GILCHRIEST who left the station in June to become ND for WAVY-TV in Norfolk after almost four years as ND.
WAOW-TV, Wausau, WI…JOHN LAUGHRIN moves west across Wisconsin to become ND for this Quincy Newspapers owned ABC affiliate.  John is currently an EP for WLUK-TV in Green Bay, where he earlier worked as a sports producer.  John also worked for WFRV-TV in Green Bay as a news producer.  He's a Wisconsin native who graduated from the University of Wisconsin-Green Bay (and I'm just guessing he's a Packers fan).  John replaces KATHY REYNOLDS who oversaw the newsroom with the title of Assistant ND.  She left in June to become the ND for WEYI-TV in Flint, MI.
KYMA-TV, Yuma, AZ…JENNIFER MUSA returns to Yuma as news director for this Intermountain West Communications (formerly Sunbelt) owned NBC affiliate.  She earlier had worked for KSWT-TV in Yuma before taking a reporting job in San Diego.  Ironically, the man she is replacing, LUIS CRUZ, is leaving Yuma to take a reporting job in…San Diego.  Luis was ND here for three years in his second stint as ND for KYMA.
**** ***** ****
Help Wanted Ad: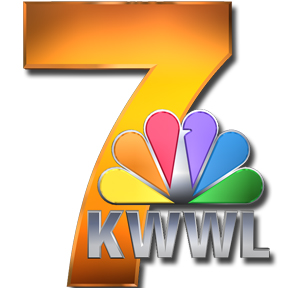 News Director, KWWL-TV, Waterloo, IA:
KWWL in Waterloo-Cedar Rapids-Dubuque-Iowa City – DMA 88, seeks a dynamic News Director to lead our news team to the next level.
KWWL, Iowa's News Channel is a healthy heritage station, rich with history and tradition, and an industry frontrunner in new media, consistently ranking among the top broadcast web sites in the country. We produce nine half hours of television news daily.
The successful candidate will be responsible for establishing and maintaining market leading standards for newsroom operations and content. Other duties include hiring, coaching, supervising and evaluating news personnel and preparation and administration of newsroom budgets and capital requests. Reporting to the Station Manager, the News Director is expected to work closely with other department managers to achieve the company's overall performance goals.
A minimum of 8 years television news management experience and a college degree in broadcast journalism preferred. You must demonstrate a strong working knowledge of community issues and needs, as well as sound journalistic principles. You must have the ability to make fast, accurate journalistic, ethical and logistical judgments.
If you have a passion for excellence, and a burning desire to lead what can become the best local broadcast news operation in Eastern Iowa, we want to hear from you.
Send your resume to: kleer@kwwl.com or mail your information to:
Kim Leer
KWWL Television
500 East Fourth Street
Waterloo, Iowa 50703
KWWL is part of Quincy Newspapers Inc. Broadcast Group, a family owned company with 12 stations broadcasting in 11 states.  EOE
**** ***** ****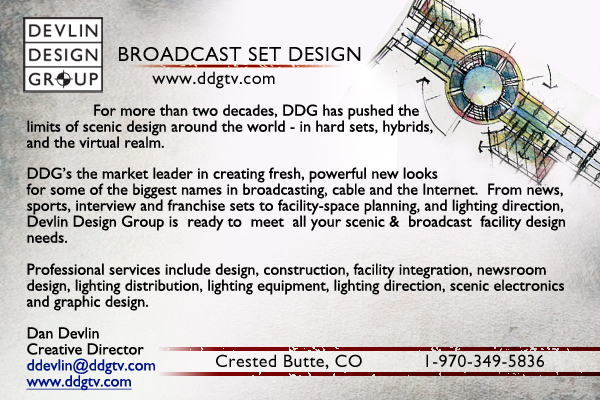 **** ***** ****
Other News Management Openings:
Assistant News Director:
WFLD-TV, Chicago, IL (relisted 7/1/11)
WMAQ-TV, Chicago, IL (new listing this week)
KHOU-TV, Houston, TX (relisted 7/1/11)
KSDK-TV, St. Louis, MO (relisted 7/1/11)
WTHR-TV, Indianapolis, IN (relisted 7/1/11)
WRTV, Indianapolis, IN (relisted 6/10/11)
WPMT-TV, Harrisburg, PA (listed 7/29/11)
WREG-TV, Memphis, TN (listed 6/24/11)
WMTW-TV, Portland, ME (listed 7/1/11)
Executive News Producer:
KTVK-TV, Phoenix, AZ (AM EP, relisted this week)
KOVR-TV, Sacramento, CA (PM EP, listed 7/15/11)
WTAE-TV, Pittsburgh, PA (Dayside EP, relisted 6/17/11)
WRAL-TV, Raleigh, NC (relisted 6/17/11)
WVIT-TV, Hartford/New Haven, CT (relisted this week)
WCPO-TV, Cincinnati, OH (2 openings, AM & afternoon, relisted 6/24/11)
WTMJ-TV, Milwaukee, WI (AM EP, new opening this week)
WHBQ-TV, Memphis, TN (listed 7/1/11)
KVOA-TV, Tucson, AZ (relisted 6/24/11)
WNWO-TV, Toledo, OH (AM EP, listed 6/3/11)
Managing Editor:
KIAH-TV, Houston, TX (listed 6/17/11)
WEWS-TV, Cleveland, OH (listed 6/17/11)
**** ***** ****
Names in the News:
LINDSEY MORONE returns to the Central Time Zone as EP of Special Projects for WTMJ-TV in Milwaukee.  Lindsey has been an EP for WAVY-TV in Norfolk for the past year or so.  She earlier worked as a Managing Editor/Senior Investigative Reporter for KGAN-TV in Cedar Rapids, IA, and earlier worked for KWQC-TV in Davenport, IA, as a reporter/videographer.
NATE LEDING has been named EP for KFSN-TV in Fresno, CA.  He most recently was ND for KWWL-TV in Waterloo, IA, which continues to search for his replacement (see ad above). Nate's a former ND in Alexandria, MN, and has worked in Minneapolis, Phoenix, Columbia, SC, and for ESPN and Conus Communications.
DAVID VOELKER, Ph.D. is joining CJ&N as a senior research analyst as the media research and consulting firm expands its research capabilities.  He'll be working with clients on selected projects and also alongside Dr. Mary Beth Marks, the company's VP of Research.
Please join me in extending best wishes to DIANE GILES, wife of longtime Indianapolis news director LEE GILES who is recovering from surgery in her fight against stage 2 breast cancer.  She was diagnosed in June, doctors operated on Diane this past Monday, and she received good news from the surgeon a few days later.  As those of you who've met her from her many trips to industry conventions would expect, Diane is fighting this battle with her customary upbeat and positive attitude.  You can wish Diane and Lee well via an email to Lee at: leegiles8@gmail.com.  Lee, of course, retired from WISH-TV in 2003 after an amazing 40 years at the station, 35 as news director.
Speaking of Indianapolis news directors, congratulations to WTHR's KEITH CONNORS and his wife KARLA on the birth of their second son, MAX CONNORS, who was born Tuesday afternoon at 4:53 PM, just in time to watch the 5:00 news.  Max weighed in at an even eight pounds and is 20.75 inches long.  The picture on the right shows young Max with his older (by 21 months) brother CRISTIAN with proud papa Keith.  Dad's been ND for WTHR since January, and has previously been an ND in Houston, Charlotte, Norfolk, and Rochester, NY, and also worked in Nashville and Toledo, where we worked together at WTOL-TV. Your good wishes would reach Keith via email: kconnors@wthr.com
**** ***** ****
The Full List:
To the best of my knowledge, here is the list of stations with open news director jobs, as of Friday, August 5, 2011.
If you know of any additions/deletions/changes/updates, please email me at: rick@rickgevers.com
NY 1 News 75 Ninth Ave.                                   New York NY 10011
KDFW-TV 400 N. Griffin St.                          Dallas TX 75202
KARE-TV 8811 Olson Memorial Hwy.          Minneapolis MN 55427
KGW-TV 1501 SW Jefferson St.                       Portland OR 97201
WTNH/WCTX-TV 8 Elm St.                              New Haven CT 06510
KMSB-TV     1855 N. 6th Ave.                             Tucson AZ 85705
WFRV-TV 1181 E. Mason St.                          Green Bay WI 54301
WROC-TV 201 Humboldt St.                         Rochester NY 14610
WSYR-TV 5904 Bridge St.                               Syracuse NY 13057
KWWL-TV 500 East Fourth St.               Waterloo IA 50703 (see ad above)
KOAA-TV 530 Communications Cir.         Colorado Springs CO 80905
WFIE-TV 1115 Mount Auburn Rd.               Evansville IN 47720
WGGB-TV 1300 Liberty St.                            Springfield MA 01104
KLEW-TV 2626 17th St.                                Lewiston ID 83501
WREX-TV 10322 W. Auburn Rd.                   Rockford IL 61105
WFXL-TV 1211 N. Slappey Blvd.                       Albany GA 31707
WCJB-TV 6220 NW 43rd St.                             Gainesville FL 32653
KSWT-TV 1301 Third Ave.                                  Yuma AZ 85364
WUTR/WPNY/WFXV-TV 5956 Smith Hill Rd.  Utica NY 13502
WHSV-TV 50 N. Main St.                               Harrisonburg VA 22802
WLUC-TV 177 US Highway 41 East                Negaunee MI 49866
KGNS-TV   120 W. Delmar Blvd.                       Laredo TX 78045
KREX-TV 345 Hillcrest Manor                         Grand Junction CO 81502
KSAN/KLST-TV 2800 Armstrong                     San Angelo TX 76903
KGWN-TV 2923 E. Lincolnway                         Cheyenne WY 82001
WAGM-TV 12 Brewer Road                                Presque Isle ME 04769
KSAX-TV PO Box 189                                        Alexandria MN 56308