Greetings:
Our travel to Los Angeles for the AAJA conference means we're a little late with this week's report, which includes  TWO new news director openings, and  ONE new ND named.
That leaves our count of open ND positions at a slightly-higher-than-it-has-been 32.
Please note that WSFL-TV in Ft. Lauderdale/Miami has cancelled its unique morning program, which debuted a little over a year ago and employed three different news directors in less than two years.  The Miami Herald reports on its demise here.
We have two new help wanted ads for EP jobs at stations in widely different market sizes.  And we're re-running an ad for an ND job at a very good small market station.
I'm sorry to report the passing of a longtime Atlanta newsman, and we have details of a new EP in the Twin Cities.  Those items are below, after this week's changes:
NEW NEWS DIRECTOR NAMED:
KGAN/KFXA-TV, Cedar Rapids, IA…veteran news director SCOTT PICKEN will be the next ND for this Sinclair-owned duopoly.  Scott most recently had spent five years as ND for two different Journal Broadcasting stations, KMTV in Omaha and KIVI-TV in Boise, and has also worked as an ND in Honolulu, Rockford, IL, and Fort Smith, AR.  At KGAN, he replaces APRIL SAMP who left the station last month to become ND at WAVY-TV in Norfolk, VA.
NEW NEWS DIRECTOR OPENINGS:
WNCN-TV, Raleigh, NC…NANETTE WILSON has left this Media General owned NBC affiliate after seven years as news director.  She previously worked for more than 20 years at WRC-TV in Washington in a variety of roles, including Assistant ND.
KVEO-TV, Brownsville, TX…this Communications Corporation of America-owned NBC affiliate has an opening for a news director.  According to my records, HENRY MEDRANO had been ND there since October, 2008.  He'd earlier worked for KENS-TV in San Antonio and for CBS Newspath.
**** ***** ****
PAID HELP WANTED ADS: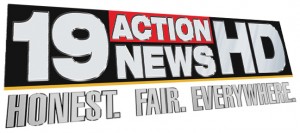 EXECUTIVE PRODUCER & PRODUCER, WOIO/WUAB-TV, CLEVELAND, OH
CAN YOU DO ACTION NEWS?  If so, the most talked-about, aggressive, and creative local news operation in the country wants to hear from you.  We have TWO key openings:  11pm Executive Producer & 6pm Producer.
We do it differently here, and we need people who "get it" to help us continue to grow viewership and drive our competitors crazy.  It takes a very special kind of journalist to do Action News the way it's done here, so if you have the experience, track record, and killer instinct required – contact us immediately.
Executive Producer candidates are required to have major market producing and previous management experience with solid leadership and people skills.  You must be a strong writer who can take a story concept and make it memorable and compelling.
Producer candidates are also required to demonstrate excellent writing and story-telling skills, a contemporary use of graphics, and the ability to handle multiple live remotes.
If you have what it takes – immediately send resume and DVD to:
Dana Dieterle
19 Action News Assistant News/Content Director
WOIO/WUAB-TV
1717 E. 12th Street
Cleveland, OH 44114
No phone calls, please.  Pre-employment drug screen required.
WOIO/WUAB IS AN EQUAL OPPORTUNITY EMPLOYER.  M/F/D/V
**** ***** ****

EXECUTIVE PRODUCER, WCTI-TV, NEW BERN, NC
WCTI, NewsChannel 12HD and FOX Eastern Carolina HD, looking for an Executive Producer to help lead a dynamic newsroom.
Duties include: Supervise all newscast producers, run daily editorial meeting with our assignment producer, assign stories to reporters and photographers, maintain contact with news crews throughout the day, proof all early evening newscast scripts, work on employee schedules with the news director and plan and execute big story coverage.  Do it all in the only High Definition newsroom in beautiful Eastern Carolina.
The qualified candidate will be a fantastic coach of energetic producers, reporters and photographers.   Candidate must be able to understand and execute our Accurate and Reliable brand of journalism.  3 Years producing experience required along with a college degree.
Send resume and newscast DVD to:
Shane Moreland
News Director
WCTI-TV
225 Glenburnie Dr.
New Bern NC 28560
**** ***** ****

News Director, WVIR-TV, Charlottesville, VA
One of the best and most dominant small market television stations in America is looking for its next news director.
Apply only if you have the energy and enthusiasm for producing the best news product, 24/7, on all platforms. Also, must be a good teacher, ready to lead the next generation of great journalists. If you're the right fit, you'll have a 40-person news team, 4 live vans, including an almost new DSNG van, Virginia's only TV state capitol bureau, and a fantastic HD news operation.
Experienced news managers only need apply.
Please download and complete official WVIR-TV application form available at nbc29.com and send with resume, cover letter, and last night's newscast to:
HR Manager
WVIR-TV
503 E. Market St.
Charlottesville VA 22902
or email to:  hrmanager@nbc29.com
or fax to: 434-220-2985
No phone calls please. Resumes not accompanied by NBC29 application will not be considered. EOE
**** ***** ****
OTHER NEWS MGM'T. OPENINGS:
ASSISTANT NEWS DIRECTOR:
WEWS-TV, Cleveland, OH (listed 7/16/10)
KDKA-TV, Pittsburgh, PA (listed 6/26/10)
WCNC-TV, Charlotte, NC (listed 6/20/10)
WDSU-TV, New Orleans, LA (listed 7/2/10)
WSYR-TV, Syracuse, NY (listed 6/20/10)
WAOW-TV, Wausau, WI (listed 7/9/10)
KECI/KCFW/KTVM, Missoula, MT (listed 5/31/10)
EXECUTIVE NEWS PRODUCER:
KYW-TV, Philadelphia, PA (listed 6/4/10)
KTVU-TV, Oakland/San Francisco, CA (AM EP, listed 7/16/10)
KTVT-TV, Ft. Worth/Dallas, TX (Special Projects EP, relisted 7/16/10)
WOIO/WUAB-TV, Cleveland, OH (PM EP, listed 8/1/10, see ad above)
WKMG-TV, Orlando, FL (listed 7/16/10)
WISH-TV, Indianapolis, IN (listed 7/9/10)
WTHR-TV, Indianapolis, IN (listed 7/16/10)
KSWB-TV, San Diego, CA (Morning EP, listed 7/23/10)
KSTU-TV, Salt Lake City, UT (Morning EP, listed 5/31/10)
WITI-TV, Milwaukee, WI (Morning EP, listed 7/23/10)
WTMJ-TV, Milwaukee, WI (AM EP, relisted 7/23/10)
WSPA-TV, Spartanburg, SC (relisted 7/2/10)
KVVU-TV, Las Vegas, NV (Morning EP, listed 7/23/10)
WTLV/WJXX, Jacksonville, FL (PM EP, listing revised 7/23/10)
KOLD-TV, Tucson, AZ (AM EP, listed 6/20/10)
WHAM-TV, Rochester, NY (listed 7/9/10)
KSLA-TV, Shreveport, LA (Morning EP, listed 6/13/10)
WCTI-TV, New Bern, NC (new listing this week, see ad above)
NEWS CONTENT MANAGER:
WITI-TV, Milwaukee, WI (listed 7/23/10)
**** ***** ****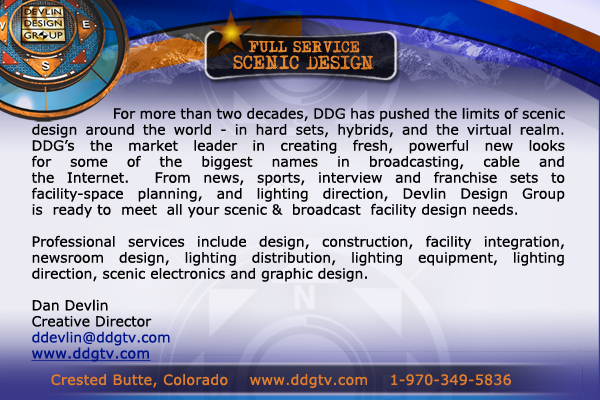 **** ***** ****
OBITUARY:
The staff at WSB-TV in Atlanta is mourning the death of longtime colleague ANDY ARTIS.  He died this week at the age of 51 after losing an eight year long battle with pancreatic cancer.  He moved to the assignment desk after working as a photographer.  Andy is survived by his wife and two sons.  One colleague remembers him here.  The station aired this brief tribute, and you'll find the newspaper obituary here.
**** ***** ****
NAME IN THE NEWS:
MATT KUMMER is returning home to the Twin Cities as the Morning Executive Producer for WCCO-TV in Minneapolis.  Matt's been working as an EP for another CBS affiliate, WISH-TV in Indianapolis.  He's previously worked in Detroit and Green Bay, WI as a producer and EP.  Matt began his career as a reporter in Eau Claire and also worked in Peoria, Green Bay, and Saginaw/Flint, MI.
**** ***** ****
Here's our list of the stations currently looking for an ND, as of Sunday, August 8, 2010.
If you know of any changes, additions, corrections, or deletions, please let me know via email:  rick@rickgevers.com
KVEA-TV 3000 W. Alameda Ave.             Los Angeles, CA 91523 ***
KIAH-TV  7700 Westpark Dr.                     Houston, TX 77063
KCPQ-TV    1813 Westlake Ave.  N.          Seattle, WA 98109
XETV          8253 Ronson Rd.                      San Diego, CA 92111
WNCN-TV 1205 Front St.                      Raleigh NC 27609
WBNS-TV 770 Twin Rivers Dr.                 Columbus OH 43215
WXMI-TV 3117 Plaza Dr. NE                    Grand Rapids MI 49525
WFMY-TV 1615 Phillips Avenue                Greensboro NC 27405
WJAR-TV 23 Kenney Dr.                            Cranston, RI 02920
WTEN-TV   341 Northern Blvd.                   Albany, NY 12204
KMSB-TV 1855 N. 6th Ave.                         Tuscon, AZ 85705
WNWO-TV   300 S. Byrne Rd.                    Toledo OH 43615
WGME-TV 81 Northport Drive                   Portland, ME 04103
KCRG-TV 501 2nd Ave. NE                        Cedar Rapids IA 52401
KGAN-TV 600 Old Marion Rd NE           Cedar Rapids IA 52402
WDBD-TV, One Great Place                     Jackson MS 39209
WJHL-TV 338 E. Main St.                           Johnson City TN 37601
WCBD-TV 210 W. Coleman Blvd.            Mt. Pleasant SC 29464
KIVI-TV 1866 E. Chisolm Dr.                     Boise ID 83687
KTRV-TV 1 Sixth St. N.                               Boise ID 83687
KSFY-TV 300 N. Dakota Ave. #100        Sioux Falls SD 57104
KVLY-TV 1350 21st Ave South                  Fargo, ND 58107
WGXA-TV 599 Martin Luther King        Macon GA 31201
WMGT-TV   PO Box 4328                            Macon GA 31208
WRBL-TV 1350 13th Ave.                           Columbus GA 31901
KTKA-TV, 2121 SW Chelsea Dr.               Topeka KS 66614
KTVL-TV 1440 Rossanley Dr.                   Medford OR 97501
WVIR-TV 503 E. Market St.                Charlotteville VA 22902 (See ad above!)
KFBB-TV 3012 Highwoods Blvd.               Great Falls MT 59403
KLDO-TV 226 Bob Bullock Loop                Laredo, TX 78040
KGNS-TV   120 W. Delmar Blvd.                Laredo TX 78045
KIEM-TV 5650 S. Broadway                       Eureka CA 95501

*** (Spanish language)