Greetings:
TWO veteran NDs left their stations this week, the only new openings we have in this week's report. And I'm not aware of any newly named NDs, so our count of open ND positions stands at 22.
We do have one new help wanted ad for a widely viewed cable network in New Jersey.
There are obituaries for a former Texas GM and a man who worked for a San Diego station for almost 60 years.
In Names in the News, a handful of news managers changing jobs, and lots of GM movement.
All that and more, below.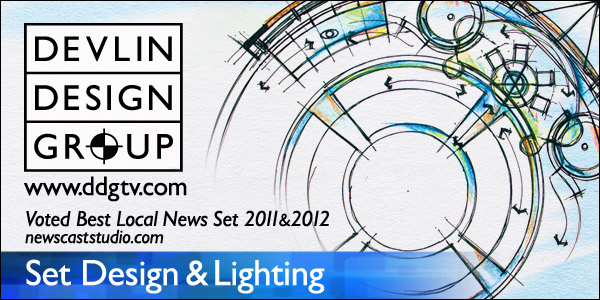 New News Director Opening:
WTEV/WAWS-TV, Jacksonville, FL…MIKE McCORMICK has left this CBS/FOX duopoly after 4+ years as ND. Earlier in his career he was the ND for WTLV-TV in Jacksonville. Mike's also held ND jobs in Cleveland and Mobile. The stations are owned by Cox Media.
WIAT-TV, Birmingham, AL…veteran news director BILL PAYER has left this Lin Media owned CBS affiliate, shortly after HELEN SWENSON took over as GM. Bill's been ND here for seven years, is a former ND in Columbus, OH, Tulsa, and Buffalo. He held several management roles for CONUS, and also worked in San Francisco.
Newly Named News Director:
I'm not aware of any. If you are, please let me know via an email to: rick@rickgevers.com
Paid Help Wanted Ads:

Assistant News Director, News 12 New Jersey, Edison, NJ:
News 12 New Jersey… a 24/7 regional cable news station watched by more people in New Jersey than any other station… is looking for an Assistant News Director. Be a part of the team that beats most NYC stations in our coverage area every morning. We're available in 1.7 million households.
News 12 New Jersey is seeking an enthusiastic and highly motivated candidate to assist the News Director in execution of policies and vision for the channel. They will oversee daily news and weather coverage and work closely with Executive Producers on story selection and distribution. Responsible for programming and editorial content, including, supervising, directing, scheduling and coordinating newsgathering and production of newscasts and distribution onto all interactive platforms including web, ITV and social media.
Also responsible for hiring, developing and supervising staff. Will supervise all phases of production/programming, including graphic elements, and technical elements in coordination with operations staff as well as news gathering, including overseeing editorial content, and managing story assignments. Will supervise special programming, including elections and town meetings. Responsible to provide coaching, training, and performance reviews for staff. Will manage costs within budget, and assists with forecasts and financial planning.
To view the full qualifications for this position and submit your resume, please click here.
We are an Equal Opportunity Employer and maintain a drug-free and smoke-free workplace.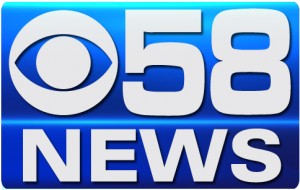 General Manager, WDJT-TV, Milwaukee, WI:
Weigel Broadcasting, the privately-held leader in digital television innovation, is looking for a proven winner to lead its Milwaukee properties.
Led by fast growing CBS58, Weigel's other Milwaukee properties include: independent WMLW; Telemundo Wisconsin; Me-TV, the country's most successful digital network, as well as Movies! and This! TV.
The successful candidate for VP/ General Manager will take our properties to the next level, unencumbered by corporate red tape and backed by the latest technology and innovation. We are looking for a leader who can motivate and inspire a diverse, creative and winning team. If you are someone who embraces change and loves new technology then apply in confidence to Corporate Director of Human Resources Martin Varghese: mvarghese@wciu.com.
We are an equal opportunity employer.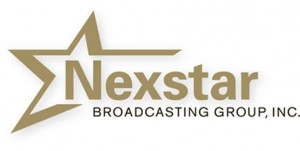 Director of Local Content Development, Nexstar Broadcasting:
Nexstar Broadcasting Group is seeking an accomplished news manager to help lead local content initiatives across the group.
The position of Director of Local Content Development-West Region will work with our growing portfolio of stations to advance our strong multi-platform approach by providing leadership with our broadcast news products, web and mobile content initiatives, and in social media engagement. Position will work closely with the Operations team to build on our Company's approach to "Local" while working with our Co-Chief Operating Officers and Senior Vice Presidents on projects, brand development and market evaluations.
Content is the key to drive "Local" and the development of group wide content initiatives growing ratings and revenue will be essential across all local markets. At Nexstar, we have a great team that believes in the quality of our local product. We are looking for an experienced news leader to complement our team and contribute to our growing portfolio of stations. Ideal candidate should have at minimum 5 years of News Management experience.
Travel is required.
The position will be based at the company's headquarters in Irving, Texas.
You can learn more about the duties and responsibilities and apply by clicking here.
Digital Director, WJCL/WTGS-TV, Savannah, GA:
Lin Media is expanding its digital content footprint with the ABC and Fox affiliates in one of the most beautiful DMA's in the country, Savannah, GA/Hilton Head South Carolina. The Digital Director will lead the development and execution of our digital strategy. Our mission is to be the market leading local multimedia company and advertiser's preferred choice for innovative and relevant content on all platforms. This is an exceptional opportunity to work with one of the broadcast television industry's leader in digital development, our parent company LIN Media.
The DD will manage WJCL's brand extension via digital platforms, the operation of our digital portfolio and is responsible for achieving traffic goals. This is a department head position and will be expected to perform the duties associated with managing a department.
The successful candidate will have the ability to visualize strategy in an ever-changing dynamic media landscape through behavioral analysis, customer need identification, business opportunity/challenge evaluation and investment/returns quantification. The successful candidate must also be able to maintain focus on key performance indicators as well as "big picture" results within a rapidly changing, dynamic environment. Must also have the ability to maintain presence and composure, adjust effectively to new technologies and have the ability to use appropriate interaction skills and methods to guide, train and educate individuals or groups to achieve results.
Qualifications include: management experience, technical knowledge of information architecture, data management, systems and programming languages as applied to the digital landscape.
Send to HR@wjcl.com
No phone calls please. EOE
Digital Executive Producer, WJCL/WTGS-TV, Savannah, GA:
Lin Media is expanding its digital content footprint with the ABC and Fox affiliates in one of the most beautiful DMA's in the country, Savannah, GA/Hilton Head SC. We have historic cities, beautiful geography, beaches near-by and very mild winters. LinMedia is one of the most progressive media companies in the business and is investing in Savannah in its properties, its people and its communities.
The DEP will be responsible for developing and coordinating editorial content on our digital platforms. The ideal candidate should be a great communicator who is well versed in social media strategy and completely comfortable with the digital lifestyle. An understanding of analytics and what users want in a successful website will be expected.
Requirements:
Degree in journalism; daily newspaper or news site experience required; live, working Web samples and/or print pages preferred; proficiency in Adobe Photoshop, Dreamweaver, and Basic HTML preferred; CSS, Flash and other relevant technology skills a big plus; written and verbal communication skills; monitor and post of relevant content utilizing Twitter, Facebook, and a variety of other social media networks; understanding of design for content management systems, usability and accessibility practice and customer focus are essential.
Send to HR@wjcl.com
No phone calls please. EOE
Other News Management Openings:
ASSISTANT NEWS DIRECTOR:
WFLA-TV, Tampa, FL (relisted 11/24/13)
KOIN-TV, Portland, OR (relisted 11/24/13)
WCPO-TV, Cincinnati, OH (relisted 11/3/13)
WCYB-TV, Tri-Cities, TN (listed 11/24/13)
EXECUTIVE NEWS PRODUCER:
KTVU-TV, Oakland/San Francisco, CA (Special Projects, listing revised this week)
WFLA-TV, Tampa. FL (relisted 11/24/13)
KDVR-TV, Denver, CO (AM EP, listed 10/19/13)
KUSI-TV, San Diego, CA (relisted 11/9/13)
WSMV-TV, Nashville, TN (listed 11/3/13)
KSHB-TV, Kansas City, MO (AM EP, listed 10/19/13)
WDJT-TV, Milwaukee, WI (PM EP, relisted 11/24/13)
WSPA-TV, Spartanburg, SC (listed 10/11/13)
KATV, Little Rock, AR (AM EP, listed 10/19/13)
KTUL-TV, Tulsa, OK (listed 10/11/13)
WDTN-TV, Dayton, OH (Morning EP, listed 11/9/13)
KMTV, Omaha, NE (Morning EP, listed 10/18/13)
KCRG-TV, Cedar Rapids, IA (relisted 11/9/13)
WKBN-TV, Youngstown, OH (Digital EP, listed 10/25/13)
WJCL/WTGS-TV, Savannah, GA (Digital EP, listed 12/1/13, see ad above!)
NEWS OPERATIONS MANAGER:
KCBS-TV, Los Angeles, CA (relisted 10/11/13)
WSB-TV, Atlanta, GA (Assistant News Ops. Mgr, listed 11/9/13)
MANAGING EDITOR:
WESH-TV, Orlando, FL (listed 11/3/13)
KTXL-TV, Sacramento, CA (listed 12/1/13)
WCPO-TV, Cincinnati, OH (relisted 11/9/13)
Obituaries:
Longtime XETV (San Diego) Community Affairs Director RAFF AHLGREN died in late November at the age of 89. He suffered from a complication of strokes and pneumonia. Raff worked at XETV for 59 years. The station remembered him in this story.
JOE JERKINS, a former General Manager in Austin, TX, died Tuesday at the age of 88 from leukemia. He spent ten years at KVUE-TV in Austin, which reported his death on its website.
Situations Wanted:
We offer a free situations wanted ad to news managers who are out of work and looking for a new opportunity. If you'd like to state your case to a well targeted audience, email me an item (max. 150 words). You may include a link to a website, an email address, and a photo. You must include your name. I'll run it for one week. I don't represent or endorse those listed, but merely trying to help.
Names in the News:
BRANDON BEHLE has been promoted to Morning Executive Producer for KTVU-TV in San Francisco/Oakland, CA. He's been a morning producer for this FOX affiliate, and previously worked in Palm Desert, CA, in jobs ranging from photojournalist, sports director, and morning anchor.
GREGG PALERMO joins KTVI-TV in St. Louis as a multimedia producer. He had been working for Patch.com in St. Louis. He's a former ND in Jefferson City, MO, and has worked in Rochester, NY, Minneapolis, Ft. Myers, Columbia, MO, and Victoria, TX.
JILLIAN O'BRIEN returns to KSBW-TV in Salinas/Monterrey as Assistant News Director for this Hearst owned NBC affiliate. She first worked at the station as a producer in 2002, went on to work in San Francisco and for CNN.
We don't often report on radio developments, but did want to note the retirement of WTOP (Washington, DC) news director JIM FARLEY. He was honored at a party at the Newseum earlier this week.

GM Notes:
PAUL DUGHI has been named GM for WAAY-TV in Huntsville, AL. He's been President of Cowles California Media Company, which is selling most of its stations to News Press & Gazette, which will run Cowles KCOY-TV in Santa Maria under a shared services agreement. Paul's a former GM in Yakima, WA, was an ND in Columbus, OH, and Spokane, and has worked in Columbus for two other stations, as well as in Cleveland. He also spent three years working for the Broadcast Image Group.
Newsblues reports that TIM PERRY, who's been GM for KOIN-TV in Portland, OR, has left the station. He's been GM there for more than five years, and has also been a GM in Reno, San Luis Obispo, and Traverse City.
BRIAN SATHER moves from GM at Hearst's KHBS/KHOG in Ft. Smith to be GM for the company's KCCI-TV in Des Moines, IA. He began his career as a photojournalist in South Dakota.
ALLISON ALDRIDGE has been named GM of Sinclair's WACH-TV in Columbia, SC. It's a return to WACH for Allison, who served as an account executive there earlier in her career. She's also been a GM in Charleston, SC. At WACH, she replaces JIM BLEICHER, who many of you know from his years as a news director in Michigan.
Another Sinclair station has a new GM. GLEN CALLANAN will run KGAN-TV in Cedar Rapids. He's been working at WGN-TV in Chicago as director of interactive sales.
Our Full List of ND Openings:
Here is my list of stations with open ND jobs, as of Friday, December 6, 2013:
If you know of any additions/deletions/updates, please email me at: rick@rickgevers.com
KWHY-TV 1201 West 5th St., # T-900 Los Angeles CA 90017 *
KTTV 1999 S. Bundy Dr. Los Angeles CA 90025
KUVN-TV 2323 Bryan St. # 1900 Dallas, TX 75201 *
WXYZ-TV 20777 W. 10 Mile Road Southfield MI 48037
WFLA-TV 200 S. Parker St. Tampa FL 33606
WVIT-TV 1422 New Britain Avenue West Hartford, CT 06110
KSAT-TV 1408 N. Saint Mary's San Antonio TX 78215
KVDA-TV 6234 San Pedro San Antonio TX 78216 *
WHP-TV 3300 North 6th Street Harrisburg PA 17110
WIAT-TV 2075 Golden Crest Drive Birmingham AL 35209
WTEV/WAWS 11700 Central Pkwy. #2 Jacksonville FL 32224
WHAS-TV 520 W. Chestnut St. Louisville KY 40203
WALA-TV 1501 Satchel Paige Blvd. Mobile AL 36606
WKEF/WRGT-TV 45 Broadcast Plaza Dayton OH 45408
WHEC-TV 191 East Ave. Rochester NY 14604
WAAY-TV 1000 Monte Sano Boulevard Huntsville AL 35801
WTXL-TV 1620 Commerce Blvd Midway FL 32343
KYTX-TV 2211 ESE Loop 323 Tyler TX 75701
WJHG-TV, 8195 Front Beach Rd. Panama City Beach FL 32407
WTWO-TV PO Box 9268 Terre Haute IN 47808
WLIO-TV 1424 Rice Ave. Lima OH 45805
KVEO-TV 394 N. Expressway Brownsville TX 78521
* Spanish language station