Greetings:
Each of our THREE new ND openings this week were created by promotions…and two of the now-former NDs are headed to GM jobs within their current company.  Congratulations to them.  And we have ONE new news director to tell you about.
That leaves our list of open ND jobs at 24.
You can learn more about one of those 24 openings in a paid ad below…one of three paid ads this week.  Another ad is for an Assistant ND job in a top 20 market, and we're repeating last week's ad for an EP/Special Projects in Wisconsin.
There are some new jobs, as well, in our long list of Other News Management openings, and just one Name in the News.
As always, all that follows this week's changes:
New News Director Openings:
KMEX-TV, Los Angeles, CA…congratulations to ROBERTO YANEZ who's being promoted to GM of sister-Univision station KTVW-TV in Phoenix.  Roberto's been ND here since 2008, was previously an ND at KUVS-TV in Sacramento and WXTV in New York.  He has also worked for CNN, in El Paso, and earlier at KCBS/KCAL in Los Angeles.
KTVW-TV, Phoenix, AZ…when the above mentioned ROBERTO YANEZ arrives at this Univision affiliate, he'll get to hire his own ND to replace MARCO FLORES, who's headed to Roberto's old station in Los Angeles, KMEX-TV.  Marco will be the EP there.  He'd been ND in Phoenix for more than eight years.
KVOA-TV, Tucson, AZ…KATHLEEN CHOAL is being promoted to General Manager for sister-Cordillera owned KSBY-TV in Santa Barbara-Santa Maria-San Luis Obispo, CA.  Kathleen joined KVOA as ND in November, 2005, and was promoted to Station Manager/News Director for this NBC affiliate a year ago.  She's a former ND in Las Vegas, and has also worked in Minneapolis, Atlanta, Houston, Denver and Duluth, MN, and even spent a year as a police officer in Surprise, AZ.
Newly Named News Directors:
KSFY-TV, Sioux Falls, SD…KEVIN KING has been named ND for this Hoak Media owned ABC affiliate.  Kevin's currently working at KTVT-TV in Dallas/Ft. Worth, and previously worked in St. Louis and Wichita.  He replaces JOHN SHELBY who left the station in June after three years as news director.
**** ***** ****
Help Wanted Ads:

News Director, KOIN-TV, Portland, OR
KOIN Local 6 TV, A New Vision Television Station and the CBS affiliate serving the Portland Oregon DMA 22 has opened the search for an experienced News Director.  We are looking for a solid journalist who is an impressive team builder with the need to win.
Be prepared to articulate your management style, news philosophy and perspective of how to evolve conventional news operations into a three screen digital culture.  LPM experience is a plus.  Experience in moving the ratings needle a must.  This is a rare opportunity to work with a group of very talented people and live in one of America's greatest cities.
How To Apply: Qualified, interested applicants please email your cover letter and resume to Koinhr@koin.com or mail your cover letter and resume to:
KOIN Local 6
News Director Search
Attn: HR Director
222 SW Columbia St.
Portland, Oregon 97201
New Vision Television is an Equal Opportunity Employer
When applying for this position please mention how you were referred.
**** ***** ****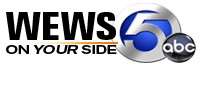 Assistant News Director, WEWS-TV, Cleveland, OH
We are seeking an innovative, dynamic Assistant News Director to lead a team that executes and delivers quality content to multiple platforms.
Please submit cover letter, resume and salary requirements by applying on-line at: www.scripps.com
Click on our career center and locate job number 2385.
The successful candidate will have a proven record of success in leading the production of compelling local content and managing distribution to newscasts, websites, social networking platforms, cell phones, and other devices.
Duties include:
Manage day-to-day news operation for distribution to multiple platforms;
Manage the integration of social networking, UGC and other non-tradition avenues with broadcast content
Lead team to expertly showcase content across multiple platforms
Hiring and performance management of direct reports;
Create tactics and strategies to increase demo performance in key target areas;
Implement and working knowledge of federal, state and local laws impacting operations;
Write, copy, edit and post scripts for multiple platforms;
Lead coverage planning of major events;
Proactively communicate news initiatives across departments;
Evaluate workflow efficiencies;
Assist News Director in managing the newsroom budget;
Perform other duties as needed.
Requirements:
Four year college degree: at least five (5) years professional broadcasting news experience required.  Newsroom management experience and financial/budget experience preferred; must be proficient with newsroom computer systems and spreadsheet software applications; proven record of creativity, excellent people skills, and ability to handle deadline pressure; Must have excellent written and oral communications and proven effective delegations skills; must have valid drivers license with safe driving record and proof of insurance.
WEWS, NewsChannel 5 is an Equal Opportunity Employer.
**** ***** ****
EP, Special Projects, WTMJ-TV, Milwaukee, WI:
Duties:
Produce demo-targeted, in-depth stories; research stories, set up and conduct interviews, log and write stories; work with investigative, health and consumer reporters on their projects; work with other departments to coordinate graphics, editing, and teases; post content to website; produce half-hour investigative, health and consumer specials; fill in as newscast line producer on occasion; and other duties as assigned by management; candidate must be willing to work odd, long hours and be willing to travel.
Skills:
Candidate must have strong writing and interviewing skills; knowledge of investigative procedures; ability to coordinate graphics, video and web content; and the ability to produce demo-targeted, in-depth, compelling stories; ability to work closely with others under deadline pressure; excellent written and verbal communication skills necessary.
Experience:
Minimum of three years news producing experience preferred; must have field-producing experience.
Education:
College degree with broadcast communication or journalism emphasis preferred.
Send resume and cover letter to:
Bill Berra
VP News
720 E. Capitol Drive
Milwaukee, WI 53212
or via email to: bberra@todaystmj4.com
Journal Broadcast Group is an Equal Opportunity Employer
**** ***** ****
Other News Management Openings:
Assistant News Director:
WGCL-TV, Atlanta, GA (relisted 11/28/10)
KMGH-TV, Denver, CO (new listing this week)
WVIT-TV, Hartford, CT (listed 10/3/10)
KMBC-TV, Kansas City, MO (relisted this week)
WBMA-TV, Birmingham, AL (listed 10/22/10)
WBRC-TV, Birmingham, AL (listed 11/14/10)
WJAR-TV, Providence, RI (listed 11/21/10)
WNEM-TV, Saginaw, MI (listed 10/29/10)
KREM-TV, Spokane, WA (listed 8/20/10)
KHBS/KHOG, Ft. Smith/Fayetteville, AR (new listing this week)
WCTI-TV, New Bern, NC (listed 10/22/10)
Executive News Producer:
WRNN-TV, Rye Brook, NY (listed 10/22/10)
KRON-TV, San Francisco, CA (AM EP, listed 10/22/10)
WMAR-TV, Baltimore, MD (Nightside EP, listed 10/15/10)
KSHB-TV, Kansas City, MO (relisted this week)
WKRC-TV, Cincinnati, OH (listed 8/13/10)
WXIX-TV, Cincinnati, OH (PM EP, listed 11/5/10)
WSYX/WTTE-TV, Columbus, OH (listed 10/29/10)
WBRC-TV, Birmingham, AL (listed 11/14/10)
KGPE-TV, Fresno, CA (listed 12/3/10)
KOKI-TV, Tulsa, OK (AM EP, relisted 12/3/10)
KSLA-TV, Shreveport, LA (Morning EP, relisted 12/3/10)
KHQ-TV, Spokane, WA (listed 9/6/10)
KRNV-TV, Reno, NV (new listing this week)
Special Projects Producer:
WTMJ-TV, Milwaukee, WI (listed 11/28/10, see ad above!)
KTVX-TV, Salt Lake City, UT (listed 10/10/10)
Managing Editor:
KTVU-TV, Oakland/San Francisco, CA (new listing this week)
WJAR-TV, Providence, RI (listed 11/21/10)
Assignment Manager:
KHBS/KHOG, Ft. Smith/Fayetteville, AR (new listing this week)
Digital Media Manager:
KCRA-TV, Sacramento, CA (relisted this week)
Senior Manager News Operations:
Source Media Group, Cedar Rapids, IA (listed 9/10/10)
**** ***** ****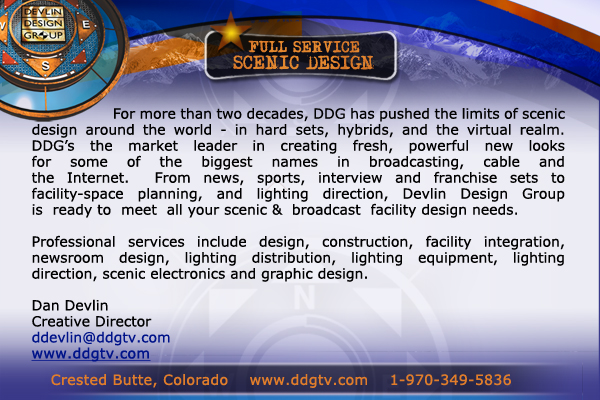 **** ***** ****
Name in the News:
KTVU-TV in Oakland/San Francisco has promoted BOBBI POLOS to morning executive producer.  Bobbi's been a producer at this FOX Affiliate since 2006.  She's also worked in Denver, Austin (TX), and Palm Springs, CA.
**** ***** ****
The Full List:
To the best of my knowledge, here is the list of stations with open news director jobs, as of Friday, December 10, 2010.
If you know of any additions/deletions/changes/updates, please email me at: rick@rickgevers.com
KMEX-TV 5999 Center Dr.                           Los Angeles CA 90045
KHOU-TV   1945 Allen Parkway                       Houston TX 77019
KTVW-TV 6006 South 30th St.                 Phoenix AZ 85040
WCCO-TV    90 S. 11th St.                                    Minneapolis MN 55403
KOIN-TV   222 SW Columbia St.                Portland OR 97201 (see ad above)
WTHR-TV   1000 N. Meridian St.                    Indianapolis IN 46204
WTNH/WCTX-TV 8 Elm St.                              New Haven CT 06510
News 8 Austin 1708 Colorado St.                      Austin TX 78701
WJXT-TV    4 Broadcast Place                            Jacksonville FL 32247
WWL-TV     1024 N. Rampart St.                       New Orleans LA 70116
WTEN-TV    341 Northern Blvd.                         Albany NY 12204
KMSB-TV     1855 N. 6th Ave.                             Tucson AZ 85705
KVOA-TV 209 W. Elm St.                             Tucson AZ 85705
WNWO-TV   300 S. Byrne Rd.                           Toledo OH 43615
KVEO-TV    349 N. Expressway                         Brownsville TX 78521
WSBT-TV   1301 E. Douglas Rd.                        Mishawaka IN 46545
WJAC-TV   49 Old Hickory Lane                      Johnstown PA 15905
KVAL-TV   4575 Blanton Road                          Eugene OR 97405
WMGT-TV PO Box 4328                                      Macon GA 31208
KTKA-TV   2121 SW Chelsea Dr.                       Topeka KS 66614
WJHG-TV  8195 Front Beach Rd.                     Panama City Beach FL 32407
KTEN-TV   10 High Point Circle                        Denison TX 75020
KGNS-TV   120 W. Delmar Blvd.                       Laredo TX 78045
KFBB-TV   3012 Highwoods Blvd.                    Great Falls MT 59403