Wednesday, December 13, 2017:
Another news director change late today in Los Angeles, as BILL DALLMAN has left KCBS/KCAL-TV after just over two years as news director for this o-and-o.
Bill's a former news director in Minneapolis at the Fox owned duopoly (KMSP/WFTC-TV), and was the startup news director for KDVR-TV in Denver which was owned by Fox at the time. His first ND job was at WZZM-TV in Grand Rapids, MI.
Bill spent the two years before KCBS as the first news director for Fox Sports 1 in Los Angeles.
He's also worked in Sacramento and Austin, MN, where he began his career as an anchor/reporter. His complete background is here.
Bill's replacement will be the fourth news director in eight years at KCBS.
We'll have more on all the week's news in our full newsletter later this week.
regards,
gevers
**** ***** ****
Greetings:
While there wasn't a lot of ND movement this week (ONE new opening and ONE newly named ND, leaving our list of open jobs at 15), we have lots of interesting items in our weekly report.
Those items include FIVE local stations winning DuPont Awards, the retirement of a veteran broadcaster who's worked for the network, served FOUR large market stations as news director, and also was a GM in several markets, and a new GM in Tampa.
All that…and more…below.

Do you know of someone who deserves the gift of Kneeland?
(Hint: it might be you.)
The Kneeland Project is accepting applications now for their February 28-March 3, 2018 session which will be held in Charlotte, NC. Applications are due Friday January 5, 2018 and are available at kneelandproject.org/apply
Thanks to Kneeland's generous funders, this opportunity is nearly free for selected news managers. The Kneeland Project pays for all tuition costs as well as hotel and several meals. Participants cover only their transportation and a few meals — Kneeland takes care of the rest.
In a recent survey of Kneeland Fellows, 100% reported they still regularly use lessons learned at Kneeland, believe that time spent at Kneeland improved their career and said they have recommended Kneeland to a friend or colleague.
The Kneeland Project is an intensive program unlike any other. It's practical. It's highly interactive. It produces long-lasting results.
Click here for more information and to apply. Only 18 journalists will be selected for this program. Start the new year right and apply today!
Newly Named News Directors: 
WVVA-TV, Bluefield, WV…veteran news director KEN WHITE is on the job for this Quincy owned NBC affiliate. Ken's a former ND at WOWK-TV in Charleston/Huntington and spent 14 years at WCCB-TV in Charlotte where he started the news department. At WVVA, he replaces STEVE KORIOTH who left earlier this year to return to his native Texas to become the Assistant GM at a Dickey's BBQ restaurant.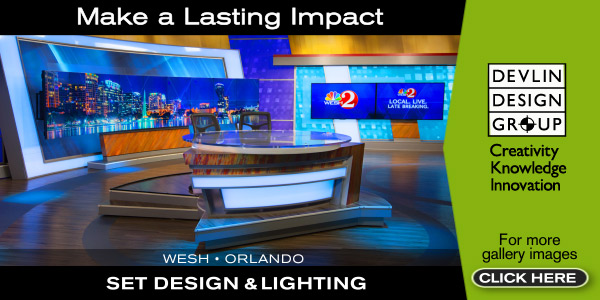 New News Director Opening: 
KADN/KLAF-TV, Lafayette, LA…this Bayou City Broadcasting NBC/FOX operation has a posting for news director on its website. CHRIS WELTY, who was an anchor/reporter there, assumed the ND job earlier this year.
Paid Help Wanted Ad: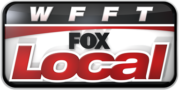 Producer, WFFT-TV, Ft. Wayne, IN:
WFFT in Fort Wayne, Indiana has an immediate opening for a strong Newscast Producer who knows how to create an extraordinary, fast paced 10pm newscast.
We are searching for a full-time newscast producer who is aggressive and passionate about local news, and maintains a positive attitude no matter the challenge at hand. The candidate must be smart in decision making and leadership in the newsroom. They must also understand how to incorporate station research and branding to deliver dynamic newscasts.
Fort Wayne is a thriving city in Northeast Indiana with an abundance of parks and recreational activities good schools community event and minor league sporting events.
Requirements:
* 4 year degree in Journalism, Communications or related field
* 2-4 years newsroom experience, with at least one year of producing
* Familiarity with ENPS
* Strong Journalistic skills and understanding of the tenants of Journalism
* Understand the focus on local content and story-telling to create a compelling newscast
* The ability to multi-task and handle the pressures of breaking news
* Excellent copy-editing skills
* Contribute to stations digital platforms throughout shift
All candidates must pass a background check and drug screen before employment.
If you meet these requirements, please submit your resume, references and reel to: rhirsch@wfft.com
The station is proud to be an Equal Opportunity Employer and Drug Free Workplace.
Other News Management Openings:
ASSISTANT NEWS DIRECTOR:
KOMO-TV, Seattle, WA (listed 10/22/17)
KSDK-TV, St. Louis, MO (listed 10/15/17)
WAAY-TV, Huntsville, AL (listed 11/12/17)
KWWL-TV, Waterloo, IA (listed 11/26/17)
KVRR-TV, Fargo, ND (listed 10/29/17)
EXECUTIVE PRODUCER:
WJLA-TV, Washington, DC (AM EP, listed 11/5/17)
KRIV-TV, Houston, TX (Evening EP, relisted 11/26/17)
WGCL-TV, Atlanta, GA (AM EP, listing revised 10/15/17)
KOMO-TV, Seattle, WA (listed 10/22/17)
WTVF-TV, Nashville, TN (AM EP, listing revised 10/22/17)
KGTV, San Diego, CA (Dayside EP, relisted 12/3/17)
WBNS-TV, Columbus, OH (Dayside EP, listing revised 11/26/17)
WPTV, West Palm Beach, FL (PM EP, listing modified this week)
WIVB-TV, Buffalo, NY (Nightside EP, listing revised 10/29/17)
WJXT-TV, Jacksonville, FL (Nightside EP, listed 11/19/17)
WRGB-TV, Albany/Schenectady, NY (listed 11/12/17)
WDTN-TV, Dayton, OH (relisted 11/5/17)
KWCH-TV, Wichita, KS (AM EP, relisted 11/26/17)
KCCI-TV, Des Moines, IA (listed 10/8/17)
WAAY-TV, Huntsville, AL (listed 11/12/17)
WISC-TV, Madison, WI (AM EP, relisted 11/12/17)
MANAGING EDITOR:
KDVR/KWGN-TV, Denver, CO (relisted 12/3/17)
ASSIGNMENT MANAGER:
WTVF-TV, Nashville, TN (listed 10/22/17)
Names in the News (and other items):
Congratulations to FIVE local stations honored this week with Alfred I. duPont-Columbia University Awards. Honored were KHOU-TV in Houston, KNTV in San Jose/San Francisco, KNXV-TV in Phoenix, KARE-TV in Minneapolis, and WITI-TV in Milwaukee. The full news release with details of each story is here.
KIMBERLY GODWIN, who's been an ND in three local markets, has been promoted to VP/News for CBS News. She had been Senior Broadcast Producer for the CBS Evening News. And TIM GAUGHAN will now oversee CBS Newspath in his new role as VP of News Services. He replaces MARSHA COOKE who left the network. Click here for more.
DEYJA CHARLES is the new EP for Baton Rouge's WBRZ-TV. More here. She most recently was the ND for KFBB/KHBB-TV in Great Falls, MT. We told you in October that she was leaving that Cowles operation after her successor was found to pursue a new opportunity.
General Manager News and Notes:
We told you earlier this week that SKIP VALET is returning to his native Florida as GM for Nexstar's Tampa duopoly, WFLA/WTTA-TV. Skip's been the GM for WTKR-TV in Norfolk for the last two years. But he spent most of his career working for Post-Newsweek (now Graham Media stations). He was GM for WKMG-TV in Orlando, where he earlier had been ND. And he was the ND for KPRC-TV in Houston and WJXT-TV in Jacksonville, where your editor hired him as a production assistant in 1982.
Veteran broadcaster DICK REINGOLD left his gig as GM for WCTI-TV in New Bern-Greenville-Washington, NC on Friday. Dick has a lengthy and impressive resume, found here on his Linkedin page. Here's part of the note he sent the staff:
Though I am not from Eastern North Carolina, I will always be grateful for your warm welcome and have relished rolling up my sleeves with you. While I am leaving WCTI, I am not stepping away from either life or business. I love my family very much, but neither "spending more time" with them nor buying an RV loaded with ECU Pirate signage and visiting all 50 states (and the District of Columbia) is immediately ahead. Thank you for letting me serve with you and all of the best of luck.
WAPA-TV in Puerto Rico is getting a new GM. JAVIER MAYNULET takes over at a challenging time on the island. He replaces JOSE RAMOS who will retire in the first half of 2018.
Old friend MIKE STUTZ, now GM for a News Press & Gazette cluster in Palm Springs, CA, will be honored by the local chapter of the American Cancer Society with its Celebration of Life Award. Mike is now cancer free as you'll learn here. As you know, he's a former ND in San Diego and Jacksonville and began his career as a reporter.
Our Full List of Open ND Jobs:
Here's our list of open ND jobs as of Sunday, December 10, 2017:
It's unofficial, there may be others that are open, and some of these may have been filled. If you know of any in either category, please let me know: rick@rickgevers.com
Verizon Fios 1 News 800 Westchester Avenue, Rye Brook, NY 10573
WUSA-TV 4100 Wisconsin Ave NW Washington DC 20016
WUVG-TV 3350 Peachtree Road #1250, Atlanta, GA 30326 **
WTSP-TV 11450 Gandy Blvd, St. Petersburg, FL 33702
KUVS-TV 1710 Arden Way, Sacramento CA 95815 **
Spectrum News 2505 Atlantic Ave. #102, Raleigh, NC 27604
WJAX/WFOX 11700 Central Pkwy, Jacksonville, FL 32224
KOB-TV 4 Broadcast Plaza SW Albuquerque, NM 87104
WMC-TV 1960 Union Ave, Memphis, TN 38104
WSYR/WTVH 1030 James St.Syracuse, NY 13203
WCSC-TV 2126 Charlie Hall Blvd, Charleston, SC 29414
KADN/KLAF-TV 1500 Eraste Landry Rd Lafayette, LA 70506
KECI-TV 340 W. Main St., Missoula, MT 59802
KFBB-TV P.O. Box 1139. Great Falls MT 59403
KRTV P.O. Box 2989, Great Falls, MT, 59403
**: Spanish language station