Greetings:
FIVE new ND openings this week, with THREE newly named NDs in our weekly report.
By my very unofficial count, that means there are  26  news director openings around the country.
You can learn more about  THREE  of those open jobs via paid Help Wanted ads below. And we have  TWO  other ads, one for a producer at a powerhouse North Carolina station, and another for an EP job at a strong station in Florida.
In Names in the News, details about several news managers on the move, and three new GMs around the country.
All that and more after this week's changes:
New News Director Openings:
WFLD-TV, Chicago, IL…you know from our earlier report that PHYLLIS SCWARTZ is leaving this FOX o-and-o after less than one year as ND. She's returning to California where her family remained. She'd been operating a consulting firm that, but previously was the GM for KNSD-TV, the NBC o-and-o there. Phyllis also been ND for NBC's WMAQ-TV in Chicago before moving to California. She also spent time as ND for WLS-TV and worked for WBBM-TV, too. Her replacement will be the fourth ND here in seven years.
WGME-TV, Portland, ME…MIMI STRAWN is leaving this Sinclair owned CBS affiliate after two years as ND. She's also been an ND in Tulsa, Huntsville, and New Orleans, and also worked in Baton Rouge.
KRDO-TV, Colorado Springs, CO…MICHAEL SIPES is leaving this NPG-owned ABC affiliate after five years as ND to help care for an ailing family member. He's also been an ND in Kansas City, Louisville, and Jackson, MS.
WTVM-TV, Columbus, GA…veteran ND TOM BURKE has left this Raycom-owned ABC affiliate. Tom tells me that he's looking for another news management position in a larger market (while continuing to work on a screenplay project). He's been the ND here for the last two years, and has previously been an ND in Sacramento, Fresno, Pittsburgh, and Columbus, OH, and has worked in Detroit, Greenville, NC, and Presque Isle, ME.
WBBJ-TV, Jackson, TN…KEITH BAKER is leaving this Bahakel owned station to be ND for WOWK-TV in Charleston/Huntington, WV. More on that below. He's been ND for this ABC station since April.
Newly Named News Director:
WTXF-TV, Philadelphia, PA…JIM DRISCOLL moves from one Fox o-and-o to another as he becomes the fifth ND in five years here. He's been the ND for WWOR-TV in New York City for the last five years. He previously had been the Assistant ND for sister station WNYW-TV, but spent much of his careeer at WWOR, beginning as a production assistant and working his way up to EP. At WTXF, he replaces STEVE SCHWAID who left in July for a consulting job.
WOWK-TV, Charleston/Huntington, WV…KEITH BAKER has been named ND for this West Virginia Media Holdings CBS affiliate. Since April, Keith's been ND for WBBJ-TV in Jackson, TN. He's also worked in New Bern, NC, Tampa, and Pittsburgh. At WOWK, he replaces ELIZABETH SHAFFER who is staying with the station as Assignment Manager in Huntington.
KCRG-TV, Cedar Rapids, IA…ADAM CARROS is the new ND here. He'd been a producer for KWWL-TV in Waterloo, IA, and had previously worked in Columbia, MO. (Adam's father was the late MARK CARROS, who'd been an ND in a number of markets before his death in 2010.) Adam replaces KARA KELLY who left the station after almost two years as ND.
Help Wanted Ads:

News Director, WTHR-TV, Indianapolis, IN:
WTHR-TV, Indiana's News Leader, is seeking a news director to lead this extraordinary team. We are a dominant station, nationally recognized, award-winning, locally owned station seeking a dynamic visionary leader. Must truly know how to produce compelling and distinctive content on all multi-media platforms. Must have proven skill set to maximize content and customer loyalty on digital and social media platforms. Must demonstrate a passion for the product with strong oversight and consistent communication and feedback. Quality drives our success and we're eager to have a leader join us and lead us on this quest.
Looking for long term players who love the quality of the Midwest and who would be proud to call Indiana home. Minimum 7 years experience in news management and proven track record of major story coverage and ratings success.
Please include your news philosophy along with your resume and cover letter when applying online at www.dispatchbroadcast.com/careers
DISPATCH BROADCAST GROUP IS AN EQUAL OPPORTUNITY EMPLOYER.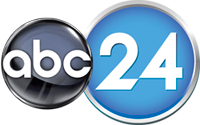 News Director, WPTY/WLMT-TV, Memphis, TN:
Nexstar Broadcasting Group, Inc. is searching for a forward thinking and aggressive journalist for the position of News Director at its 3 stations in Memphis and Jackson, TN. The successful candidate will be a hands on news manager who has a proven track record for coaching, developing talent, possess solid journalism skills, and have a passion for breaking news. This opportunity will involve a complete makeover of the station news product.
To be considered you must have a minimum of 5 years of experience as a news manager solid experience in a news operation. Prior experience with on-line and social media is required. A degree in journalism is preferred.
Please send cover letter, resume, news philosophy and link or DVD to:
Larry Herbster
General Manager
WPTY/WLMT/WJKT
2701 Union Ave. Ext.
Memphis TN 38112
e-mail: lherbster@nexstar.tv
NEXSTAR BROADCASTING GROUP, INC. IS AN EQUAL OPPORTUNITY EMPLOYER

Producer, WRAL-TV, Raleigh, NC:
Would you like to work for a news operation with a commitment to excellence and the resources you need to succeed? WRAL, the dominant television station in the Raleigh-Durham-Fayetteville market, is seeking a strong news producer to oversee fast-paced newscasts. The Producer will review all the news stories for grammar, accuracy, and fairness. During the newscast, this person is responsible for timing stories, weather, and sports to ensure the newscast ends on time; coordinates breaking news stories; and leads the production crew in the control room to make sure the newscast is executed cleanly on the air.

We're looking for a person with outstanding leadership and communication skills, proven writing ability, a vision for graphics, and a passion for memorable, creative newscasts. If you are a strong decision-maker capable of managing multiple live shots, writing compelling copy and producing top-notch newscasts, this is the job for you.

Two years of television news producing experience, a four-year college degree, and a pre-employment drug screening are required. WRAL is locally owned by Capitol Broadcasting Company, a stable, community-oriented company that offers some of the best benefits in the business. All candidates must apply online at www.cbc-raleigh.com.

EOE M/F. All Capitol Broadcasting Company properties are tobacco free.

It is the policy of the company to be fair and impartial in all relations with employees and applicants for employment. No person will be discriminated against in employment because of race, color, religion, age, sex, military status, national origin, physical/mental disability, or any other characteristic protected by applicable federal or state law.

News Director, WREX-TV, Rockford, IL:
If you have a passion for excellence and a burning desire to lead the best local news operation in town, we need to talk.
WREX, the NBC affiliate for Rockford IL is seeking a news director with the competitive spark, experience and creativity to advance an already successful and award winning news organization. This is an exciting opportunity to join and lead a great team and work for a terrific company.
WREX is a Quincy property, which owns 12 television stations, plus newspapers, radio, and is building an extraordinary reputation as industry leaders in Web, mobile, and social sites.
Are you ready?
Email jchadwick@wrex.com
John Chadwick
General Manager
WREX-TV
WREX Television, LLC, is an equal opportunity employer.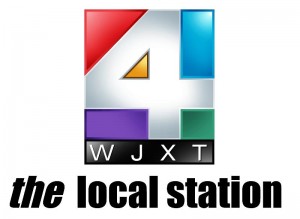 Evening Executive Producer, WJXT-TV, Jacksonville, FL:
WJXT-TV, a Post-Newsweek Station, is looking for a night Executive Producer. We need someone who can manage anchors, producers, reporters, photographers and editors. You must be able to identify good stories, create leads, create urgency, and create memorable moments. You will also help oversee web and social media content. In addition, you will be involved in event planning and schedules. We are looking for a strong writer who understands good storytelling.
Prior EP experience is a plus, but this is also a good move for an excellent line producer with at least five years of experience. You will be on the weekend on-call manager rotation. Expect to work long hours, weekends and holidays as needed.
Jacksonville is a beautiful city offering beaches, an NFL team, golf courses, good schools, and much more! And Florida has no state income tax.
Prefer college degree in journalism or communications.
Send resume and link to: kbonfield@wjxt.com
Or send resume and DVD to:
Kathryn Bonfield
News Director
WJXT-TV
4 Broadcast Place
Jacksonville, FL 32207
Other News Management Openings:
ASSISTANT NEWS DIRECTOR:
WFTS-TV, Tampa, FL (relisted 12/1/12)
KUSI-TV, San Diego, CA (relisted 12/1/12)
KVUE-TV, Austin, TX (relisted 11/17/12)
WNCT-TV, Greenville/New Bern, NC (listed 11/17/12)
KEZI-TV, Eugene, OR (listed 9/22/12)
EXECUTIVE NEWS PRODUCER:
KTTV/KCOP-TV, Los Angeles, CA (PM EP, relisted 11/23/12)
KDFW-TV, Dallas, TX (Morning EP, relisted 12/1/12)
KTVT-TV, Dallas, TX (EP of Special Projects/Investigations, relisted 11/23/12)
KHOU-TV, Houston, TX (Nightside EP, listing modified 11/3/12)
KIRO-TV, Seattle, WA (listed 11/23/12)
WTVT-TV, Tampa, FL (AM EP, relisted this week)
WKMG-TV, Orlando, FL (AM EP, listing modified 11/10/12)
KATU-TV, Portland, OR (AM EP, listing revised this week)
WRAL-TV, Raleigh, NC (AM EP, relisted 11/17/12)
KUSI-TV, San Diego, CA (relisted t12/1/12)
WXMI-TV, Grand Rapids, MI (TV Content Mgr., listed 10/19/12)
KWTV, Oklahoma City, OK (PM EP, relisted 12/1/12)
WAVY-TV, Norfolk, VA (listing modified 11/17/12)
WJXT-TV, Jacksonville, FL (Evening EP, relisted this week, see ad above!)
WTLV/WJXX-TV, Jacksonville, FL (2 openings, listed 11/3/12)
WINK-TV, Ft. Myers, FL (PM EP, relisted 12/1/12)
WCYB-TV, Bristol, TN (relisted 11/23/12)
KOLO-TV, Reno, NV (Morning EP, relisted 10/19/12)
MANAGING EDITOR:
KNBC-TV, Los Angeles, CA (relisted 12/1/12)
KCRA-TV, Sacramento, CA (relisted 10/28/12)
Situations Wanted:
There are no takers this week on our free Situations Wanted listing which is designed to help news managers looking for a new opportunity. If you'd like to state your case to a well targeted audience, email me an item (max.100 words). You may include a link to a website, an email address, and a photo. You must include your name. I'll run it for one week. I don't represent or endorse those listed, but merely trying to help.
Names in the News:
KABC-TV in Los Angeles is welcoming two new news managers. DAN RASMUSSEN will be the new morning EP. He's held the same job for KING-TV in Seattle, and previously worked in Portland, Spokane, and for another LA station. And KEVIN BOIE joins the o-and-o as Director of Digital Content from KDFW-TV in Dallas. He's worked for another station in Dallas, as well as in Ft. Myers and Miami.
STEVE VanBURGEN has been promoted to EP for WXMI-TV, the FOX affiliate in Grand Rapids, MI. He's been the 10:00 producer there.
GREG HASSER returns to Oregon as the new Assistant ND for KEZI-TV in Eugene. He's been the senior newscast producer for KRON-TV in San Francisco, and has also worked in Greenville, SC, Ft. Wayne, and for two stations in Portland, OR.
Meredith Broadcasting named two new GM's this week. DARRIN McDONALD is being promoted from GM of the company's KVVU-TV in Las Vegas to be GM for KCTV in Kansas City. It's a return to KC for Darrin.  TODD BROWN, who's been the General Sales Manager at KVVU, will replace Darrin as GM.
LocalTV named JIM KIZER to be GM for its ABC affiliate in the Quad Cities, WQAD-TV.
Our Full List of ND Openings:
Here is my list of stations with open ND jobs, as of Friday, December 7, 2012.
If you know of any additions/deletions/updates, please email me at: rick@rickgevers.com
WPIX-TV 220 E. 42nd Street New York NY 10017
WFLD-TV 205 N. Michigan Ave. Chicago IL 60601
KTVK-TV 5555 N. 7th Avenue Phoenix AX 85013
WKYC-TV 1333 Lakeside Ave. Cleveland OH 44114
WPXI-TV 4145 Evergreen Road Pittsburgh PA 15214
WRTV 1330 N. Meridian St. Indianapolis IN 46202
WTHR-TV 1000 N. Meridian St. Indianapols IN 46204 (see ad above!)
KSHB-TV 4720 Oak Street Kansas City MO 64112
WDAF-TV 3030 Summit St. Kansas City MO 64108
KSNV-TV 1500 Foremaster Lane Las Vegas NV 89101
WVEC-TV 613 Woodis Ave. Norfolk, VA 23510
WPTY/WLMT 2701 Union Ave. Ext. Memphis TN 38112 (see ad above!)
KTHV-TV 720 Izard St. Little Rock 72201
KOTV 302 S. Frankfort St. Tulsa OK 74120
KSNW-TV 833 N. Main Wichita, KS 67203
KHQ-TV 1201 W. Sprague Ave. Spokane WA 99201
WGME-TV 81 Northport Dr. Portland ME 04103
WCSH-TV One Congress Square Portland ME 04101
WMTV 615 Forward Dr. Madison WI 53711
KRDO-TV 399 S. 8th St. Colorado Springs CO 80905
KHGI-TV 13 S. Highway 44 Kearney NE 66848
WTVM-TV 1900 Wynnton Road Columbus GA 31906
KRIS/KZTV 301 Artesian St. Corpus Christi, TX 78401
WREX-TV 10322 W. Auburn Rd. Rockford IL 61105 (see ad above!)
WBBJ-TV 346 Muse St. Jackson TN 38301
KFBB-TV P.O. Box 1139 Great Falls, MT 59403