Monday, December 16, 2013 UPDATE: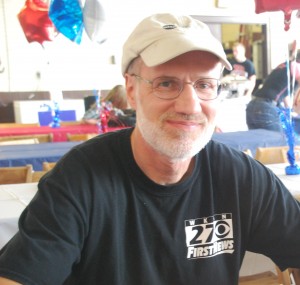 Gary Coursen
1958-2013
Greetings:
I'm very sorry to report the death of WKBN/WYTV (Youngstown, OH) news director GARY COURSEN.
We told you just last night that Gary was hospitalized in Cleveland fighting cancer in his brain and sinuses. He lost his battle this afternoon around 12:25, with his family by his side.
The station has posted this obituary for the longtime employee, who first joined the staff as a photographer in 1979 and rose through the ranks to news director, a job he held for the last ten years.
Your note of condolence can be emailed by clicking here, and it will be shared with the staff and his family.
Gary was just 55 years old. He is survived by his wife Becky, and daughters Sally and Julia.
regards,
Rick Gevers
**** ***** ****
Greetings:
We're a bit late with our report, partly because of out-of-town visitors, and partly because there was a lot of activity this week.
We have FIVE new news directors in this week's edition, with THREE new openings.
That drops our list of open ND jobs to 20 from last week's 22. (If that trend keeps up, in ten weeks or so….)
We have an ad for ONE of this open ND jobs, as well as ads for a top 20 Assistant ND job, an EP opening in Indiana, and a producer ad for a station in Music City. And we have a repeat of an ad for an Assistant ND job for News 12 New Jersey.
In Names in the News, we'll tell you about a health battle facing a longtime Ohio news director, several news managers on the move, and a former news director returns to her former market as a GM at a different station.
All that and more, below.
New News Director Openings:
WLTV-TV, Miami, FL…EMILIO MARRERO has resigned as news director for this Univision o-and-o. He's been ND here since 2008 but had worked for Univision for 24 years.
KWEX-TV, San Antonio, TX…SAMUEL BELILTY is headed to Dallas as ND for another Univision o-and-o, KUVN-TV. He's been ND here for more than six years. More on his new job below.
WSJV-TV, Elkart/South Bend, IN…after almost 14 years as news director, five of those serving as Station Manager and News Director, ED KRAL will now serve as a full time Station Manager. Consequently, this Quincy owned FOX affiliate is searching for a news director. You can learn more about this opportunity in the paid ad below. Ed's been ND here since the summer of 2000. He's also worked in Columbia, MO.
Newly Named News Directors:
KUVN-TV, Dallas, TX…SAMUEL BELILTY has been named ND for this Univision o-and-o. He's been the ND for the company's KWEX-TV in San Antonio. At KUVN, he replaces CARLOS TAMEZ who was ND here for about two years.
WXYZ-TV, Detroit, MI…DAVE MANNEY returns to Detroit and this Scripps-owned ABC affiliate as news director. He worked at the station earlier in his career and later moved to New York, first at WPIX-TV, and then to WNBC-TV, where he's been Managing Editor. (More in this item from the WXYZ website). At WXYZ, he replaces TIM DYE, who left the station in September after 3+ years as ND to return to Grand Rapids and a PR job. (Tim's family remained in Grand Rapids and he commuted weekly to Detroit).
KSAT-TV, San Antonio, TX…BERNICE KEARNEY has been promoted to news director for this Post-Newsweek owned ABC affiliate. She's a 20 year veteran of the station, and has risen through the ranks from producer, to senior producer, to executive producer, to assistant news director. She earlier worked for another San Antonio stations. Bernice replaces JIM BOYLE who retired for medical reasons in September after 30 years as the news director here.
WHEC-TV, Rochester, NY…CHRIS FORD will be the next ND here. Chris is currently the Assistant ND for WTSP-TV in Tampa. He previously held Assistant ND jobs for WTMJ-TV in Milwaukee, CLTV in Chicago, WOFL-TV in Orlando, and WPTV in West Palm Beach. Chris has also worked for another Tampa station and for The FeedRoom. He replaces STEVE RICHARDS who left his Hubbard-owned NBC affiliate in August after more than three years as ND and 27 years at WHEC, where he first joined the staff as a vacation relief photographer.
WTXL-TV, Tallahassee, FL…DAVID LEE is joining this Calkins Media owned ABC affiliate as news director. He's currently the Assistant ND for KCOY-TV in Santa Maria, CA, and earlier worked at KION-TV in Salinas-Monterey, CA. During his career, he's worked as a sports anchor, reporter, and assignment editor. He replaces La'QUINTA DIXON who left a few months ago after just over a year as ND. I believe David will be the seventh ND here in about 12 years.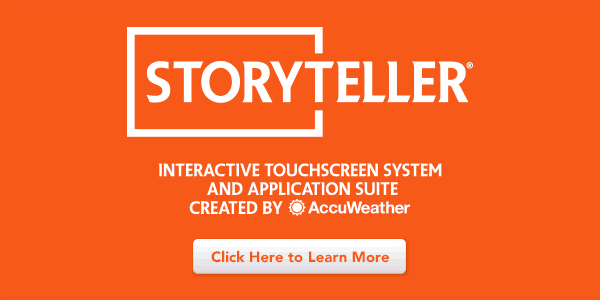 Paid Help Wanted Ads: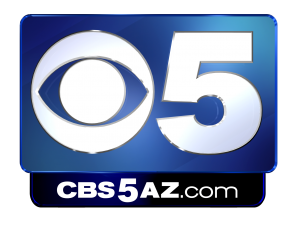 Assistant News Director, KPHO-TV, Phoenix, AZ:
CBS 5/ KPHO-TV, the Meredith owned and operated station in sunny Phoenix, AZ, is looking for an accomplished news manager to assist our team in becoming the market news leader.
CBS 5 TV is seeking an enthusiastic, highly motivated, and strategic thinking individual to partner with our News Director in making our newscasts number one in the Phoenix market. We are looking for a leader who has experience and vision that will allow us to differentiate our newscasts, highlighting our "telling it like it is" brand and our talented team of journalists.
The Assistant News Director will oversee the daily newsgathering efforts of our news team across multiple platforms. This position directly oversees our Reporters and the Investigative Team. The Assistant News Director will lead planning of special event coverage and will maintain the 52 week schedule for promotable content.
The successful candidate will have a minimum of two years' experience as an Assistant News Director or News Director in a mid-size television market. A bachelor's degree in communications, broadcasting, or journalism or equivalent training and/or experience is required.
Interested candidates can apply at our online career center at: wwww.meredith.apply2jobs.com
Meredith Corporation/KPHO Broadcasting Corporation is an Equal Opportunity Employer.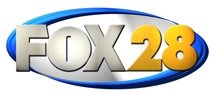 News Director, WSJV-TV, Elkhart/South Bend, IN:
Are you currently a news director ready to grab the wheel and jam your foot to the floor of an aggressively expanding news operation?
WSJV-TV, FOX for South Bend, IN (market #96) has an immediate opening for an experienced news director. If you're a sleeves rolled up mentor who can drive compelling content and products on multiple platforms, and put this award winning team on a clear course to the future, we need to talk.
We're looking for a collaborator, a strategic thinker, a brand builder for this expanding organization. If you're someone that can effectively lead in this highly competitive market, apply now via email to wsjvnewsdirector@quincyinc.com
FOX 28 is a Quincy station. Learn why our family owned broadcast group has a reputation as one of the best companies to work for in the industry today at www.careersatquincy.com.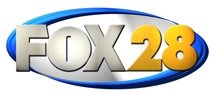 Executive Producer, WSJV-TV, Elkhart/South Bend, IN:
Ready to play B-I-G?
WSJV-TV, FOX for South Bend IN (market #96) is expanding and has an immediate opening for an executive producer. With a three hour morning show and a nightly news hour, we need a hands-on, inspired leader to create, groom and grow these already award winning news products.
If you're ready to take the wheel of one of these race cars apply to: wsjvep@quincyinc.com.
FOX 28 is a Quincy station. Learn why our family owned broadcast group has a reputation as one of the best companies to work for in the industry today at www.careersatquincy.com.

Producer, WKRN-TV, Nashville, TN:
We're looking for late news leadership in the South's hottest city.
WKRN-TV in Nashville, the television home of the CMA's, Nashville Predators and Tennessee Titans Pre-Season football, is looking for a strong producer to lead our late news team.
The ideal candidate should be a strong broadcast journalist and a creative writer who understands how to develop and present a comprehensive look at the day's top stories and a creative approach to late local news.
Qualified applicant will be able to handle breaking news situations and must have the ability to work well under pressure.
A Bachelor of Arts degree in Journalism or equivalent work experience in a newsroom and a minimum of two years producing experience is preferred.
Please tell us how you found out about the job opening.
Send resume, DVD/links, and cover letter via email to: humanresources@wkrn.com
Be sure to include your name and the job title in subject line.
Or apply via postal mail to:
WKRN-TV
Attn: Mr. Cunningham
Human Resources
441 Murfreesboro Road
Nashville TN 37210
No phone calls, please.

Assistant News Director, News 12 New Jersey, Edison, NJ:
News 12 New Jersey… a 24/7 regional cable news station watched by more people in New Jersey than any other station… is looking for an Assistant News Director. Be a part of the team that beats most NYC stations in our coverage area every morning. We're available in 1.7 million households.
News 12 New Jersey is seeking an enthusiastic and highly motivated candidate to assist the News Director in execution of policies and vision for the channel. They will oversee daily news and weather coverage and work closely with Executive Producers on story selection and distribution. Responsible for programming and editorial content, including, supervising, directing, scheduling and coordinating newsgathering and production of newscasts and distribution onto all interactive platforms including web, ITV and social media.
Also responsible for hiring, developing and supervising staff. Will supervise all phases of production/programming, including graphic elements, and technical elements in coordination with operations staff as well as news gathering, including overseeing editorial content, and managing story assignments. Will supervise special programming, including elections and town meetings. Responsible to provide coaching, training, and performance reviews for staff. Will manage costs within budget, and assists with forecasts and financial planning.
To view the full qualifications for this position and submit your resume, please click here.
We are an Equal Opportunity Employer and maintain a drug-free and smoke-free workplace.
Other News Management Openings:
ASSISTANT NEWS DIRECTOR:
News 12 New Jersey, Edison, NJ (listed 12/6/13, see ad above!)
KIAH-TV, Houston, TX (new listing this week)
KPHO-TV, Phoenix, AZ (new listing this week, see ad above!)
WFLA-TV, Tampa, FL (relisted 11/24/13)
KOIN-TV, Portland, OR (relisted 11/24/13)
WCPO-TV, Cincinnati, OH (relisted 11/3/13)
WCYB-TV, Tri-Cities, TN (listed 11/24/13)
KPLC-TV, Lake Charles, LA (listed 12/6/13)
EXECUTIVE NEWS PRODUCER:
KTVU-TV, Oakland/San Francisco, CA (Special Projects, listing revised 12/6/13)
WFLA-TV, Tampa. FL (relisted 11/24/13)
KDVR-TV, Denver, CO (AM EP, listed 10/19/13)
KUSI-TV, San Diego, CA (relisted 11/9/13)
WSMV-TV, Nashville, TN (listed 11/3/13)
KSHB-TV, Kansas City, MO (AM EP, listed 10/19/13)
WDJT-TV, Milwaukee, WI (PM EP, relisted 11/24/13)
KTUL-TV, Tulsa, OK (listed 10/11/13)
WDTN-TV, Dayton, OH (Morning EP, listed 11/9/13)
KMTV, Omaha, NE (Morning EP, listed 10/18/13)
KCRG-TV, Cedar Rapids, IA (relisted 11/9/13)
WSJV-TV, South Bend/Elkhart, IN (new listing this week, see ad above!)
WKBN-TV, Youngstown, OH (Digital EP, listed 10/25/13)
WJCL/WTGS-TV, Savannah, GA (Digital EP, listed 12/1/13)
NEWS OPERATIONS MANAGER:
WSB-TV, Atlanta, GA (Assistant News Ops. Mgr, listed 11/9/13)
MANAGING EDITOR:
WESH-TV, Orlando, FL (listed 11/3/13)
KTXL-TV, Sacramento, CA (listed 12/1/13)
WCPO-TV, Cincinnati, OH (relisted 11/9/13)
Situations Wanted:
We offer a free situations wanted ad to news managers who are out of work and looking for a new opportunity. If you'd like to state your case to a well targeted audience, email me an item (max. 150 words). You may include a link to a website, an email address, and a photo. You must include your name. I'll run it for one week. I don't represent or endorse those listed, but merely trying to help.
Names in the News:
Your good thoughts and best wishes should go to GARY COURSEN, News Director for WKBN-TV in Youngstown, OH. Gary's in a tough battle at a Cleveland Hospital with cancer in the brain and sinus region, and underwent surgery last week to remove the tumor. He's been undergoing chemo and radiation, as well. Gary's been ND there for ten years, and has been at the station for 30 years, as a photographer and Chief Photographer. Notes of support are welcomed at the station, and will be passed on to Gary's family and the news team.  You can send a note to: newsroom@wkbn.com
OZZIE MARTINEZ has been named VP of News and Standards for Telemundo Station Group. He had been the Assistant ND for WNBC-TV in New York. He's earlier worked for two stations in Miami.
KYSHA REID leaves CNN to head to Houston as Morning EP for Fox o-and-o KRIV-TV. She's been producing at CNN, previously was Asst. ND at KWWL-TV in Waterloo, IA and earlier served as an EP at WTMJ-TV in Milwaukee. She's also worked in Cleveland.
Congratulations to MATTHEW CARROLL who's been promoted to Daybreak Executive Producer for KATV in Little Rock. He's been a dayside producer here and previously worked for another Little Rock station.
GM NOTES:
One time news director SANDY BRELAND has been named GM for WVUE-TV in New Orleans. That's the FOX affiliate there.  It's a return to the Crescent City for Sandy, who spent many years as ND for WWL-TV there. She's currently the GM for Raycom's WAFB-TV in Baton Rouge. Raycom has just signed a deal to operate WVUE which is owned by Louisiana Media Co. That company is owned by TOM BENSON who also owns the New Orleans Saints of the NFL.
MARV DANIELSKI has been named Station Manager for Gannett's KSDK-TV in St. Louis, reporting to GM LYNN BEALL who has some corporate responsibilities with Gannett. Marv is currently Senior Vice President of Integrated Brand Development for Frank N. Magid Associates. He's worked for Magid twice, has earlier held corporate jobs at Gannett and Hearst, and has worked in Atlanta, Seattle, Minneapolis, and Denver.
Our Full List of ND Openings:
Here is my list of stations with open ND jobs, as of Sunday, December 15, 2013:
If you know of any additions/deletions/updates, please email me at: rick@rickgevers.com
KWHY-TV 1201 West 5th St., # T-900 Los Angeles CA 90017 *
KTTV 1999 S. Bundy Dr. Los Angeles CA 90025
WFLA-TV 200 S. Parker St. Tampa FL 33606
WLTV 9405 NW 41st St. Miami FL 33175 *
WVIT-TV 1422 New Britain Avenue West Hartford, CT 06110
KVDA-TV 6234 San Pedro San Antonio TX 78216 *
KWEX-TV 411 East Durango San Antonio TX 78204 *
WHP-TV 3300 North 6th Street Harrisburg PA 17110
WIAT-TV 2075 Golden Crest Drive Birmingham AL 35209
WTEV/WAWS 11700 Central Pkwy. #2 Jacksonville FL 32224
WHAS-TV 520 W. Chestnut St. Louisville KY 40203
WALA-TV 1501 Satchel Paige Blvd. Mobile AL 36606
WKEF/WRGT-TV 45 Broadcast Plaza Dayton OH 45408
WAAY-TV 1000 Monte Sano Boulevard Huntsville AL 35801
WSJV-TV 58096 County Rd. #7 Elkart IN 46517 (see ad above!)
KYTX-TV 2211 ESE Loop 323 Tyler TX 75701
WJHG-TV, 8195 Front Beach Rd. Panama City Beach FL 32407
WTWO-TV PO Box 9268 Terre Haute IN 47808
WLIO-TV 1424 Rice Ave. Lima OH 45805
KVEO-TV 394 N. Expressway Brownsville TX 78521
* Spanish language station