Saturday, December 27, 2014 UPDATE:
I'm sorry to report the passing of longtime broadcaster JIM BOYER, who died Wednesday.
WWL-TV in New Orleans, where Jim worked for nine years, four as news director, posted this online obituary late Friday night. As of this posting, the story has few details about his passing but provides a lengthy recap of his life and career.
Jim retired in 2012 as VP/GM of KFOR-TV in Oklahoma City. He'd been a GM in Portland, OR, and Des Moines, was a news director in Seattle as well as New Orleans, and also worked in Philadelphia, Baltimore, and York, PA.
He's survived by his wife and two children. Funeral arrangements are unknown at this time.
I'll post later articles here over the weekend, so check back for more details.
regards,
Rick Gevers
Tuesday, December 23, 2014 UPDATE:
One of the Scripps' news director openings has been filled with the news that MATT BROWN will be the next ND for WFTS-TV, the ABC affiliate in Tampa, FL.
He's been the interim ND there since both ND BILL McFARLAND and Assistant ND MICHELE MURRAY left the station on the same day in October.
Matt most recently has been the Assistant ND for Scripps' KSHB-TV in Kansas City. He's a former ND in Tulsa and Sherman, TX, and has worked in Austin, TX, and Wichita.
Here's the link to the story the company posted on its website.
One other note…the FOX affiliate in Ft. Wayne, IN, is looking for a news director/anchor. I updated my website with a paid ad for the position, which you can check out here.
More in the next edition of the full newsletter, which may or may not be published this weekend!
Happy holidays!
Monday, December 22, 2014 UPDATE:
We updated last night's edition to add ONE new news director opening (technically a news director/anchor position) in Ft. Wayne, IN. Details (and a paid ad) are below.
**** ***** ****
Greetings:
Here's your week-before-the-holiday's newsletter. Depending on developments, I may take a break next week…but will certainly let you know about any significant changes.
I know of THREE people who are pretty busy this holiday season..they're getting ready to take new news director jobs. And there are FOUR (updated) new openings which provide opportunities for someone else to move up.
My list shows 27 (updated) stations with ND openings. FOUR (updated) of those stations are running help wanted ads below. And there are THREE other ads for a variety of positions.
Be sure to check out Names in the News below. You'll see a story about a New York News Director whose home was destroyed by fire. We'll tell you about FOUR local stations who won duPont Awards, while the broadcast networks won a total of ZERO. We have more about the departure of Tribune's Senior VP/News, and more.
Enjoy the holidays, travel safe, and we'll see you next year.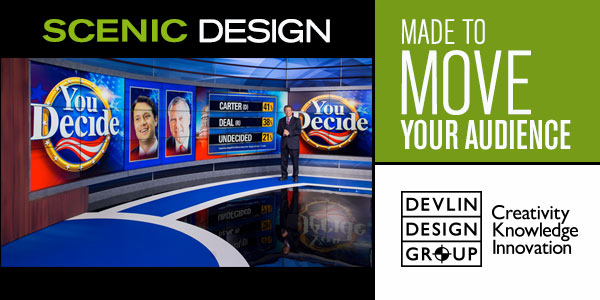 New News Director Openings:
WMBF-TV, Myrtle Beach, FL…we always like to see news people promoted to GM, so congratulations to SARAH MILES. She's been promoted to General Manager for this Raycom Media owned NBC affiliate. She's been the ND there since 2010 and worked for Raycom's WAVE-TV in Louisville for eight years. Sarah's also worked in Evansville and Peoria.
WFFT-TV, Ft. Wayne, IN…is looking for a News Director/Anchor to replace DAN BALL, who has been the ND/Anchor there for the past two years.   Dan's taking a morning anchor position in California to be closer to his daughter. This FOX affiliate is owned by Nexstar.  You can learn more about this opening in the paid help wanted ad below.
WALB-TV, Albany, GA…DAWN HOBBY is changing careers and will become a realtor when she leaves this Raycom Media station after her replacement is named. She's been ND for almost two years, but spent almost 20 years in the market as an anchor/reporter, most of it at WALB. She left for five years to launch the news department for WFXL-TV, the FOX affiliate in Albany, but returned to WALB. Learn more about this opportunity in the paid ad below.
KAIT-TV, Jonesboro, AR…HATTON WEEKS is leaving to become ND for another Raycom station, WLBT-TV in Jackson, MS. More on that below.
And while they are not new openings, please check out the ads below for the ND openings at WSYR-TV in Syracuse, NY, and KCBD-TV in Lubbock, TX.
Newly Named News Directors:
WLBT-TV, Jackson, MS…HATTON WEEKS moves from one Raycom Media station to another as he becomes the next ND for this NBC affiliate. He's been the ND for Raycom's KAIT-TV in Jonesboro, AR, since 2008. Hatton first joined KAIT in 1996, left the business for a while in 1999, and returned to the station as Assistant ND in 2006. At WLBT, he replaces WILSON STRIBLING who remains at the station but is returning to his morning anchor role.
WBTW-TV, Myrtle Beach, SC…DANA BROWN RITTER has been named ND for this Media General owned CBS affiliate. She's been an EP for (as of Friday) another Media General station, WAVY-TV in Norfolk. She's also worked for the CBS News Washington Bureau, in Pittsburgh and Roanoke, as well as an earlier stint in Norfolk. Dana replaces STEVE KORIOTH who left the station in August after two years as ND. He's now the interim ND at Quincy's WVVA-TV in Bluefield, WV. He previously worked for Quincy.
KTLM-TV, McAllen, TX…MIGUELANGEL LOPEZ has been promoted to news director for this Telemundo o-and-o, He's been the EP here and previously worked in Miami and Puerto Rico. Miguelangel replaces JUAN FRANCISCO COBOS who became a correspondent for Telemundo based in McAllen. More from Mediamoves.com.
Paid Help Wanted Ads:

News Director, WSYR-TV, Syracuse, NY:
Nexstar Broadcasting Group, Inc. is searching for a dynamic and forward thinking News Director to lead our local news operation at NewsChannel 9 WSYR-TV, the ABC affiliate in Syracuse, NY.
Serious candidates must have a proven track record of success of developing and coaching talent, consistent execution of fiercely competitive product, strategic thinking and planning, high ethical standards and effective newsroom management. Must have the ability to effectively deliver product on multi-media platform and make it relevant to the next generation of news viewers. This is a unique opportunity to take an award winning product to the next level.
To be considered, you must have a minimum of 5 years experience as a news manager and more than 10 years experience in a news operation. Prior experience with on-line and social media is required. A degree in journalism is preferred.
You need to apply online at the Nexstar job site .
Nexstar Broadcasting Group, Inc. is an equal opportunity employer.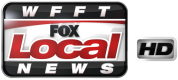 News Director/Anchor, WFFT-TV, Ft. Wayne, IN:
If you are an experienced broadcast journalist with on-air and newsroom leadership experience, then we are interested in you. You must be a compelling on air anchor with an added ability to write the competitive and strategic master plan for the newsroom. This is a great opportunity for someone to join and lead a highly competitive and accomplished FOX newscast that has earned four Emmy nominations and twice awarded Best Newscast.
The successful candidate must have an understanding of local news, as well as the ability to coach reporters to be enterprising with their story generation, as well as compelling and relevant with their content. Must have the ability to effectively deliver product on multi-media platform and make it relevant to the next generation of news viewers. This is a unique opportunity to take an award winning product to the next level. Solid news judgment, great communication skills and exceptional leadership are a requirement.
Fort Wayne is located in northeast Indiana and is the second largest city in Indiana and the 76th largest city in Country. The Fort Wayne market is an extraordinary place to live and work, offering affordable living and an active lifestyle. Fort Wayne has been honored with several awards for quality of life and is a multiple winner of the All American City Award.
Please send resumes and support materials to:
WFFT Fort Wayne
Attn: Bill Ritchhart
3707 Hillegas Road
Fort Wayne IN 46807
email: Britchhart@wfft.com
Nexstar Broadcasting is an equal opportunity employer.
News Director, KCBD-TV, Lubbock, TX:
The dominant number one station on the South Plains has an opening for a news director to lead this award winning news department.
The winning candidate will be a passionate, proven leader capable of recruiting, motivating, teaching, mentoring, and retaining a diverse newsroom. The news director will have the challenge of covering a regional population of over 350,000 people. Lubbock is the 11th largest city in the state of Texas and home to Texas Tech University.
The news director will oversee the content and production of 26 ½ hours of news each week and work directly with the longest running anchor team in the country. The news director will also be responsible for content produced on station website and digital platforms.
We are looking for a visionary with demonstrated skills and experience as a manager in local television news who also has the desire to live in the "friendliest city in the country."
Apply at this link.

News Director, WALB-TV, Albany, GA:
WALB-TV, the dominant NBC/ABC news leader in Albany, Georgia, is looking for a News Content Director to lead our award winning news department.
Albany is the largest city in Southwest Georgia and offers great local restaurants, mild weather and lots of outdoor activities centered around the Flint River. The city is home to the Parks at Chehaw wildlife preserve and the Flint Riverquarium, and is just a three hour drive from the beautiful beaches of Panama City Beach, FL.
The successful candidate will be a passionate, proven leader, capable of recruiting, motivating, teaching, mentoring, and retaining a diverse newsroom.
Candidate should have examples of creative approaches to executing an established news brand, as well as experience managing people, financial, technical resources.
The News Director is responsible for providing strategic direction for daily news coverage, as well as working closely with the General Manager on long range planning, special news coverage, and station projects.
WALB's newsroom is a successful blend of veteran reporters and anchors, as well as up-and-coming Multi-Media and Digital Journalists.
The News Director will oversee a progressive newsroom that utilizes the latest technology in news gathering, and includes an aggressive digital news operation.
Candidates should have at least five years experience in newsroom leadership roles. Strong communication and organizational skills are a must.
A degree in Mass Communication or Journalism is preferred. WALB is part of Raycom Media.
Please submit resume and application by clicking here.
EOE-M/F/D/V

Executive Producer, WFAA-TV, Dallas, TX:
We are seeking an Executive Producer who will take the editorial lead each day and develop multi-platform content that succeed on air and on digital. This individual will manage, coach, and motivate a team of producers, writers, reporters, anchors, and photojournalists who are among the best in the business. The Executive Producer is responsible for the overall content of assigned newscasts, manages all aspects of breaking news, social engagement, and ensures the product stays on brand. Effective communication and decision making under daily deadline pressure are a must. The Executive Producer must have strong ethics, a solid producing background, a desire and ability to win the day, and be an exceptional troubleshooter. This individual must be able to generate unique content, and develop and produce specials as required. The EP will also work closely with other news managers and the News Director to implement winning strategies for each newscast.
We are seeking a candidate with the following:
Bachelor's degree in journalism or related field.
Must have five or more years producing experience in a major television market.
Must be able to effectively manage people & act decisively under pressure.
Must know news and what is important to the community.
Must have social media knowledge and a digital footprint.
Must have technical expertise to booth live newscasts and troubleshoot problems
Must perform administrative duties including scheduling, performance reviews, training of new staff, and provide critical feedback as needed.
RECRUITER:
Human Resources
214-977-6393
humanresources@wfaa.com

Executive Producer, WIVB-TV, Buffalo, NY:
News 4 is seeking a top Executive Producer who loves to live news! A qualified applicant will be an experienced Executive Producer or Special Projects Producer or the best producer in your shop, who is a great writer and wants to help lead a team of the some of the strongest news people in the business.
You must be able to explain and then sustain our news vision. Some additional job requirements include; knowledge of graphics-use to enhance the value to our audience, know how to showcase a newscast and the ability to lead and enhance the performance of producers, reporters and anchors.
The ideal candidate will understand, use and be able to teach the value of social media and digital content. Great judgment and ethics along with the ability to maintain a flexible work schedule will contribute to your success in this position.
Education/Experience: A Bachelor's Degree in Communications, TV/film or the equivalent and at least 5 years experience in television or radio broadcast/production.
If you know how to bring value to viewers, love investigative journalism, understand the importance of weather and can work well under pressure, this may be the job for you!
WIVB/WNLO is a LIN Media station. We are an Equal Employment Opportunity employer, and offer competitive salaries and wages, and a standard benefit package that includes a 401K plan and medical and dental plans.
To apply online – click here.
EOE/MINORITIES/FEMALES/VETERANS/DISABLED


Promotion Manager, WTTV, Indianapolis, IN:
WTTV, a Tribune Broadcasting station is looking for a Promotion Manager to assist the Creative Services Director in all aspects of promotion and marketing for the station.
The ideal candidate will supervise the on-air writer/producers and is responsible for promotion production technologies as well as writing, producing and editing of all on-air promotional materials.
The successful candidate will assist Creative Services Director with the development of concepts and strategies for selected programming, including formulating a marketing strategy, creating themes, selecting media, assigning facilities and personnel, and coordinating all elements needed to produce effective advertising campaigns while working closely with news managers and reporters to effectively promote local news with topical and image promotion.
This position requires an undergraduate degree or equivalent related experience with a minimum of 3 years' experience in local television or ad agency. To apply online click here.
Other News Management Openings:
ASSISTANT NEWS DIRECTOR:
WBZ-TV, Boston, MA (listed 11/9/14)
WHTM-TV, Harrisburg, PA (listed 11/30/14)
KSLA-TV, Shreveport, LA (relisted 12/14/14)
EXECUTIVE NEWS PRODUCER:
WCAU-TV, Philadelphia, PA (relisted 11/1/14)
WFAA-TV, Dallas, TX (new listing this week, see ad above!)
WUSA-TV, Washington, DC (TWO openings, listed 11/21/14)
KOVR-TV, Sacramento, CA (PM EP, relisted 11/9/14)
KXTV, Sacramento, CA (PM EP, relisted 11/1/14)
KTXL-TV, Sacramento, CA (PM EP, listed 10/19/14)
WSMV-TV, Nashville, TN (Morning EP, listing revised 11/30/14)
WTNH-TV, Hartford/New Haven, CT (Digital EP, listed 10/26/14)
WTMJ-TV, Milwaukee, WI, (AM EP, PM EP & Spec. Projects, relisted 10/11/14)
WSPA-TV, Greenville/Spartanburg, SC (AM EP, listed 10/11/14)
WIAT-TV, Birmingham, AL (listed 11/1/14)
WGHP-TV, Greensboro/High Point, NC (Dayside EP, relisted 10/26/14)
WHTM-TV, Harrisburg, PA (listed 11/16/14)
WIVB-TV, Buffalo, NY (listed 12/14/14, see ad above!)
WMTW-TV, Portland, ME (AM EP, listed 10/19/14)
WCYB-TV, Tri-Cities, TN (relisted 10/11/14)
WCTI-TV, Greenville/New Bern, NC (listed 8/31/14)
WTXL-TV, Tallahassee, FL (listed 11/16/14)
ASSIGNMENT MANAGER:
Central Florida News 13, Orlando, FL (relisted 11/16/14)
MANAGING EDITOR:
WFXT-TV, Boston, MA (listed 11/1/14)
KIRO-TV, Seattle, WA (relisted 10/11/14)
WCPO-TV, Cincinnati, OH (relisted 10/26/14)
NEWS OPERATIONS MANAGER:
WCAU-TV, Philadelphia, PA: (relisted 11/1/14)
Obituaries:
EMERSON STONE, a longtime executive at CBS News, died this week at the age of 86. He began in radio before moving into television. The network offered this obituary on its website.
Situations Wanted:
We offer a free situations wanted ad to news managers who are out of work and looking for a new opportunity. If you'd like to state your case to a well targeted audience, email me an item (max. 150 words). You may include a link to a website, an email address, and a photo. You must include your name. I'll run it for one week. I don't represent or endorse those listed, but merely trying to help.
Names in the News…and other things:
Two Tampa stations were among four local news operations honored this week with Alfred I. duPont-Columbia University Awards. WFTS-TV and WTSP-TV in Tampa were joined by KPNX-TV in Phoenix and WLTX-TV in Columbia, SC. There were 14 winners, none from the three broadcast network news operations. The news release is here, and you can click here to read summaries of each of the winners and links to the award winning work.
A Long Island fireman remains in critical condition after suffering injuries while fighting a fire at the home of WCBS-TV VP/News DAVID FRIEND. JOSEPH STANFORD, a volunteer fireman with 17 years service, fell through a hole in the floor into the basement. The fire began about 4:00 AM Friday morning. David and his wife were not home at the time. Click here to watch the station's report on the fire.
We told you late Friday night that KATHERINE GREEN is stepping down as Senior VP/News for Tribune Media after seven months on the job. I spoke with Katherine over the weekend and she told me the exhaustive travel demands of the job were too much for her family, which includes two young daughters. Before joining Tribune, Katherine worked at CNN, was an ND in Washington and Baltimore, and previously worked in New York. Tampa, Miami and Jacksonville, FL, where she began her career as a reporter.
KELLY FRANK joins WGCL-TV in Atlanta as Senior Managing Editor, Broadcast, Digital, and Social. It's a new position for this CBS affiliate. Kelly will manage content across all of our platforms: television, digital and social media. She won't have to move: she's spent the last six years in Atlanta, first working for CNN, and then freelancing while working on a masters' in Social Media. She's also worked in Washington, Phoenix, Milwaukee, and Columbus, OH. There's a lot more to her background, as you'll learn in this memo from WGCL ND LARRY PERRET.
General Manager News:
BROOKE SPECTORSKY will retire next year as GM of Gannett's WKYC-TV in Cleveland. There may not be a lot of changes made by his successor, WKYC Station Manager MICKI BYRNES. Brooke and Micki are husband and wife.  She was promotion manager at the station before being promoted to station manager last March.  The couple was married when they joined the station in 1997.
CHRIS GEIGER has left Tribune's WTIC-TV in Hartford after seven months as GM. He'd previously worked as a GM for Sinclair's stations in Syracuse.
WSET-TV (Lynchburg/Roanoke, VA) General Manager RANDY SMITH is leaving the station after almost 16 years to become Executive Vice President of Liberty University. Randy previously worked as the GM for WSLS-TV in the same market.
Speaking of the same market, JOSEPH McNAMARA has been named VP/GM of WFXR-WWCW-TV in Roanoke. The stations are owned by Nexstar. He's previously been a GM in Honolulu and Binghamton, NY.
Our Full List of ND Openings:
If you know of any additions/deletions/updates, please email me at: rick@rickgevers.com
Here is my list of stations with open ND jobs, as of Sunday, December 21, 2014.
WPIX-TV 220 E. 42nd Street New York NY 10017
KWHY-TV 4975 W. Pico Blvd Los Angeles,CA 90019 *
WFTS-TV 4045 N. Himes Ave. Tampa FL 33607
KOMO-TV 140 Fourth Ave. North Seattle WA 98109
KCEC-TV 777 Grant St. #110 Denver CO 80203 *
KMGH-TV 123 Speer Blvd. Denver CO 80203
KSDK-TV 1000 Market St. St. Louis MO 63101
KGTV 4600 Air Way San Diego CA 92101
WCMH-TV 3165 Olentangy River Rd. Columbus OH 43202
WHBQ-TV 485 South Highland Memphis TN 38111
WGHP-TV 2005 Francis St. High Point NC 27263
WBIR-TV 1513 Hutchison Ave Knoxville TN 37917
WEAR-TV 4990 Mobile Highway Pensacola FL 32506
WOWK-TV 555 Fifth Ave. Huntington WV 25701
WSYR-TV 5904 Bridge St. East Syracuse, NY 13057 (see ad above!)
KFSM-TV 485 South Highland Ft. Smith AR 72901
WMBF-TV 918 Frontage Road East, Myrtle Beach, SC 29577
WFFT-TV 3707 Hillegas Road Ft. Wayne IN 46807
WTAJ-TV 5000 6th Ave. Altoona, PA 16603
WDAZ-TV 2220 S. Washington Grand Forks, ND 52801
KCBD-TV 485 South Highland Lubbock TX 79404 (see ad above!)
KTIV-TV 3135 Floyd Blvd. Sioux City IA 51108
WALB-TV 1709 Stuart Ave. Albany, GA 31707 (see ad above!)
WVVA-TV 3052 Big Laurel Highway, Bluefield WV 24701
WUTR/WPNY/WFXV 5956 Smith Hill Road Utica NY 13502
KAIT-TV 472 CR 766 Jonesboro AR 72401
WBUP/WBKP-TV 1705 Ash Street Ishpeming MI 49849
* Spanish language station