Wednesday, December 26, 2012 UPDATE:
(Bold content updated Thursday AM 12/27/12.)
I'm sorry to sadden your holidays with news of the death of PAUL STEUBER.
Paul died Christmas Day in a hospital in Salisbury, MD, after a lengthy illness. He would have been 66 on January 10th.
Paul most recently had been working as an in house consultant for WBOC-TV in Salisbury.
His background was extensive, as well as his influence on those whose lives he touched. His complete work history can be found here on his Linkedin page. Briefly, he worked as a News Director in Cleveland, Miami, Baltimore, Oklahoma City, Wilkes-Barre/Scranton (three times), Toledo and Peoria. He also worked in New York, Washington, Detroit, Indianapolis, Pittsburgh and Grand Rapids, MI.
In my limited dealing with him I remember someone with a terrific sense of humor and that he was a huge fan of Michigan State, his alma mater.
Paul is survived by a brother and two nephews.  His remains will be cremated, and there will be no memorial service.
regards,
Rick Gevers
**** ***** ****
Greetings:
I hope the holidays…and the New Year…are everything you hope for.
We have THREE new NDs to share with you this week, while there's just ONE opening that I'm aware of. That brings our count of open ND jobs to 24.
We have paid help wanted ads for FOUR of those ND openings, along with ads for an EP in San Francisco for a newscast producer in North Carolina.
Three commercial stations were honored with DuPont Awards this week. That's among the items in Names in the News, along with some management moves, a former ND joins the RTDNA staff, a bunch of new GMs, and we'll tell you about a former Dallas and Kansas City ND who's on the mend after surgery.
Also of note this week, another shared services deal resulted in the consolidation of two Albany (NY) newsrooms. WTEN-TV is now producing newscasts that air on WXXA-TV there. Veteran ND DAVID BAER and WXXA's GM, BILL SALLY, were released. And WXXA's Sales Manager took a GM's position in Wisconsin (more on that in Names in the News.)
New News Director Openings:
WDTN-TV, Dayton, OH…STEVE DIORIO has left this LIN Media owned NBC affiliate after more than five years as ND. Steve was the longtime Operations Manager at the station before being promoted to ND.
Newly Named News Directors:
WKYC-TV, Cleveland, OH…congratulations to BRENNAN DONNELLAN who's being promoted to ND for this Gannett owned NBC affiliate. Brennan's a former ND in Syracuse (WSTM-TV) and Cincinnati (WLWT-TV). He spent almost two years out of a newsroom before joining WKYC as Managing Editor of News and Digital Content last April. Brennan's also worked in Boston, Atlanta, Norfolk, and Columbus, OH. He replaces RITA ANDOLSEN who was promoted to a new job last April after five years as ND. Longtime Cleveland broadcaster VIRGIL DOMINIC has been serving as the interim ND here.
WPXI-TV, Pittsburgh, PA…promoted MIKE OLIVEIRA to ND. Mike's been the Managing Editor at this Cox-owned NBC affiliate. He first joined the station as an EP in 2005 and was promoted in 2010. Mike previously worked as a producer for WHDH-TV in Boston and WTVH-TV in Syracuse. He replaces MIKE GOLDRICK who left the station in October after three years as ND to become ND for WRC-TV in Washington.
KHGI-TV, Kearney, NE…the better late than never award goes to…me…for being so tardy in reporting MATT WEESNER's promotion to ND here. He was promoted in November, 2011. Matt joined the station in 2005 as a photographer, then moved up the ranks to Chief Photographer, Technical Director, Production Manager, and now ND for this Pappas owned ABC affiliate. He replaces MARK BAUMERT who left the station for job out of TV in September, 2011.
And we have a little more information on an item we reported last week. We told you that ADAM CARROS had been named ND for KCRG-TV in Cedar Rapids and that he had been a producer for another station in the market. That's true, but we didn't know at the time that Adam had moved to KCRG in 2009 as a producer. He was later promoted to Content Manager there before becoming ND in October.
Congratulations to Adam, whose father, the late MARK CARROS had also been an ND.
Help Wanted Ads:
News Director, KRDO-TV, Colorado Springs, CO:
KRDO, NewsChannel 13, in beautiful Colorado Springs, Colorado, located on the Front Range of the Colorado Rockies, is looking for a News Director.
Job Description:
The News Director is responsible for the overall supervision and development of the News Department staff, providing direction in story selection, story-telling and coverage. We are looking for someone with the ability to manage, coach, critique and motivate the news team to make our news programs the best and first choice for local news, information, weather and sports in our market. Experience with budgets and managing the station's news website is a plus.
Required Qualifications:
Applicants must have a 4 year degree in Journalism, Broadcasting or related field, previous experience as a newsroom supervisor, excellent time management skills, effective communication skills, an ability to work in a high stress, fast paced environment with multiple daily deadlines, good organizational skills, and excellent news judgment.
When applying for this position, please note your referral source and send resumes to:
News Channel 13
Attn: Human Resources
399 S. 8th Street
Colorado Springs, CO. 80905
Telephone (719) 632-1515
Fax (719) 444-8601
Email: personnel@krdo.com
Successful candidate must pass a drug test and background check.
News Channel 13 is an Equal Opportunity Employer.
Posting Closes: When position is filled.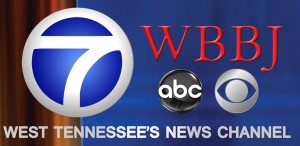 News Director, WBBJ-TV, Jackson, TN:
WBBJ/ABC and CBS, 7 Eyewitness News, West Tennessee's News Channel is looking for a News Director to lead the market's dominant regional news operation. The candidate must be a savvy, creative newsperson with management experience. This person is required to provide leadership, manage, teach and coach fresh talent. High energy and organizational skills are a must.
This should be a multi-platform journalist who has solid news credentials and interested in social media innovations. This is a perfect opportunity for a News Director, Assistant News Director or major market EP/Managing Editor to move up to new challenges.
Send resume and news philosophy (if via email insert "resume" in subject line) to:
Jerry Moore
VP/GM
WBBJ TV
346 Muse St.
Jackson, TN 38301
Email: manager@wbbjtv.com
WBBJ TV is an equal opportunity employer and does not discriminate in the hiring, training or promotion of employees by reason of race, color, religion, sex or national origin. We are always engaged in a continuing effort to seek out prospective applicants for employment at WBBJ TV.

Executive Producer, KRON-TV, San Francisco, CA:
Responsibilities:
Position will oversee fast-paced, aggressive shows that thrive on breaking news
Use state of the art newsgathering equipment including digital editing systems, graphic technologies, new control room, HD weather, traffic data system
Work with producers, reporters and assignment editors on story development
In this position there will be recruiting, interviewing and assist in hiring producers
Produce newscasts when called upon
Schedule producers/associate producers
Conduct performance reviews
Qualifications:
5 years experience producing compelling newscasts in a major market
Must be a self-starter, hard worker, have a great attitude, and be versatile and efficient
College degree or equivalent in journalism/communications or broadcasting preferred
Management reserves the discretion to add or modify job duties as required
This will be a regular, full-time management, non-union, exempt position.
E-MAIL RESUME, COVER LETTER TO JOBS@KRON.COM
Young Broadcasting of San Francisco, Inc., is an equal opportunity employer and does not discriminate because of race, color, creed, religion, sex, marital status, national origin, physical or mental handicap, disability, sexual orientation, citizenship, veteran status, or age. Discriminatory employment is specifically prohibited by the Federal Communications Commission. If you believe your Equal Employment Rights have been violated, you may contact the FCC in Washington, DC 20054, or other appropriate state or local agencies.
Young Broadcasting of San Francisco, Inc. is a drug-free Company and requires pre-employment drug testing and background investigations.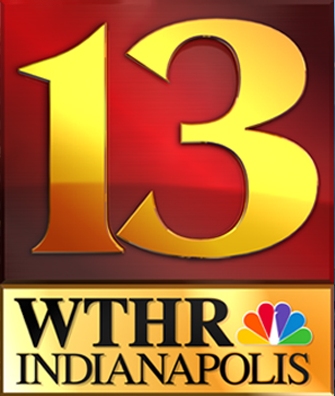 News Director, WTHR-TV, Indianapolis, IN:
WTHR-TV, Indiana's News Leader, is seeking a news director to lead this extraordinary team. We are a dominant station, nationally recognized, award-winning, locally owned station seeking a dynamic visionary leader. Must truly know how to produce compelling and distinctive content on all multi-media platforms. Must have proven skill set to maximize content and customer loyalty on digital and social media platforms. Must demonstrate a passion for the product with strong oversight and consistent communication and feedback. Quality drives our success and we're eager to have a leader join us and lead us on this quest.
Looking for long term players who love the quality of the Midwest and who would be proud to call Indiana home. Minimum 7 years experience in news management and proven track record of major story coverage and ratings success.
Please include your news philosophy along with your resume and cover letter when applying online at www.dispatchbroadcast.com/careers
DISPATCH BROADCAST GROUP IS AN EQUAL OPPORTUNITY EMPLOYER.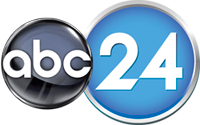 News Director, WPTY/WLMT-TV, Memphis, TN:
Nexstar Broadcasting Group, Inc. is searching for a forward thinking and aggressive journalist for the position of News Director at its 3 stations in Memphis and Jackson, TN. The successful candidate will be a hands on news manager who has a proven track record for coaching, developing talent, possess solid journalism skills, and have a passion for breaking news. This opportunity will involve a complete makeover of the station news product.
To be considered you must have a minimum of 5 years of experience as a news manager solid experience in a news operation. Prior experience with on-line and social media is required. A degree in journalism is preferred.
Please send cover letter, resume, news philosophy and link or DVD to:
Larry Herbster
General Manager
WPTY/WLMT/WJKT
2701 Union Ave. Ext.
Memphis TN 38112
e-mail: lherbster@nexstar.tv
NEXSTAR BROADCASTING GROUP, INC. IS AN EQUAL OPPORTUNITY EMPLOYER

Producer, WRAL-TV, Raleigh, NC:
Would you like to work for a news operation with a commitment to excellence and the resources you need to succeed? WRAL, the dominant television station in the Raleigh-Durham-Fayetteville market, is seeking a strong news producer to oversee fast-paced newscasts. The Producer will review all the news stories for grammar, accuracy, and fairness. During the newscast, this person is responsible for timing stories, weather, and sports to ensure the newscast ends on time; coordinates breaking news stories; and leads the production crew in the control room to make sure the newscast is executed cleanly on the air.

We're looking for a person with outstanding leadership and communication skills, proven writing ability, a vision for graphics, and a passion for memorable, creative newscasts. If you are a strong decision-maker capable of managing multiple live shots, writing compelling copy and producing top-notch newscasts, this is the job for you.

Two years of television news producing experience, a four-year college degree, and a pre-employment drug screening are required. WRAL is locally owned by Capitol Broadcasting Company, a stable, community-oriented company that offers some of the best benefits in the business. All candidates must apply online at www.cbc-raleigh.com.

EOE M/F. All Capitol Broadcasting Company properties are tobacco free.

It is the policy of the company to be fair and impartial in all relations with employees and applicants for employment. No person will be discriminated against in employment because of race, color, religion, age, sex, military status, national origin, physical/mental disability, or any other characteristic protected by applicable federal or state law.
Other News Management Openings:
ASSISTANT NEWS DIRECTOR:
KUSI-TV, San Diego, CA (relisted 12/1/12)
KVUE-TV, Austin, TX (relisted 11/17/12)
WNCT-TV, Greenville/New Bern, NC (listed 11/17/12)
EXECUTIVE NEWS PRODUCER:
KNBC-TV, Los Angeles, CA (PM EP, new listing this week)
KTTV/KCOP-TV, Los Angeles, CA (PM EP, relisted 11/23/12)
KRON-TV, San Francisco, CA (new listing this week, see ad above!)
KDFW-TV, Dallas, TX (Morning EP, relisted 12/1/12)
KTVT-TV, Dallas, TX (EP of Special Projects/Investigations, relisted 11/23/12)
KHOU-TV, Houston, TX (Nightside EP, listing modified 11/3/12)
KING-TV, Seattle, WA (AM EP, listed 12/15/12)
KIRO-TV, Seattle, WA (listed 11/23/12)
WTVT-TV, Tampa, FL (AM EP, relisted 12/7/12)
WKMG-TV, Orlando, FL (AM EP, listing modified 11/10/12)
KATU-TV, Portland, OR (AM EP, listing revised12/7/12)
WRAL-TV, Raleigh, NC (AM EP, relisted 11/17/12)
KUSI-TV, San Diego, CA (relisted 12/1/12)
KWTV, Oklahoma City, OK (PM EP, relisted 12/1/12)
WAVY-TV, Norfolk, VA (listing modified 11/17/12)
WJXT-TV, Jacksonville, FL (Evening EP, relisted 12/7/12)
WTLV/WJXX-TV, Jacksonville, FL (2 openings, listed 11/3/12)
WINK-TV, Ft. Myers, FL (PM EP, relisted 12/1/12)
WCYB-TV, Bristol, TN (relisted 11/23/12)
KOLO-TV, Reno, NV (Morning EP, relisted 12/15/12)
MANAGING EDITOR:
KNBC-TV, Los Angeles, CA (relisted 12/1/12)
KCRA-TV, Sacramento, CA (relisted 10/28/12)
Situations Wanted:
There are no takers this week on our free Situations Wanted listing which is designed to help news managers looking for a new opportunity. If you'd like to state your case to a well targeted audience, email me an item (max.100 words). You may include a link to a website, an email address, and a photo. You must include your name. I'll run it for one week. I don't represent or endorse those listed, but merely trying to help.
Names in the News:
Three commercial TV stations were among 14 winners of DuPont Awards this week. Learn more about the honors for WXYZ-TV in Detroit, WVUE-TV in New Orleans, and KLAS-TV in Las Vegas (and the other winners), by clicking here.
MICHELE MURRAY has been promoted to Assistant ND at WFTS-TV in Tampa. She's been the Managing Editor there for the last 18 months. She's also worked in Philadelphia, Dallas, Milwaukee and for another Tampa station.
DERRICK HINDS, a former ND in Duluth and Mankato, has been named Communications Director for RTDNA. Derrick spent three terms on the board during his ND days.
ARTHUR HASSON has been named GM of Sinclair's WHP-TV in Harrisburg, PA. He replaces HOLLY STEUART who left the station after an ownership change.
JIM ARNOLD, who spent ten years as GM of KOLD-TV in Tucson, is the new GM of Journal Broadcasting's KGUN-TV and four radio stations in Tucson. Earlier in his career Jim was a popular country music DJ in Tucson.
Quincy has hired JON ERKENBRANK as GM for WAOW-TV in Wausaw, WI, the ABC affiliate there. Jon had been the Sales Manager for WXXA-TV in Albany, NY. He replaces JOHN HARRIS who is returning to North Carolina for family reasons.
Best wishes to former Kansas City and Dallas ND MIKE McDONALD who's on the mend from surgery on his appendix and a subsequent infection. Mike's back home now and doing well. He'd enjoy your note of good cheer at: kcmikemcd@yahoo.com
Our Full List of ND Openings:
Here is my list of stations with open ND jobs, as of Friday, December 22, 2012.
If you know of any additions/deletions/updates, please email me at: rick@rickgevers.com
WPIX-TV 220 E. 42nd Street New York NY 10017
WFLD-TV 205 N. Michigan Ave. Chicago IL 60601
KTVK-TV 5555 N. 7th Avenue Phoenix AX 85013
WRTV 1330 N. Meridian St. Indianapolis IN 46202
WTHR-TV 1000 N. Meridian St. Indianapols IN 46204 (see ad above!)
KSHB-TV 4720 Oak Street Kansas City MO 64112
WDAF-TV 3030 Summit St. Kansas City MO 64108
KSNV-TV 1500 Foremaster Lane Las Vegas NV 89101
WVEC-TV 613 Woodis Ave. Norfolk, VA 23510
WPTY/WLMT 2701 Union Ave. Ext. Memphis TN 38112 (see ad above!)
KTHV-TV 720 Izard St. Little Rock 72201
KOTV 302 S. Frankfort St. Tulsa OK 74120
WDTN-TV 4595 S. Dixie Highway Dayton OH 45439
KSNW-TV 833 N. Main Wichita, KS 67203
KHQ-TV 1201 W. Sprague Ave. Spokane WA 99201
WGME-TV 81 Northport Dr. Portland ME 04103
WCSH-TV One Congress Square Portland ME 04101
WMTV 615 Forward Dr. Madison WI 53711
KRDO-TV 399 S. 8th St. Colorado Springs CO 80905 (see ad above!)
WTVM-TV 1900 Wynnton Road Columbus GA 31906
KRIS/KZTV 301 Artesian St. Corpus Christi, TX 78401
WREX-TV 10322 W. Auburn Rd. Rockford IL 61105
WBBJ-TV 346 Muse St. Jackson TN 38301 (see ad above!)
KFBB-TV P.O. Box 1139 Great Falls, MT 59403