Sunday, December 29, 2013 UPDATE:
There will be no visitation or memorial service for DICK TUININGA, whose passing we reported to you below.
Per his wishes, the body will be cremated and the ashes scattered in the Pacific.  He loved boats and sometimes lived on one.
Thanks to those of you who sent me personal remembrances of a true TV news character.
regards,
Rick Gevers
Saturday, December 28, 2013 UPDATE:
I'm sorry to disrupt your weekend with news of the death of longtime news director DICK TUININGA.
Dick died this week in Las Vegas at the age of 70.
During the course of his career, he was a news director in many markets, including Los Angeles, San Diego, Cleveland, Pittsburgh, Salt Lake City, Las Vegas (several stations) and perhaps a few others.
I learned of his death from his friend JOE ROVITTO, who kindly allowed me to share his note with you:
I wanted to let you know about the death of a dear friend and fabulous former news director. Dick Tuininga was found dead in his home in Las Vegas, apparently of a heart attack. He was 70 years old. In May, he breezed through quadruple bypass surgery. The exact date and cause of death have yet to be determined, pending all the customary tests.

Dick was a blue collar news director with a heart of gold. Like many in the business, his existence was a nomadic one. Dick ran newsrooms in Cleveland, Pittsburgh, Los Angeles, Las Vegas, and worked in many other markets – occasionally more than once. All Dick needed was a newsroom and he was in his glory. He often referred to television news as his "mistress," blaming it for a few failed marriages. Until the day he died, Dick would set his alarm for 3AM Las Vegas time so he could watch and critique all the national news programs.

Dick and I talked frequently. He had been retired for approximately 4 years but couldn't come to terms with it. He had hopes for "one more season." I'm hoping you can give it to him in your weekly newsletter.

Thanks.

Joe Rovitto
I could not find a picture of Dick to include in this report. If you have one that would be suitable, please email it to me.
If I get any information about funeral arrangements, memorials, etc, I'll post it here on my website.
regards,
Rick Gevers
**** ***** ****
Happy Holidays!
No update this week (not much going on anyway), so we'll be back the weekend of January 3-5.
Happy New Year!
**** ***** ****
Greetings:
My best wishes to you and yours for a happy, healthy, and safe holiday season.
Because of holiday travel, I am not planning on a report next week, though events could cause me to reconsider or perhaps offer a brief summary. (Your subscription will be credited for an additional edition!)
We'll be back in early January.
This week, we have ONE new news directors to introduce you to this week, with TWO new openings. One of those openings is a start-up in Michigan. Learn more about this opportunity in a paid ad below. We also have ads for a news director and EP opening in Indiana, an opportunity for an Assistant ND job in Phoenix, and a producer position in Nashville.
Our list of open ND jobs now stands at 21.
We have TWO obituaries, one of a longtime Youngstown news director, the other for a long-retired Richmond ND.
In Names in the News, FIVE local stations are honored with DuPont Awards, a longtime Green Bay ND is profiled on his retirement, and we have a number of news managers and GMs on the move.
All that and more, below.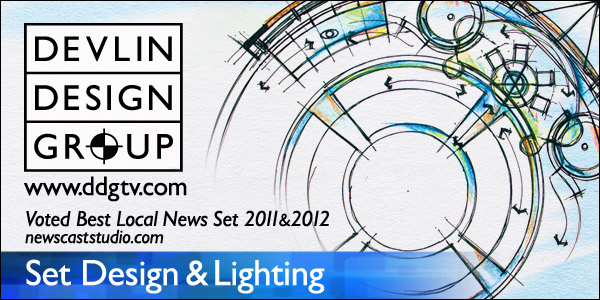 New News Director Openings:
WOWK-TV, Charleston/Huntington, WV…KEITH BAKER will leave this West Virginia Media Holdings next month after about one year as ND. Keith's been an ND for WBBJ-TV in Jackson, TN, and has also worked in New Bern, NC, Tampa, and Pittsburgh. He tells me he's going to move to Florida to be near his daughter who is expecting in March.
WJMN-TV, Marquette, MI…Want to build something from the ground up? This Nexstar owned CBS affiliate is launching a new news deaprtment in 2014, and is looking for a news director/anchor. You can learn more about this opportunity in the paid ad below.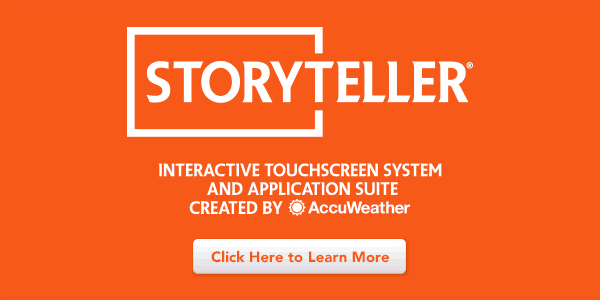 Newly Named News Director:
KYTX-TV, Tyler, TX…according to her Linkedin page, LORRI ALLEN has been the ND here since September. According to that same Linkedin page, she has lots of experience, but very little of it appears to be in local news. She replaces DAN DELGADO who left the station early this summer after six years as ND. KYTX is a CBS affiliate owned by London Broadcasting.
Paid Help Wanted Ads: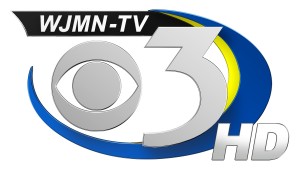 News Director, WJMN-TV, Marquette, MI:
WJMN-TV in Michigan's Upper Peninsula seeks a News Director/Anchor to launch a news department in early 2014. We will produce early and late weeknight newscasts.
The successful candidate must have an understanding of what "local" news is and how to engage our viewers with relevant content. He/she will anchor, produce, hire, mentor and lead a team of skilled professionals. Solid news judgment, great communication skills and exceptional storytelling techniques are a must. Five-ten years of experience as a primary news anchor is preferred. Knowledge of digital media, social media and mobile website journalism is required.
Please send a web link, resume, cover letter and news philosophy to: joe.denk@wfrv.com or via mail to:
Joe Denk
VP & General Manager
WJMN-TV
1181 E Mason St.
Green Bay, WI 54301
Nexstar Broadcasting Group, Inc. is an Equal Opportunity Employer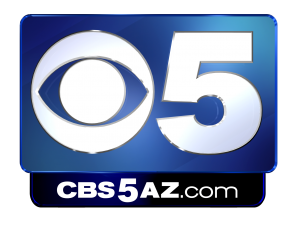 Assistant News Director, KPHO-TV, Phoenix, AZ:
CBS 5/ KPHO-TV, the Meredith owned and operated station in sunny Phoenix, AZ, is looking for an accomplished news manager to assist our team in becoming the market news leader.
CBS 5 TV is seeking an enthusiastic, highly motivated, and strategic thinking individual to partner with our News Director in making our newscasts number one in the Phoenix market. We are looking for a leader who has experience and vision that will allow us to differentiate our newscasts, highlighting our "telling it like it is" brand and our talented team of journalists.
The Assistant News Director will oversee the daily newsgathering efforts of our news team across multiple platforms. This position directly oversees our Reporters and the Investigative Team. The Assistant News Director will lead planning of special event coverage and will maintain the 52 week schedule for promotable content.
The successful candidate will have a minimum of two years' experience as an Assistant News Director or News Director in a mid-size television market. A bachelor's degree in communications, broadcasting, or journalism or equivalent training and/or experience is required.
Interested candidates can apply at our online career center at: wwww.meredith.apply2jobs.com
Meredith Corporation/KPHO Broadcasting Corporation is an Equal Opportunity Employer.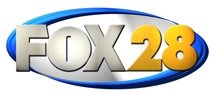 News Director, WSJV-TV, Elkhart/South Bend, IN:
Are you currently a news director ready to grab the wheel and jam your foot to the floor of an aggressively expanding news operation?
WSJV-TV, FOX for South Bend, IN (market #96) has an immediate opening for an experienced news director. If you're a sleeves rolled up mentor who can drive compelling content and products on multiple platforms, and put this award winning team on a clear course to the future, we need to talk.
We're looking for a collaborator, a strategic thinker, a brand builder for this expanding organization. If you're someone that can effectively lead in this highly competitive market, apply now via email to wsjvnewsdirector@quincyinc.com
FOX 28 is a Quincy station. Learn why our family owned broadcast group has a reputation as one of the best companies to work for in the industry today at www.careersatquincy.com.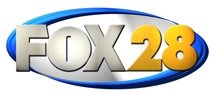 Executive Producer, WSJV-TV, Elkhart/South Bend, IN:
Ready to play B-I-G?
WSJV-TV, FOX for South Bend IN (market #96) is expanding and has an immediate opening for an executive producer. With a three hour morning show and a nightly news hour, we need a hands-on, inspired leader to create, groom and grow these already award winning news products.
If you're ready to take the wheel of one of these race cars apply to: wsjvep@quincyinc.com.
FOX 28 is a Quincy station. Learn why our family owned broadcast group has a reputation as one of the best companies to work for in the industry today at www.careersatquincy.com.

Producer, WKRN-TV, Nashville, TN:
We're looking for late news leadership in the South's hottest city.
WKRN-TV in Nashville, the television home of the CMA's, Nashville Predators and Tennessee Titans Pre-Season football, is looking for a strong producer to lead our late news team.
The ideal candidate should be a strong broadcast journalist and a creative writer who understands how to develop and present a comprehensive look at the day's top stories and a creative approach to late local news.
Qualified applicant will be able to handle breaking news situations and must have the ability to work well under pressure.
A Bachelor of Arts degree in Journalism or equivalent work experience in a newsroom and a minimum of two years producing experience is preferred.
Please tell us how you found out about the job opening.
Send resume, DVD/links, and cover letter via email to: humanresources@wkrn.com
Be sure to include your name and the job title in subject line.
Or apply via postal mail to:
WKRN-TV
Attn: Mr. Cunningham
Human Resources
441 Murfreesboro Road
Nashville TN 37210
No phone calls, please.
Other News Management Openings:
ASSISTANT NEWS DIRECTOR:
News 12 New Jersey, Edison, NJ (listed 12/6/13)
KIAH-TV, Houston, TX (listed 12/15/13)
KPHO-TV, Phoenix, AZ (listed 12/15/13, see ad above!)
WFLA-TV, Tampa, FL (relisted 11/24/13)
WTSP-TV, Tampa, FL (new listing this week)
KOIN-TV, Portland, OR (relisted 11/24/13)
WCPO-TV, Cincinnati, OH (relisted 11/3/13)
WCYB-TV, Tri-Cities, TN (listed 11/24/13)
KPLC-TV, Lake Charles, LA (listed 12/6/13)
EXECUTIVE NEWS PRODUCER:
KTVU-TV, Oakland/San Francisco, CA (Special Projects, listing revised 12/6/13)
WFLA-TV, Tampa. FL (relisted 11/24/13)
KDVR-TV, Denver, CO (AM EP, listed 10/19/13)
KUSI-TV, San Diego, CA (relisted 11/9/13)
WSMV-TV, Nashville, TN (listed 11/3/13)
KSHB-TV, Kansas City, MO (AM EP, relisted this week)
WDJT-TV, Milwaukee, WI (PM EP, relisted 11/24/13)
KTUL-TV, Tulsa, OK (relisted this week)
WDTN-TV, Dayton, OH (Morning EP, listed 11/9/13)
KMTV, Omaha, NE (Morning EP, listed 10/18/13)
KCRG-TV, Cedar Rapids, IA (relisted 11/9/13)
WSJV-TV, South Bend/Elkhart, IN (listed 12/15/13, see ad above!)
KOAA-TV, Colorado Springs, CO (new listing this week)
WJCL/WTGS-TV, Savannah, GA (Digital EP, listed 12/1/13)
WKBN-TV, Youngstown, OH (Digital EP, listed 10/25/13)
NEWS OPERATIONS MANAGER:
WSB-TV, Atlanta, GA (Assistant News Ops. Mgr, listed 11/9/13)
MANAGING EDITOR:
KTXL-TV, Sacramento, CA (listed 12/1/13)
WCPO-TV, Cincinnati, OH (relisted 11/9/13)
Obituaries:
WKBN/WYTV-TV and the Youngstown, OH, community said goodbye yesterday to news director GARY COURSEN.  He died last Monday at the age of 55 after a five month long battle with cancer.  Gary started work at WKBN as a photographer in 1979 and spent the last ten years of his career there as ND.  Our sympathy to his wife and two daughters.
DOUG HILL, who served as ND for WWBT-TV in Richmond, VA, in the 60's and early 70's, died this week at the age of 91.  Learn more about his life and career by clicking here.
Situations Wanted:
We offer a free situations wanted ad to news managers who are out of work and looking for a new opportunity. If you'd like to state your case to a well targeted audience, email me an item (max. 150 words). You may include a link to a website, an email address, and a photo. You must include your name. I'll run it for one week. I don't represent or endorse those listed, but merely trying to help.
Names in the News:
Congratulations to WBZ-TV (Boston), WFAA-TV (Dallas), KMGH-TV (Denver), KSHB-TV (Kansas City), WVUE-TV (New Orleans), the local newsrooms who won Alfred I. DuPont awards this year. If you click here, you can learn more about the winning entries, and see the entire list of winners, including CBS News, NBC News, ESPN, and others.
TVWeek's latest edition of NewsPro looks at 12 people to watch in television news, and ranks the nation's top journalism schools, ranking the University of Missouri #1. Click here to read the entire issue.
Friday (12/20/13) was TOM McCAREY's last day as ND for WBAY-TV in Green Bay, WI. His retirement ends a 30 year career as ND for this ABC affiliate now owned by Young Broadcasting. The station aired this profile of him. We told you last month that MATT KUMMER was being promoted to replace Tom.
WESH-TV in Orlando has reached into the newspaper ranks for its next Managing Editor. MICHELLE GUIDO will join the station next month. She's been the Breaking News Editor for the Orlando Sentinel for the last three years, and has also worked for the San Jose Mercury News.
DONALD GRAHAM heads north to become EP at WSPA-TV in Spartanburg, SC. He's been an EP for WTOC-TV in Savannah, GA.
Last week's report on OZZIE MARTINEZ's new job was not as clear as it should have been. We told you he was the new VP of News and Standards for Telemundo, but should have said it was the Telemundo station group, not the network.
GM NOTES:
One-time news director JOHN CHRISTIANSON has been named Executive VP of Lilly Broadcasting's Eastern Division and GM of One Carribean Television. John's a former ND of WSEE-TV in Erie, PA, who most recently served as GM of WTVG-TV in Toledo. PETER VETO has been named Executive VP of the company's Western Division. He'll continue as GM of WJRT-TV in Flint and will replace Christianson as GM of WTVG.
Our Full List of ND Openings:
Here is my list of stations with open ND jobs, as of Sunday, December 22, 2013:
If you know of any additions/deletions/updates, please email me at: rick@rickgevers.com
KWHY-TV 1201 West 5th St., # T-900 Los Angeles CA 90017 *
KTTV 1999 S. Bundy Dr. Los Angeles CA 90025
WFLA-TV 200 S. Parker St. Tampa FL 33606
WLTV 9405 NW 41st St. Miami FL 33175 *
WVIT-TV 1422 New Britain Avenue West Hartford, CT 06110
KVDA-TV 6234 San Pedro San Antonio TX 78216 *
KWEX-TV 411 East Durango San Antonio TX 78204 *
WHP-TV 3300 North 6th Street Harrisburg PA 17110
WIAT-TV 2075 Golden Crest Drive Birmingham AL 35209
WTEV/WAWS 11700 Central Pkwy. #2 Jacksonville FL 32224
WHAS-TV 520 W. Chestnut St. Louisville KY 40203
WALA-TV 1501 Satchel Paige Blvd. Mobile AL 36606
WKEF/WRGT-TV 45 Broadcast Plaza Dayton OH 45408
WOWK-TV 555 Fifth Ave. Huntington WV 25701
WAAY-TV 1000 Monte Sano Boulevard Huntsville AL 35801
WSJV-TV 58096 County Rd. #7 Elkart IN 46517 (see ad above!)
WJHG-TV, 8195 Front Beach Rd. Panama City Beach FL 32407
WTWO-TV PO Box 9268 Terre Haute IN 47808
WLIO-TV 1424 Rice Ave. Lima OH 45805
KVEO-TV 394 N. Expressway Brownsville TX 78521
WJMN-TV 989 W. Washington St. #103 Marquette, MI 49855 (see ad above!)
* Spanish language station