Greetings:
Best wishes for a happy holiday to all.
We alerted you earlier this week to a new ND opening in Dallas, but the biggest surprise in this week's report may be the new news director at a small market Wisconsin station. That news is below, and it's one of FIVE new NDs named this week. And the Dallas vacancy is the only new ND opening I'm aware of.
Our list of open ND jobs now totals 26.
We have ads for two of those news director openings, as well as a new ad for a Managing Editor job at the Weather Channel. And we'll tell you about a Rhode Island station looking for producers.
We're sorry to report the death of the wife of a longtime Milwaukee ND. That's below.
And we'll tell you who the top five executives in local TV are…at least according to one publication. That's among the items in Names in the News.
That's all below, after this week's changes.
New News Director Openings:
WFAA-TV, Dallas, TX…MICHAEL VALENTINE is being promoted to VP of Content for station owner Belo. He's been ND for this ABC affiliate since 2005, and earlier worked as the ND for Belo's WVEC-TV in Norfolk, VA. Michael's first ND job was in Evansville, IN. He'll continue at WFAA until his successor is found.
Newly Named News Directors:
KDEN-TV, Denver, CO…MARIA ROZMAN has been promoted to News Director for this Telemundo station. She has been the EP there and also anchors for the station.
WLNE-TV, Providence, RI…BOB ROCKSTROH has been named ND for the Citadel Communications-owned ABC affiliate. Bob's a former ND in Hartford and Ft. Wayne who's been the EP for FiOS1, Verizon's news operation in New York. He's also worked in San Francisco, Minneapolis, and San Diego. At WLNE, he replaces IRENE MAHONEY PAGE who left the station a few weeks ago after four months as ND.
WOWK-TV, Charleston/Huntington, WV…ELISABETH SHAFFER has been named ND for the West Virginia Media owned CBS affiliate. Elizabeth has worked for WCHS-TV for the past 30 years. At WOWK, she replaces APRIL KAULL who will remain with the company. April first joined WOWK in 2000, and has been news director since May, 2010.
WJFW-TV, Rhinelander, WI...after almost 21 years at Magid, JOHN QUARDERER is moving home to Wisconsin and becoming ND for this NBC affiliate. Rhineland is home for John and he told friends he and his wife are excited to be back. Earlier in his career, John was on the faculty of the University of Missouri School of Journalism and was ND for KOMU-TV. He's also was an ND in Salinas, CA, and an EP in San Francisco. John replaces HEATHER SCHALLOCK who left the station after 12 years as ND for a job out of TV.
WTOV-TV, Steubenville, OH…MIKE BOTHWELL remains with Cox as he has been named ND for this NBC affiliate. Mike's currently the Director of Content and Coverage for Cox's WPXI-TV in nearby Pittsburgh. He's a former ND in Bend, Or, an Assistant ND in Palm Desert, CA, and worked in Philadelphia as well as an earlier stint in Pittsburgh. He replaces BRANDON GOBEL who was also promoted within Cox as he moved to WSB-TV in Atlanta as an EP.
**** ***** ***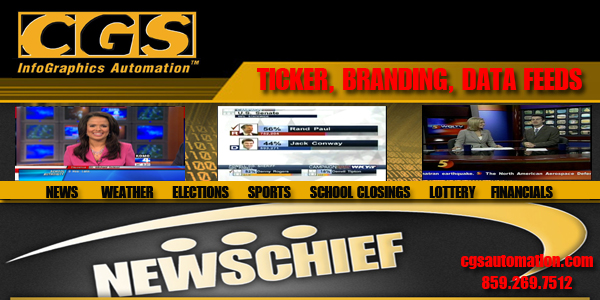 Help Wanted Ads:

Managing Editor of Video, The Weather Channel, Atlanta, GA:
The Managing Editor of Video is responsible for timely delivery of video segments, stories and forecasts across all The Weather Channel platforms.
Duties: Ensure all best video is airing and posting, approves and oversees all field content, manages live content & package production, work closely with executive producers and digital content managers on plans, leads and big story coverage execution. Work with segment producers on daily production.
SPECIFIC RESPONSIBILITIES:
Develop strategies to grow video consumption on all platforms as well as cross platform promotion. Work effectively with cross-functional team (meteorologists, producers, designers, developers & product managers) to effectively deliver consistently excellent, compelling content in its most effective form to the particular platform.
Produce multimedia content (video, audio, maps, data presentation) that aligns with programming initiatives. Seek continuous improvement of overall content offering and develop new content ideas. Maintain knowledge of all technologies and platforms that will put our video in the hands of viewers and users.
Required experience:
5 years experience management in television production
Journalism Degree or equivalent experience
Must know how to write, produce, and edit for TV and interactive platforms.
3 years experience in web producing preferred.
Thrives in a multi-team, multi-in-house customer environment.
Go to weather.com/careers to apply.
**** ***** ****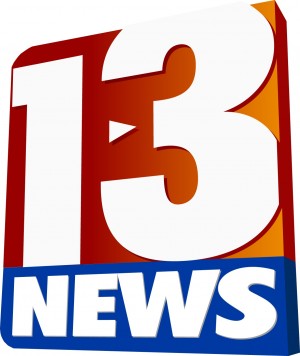 Senior Director of News, Central Florida News 13, Orlando, FL:
Central Florida News 13 is seeking its next great Senior Director of News. This person will be overseeing an award-winning team of journalists providing around-the-clock local television news coverage for viewers in the Orlando/Daytona Beach/Melbourne, FL, market. The largest television newsgathering team in Central Florida needs a hands-on leader who can coach and develop talent, inspire a passion for excellence, and who thrives on new technology and innovation.
Previous News Director experience a must, along with a track record of aggressive and strategic news and weather coverage.
JOB RESPONSIBILITIES INCLUDE:
** Developing news coverage strategy for 24-hour local news channel, web site, and on-demand products;
** Daily newscast analysis for quality control and program growth;
** Collaborating editorially with other stations within Bright House Network's Local Programming Group;
** Leading and inspiring a talented and accomplished team committed to providing outstanding local coverage.
This is an exceptional opportunity to take your career to the next level at a station utilizing the very latest state-of-the-art technology. We have the finest tools available and an exceptional team using them. In the past year alone News 13 has won, among others, a national SPJ breaking news award, regional Edward R. Murrow award for its website, and a national Walter Cronkite Award for Political Reporting. The best candidate for this job will be a leader who appreciates the tradition of television news and who is also constantly looking for ways to establish new and creative coverage traditions for News 13 and its viewers.
Apply online at: www.mybrighthouse.com
Central Florida News 13 is an EOE – all qualified candidates are encouraged to apply.
**** ***** ****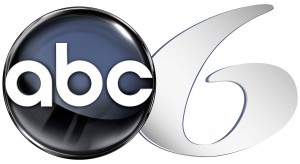 Producer, WLNE-TV, Providence, RI:
ABC6 in Providence, Rhode Island is looking for a creative and energetic newscast producer who has the ability to juggle breaking and daily news. We want a producer who takes ownership of the newscast and understands relevant news content and viewer benefit.
Only producers with significant booth and editorial experience will be considered. Please send your resume by 12/31/2011 to:
Anne Marie Menard
Business Manager
WLNE/ABC6
10 Orms Street
Providence, RI 02904
No phone calls please. WLNE-TV / ABC6 is and equal opportunity employer.
**** ***** ****
News Director, KTUU-TV, Anchorage, AK: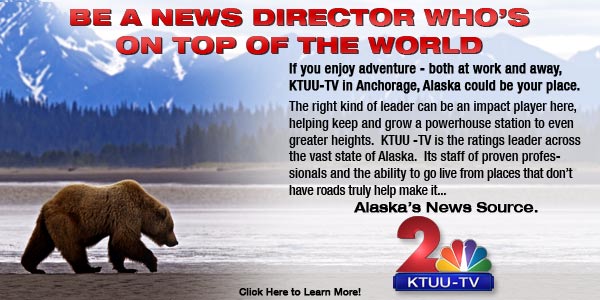 **** ***** ****
Other News Management Openings:
ASSISTANT NEWS DIRECTOR:
WFLD-TV, Chicago, IL (relisted 12/16/11)
KDAF-TV, Dallas-Ft Worth, TX, (listed 12/9/11)
WOIO/WUAB-TV, Cleveland, OH (listed 10/14/11)
KSDK-TV, St. Louis, MO (relisted 12/16/11)
WRTV, Indianapolis, IN (relisted 10/28/11)
WREG-TV, Memphis, TN (relisted 11/25/11)
WTEN-TV, Albany, NY (listed 11/25/11)
WRDW-TV, Augusta, GA (listed 11/25/11)
KTXS-TV, Abilene, TX (listed 12/9/11)
KTVM-TV, Bozeman, MT (listed 12/16/11)
EXECUTIVE NEWS PRODUCER:
KYW-TV, Philadelphia, PA (listed 12/2/11)
The Weather Channel, Atlanta, GA (relisted 12/16/11)
KPRC-TV, Houston, TX (AM EP, listed 10/7/11)
KUNS-TV, Seattle, WA (listed 11/25/11) **
KTVI/KPLR-TV, St. Louis, MO (relisted 12/16/11)
KPTV, Portland, OR (AM EP, relisted 12/16/11)
KOIN-TV, Portland, OR (listed 9/17/11)
WTAE-TV, Pittsburgh, PA (Dayside EP, relisted 11/25/11)
WRAL-TV, Raleigh, NC (relisted 11/11/11)
WSMV-TV, Nashville, TN (AM EP, listed 10/28/11)
WCPO-TV, Cincinnati, OH (PM EP, listing revised 8/12/11)
WPEC-TV, W. Palm Beach, FL (listed 10/7/11)
WPMT-TV, Harrisburg, PA (AM EP, listing revised 10/14/11)
WHBQ-TV, Memphis, TN (relisted 9/23/11)
WINK-TV, Fort Myers, FL (Dayside EP, relisted 12/9/11)
WBAY-TV, Green Bay, WI (listed 12/9/11)
WLNS-TV, Lansing, MI (listed 12/9/11)
MANAGING EDITOR:
The Weather Channel, Atlanta, GA (ME of Video, new listing this week, see ad above!)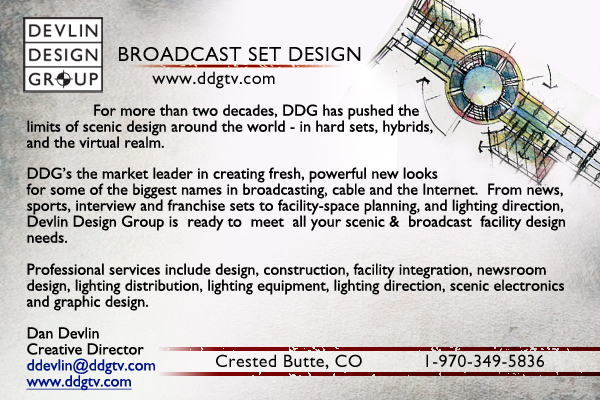 Obituary:
CHERYL UITTI, wife of WDJT-TV (Milwaukee, WI) News Director GRANT UITTI, lost her long battle with brain cancer this week. She died Sunday, December 18th, at the age of 46. Cheryl once performed with Second City in Chicago, appeared on QVC, and worked as a reporter for public radio. In addition to Grant, she's survived by the couple's two children and her parents. Services were held yesterday in Carbondale, IL.
Names in the News:
Congratulations to WFAA-TV in Dallas, WSB-TV in Atlanta, WTVF-TV in Nashville, and Detroit Public Television, all honored this week with Alfred I. DuPont Awards. Check out the entire list of winners here.
Speaking of honors, WCVB-TV (Boston) ND ANDREW VREES, former ND and now GM for WTHR-TV in Indianapolis JOHN CARDENAS, and longtime newsman ADAM SYMSON were among five people picked by Broadcasting and Cable as the Local TV Executives of the Year.
Longtime RTDNA officer and former News Director LOU PRATO has had an upclose view of the Penn State story this fall, and doesn't like a lot of what he's seen. He offered his thoughts in this commentary on the RTDNA website, posted ten days ago.
Perhaps the busiest man in television is going to get a little busier, apparently. STEVE BRAY, who is the Chief Meteorologist AND News and Weather Operations Manager for WISH-TV in Indianapolis, has been named Assistant News Director for this Lin Media owned CBS affiliate. Steve also does the weather on the 5:00 news. He first joined WISH in 1995, and earlier worked in Mobile, AL, and Lake Charles, LA.
A cross-town move in Cincinnati, where JEANNINE GALLENSTEIN has been named EP of the morning newscast for WKRC-TV.  She's spent almost 25 years working for WCPO-TV in a variety of roles, but actually began her career at WKRC.
**** ****** ****
The Full List:
To the best of my knowledge, here is the list of stations with open news director jobs, as of December 23, 2011.
If you know of any additions/deletions/changes/updates, please email me at: rick@rickgevers.com
NY 1 News                                             75 Ninth Ave. New York NY 10011
WFAA-TV                                           606 Young St. Dallas TX 75202
New England Cable News                160 Wells Ave. Newton MA 02459
WFDC-TV                                            101 Constitution Ave. NW Washington DC 20001  **
Central Florida News 13                  20 N. Orange #13, Orlando, FL 32801 (See ad above!)
KGW-TV                                                1501 SW Jefferson St. Portland OR 97201
WITI-TV                                               9001 N. Green Bay Road Milwaukee WI 53209
WACH-TV                                            1400 Pickens St. Columbia SC 29201
WICS/WICD-TV                                2680 E. Cook St. Springfield IL 62703
KHGI-TV                                              13 S. Highway 44 Kearney NE 66848
KOLO-TV                                         4850 Ampere Dr. Reno, NV 89502
KCOY/KKFX-TV                              1211 W. McCoy Santa Maria CA 93455
KVII-TV                                                One Broadcast Center Amarillo TX 79101
KNOE-TV                                         1400 Oliver Rd. Monroe, LA 71211
KRCG-TV                                            Highway 54 North Holts Summit MO 65043
KAUZ-TV                                             PO Box 25 Wichita Falls TX 76309
WFXL-TV                                             1211 N. Slappey Blvd. Albany GA 31707
KTUU-TV                                          701 E. Tudor Rd. #220 Anchorage AK 99503 (see ad above!)
KWES-TV                                         11320 W. County Rd. 127 Midland, TX 79711
KSWT-TV                                             1301 Third Ave. Yuma AZ 85364
KYMA-TV                                           1385 S. Pacific Ave. Yuma AZ 85365
KGNS-TV                                             120 W. Delmar Blvd. Laredo TX 78045
KKCO-TV                                             2325 Interstate Ave. Grand Junction CO 81505
KGWN-TV                                           2923 E. Lincolnway Cheyenne WY 82001
KSAX-TV                                             PO Box 189 Alexandria, MN 56308
WYIN-TV                                           8625 Indiana Place Merrilville IN 46410
** Spanish language station