December 6, 2017 UPDATE:
Greetings:
A longtime news director turned general manager returns to his native state and a GM job in market #13.
Late today SKIP VALET was named General Manager of Nexstar's Tampa duopoly, WFLA/WTTA-TV (NBC/My Network). Here's the official news release.
Skip most recently was GM for Tribune's WTKR-TV in Norfolk, a position he left last week. He's spent most of his career with Post-Newsweek stations (now Graham Media). He served as GM for PNS's WKMG-TV in Orlando, and was ND for the company's stations in Houston, Orlando and Jacksonville. (Full disclosure: I hired Skip at WJXT-TV in Jacksonville in 1982 as a production assistant.)
He replaces…and will report to ANDY ALFORD who was promoted to a regional position for Nexstar last August.
More on all the week's news in our full newsletter later this week.
regards,
gevers
**** ***** ****
Greetings:
We're pleased to tell you that TWO news directors were promoted to GM positions this week. That's a development that we always like to share. And…in Names in the News…we'll tell you about a top ten market ND who's also been named Station Manager.
Those are among the THREE newly opened ND jobs we'll tell you about this week. And, as far as I know, there are NO newly named news directors.
Those changes bring our list of openings to 15.
We have TWO paid help wanted ads, including a new one for a producer in Indiana.
There are TWO obituaries, including one for a man who had a key role in shaping RTDNA (and television news) in the 70's and 80's.
And we have several news managers on the move, including a former Virginia ND who's landed a new job in Cleveland.
All that…and more…as you read on.
Newly Named News Directors: 
I'm not aware of any.  If you are, please let me know!
New News Director Openings: 
WJAX/WFOX-TV, Jacksonville, FL…congratulations to BOB LONGO, one of two NDs promoted to General Manager in this week's report. Bob's been the ND for this Cox Media owned CBS/FOX duopoly for almost four years. He spent 15 years as ND for Hearst stations in Orlando (WESH-TV) and Pittsburgh (WTAE-TV), has been an ND in Buffalo and Binghamton, NY, and worked in Hartford and Rochester, NY, where he began in radio. His promotion was one of many GM moves made by Cox this week.
KOB-TV, Albuquerque, NM…another ND gets the bump upstairs as MICHELLE DONALDSON has been named GM for this Hubbard owned NBC station. She's been the ND here for more than four years, earlier was the ND for KRQE-TV in Albuquerque, and spent five years as ND for KPHO-TV in Phoenix. She began her career in radio in Detroit. Here's the news release announcing her promotion. Michelle replaces MIKE BURGESS who'd been the GM here for more than 20 years.
WSTM/WSTQ/WTVH-TV, Syracuse, NY…this Sinclair owned NBC/CW/CBS operation has posted an opening for a news director. My records show that RAE FULKERSON has been the ND here since 2008.
Paid Help Wanted Ads: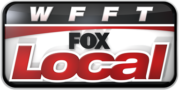 Producer, WFFT-TV, Ft. Wayne, IN:
WFFT in Fort Wayne, Indiana has an immediate opening for a strong Newscast Producer who knows how to create an extraordinary, fast paced 10pm newscast.
We are searching for a full-time newscast producer who is aggressive and passionate about local news, and maintains a positive attitude no matter the challenge at hand. The candidate must be smart in decision making and leadership in the newsroom. They must also understand how to incorporate station research and branding to deliver dynamic newscasts.
Fort Wayne is a thriving city in Northeast Indiana with an abundance of parks and recreational activities good schools community event and minor league sporting events.
Requirements:
* 4 year degree in Journalism, Communications or related field
* 2-4 years newsroom experience, with at least one year of producing
* Familiarity with ENPS
* Strong Journalistic skills and understanding of the tenants of Journalism
* Understand the focus on local content and story-telling to create a compelling newscast
* The ability to multi-task and handle the pressures of breaking news
* Excellent copy-editing skills
* Contribute to stations digital platforms throughout shift
All candidates must pass a background check and drug screen before employment.
If you meet these requirements, please submit your resume, references and reel to: rhirsch@wfft.com
The station is proud to be an Equal Opportunity Employer and Drug Free Workplace.

Assistant News Director/Executive Producer, KWWL-TV, Waterloo, IA:
KWWL is seeking a take charge leader to help guide our news staff and manage our multi-platform news products. This manager will serve as an editorial decision maker. Excellent news judgement is needed for this fast- paced environment and multi-city market.
The successful candidate must be able to identify great stories, create urgency and tell/showcase stories in a memorable way for our viewers. The Executive Producer/Assistant News Director will partner with the News Director to execute a vision and strategic plan for success in daily weather, severe weather, breaking news and the big story every day while helping to manage reporters, producers, photographers, directors, and editors. Great writing skills will enhance your ability to train and lead!
KWWL is a continuous news source with an immediate deadline culture. The Executive Producer/Assistant News Director will oversee and be in constant contact with all involved in our newsgathering and delivery process.
This position requires an urgency to get stories published on our web site and social media for immediate news coverage.
Applicants must have 3 to 5 years producing experience with a strong desire to further their career in a management position.
The Waterloo-Cedar Rapids-Dubuque-Iowa City market is a great place to live with numerous colleges and universities, good quality of life and ample recreation.
KWWL is proud to be a Quincy station. Learn why our family-owned broadcast group has a reputation as one of the best media companies to work for at: www.careersatquincy.com
To apply for the Executive Producer/Assistant News Director position, e-mail your resume to, Allison Gibson, News Director, at: agibson@kwwl.com
KWWL Television, Inc. is an Equal Opportunity Employer.
Other News Management Openings:
ASSISTANT NEWS DIRECTOR:
KOMO-TV, Seattle, WA (listed 10/22/17)
KSDK-TV, St. Louis, MO (listed 10/15/17)
WAAY-TV, Huntsville, AL (listed 11/12/17)
KWWL-TV, Waterloo, IA (listed 11/26/17, see ad above!)
KVRR-TV, Fargo, ND (listed 10/29/17)
EXECUTIVE PRODUCER:
WJLA-TV, Washington, DC (AM EP, listed 11/5/17)
KRIV-TV, Houston, TX (Evening EP, relisted 11/26/17)
WGCL-TV, Atlanta, GA (AM EP, listing revised 10/15/17)
KOMO-TV, Seattle, WA (listed 10/22/17)
WTVF-TV, Nashville, TN (AM EP, listing revised 10/22/17)
KGTV, San Diego, CA (Dayside EP, relisted this week)
WBNS-TV, Columbus, OH (Dayside EP, listing revised 11/26/17)
WPTV, West Palm Beach, FL (relisted this week)
WIVB-TV, Buffalo, NY (Nightside EP, listing revised 10/29/17)
WJXT-TV, Jacksonville, FL (Nightside EP, listed 11/19/17)
WRGB-TV, Albany/Schenectady, NY (listed 11/12/17)
WDTN-TV, Dayton, OH (relisted 11/5/17)
KWCH-TV, Wichita, KS (AM EP, relisted 11/26/17)
KCCI-TV, Des Moines, IA (listed 10/8/17)
WAAY-TV, Huntsville, AL (listed 11/12/17)
WISC-TV, Madison, WI (AM EP, relisted 11/12/17)
MANAGING EDITOR:
KDVR/KWGN-TV, Denver, CO (relisted this week)
ASSIGNMENT MANAGER:
WTVF-TV, Nashville, TN (listed 10/22/17)
Obituaries:
ERNIE SCHULTZ, a one time news director in Oklahoma City who went on to become a pivotal leader in the history of RTDNA, died this week at the age of 87. He fell in his home and suffered a brain bleed. Two time RTDNA Chairman BOB PRIDDY wrote this lengthy and interesting obituary of Ernie. It's partly a look at how television news changed in the 70s and 80s, and well worth a few minutes of your time.
KEN ROWLAND, a legendary anchor for two stations in Louisville who also served as the first news director for WLKY-TV, died this week at the age of 91. He's also credited for hiring and mentoring DIANE SAWYER. Learn more here.
Names in the News (and other items):
Congratulations to WJLA-TV (Washington, DC) News Director MITCH JACOB who's assuming additional duties as station manager for this Sinclair owned ABC affiliate. Mitch has been ND here for just over three years, and has been an ND in Phoenix, Columbus, OH and Toledo. And what are those 'additional duties'? GM DAN MELLON told the staff in this memo.
Former WRIC-TV (Richmond, VA) News Director KELLY WOODARD is the new Assistant News Director for Scripps' WEWS-TV in Cleveland. That's the ABC affiliate. She left WRIC in July after almost four years as news director for that Nexstar owned station. Kelly's also worked in New York, Dallas and Hartford/New Haven.
KSDK-TV in St. Louis has promoted STUART BOSLOW to Assistant News Director. He's been the Morning News Director since April, and has also worked in Dallas, San Antonio, Jacksonville, FL, and Reno. Here's what this Tegna owned NBC affiliate posted on its website.
General Manager News and Notes:
After more than 20 years as General Manager of KTVB-TV (Boise, ID), DOUG ARMSTRONG will retire next March. Remarkably, the station has had only TWO general managers in 50 years. More about that and Doug's career and accomplishments in this story from the station's website.
And…in case you missed about item above about a new GM for Cox's Jacksonville stations, the company named new GMs in many of their markets. It's all explained here.
Our Full List of Open ND Jobs:
Here's our list of open ND jobs as of Sunday, December 3, 2017:
It's unofficial, there may be others that are open, and some of these may have been filled. If you know of any in either category, please let me know: rick@rickgevers.com
Verizon Fios 1 News 800 Westchester Avenue, Rye Brook, NY 10573
WUSA-TV 4100 Wisconsin Ave NW Washington DC 20016
WUVG-TV 3350 Peachtree Road #1250, Atlanta, GA 30326 **
WTSP-TV 11450 Gandy Blvd, St. Petersburg, FL 33702
KUVS-TV 1710 Arden Way, Sacramento CA 95815 **
Spectrum News 2505 Atlantic Ave. #102, Raleigh, NC 27604
WJAX/WFOX 11700 Central Pkwy, Jacksonville, FL 32224
KOB-TV 4 Broadcast Plaza SW Albuquerque, NM 87104
WMC-TV 1960 Union Ave, Memphis, TN 38104
WSYR/WTVH 1030 James St.Syracuse, NY 13203
WCSC-TV 2126 Charlie Hall Blvd, Charleston, SC 29414
WVVA-TV 3052 Big Laurel Highway, Bluefield WV 24701
KECI-TV 340 W. Main St., Missoula, MT 59802
KFBB-TV P.O. Box 1139. Great Falls MT 59403
KRTV P.O. Box 2989, Great Falls, MT, 59403
**: Spanish language station