Greetings:
Best wishes to all for a great 2013.
We have ONE newly named ND this week, ONE new opening, and we're removing one station from our list of openings (which I'll explain below). Our figures now show 23 stations with ND openings.
We have removed KHQ-TV in Spokane from our list of station's search for an ND. NEAL BOLING remains the Executive News Director there.  JANA GRAY, who recently left the station for an ND job within the same company, had held the title of News Director. She will be replaced, but that person will not have the title of ND.
We have paid help wanted ads for THREE of those ND openings, along with ads for a Senior Web Producer for a station in Michigan, and an EP opening in San Francisco.
We have more information on the passing of longtime news director PAUL STEUBER and an obituary for the wife of a former RTDNA chairman. And we have details on the retirement of a longtime Los Angeles news woman.
All that and more below.
New News Director Opening:
WXIX-TV, Cincinnati, OH…MATT MILLER has resigned as ND for this Raycom Media owned FOX affiliate. He's been the ND there for the past 2+ years and was previously the startup ND for Raycom's WMBF-TV in Myrtle Beach. Matt's also worked for all four Cincinnati stations in a variety of roles. He's also worked in Macon, GA, as an anchor/reporter.
Newly Named News Director:
WMTV, Madison, WI…RUSS BRUHN has been named ND for this Gray TV owned NBC affiliate. He's been the Assistant ND/EP for WPEC-TV in West Palm Beach for the past year. He's also worked (for Gray TV) in Augusta, GA, as well as in Denver, Albuquerque, and Joplin, MO. He replaces CHRIS GEGG who left the station a few months ago to become ND for WISN-TV in Milwaukee.
Help Wanted Ads: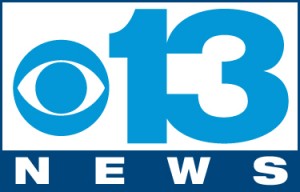 News Director, WGME-TV, Portland, ME:
WGME, the highly rated CBS affiliate in Portland, Maine is seeking an experienced, hands-on news director with strong leadership skills and an aggressive style.
The news director is responsible for managing WGME's news operations, setting budgets, establishing goals and directing the staff for a news operation producing 41.5 hours of local news weekly. This individual will work closely with local and corporate management to establish news content, philosophy and direction. The News Director will review daily newscasts to ensure quality control, brand compliance, and subsequently provide feedback to all news staff.
The News Director is responsible for recruiting, hiring and negotiating contracts for news personnel, as well as, initiating and managing content delivery on multiple platforms including web and mobile.  This individual will also collaborate with other managers to develop marketing plans, establish and reach ratings goals.
Qualifications:
A Journalism degree and a minimum of five years in news management preferred.
Strong fiscal experience with operational and capital expenditures is required.
Demonstrated success in building a winning news organization.
Must have a working knowledge of journalistic ethics, libel, and privacy law, as well as, experience working in a union environment is strongly preferred.
Applicants must apply online to be considered. You can apply at www.wgme.com or www.sbgi.net.   No phone calls or emails please.  If you don't have access to an on-line computer, please try your local public or school library or your nearest unemployment office.
Sinclair Broadcast Group, Inc. is proud to be an Equal Opportunity Employer and Drug Free Workplace!

Senior Web Producer, WXMI-TV, Grand Rapids, MI:
WXMI FOX 17, a Tribune-owned station in the Grand Rapids-Kalamazoo-Battle Creek market is searching for the next member of its management team. We are looking for a creative and energetic Senior Web Producer for our growing online multimedia platforms. If you are a team player, have a passion for news and can think outside the box we want you!
Responsibilities:
* Manage the placement of news content on digital platforms
* Produce new compelling news content
* Send text alerts based on breaking news and weather situations
* Social media manager
* Edits and maintains content according to SEO practices
* Supervised other employees and assists them in producing web-based content
* Create compelling digital content for sales and creative services
This position requires knowledge of how content management systems (CMS) work, basic HTML and other web code, AP writing style or equivalent related experience. Good news judgment is must! Familiarity with HTML, Flash, JavaScript, Word Press, Final Cut Pro a plus. Apply on-line at www.tribune.com
No phone calls please. EOE.
News Director, KRDO-TV, Colorado Springs, CO:
KRDO, NewsChannel 13, in beautiful Colorado Springs, Colorado, located on the Front Range of the Colorado Rockies, is looking for a News Director.
Job Description:
The News Director is responsible for the overall supervision and development of the News Department staff, providing direction in story selection, story-telling and coverage. We are looking for someone with the ability to manage, coach, critique and motivate the news team to make our news programs the best and first choice for local news, information, weather and sports in our market. Experience with budgets and managing the station's news website is a plus.
Required Qualifications:
Applicants must have a 4 year degree in Journalism, Broadcasting or related field, previous experience as a newsroom supervisor, excellent time management skills, effective communication skills, an ability to work in a high stress, fast paced environment with multiple daily deadlines, good organizational skills, and excellent news judgment.
When applying for this position, please note your referral source and send resumes to:
News Channel 13
Attn: Human Resources
399 S. 8th Street
Colorado Springs, CO. 80905
Telephone (719) 632-1515
Fax (719) 444-8601
Email: personnel@krdo.com
Successful candidate must pass a drug test and background check.
News Channel 13 is an Equal Opportunity Employer.
Posting Closes: When position is filled.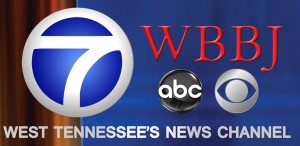 News Director, WBBJ-TV, Jackson, TN:
WBBJ/ABC and CBS, 7 Eyewitness News, West Tennessee's News Channel is looking for a News Director to lead the market's dominant regional news operation. The candidate must be a savvy, creative newsperson with management experience. This person is required to provide leadership, manage, teach and coach fresh talent. High energy and organizational skills are a must.
This should be a multi-platform journalist who has solid news credentials and interested in social media innovations. This is a perfect opportunity for a News Director, Assistant News Director or major market EP/Managing Editor to move up to new challenges.
Send resume and news philosophy (if via email insert "resume" in subject line) to:
Jerry Moore
VP/GM
WBBJ TV
346 Muse St.
Jackson, TN 38301
Email: manager@wbbjtv.com
WBBJ TV is an equal opportunity employer and does not discriminate in the hiring, training or promotion of employees by reason of race, color, religion, sex or national origin. We are always engaged in a continuing effort to seek out prospective applicants for employment at WBBJ TV.

Executive Producer, KRON-TV, San Francisco, CA:
Responsibilities:
Position will oversee fast-paced, aggressive shows that thrive on breaking news
Use state of the art newsgathering equipment including digital editing systems, graphic technologies, new control room, HD weather, traffic data system
Work with producers, reporters and assignment editors on story development
In this position there will be recruiting, interviewing and assist in hiring producers
Produce newscasts when called upon
Schedule producers/associate producers
Conduct performance reviews
Qualifications:
5 years experience producing compelling newscasts in a major market
Must be a self-starter, hard worker, have a great attitude, and be versatile and efficient
College degree or equivalent in journalism/communications or broadcasting preferred
Management reserves the discretion to add or modify job duties as required
This will be a regular, full-time management, non-union, exempt position.
E-MAIL RESUME, COVER LETTER TO JOBS@KRON.COM
Young Broadcasting of San Francisco, Inc., is an equal opportunity employer and does not discriminate because of race, color, creed, religion, sex, marital status, national origin, physical or mental handicap, disability, sexual orientation, citizenship, veteran status, or age. Discriminatory employment is specifically prohibited by the Federal Communications Commission. If you believe your Equal Employment Rights have been violated, you may contact the FCC in Washington, DC 20054, or other appropriate state or local agencies.
Young Broadcasting of San Francisco, Inc. is a drug-free Company and requires pre-employment drug testing and background investigations.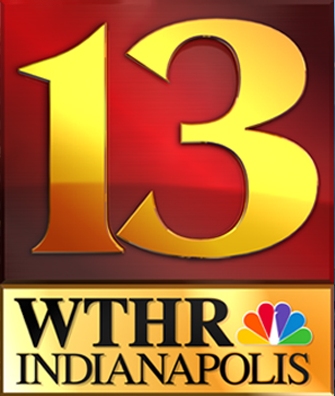 Other News Management Openings:
ASSISTANT NEWS DIRECTOR:
KUSI-TV, San Diego, CA (relisted 12/1/12)
KVUE-TV, Austin, TX (relisted 11/17/12)
WNCT-TV, Greenville/New Bern, NC (listed 11/17/12)
EXECUTIVE NEWS PRODUCER:
KNBC-TV, Los Angeles, CA (PM EP, listed 12/22/12)
KTTV/KCOP-TV, Los Angeles, CA (PM EP, relisted 11/23/12)
KRON-TV, San Francisco, CA (listed 12/22/12, see ad above!)
KDFW-TV, Dallas, TX (Morning EP, relisted 12/1/12)
KTVT-TV, Dallas, TX (EP of Special Projects/Investigations, relisted 11/23/12)
KHOU-TV, Houston, TX (Nightside EP, listing modified 11/3/12)
KING-TV, Seattle, WA (AM EP, listed 12/15/12)
KIRO-TV, Seattle, WA (listed 11/23/12)
WFTS-TV, Tampa, FL (Dayside EP, new listing this week)
WTVT-TV, Tampa, FL (AM EP, relisted 12/7/12)
WKMG-TV, Orlando, FL (AM EP, listing modified 11/10/12)
KATU-TV, Portland, OR (AM EP, listing revised12/7/12)
WRAL-TV, Raleigh, NC (AM EP, relisted 11/17/12)
KUSI-TV, San Diego, CA (relisted 12/1/12)
KWTV, Oklahoma City, OK (PM EP, relisted 12/1/12)
WAVY-TV, Norfolk, VA (listing modified 11/17/12)
WJXT-TV, Jacksonville, FL (Evening EP, relisted 12/7/12)
WTLV/WJXX-TV, Jacksonville, FL (2 openings, listed 11/3/12)
WINK-TV, Ft. Myers, FL (PM EP, relisted 12/1/12)
WCYB-TV, Bristol, TN (relisted 11/23/12)
KOLO-TV, Reno, NV (Morning EP, relisted 12/15/12)
MANAGING EDITOR:
KNBC-TV, Los Angeles, CA (relisted 12/1/12)
KCRA-TV, Sacramento, CA (relisted 10/28/12)
Obituaries:
There will be no memorial service or funeral for longtime newsman PAUL STEUBER who died Christmas Day at the age of 65. We told you about Paul's lengthy background in a midweek UPDATE. His Linkedin page details the many markets in which Paul worked, though it does not include his most recent duties as an in-house consultant for WBOC-TV in Salisbury, MD, where his old friend and former co-worker CRAIG JAHELKA is the GM.
Thanks to old friend LEE GILES (for whom Paul once worked) who alerted me to Paul's blog. It's not been updated for a few years, but I'd encourage you to spend a few minutes and check it out. It's well written, often very funny, and provides a great look back at what many feel was the golden age of local TV news.
**** ***** ****
Our sympathy to former RTDNA Chairman BILL YEAGER on the loss of his wife, KATHY, who died December 20th at the age of 65.  Your note of sympathy will reach Bill at bill.yeager@cumulus.com
Situations Wanted:
There are no takers this week on our free Situations Wanted listing which is designed to help news managers looking for a new opportunity. If you'd like to state your case to a well targeted audience, email me an item (max.100 words). You may include a link to a website, an email address, and a photo. You must include your name. I'll run it for one week. I don't represent or endorse those listed, but merely trying to help.
Names in the News:
Longtime KNBC-TV Executive Producer WENDY HARRIS is retiring after three decades at that Los Angeles o-and-o. And if that's not enough of a life change, she's getting married, too. Wendy's worked in San Diego, San Francisco, Boston, and Columbia, MO.
Our Full List of ND Openings:
Here is my list of stations with open ND jobs, as of Sunday, December 30, 2012.
If you know of any additions/deletions/updates, please email me at: rick@rickgevers.com
WPIX-TV 220 E. 42nd Street New York NY 10017
WFLD-TV 205 N. Michigan Ave. Chicago IL 60601
KTVK-TV 5555 N. 7th Avenue Phoenix AX 85013
WRTV 1330 N. Meridian St. Indianapolis IN 46202
WTHR-TV 1000 N. Meridian St. Indianapols IN 46204
KSHB-TV 4720 Oak Street Kansas City MO 64112
WDAF-TV 3030 Summit St. Kansas City MO 64108
WXIX-TV 635 W. Seventh St. Cincinnati OH 45203
KSNV-TV 1500 Foremaster Lane Las Vegas NV 89101
WVEC-TV 613 Woodis Ave. Norfolk, VA 23510
WPTY/WLMT 2701 Union Ave. Ext. Memphis TN 38112
KTHV-TV 720 Izard St. Little Rock 72201
KOTV 302 S. Frankfort St. Tulsa OK 74120
WDTN-TV 4595 S. Dixie Highway Dayton OH 45439
KSNW-TV 833 N. Main Wichita, KS 67203
WGME-TV 81 Northport Dr. Portland ME 04103 (see ad above!)
WCSH-TV One Congress Square Portland ME 04101
KRDO-TV 399 S. 8th St. Colorado Springs CO 80905 (see ad above!)
WTVM-TV 1900 Wynnton Road Columbus GA 31906
KRIS/KZTV 301 Artesian St. Corpus Christi, TX 78401
WREX-TV 10322 W. Auburn Rd. Rockford IL 61105
WBBJ-TV 346 Muse St. Jackson TN 38301 (see ad above!)
KFBB-TV P.O. Box 1139 Great Falls, MT 59403