Thursday, January 5, 2012 UPDATE:
A former Chicago News Director returns to the Windy City…that's one of two new NDs in this UPDATE.
PHYLLIS SCHWARTZ has been named ND for WFLD-TV, the FOX o-and-o there.  That's the third Chicago station for which she's served as ND.  She replaces another three time Chicago ND, CAROL FOWLER, who's left the station to 'pursue other opportunities'.
WFLD will be the third Chicago station for which Phyllis has been ND. She served as ND for both WLS-TV and WMAQ-TV, and also was the Assistant ND for WBBM-TV. NBC later transferred her to San Diego, where she was GM of the company's KNSD-TV there.
Since 2009, she's run Phyllis Schwartz Solutions, a programming and content development company in San Diego.
Carol Fowler is also a three time Chicago ND, having overseen WBBM-TV and WGN-TV. She joined WFLD three years ago.
Also this week, RICK JACOBS has been promoted to ND for Belo's KGW-TV in Portland, OR. He's been the Assistant ND there, and has been the acting ND since ROD GRAMER left the station in June, 2011.
We'll have more on both these stories when we update the full newsletter tomorrow.
regards,
Rick Gevers
**** ***** ****
Greetings:
As we enter into a new year, I'd like to take a moment to thank everyone for their interest in this weekly newsletter. From a modest beginning in 1996 (a private email to two friends looking for a new job), it's grown to 1,100 email subscribers and more than 1,500 hits a week on my website. Thanks to all, and on to this week's news.
We have ONE new ND this week (in Washington), and ONE new ND opening (created by someone leaving for a network bureau position in Washington). We also have some newsroom consolidations to tell you about.
Our list of open ND jobs now totals 25.
We have more consolidations of newsrooms, both in California. Cowles Communications of California is combining its newsrooms in Salinas (KION/KCBA) with its newsroom in Santa Maria (KCOY/KKFX). TRACIANN ZERAVICA, who's been the ND at KION, will oversee both newsrooms.
And Entravision is closing its news operation in Santa Barbara, and will air a newscast produced from Monterrey-Salinas.
Also this week, we'll tell you about the death of the father of a longtime RTDNA officer and three time ND. And we'll introduce you to the new son of a California news director.
We have one help wanted ad for an interesting job at The Weather Channel.
That's all below, after this week's changes.
New News Director Opening:
WBRE-TV, Wilkes-Barre, PA…JEREMY SETTLE is leaving this Nexstar-owned NBC affiliate to return to his hometown of Washington, DC. Jeremy will be the Senior Producer of the Fox News Channel DC Bureau. He's been the ND for WBRE for just over two years, earlier worked as ND for Albritton's NewsChannel 8 cable operation in DC, and was an ND/anchor in Charlottesville, VA. He's also worked for WUSA-TV in Washington.
Newly Named News Director:
WFDC-TV, Washington, DC…KAREN MUNDEZ is already on the job as the new ND for this Entravision owned Univision affiliate. She most recently has been working at WAPA-TV in Puerto Rico, but has earlier been an ND in Orlando and Puerto Rico, and also worked in New York. She replaces ERNESTO CLAVIJO who retired from WFDC earlier this fall.
**** ***** *****
Help Wanted Ads:

Managing Editor of Video, The Weather Channel, Atlanta, GA:
The Managing Editor of Video is responsible for timely delivery of video segments, stories and forecasts across all The Weather Channel platforms.
Duties: Ensure all best video is airing and posting, approves and oversees all field content, manages live content & package production, work closely with executive producers and digital content managers on plans, leads and big story coverage execution. Work with segment producers on daily production.
SPECIFIC RESPONSIBILITIES:
Develop strategies to grow video consumption on all platforms as well as cross platform promotion. Work effectively with cross-functional team (meteorologists, producers, designers, developers & product managers) to effectively deliver consistently excellent, compelling content in its most effective form to the particular platform.
Produce multimedia content (video, audio, maps, data presentation) that aligns with programming initiatives. Seek continuous improvement of overall content offering and develop new content ideas. Maintain knowledge of all technologies and platforms that will put our video in the hands of viewers and users.
Required experience:
5 years experience management in television production
Journalism Degree or equivalent experience
Must know how to write, produce, and edit for TV and interactive platforms.
3 years experience in web producing preferred.
Thrives in a multi-team, multi-in-house customer environment.
Go to weather.com/careers to apply.
**** ***** ****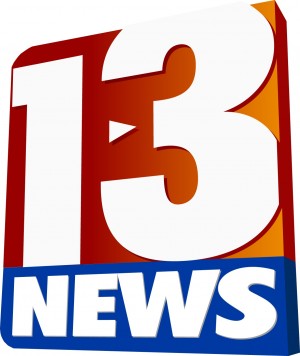 Senior Director of News, Central Florida News 13, Orlando, FL:
Central Florida News 13 is seeking its next great Senior Director of News. This person will be overseeing an award-winning team of journalists providing around-the-clock local television news coverage for viewers in the Orlando/Daytona Beach/Melbourne, FL, market. The largest television newsgathering team in Central Florida needs a hands-on leader who can coach and develop talent, inspire a passion for excellence, and who thrives on new technology and innovation.
Previous News Director experience a must, along with a track record of aggressive and strategic news and weather coverage.
JOB RESPONSIBILITIES INCLUDE:
** Developing news coverage strategy for 24-hour local news channel, web site, and on-demand products;
** Daily newscast analysis for quality control and program growth;
** Collaborating editorially with other stations within Bright House Network's Local Programming Group;
** Leading and inspiring a talented and accomplished team committed to providing outstanding local coverage.
This is an exceptional opportunity to take your career to the next level at a station utilizing the very latest state-of-the-art technology. We have the finest tools available and an exceptional team using them. In the past year alone News 13 has won, among others, a national SPJ breaking news award, regional Edward R. Murrow award for its website, and a national Walter Cronkite Award for Political Reporting. The best candidate for this job will be a leader who appreciates the tradition of television news and who is also constantly looking for ways to establish new and creative coverage traditions for News 13 and its viewers.
Apply online at: www.mybrighthouse.com
Central Florida News 13 is an EOE – all qualified candidates are encouraged to apply.
**** ***** ****
Other News Management Openings:
ASSISTANT NEWS DIRECTOR:
WFLD-TV, Chicago, IL (relisted 12/16/11)
KDAF-TV, Dallas-Ft Worth, TX, (listed 12/9/11)
WOIO/WUAB-TV, Cleveland, OH (listed 10/14/11)
KSDK-TV, St. Louis, MO (relisted 12/16/11)
WRTV, Indianapolis, IN (relisted 10/28/11)
WREG-TV, Memphis, TN (relisted 11/25/11)
WTEN-TV, Albany, NY (listed 11/25/11)
WRDW-TV, Augusta, GA (listed 11/25/11)
KTXS-TV, Abilene, TX (listed 12/9/11)
KTVM-TV, Bozeman, MT (listed 12/16/11)
EXECUTIVE NEWS PRODUCER:
KYW-TV, Philadelphia, PA (listed 12/2/11)
The Weather Channel, Atlanta, GA (relisted 12/16/11)
KPRC-TV, Houston, TX (AM EP, listed 10/7/11)
KUNS-TV, Seattle, WA (listed 11/25/11) **
KTVI/KPLR-TV, St. Louis, MO (relisted 12/16/11)
KPTV, Portland, OR (AM EP, relisted 12/16/11)
KOIN-TV, Portland, OR (listed 9/17/11)
WTAE-TV, Pittsburgh, PA (Dayside EP, relisted 11/25/11)
WRAL-TV, Raleigh, NC (relisted 11/11/11)
WSMV-TV, Nashville, TN (AM EP, listed 10/28/11)
WCPO-TV, Cincinnati, OH (PM EP, listing revised 8/12/11)
WPEC-TV, W. Palm Beach, FL (listed 10/7/11)
WPMT-TV, Harrisburg, PA (AM EP, listing revised 10/14/11)
WHBQ-TV, Memphis, TN (relisted this week)
WINK-TV, Fort Myers, FL (Dayside EP, relisted 12/9/11)
WBAY-TV, Green Bay, WI (listed 12/9/11)
WLNS-TV, Lansing, MI (listed 12/9/11)
MANAGING EDITOR:
The Weather Channel, Atlanta, GA (ME of Video, listed 12/23/11, see ad above!)
Obituary:
Funeral services will be held Wednesday, January 4, 2012, in Media, PA, for DR. ENIO TOBIA, father of former ND LOREN TOBIA. Dr. Tobia died December 30th at the age of 80. He's a retired veteran, having served during the Korean War. Dr. Tobia is survived by his wife, Laura, and two sons, including Loren. Loren's a former ND in Charleston-Huntington, WV, Omaha, and Syracuse, and is the longtime RTDNA Treasurer. He's been with Accu-Weather since 2005. A kind note would reach him at: tobia@accuweather.com
Name in the News:
Congratulations to KFSN-TV (Fresno, CA) News Director TRACEY WATKOWSKI and her husband JIM SILVA on the birth of their first child, JACOB LUCIO SILVA. The future newsman was born on December 19th, and weighed in six pounds, eight ounces, and 19 inches long. Mom's been the ND for that ABC o-and-o since 2006, and earlier worked in San Francisco, Philadelphia, Cincinnati, and for CNN. Perhaps she'd have a moment between diaper changings to read a nice email sent to her at: Tracey.Watkowski@abc.com
**** ****** ****
The Full List:
To the best of my knowledge, here is the list of stations with open news director jobs, as of Saturday, December 31, 2011.
If you know of any additions/deletions/changes/updates, please email me at: rick@rickgevers.com
NY 1 News                                             75 Ninth Ave. New York NY 10011
WFAA-TV                                           606 Young St. Dallas TX 75202
New England Cable News                160 Wells Ave. Newton MA 02459
Central Florida News 13                  20 N. Orange #13, Orlando, FL 32801
KGW-TV                                                1501 SW Jefferson St. Portland OR 97201
WITI-TV                                               9001 N. Green Bay Road Milwaukee WI 53209
WBRE-TV                                         62 S. Franklin Wilkes-Barre, PA 18701
WACH-TV                                            1400 Pickens St. Columbia SC 29201
WICS/WICD-TV                                2680 E. Cook St. Springfield IL 62703
KHGI-TV                                              13 S. Highway 44 Kearney NE 66848
KOLO-TV                                         4850 Ampere Dr. Reno, NV 89502
KVII-TV                                                One Broadcast Center Amarillo TX 79101
KNOE-TV                                         1400 Oliver Rd. Monroe, LA 71211
KRCG-TV                                            Highway 54 North Holts Summit MO 65043
KAUZ-TV                                             PO Box 25 Wichita Falls TX 76309
WFXL-TV                                             1211 N. Slappey Blvd. Albany GA 31707
KTUU-TV                                          701 E. Tudor Rd. #220 Anchorage AK 99503
KWES-TV                                         11320 W. County Rd. 127 Midland, TX 79711
KSWT-TV                                             1301 Third Ave. Yuma AZ 85364
KYMA-TV                                           1385 S. Pacific Ave. Yuma AZ 85365
KGNS-TV                                             120 W. Delmar Blvd. Laredo TX 78045
KKCO-TV                                             2325 Interstate Ave. Grand Junction CO 81505
KGWN-TV                                           2923 E. Lincolnway Cheyenne WY 82001
KSAX-TV                                             PO Box 189 Alexandria, MN 56308
WYIN-TV                                            8625 Indiana Place Merrilville IN 46410
** Spanish language station