Tuesday, December 11, 2012 UPDATE:
After less than a year as ND, PHYLLIS SCHWARTZ is leaving Fox o-and-o WFLD-TV in Chicago. She's returning to California where her family lives.
Schwartz joined the station earlier this year. It's the third Chicago station for which she's been the ND, (WMAQ-TV and WLS-TV) and she also worked as the Assistant ND for WBBM-TV. In 1999, NBC transferred her from WMAQ to KNSD-TV in San Diego as General Manager. She opened her own consulting firm after leaving NBC.
Her replacement will be the four ND at WFLD in the last seven years.
Our next full newsletter will have more on this story and several other ND changes coming down this week.
regards,
Rick Gevers
**** ***** ****
Greetings:
THREE new ND openings, FOUR new NDs, and a lot more in this week's report. The ND changes bring our list of open news director jobs to 23.
We have TWO new ads, one for one of those newly opened ND jobs and one for an EP opening in Florida. And we're repeating a blind box ad for an ND/Anchor job in the midwest.
There are TWO obituaries, one for a longtime New York State News Director, the other for a Texas GM with more than 20 years at one station.
Speaking of GMs, there were a ton of changes this week, several involving former NDs turned GMs. We have a handful of news managers on the move and details about the first grandchild for a North Carolina ND.
All that and more after this week's changes:
New News Director Openings:
WOWK-TV, Hungtington/Charleston, WV…ELISABETH SHAFFER is moving to a new role for this West Virginia Media owned CBS affiliate. She'll head up the Huntington news center as Assignment Manager. She's been ND here for the past year and spent the previous 30 years working for WCHS-TV in Charleston.
KHQ-TV, Spokane, WA…after 18 years at the station, and three as ND, JANA GRAY is taking another ND job with station owner Cowles. As you'll read below, she's the new ND for the company's KION/KCOY-TV operation in Salinas-Monterey, CA. KHQ is an NBC affiliate.
WREX-TV, Rockford, IL…MIKE COSTELLO is leaving the business, and thus this Quincy owned NBC affiliate, where he's been ND for less than a year. Before his promotion earlier this year, Mike was the internet director for four years. He's also worked in Milwaukee and Indianapolis (two stations). You can learn more about this opportunity in the paid ad below.
Newly Named News Director:
WISH-TV, Indianapolis, IN…STEVE BRAY has been promoted to news director for this LIN Media CBS affiliate. We told you in an UPDATE about Steve's unusual background: he was first hired here as the weekend meteorologist, later promotion to chief meteorologist, then news operations manager in 2009, and assistant ND a year ago. He's been the interim ND since PATTI McGETTIGAN left in August after three years as ND.
KION/KCOY-TV, Salinas/Monterey, CA…JANA GRAY returns to California as ND for this Cowles operation. She's currently ND for the company's KHQ-TV in Spokane, where she's worked for 18 years. Earlier in her career she worked for two stations in Bakersfield. She replaces TRACIANN ZERAVICA who left in October after 3 1/2 years to become the Ass't. ND for KATU-TV in Portland, OR.
WVII/WFVX-TV, Bangor, ME…CRAIG COLSON will be the next ND/anchor for this Rockfleet Broadcasting duopoly. He's a longtime Bangor newsman who's spent the last 3+ years working as ND for a group of radio stations. He previously spent 25 years working for WABI-TV in a variety of roles. He replaces CINDY MICHAELS who left the station last month after resigning her job on the air.
WVNS-TV, Ghent, WV…MARK DURHAM has been on the job as ND here since September. He most recently worked in Orlando (twice), and he's earlier worked in Miami, Chattanooga, Tucson, Seattle, Denver, St. Louis, and Sarasota. He replaces CHRISTY BUCKLAND who left the station (and the business) earlier this year. WVNS is owned by West Virginia Media and is a CBS/FOX affiliate.
Finally, apologies to CAROL CARREAU and the folks at KBOI-TV in Boise. I misspelled Carol's last name in reporting her move to ND there last week, and I also screwed up the station's affiliation. KBOI is a CBS affiliate.
Help Wanted Ads:

News Director, WREX-TV, Rockford, IL:
If you have a passion for excellence and a burning desire to lead the best local news operation in town, we need to talk.
WREX, the NBC affiliate for Rockford IL is seeking a news director with the competitive spark, experience and creativity to advance an already successful and award winning news organization. This is an exciting opportunity to join and lead a great team and work for a terrific company.
WREX is a Quincy property, which owns 12 television stations, plus newspapers, radio, and is building an extraordinary reputation as industry leaders in Web, mobile, and social sites.
Are you ready?
Email jchadwick@wrex.com
John Chadwick
General Manager
WREX-TV
WREX Television, LLC, is an equal opportunity employer.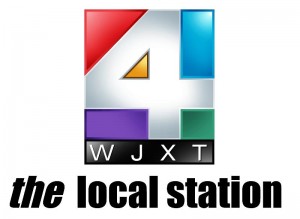 Evening Executive Producer, WJXT-TV, Jacksonville, FL:
WJXT-TV, a Post-Newsweek Station, is looking for a night Executive Producer. We need someone who can manage anchors, producers, reporters, photographers and editors. You must be able to identify good stories, create leads, create urgency, and create memorable moments. You will also help oversee web and social media content. In addition, you will be involved in event planning and schedules. We are looking for a strong writer who understands good storytelling.
Prior EP experience is a plus, but this is also a good move for an excellent line producer with at least five years of experience. You will be on the weekend on-call manager rotation. Expect to work long hours, weekends and holidays as needed.
Jacksonville is a beautiful city offering beaches, an NFL team, golf courses, good schools, and much more! And Florida has no state income tax.
Prefer college degree in journalism or communications.
Send resume and link to: kbonfield@wjxt.com
Or send resume and DVD to:
Kathryn Bonfield
News Director
WJXT-TV
4 Broadcast Place
Jacksonville, FL 32207
Blind Box Ad, News Director/Anchor, Midwest:
Great Midwest market seeks a News Director who is aggressive, forward thinking and a creative journalist. This is an exciting opportunity to build upon a high quality news organization. The successful candidate will anchor, producer, hire, mentor and lead a team of skilled professionals. Solid news judgment, great communication skills and knowledge of relevant local news content are necessary. The position will include anchoring our three-time Emmy nominated and twice awarded Best Newscast. 5-10 years experience as a primary news anchor preferred. Knowledge of eMedia, social media and mobile website journalism is required.
Please send a web link, resume, cover letter and news philosophy to: newsdirectorleadanchor@gmail.com
Other News Management Openings:
ASSISTANT NEWS DIRECTOR:
WFTS-TV, Tampa, FL (relisted 12/1/12)
KUSI-TV, San Diego, CA (relisted 12/1/12)
KVUE-TV, Austin, TX (relisted 11/17/12)
WNCT-TV, Greenville/New Bern, NC (listed 11/17/12)
KEZI-TV, Eugene, OR (listed 9/22/12)
EXECUTIVE NEWS PRODUCER:
KTTV/KCOP-TV, Los Angeles, CA (PM EP, relisted 11/23/12)
KDFW-TV, Dallas, TX (Morning EP, relisted 12/1/12)
KTVT-TV, Dallas, TX (EP of Special Projects/Investigations, relisted 11/23/12)
KHOU-TV, Houston, TX (Nightside EP, listing modified 11/3/12)
KIRO-TV, Seattle, WA (listed 11/23/12)
WTVT-TV, Tampa, FL (AM EP, relisted this week)
WKMG-TV, Orlando, FL (AM EP, listing modified 11/10/12)
KATU-TV, Portland, OR (AM EP, listing revised this week)
WRAL-TV, Raleigh, NC (AM EP, relisted 11/17/12)
KUSI-TV, San Diego, CA (relisted t12/1/12)
WXMI-TV, Grand Rapids, MI (TV Content Mgr., listed 10/19/12)
KWTV, Oklahoma City, OK (PM EP, relisted 12/1/12)
WAVY-TV, Norfolk, VA (listing modified 11/17/12)
WJXT-TV, Jacksonville, FL (Evening EP, relisted this week, see ad above!)
WTLV/WJXX-TV, Jacksonville, FL (2 openings, listed 11/3/12)
WINK-TV, Ft. Myers, FL (PM EP, relisted 12/1/12)
WCYB-TV, Bristol, TN (relisted 11/23/12)
KOLO-TV, Reno, NV (Morning EP, relisted 10/19/12)
MANAGING EDITOR:
KNBC-TV, Los Angeles, CA (relisted 12/1/12)
KCRA-TV, Sacramento, CA (relisted 10/28/12)
Obituaries:
DON DECKER, a longtime ND in upstate New York, died this week at the age of 79. He suffered from cancer. Don was ND for WRGB-TV from 1968-1987 and later held the same job for WTEN-TV from 1990-1998. He's survived by his wife, one daughter, and one son.
Longtime KVII-TV (Amarillo, TX) GM JIM McCORMICK died last week at the age of 83. He was GM at the station for more than 20 years.
Situations Wanted:
There are no takers this week on our free Situations Wanted listing which is designed to help news managers looking for a new opportunity. If you'd like to state your case to a well targeted audience, email me an item (max.100 words). You may include a link to a website, an email address, and a photo. You must include your name. I'll run it for one week. I don't represent or endorse those listed, but merely trying to help.
Names in the News:
KPTV in Portland, OR, has hired JASON PUMO as its new EP. Jason's been an EP for WJTV in Jackson, MS for the last year. Before that he worked for WEHT-TV in Evansville, IN, for 14 years.
Another Portland (OR) station, KATU-TV, has promoted its morning EP, KAREN VAN VLECK to dayside EP. She's also worked for another Portland station and in Seattle.
Newsblues is reporting that NEIL GOLDSTEIN, who spent the last five years as VP of Digital Content for WDIV-TV in Detroit, has left the station. He's a former ND at WNYW/WWOR-TV in New York, WJBK-TV in Detroit, and WFOR-TV in Miami.
A tip of the hat to WRAL-TV and its General Manager, STEVE HAMMEL, who've created a Diversity Fellowship Program with UNC's School of Journalism. More details here. Steve tells me he started a similar offering with Arizona State when he was a GM in Phoenix.
There were a lot of GM changes this week:
One time ND (WMAQ-TV/Chicago) and veteran GM & consultant MARK ANTONITIS leaves consulting firm CJ&N to become GM for KTXD-TV in Dallas. VIKI REGAN, who's been a GM in Cleveland and West Palm Beach, will run Young's WRIC-TV in Richmond. And DARRELL JENNINGS will be the next GM of Telemundo affiliate KNSO-TV in Fresno.
Sinclair's purchase of some of the Newport stations resulted in a number of GM changes. JON LAWHEAD, a veteran Cincinnati broadcaster, will now be the boss for WKRC-TV there. He replaces LES VANN who's been an ND and GM in multiple markets.  In Harrisburg, PA, another former ND, HOLLY STEUART, left WHP-TV after the Sinclair takeover. And JOHN SEABERS, who ran KABB-TV in San Antonio from 1999 to earlier this year when he was promoted to Group Manager for Sinclair, has been named GM of WOAI-TV in San Antonio.
Two longtime broadcasters were honored in recent weeks. DICK LOBO, who was a one-time ND in Denver and spent much of his career with NBC in a variety of roles, was honored by the Suncoast NATAS Chapter with the Golden Circle Award, signifying 50 years of service to the industry. And Hearst VP/News CANDY ALTMAN received the Silver Circle Award from the New England Chapter for 25 years of service.
Congratulations to WBTV (Charlotte, NC) ND DENNIS MILLIGAN on the birth of his first grandchild, EMILY NICOLE MILLIGAN. Emily arrived Monday and weighed in at 7′ 13″. Proud parents are Dennis' son, MICHAEL and his wife AILYN.  An email of congratulations reaches Dennis at: dmilligan@wbtv.com
Our Full List of ND Openings:
Here is my list of stations with open ND jobs, as of Friday, December 7, 2012.
If you know of any additions/deletions/updates, please email me at: rick@rickgevers.com
WPIX-TV 220 E. 42nd Street New York NY 10017
WTXF-TV 330 Market St. Philadelphia PA 19106
KTVK-TV 5555 N. 7th Avenue Phoenix AX 85013
WKYC-TV 1333 Lakeside Ave. Cleveland OH 44114
WPXI-TV 4145 Evergreen Road Pittsburgh PA 15214
WRTV 1330 N. Meridian St. Indianapolis IN 46202
WTHR-TV 1000 N. Meridian St. Indianapols IN 46204
KSHB-TV 4720 Oak Street Kansas City MO 64112
WDAF-TV 3030 Summit St. Kansas City MO 64108
KSNV-TV 1500 Foremaster Lane Las Vegas NV 89101
WVEC-TV 613 Woodis Ave. Norfolk, VA 23510
WPTY/WLMT 2701 Union Ave. Ext. Memphis TN 38112
KTHV-TV 720 Izard St. Little Rock 72201
KOTV 302 S. Frankfort St. Tulsa OK 74120
WOWK-TV 555 Fifth Ave. Huntington WV 25701
KSNW-TV 833 N. Main Wichita, KS 67203
KHQ-TV 1201 W. Sprague Ave. Spokane WA 99201
WCSH-TV One Congress Square Portland ME 04101
WMTV 615 Forward Dr. Madison WI 53711
KHGI-TV 13 S. Highway 44 Kearney NE 66848
KRIS/KZTV 301 Artesian St. Corpus Christi, TX 78401
WREX-TV 10322 W. Auburn Rd. Rockford IL 61105 (see ad above!)
KFBB-TV P.O. Box 1139 Great Falls, MT 59403