February 3, 2014:
Today's UPDATE brings news of a veteran newsman leaving his current job.
BILL BERRA, who's been the news director at WTMJ-TV in Milwaukee since 2005, as well as VP/News for parent company Journal Broadcasting, announced today he will leave in early March. Bill tells me after nine years of doing two jobs, he's ready for new challenges.
Bill actually began his career as a radio reporter for WTMJ-AM, later moved to WTMJ-TV as a reporter, and has been an ND in Tampa, Phoenix, Orlando, St. Louis, Columbus, and Memphis.
More on this and all the week's news in our full report later this week.
regards,
Rick Gevers
**** ***** ****
Greetings:
Our pre-Super Bowl edition contains news of TWO new ND openings, TWO new news directors, as well as lots of other items.
Those changes move the count of open ND jobs to 24.
ONE of those open ND jobs is being advertised below, along with new ads for EP jobs in Dallas and Kansas City, as well as an Assistant ND position in Pennsylvania. You'll also find an ad for the approaching deadline for the RTDNA Murrow Awards.
Also this week, public broadcast affiliate WYIN-TV in Merriville, IN (Northwest Indiana, near Chicago) shuttered its nightly newscast, leaving News Director JERRY HOWARD and his small staff out of work. If you have an opportunity for Jerry or some of his VJ's, contact him via email: jerrhoward@gmail.com
In Names in the News, we'll tell you about a big change for longtime NBC executive LLOYD SIEGEL, as well as some news managers taking on new challenges.
The rest of this week's changes and everything else is below: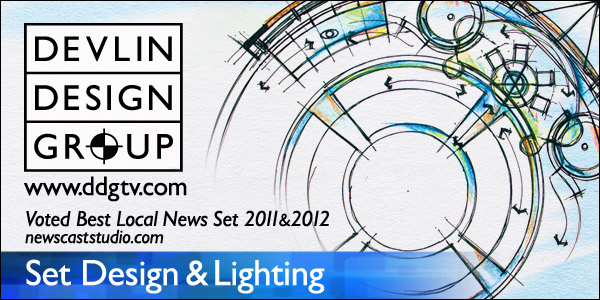 New News Director Openings:
WCNC-TV, Charlotte, NC…we first told you Friday afternoon that CORRIE HARDING is leaving this NBC affiliate (now owned by Gannett) to move to New York as Director of News Partnerships for NBC News, reporting to VP/News Partnerships DIANNE FESTA. (See our Names in the News segment for the latest on LLOYD SIEGEL who's been working in that area). Corrie's been ND here for just over four years, was previously a news director in Pittsburgh, and has worked in Washington, Dallas, Cleveland (two stations), and Columbus, OH. He'll leave at the end of the February book. The station is currently operating with an interim GM since TIM MORRISSEY retired after Gannett finalized the purchase of the station from Belo.
WRBL-TV, Columbus, GA…PERRY BOXX is leaving this Media General owned NBC affiliate to return to Quincy as ND for the company's FOX affiliate in Elkhart, IN, WSJV-TV. More on that below. He's been ND here since June, 2012.
Last week we told you that KCEN-TV in Temple/Waco, TX, was looking for an ND, but we weren't sure what that meant for JIM HOLLAND, who's been the ND there. We know now that after 41 years in the business, Jim is retiring in May. He and his wife are moving to Dallas to be close to kids and grandkids, and they plan to do a lot of traveling. You can wish him well via email: jholland@kcentv.com

Newly Named News Directors:
WSJV-TV, Elkhart, IN…PERRY BOXX returns to Quincy as News Director for this FOX affiliate. He's spent the last year and a half as ND for WRBL-TV in Columbus, GA (NBC/Media General) but previously was the ND for Quincy's WKOW-TV in Madison, WI. Perry's been an ND in Charleston, SC, Savannah, Oklahoma City, Kalamazoo-Grand Rapids, Birmingham, Nashville, Corpus Christi, and Las Vegas, and has also worked in Little Rock and St. Louis. At WSJV, he replaces ED KRAL who was promoted to Station Manager.
WKBN/WYTV-TV, Youngstown, OH…MITCH DAVIS, who's been the assistant ND for this Lin Media CBS/ABC duopoly, has been promoted to news director, effective Monday. He's been the interim ND here since GARY COURSEN died last December after a long battle with cancer. Mitch joined the station last fall from WSOC-TV in Charlotte, where he was the morning EP. He's also been an EP for WBTW-TV in Myrtle Beach, and has also worked in Wilmington, NC.
Paid Help Wanted Ads:

Morning EP, KXAS-TV, Dallas/Ft. Worth, TX:
With a commitment to win and the resources to do it, great things are happening at the NBC Owned Television Stations. Our company leaders are big believers in local TV and the contributions our stations can make to the larger company. From our thriving newsrooms committed to enterprise journalism, to our sophisticated technical operations dedicated to delivering the highest quality content to our viewers, to our advertising relationships with clients large and small, there has never been a better time to work in the NBC Owned Television Stations.
KXAS-TV, the NBC Owned Television Station in Dallas/Fort Worth has an immediate opening for a Morning Executive Producer to oversee morning shows which air from 4:30am through the midday newscast. The Morning EP will be a newsroom leader with oversight of the editorial, production and promotion components of the newscast and related cut-ins. The EP will oversee production of news content on multiple platforms, provide guidance and direction to news employees and perform as a member of the news management team.
Minimum of 5 years as a TV News Producer or Executive Producer, and Bachelor's degree or equivalent experience required.
For more details and to apply, please follow this link: http://www.nbcunicareers.com/view-job?id=197074. Job #13566BR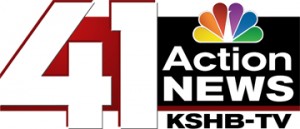 Executive Producer, KSHB-TV, Kansas City, MO:
The E.W. Scripps owned NBC affiliate in Kansas City, MO, 41 Action News seeks an Executive Producer who is a strong show doctor ready for the next challenge. You should be high-energy, aggressive with breaking news and know how to think big. You'll run the day to day operations, guide coverage across 3 screens and create special coverage plans. You'll need to be great at juggling multiple projects and collaborating with the team to ensure those projects are executed.
The successful candidate will possess 3 + years' experience in newsroom management and progressive producing desired. Must have proven and effective leadership skills; fosters open dialogue, empowers others, addresses conflict quickly and directly. Strong organizational and communication skills (verbal and written) required.
Send resume and a letter of introduction via email to: carrie.hofmann@kshb.com
or via mail to:
Carrie Hofmann
News Director
KSHB-TV
4720 Oak Street
Kansas City MO 64112
Scripps Media, Inc., certifies that its advertising sales agreements do not discriminate on the basis of race or ethnicity. All advertising sales agreements contain nondiscrimination clauses.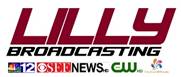 Assistant News Director, WICU/WSEE-TV, Erie, PA:
WICU/WSEE is looking for an Assistant News Director/Assignments Manager to manage daily coverage and planning. Strong organizational skills and understanding of newsroom operations is required as is the ability to change plans to stay ahead of breaking and changing news.
Responsibilities include planning, assigning and directing work; assisting with appraising performance; addressing complaints and resolving problems.
This is a great opportunity for a seasoned journalist to make a transition into management or a news manager with one to two years' experience to move into an Assistant News Director role.
This is not your typical station for this market size with two separate state of the art HD studios producing independent newscasts on our NBC, CBS and CW. This is an area with four diverse seasons of fantastic lake living along the shores of Lake Erie.
Send your resume via email to: mleszek@wicu12.com
or via mail to:
WICU/WSEE TV
Attn: Marie Leszek
3514 State Street
Erie PA 16508
No phone calls please.
WICU/WSEE Lilly Broadcasting is an equal opportunity employer.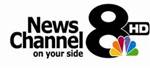 News Director, WFLA-TV, Tampa, FL:
Media General's NBC affiliate in Tampa, FL, WFLA-TV, is accepting applications for News Director.
If you're a news leader who possesses solid journalistic judgment, is aggressive about audience share growth, understands what it takes to build a winning culture and is looking for the right newsroom to make it all happen then you're reading the right job posting. WFLA is looking for a news leader with a proven broadcast and digital track record. The right candidate is a strategic thinker, a clear communicator and a collaborative department head.
We're looking for a news director that understands how to differentiate WFLA from the competition with strong, well branded reporting and a keen understanding of developing and implementing measurable strategies for audience growth on all platforms. Responsibilities also include: developing/hiring the team, research analysis, building budgets and overseeing our journalistic standards.
Qualifications needed include a Journalism degree, B. A. or B. S. from an accredited college or university and 5 years or more senior level news management experience at a network or network affiliated local television station.
Please complete the online application at https://jobs.mediageneral.com, upload your resume and cover letter, or send your resume to:
WFLA
Attn: Human Resources
200 S. Parker Street
Tampa FL 33606
EOE M/F/D/V Background check and drug test required.

Assistant News Director, WFLD-TV, Chicago, IL:
WFLD/WPWR-TV, Chicago, seeks an Assistant News Director responsible for managing daily aspects of the Stations' television news operations.
The position requires establishing of news content and production goals while motivating staff to achieve ratings growth. The asst. news director will attend to scheduling issues, and work on coaching and holding newsroom personnel to standards of excellence. This manager must have the ability to keep pushing the definition of the electronic news on all three platforms to engage viewers while maintaining the overall progressive and differentiated look of the news product. This would include the integration of social media, social media newsgathering techniques and mobile media.
Responsibilities also include working with the assignment desk, producers and reporters on the development of differentiated content and unique storytelling techniques. This individual will play a large role in the direction of the newsroom on a daily basis, and all other duties as assigned and deemed appropriate.
REQUIREMENTS: Candidate must have a degree in journalism or related field, strong ethical standards and communication skills. The position requires an aggressive, highly motivated, organizationally sound news leader with proven team building skills and a winning attitude.
The ideal candidate should be a creative self-starter with great writing skills and a clear vision of what makes a newscast relevant, urgent and important. The position demands an accomplished record of achievement and previous asst. news director experience or equal in a major market competitive environment.
Please send resume and cover letter to wfld-hr@foxtv.com.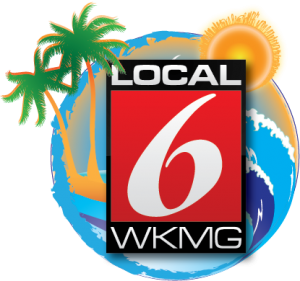 Assignment Manager, WKMG-TV, Orlando, FL:
Are you driven to own breaking news? Are you relentless in your pursuit of unique enterprise stories? Are you the one in your newsroom who fights for stories that matter to viewers? Do you know how to use social media to find news and make sure it is a top priority in delivering news?
If your answers were "yes" to these questions, you could be Local 6's next Assignment Manager.
WKMG-TV, the CBS affiliate in Orlando, FL is seeking a newsroom leader who is engaged and organized. You'll supervise our assignment desk, lead newsroom planning, and focus on generating exclusive stories for our 11 PM newscast.
Orlando is a dynamic news market with major (and often bizarre) stories breaking daily. And it's a great place to live, especially in the winter.
For more information including the full job description and requirements, click on this link.
Send your cover letter and resume to WKMG Assistant News Director Sean McNamara at smcnamara@wkmg.com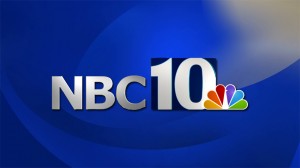 ExecutiveProducer, WJAR-TV, Providence, RI:
WJAR, the leading news station in Providence, RI, is looking for a creative, high-energy Executive Producer.
The ideal candidate will oversee production of WJAR newscasts and will work closely with producers, as well as reporters, assignment desk editors and other news managers on newscast production, story selection and coverage strategies.
Our next Executive Producer will lead the way with powerful and accurate broadcast writing that consistently infuses that station's brand. The winning applicant will have a passion for breaking news and weather, and get an adrenaline rush during wall-to-wall coverage. A minimum of 3 years newscast producing experience and 1 year of management experience preferred.
Qualified applicants may apply by sending their resume via email to: jschenck@wjar.com or by mail to:
WJAR-TV
Attn: Human Resources
23 Kenney Dr.
Cranston RI 02920-4403
or apply online at www.mediageneral.com/careers.
Background check and drug screen required. EOE M/F/V/D

Newscast Producer, KRDO-TV, Colorado Springs, CO:
If you are looking for an opportunity to work in a great news market in a beautiful setting, here's your chance. Our staff covers stories that receive national attention.
KRDO-TV, the ABC affiliate in Colorado Springs, is seeking an aggressive, highly motivated TV News Producer. Colorado Springs is just an hour away from Denver and it is very common for people to make a major market jump from KRDO-TV.
Job Description:
The candidate will have strong formatting and writing skills. We are a fast-paced newsroom that puts an emphasis on enterprise reporting, breaking news and weather coverage. Duties include directing reporters and photographers, responding to viewer inquiries, and making regular "beat" calls to police and fire agencies to stay on top of breaking news. You must have a winning attitude and want to be an integral part of the "big story
Required Qualifications:
A degree in journalism, mass communications or equivalent experience is required. You will need to have excellent verbal and written communications skills and strong attention to detail. Must be a good team leader, proficient in multi tasking and have a flexible schedule. Two years of broadcast news producing experience is required.
Please send resumes/demo reels to:
NewsChannel 13
Attn: Human Resources
399 S. 8th Street
Colorado Springs CO 80905
You can also apply via an email to: personnel@krdo.com or via fax: (719) 575-6327
Successful candidate must pass a drug test and background check.
News Channel 13 is an Equal Opportunity Employer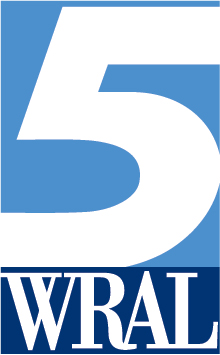 Associate News Producer, WRAL-TV, Raleigh, NC:
WRAL, the dominant television station in the Raleigh-Durham-Fayetteville market, is seeking a creative and driven associate news producer. The AP will assist in all aspects of producing newscasts and special coverage; this includes writing stories, pitching story ideas, creating graphics, even leading the production team in the control room.
The person in this position will be trained to produce newscasts and may be called on to fill-in produce. Prerequisites for working in our fast-paced newsroom are good judgment, knowledge of current events, strong writing skills and the ability to perform well under high pressure.
Must have a four-year college degree or be in the process of obtaining one. Previous journalism experience is required and previous broadcast journalism experience is preferred.
This is a part time position, approximately 30 hours per week. A pre-employment drug screening is required.
All candidates must apply online at http://www.capitolbroadcasting.com/careers/.
EOE, M/F. All Capitol Broadcasting Company properties are tobacco free. Capitol Broadcasting Company participates in E-Verify.
POSTED: January 23, 2014 CLOSING: February 6, 2014
It is the policy of the company to be fair and impartial in all relations with employees and applicants for employment. No person will be discriminated against in employment because of race, color, religion, age, sex, military status, national origin, physical/mental disability, or any other characteristic protected by applicable federal or state law.
Other News Management Openings:
ASSISTANT NEWS DIRECTOR:
News 12 New Jersey, Edison, NJ (listed 12/6/13)
WFLD/WPWR-TV, Chicago, IL (listed 1/26/14, see ad above!)
KIAH-TV, Houston, TX (listed 12/15/13)
KPHO-TV, Phoenix, AZ (listed 12/15/13)
WFLA-TV, Tampa, FL (relisted this week)
WTSP-TV, Tampa, FL (listed 12/22/13)
KOVR-TV, Sacramento, CA (new listing this week)
KUSI-TV, San Diego, CA (listed 1/12/14)
EXECUTIVE NEWS PRODUCER:
KTVU-TV, Oakland/San Francisco, CA (Special Projects, listing revised 12/6/13)
KXAS-TV, Dallas/Ft. Worth, TX (Morning EP, new listing this week, see ad above!)
WFLA-TV, Tampa. FL (relisted this week)
KCRA-TV, Sacramento, CA (listed 1/12/14)
WSMV-TV, Nashville, TN (relisted 1/12/14)
KSHB-TV, Kansas City, MO (listing revised this week, see ad above!)
WDJT-TV, Milwaukee, WI (PM EP, relisted this week)
WJAR-TV, Providence, RI (listed 1/26/14, see ad above!)
KTUL-TV, Tulsa, OK (relisted 12/22/13)
KGUN-TV, Tucson, AZ (Morning EP, listed 1/18/14)
WSJV-TV, South Bend/Elkhart, IN (listed 12/15/13)
WJCL/WTGS-TV, Savannah, GA (Digital EP, listed 12/1/13)
WKBN-TV, Youngstown, OH (2 openings, Dayside EP & Digital EP)
NEWS OPERATIONS MANAGER:
WSB-TV, Atlanta, GA (Assistant News Ops. Mgr, relisted 1/12/14)
ASSIGNMENT MANAGER:
WKMG-TV, Orlando, FL (listed 1/26/14, see ad above!)
MANAGING EDITOR:
KTXL-TV, Sacramento, CA (listed 12/1/13)
WVIT-TV, Hartford, CT (listed 1/18/14)
Situations Wanted:
We offer a free situations wanted ad to news managers who are out of work and looking for a new opportunity. If you'd like to state your case to a well targeted audience, email me an item (max. 150 words). You may include a link to a website, an email address, and a photo. You must include your name. I'll run it for one week. I don't represent or endorse those listed, but merely trying to help.
Names in the News:
We mentioned this story above, in reporting WCNC-TV News Director CORRIE HARDING's move to NBC News, to help fill the void left by the departure of LLOYD SIEGEL after 44 years with the Peacock Network.  Lloyd was named VP/News Partnerships in 2006.  DIANNE FESTA replaces Lloyd as VP/News Partnerships. That's just one of a number of important jobs Lloyd heldat NBC, too many to list here, but this biography will fill you in. He began his career as a copy boy for the Cleveland Plain-Dealer and later worked for WKYC-TV in Cleveland, then an NBC o-and-o, before moving to Washington as a reporter for WRC-TV. Your kind note of congratulations will reach him via an email to: lloyd@lloydsiegel.com
Congratulations to MIKE DELLO STRITTO who moves from one CBS o-and-o to another. He's been the Assistant ND for KOVR/KMAX-TV in Sacramento, and he's moved down Interstate 80 to KPIX-TV in San Francisco, where he'll be Managing Editor. Mike's also worked in Las Vegas, West Palm Beach, Chattanooga, and Gainesville, FL, much of that time as a reporter.
KEVIN FARLEY will join KOAA-TV in Colorado Springs, CO, as an Executive Producer in March. He's been a producer at KIRO-TV in Seattle. The move reunites him with KOAA News Director KELLY DUFFY. They worked together at KSBW-TV in Salinas/Monterey, CA, where she was the assistant news director and he was the 6pm producer.
TIM FRANKLIN, who's been the Washington managing editor for Bloomberg News, will be the next President of the Poynter Institute. His background is in newspapers, and he also led the creation of the Sports Journalism Center at Indiana University.
General Manager News:
LARRY OLEVITCH has been promoted to VP/GM for NBC's WTVJ-TV in Miami. He's been VP/Sales there since 2012 and has worked for NBC for the last ten years.
NewsBlues is reporting that RICK LIPPS has left his job as GM of WCBD-TV in Charleston, SC.
Our Full List of ND Openings:
Here is my list of stations with open ND jobs, as of Saturday, February 1, 2014
If you know of any additions/deletions/updates, please email me at: rick@rickgevers.com
KWHY-TV 1201 West 5th St., # T-900 Los Angeles CA 90017 *
KTTV 1999 S. Bundy Dr. Los Angeles CA 90025
WFLA-TV 200 S. Parker St. Tampa FL 33606 (see ad above!)
WLTV 9405 NW 41st St. Miami FL 33175 *
KCEC-TV 777 Grant St. #110 Denver CO 80203 *
WESH-TV 1021 N. Wymore Rd. Winter Park FL 32789
WCNC-TV 1001 Wood Ridge Center Dr. Charlotte NC 28217
WVIT-TV 1422 New Britain Avenue West Hartford, CT 06110
KVDA-TV 6234 San Pedro San Antonio TX 78216 *
KWEX-TV 411 East Durango San Antonio TX 78204 *
WHP-TV 3300 North 6th Street Harrisburg PA 17110
WIAT-TV 2075 Golden Crest Drive Birmingham AL 35209
WHAS-TV 520 W. Chestnut St. Louisville KY 40203
WALA-TV 1501 Satchel Paige Blvd. Mobile AL 36606
WOWK-TV 555 Fifth Ave. Huntington WV 25701
WOI-TV 3903 Westown Parkway West Des Moines IA 50266
WAAY-TV 1000 Monte Sano Boulevard Huntsville AL 35801
KCEN-TV 314 South Intestate 35 Eddy TX 76524
KWQC-TV 805 Brady St. Davenport IA 52803
WRBL-TV 1350 13th Ave. Columbus GA 31901
WJHG-TV, 8195 Front Beach Rd. Panama City Beach FL 32407
KVEO-TV 394 N. Expressway Brownsville TX 78521
WLUC-TV 177 US Highway 41 East Negaunee MI 49866
WBUP/WBKP-TV 1705 Ash Street Ishpeming MI 49849
* Spanish language station