Friday, February 6, 2015 UPDATE:
Two veteran news directors are on the move after a series of announcements released just a few minutes ago.
KEITH CONNORS has been named news director for WTNH-TV in New Haven/Hartford, CT. Keith most recently was ND for WTHR-TV in Indianapolis, a job he left a little more than two years ago. He's been working on a digital project since then. Keith's a former ND in Houston, Charlotte, Norfolk, and Rochester, NY, and has also worked in Nashville and Toledo.  (Full disclosure: I hired him at WTOL-TV when I was ND there.)
He's replacing AL CARL who requested a transfer from this Media General ABC affiliate after about 18 months as ND and not quite three years at the station.  (He was Managing Editor before being promoted to ND in August, 2013.)  Al's been named ND for sister Media General station KSNT-TV in Topeka.  Al requested the move to Kansas for family reasons. He previously worked for two stations in Kansas City, has been a news director in Omaha, Savannah, and two stations in Huntsville, AL, and has also worked in Saginaw and Albany, NY.
We'll have more on a lot of other moves in our full newsletter which will be available over the weekend Among them: a new ND in Columbus, OH, a promotion for a to VP/News for a major group broadcaster, and much more.
**** ***** ****
Greetings:
Lots of new News Directors to tell you about in this week's report, FOUR in all. And THREE of them are first time NDs. And to the best of my knowledge, there are NO new ND openings. If you know otherwise, let me know!
Our completely unofficial list of stations with open ND jobs now stands at 28.
We have TWO ads for EP positions in different parts of the country, and please note the ad for RTDNA's deadline extension for the Murrow Awards.
You'll find several interesting items in our Names in the News section, including a story about a longtime Chicago newsman taking a leave of absence for health reasons, a new job for a veteran Minneapolis news director, and a former ND turned ESPN executive's retirement. Be sure to check out his role in a "This is SportsCenter" commercial. And we have some general managers on the move, too.
One note.  I've dipped my toe into social media (still no Facebook!) by joining Twitter.  You can follow me at #rickgeversnews.  Not planning on tweeting much, but will let you know when we update this site.
Read on for the rest of this week's news!
New News Director Openings:
I'm not aware of any new openings this week. If you are, please share! My email is rick@rickgevers.com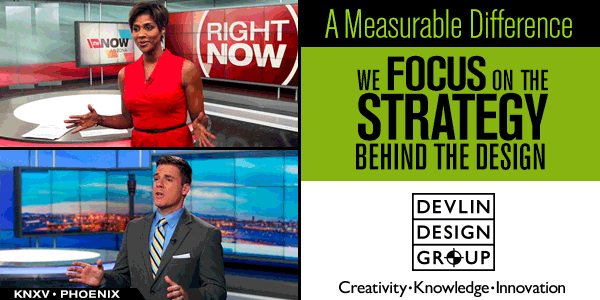 Newly Named News Directors:
WBAL-TV, Baltimore, MD…we told you earlier this week that TIM TUNISON has been promoted to News Director for this Hearst-owned NBC affiliate. Tim's been the Assistant ND here for the past five years and has worked at the station for 17.  Here's the story the station posted on its website. He replaces MICHELLE BUTT who was also promoted within Hearst: Michelle's now the GM for WXII-TV in Winston-Salem, NC after an eleven year run as ND for WBAL.
KFSM-TV, Ft. Smith, AR…veteran newsman BILL CUMMINGS has joined this Tribune owned CBS affiliate as ND. Bill most recently was the ND for WICU/WSEE-TV in Erie, PA, a job he left when his contract expired last October. Bill's also run newsrooms in Yuma, AZ, Tallahassee, Evansville, Johnson City TN, Tucson, and Huntington/Charleston, WV. He's also worked in sales for several vendors. At KFSM, he replaces RICK BAGLEY who left in December to return to KTRK-TV in Houston as the Nightside EP.
WALB-TV, Albany, GA…in the first of two promotions within Raycom, BARI SOASH is being promoted to ND for this NBC/ABC news operations. Bari is currently the Executive Producer for Raycom's WTOL-TV in Toledo. She's previously worked as a producer and Assignment Desk Manager for the company's WBTV in Charlotte, and also worked in Lansing. At WALB, she replaces DAWN HOBBY who's stepping down after two years as ND here (and 20 in the market) to pursue a career in real estate.
KAIT-TV, Jonesboro, AR…and the second within Raycom promotion finds JOSH WHITE returning to this ABC affiliate as News Director. Josh, an Arkansas native, was the Assistant News Director here for almost five years before moving to the company's WFIE-TV in Evansville in a similar role. He's also worked in Kentucky, Missouri, and South Carolina in roles ranging from photographer to sports anchor. At KAIT, he replaces HATTON WEEKS who was promoted to WLBT-TV in Jackson, MS, as ND.


Executive Producer, WIVB-TV, Buffalo, NY:
News 4 is seeking a top Executive Producer who loves to live news! A qualified applicant will be an experienced Executive Producer or Special Projects Producer or the best producer in your shop, who is a great writer and wants to help lead a team of the some of the strongest news people in the business.
You must be able to explain and then sustain our news vision. Some additional job requirements include; knowledge of graphics-use to enhance the value to our audience, know how to showcase a newscast and the ability to lead and enhance the performance of producers, reporters and anchors.
The ideal candidate will understand, use and be able to teach the value of social media and digital content. Great judgment and ethics along with the ability to maintain a flexible work schedule will contribute to your success in this position.
Education/Experience: a Bachelor's Degree in Communications, TV/film or the equivalent and at least 5 years experience in television or radio broadcast/production.
If you know how to bring value to viewers, love investigative journalism, understand the importance of weather and can work well under pressure, this may be the job for you!
WIVB/WNLO is a LIN Media station. We are an Equal Employment Opportunity employer, and offer competitive salaries and wages, and a standard benefit package that includes a 401K plan and medical and dental plans.
To apply online – http://www.linmedia.com/contact-us/careers/
EOE/MINORITIES/FEMALES/VETERANS/DISABLED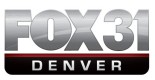 Morning Executive Producer, KDVR-TV, Denver, CO:
KDVR/FOX 31 in Denver is looking for a dynamic, aggressive and creative Executive Producer to oversee our four hour morning show. We want someone who understands and likes morning TV. Candidate must be able to change the show on a dime as new video and stories come in. Ours is an ever evolving newscast and can't be stagnate. Candidate must also have creative segment ideas for the last two hour block. We need a positive, motivating leader who has managed people in the past and likes to be inclusive. Candidate must be collaborative and willing to roll up their sleeves and pitch in when needed.
Candidate will be responsible for story selection, reporter assignments and production of the newscasts. The EP will directly manage the producers, reporters and anchors. Must have strong writing and copy editing skills. Must also be an idea person who helps brainstorm assignments, segments and coverage plans. Candidate will work directly with others to pre-plan coverage. Must have very strong social media skills and the ability to brainstorm and engage with content on all platforms.
Candidate must have experience as a morning show producer and at least three years as an Executive Producer.
Please apply by clicking here.
EOE M/F/D/V
Other News Management Openings:
ASSISTANT NEWS DIRECTOR:
WBZ-TV, Boston, MA (relisted 1/11/15)
WFTS-TV, Tampa, FL (listed 12/27/14)
KSHB-TV, Kansas City, MO (listed 12/27/14)
WHTM-TV, Harrisburg, PA (relisted 1/11/15)
EXECUTIVE NEWS PRODUCER:
WCAU-TV, Philadelphia, PA (relisted 1/11/15)
WFAA-TV, Dallas, TX (listed 12/21/14)
WFXT-TV, Boston, MA (relisted 1/11/15)
WJLA-TV, Washington, DC (2 positions, Dayside & Weekend, listed 1/18/15)
WUSA-TV, Washington, DC (TWO openings, listed 11/21/14)
KPRC-TV, Houston, TX (listed 1/3/15)
WTVJ-TV, Miami, FL, (new listing this week)
KDVR-TV, Denver, CO (Morning EP, listed 1/26/15, see ad above!)
KOVR-TV, Sacramento, CA (PM EP, relisted 1/11/15)
KTXL-TV, Sacramento, CA (PM EP, relisted 1/11/15)
KXTV, Sacramento, CA (PM EP, relisted 1/11/15)
WCNC-TV, Charlotte, NC (AM EP, listed 1/18/15)
WSMV-TV, Nashville, TN (Morning EP, relisted this week)
WTMJ-TV, Milwaukee, WI, (AM EP, PM EP & Spec. Projects, relisted 1/11/15)
WGHP-TV, Greensboro/High Point, NC (Morning EP, listing revised 1/3/15)
WIVB-TV, Buffalo, NY (relisted this week, see ad above!)
WMTW-TV, Portland, ME (AM EP, relisted 1/11/15)
WCYB-TV, Tri-Cities, TN (relisted 1/11/15)
WTXL-TV, Tallahassee, FL (relisted 1/18/15)
ASSIGNMENT MANAGER:
Central Florida News 13, Orlando, FL (relisted 1/18/15)
WBNS-TV, Columbus, OH (listed 12/27/14)
MANAGING EDITOR:
WFXT-TV, Boston, MA (relisted 1/11/15)
NEWS OPERATIONS MANAGER:
WCAU-TV, Philadelphia, PA: (relisted 1/11/15)
Situations Wanted:
We offer a free situations wanted ad to news managers who are out of work and looking for a new opportunity. If you'd like to state your case to a well targeted audience, email me an item (max. 150 words). You may include a link to a website, an email address, and a photo. You must include your name. I'll run it for one week. I don't represent or endorse those listed, but merely trying to help.
Names in the News…and other things:
Our best wishes to WMAQ-TV VP/News & Station Manager FRANK WHITTAKER who was scheduled to undergo prostate cancer surgery last week. Frank told Chicago media writer ROBERT FEDER that his cancer was caught early. He's worked for WMAQ since 1998 when he joined the o-and-o as News Director. Frank's also worked for WLS-TV and WBBM-TV in Chicago.
Congratulations to longtime Minneapolis news director and news manager DANA BENSON. He's been named corporate news director for Red River Broadcasting, which owns a handful of stations, primarily in the Dakotas. More on them here. Dana spent eleven years as ND for KMSP-TV, and has worked for all the other stations in town, as well. You can see his Linkedin page here.
You might enjoy…and perhaps get an idea from…this article from DEBORAH POTTER's Newslab.org site about what stations are doing to preserve valuable film archives.
And happy retirement wishes to former News Director and longtime ESPN executive AL JAFFE who retired on Friday. Al's been the gatekeeper for talent at ESPN for years, retiring with the title of VP, Talent Negotiation and Production Recruitment. Before his 28 years at ESPN, Al was a news director in San Jose and Sacramento, and a producer in Boston. And he has one thing you don't have: a featured role in one of the popular "This is SportsCenter" commercials, where he appears with sports agent SCOTT BORAS. There's a link to that commercial in this story about Al's retirement. Your note wishing him well can be sent to almjaffe@gmail.com.
Finally, apologies to AARON WISCHE whose first name I bungled last week in reporting his promotion to Senior Executive Producer, News Strategy, for KPRC-TV in Houston.
General Manager News:
BRAD MOSES, who most recently was GM for WFLA-TV in Tampa, has joined Gray Television's KAKE-TV in Wichita as GM. He's also been a GM in Raleigh and Savannah, and has also worked in Chicago and Toledo, where we worked together at WTOL-TV At KAKE, he replaces DAN WALL who is retiring.
ELIZABETH WORSHAM is the new GM for Sinclair's KRCG-TV in Jefferson City-Columbia, MO. She's been the sales manager for WSPA-TV in Greenville, SC, and has also worked in Phoenix, Greensboro, NC, and Mobile.
In Albany, GA, BECKY SWAN is leaving her job as General Manager for WGXA-TV. More in this story.
Our Full List of ND Openings:
If you know of any additions/deletions/updates, please email me at: rick@rickgevers.com
Here is my list of stations with open ND jobs, as of Sunday, February 1, 2015.
WPIX-TV 220 E. 42nd Street New York NY 10017
KWHY-TV 4975 W. Pico Blvd Los Angeles,CA 90019 *
KNXV-TV 515 N. 44th St. Phoenix AZ 85008
KCEC-TV 777 Grant St. #110 Denver CO 80203 *
KMGH-TV 123 Speer Blvd. Denver CO 80203
WOIO/WUAB-TV 1717 E. 12th St. Cleveland OH 44114
KSDK-TV 1000 Market St. St. Louis MO 63101
KATU-TV 2153 NE Sandy Boulevard Portland OR 97232
WCMH-TV 3165 Olentangy River Rd. Columbus OH 43202
KENS-TV 5400 Fredericksburg Road San Antonio TX 78229
KUTV 299 S. Main St. #150 Salt Lake City UT 84111
WOOD-TV 120 College SE Grand Rapids MI 49503
WWL-TV 1024 North Rampart St. New Orleans 70116
WGHP-TV 2005 Francis St. High Point NC 27263
WBIR-TV 1513 Hutchison Ave Knoxville TN 37917
WOWK-TV 555 Fifth Ave. Huntington WV 25701
WACH-TV 1400 Pickens St. Columbia SC 29201
WSYR-TV 5904 Bridge St. East Syracuse, NY 13057
KGBT-TV 9201 West Expressway 83 Harlingen, TX 78552
WMBF-TV 918 Frontage Road East, Myrtle Beach, SC 29577
WFFT-TV 3707 Hillegas Rd. Ft. Wayne IN 46807
WDAZ-TV 2220 S. Washington Grand Forks, ND 52801
KSNT-TV 6835 NW Highway 24 Topeka KS 66618
KFDM-TV 2955 Interstate 10 East Beaumont TX 77702
KCBD-TV 485 South Highland Lubbock TX 79404
KWES-TV 11320 West County Road 127, Midland TX 79711
KMVT/KSVT-TV 1100 Blue Lakes Blvd. North Twin Falls, ID 83301
WBUP/WBKP-TV 1705 Ash Street Ishpeming MI 49849
* Spanish language station