Thursday, February 16, 2012 UPDATE:
There are two large market ND changes to tell you about today.
LANE MICHAELSEN is leaving WTVJ-TV in Miami, as of tomorrow. Lane told me he decided to 'see what else is out there'. His decision comes just two days after a new GM, MANUEL MARTINEZ, was named at WTVJ. . Manuel had been GM of co-owned WSCV-TV, the Telemundo station in Miami. Lane's been ND for this NBC o-and-o since 2009, and previously has been an ND in Washington, Tampa, and Little Rock, served as a corporate VP/News for Gannett, and also worked for Poynter. He began his career as a photographer.
And we're a little tardy in reporting (though I haven't seen it anywhere else) that NANNETTE HOBSON is the new ND for Comcast's NEW ENGLAND CABLE NEWS. Apparently her appointment was announced in January. Nanette's a former ND for WNCN-TV in Raleigh (where she was known as NANETTE WILSON). She previously spent almost 20 years (in two different stints) at WRC-TV in Washington, DC, rising to Assistant ND. She's also worked for two stations in Baltimore and also worked in Norfolk, VA. At NECN, she replaces DEBRA JUAREZ who left the station last fall to return to Chicago as ND for WMAQ-TV.
More on these moves…and all the week's developments…in our regular report tomorrow.
**** ***** ****
Greetings:
TWO new news directors this week, TWO new openings, and FOUR paid help wanted ads, and some updates to our list of Other News Management openings. It's been a busy week, with lots of items in our Names in the News section, too.
Those ND changes leave our count of open ND jobs at 24.
As I mentioned, four paid help wanted ads, including TWO for newly opened ND jobs, and TWO for Assistant ND positions. And we welcome a new advertiser this week, SocialNewsDesk, to help you with your social media strategy. Click on the ad below to learn more about their services.
Apologies to those of you who tried to follow our links last week showing how KESQ-TV and KPSP-TV in Palm Springs, CA, covered the consolidation of the two stations. I checked those links moments before I distributed the newsletter: they worked fine. Oddly, less than three hours later, neither story remained on either station's website. The link to the local newspaper story continues to work.
Keep reading for this week's changes and a whole lot more:
New News Director Openings:
KWQC-TV, Davenport, IA…DENISE KILLIAN is returning home to Dallas, where she'll be the new Assistant ND for the Tribune-owned, CW affiliate, KDAF-TV. Denise has been the ND for this NBC affiliate since May, 2009. She previously worked for sister station WKRN-TV in Nashville as a Senior Producer, and has also worked previously in Dallas as well as Waco and Corpus Christi, TX. Please note you can learn more about this opportunity in the paid ad below.
KTAB/KRBC-TV, Abiliene, TX…AUSTIN KELLERMAN is leaving this Nexstar CBS and NBC duopoly for another job which he'll announce at the end of the rating period. Austin's been ND here since August, 2008, and previously worked for KTVT-TV in Dallas as a producer and for KTAL-TV, another Nexstar station, in Shreveport. Please note you can learn more about this opportunity in the paid ad below.
Newly Named News Directors:
WFAA-TV, Dallas, TX…we told you earlier this week that CAROLYN MUNGO was named ND for this Belo-owned ABC affiliate. It's a return to Belo and a reunion with GM MIKE DEVLIN for Carolyn. They worked together at KHOU-TV in Houston when Mike was the ND and Carolyn was a reporter there. She later moved from KHOU to KRIV-TV in Houston as the Assistant ND (see the paid ad below: KRIV is searching for her replacement).  Carolyn has also worked in Minneapolis, Phoenix, and Austin, TX. At WFAA, she replaces MICHAEL VALENTINE who is being promoted to VP of Content for Belo.
WFXL-TV, Albany, GA…JENNA (McWILLIAMS) HUFF has been promoted to news director for the Barrington Broadcasting owned Fox affiliate. She had been the assistant ND. She worked as a reporter for the station earlier in her career and also worked in Knoxville, TN. Jenna replaces TERRY GRAHAM who left the station last April for a job in Florida. Sadly, he died shortly after that.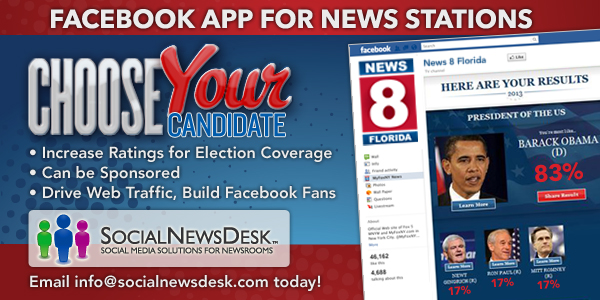 Help Wanted Ads:

News Director, KWQC-TV, Davenport, IA:
KWQC HD6 News the Quad Cites number one news station is seeking an experienced television news manager to keep KWQC HD6, KWQC.com, and other digital platforms winning and growing.
JOB DUTIES: The News Director will be responsible for supervising and coordinating
news staff and all news activities in a manner that will produce quality newscasts using all
available resources in an efficient and cost effective manner. The ideal candidate must have a proven record of success, strong leadership skills, excellent news judgment, passion for production, unwavering commitment to community, and vision. Candidate needs to have the ability to teach and lead by example, using the latest in technology. Experience working with a departmental budget a plus.
QUALIFICATIONS: Qualified applicants should have a Broadcast Journalism or Communications degree from an accredited four-year College or University or equivalent experience. A minimum of five years in news management experience and a deep understanding of news in the digital world.
TO APPLY:
Send your news philosophy, resume, and a newscast from the past week to:
EEO/News Director Search
KWQC-TV6
805 Brady Street
Davenport, IA 52803
We Conduct Pre-Employment Background Screening, Drug Screening, and Driving History Verification
Young Broadcasting of Davenport, Inc. is an equal opportunity employer and does not discriminate in the hiring, training, or promotion of employees by reasons of race, color, religion, sex, marital status, physical or mental handicap, disability, sexual orientation, veteran status, national origin, or age.
Please indicate in your correspondence exactly where you heard of this opening.
**** ***** ****
News Director, KTAB/KRBC-TV, Abilene, TX:
Nexstar Broadcasting group is looking for a dynamic news manager to lead the news operations for KTAB (CBS) , KRBC (NBC), and BigCountryHomepage.com in Abilene, TX. The successful candidate will be a hands on news manager who enjoys coaching and developing talent, has solid journalism skills, a passion for on-line journalism and social media and an own the big news story and weather philosophy.
Job Responsibilities:
Day to day editorial supervision of the news operation.
Provide regular feedback to direct reports.
Developing dynamic and relevant news content and special programs.
Work with the creative services team to recruit viewers though on-air, on-line, social media and other methods.
Work with General Manager and other department heads on station projects and initiatives.
Administrative duties including staff scheduling, time sheets, performance reviews and budgets.
Supervise and enhance content available on the station's website, social media sites, mobile applications and other methods.
Grow viewership of on-air and on-line platforms.
Work with news directors in the region on sharing content and taking advantage of regional opportunities.
Develop partnerships within the local community. This includes regular communication with local organizations.
Experience Requirements:
Bachelor's degree in Broadcast Journalism, or a related field, or an equivalent combination of education and work related experience.
Minimum five years' experience in news programming production
Please send cover letter, resume, news philosophy and links/DVD to:
Jerry Walsh
Director of Local Content Development
Nexstar Broadcasting Group
5215 North O'Connor Boulevard, Suite 1400
Irving, TX 75039
e-mail: jwalsh@nexstar.tv
KTAB/KRBC IS AN EQUAL OPPORTUNITY EMPLOYER
**** ***** ****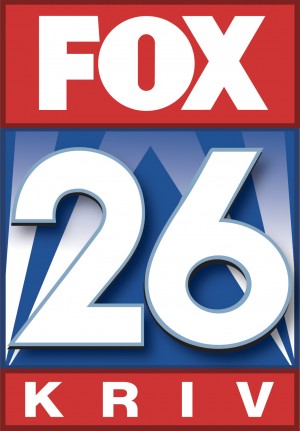 Assistant News Director, KRIV-TV, Houston, TX:
Fox O & O in Houston has opening for a "hands-on" Assistant News Director. Position will be responsible for managing the day to day newsroom operation including but not limited to: running editorial meetings, assigning reporter stories, story placement, etc.
Will directly oversee the scheduling of anchors and reporters and approve other schedules as needed. Stay involved with all news operations including Investigations, Special Projects, Weather, Sports, etc. Prevent on-air mistakes, work with reporters to make their stories better, work with desk to improve quality and quality of coverage, take a lead role in breaking news and have a firm grip on local news. Must lead specialized coverage including web streamed events, election & political coverage, and specialty reporting. Must provide consistent feedback to staff and insure newsroom policies for fair/accurate newsgathering are followed.
Requires degree in journalism or related field. 5 years broadcast television experience as asst. news director or executive producer in major market preferred. Knowledge of production, copy editing, live story coverage, journalism ethics, journalism law, news photography, news tape editing, news equipment, and operations required. Knowledge of multi-platform journalism and social networks is also required. Must have proven track record of success with strong leadership skills. Excellent communication skills, both written and verbal are essential. Must be computer literate with above average proficiency. Ability to lead, coach, and manage is critical.
Please send cover letter, resume, and salary requirements to: roberta.hudson@foxtv.com
EOE M/F/D/V
**** ***** ****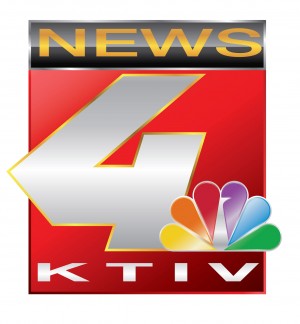 Assistant News Director, KTIV-TV, Sioux City, IA
Emmy award winning; dominant NBC affiliate KTIV-TV, Sioux City, Iowa is seeking a take charge leader to help guide us as we grow beyond traditional broadcast news.
This position, functioning as the literal hub of our news organization, will serve as an editorial decision maker for our TV, Web, Mobile and Social Networking platforms.
KTIV News Four is a continuous local news source with an immediate deadline mentality. The Assistant News Director is the second ranking position in the department and directly oversees all involved in our news gathering and distribution processes. This manager directs the development of our content, weighs the full editorial possibility of every story, and makes immediate decisions on how it will be disseminated on the appropriate platforms. This senior leader will work very closely with the News Director and Internet Director to ensure that our customers are being served on all platforms. KTIV News Four delivers news as it happens on air, online and on the go all the time.
Our company is part of Quincy Newspapers, Inc. a family owned media company operating 12 television stations and 2 newspapers in 7 states and a variety of market sizes. This means immediate internal opportunities for professional growth.
Please send your resume, reel and references to:
Bridget Breen
Director of News & Operations
KTIV Television
3135 Floyd Blvd.
Sioux City, IA 51108
or via email to: bbreen@ktiv.com
KTIV Television, Inc. is an Equal Opportunity Employer.
No phone calls please.
Posted Date: January 11, 2012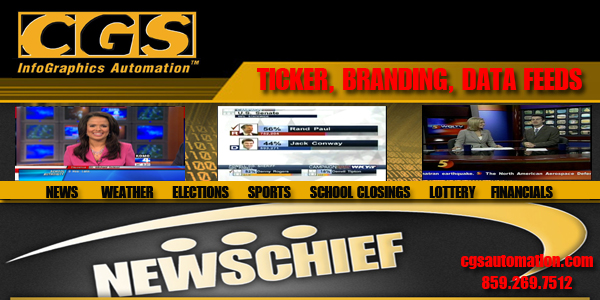 Other News Management Openings:
ASSISTANT NEWS DIRECTOR:
KRIV-TV, Houston, TX (new listing this week see ad above!)
WTSP-TV, Tampa-St. Petersburg, FL (listed 1/6/12)
WOIO/WUAB-TV, Cleveland, OH (relisted 1/20/12)
KSDK-TV, St. Louis, MO (relisted 12/16/11)
WMC-TV, Memphis, TN (listed 1/13/12)
WREG-TV, Memphis, TN (relisted this week)
WDTN-TV, Dayton, OH (listed 1/27/12)
KTIV-TV, Sioux City, IA (new listing this week, see ad above!)
KTXS-TV, Abilene, TX (listed 12/9/11)
KTVM-TV, Bozeman, MT (listed 12/16/11)
EXECUTIVE NEWS PRODUCER:
KDFW-TV, Dallas, TX (Morning EP, listed 1/20/12)
KTVT-TV, Dallas/Ft. Worth. TX (dayside EP, new listing this week)
The Weather Channel, Atlanta, GA (relisted 12/16/11)
KPRC-TV, Houston, TX (listing revised 1/20/12)
KTVI/KPLR-TV, St. Louis, MO (relisted 12/16/11)
WTAE-TV, Pittsburgh, PA (Dayside EP, relisted this week)
WRAL-TV, Raleigh, NC (relisted this week)
WTHR-TV, Indianapolis, IN (Dayside EP, listed 1/27/12)
WSMV-TV, Nashville, TN (AM EP, relisted this week)
WHBQ-TV, Memphis, TN (relisted 12/31/11)
WJXT-TV, Jacksonville, FL (AM EP, listed 1/13/12)
WINK-TV, Fort Myers, FL (Dayside EP, relisted 12/9/11)
WHIO-TV, Dayton, OH (listed 1/27/12)
KMTV, Omaha, NE (new listing this week)
WLNS-TV, Lansing, MI (listed 12/9/11)
MANAGING EDITOR:
The Weather Channel, Atlanta, GA (ME of Video, listed 12/23/11)
**** ***** ****
Names in the News:
Longtime broadcaster CRAIG MARRS has been named VP/GM for Journal's KMIR-TV in Palm Desert, CA. He's currently the GM for KTEN-TV in Denison, TX. He's been a GM in Huntsville, AL, station manager for KRON-TV in San Francisco, worked for three different consulting firms (Magid, SmithGeiger, and Crawford, Johnson and Northcott), launched Northwest Cable News in Seattle, and was an ND for KWTV in Oklahoma City.
Congratulations to old friend (and fellow IndyCar racing fan) BRIAN TRAURING, News Director for WTVG-TV in Toledo, who's assuming additional responsibilities as Executive News Director for parent company SJL Broadcasting. Brian's been ND at WTVG for ten years, and previously was an ND in Knoxville, Augusta, GA, and Steubenville, and has also worked in Indianapolis and Louisville. He's a past RTNDA board member, as well. You can wish Brian well via an email to: brian.trauring@13abc.com
MediaBistro reports that DIANA MILLER has joined WCBS-TV in New York as an EP. She most recently was a producer for Anderson Cooper's talk show, and previously worked for Anderson Cooper 360 on CNN. She's also been a senior producer for MTV.
Two management hires at KOMO-TV, the Fisher-owned ABC station in Seattle, and its Univision affiliate, KUNS-TV. JOSE LUIS GONZALEZ will be the EP for KUNS. He previously worked in Los Angeles. And SARAH GARZA joins KOMO as EP of Special Projects. She previously was the Assistant ND for KTVT-TV in Dallas, and also worked at WFAA-TV and KDFW-TV there.
LUIS FELIPE GODINEZ has been named EP for Univisions KDTV in San Francisco. He's spent the last four years as a producer/anchor/reporter for KINC-TV, the Univision affiliate in Las Vegas. He's also worked for Univision affiliates in Denver and Amarillo, TX.
DAVID RUSH moves east to become the new Assistant ND for WTEN-TV in Albany, NY. He had been an EP for KGUN-TV in Tucson.
**** ***** ****
The Full List:
To the best of my knowledge, here is the list of stations with open news director jobs, as of Friday, February 10, 2012.
If you know of any additions/deletions/changes/updates, please email me at: rick@rickgevers.com
NY 1 News                                             75 Ninth Ave. New York NY 10011
KGO-TV                                             900 Front Street San Francisco, CA 94111
New England Cable News                160 Wells Ave. Newton MA 02459
Central Florida News 13                20 N. Orange #13, Orlando, FL 32801 (see ad above!)
WCPO-TV                                          1730 Gilbert Ave. Cincinnati OH 45202
WBRE-TV                                          62 S. Franklin Wilkes-Barre, PA 18701
KSNW-TV                                       833 N. Main Wichita, KS 67203
KMTV                                                  10714 Mockingbird Dr. Omaha NE 68127
WACH-TV                                            1400 Pickens St. Columbia SC 29201
KWQC-TV                                        805 Brady Street Davenport, IA 52803 (see ad above!)
KHGI-TV                                              13 S. Highway 44 Kearney NE 66848
WTXL-TV                                        1620 Commerce Blvd. Midway, FL 32343
KVII-TV                                                One Broadcast Center Amarillo TX 79101
KNOE-TV                                         1400 Oliver Rd. Monroe, LA 71211
KAUZ-TV                                             PO Box 25 Wichita Falls TX 76309
KTUU-TV                                          701 E. Tudor Rd. #220 Anchorage AK 99503
KTAB/KRBC-TV                        4510 S. 14th St. Abiliene, TX (see ad above!)
WTVY-TV                                           PO Box 1089 Dothan AL 36302
WCAV-TV                                        999 2nd St. SE Charlottesville, VA 22902
KKCO-TV                                          2325 Interstate Ave. Grand Junction CO 81505
KGNS-TV                                             120 W. Delmar Blvd. Laredo TX 78045
KGWN-TV                                           2923 E. Lincolnway Cheyenne WY 82001
KSAX-TV                                             PO Box 189 Alexandria, MN 56308
WYIN-TV                                            8625 Indiana Place Merrilville IN 46410
** Spanish language station