Tuesday, February 19, 2013 UPDATE:
Veteran broadcaster TOM DOERR starts Monday as the next news director for WFLD-TV, the FOX o-and-o in Chicago. Tom's been the ND for FOX's KRIV-TV in Houston since 2009. Here's his bio.  He's also been an ND in several other markets, a station manager in Miami, and also worked for AR&D.
In Chicago, he replaces PHYLLIS SCHWARTZ who left the station in December after less than a year on the job. Tom is the station's fourth news director in the last 4+ years.
More on this story and all the news in our full report later this week.
regards,
Rick Gevers
Sunday, February 17, 2013 UPDATE:
A memorial service may be held at a later date for JEFF RAKER, the News Director of WTVY-TV in Dothan, AL.  We told you earlier that Jeff collapsed on Friday and was pronounced dead at a local hospital.  He was 56.
A Dothan funeral home provided me with this obituary which includes memorial information.
regards,
Rick Gevers
**** ***** ****
Greetings:
Sadly, we begin this week with the obituary of a longtime news director.
JEFF RAKER, ND of WTVY-TV in Dothan, AL, collapsed at the station this morning and was pronounced dead at a local hospital. Jeff is survived by his wife, Darcy, and two children. I believe he was in his early 50's.
Jeff was in his second stint as ND at this CBS affiliate, returning last April. He'd previously been the ND there from 1997-1999. He also served as a news director in Sioux City, IA, Youngstown, OH, and Jefferson City, MO. Jeff began his career as a photographer and worked in Charlotte, Las Vegas, Huntsville, Wichita, and Toledo.
As of this writing, funeral arrangements have not been released. When they are, I'll update this space.
**** ***** ****
On to our normal business. This week, we have TWO new ND openings and THREE newly hired news directors. That brings our list of openings to 25.
We have an ad for one of those ND openings, as well as ads for management positions in Phoenix and on the East Coast.
In our free situations wanted column, a former newsman wants back into the business.
And in Names in the News, a new President of Local Broadcasting for a major group owner, a new news manager in Florida, and a longtime news director on the mend from surgery.
All that, and more, if you merely read on!
**** ***** ****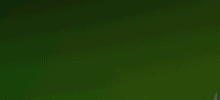 It's affordable. It's promotable. It's sponsorable.
ProPixTV delivers individual news segments developed and presented by a varied and distinguished group of top journalists, experts and professionals. Moreover, ProPixTV means money. Each content segment can be sold. Now the news department adds revenue-generating relevant news content without adding people and the sales department makes more cash from advertising sponsorships. ProPixTV laser targets content that speaks to Adults 25-54. Content focusing on heart, health and pocketbook issues.
ProPixTV is a one-stop solution that delivers content research says the audience wants, but most news departments don't have the people to cover. ProPixTV provides stations the choice of more news they can use from a cast of professionals covering automotive, travel, food, home improvement, medical, motivation, parenting, and consumer news. ProPixTV's cast of pros is talented, experienced, and personable. Vigorously recruited from across the country, they are passionate about what they do and ready to share their expertise with your local news audience. Plus its gives your sales team added opportunities to sell multiple sponsorships creating desirable buys for local advertisers.
Segments are delivered right to a producer's desktop from a cloud-hosted video distribution system designed by TelVue®, a broadcast technology pioneer and leader in professional and hyper-local content delivery. ProPixTV segments begin airing in affiliated markets in March.
Visit www.propixtv.com for more information and a ProPixTV preview.
For a SPECIAL INTRODUCTORY RATE contact: Joe Coscia, Director of News & Content: jcoscia@propixtv.com
New News Director Openings:
KINT-TV, El Paso, TX…ZOLTAN CSANYI-SALCEDO is headed to the bright lights of Bristol, CT, as a coordinating producer for ESPN.  Zoltan's in the sixth year of his second stint as ND for this Entravision owned Univision affiliate….he'd earlier been ND here from 1997-2003. He's also been an ND in El Paso and worked in Dallas.
WTVA-TV, Tupelo, MS…JEFF HOUSTON is stepping down at the end of March after four years as ND for this ABC affiliate. He previously worked as an EP in Norfolk and Jacksonville, as a producer in Atlanta and Columbus, GA, and also on the assignment desk in Columbus.
Newly Named News Directors:
KSHB-TV, Kansas City, MO…we told you earlier this week that CARRIE HOFMANN will be the next ND for this Scripps/NBC affiliate. She's currently the Assistant News Director at WCNC-TV in Charlotte. She spent more than eleven years at KMGH-TV in Denver in a variety of roles, including EP and Assistant ND, and has also worked in Phoenix and Milwaukee. At KSHB, she replaces PEGGY PHILLIP who left the station last summer after three years as ND. Peggy is now the morning EP for WPLG-TV in Miami.
KOTV, Tulsa, OK….late today it was announced that ED TRAUSCHKE will take over the news department here, with the title of Director of PM Content. We told you two weeks ago that Ed lost his job at KLRT-TV in Little Rock when new owner Mission Broadcasting combined operations with Nexstar's KARK-TV. Ed was ND there for six years, had previously been the ND (and Ass't. ND) at WESH-TV in Orlando, and also worked in Raleigh and for another Orlando station as a reporter. He replaces RON HARIG who is transitioning to a role as a consultant for this Griffin owned CBS affiliate and will oversee the move to a new facility.
KULR-TV, Billings, MT…ALAN WAGMEISTER is on the job as ND for this NBC affiliate, owned by Max Media of Montana. He most recently was an EP for WRNN-TV in New York and spent two years as the Special Projects Producer for WFMY-TV in Greensboro, NC. He's also worked for several networks as a producer. At KULR, he replaces JOEL LUNDSTAD who left the station after about a year in his second run as ND.
Help Wanted Ads: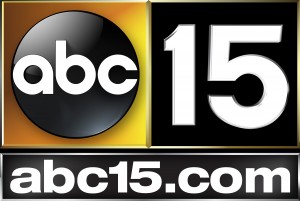 Executive Producer-Investigations, KNXV-TV, Phoenix:
Everyone covers news. Not everyone uncovers it.
ABC15 News in Phoenix is about to hire the best Executive Producer of Investigations & Special Projects in the entire country.
Is it you?
It is if your passion for excellence is evident in your work and how you deal with people every day.
It is if you can consistently lead a team to produce journalism that can change your community.
It is if you can do all of that while making sure that the great journalism is wrapped in edgy, provocative and engaging storytelling.
We are looking for someone who is creative, has good people skills, is able to handle deadline pressure and able to work with the public and station personnel. As the Executive Producer, Investigations/Special Projects, you will be responsible for managing the content and delivery of investigative, consumer, health and other franchise stories while ensuring the station is competitive on all platforms.
You will oversee all aspects of the ABC15 Investigators unit including but not limited to multimedia journalists, producers, researchers, photojournalists and editors. You will supervise storylines, writing and editing of content related to investigations, coordinate 52 week strategy with emphasis on sweeps months for multiple platforms and use computer database to research statistics and facts. In addition to posting content to multiple platforms you will have the knowledge and demonstration of creativity, editorial judgment, journalistic ethics and libel laws and manage scheduling, overtime and expenses for the unit.
Please apply if you have at least 5 years broadcast investigative reporting/producing experience. To apply for this position, please click here.
KNXV ABC 15 IS AN EQUAL OPPORTUNITY EMPLOYER.

Executive Producer, WVEC-TV, Norfolk, VA:
WVEC-TV has an immediate opening for an Executive Producer.
This person will be responsible for the day-to-day running of the newsroom with the News Director and Assistant News Director. The Executive Producer will bring a creative approach to newscast development, showcasing, and will demonstrate an ability to carry branding across shows. They will also know how to own breaking news, and push enterprise reporting.
The Executive Producer will work closely with the News Director to execute long-term newsroom strategy. The Executive Producer is responsible for ensuring accuracy in newscasts, and will serve as a liaison between producers, reporters and the production department for visual and editorial creativity.
This position is responsible for the recruitment, hiring, scheduling, training and development of all newscast producers. The ideal candidate will have more than 5 years experience in television news and a Bachelor's Degree in Broadcast Journalism.
Please send a cover letter, resume and DVD (or a link to your recent newscast) of your work via email to: jobs@wvec.com
or via mail to:
Human Resources
WVEC-TV
613 Woodis Avenue
Norfolk VA 23510
No phone calls. WVEC is an Equal Opportunity Employer.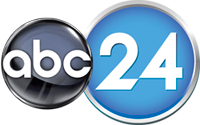 News Director, WPTY/WLMT-TV, Memphis, TN:
Nexstar Broadcasting Group, Inc. is searching for a forward thinking and aggressive journalist for the position of News Director at its 3 stations in Memphis and Jackson, TN. The successful candidate will be a hands on news manager who has a proven track record for coaching, developing talent, possess solid journalism skills, and have a passion for breaking news. This opportunity will involve a complete makeover of the station news product.
To be considered you must have a minimum of 5 years of experience as a news manager solid experience in a news operation. Prior experience with on-line and social media is required. A degree in journalism is preferred.
Please send cover letter, resume, news philosophy and link or DVD to:
Ardyth Diercks
General Manager
WPTY/WLMT/WJKT
2701 Union Ave. Ext.
Memphis TN 38112
e-mail: adiercks@nexstar.tv
Other News Management Openings:
ASSISTANT NEWS DIRECTOR:
WISH-TV, Indianapolis, IN (listed 1/12/13)
WRTV, Indianapolis, IN (new listing this week)
KVUE-TV, Austin, TX (relisted 2/2/13)
WNCT-TV, Greenville/New Bern, NC (relisted 2/2/13)
EXECUTIVE NEWS PRODUCER:
KNBC-TV, Los Angeles, CA (PM EP, listed 12/22/12)
KRON-TV, San Francisco, CA (listed 12/22/12)
KDFW-TV, Dallas, TX (Morning EP, relisted 2/2/13)
KING-TV, Seattle, WA (Two openings, AM & PM/EP, listing updated 2/2/13)
KXNV-TV, Phoenix, AZ (Special Projects EP, relisted this week, see ad above!)
WFTS-TV, Tampa, FL (Dayside EP, listed 12/30/12)
KOIN-TV, Portland, OR (listed 1/19/13)
WRAL-TV, Raleigh, NC (AM EP, relisted 1/12/13)
WXIN-TV, Indianapolis, IN (PM EP, listed 1/19/13)
KUSI-TV, San Diego, CA (relisted 2/2/13)
WBRC-TV, Birmingham, AL (PM EP, listed 1/6/13)
WVEC-TV, Norfolk, VA (new listing this week, see ad above!)
WFMY-TV, Greensboro, NC (listed 2/2/13)
WTLV/WJXX-TV, Jacksonville, FL (PM EP, listing revised 2/2/13)
KFSN-TV, Fresno, CA (AM EP, new listing this week)
WINK-TV, Ft. Myers, FL (PM EP, relisted 2/2/13)
KHQ-TV, Spokane, WA (listed 1/19/13)
WIS-TV, Columbia, SC (AM EP, listed 2/2/13)
WCYB-TV, Bristol, TN (relisted 2/2/13)
KOLO-TV, Reno, NV (Morning EP, relisted this week)
MANAGING EDITOR:
KNBC-TV, Los Angeles, CA (relisted 2/8/13)
KCRA-TV, Sacramento, CA (relisted 2/2/13)
Obituary:
Please note that we have an obituary for WTVY-TV News Director JEFF RAKER at the top of this week's report.
Situations Wanted:
If you'd like to state your case to a well targeted audience, email me an item (max. 150 words). You may include a link to a website, an email address, and a photo. You must include your name. I'll run it for one week. I don't represent or endorse those listed, but merely trying to help.
This week, please meet RICK ILER:
News is my passion and I want back in!!! I am looking to join a great news station and company that will utilize my 23+ years as a broadcaster, 16 of those as a news manager.
I am interested in a news director, assistant news director, managing editor and/or executive producing position in any market size. I would certainly be willing to re-locate for a great opportunity.
I have experience in helping take number 2 and 3 stations to the top in their markets. I am passionate and a hard worker who cares about the work I do and every newscast that airs. I am a great motivator, outstanding leader and have the ability to teach and mentor staff to that next level.
I am looking for a company and station that is willing to take a chance on a proven winner. Available immediately!
Thanks for your consideration.
Rick Iler
913-217-0685
rick_iler@yahoo.com
www.linkedin.com/in/rickiler/
Names in the News:
Longtime WMAQ-TV (NBC/Chicago) GM LARRY WERT is headed across town to Tribune Broadcasting as President of Local Broadcasting. He'll oversee the company's 23 TV stations and one radio property.
WJXT-TV in Jacksonville has hired JOHN CAVAZOS as its new Executive Producer. He previously had been the morning EP for WTVT-TV in Tampa.
Please join me in wishing veteran ND PERRY BOXX a quick recovery from gallbladder surgery. The offending organ was removed last Wednesday, Perry's already home, and hopes to be back at work next week. Your email wishing him well goes to: perrylboxx@aol.com
Finally, our apologies to JOHNNY GREEN Jr., whose last name I misspelled last week in reporting his move to WCAU-TV in Philadelphia as Nightside EP.
Our Full List of ND Openings:
Here is my list of stations with open ND jobs, as of Friday, February 15, 2013.
If you know of any additions/deletions/updates, please email me at: rick@rickgevers.com
WPIX-TV 220 E. 42nd Street New York NY 10017
KWHY-TV 1201 West 5th St., # T-900 Los Angeles CA 90017 *
WFLD-TV 205 N. Michigan Ave. Chicago IL 60601
KTVU-TV 2 Jack London Square Oakland CA 94607
WGCL-TV 425 14th St. NW Atlanta GA 30318
KOVR-TV 2713 Kovr Drive Sacramento CA 95605
WTHR-TV 1000 N. Meridian St. Indianapolis IN 46204
WZTV 631 Mainstream Drive Nashville TN 37228
KTVX-TV 2175 W. 1700 South Salt Lake City UT 84104
WXIX-TV 635 W. Seventh St. Cincinnati OH 45203
KSNV-TV 1500 Foremaster Lane Las Vegas NV 89101
KFOR-TV/KAUT-TV 444 E. Britton Rd. Oklahoma City OK 73114
WPTY/WLMT 2701 Union Ave. Ext. Memphis TN 38112 (see ad above!)
WDTN-TV 4595 S. Dixie Highway Dayton OH 45439
KSNW-TV 833 N. Main Wichita, KS 67203
KWCH-TV 2815 East 37th Street North Wichita KS 67209
WGME-TV 81 Northport Dr. Portland ME 04103
KRDO-TV 399 S. 8th St. Colorado Springs CO 80905
KINT-TV 5426 North Mesa El Paso TX 79912 *
KEYT-TV 730 Miramonte Dr. Santa Barbara CA 93109
KRIS/KZTV 301 Artesian St. Corpus Christi, TX 78401
WTVA-TV PO Box 350 Tupelo MS 38802
WREX-TV 10322 W. Auburn Rd. Rockford IL 61105
WVVA-TV Rte. 460 Bypass Bluefield, WV 24701
WBBJ-TV 346 Muse St. Jackson TN 38301
* Spanish language station