Greetings:
TWO new openings (one in the number two market!) top this week's newsletter.  And, as far as I know,  NO new ND's have been named in the last week.
That brings the total number of ND openings to 16. Three of those are at Spanish language stations.
Also this week, we have one new news management opening, and LOTS of Names in the News, including a three time ND with a new job as an Assistant ND in Texas and details about someone completing his SECOND hat trick in a market (three stations, and he's worked at each of 'em TWICE!).
And we'll tell you about a veteran Ohio News Director recovering from surgery to remove a malignant brain tumor.
All that and more after this week's changes:
NEW NEWS DIRECTOR OPENINGS:
KVEA/KWHY-TV, Los Angeles, CA…ESTEBAN CRESTE has left this Telemundo-owned duopoly after less than two years as ND.  He's previously been an ND for Telemundo's WSNS-TV in Chicago and Managing Editor for Telemundo's WNJU-TV in the New York market.
WTIC-TV, Hartford, CT…BOB ROCKSTROH has left this Tribune owned FOX affiliate after more three years as ND.  He'd been at the station for six years, and previously worked as a news director in Ft. Wayne.  He's also worked in Minneapolis, San Diego, and San Francisco.
NEW NEWS DIRECTORS NAMED:
I don't know of any.  Do you?  Email me at: rick@rickgevers.com
**** ***** ****
OTHER NEWS MGMT. OPENINGS:
ASSISTANT NEWS DIRECTOR:
KHOU-TV, Houston, TX (listed 12/12/09)
WLWT-TV, Cincinnati, OH (relisted 1/15/09)
KTVX-TV, Salt Lake City, UT (listed 2/12/10)
KOCO-TV, Oklahoma City, OK (listed 1/8/10)
EXECUTIVE NEWS PRODUCER:
News 12 The Bronx/Brooklyn, NY (listed 1/8/10)
KTVT-TV, Ft. Worth/Dallas, TX (2 jobs, Special Projects & AM EP, listing revised 1/8/10)
KOVR-TV, Sacramento, CA (listed 1/15/09)
KXTV,    Sacramento, CA (PM EP, listing revised 1/29/10)
KPTV, Portland, OR (two openings, one is EP/Special Proj., listing revised 1/29/10)
KTVX-TV, Salt Lake City, UT (AM EP, listed 12/26/09)
WDAF-TV, Kansas City, MO (W/E Supervising Producer, listed 1/8/10)
WOAI-TV, San Antonio, TX (listed 2/5/10)
WPEC-TV, West Palm Beach, FL (relisted 12/12/09)
WPBF-TV, West Palm Beach, FL (Digital EP, listed 12/18/09)
KOAT-TV, Albuquerque, NM (relisted 1/15/10)
WGHP-TV, Greensboro/High Point, NC (PM EP, new listing this week)
WBRZ-TV, Baton Rouge, LA (PM EP, listed 1/22/09)
MULTI MEDIA CONTENT DIRECTOR:
The Weather  Channel, Atlanta, GA (listed 12/12/09)
ASSIGNMENT MANAGER:
The Weather  Channel, Atlanta, GA (listed 12/18/09)
**** ***** ****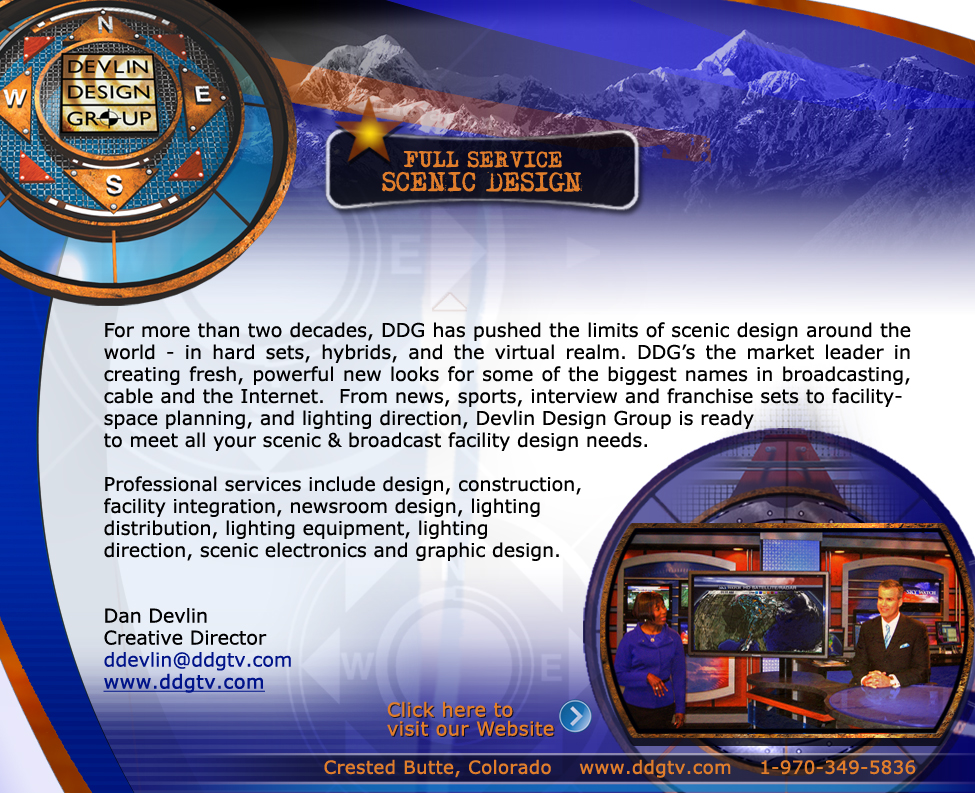 **** ***** ****
NAMES in the NEWS:
Longtime news director ANDREA PARQUET TAYLOR has been named Assistant News Director for Belo's KHOU-TV in Houston.  Andrea most recently was the ND for WXYZ-TV in Detroit, a job she left last September.  She's also been an ND in Baltimore and Raleigh.
Another Belo station makes a management hire as KING-TV in Seattle adds a new Morning Executive Producer.  DAN RASMUSSEN will join the staff next month after leaving his job as Senior Producer for KTLA-TV in Los Angeles.  He does have history in the Pacific Northwest, having wokred in both Portland, OR, and Spokane earlier in his career.
Congratulations to JOHN MASON who has been promoted to Assistant News Director for Hubbard's KSTP-TV in Minneapolis.  He has been the Managing Editor since last June, and had anchored for that ABC affiliate before that.  John's also anchored in Chicago, Albuquerque, and Omaha.
ERIC OLSEN heads north to become Morning EP for WBZ-TV in Boston.  For the last seven years, Eric's been the Evening EP for WGHP-TV in Greenboro/High Point, NC.  You'll note above the station is looking for his replacement.
Lots of people have worked at three (or more!) stations in a market.  Know anyone who's done it twice? Meet  STEW HIRSCH, who is returning to Columbus, OH, as assignment manager for WBNS-TV. That completes his second Columbus hat trick.  And he's even had time to work as an ND in Huntsville, an interim ND in Ft. Myers, and on the desk in Raleigh and Cincinnati, his current job.
Finally, please join me in sending best wishes to WKEF/WRGT-TV (Dayton, OH) News Director PATRICK CASEY. Pat tells me he had a malignant brain tumor removed earlier this month, and he'll being radiation treatment next week.  Pat (who's been an ND in Cincinnati and, I believe, has worked in Los Angeles) tells me that newly hired Assistant ND TIM LIVINGSTON will hold down the fort at the Sinclair-owned duopoly until his doctors give him the green light to return to work.  Until he's back on the job, I'm sure he'd appreciate your note of good cheer: mmcasey1957@aol.com
**** ***** ****
Here's a complete list of all stations that I believe have an ND opening, as of Friday, February 19, 2010.
And if you know of updates, corrections, or additions to this list, please let me know via email: rick@rickgevers.com
KVEA-TV, 3000 W. Alameda Ave.     Los Angeles, CA 91523 ***
WGBO-TV  541 N. Fairbanks Ct., #110     Chicago IL 60611  ****
KTVT-TV,  5233 Bridge St.                            Ft. Worth TX 76103
WXYZ-TV   20777 W. 10 Mile Road           Southfield MI 48037
KUVS-TV   1710 Arden Way                         Sacramento CA 95815 ***
WTIC-TV, 285 Broad St.                         Hartford, CT 06115
WZTV-TV   631 Mainstream Drive             Nashville TN 37228
WAVE-TV 725 S. Floyd St.                            Louisville KY 40203
WTEN-TV   341 Northern Blvd.                   Albany, NY 12204
KGMB-TV 420 Waiakamilo Rd. # 205     Honolulu HI 96817
WNWO-TV   300 S. Byrne Rd.                    Toledo OH 43615
KMTV, 10714 Mockingbird Dr.                  Omaha NE 68127
WJHL-TV 338 E. Main St.                          Johnson City TN 37601
WFFF-TV   298 Mountain View Dr.         Colchester VT 05446
WMGT-TV   PO Box 4328                            Macon GA 31208
KGNS-TV   120 W. Delmar Blvd.               Laredo TX 78045
*** (Spanish language)