Greetings:
Lots to report in this week's edition…something to read during the too long pre-game coverage.
While there is only ONE new ND opening, and THREE new NDs to introduce you to, there a lot of other items. One of those new NDs replaces a 45 year TV veteran.
Those changes leave our list of open ND jobs at 26.
We have a new ad for a Morning EP at a strong South Carolina station, and ads for two ND jobs.
Among many items in Names in the News, details about the departure of the President of NBC News and a top CNN executive, another veteran ND loses his job to a station consolidation, and FOX affiliates are concerned after the network notifies a longtime top 30 market affiliate that it will pull its affiliation when it closes on its purchase of two stations in that market.
And we have an obituary for one what reporter called the 'nicest guy in TV news'.
All that…and more…after this week's changes: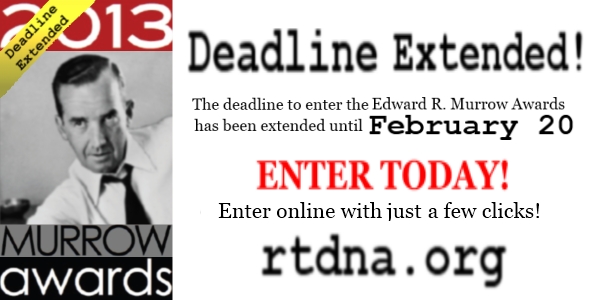 New News Director Opening:
KOVR-TV, Sacramento, CA…as we reported you to in an UPDATE earlier this week, CAMERYN BECK is headed to Phoenix as ND for KTVK-TV. More on her move below. Cameryn's been the ND for this CBS o-and-o since March, 2008, and previously worked for KCRA-TV there.
Newly Named News Directors:
KTVK-TV, Phoenix, AZ…as mentioned above, CAMERYN BECK will be the next news director for Belo's KTVK-TV. She's leaving her job as ND for KOVR-TV in Sacramento after almost five years there. Cameryn replaces BRAD REMINGTON who announced his departure last year. Brad, a former ND in Denver, St. Louis, and Albuquerque, is returning to Denver where his wife is a principal at a private school. They've been commuting for the four years Brad's been at KTVK.
WLBT-TV, Jackson, MS…WILSON STRIBLING has been promoted to ND, effective March 1, for this Raycom owned NBC affiliate (which also provides news for Jackson's FOX station, WDBD-TV). He's a Jackson native who first joined the staff in 1998 on a part-time basis. He later worked as a reporter and morning anchor before being promoted to Assistant News Director in 1998. Wilson's also worked in Youngstown and Denison, TX.
He replaces longtime WLBT News Director DENNIS SMITH who will retire at the end of February. Dennis has spent 45 years in TV news, most of it at WLBT, where he's been the news director since 1989. For the five years before that, he was the station's investigative reporter, managing editor, and assignment manager. He began his career working for WJTV in Jackson and went on to work in Lafayette, LA, and New Orleans. He also retired as a colonel in the National Guard. Oh, he has a law degree, too! Read more about his career in this station bio.
WCSH/WLBZ-TV, Portland and Bangor ME…congratulations to MIKE REDDING who gets his first ND job for these Gannett owned stations. Mike is currently the EP for another Gannett station, WFMY-TV in Greensboro, NC. He began his career as a weekend producer and weekday reporter in Springfield, MO, and later reported for 11 years in Charlotte. He's won 28 Emmys and 2 National Edward R. Murrow Awards. His first management job was as Managing Editor for WDBJ-TV in Roanoke, VA. Mike replaces MAUREEN O'BRIEN who left in November after four years as ND.
Help Wanted Ads: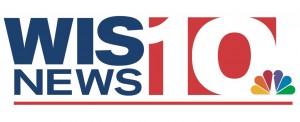 Morning Executive Producer, WIS-TV, Columbia, SC:
Join the #1 station in Columbia, SC! I 'm looking to fill this key management position with a show crafter and a people manager. The right candidate will have management experience and a proven record of strong producing.
The right candidate knows how to own breaking news, is a skilled showcaser, and understands the value of strong leadership. Our morning team successfully produces 2.5 hours of news a day, and maintains the largest team of journalist for any one show at this station.
The Executive Producer will manage all morning newscasts and will set an expectation for accuracy, quality and creativity. I work closely with the Executive Producer to develop our greater strategy, but this right candidate is responsible for execution. Our next Executive Producer will also have the luxury of training and leadership guidance through our parent company, Raycom. Company matters, and Raycom is among the top companies to work for in this industry.
If you are interested, and up for the challenge, contact Rashida Jones, News Director immediately. Email is best: rjones@wistv.com or via mail to:
Rashida Jones
News Director
WIS-TV
1111 Bull St.
Columbia SC 29201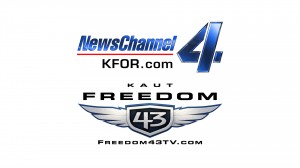 News Director, KFOR/KAUT-TV, Oklahoma City, OK:
Seeking experienced News Director with strong leadership, coverage, and production skills!
KFOR/KAUT produces 50+ hours of news and local programming each week. This is a big job and requires strong leadership skills. The primary task for our next News Director is to manage a strategic plan that's viewer-focused. Position requires experienced management of the station's news operations, strategic goals, budgets, and staff.
Core Job Functions:
Achieve specific goals for audience share growth, direct news and production staff, manage news gathering resources, direct interactive platform initiatives, and integrate news coverage and local programming with other station operations.
Work with News management to achieve a viewer-focused News and Local Programming content strategy.
Manage Human Resource tasks, including hiring, job evaluation, training, and team building to create a positive work environment.
Serve as a fair and inclusive leader in the newsroom offering guidance and collaboration in a team-building atmosphere.
Maintain day-to-day budget controls, controlling and monitoring overtime and other costs.
Work with news management to develop productive work schedules that best utilize all available resources.
Works in collaboration with all other station department heads and their respective departments.
Perform other duties as assigned.
Successful candidate needs experience in managing a complex news operation, preferably 3 to 5 years experience as a News Director or equivalent. Experience and knowledge of News practices and procedures, FCC guidelines as they relate to news, research and promotional tools as they relate to news, and firm grasp of strategic news planning and positioning.
Please send all inquiries via email to: jobs@kfor.com
or via mail to:
Human Resources
KFOR-TV/KAUT-TV
444 E. Britton Rd.
Oklahoma City OK 73114

News Director, KWCH-TV, Wichita, KS:
Sunflower Broadcasting, Inc. (Wichita, Kansas) is looking for a News Director to lead our news team. The candidate we are looking for understands responsible journalism and can lead a team to produce exciting newscasts that both inform and educate viewers. A passion to win weather and sports is a must. Knowledge of digital media and implementation of social media strategies should be demonstrated in current position.
We are HD, all field crews have laptops and smart phones. We have the tools and a state-of-the art newsroom to get the job done.
Sunflower consists of 16 channels of distribution including: KWCH-TV, KSCW-TV, bureau stations KBSD-TV, KBSH-TV, KBSL-TV, a JSA with Spanish Station KDCU, a 24-hour digital and mobile weather channel and two dynamic websites (one of which focuses on high school sports) and apps for news, sports and weather. The CBS affiliate KWCH leads the market in ratings and produces more than 45 hours of local news each week.
Watch Eyewitness News on-line and send your critiques of the product and how you believe
you can move the product and team forward. Critiques can be uploaded with your resume through the Career Center.
Don't miss this chance to work for one of the best broadcasting companies in the business at their dynamic operation in Wichita, which executes more like a top 20 market than a top 70.
Sunflower is owned by Schurz Communications and managed by Joan Barrett. If you are ready to lead a winning team, access this link to learn more about the position and search Requisition Number SUN1122
Other News Management Openings:
ASSISTANT NEWS DIRECTOR:
WISH-TV, Indianapolis, IN (listed 1/12/13)
KVUE-TV, Austin, TX (relisted this week)
WNCT-TV, Greenville/New Bern, NC (relisted this week)
EXECUTIVE NEWS PRODUCER:
KNBC-TV, Los Angeles, CA (PM EP, listed 12/22/12)
KRON-TV, San Francisco, CA (listed 12/22/12)
KDFW-TV, Dallas, TX (Morning EP, relisted this week)
KING-TV, Seattle, WA (Two openings, AM & PM/EP, listing updated this week)
KXNV-TV, Phoenix, AZ (Special Projects EP, listing revised this week)
WFTS-TV, Tampa, FL (Dayside EP, listed 12/30/12)
WTVT-TV, Tampa, FL (AM EP, relisted 12/7/12)
KOIN-TV, Portland, OR (listed 1/19/13)
WRAL-TV, Raleigh, NC (AM EP, relisted 1/12/13)
WXIN-TV, Indianapolis, IN (PM EP, listed 1/19/13)
KUSI-TV, San Diego, CA (relisted this week)
WSMV-TV, Nashville, TN (listed 1/19/13)
WBRC-TV, Birmingham, AL (PM EP, listed 1/6/13)
WFMY-TV, Greensboro, NC (new listing this week)
WJXT-TV, Jacksonville, FL (Evening EP, relisted 1/12/13)
WTLV/WJXX-TV, Jacksonville, FL (PM EP, listing revised this week)
WINK-TV, Ft. Myers, FL (PM EP, relisted this week)
KHQ-TV, Spokane, WA (listed 1/19/13)
WIS-TV, Columbia, SC (AM EP, new listing this week, see ad above!)
WCYB-TV, Bristol, TN (relisted this week)
KOLO-TV, Reno, NV (Morning EP, relisted 12/15/12)
MANAGING EDITOR:
KNBC-TV, Los Angeles, CA (relisted 12/1/12)
KCRA-TV, Sacramento, CA (relisted this week)
Obituary:
Our sympathy to the family, friends, and co-workers of MARK TAYLOR, a video editor and producer for WAGA-TV in Atlanta. Mark died of a heart attack January 18th while sitting in at edit booth at the station. He was 54. DOUG RICHARDS, a reporter for WXIA-TV in Atlanta who had earlier worked with Mark at WAGA, calls him "The Nicest Guy in TV news in this remembrance.
Situations Wanted:
No takers this week on our free Situations Wanted listing. If you'd like to state your case to a well targeted audience, email me an item (max. 100 words). You may include a link to a website, an email address, and a photo. You must include your name. I'll run it for one week. I don't represent or endorse those listed, but merely trying to help.
Names in the News:
Two network executives announced their departures this week. STEVE CAPUS announced he's leaving as President of NBC News. He's been the longest tenured network news president.
And MARK WHITAKER, the VP and Managing Editor at CNN, also is stepping down. He says he is leaving to give new CNN President JEFF ZUCKER room to communicate one clear vision for the network's future. He's been at CNN since 2011 and previously worked for NBC News, the Washington Post, as well as Newsweek magazine.
FOX has purchased two stations in Charlotte from Capitol Broadcasting, and notified its current affiliate there, WCCB-TV, that it plans to yank its affiliation once the deal closes. That's made many FOX affiliates nervous, according to this article.
WTVW-TV in Evansville, IN, will become a CW affiliate. Evansville has been without an affiliate for about a month since financially troubled WAZE-TV shut down. WTVW had been a FOX affiliate until July, 2011, when it lost its affiliation.
Nexstar (owned for KARK-TV and KARZ-TV) and Mission Broadcasting (which just closed on its purchase of KLRT-TV and KASN-TV) have merged their Little Rock operations, leaving longtime KLRT-TV News Director ED TRAUSCHKE and GM CHUCK SPOHN out of work. They were among 30 people who lost their jobs.
Nexstar also named RICHARD DOUTRE JONES the GM of its Salt Lake City duopoly, KTVX/KUCW. He replaces MATT JAQUINT.
Longtime newsman PETE JACOBUS is back in a newsroom. He's serving as the interim ND for News Press & Gazette's KRDO-TV in Colorado Springs, CO. He recently left WPTY/WLMT-TV in Memphis after three years as ND. Pete's also been a news director in San Francisco, Detroit, and Philadelphia, and also worked for Magid and ABC.
Congratulations to WKRN-TV (Nashville) News Director MATTHEW ZELKIND on his induction into the Silver Circle of the Mid-South Emmy region. Matthew's currently in his second stint as ND at WKRN, split by an assignment as Station Manager for sister Young station WRIC-TV in Richmond. He's also been an ND in Wichita and Las Vegas, and worked in Denver and Los Angeles.
BRIAN KANZIGER may have set…or at least tied…the record for the longest possible move between TV stations within the continental U.S. He started last month as an EP for KIRO-TV in Seattle. He had been working for WSVN-TV in Miami.
While Brian was arriving in Seattle, ERIK BREON was leaving. He's followed former boss PAT COSTELLO to KNXV-TV in Phoenix where he'll be the morning EP. Erik had been the 11 PM EP for KING-TV.
Two management moves at KATU-TV in Portland, OR. Morning EP KAREN VAN VLECK was promoted to dayside EP. And 5:00 PM producer DAVE TRAUSNECK moved up to morning EP.
Former KATV (Little Rock) News Director RANDY DIXON is the new director of the David and Barbara Pryor Center for Arkansas Oral and Visual History at the University of Arkansas. He spent 31 years at KATV (ten as news director), starting as a photographer.
Our Full List of ND Openings:
Here is my list of stations with open ND jobs, as of Friday, January 25, 2013.
If you know of any additions/deletions/updates, please email me at: rick@rickgevers.com
WPIX-TV 220 E. 42nd Street New York NY 10017
KWHY-TV 1201 West 5th St., # T-900 Los Angeles CA 90017 *
WFLD-TV 205 N. Michigan Ave. Chicago IL 60601
KTVU-TV 2 Jack London Square Oakland CA 94607
WGCL-TV 425 14th St. NW Atlanta GA 30318
KOVR-TV 2713 Kovr Drive Sacramento CA 95605
WTHR-TV 1000 N. Meridian St. Indianapolis IN 46204
WZTV 631 Mainstream Drive Nashville TN 37228
KSHB-TV 4720 Oak Street Kansas City MO 64112
WDAF-TV 3030 Summit St. Kansas City MO 64108
WXIX-TV 635 W. Seventh St. Cincinnati OH 45203
KSNV-TV 1500 Foremaster Lane Las Vegas NV 89101
KFOR-TV/KAUT-TV 444 E. Britton Rd. Oklahoma City OK 73114 (see ad above!)
WVEC-TV 613 Woodis Ave. Norfolk, VA 23510
WPTY/WLMT 2701 Union Ave. Ext. Memphis TN 38112
KOTV 302 S. Frankfort St. Tulsa OK 74120
WDTN-TV 4595 S. Dixie Highway Dayton OH 45439
KSNW-TV 833 N. Main Wichita, KS 67203
KWCH-TV 2815 East 37th Street North Wichita KS 67209 (see ad above!)
WGME-TV 81 Northport Dr. Portland ME 04103
KRDO-TV 399 S. 8th St. Colorado Springs CO 80905
KEYT-TV 730 Miramonte Dr. Santa Barbara CA 93109
KRIS/KZTV 301 Artesian St. Corpus Christi, TX 78401
WREX-TV 10322 W. Auburn Rd. Rockford IL 61105
WVVA-TV Rte. 460 Bypass Bluefield, WV 24701
WBBJ-TV 346 Muse St. Jackson TN 38301
* Spanish language station