Friday, March 2, 2012 UPDATE:
Travel plans and some 'issues' with the email version are delaying this week's report, but I did want to report an ND change in the number two market today
VICKIE BURNS announced her resignation at KNBC-TV in Los Angeles. She's been ND there for about 18 months. Vickie's spent most of her career at NBC owned stations, including overseeing news departments at NBC o-and-o's in New York, Chicago, and Washington. Her note to the staff said she hoped to return East of the Mississippi.
More on this…and all the week's developments…in our regular newsletter which will be either very late tonight or sometime tomorrow morning.
**** ***** ****
Greetings:
There are TWO new news directors, both in top 30 markets in this week's report. And one of those newly named NDs creates one of the TWO new vacancies we have.
So…our count of open ND jobs moves to 24.
We do have two help wanted ads this week, both for jobs in Florida: an EP position in West Palm Beach, and an ND opening in Tallahassee.
There are some updates to our list of Other News Management Openings, and two items in Names in the News.
All that and more after this week's changes:
New News Director Opening:
KXTV, Sacramento, CA…we told you earlier this week in an UPDATE that TIM GERAGHTY is leaving this Gannett owned ABC affiliate after almost three years as ND. He's returning to Florida (where his daughter will start college this fall) to be Senior Director of News for Central Florida News 13 (more on that below).
KITV, Honolulu, HI…GENIE GARNER has left this Hearst-owned ABC affiliate. She's been ND here since September, 2009, and previously had been an ND in Louisville and Terre Haute, IN.
Newly Named News Directors:
Central Florida News 13, Orlando, FL…as mentioned above, TIM GERAGHTY has been named Senior Director of News for this Bright House Networks owned cable news operation. He's currently ND for KXTV in Sacramento. It's a return to Florida for Tim, who earlier in his career was ND for WTVJ-TV in Miami. He's also been an ND in Grand Rapids, MI, and has worked in Kansas City, Kalamazoo, MI, Decatur, IL, and Columbia, MO. Tim replaces STEVE CHAVERIE who retired last November after ten years as ND.
WBFF-TV, Baltimore, MD…we told you last weekend that (after ten years as news director) SCOTT LIVINGSTON was being promoted to VP/News for station owner Sinclair Broadcasting, and we can now tell you that the station has promoted MIKE TOMKO to be his replacement as news director. Mike's been with the station for ten years, was most recently the Assistant ND for this Fox affiliate, and earlier served as Executive Producer.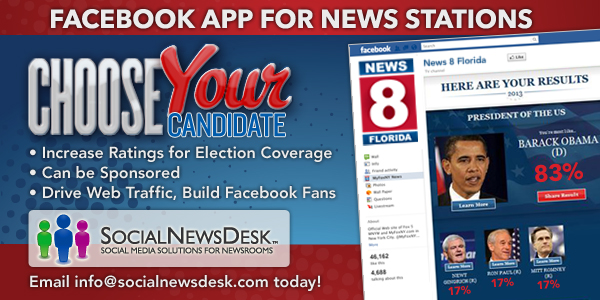 Help Wanted Ads:

Executive Producer, WPTV/WFLX-TV, West Palm Beach, FL:
WPTV – NewsChannel 5, West Palm Beach: Florida's top rated station is looking for an Executive Producer.  The EP will work on showcasing, storytelling as well as pacing for the 5p, 6p and 11p on WPTV (NBC) and the 4p, and 10p on WFLX (FOX).
Candidates should have at least five years of experience (preferably in management) and a proven track record for being creative and forward thinking for TV, Web and Social Media. If you're the right person you will have the opportunity to enhance our newsroom while growing your own skills. This is a unique chance to work for a dynamic, number one news operation in beautiful South Florida.
WPTV is a Scripps Media organization.
To apply go to Scripps.com/careers  (job requisition 4528.)
**** ***** ****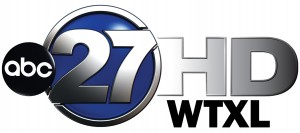 News Director, WTXL-TV, Tallahassee, FL:
ABC 27 HD, WTXL the local high definition station in Tallahassee, has an immediate opening for a News Director. We're a small market station in a state-of-the-art facility with an aggressive and exciting news staff. Must have a passion for news, great leadership and communication skills.
The successful candidate must be a hands-on leader who participates in news planning and content, hiring, budgeting, newsroom administration and a working knowledge of online News gathering. Candidate must have a successful track record of leadership and ratings success and a proven ability to work with Sales and Marketing on special projects. Prefer a college degree in journalism and 5 years experience in television newsroom management in a large market. Prefer News Director experience, but will consider an Assistant News Director or Executive Producer.
Send resume to:
ABC 27
Attn: Gary Wordlaw
1620 Commerce Blvd
Midway, FL, 32343
or via e-mail to: gwordlaw@wtxl.tv
WTXL TV is EOE. No phone calls please.
**** ***** ****
Other News Management Openings:
ASSISTANT NEWS DIRECTOR:
KRIV-TV, Houston, TX (listed 2/10/12)
WTSP-TV, Tampa-St. Petersburg, FL (listed 1/6/12)
WOIO/WUAB-TV, Cleveland, OH (relisted 1/20/12)
WITI-TV, Milwaukee, WI (listed 2/17/12)
WMC-TV, Memphis, TN (listed 1/13/12)
WREG-TV, Memphis, TN (relisted 2/10/12)
WDTN-TV, Dayton, OH (listed 1/27/12)
KTIV-TV, Sioux City, IA (listed 2/10/12)
KTXS-TV, Abilene, TX (listed 12/9/11)
KTVM-TV, Bozeman, MT (listed 12/16/11)
EXECUTIVE NEWS PRODUCER:
KDFW-TV, Dallas, TX (Morning EP, listed 1/20/12)
KTVT-TV, Dallas/Ft. Worth. TX (dayside EP, listed 2/10/12)
The Weather Channel, Atlanta, GA (relisted 12/16/11)
KPRC-TV, Houston, TX (listing revised 1/20/12)
KTVI/KPLR-TV, St. Louis, MO (relisted 12/16/11)
WTAE-TV, Pittsburgh, PA (Dayside EP, relisted 2/10/12)
WRAL-TV, Raleigh, NC (relisted 2/10/12)
WTHR-TV, Indianapolis, IN (Dayside EP, listed 1/27/12)
WSMV-TV, Nashville, TN (AM EP, relisted 2/10/12)
WLWT-TV, Cincinnati, OH (AM EP, new listing this week)
WPTV, West Palm Beach, FL (AM EP, new listing this week, see ad above!)
WPMT-TV, Harrisburg, PA (AM EP, relisted 2/17/12)
WHBQ-TV, Memphis, TN (relisted 12/31/11)
WJXT-TV, Jacksonville, FL (AM EP, listed 1/13/12)
WINK-TV, Fort Myers, FL (Dayside EP, relisted 12/9/11)
WHIO-TV, Dayton, OH (listed 1/27/12)
KMTV, Omaha, NE (listed 2/10/12)
WCYB-TV, Bristol, TN (listed 2/17/12)
WLNS-TV, Lansing, MI (listed 12/9/11)
KHBS/KHOG-TV, Ft. Smith, AR (Digital Media Mgr., listed 2/17/12)
MANAGING EDITOR:
The Weather Channel, Atlanta, GA (ME of Video, listed 12/23/11)
KXTV, Sacramento, CA (listed 2/17/12)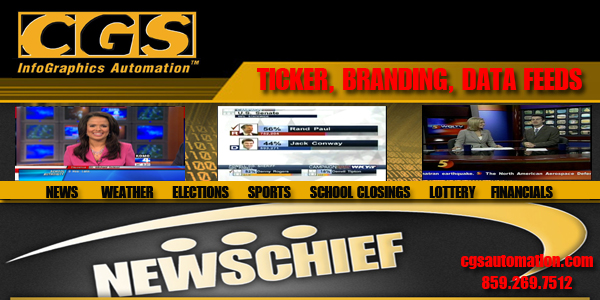 Names in the News:
Congratulations to our old friend JAN BLAIR HARDEE who's been named Morning EP for KNTV, the NBC o-and-on in San Francisco. Jan's been working as a freelance producer for KPIX-TV in San Francisco, and has also been an EP at KDVR-TV in Denver. She's also worked in Boston, Miami, Jacksonville, FL, and Gainesville, FL. Full disclosure: we worked together at WJXT-TV in Jacksonville when I was the Ass't. ND/EP there in the early 1980s.
KSDK-TV in St. Louis has made two news management moves. SAM ZEFF joins the station from Minneapolis as Evening Executive Producer. Sam's worked at both KSTP-TV and WCCO-TV in Minneapolis, and has also worked in Philadelphia and Kansas City. He replaces MISSY GLASSMAKER who's being promoted to the newly created position of Managing Editor for this NBC affiliate.
**** ***** ****
The Full List:
To the best of my knowledge, here is the list of stations with open news director jobs, as of Friday, February 24, 2012.
If you know of any additions/deletions/changes/updates, please email me at: rick@rickgevers.com
NY 1 News                                             75 Ninth Ave. New York NY 10011
KGO-TV                                             900 Front Street San Francisco, CA 94111
WTVJ-TV                                        15000 SW 27th Ave. Miramar, FL 33027
KXTV                                             400 Broadway Sacramento CA 95818
WCPO-TV                                          1730 Gilbert Ave. Cincinnati OH 45202
WBRE-TV                                          62 S. Franklin Wilkes-Barre, PA 18701
KSNW-TV                                       833 N. Main Wichita, KS 67203
KMTV                                                  10714 Mockingbird Dr. Omaha NE 68127
WACH-TV                                            1400 Pickens St. Columbia SC 29201
KWQC-TV                                        805 Brady Street Davenport, IA 52803
KHGI-TV                                              13 S. Highway 44 Kearney NE 66848
WTXL-TV                                        1620 Commerce Blvd. Midway, FL 32343
KVII-TV                                                One Broadcast Center Amarillo TX 79101
KNOE-TV                                         1400 Oliver Rd. Monroe, LA 71211
KTUU-TV                                          701 E. Tudor Rd. #220 Anchorage AK 99503
KTAB/KRBC-TV                            4510 S. 14th St. Abiliene, TX
WTVY-TV                                           PO Box 1089 Dothan AL 36302
WCAV-TV                                        999 2nd St. SE Charlottesville, VA 22902
KKCO-TV                                          2325 Interstate Ave. Grand Junction CO 81505
KGNS-TV                                             120 W. Delmar Blvd. Laredo TX 78045
KGWN-TV                                           2923 E. Lincolnway Cheyenne WY 82001
KSAX-TV                                             PO Box 189 Alexandria, MN 56308
WYIN-TV                                            8625 Indiana Place Merrilville IN 46410
** Spanish language station